At A Glance: Our Top 5 Picks for Books You Read In High School:
I think we all remember the feeling of dread we all had in high school when our teacher announced the book we all had to read for our assignments that semester.
With nine times out of ten, the book was just simply something we would never have chosen to pick up ourselves and couldn't help but roll our eyes when our teacher started going on about how meaningful this book was to them. It just never seemed to click for me at least.
Though I always admired my teachers' passion when they spoke about how a book we would be studying had such a significant impact on their lives and how they still owned their battered old copy from their high school days.
How they had reread it numerous times and still picked it up and reflected on it even today, years after they had first read it themselves.
It was admirable but I just never understood how a book that was written fifty to a hundred or more years before I was even born could be relatable to me and my life in the twenty-first century.
I never understood what life lessons these books would give me that I would take into adulthood and would stay with me.
I mean I remember sitting at my desk as we read Great Expectations how our teacher went on and on about the character of Miss Havisham. All to us, she was just some bitter deranged woman who couldn't cope with her boyfriend walking out on her on their wedding day.
Why did we need to memorize such quotes as:
"The broken heart. You think you will die, but you just keep living, day after day after terrible day".
I didn't understand, but since then I have begun to learn and understand why these books and quotes are so great and books that I have reached for myself unwittingly.
After all, some of the greatest literary quotes come from these high school books. This is why in today's post, I want to talk about some of the books we read in high school and why they are still great today and worth the reread now as adults.
IMAGE
PRODUCT
FEATURES
PRICE
Frankenstein By Mary Shelley

• Formats: Kindle & Paperback
• Paperback: 166 pages
Wuthering Heights By Emily Bronte
• Formats: Kindle, Audiobook, Hardcover, Paperback & Mass Market Paperback
• Paperback: 416 pages
The Great Gatsby By F.Scott Fitzgerald
• Formats: Kindle, Audiobook, Hardcover, Paperback & Mass Market Paperback
• Paperback: 180 pages
Night By Elie Wiesel
• Formats: Kindle, Audiobook, Hardcover, Paperback & Mass Market Paperback
• Paperback: 120 pages
The Hours By Michael Cunningham
• Formats: Kindle, Audiobook, Hardcover, Paperback & Mass Market Paperback
• Paperback: 240 pages
The Road By Cormac McCarthy

• Formats: Kindle, Audiobook, Hardcover, Paperback & Mass Market Paperback
• Paperback: 287 pages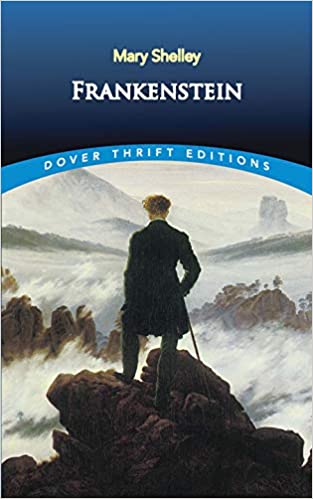 Not only the creator of the science fiction genre, Mary Shelley's most famous work Frankenstein is one that I think most high school students may have encountered.
Written in the form of a series of letters that tell the tale of Victor Frankenstein and how he came to create a terrible monster and his relationship with his creation.
Now despite it being a work of science fiction, the novel is incredibly impactful due to us receiving an entire section from the Creature's point of view which allows us as readers to literally see both sides of this story.
As adults, I think this story is a brilliant way of reminding us to be careful and mind our own ambitions and be aware of the consequences of our actions. Although it may not lead to the terrible death of our partners on our wedding night like for Victor it's a good reminder.
As adults, we can easily get lost in pursuing our own professional goals that we forget the most important things such as our families, friends, and relationships.
Some argue that Emily Bronte's novel Wuthering Heights is a story about two star crossed lovers and the tragic fate of their relationship due to societal expectations.
For others, some see the relationship between Heathcliff and Cathy to be toxic and full of emotional abuse that causes others to be hurt as well. This was one I remember reading at high school and groaning internally whenever one of my classmates proclaimed it to be the best love story ever.
However, looking back I can't deny that it is a love story and warns us how love has the ability to drive anyone to extreme behaviors. A lesson which I think is both equally relevant as it was to us in high school and how easily it can be to be blinded by love no matter who age.
After all, take Mary Shelley for instance following the death of her husband, which led her to carry his heart, quite literally, with her for the rest of her life.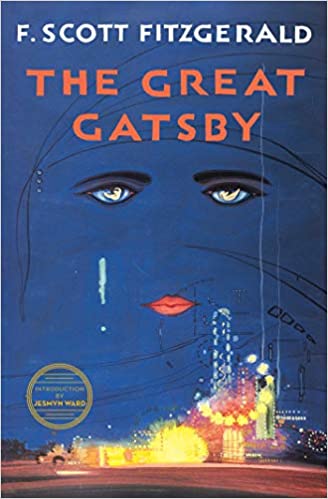 Often claimed to be the best American novel in history, F. Scott Fitzgerald's novel The Great Gatsby is one that at first dazzles you with the concept of the roaring twenties, indulgence, and the American dream only for that dream to be criticized.
Told from the perspective of Nick, a man who idolizes Gatsby as he gets to know him and ultimately witnesses his downfall.
Perhaps one of the most popular novels read in high schools, at least it was in my class, I think the whole bright lights and romanticization of the 1920s era is what makes this novel so popular.
Reading it now as an adult in comparison to reading it years ago in school – it feels like reading two separate stories altogether.
Why is it just as impactful as it was back then, simply because as teenagers we understand wanting the dream but as adults, it feels often more like we are now actively pursuing it ourselves and not just our parents or families.
However, The Great Gatsby warns us how that dream may be unattainable and we need to be cautious of excessive behaviors in our pursuit of it.
The night is the first of three novels written by Elie Wright, acting as the first memoir in the series, Night depicts Wrights's experience with his father during the holocaust and being in a concentration camp.
Just a little over a hundred pages I think it is one that we all realized the significance even in high school and found deeply impactful.
The novel considers the themes of morality, confronting your own mortality, relationships with parents as well as Wright confronting his relationship with God and considering his own disgust with humanity.
It's a deeply profound and ultimately moving novel that has stayed with me and many others and certainly worth a re-read as an adult.
Reading this novel as an adult engages you to question just as Wright does. Confronting our own relationships and perceptions which is incredibly valuable to have and allows us to know ourselves better.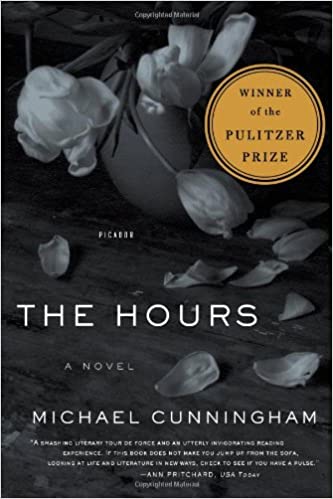 Written in the 90s, The Hours is a relatively new novel to study in high school but one which is based on concepts drawn from Virginia Woolf's novel, Mrs. Dalloway. Now some classes will study Virginia Woolf's novel first before approaching this one but my teacher decided to place this one first.
Concerning three different timelines and three different women, The Hours is a novel that considers our own morality and circumstances while challenging us to consider are we truly happy or simply just people-pleasing.
Following the narratives of a fictionalized Virginia Woolf, Laura Brown a housewife in the 1950s pregnant with her second child and Clarissa Vaughan, a woman living in New York in the 90s.
Each story appears as a tragic tale of realization, with many parallels between them and the character of Mrs. Dalloway, with Virginia writing the novel, Laura reading the novel, and Clarissa is fondly nicknamed after the character.
The novel-reading it again as an adult engages us to confront our own wants and needs and makes us question if we are truly happy and pursuing the life that we want and not just people-pleasing.
A nice contrast from at school when we question the character's motives to rereading the novel as adults and questioning our own.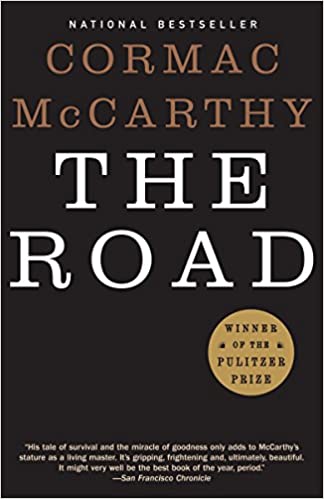 The final novel on our list and one that was only published in 2006 but now evokes an eerie sense of reality. The Road by Cormac McCarthy is one that evokes complex feelings especially in high school where we taught that punctuation is essential and yet this novel gives us barely any at all.
Telling the story of a man and his son after the collapse of society, neither are named but we follow their journey in this new world unlike our own as they attempt to head south in hopes of finding something.
With the current climate this book sort of feels fitting to read again and remind us of the most important lesson that nearly all the books in high school taught us.
Love always prevails, perhaps not in the traditional sense at times but whenever it is needed, you can often find it there.
To conclude, sometimes the books you read in high school are exactly the books that you should read today because then you realize all the lessons that they attempted to teach you and how they are more relevant to you now than before.
It's also a good way to reflect back on the person you were when you first read those books and see how you are now.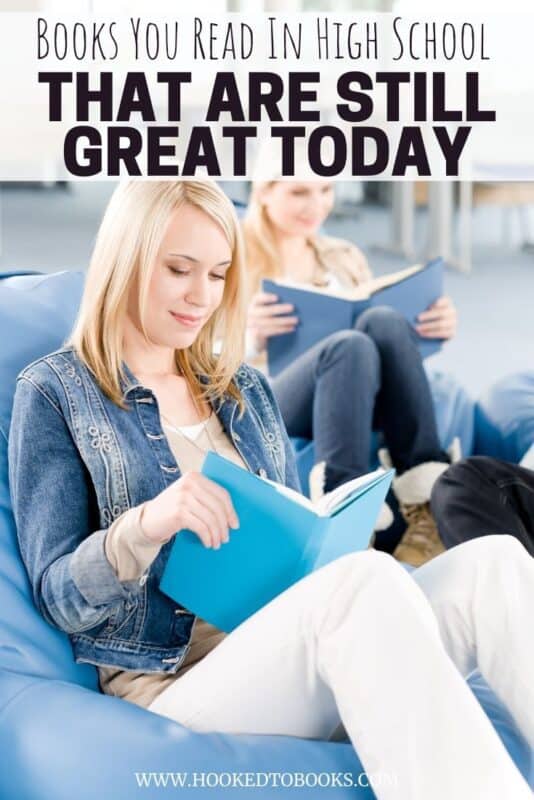 About the Author
An avid reader and writer, Hannah always has a cup of tea at hand along with a book.