At A Glance: Our Top 5 Picks for Mark Twain Books:
From the wild and tumultuous adventures of Huckleberry Finn and Tom Sawyer and many unique short stories to sharp critiques of the federal government and autobiographical pieces that speak often of his travel, Mark Twain's books have a well-earned place on many bookshelves around the globe. Rooted in adventure, travel, and autobiography, Twain's books, and writings are all unique pieces of classic American literature.
Twain was born and raised in the mid-1800s, giving his books a political and cultural perspective that many of us don't understand. With his biting wit, excellent storytelling skills, and rich characters, Mark Twain is an author for the ages.
Here is the complete list of his books, as well as some of our favorite Mark Twain quotes and pieces.
The Complete List of Books by Mark Twain
From short stories to novels, here is the complete list of Mark Twain's published works.
You've heard of many of them, but some of Twain's pieces aren't as well known. Regardless, there is something for everyone in Twain's collection.
Who Was Mark Twain?
Born Samuel Clemens in 1800's Missouri, the man we all know as Mark Twain is one of the most prolific authors, writers, storytellers, and humorists of all time.
Raised in Hannibal, Missouri – which is where his most famous books, The Adventures of Tom Sawyer and The Adventures of Huckleberry Finn, were set – Twain's life was one of travel and of work, which reflected deeply in many of his writings.
Twain reached widespread fame with the publishing of the boyhood tales of Tom Sawyer and Huck Finn, and published so many pieces throughout his life that we may never know the full and true extent of his writings.
Twain came into the earth right after a sighting of Halley's Comet and, as he had previously predicted, he passed away in 1910 soon after the next Halley appearance.
How Many Books Did Mark Twain Write?
During his long career, Twain wrote at least 28 books in addition to many, many short stories. In fact, it may be close to impossible to land on an exact number.
What Are the Best Books By Mark Twain?
IMAGE
PRODUCT
FEATURES
PRICE
The Adventures of Tom Sawyer
• Formats: Kindle & Paperback
• Paperback: 168 pages
The Adventures of Huckleberry Finn
• Formats: Kindle, Audiobook, Hardcover, Paperback & Mass Market Paperback
• Paperback: 299 pages
Roughing It
• Formats: Kindle, Audiobook, Hardcover, Paperback, Mass Market Paperback & MP3 CD
• Print Length: 133 pages
Autobiography of Mark Twain
• Formats: Kindle, Audiobook, Hardcover, Paperback, Mass Market Paperback & MP3 CD
• Paperback: 600 pages
The Gilded Age: A Tale of Today
• Formats: Kindle, Hardcover, Paperback & Mass Market Paperback
• Paperback: 490 pages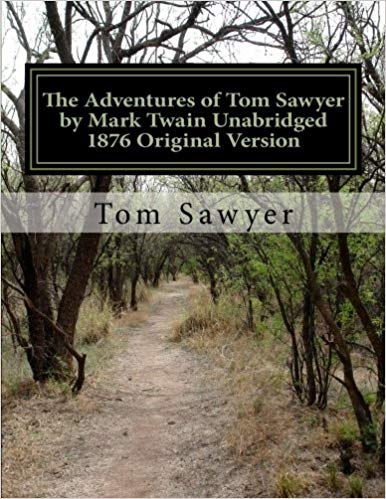 In one of the most well-known (and well-loved) boyhood adventure tales of all time, Twain weaves the story of Tom Sawyer, a young boy with a penchant for mischief who finds himself in quite the pickle after accidentally witnessing a brutal murder.
Twain's famous Sawyer has a little bit of everything, from treasure hunts and disappearances to finding true friendship and traversing through the pitfalls of young love.
Tom Sawyer's adventures were not originally a commercial success for Twain, but the book has now found itself a place on millions of bookshelves around the world and is a great place to start any Mark Twain journey.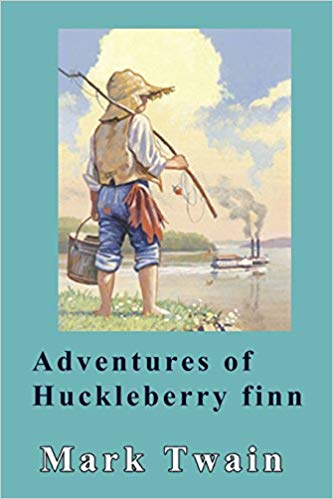 As the sequel to "The Adventures of Tom Sawyer," the following adventures of Tom's best friend Huck Finn range far and wide as he traverses down the Mississippi River. As a child with much less adult supervision than his friend Tom, Huck finds himself under the care of his aunt, who thinks that Huck needs to learn some manners.
With the help of Tom, Huck breaks free and is launched into an adventure throughout the pages of his story. Some of the family dynamics at play are heartbreaking, while most of the adventure is pure excitement.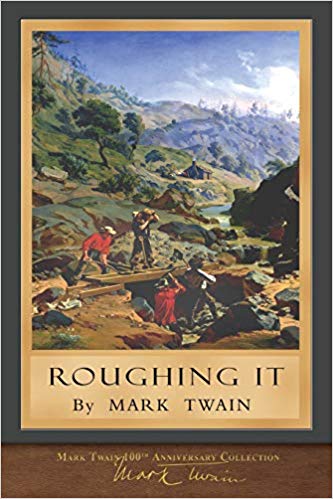 As one of Mark Twain's earlier writings, this book is an essential Twain read. During the years of 1861-1867, Twain traveled all through out the Wild West in a stagecoach with his brother Orion. In "Roughing It," you'll read a classic example of Twain's humor melded together with his love of travel, some of it true and some of it quite embellished.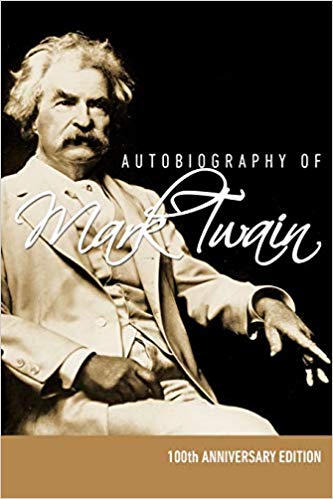 Full of stream-of-consciousness thoughts and long-winded remembrances, Twain's posthumously published autobiography was dictated to others in the later years of his life.
While Twain himself tried many times to sit down and write his autobiography, he never completed the entire thing by himself. As a much more unique autobiography than most, this book is perfect for anyone with an interest inside Twain's mind.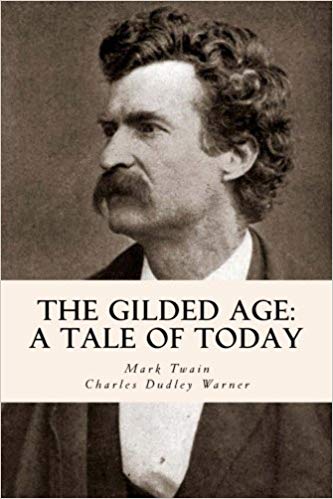 In this novel, Twain and his co-author Charles Dudley Warner present a sharp-tongued bit of satire that paints a realistic picture of the post-Civil War age in America.
From critiquing the banks and politicians to exposing corruption, this Twain piece may not be a piece of fiction – but it's ridiculously memorable nonetheless.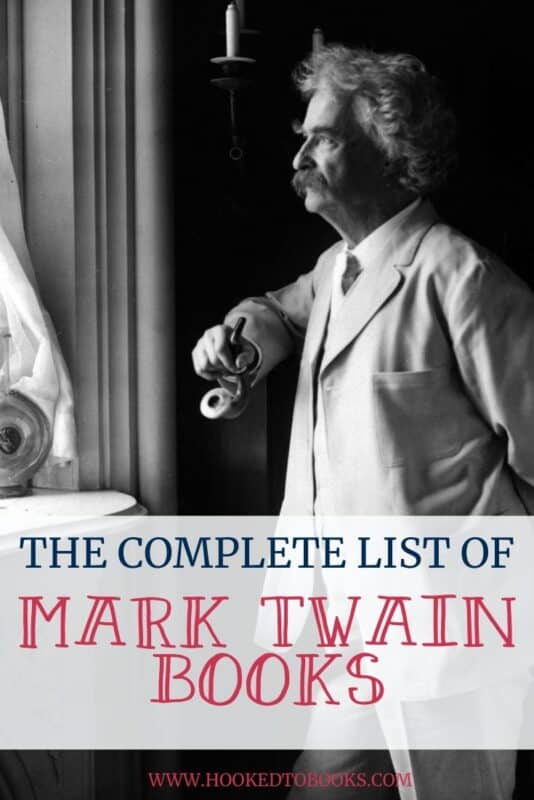 Our Favorite Mark Twain Quotes
"It is better to keep your mouth closed and let people think you are a fool than to open it and remove all doubt."
"There are basically two types of people. People who accomplish things, and people who claim to have accomplished things. The first group is less crowded."
"Kindness is the language which the deaf can hear and the blind can see."
"Good friends, good books and a sleepy conscience: this is the ideal life."
"The only way to keep your health is to eat what you don't want, drink what you don't like, and do what you'd rather not."
"Don't go around saying the world owes you a living. The world owes you nothing. It was here first."
"I am an old man and have known a great many troubles, but most of them never happened."
"Drag your thoughts away from your troubles… by the ears, by the heels, or any other way you can manage it."
"Whenever you find yourself on the side of the majority, it is time to pause and reflect."
"To be good is noble; but to show others how to be good is nobler and no trouble."
"The right word may be effective, but no word was ever as effective as a rightly timed pause."
"When angry, count to four; when very angry, swear."
Whether you prefer to dig into some of Twain's nonfiction works or you'd like to travel down the Mississippi River with Huck Finn, Twain's collection of books, novels and short stories are sure to be am ever-present reading highlight in your bookshelf.
What's your favorite ever Mark Twain book? We want to know! Sound off in the comments, or tweet us at #HookedToBooks.
About the Author
At the ripe old age of 3, Susannah decided that life was just a blank canvas and took Magic Marker to the newly installed carpet in her room just to "see what happened."
She's taken that approach to life since, curious about pretty much everything. She earned a journalism degree from Texas A&M University with the mission of making asking questions and telling stories her life, and since then has done everything from social media strategizing and content creation on the national level to writing a career column for USA TODAY.
Susannah is a high school teacher and yearbook adviser with a huge passion for reading (Harry Potter is her absolute favorite) and is excited to bring another book-loving voice to Hooked to Books.