The author who is known for the massive volumes of books he has written, and his very addictive humor, especially with the names of his books, Alexander McCall Smith, defines versatility.
McCall Smith has written everything from intriguing crime/thriller novels to children's books loved by kids and interesting nonfiction pieces.
Over his entire career (which is still running), McCall has written over 150 books in multiple genres. Born in modern-day Zimbabwe, McCall has lived in different parts of the world. Still, it is Africa that has impacted both his personal and professional life.
His works have been influenced by African culture, the native people, and his perception of it. Out of all his works, the most famous and read ones include the No. 1 Ladies Detective Agency, Corduroy Mansions, and the Sunday Philosophy Club series.
It is obvious that someone who wants to start reading all the books by Smith will be intimidated by the sheer volume of this ocean of books. For those people, we have created an exhaustive list of all the Alexander McCall Smith books in reading order.
You'll find all of McCall Smith's books arranged neatly in different book series, in reading order. So let's start so you can create your reading journey of his books. Here are all the other book series included in this article:
| Sr. No. | Title | Publication Date | Print Length | Publisher | Where to Buy |
| --- | --- | --- | --- | --- | --- |
| 1 | The No. 1 Ladies Detective Agency | November 1, 2005 | 256 pages | Pantheon | Amazon |
| 2 | Professor Dr von Igelfeld Books | January 1, 2006 | | Random House Large Print Publi | Amazon |
| 3 | Isabel Dalhousie Books | July 12, 2005 | 272 pages | Anchor | Amazon |
| 4 | 44 Scotland Street Books | April 21, 2005 | 368 pages | Birlinn | Amazon |
| 5 | Big-Top Mysteries Series | April 4, 2019 | 104 pages | Barrington Stoke | Amazon |
| 6 | Mythological Books | January 1, 2007 | 152 pages | Isis Large Print | Amazon |
| 7 | Corduroy Mansions Books | October 7, 2009 | 320 pages | Birlinn | Amazon |
| 8 | The School Ship Tobermory Books | October 11, 2016 | 224 pages | Delacorte Press | Amazon |
| 9 | Paul Stuart Books | April 4, 2017 | 240 pages | Pantheon | Amazon |
| 10 | Detective Varg Books | February 4, 2020 | 240 pages | Anchor | Amazon |
The No. 1 Ladies Detective Agency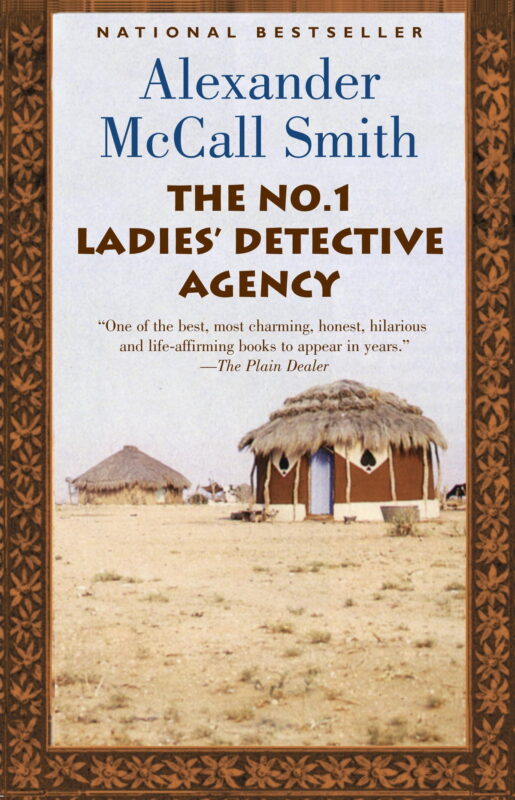 Many people might consider this series a murder mystery/ thriller, but that's not true. Despite the title of the series, the word "detective," the core theme of this series, is quite light-hearted.
It is fascinating to see the author writing a story from the perspective of a middle-aged black woman. The story is about a middle-aged black woman who is divorced. But with her cunning intellect and smartness, Precious Ramotswe solves cases and helps women around her.
While there are more than 20 books in this series, going through all the books is a breeze, thanks to the writing style. The mysteries are well-written, with plot twists and fast pacing. The stories are fun and quick to read, and cute as well.
The No. 1 Ladies Detective Agency has over 20 books in the series. Here are all the books in reading order:
As the name suggests, this book series (calling it a series would be a stretch as there's just one book here) is about the cleverness of the ladies. This book contains a collection of five short stories about different women and the struggle they go through.
With around 100 pages, this is a sweet and small book with feel-good stories of love, hope, and heartbreak. A perfect read while you sip coffee in the evening.
Professor Dr von Igelfeld Books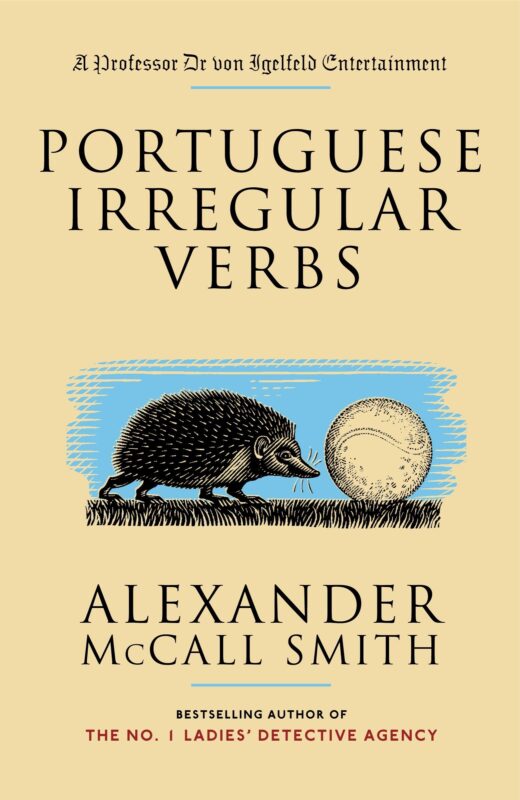 While many may consider this book series to be for younger readers, the story and the characters in this series are so exciting and fun to read they will pull in readers of different ages.
Professor Dr Von Igelfeld is about the professor named Dr. Moritz-Maria V on Igelfeld and his misadventures. This series is also where you'd find the most hilarious, confusing, and exciting titles.
For anyone looking for something fun and exciting to read, go for this series. There are five books here, but each is as hilarious and entertaining as they are named. Here are all five books in reading order:
Isabel Dalhousie Books (Also Called The Sunday Philosophy Club Series)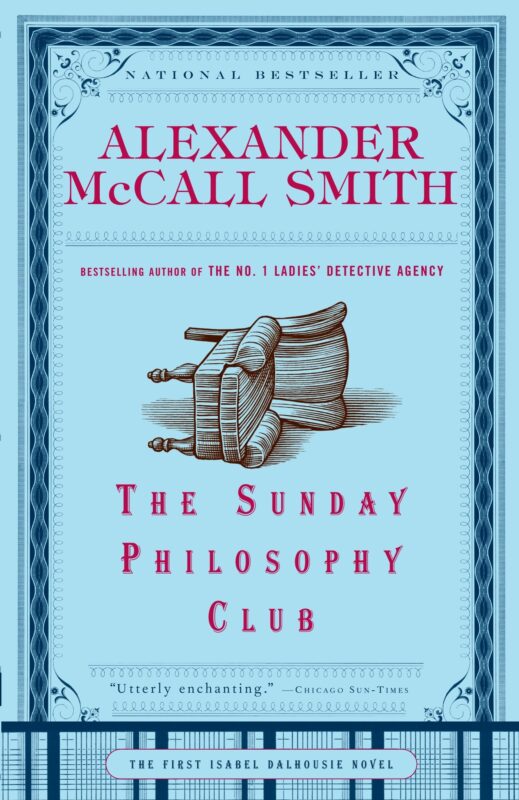 The Isabel Dalhousie series dims the light a bit, making things more severe and hard-hitting compared to the other book series mentioned above. This series is called The Sunday Philosophy Club, and readers will see more emotional play here than wordplay.
Isabel, the protagonist of this story, witnesses a death; a man falls from the upper circle of a hall. And for some reason, a desire rises in her to find the reason behind the death. This was not a suicide; someone was behind all this for some reason.
But things are not as simple as it seems. While the case is convoluted, the primary focus of this story is the complex relationship between the characters and the struggle one has to go through due to the complexity of these relationships.
As of writing this article, there are fourteen books in this series. Here are all the books in reading order:
Isabel Dalhousie Short Stories/Novellas
If you want to start with something light, more like an appetizer than the full course meal, beginning with the Isabel Dalhousie novella series would be the perfect way to understand the writing, stories, and characters.
There are three books in this short stories series. Here's the reading order for the same:
The Perils of Morning Coffee
At the Reunion Buffet
Sweet, Thoughtful Valentine
44 Scotland Street Books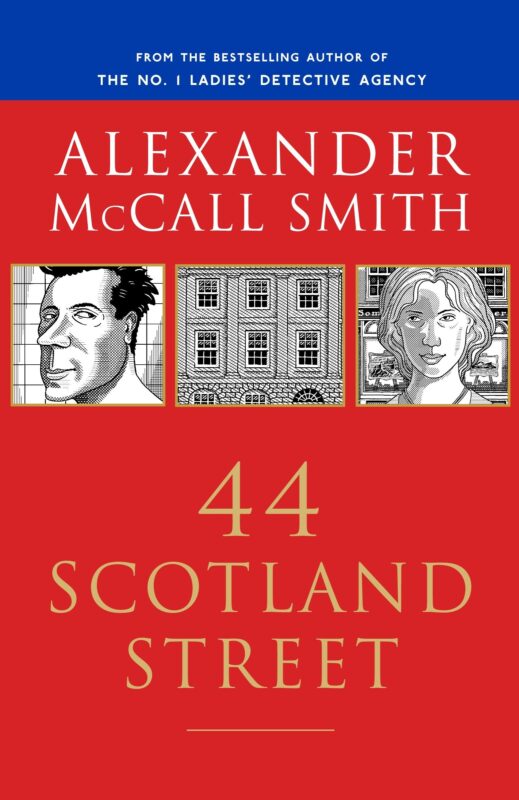 44 Scotland Street books bring back the light-hearted, tongue-in-cheek mood and tones of McCall Smith's books. This series contains the most colorful, engaging, and intriguing characters. And there are so many characters.
The best thing about the story is the interaction between the different characters, the emotions they cultivate for each other, and the complicated love triangles. There are great mysteries in this book that will leave readers wondering how that happens. But there are other highlights of this series.
44 Scotland Street is a big book series with 15 novels. Here are the books arranged in reading order:
Big-Top Mysteries Series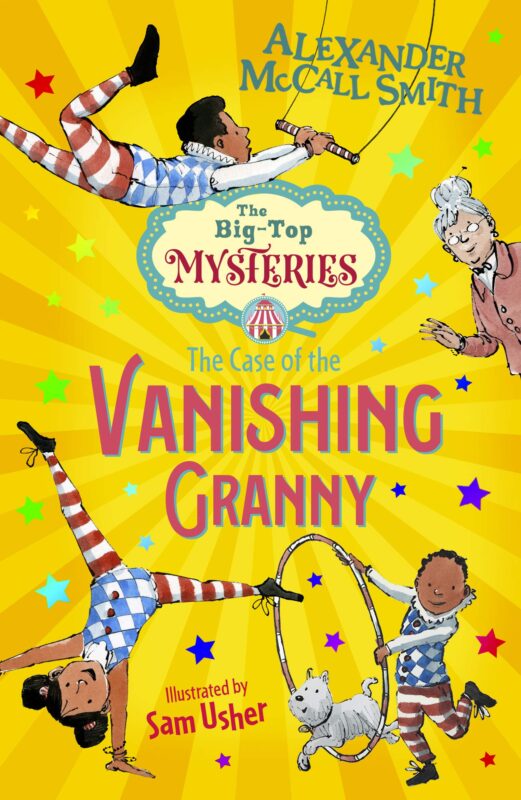 This book is for junior readers—a great story with a main character resembling Sherlock Holmes. The writing style is simple yet fun, and the pacing will keep the kids hooked to this book. There is just one book in this series:
Mythological Books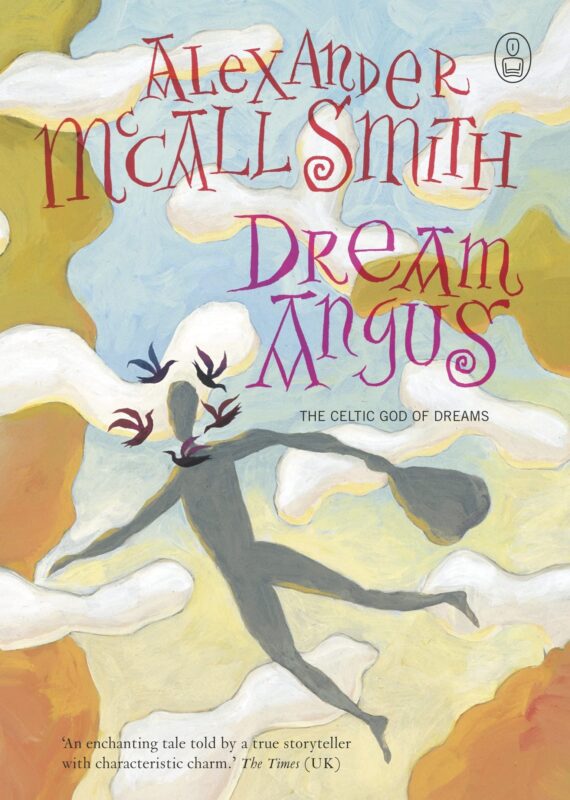 When we said that Alexander McCall Smith is one of the most versatile authors, this is what we were referring to. McCall Smith also wrote mythology books, not just children's or mystery novels.
Dream Angus is about the Celtic God of love, dreams, beauty, and youth. The storytelling style and the way McCall presents the different tales of this God make the book a joy to read. But that's not all.
Readers will get five brilliant stories about the modern alter egos of Dream Angus, which are brilliant. There is just one book in the series, so there's no order to follow. Pick it from the store and start a great mythological story with a modern take on it.
Corduroy Mansions Books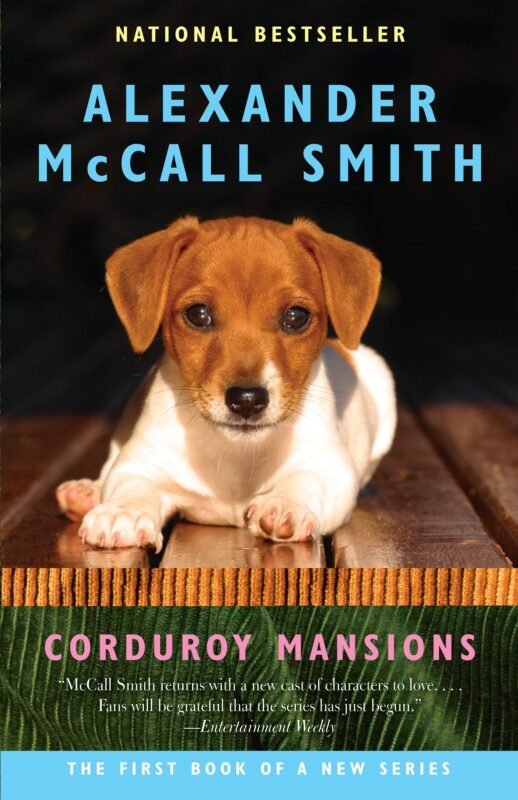 Suppose you love the storytelling style of McCall, where he brings a host of interesting characters and places them in one place to interact. In that case, you will love the Corduroy Mansion series.
This series is one of the most popular series, and that is for a reason. The Corduroy Mansion is an old London mansion filled with some of the most interesting, loving, and loathsome characters ever created!
Each character has a storyline, ambitions, and struggles. What's so fun about this series is seeing all these characters interact and quarrel with each other, resulting in a laughter-fest.
The humor is on-point, the story is fantastic, and the characters are interesting, making this series a perfect pick if you are craving something similar. This series perfectly summarizes the style and tone of Smith's books. Here are the books in reading order:
The School Ship Tobermory Books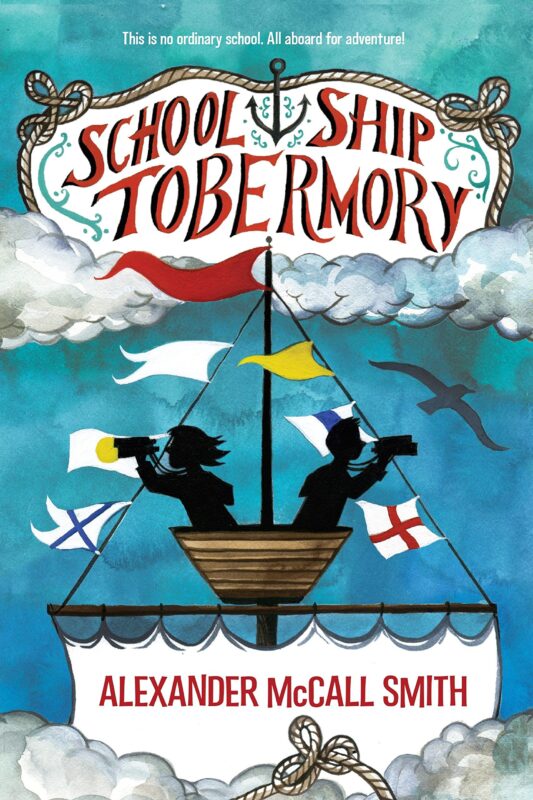 The School Ship Tobermory series is a young adult book series with undertones of mystery and thrill. This series is meant for the middle grader and is chock-full of adventure, risk, mystery, and fun.
A film crew arrives at Tobermory Bay, and while everything seems fine on the surface, the protagonists of this series, Fee and Ben, soon discover that something sinister is cooking underneath. Go on an adventure with these two unforgettable characters and solve the mystery in Tobermory Bay.
Here are the books in reading order:
Paul Stuart Books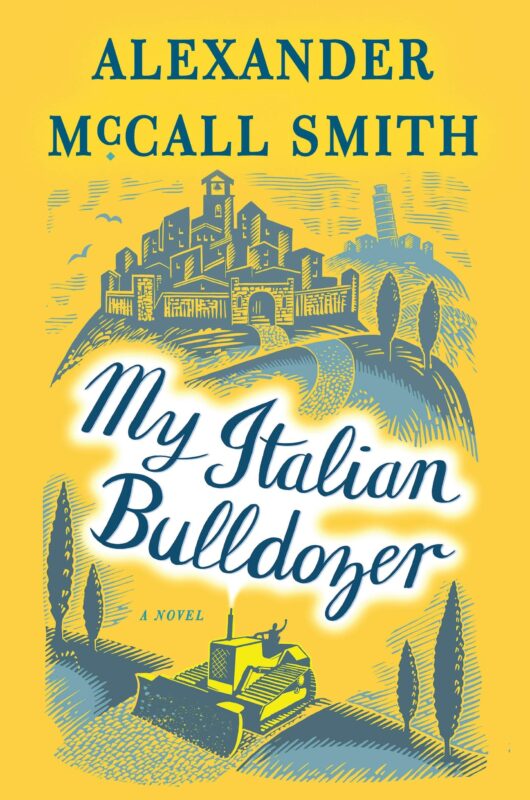 A book series made of stories with the most bizarre and exciting plots, even the names of these books will make the readers peek into it in curiosity. The books have a beautiful, heart-warming story about the protagonist named Paul Stuart.
Paul Stuart is an author who needs to complete his book. And to do that, he decides to go to a peaceful town in Italy. But things go awry when his rental car is stolen, and he has no other way of traveling.
Weirdness is not a foreign concept in Smith's books, and this series proves it until a man comes and offers him a wait for it, a bulldozer! So what happens with Paul Stuart next? Read the story to get a heartwarming experience about this author's journey.
Here are the two books in this series:
Detective Varg Books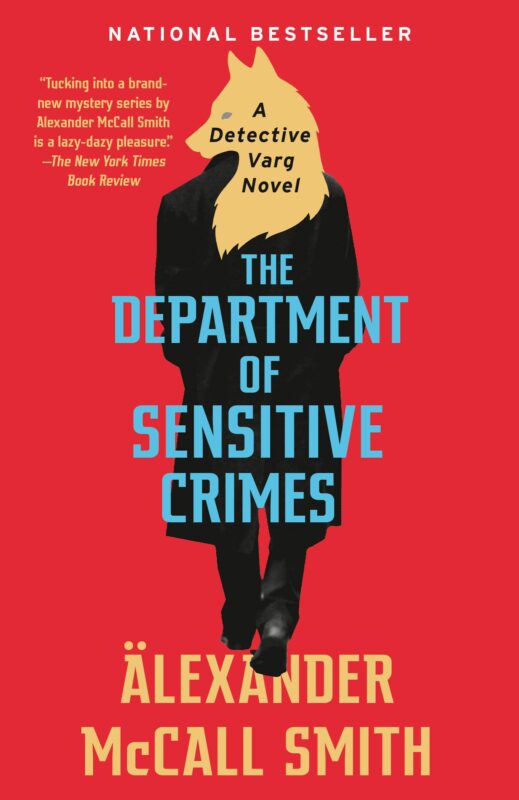 Another great book series with the idiosyncratic style of Alexander McCall Smith, the Detective Varg book series is filled with intriguing characters and bizarre stories. The story's protagonist is named Ulf Varg, and the story is set in Sweden.
This book series is a light-hearted story with a fest of quirky characters. Pick this series if you want to read something witty, bizarre, and strangely fun. The stories are entertaining, and the characters come with strange cases.
Here are the books in this series arranged in reading order:
Detective Varg Novellas
The Strange Case of the Moderate Extremists
Children's Book Series
Despite being a writer primarily for adults, Alexander McCall Smith has written many children's books. Because his characters are so colorful, engaging, and intriguing, they become the best contender for capturing the attention of young readers.
There are over five different children's books series by Smith. They include:
Akimbo series
Harriet Books
Max and Maddy's books
Precious Ramotswe's Very First Cases books
Young Corgi books
Standalone Children's books
Please look at the children's book series with their books arranged in reading order.
Akimbo Books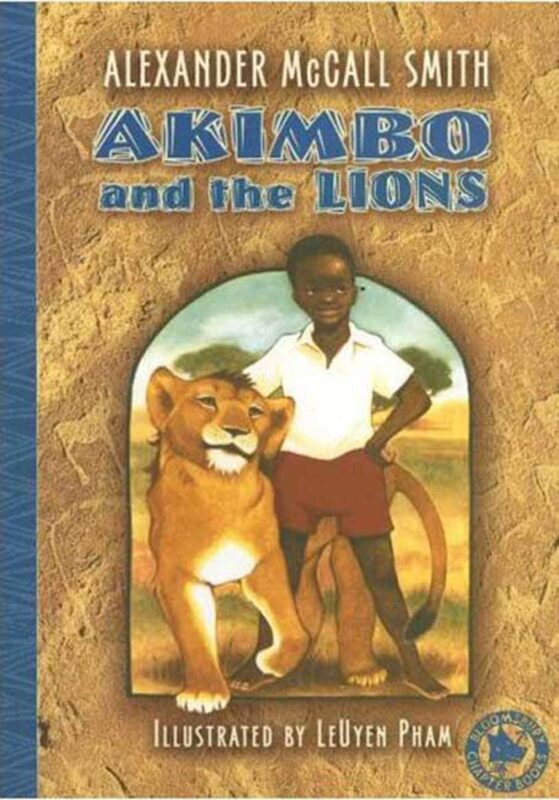 Harriet Bean Books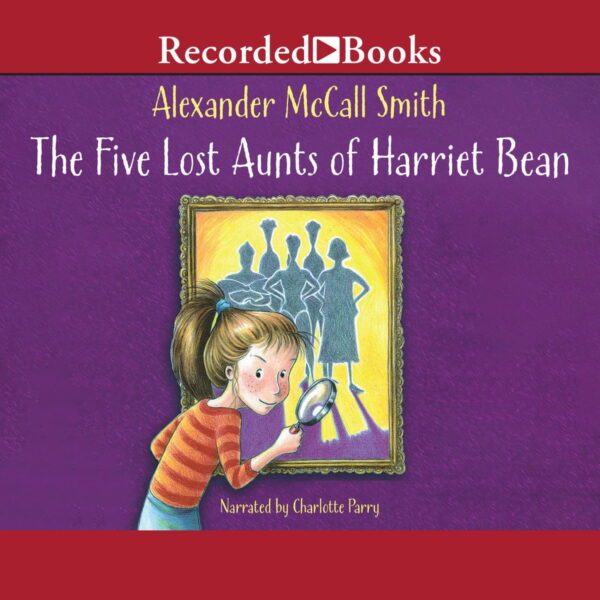 Max And Maddy Books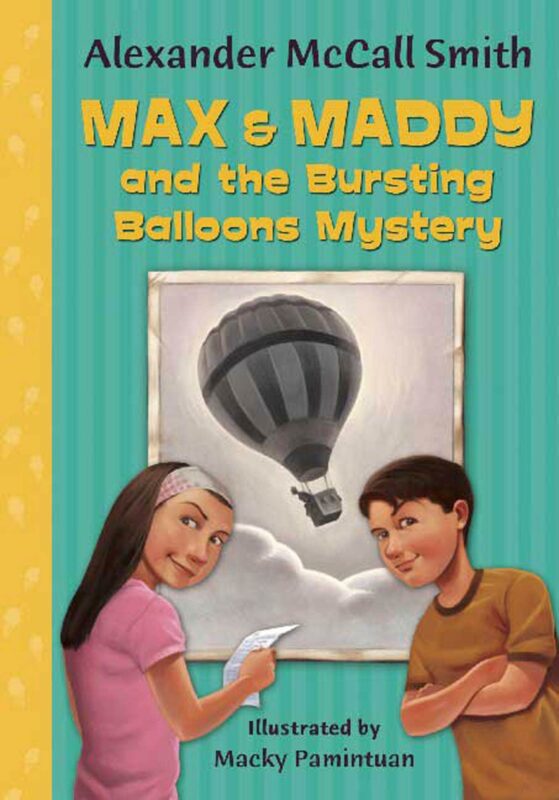 Precious Ramotswe's Very First Cases Books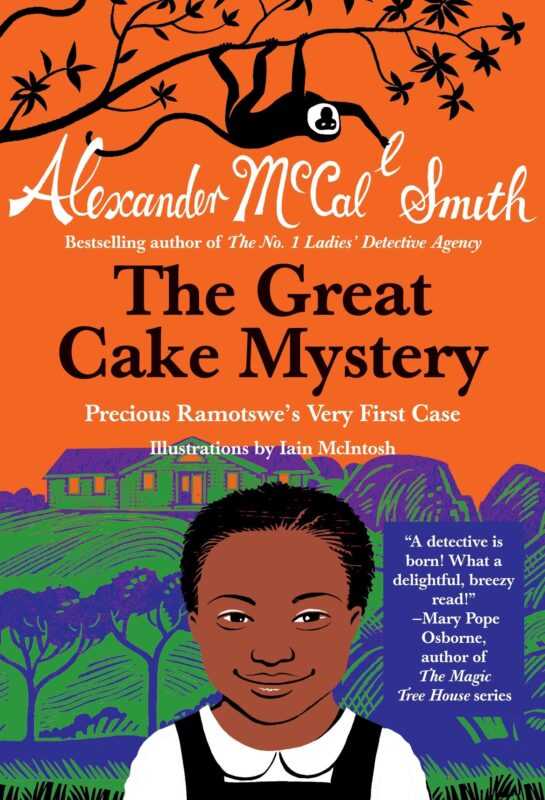 Young Corgi Books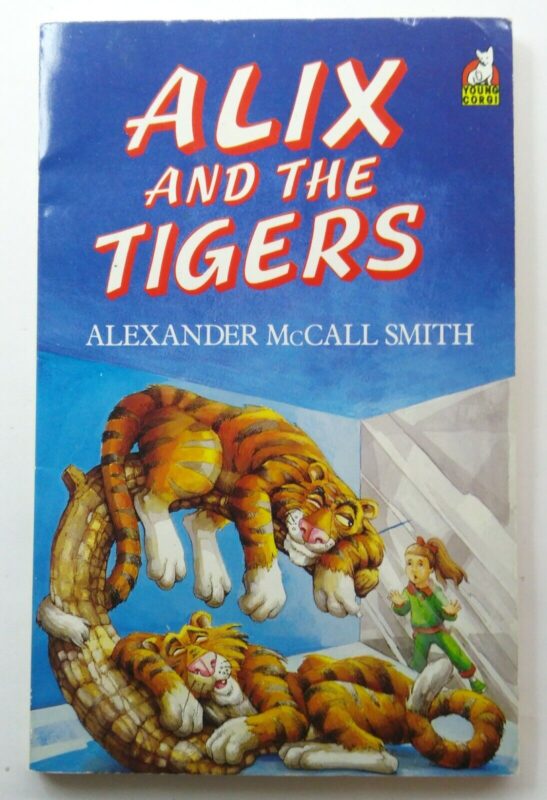 Children's Book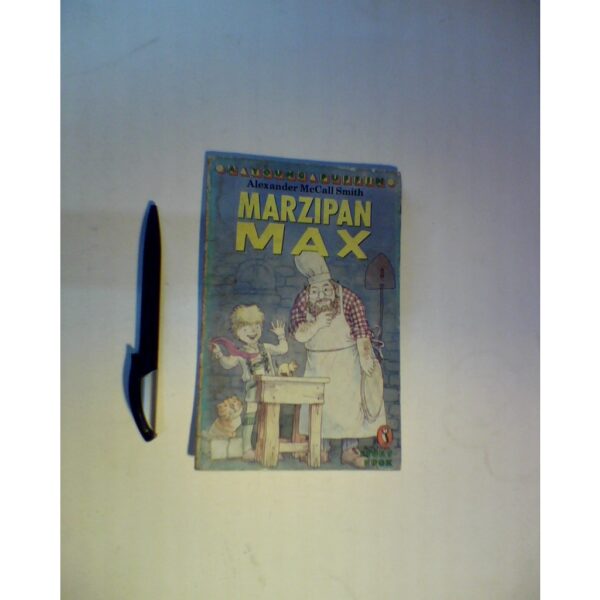 White Hippo
Film Boy
The Joke Machine
The Watermelon Boys
Teacher Trouble
Standalone Novels
Here are all the standalone novels written by Smith. Since these are standalone stories, there is no specific reading order. You can start with any of these and get a great reading experience.
Collection of Short Stories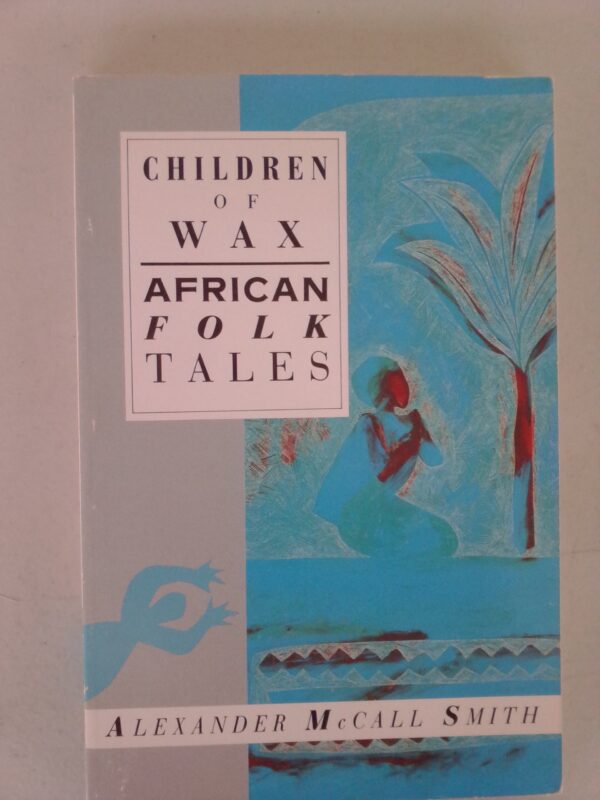 Smith wrote a lot of books and a lot of short stories too. The author claimed that he wrote over 1,000 words every day. This explains how he was able to produce so many literary works.
Here are all the short stories written by Smith. If you want to start with something light that does not require a commitment to completing the series, then go with these short stories.
The Book That Changed My Life
Marvelous Mix-ups
Nonfiction Books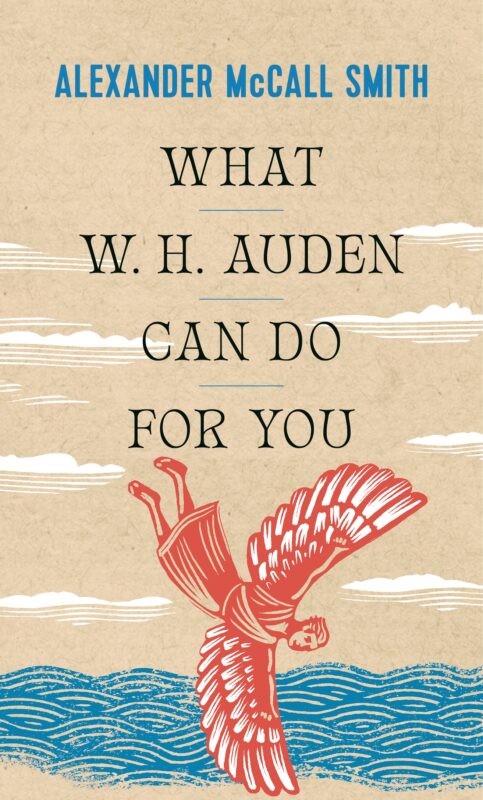 Again proving the versatility of Alexander McCall Smith, here are three nonfiction books that are just as interesting and fun to read as his fiction books. Since these are nonfiction books, there is no reading order.
Novellas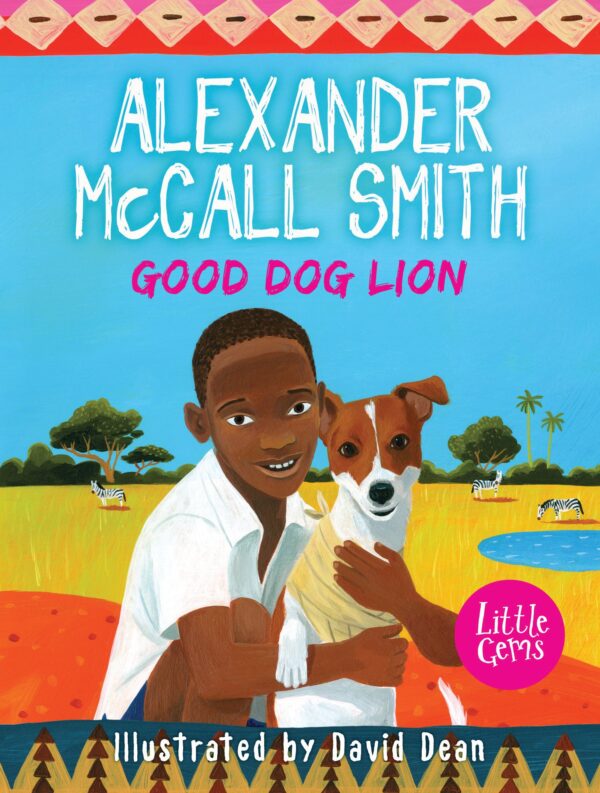 Anthologies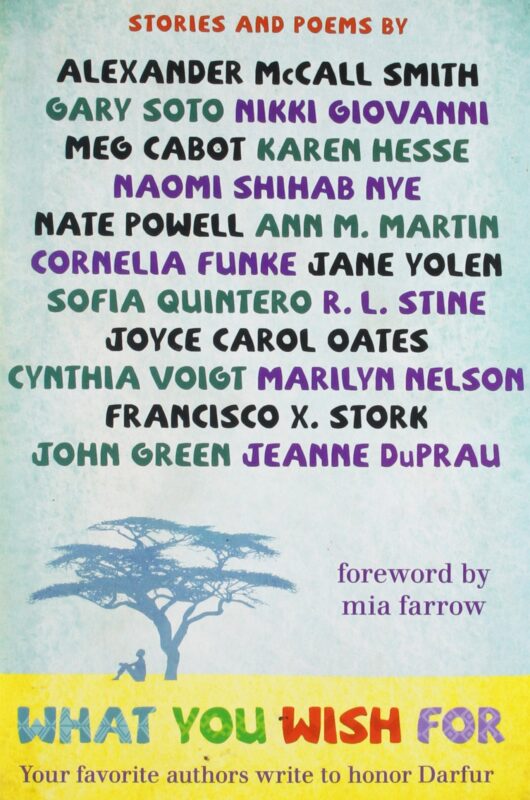 One City
A New Omnibus of Crime
The Sunday Night Book Club
The Best British Mysteries IV
Midsummer Nights
Ox-Tales
Crimespotting
Imagined Lives
No Rest for the Dead
The Mammoth Book Of Best British Crime 8
How Rude! Modern Manners Defined
OxCrimes: 27 Killer Stories from the Cream of Crime writers
Conclusion
It takes a lot of effort to create so many exciting stories that cater to different age groups and be loved by them. But Alexander McCall Smith's works are a testament to his brilliance and competence in writing great stories.
Starting any one of his book series is a joy in itself. A dazzling range of vibrant characters, unique and imaginative plots, and stories will leave a happy and warm imprint in your mind. So pick the series and start reading.