Sarah J Maas is the best-selling American fantasy author behind the popular 'Throne of Glass' and 'A Court of Thorns and Roses series.
At just thirty-six years of age, she's already taken the literary world by storm. Since her 2012 debut, her books have sold more than twelve million copies and been translated into thirty-seven languages, earning her a dedicated global following.
So, if you're looking for a new fantasy series to explore, I recommend giving Sarah J Maas books a try.
Sarah J Maas Books
In this post, I'll give a full rundown of Sarah J Maas work, including her action-packed, high-fantasy series, short stories, and standalone works.
But before we begin, let's learn a little more about the woman behind the bestselling books.
Who is Sarah J Maas?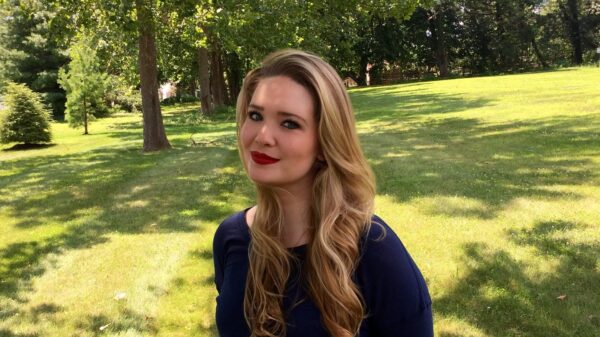 Native New Yorker Sarah J Maas was born in 1986 and grew up in Manhattan's Upper West Side.
She fell in love with reading and writing early and spent much of her childhood penning fantasy stories based on popular myths and legends.
She particularly enjoyed Japanese manga, and as a teen, she threw herself into creating Sailor Moon fanfiction, which helped her develop her unique style as an author.
Sarah J Maas knew she was born to write, so she studied creative writing at New York State's Hamilton College, where she graduated magna cum laude honors.
But long before her graduation, this budding author was already working on her first international bestseller, Throne of Glass. In fact, she was just sixteen years old when she first began putting pen to paper.
Yet it wasn't until she completed her studies that Mass approached literary agents with her work. And when she did, her talents were quickly recognized.
In 2012, her debut novel, Throne of Glass, hit the shelves, and from that moment onwards, there was no stopping her.
Sarah J Maas soon became an internationally recognized name, and over the course of the next few years, she published a further six major novels in this popular series, alongside several companion novellas.
But while continuing work on the debut series that made her famous, Maas had some brand-new high-fantasy action up her sleeve.
Years earlier, in 2009, she'd begun writing another fantasy saga, A Court of Thorns and Roses, and after years of sitting on her stories, in 2015, the series debut was finally published.
By this point, she was already a world-famous author, and this new series was an immediate, chart-topping success. Readers and critics alike went wild for her work, so much so that it became a top contender for a television adaptation on the popular streaming service Hulu.
More recently, in 2020, Sarah J Maas delighted readers with the publication of a brand-new series, Crescent City. Book one, House of Earth and Blood, won the Goodreads choice award for the best fantasy novel of the year, and her follow-up title, House of Sky and Breath, shot straight to the number one spot on the Sunday Times Bestseller's charts.
So, as you can see, Sarah J Maas has already achieved what most authors can only dream of, and with any luck, this young and influential writer has many more page-turning titles yet to come.
The Complete List of Sarah J Maas Books in Order
So, now that we know a little more about the author let's dive into her work.
Below, I'll list every book by Sarah J Maas to date, including her smash hit series, novellas, and standalone title.
The Throne of Glass Books in Publication and Reading Order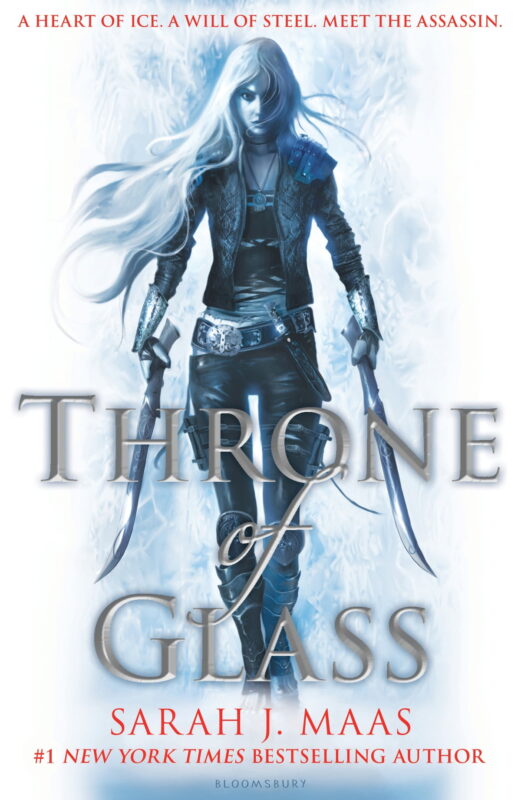 This high fantasy young adult series is inspired by the classic fairy tale of Cinderella. But in this universe, Cinderella is no servant; she's a fearless assassin named Celaena Sardothien.
Celaena has spent her childhood in the corrupt Kingdom of Adrian, where she's bound to service by the King. But when she turns eighteen, she's finally given a chance to win back her freedom in a life-or-death competition against her fellow assassins.
Yet it's not long before she forms a close and unexpected bond with the Kingdom's Crown Prince. Suddenly, she's drawn into a much deeper and darker conspiracy than she could have imagined.
There are seven major novels and four supplementary novellas in the Throne of Glass series.
The novellas serve as a prequel to the main series, and they were later compiled into a single volume entitled the Assassin's Blade.
Here's a list of the seven major novels in publication order:
And here are the four novellas that together make up The Assassin's Blade:
The Assassin and the Pirate Lord (2012)
The Assassin and the Desert (2012)
The Assassin and the Underworld (2012)
The Assassin and the Empire (2012)
So, with this in mind, what is the best reading order for the entire series?
That all depends on who you ask.
Many purists insist that following the chronological timeline is essential. So, if you prefer this approach, you'd read the series in this order:
But, of course, only some agree.
Some fans of the series prefer to read Assassin's Blade after Heir of Fire, as the earlier novels provide much more context about the relationships fleshed out in the storylines of the prequel novellas.
So, suppose you'd prefer to read Assassin's Blade with a deeper understanding and connection with the major characters.
In that case, you might want to consider the following reading order:
The Court of Thorns and Roses Books in Publication and Reading Order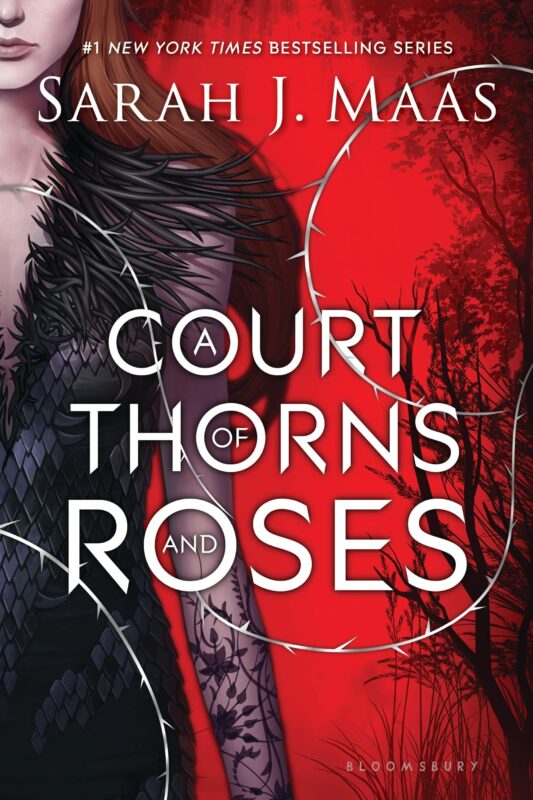 The Court of Thorns and Roses series tells the story of Feyre Archeron, a young mortal woman taken to the faerie lands of Prythian after unknowingly killing one of their kind.
Feyre finds herself in an unfamiliar and magical world, where she meets her mysterious captor, Tamlin. But while she initially fears him, gradually, her fear transforms into a passion that rages like a burning fire.
Suddenly, she's faced with the realization that everything she ever thought she knew about the mystical faerie lands was a lie. And now, her allegiances between her old world and the new one she inhabits are beginning to shift.
There are currently four major novels in The Court of Thorns and Roses series, as well as one interlude novella.
And you'll be pleased to know there's no complex reading order; simply follow along in the order the books were published, listed below.
The Crescent City Books in Publication and Reading Order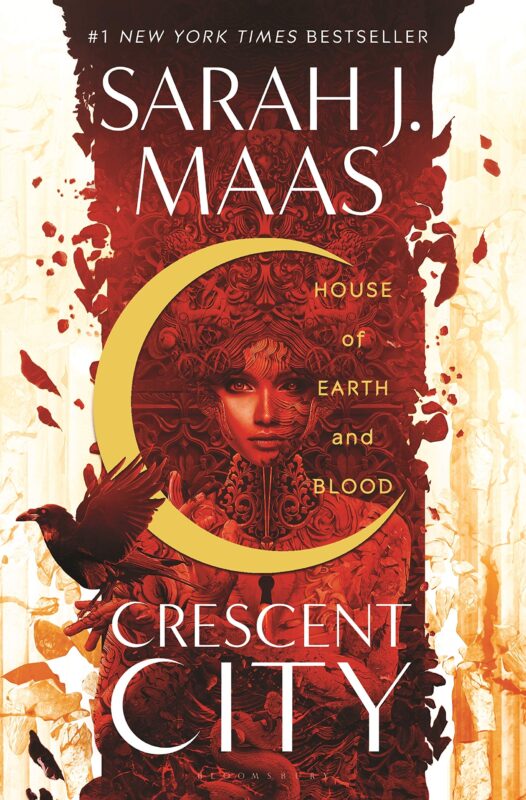 Sarah J Maas's latest series stars Bryce Quinlan, a half-Fae, half-human on a mission to avenge the murder of her best friend. But Bryce's world is terrorized by dangerous demons and sinister shapeshifters, and she'll need all the help she can get to survive her quest.
So, she teams up with a mighty warrior angel to help track down her target. Still, along the way, they discover a new enemy more dangerous and deadly than they ever could have imagined.
Now, they're not just fighting for justice; they're battling to save the very fabric of their world.
So far, there are just two books in the Crescent City series, but author Sarah J Maas has promised readers that a brand-new installment will be hitting the shelves next year.
For now, it's best to read this duo of novels in the order they were published, listed below.
Standalone DC Icons Book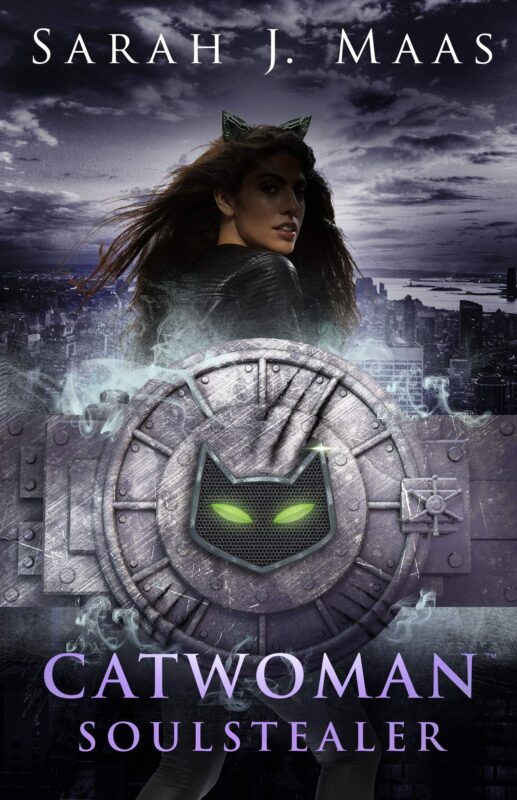 Alongside her smash-hit series, Sarah J Maas has also published a standalone novel in the wider DC Icons collection in collaboration with multiple authors.
Maas's contribution is Catwoman: Soulstealer. Like all the books in this series, this is a retelling of a popular superhero's early life before she became an international icon.
Conclusion
Sarah J Maas is one of today's most influential fantasy authors and one of the youngest. So, we can expect many more breath taking books from this captivating writer in the years to come.
What's your favorite Sarah J Maas story? Let me know in the comments below!