Gregg Andrews Hurwitz has captured the imagination of many readers with his different series of action/ thriller books.
Not only serious readers but comic book fans appreciate his contribution to both DC and Marvel comics. Hurwitz is an American screenwriter, novelist, and comic book writer.
With three excellent book series, some great comic books, and graphic novels, Hurwitz has cemented himself as one of the most promising and exciting novelists of our time.
Here's something that might shock many readers; Hurwitz was a student of Jordan Peterson, the famous psychologist and author of the "12 Rules For Life". If you love reading something interesting, high-octane, and thrilling, start Gregg Hurwitz's book series now.
Knowing where to start reading can be complex and confusing, with over 25 books in three different series, standalone novels, and comics. But no need to fret. Here is the complete list of all Gregg Hurwitz books in reading order. Let's get started.
Gregg Hurwitz Books in Order
Here are all the different book series in the order written by Hurwitz, including standalone novels, graphic novels, and comic books:
Orphan X/ Evan Smoak Series
If you are a fan of strong, mysterious, and enormously powerful characters, then the Orphan X series, also called the Ecan Smoak series, should be the first series you should start. Hurwitz has used his skills and understanding of a well-written hero, and it shines in this series.
What's great about this series is that while it may sound like a Tom Clancy or Mitch Rapp series, it is quite different from them. Yes, it is a thriller series, but there is a human side to Evan Smoak, which grounds this book, making it an action and emotional journey.
Start with: Orphan X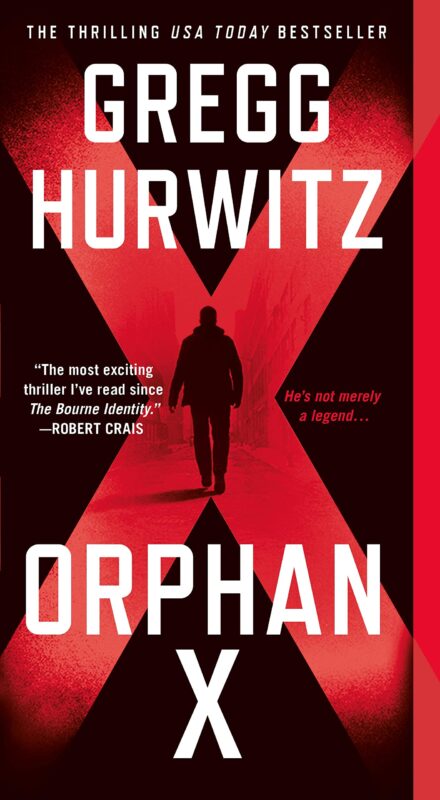 Orphan X is the most exciting and thrilling introductory book to any thriller series. Hurwitz ensures that the readers find the protagonist of the story, Evan Smoak, not only a skilled and extraordinary person but also a human with a tragic backstory.
A great story about a boy who is taken into a covert government mission to create a great assassin, Evan was just 12 years old when he was taken to DC and was mentored by a man named Jack.
Now a skilled man, Evan uses his skills and resources to help people with no one to turn to. He uses all the lessons given to him by Jack, a father figure. The story is interesting, thrilling, and touching at the same time.
There are ten books in the series, with the eleventh book titled "The Last Orphan" scheduled for release in 2023. Here is the complete list of all the books in the series in reading order.
Buy a Bullet (Short Story)
The Intern (Short Story)
The List (Short Story)
Rains Brothers/ Rains Series
The Rains series is about two brothers, Chance and Patrick Rains. We can see that Hurwitz's understanding of the comic book genre has paid off well because the concepts he comes up with are genuinely brilliant.
The Rains series brings an exciting and intriguing plot. The world is infected by a parasite that has affected millions of people. Now before you think it is another run-of-the-mill zombie apocalypse story, let us tell you that it is not.
The Rains series gets into a unique apocalyptic story; a parasite has been released that has turned every adult (over 18) into an enraged, dangerous person. And now, the two Rains brothers must do all they can to save themselves and stop this parasite from ending the world.
Start with: The Rains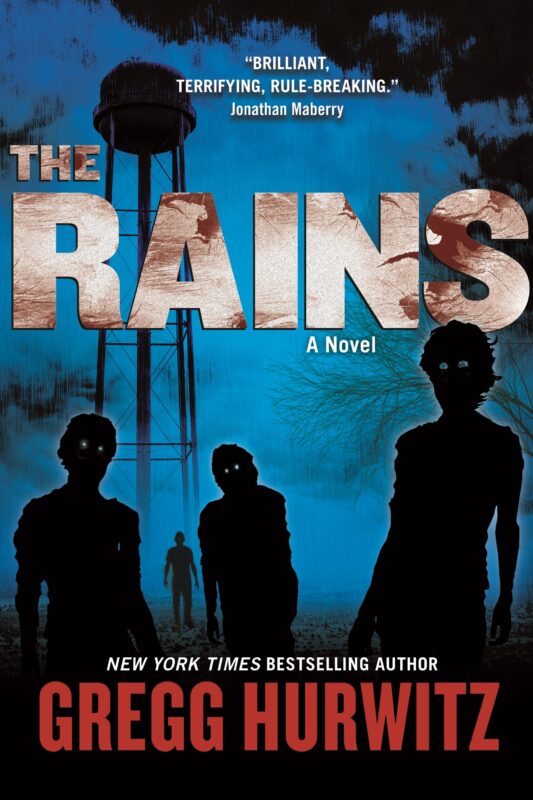 A fresh spin on the overused "zombie" trope, The Rains is the first book in this series. We can call this book a duology than a series, as there are just two books. Chance and Patrick Rains are horrified by finding that some strange atmospheric parasite has turned every adult into a zombie-like creature.
The story then turns exciting when they discover that any person will turn into this zombie once they turn 18. This plot device works very well as a timer, making it more difficult for the brothers to figure out what's going on and how to stop it.
The two books in the series are:
Tim Rackley Series
Gregg Hurwitz is known for combining action with emotions. His take on these skillful killers with tragic stories works so well. But no other book series impacts readers' hearts as the Tim Rackley series does. This book series is a revenge series, but it will surely touch your heart.
The protagonist of the series is Tim Rackley. A deputy U.S. Marshal with ethics, pride, and honor. A law-abiding citizen, Rackley's world is turned upside down when a horrible accident occurs; someone brutally murders his daughter.
The entire series is about him taking revenge, fighting the corrupt system, and helping others who have had similar misfortune. Let's look at the book and then the reading order.
Start with: The Kill Clause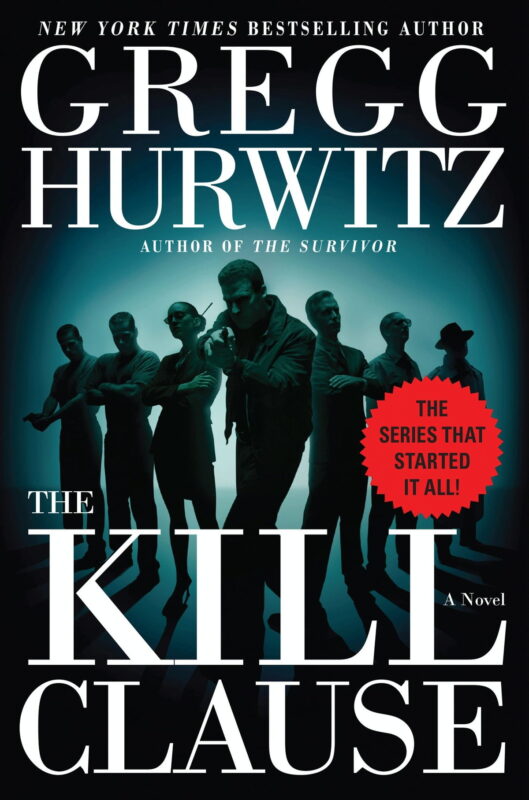 The Kill Clause is the introductory book of the series, and this is where the sad part occurs. Rackley's daughter is kidnapped and then murdered. But all Rackley finds is a disappointment regarding the judicial system; it is slow, weak, and corruptible.
So Rackley finds a group of similar people who have been betrayed by the country's justice system and start hunting down the people responsible for the crimes. A group of vigilantes on a revenge mission is always a great and exciting read.
But as Rackley and his team, called "The Commission," starts hunting crooks and criminals, they discover something insidious, far more sinister, that reaches all over the country. An exciting book to create an even more exciting series.
There are five books in the series. Here are all the books arranged in reading order:
Last Shot
Dirty Weather
Standalone Novels
Not everything needs to be read in a series. Many of the great author's most famous and exciting works have been standalone novels. The same can be said for Gregg Hurwitz.
Before the Orphan X series took the author to popularity, the book that propelled him forward and cemented his career as a distinguished author was one of his standalone novels, The Tower.
The great thing about Hurwitz's standalone novels is that they are very fast-paced, small books that can be finished within a week, even if you are a slow reader. Add an exciting story, interesting characters, and brilliant climaxes; these standalone novels are perfect for your evening reads.
Start with: The Tower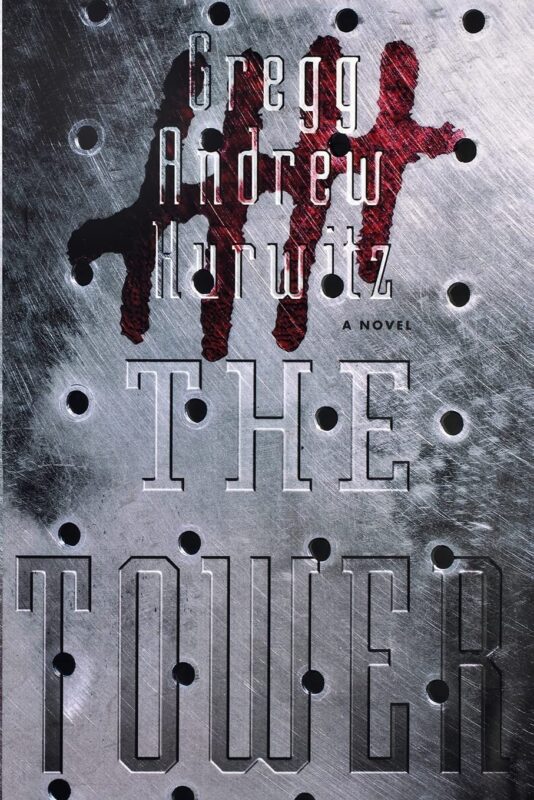 The Tower is Gregg Hurwitz's most popular standalone novel, and it is just behind Orphan X when it comes to popularity. This book was also the author's first book, and people loved it.
The Tower's plot is crafted brilliantly, with the protagonist and antagonist having complex relationships. The story is set in a high-security prison. Inside the prison lives the antagonist named Allander Atlasia. Atlasia is a psychopath. And he manages to escape.
The story brings the protagonist, FBI Agent Jade Marlow, who is hired to track down Allander. But with the introduction of Marlow, readers get to know a lot about the dynamic between the hunter and the prey. We also get to know Marlow more, which is an exciting read in itself.
A great book that is worth your time. Suffice it to say that you'll be enjoying every page of this fast-paced, high-octane standalone novel. There are other standalone novels as well. Since these books are not from a series, there is no reading order. Here's the complete list:
You
Dies
Graphic Novels And Comics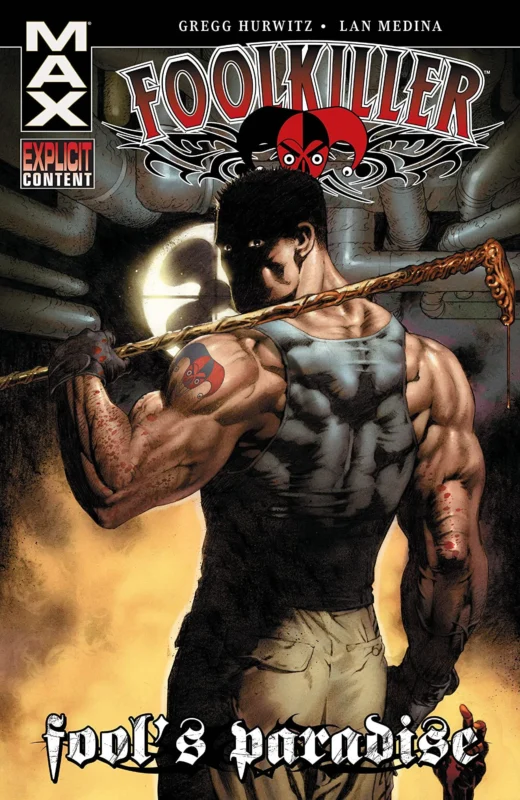 Readers familiar with comics will be surprised to know that Gregg Hurwitz has worked for both Marvel and DC Comics, writing stories for the classics such as Batman and Penguin and modern hits like Moon Knight.
Hurwitz has written both comics and graphic novels. With depth and complexities in the characters and the intense, thrilling nature of the stories, these comics and graphic novels are not just limited to young kids and teenagers.
Take a look at all the comics and graphic novels Hurwitz has penned over the years. We have arranged all the comics in reading order.
New Think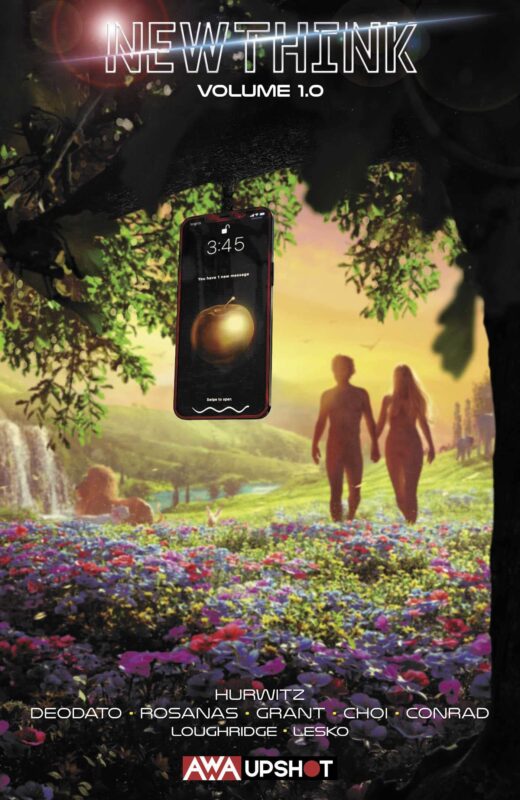 Batman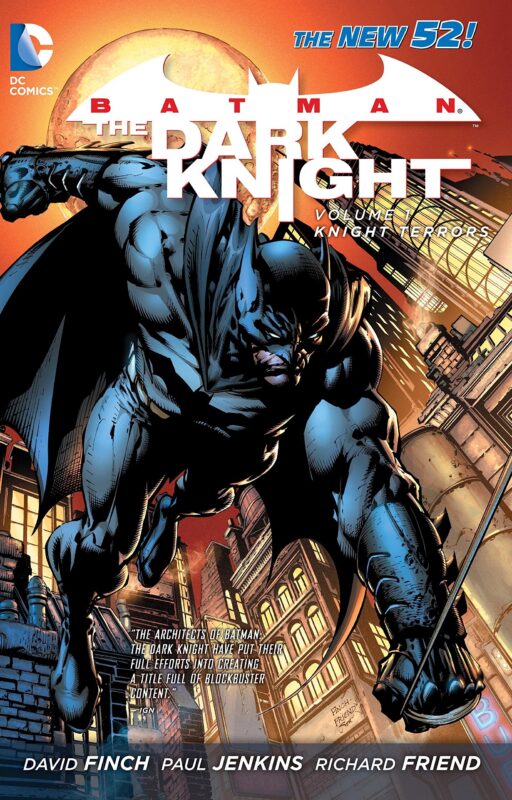 Penguin: Pain and Prejudice
Conclusion
From writing brilliant, thrilling stories with gut-wrenching plots, complex characters, and a story that would keep you flipping through to writing interesting comic books and graphic novels, Gregg Hurwitz has proved his mettle through his work.
With his list of all his books arranged in different series and reading order, you are ready to start your literary journey of reading and enjoying Hurwitz's creation. So start reading today!