Pirates have been sailing the seven seas for centuries. And these swashbuckling seafarers have inspired countless adventure stories along the way.
We all know the classic characters of Captain Hook, Long John Silver, and Jack Sparrow. Still, there are plenty more rum-guzzling pirates hornswoggling their way across the oceans in children's literature these days.
So, me hearties, it's time to batten down the hatches and set sail. Below, I've put together a list of some of the very best modern-day pirate books for kids of all ages, from tot-friendly early years titles to young adult books and everything in between.
| Sr. No. | Title | Publication Date | Print Length | Author | Publisher | Where to Buy |
| --- | --- | --- | --- | --- | --- | --- |
| 1 | Captain Luna | November 30, 2019 | 37 pages | CB Crew | Independently published | Amazon |
| 2 | How I Became a Pirate | September 1, 2003 | 44 pages | Melinda Long | Harcourt, Inc. | Amazon |
| 3 | Pirates Magnified | September 07, 2017 | 48 pages | Harry Bloom | Wide Eyed Editions | Book Shop |
| 4 | I Escaped | August 9, 2020 | 118 pages | Scott Peters | Best Day Books For Young Readers | Amazon |
| 5 | The Voyage to Magical North | May 16, 2017 | 336 pages | Claire Fayers | Square Fish; Reprint edition | Amazon |
| 6 | Hook's Daughter | November 26, 2018 | 174 pages | R.V. Bowman | Rosanne Bowman | Amazon |
| 7 | Pirates: Dead Men's Tales | April 3, 2018 | 64 pages | Anne Rooney | Carlton Kids | Amazon |
| 8 | Pirates! | September 3, 2005 | 379 pages | Celia Rees | Bloomsbury USA Childrens | Amazon |
| 9 | Bloody Jack | June 10, 2010 | 304 pages | L. A. Meyer | Clarion Books | Amazon |
| 10 | Daughter of the Pirate King | February 28, 2017 | 320 pages | Tricia Levenseller | Feiwel & Friends | Book Shop |
1. Captain Luna by CB Crew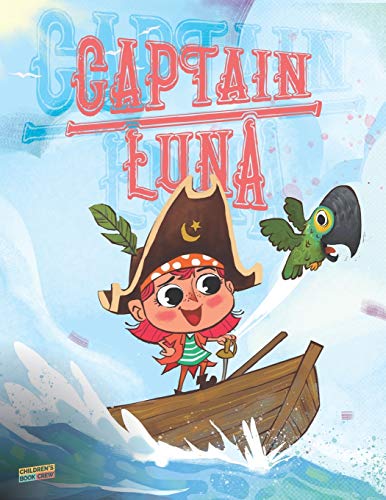 Recommended reading age: 3-5 years
Luna isn't like the rest of the pirates in her family; yes, she's brave, bold, and adventurous, but she's also kind and polite to everyone she meets.
Some of the other, more mean-spirited pirates, think that Luna's well-mannered ways don't fit in with pirate life, but she's about to show them that being nice to others doesn't make you weak!
When a giant sea monster kidnaps her family, she sets sail on a dangerous voyage to save them. And in the end, it's her good nature and kindness that save the day.
2. How I Became a Pirate by Melinda Long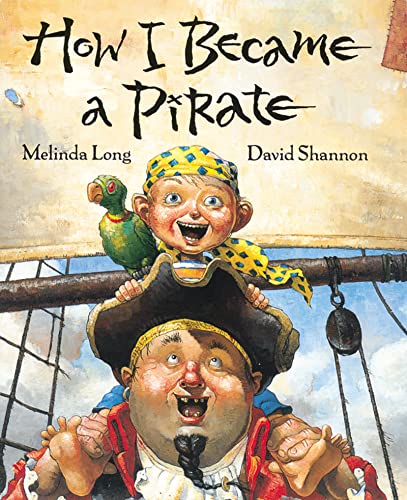 Recommended reading age: 4-7 years
Young Jeremy Jacob is minding his own business, building a sandcastle at the beach. Suddenly a giant pirate ship appears on the horizon. One thing leads to another, and before he knows it, he's embarking on an epic adventure on board Captain Braid Beard's ship.
Thankfully, these pirates don't make him walk the plank. Instead, they invite him to become part of their crew and teach him everything it takes to be a real-life pirate, including all the best pirate phrases and sing-along songs.
Jeremy is over the moon to be on Braid Beard's ship, but when it comes time for bed, his excitement begins to fade away. It turns out that pirates don't have the same bedtime habits he's used to; there are no stories, no goodnight kisses, and no tucking in. So maybe Jeremy isn't quite ready to become a real-life pirate, after all.
3. Pirates Magnified by David Long and Harry Bloom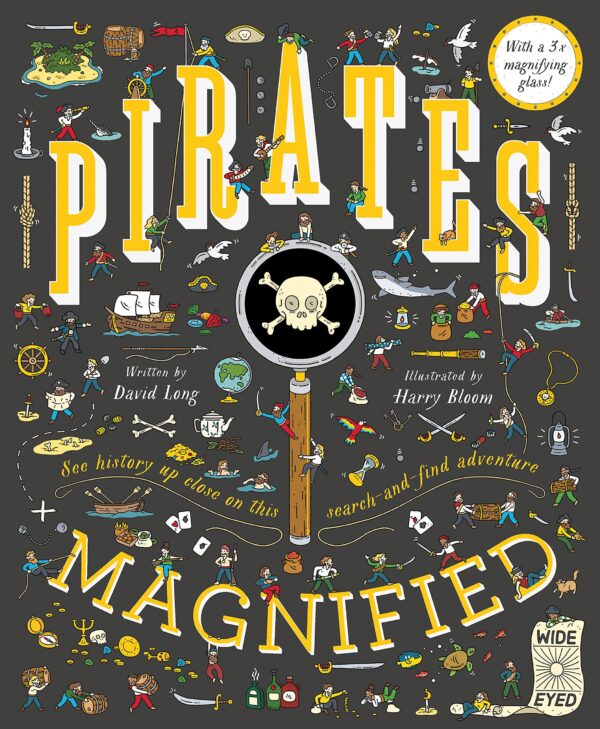 Recommended reading age: 5-8 years
Ahoy, me hearties! This colorfully illustrated guide explores the true stories behind ten of the world's most famous pirates, such as Captain Kidd, Blackbeard, and Anne Bonny.
With the help of a special magnifying glass, children can explore extraordinary illustrations and uncover over 200 pirate-themed hidden objects.
As fun as it is fascinating, this book introduces children to topics like nautical navigation, survival at sea, and how these famous pirates found their treasure. Plus, they'll learn all about what life was like sailing the seven seas with some of the most notorious characters from history.
4. I Escaped: Amazon River Pirates Paperback by Scott Peters and Ellie Crowe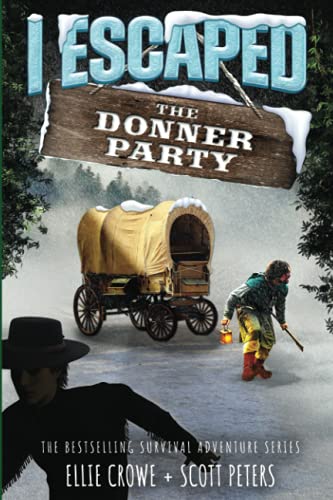 Recommended reading age: 8-12 years
15-year-old Nick has joined his parents for a vacation of a lifetime in the Amazon. But their adventure takes a terrifying turn when river pirates capture their boat.
Suddenly, Nick finds himself alone in the rainforest, surrounded by jaguars, gators, giant anaconda, and fierce jungle storms. And to make matters a whole lot worse, there's a crew of dangerous pirates on his tail.
Now, this Californian teen must figure out a way to survive in the deep jungle, find his parents, and escape the deadly Amazon. Will he manage to outrun the pirates before it's too late, or will they bundle him back to their ship and make him walk the plank?
5. The Voyage to Magical North by Claire Fayers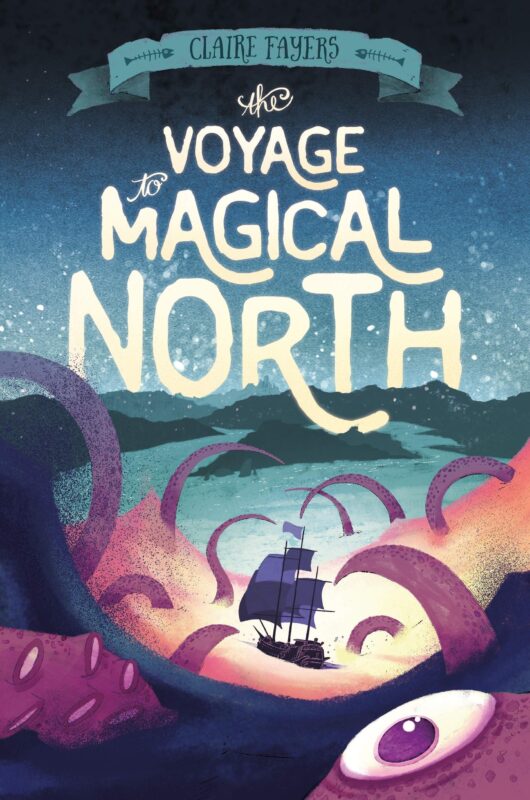 Recommended reading age: 8-12 years
Brine Seaborne has always wondered where she came from. As a small child, she was discovered bobbing along the water's surface in a small boat, all alone, gripping a small piece of magical star shell in her tiny hands.
But now, at the age of twelve, Brine could finally be about to uncover the truth about her mysterious past, once and for all.
Alongside her boss' annoying assistant Peter, she finds herself aboard The Onion, a legendary pirate ship on a dangerous voyage to the Magical North. Brine might finally uncover the key to her secret past if they can make it there alive. But before they can reach this mythical land, they'll have to battle the seven seas and the many dangers they hold.
Will Brine, Peter, and the rest of the pirate crew reach the Magical North? Or will they be swallowed up by a sea monster first?
Bonus Read: 16 All-Time Favorite Children's Book Characters for Kids of all Ages
6. Hook's Daughter: The Untold Tale of a Pirate Princess by R.V. Bowman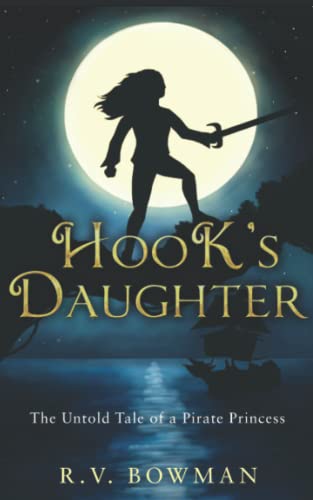 Recommended reading age: 9-12 years
Andromeda "Rommy" Cavendish has always hoped her father would take her on one of his seafaring adventures – but every year, she's left disappointed. He says she's too young to go on such a dangerous voyage.
But this year, Rommy's been working extra hard to prove him wrong. First, she trains herself tirelessly with her boarding schools' fencing team and then gets ready to take on anything the seven seas can throw at her. Yet when the time comes for her father's visit, he doesn't show up.
Besides worrying, Rommy has no choice but to find her father. And so, after disguising herself as a boy, she manages to sneak out of her boarding school into the dangerous streets of 19th century London.
However, suppose she's ever going to track him down, she has to travel a little further afield, all the way to the mysterious island of Neverland.
7. Pirates: Dead Men's Tales: Incredible Facts, Maps and True Stories about Life on the High Seas by Anne Rooney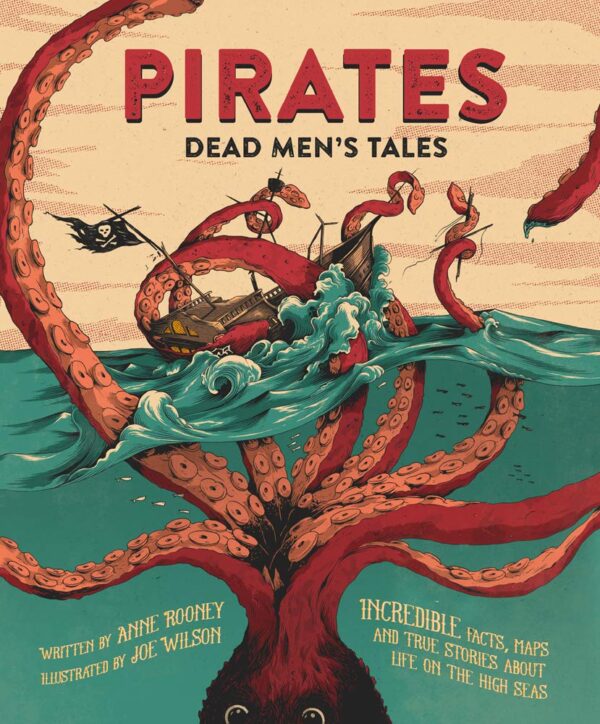 Recommended reading age: 9 years and up
Pirates: Dead Men's Tales takes a deep dive into the fascinating world of the most notorious and villainous pirates the oceans have ever seen.
With beautifully drawn maps and fun, informative illustrations and infographics, we set sail on a voyage through history to meet famous buccaneers such as Blackbeard and the Barbarossa brothers, not to mention the likes of Anne Bonny, Mary Read, and Zheng Shi, the formidable female pirates that history forgot.
This epic adventure spans the globe, from the Caribbean to North Africa and all the way to China, giving young readers a whole new perspective of pirate life across the seven seas.
8. Pirates! by Celia Rees
Recommended reading age: 12-15 years
When her rich merchant father dies suddenly, Nancy is shipped off to Jamaica to live on the family plantation. When she arrives, she's horrified to discover that the workers are not workers after all; they're slaves.
So when Nancy befriends a young slave girl named Minerva, the two of them begin plotting their escape. They head off to join a band of pirates on an epic voyage across the ocean. And while their journey is filled with danger and peril, these two young women find what they've always craved; love, adventure, and most importantly of all, freedom.
9. Bloody Jack by L.A. Meyer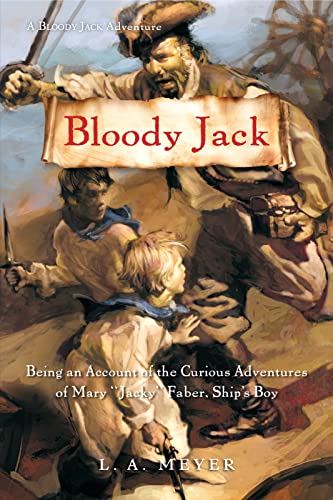 Recommended reading age: 12+
Jacky Faber spends day after day scavenging the streets of eighteenth-century London in search of food and shelter. Every day is a struggle to survive, so when Jacky is offered a position as a ship's boy on board the prestigious HMS Dolphin, it's more than a dream come true.
It's a once-in-a-lifetime opportunity to become a skilled sailor, searching the seven seas in pursuit of dangerous pirates. But there's just one small problem; Jacky is actually a girl.
If the crew ever find out her true identity, she's pretty sure she'll be forced to walk the plank, or worse, they'll send her back to her old life in London. So can she keep up her disguise and make a success of her new life at sea? Or will they discover her secret and put an end to her bright future before it's even begun?
Also Read: 13 Powerful Children's Books By Black Authors
10. Daughter of the Pirate King by Tricia Levenseller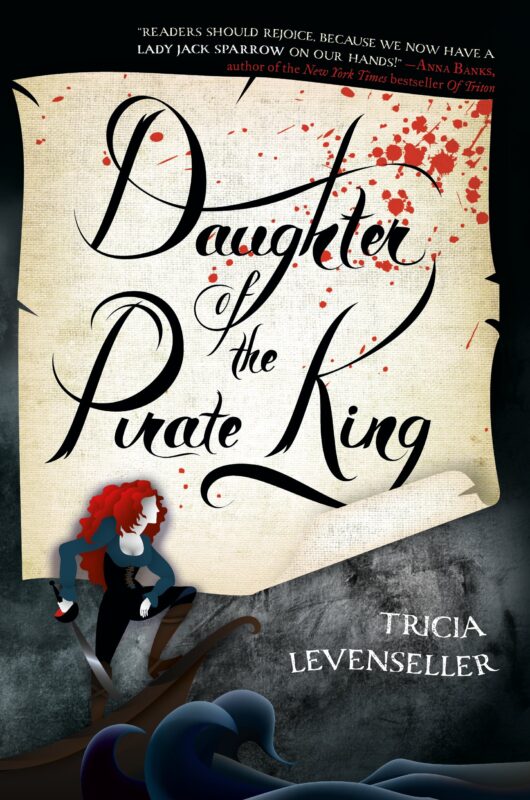 Recommended reading age: 13-18 years
Alosa is a fiercely shrewd and capable pirate captain who can hold her own on the seven seas at just seventeen years old. And so, while on a mission to uncover a secret bounty of treasure, she hoodwinks her way onto an enemy pirate ship to steal a map that holds the key to the treasure's location.
But as smart and slick as Alosa is, she's suddenly stopped in her tracks by the ship's unexpectedly handsome and intelligent first mate, Riden. Will she retrieve what she came for and continue on her quest? Or will Riden's charms prove too much to resist?
Conclusion
These captivating reads will take kids on a plundering, pillaging voyage across the oceans in search of faraway lands and hidden treasure.
For more children's book inspiration for kids of all ages, check out our guide to the best ever children's books organized by age group.
Do you have any pirate-themed books that you'd like to recommend? Let me know in the comments below!