Is there anything better than discovering a novel so great that it's impossible to put down? Yes. I'm talking about those books that will pull you in and keep you reading way past bedtime, the kind with plot twists and characters so compelling that they swim in and out of your mind all day, leaving you longing to get home and dive right back in where you left off. 
If you've been looking for THAT kind of book (and let's face it, who isn't), then this post is for you.
Here are nine of the most addictive, un-put-down-able novels recommended by readers around the globe.
1. The Book Thief by Markus Zusak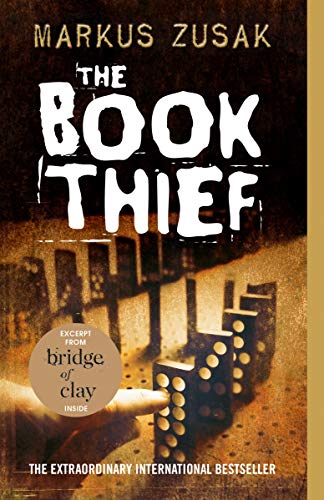 As Liesel sits at her brother's graveside, something catches her eye; there on the ground, partially hidden in the winter snow, is The Gravedigger's Handbook. And though she can't yet read, something about this book calls out to her, and she decides to take it home.
With the help of her father, she painstakingly pours all of her efforts into learning how to read the words on the pages, and Leisel's love affair with books is born.
Soon, she's hungry for more, and she begins stealing books wherever she can find them. But it's 1939, in the heart of Nazi Germany, and these and dangerous times. Book burning ceremonies have become the norm, and her hidden collection could put her in grave danger. Not to mention the hidden man inside her family's basement.
2. The Da Vinci Code by Dan Brown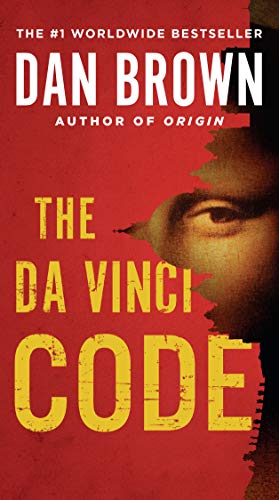 Robert Langon is asleep in his Paris hotel room when French police suddenly awaken him with some alarming news; Jacques Saunière, the curator of the world-famous Louvre, and the man he has arranged to meet the following day is dead. He's been murdered inside the museum, and now, the authorities need the Harvard symbolist's expertise to help them solve the crime.
And so, alongside Saunière's granddaughter, a cryptologist named Sophie Neveu embarks on a breathtaking quest to solve the mystery behind the curator's death.
But as they delve into the hidden clues one by one, new mysteries begin to unfold. Their search leads them further into a hidden, dangerous underworld of long-buried secrets of the time, history, and religion long ago forgotten.
Will they uncover the truth behind the deception? Or will these ancient mysteries remain hidden forever?
Bonus Read: Top 10 Greatest Western Books of All Time | Our Review
3. Gone Girl by Gillian Flynn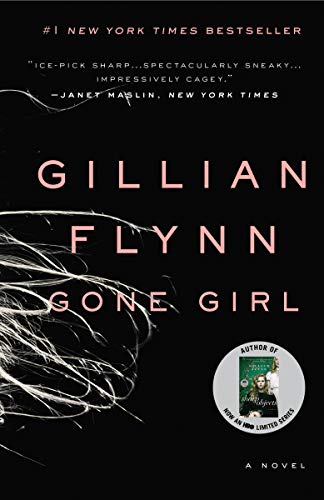 On the day of Amy and Nick's fifth wedding anniversary, Amy disappeared without a trace.
This power couple had it all on the surface, and they seemed like the perfect match. Yet despite Nick's once golden reputation, he's suddenly suspect number one.
It's not just the police who are interrogating him; Amy's devoted parents, their once trusted neighbors, and even the nation's media, all hurl their accusations Nick's way. And with his increasingly strange and elusive behavior, it's no wonder he's the prime suspect in his wife's disappearance.
Yet Nick continues to deny the allegations, staunchly and repeatedly claiming his innocence. But if he didn't murder the beautiful, successful, domineering Amy, then who did?
4. Thousand Splendid Suns by Khaled Hosseini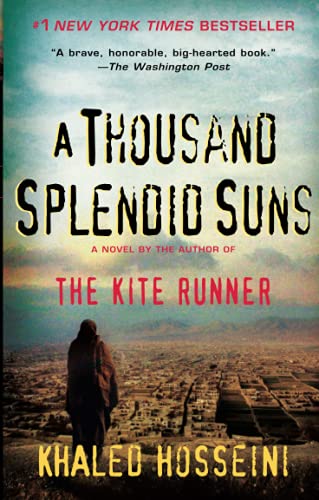 At just fifteen years old, Mariam was sent to Kabul to marry Rasheed, a bitter and spiteful man many years her senior. Now, almost twenty years later, a young girl named Leila has joined their unhappy home.
Leila is the same age Mariam was when she first arrived in Kabul. Yet, despite a generation between them, these two women find comfort and strength in one another.
With the Taliban's ever-tightening grip on the nation, the streets outside are filled with danger. But their worst fears are found inside the home they share with the brutal and abusive Rasheed.
But Mariam and Leila's bond of friendship grows deeper by the day. They are sisters; they are mother and daughter; they are family. And despite the horrors they are forced to endure, they find strength in their love for one another. Strength enough to overcome even the mightiest oppression and change the course of their lives forever.
5. The Shadow of the Wind by Carlos Ruiz Zafón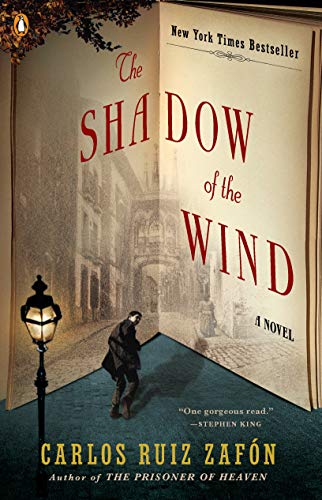 It's 1945, and the city of Barcelona is still reeling in the aftermath of the Spanish Civil War. The entire population mourns the dead, and one such mourner is Daniel, a book dealer's son.
Now that his mother is gone, Daniel finds solace in the antique books she left behind, and there's one mysterious book in particular that draws him in; The Shadow of the Wind by Julian Carax.
But when he begins to hunt for more works by Carax, he's shocked to discover that someone, somewhere, has intentionally destroyed every copy of every novel the author ever wrote. Now, it seems he holds the last remaining copy of Carax's work in existence.
Suddenly, Daniel finds himself on the precipice of an underworld of revenge, madness, murder, which hides one of Barcelona's darkest and most well-buried secrets.
6. Divergent by Veronica Roth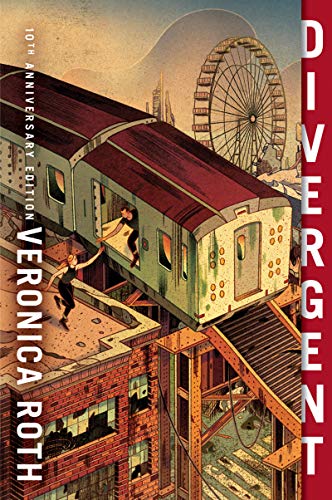 In a far-off future, Chicago has descended into a dystopian nightmare. Communities are split into five factions, Candor, Abnegation, Dauntless, Amity, and Erudite. And each year, on a designated day, every sixteen-year-old across the city must choose the faction where they will live out the rest of their days.
Once the decision has been made, there's no going back, so young Beatrice knows she'd better choose wisely. But should she stay with her family or follow her heart's true calling? When the day of reckoning comes, she surprises everyone, including herself.
Now, Beatrice and her fellow initiates must embark on a grueling initiation that pushes them to the brink of physical and psychological endurance. They are tormented, ground down and in many cases destroyed, yet some rise bolder and stronger than they ever could have imagined. Will Beatrice be one of them?
7. The Outsiders by S.E. Hinton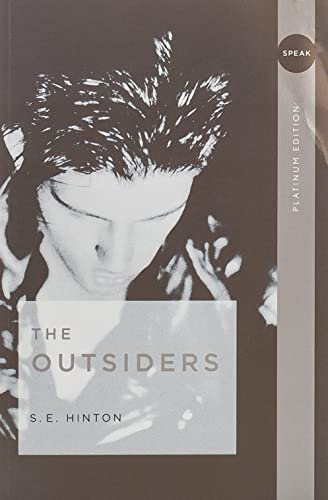 Fourteen-year-old Ponyboy Curtis believes that society comprises only two types of people; the 'socs' (socials) with their money and entitlement and the 'greasers,' the forgotten outsiders forced to struggle their way through life.
Ponyboy is a proud, self-declared greaser, and he's not afraid to stand up to arrogant socs whenever the opportunity arises. But one night, things go too far when Ponyboy's friend murders a soc in cold blood.
Suddenly, in the aftermath of the crime, Ponyboy's perspective begins to shift. For the first time in his life, he sees that everyone is made up of the same stuff, no matter what tribe you fall into. The pain of grief cuts through the deepest divides, and things suddenly don't seem quite so black and white anymore.
8. The Lovely Bones by Alice Sebold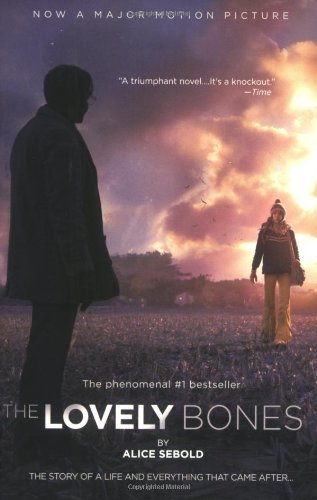 It was the middle of winter in 1973 when fourteen-year-old Susie Salmon was brutally murdered. And so, she left behind her family, friends, and earthly body to embark on a new life in heaven.
But up there in the heavenly realm, Susie can still see her old home below, and she can't help but watch on as the aftermath of her death unfolds.
She sees her grief-stricken parents crumble under the weight of their loss and hears her friends sharing baseless theories about who did it. Then, finally, she observes her killer as he desperately tries to cover up the evidence of his grizzly crime.
But while she's watching her old life, she's unable to embrace the new one she's been given. Lost between two very different worlds, she can only truly rest in peace when justice is served.
9. The Secret Life of Bees by Sue Monk Kidd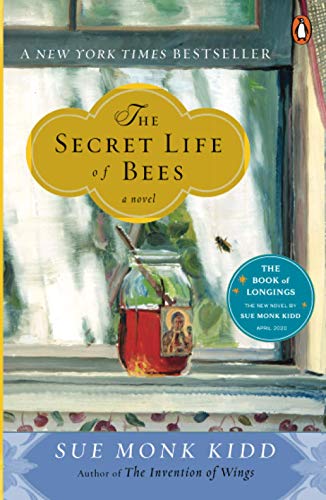 When she was just four years old, Lilly accidentally killed her mother; at least, that's what she's always been told. And ever since then, she's been forced to live with the unbearable guilt of her fatal mistake. Now, ten years later, she needs her mother's love and forgiveness more than ever.
Lily lives an isolated life in rural South Carolina. Her father is a cruel and unforgiving man, and she has no friends to speak of, aside from her father's black servant, the ever-loyal Rosaleen. And with racial tensions at an all-time high in the South, it's time for Lily to repay Rosaleen's loyalty. So together, they flee their home and run for their lives, with an angry mob in hot pursuit.
On the road, their only hope of survival is to follow a trail laid by Lily's long-lost mother many years ago. The trail leads them to a trio of beekeeping sisters, who offer them warmth, shelter, and safety.
But for Lily, her journey has only just begun. Finally, she is about to unravel the mystery of what really happened to her mother all those years ago.
Conclusion
These super addictive, page-turning stories have dominated the bestsellers charts and captivated readers worldwide, becoming some of the most cherished novels in modern literature.
But of course, there are plenty more addictive reads out there that could easily earn a place on this list. So tell me your favorites in the comments box below!