Nothing makes a great children's story like a great leading character. And some characters are so unforgettable that they live forever, standing the test of time, captivating generation after generation of young readers.
Most of the entries on this list have been selected by you, our Hooked to Books readers, but I've thrown a few of my own personal favorites in here too.
So, without further ado, here's an alphabetized run down of our most beloved children's book characters of all time, for kids of all ages (and grown-ups, too!).
Our Top Pickup: 16 All-Time Favorite Children's Book Characters for Kids of all Ages
IMAGE
PRODUCT
FEATURES
PRICE
Amelia Bedelia
• Publication date: September 2, 2014
• Print length: 160 pages
Anne of Green Gables
• Publication date: December 21, 2020
• Print length: 158 pages
Aslan
• Publication date: March 8, 2016
• Print length: 124 pages
Charlie Bucket
• Publication date: August 16, 2007
• Print length: 192 pages
Curious George
• Publication date: October 13, 2015
• Print length: 416 pages
The Gruffalo
• Publication date: March 2, 2006
• Print length: 26 pages
Harry Potter
• Publication date: July 1, 2009
• Print length: 4167 pages
Heidi
• Publication date: August 28, 2014
• Print length: 336 pages
Matilda
• Publication date: August 16, 2007
• Print length: 240 pages
Nancy Drew
• Publication date: May 10, 2012
• Print length:
Percy Jackson
• Publication date: September 24, 2019
• Print length: 1392 pages
Peter Pan
• Publication date: June 1, 2019
• Print length: 166 pages
Pippi Longstocking
• Publication date: May 30, 1988
• Print length: 160 pages
Trixie Belden
• Publication date: June 24, 2003
• Print length: 272 pages
Willy Wonka
• Publication date: September 2, 2010
• Print length: 336 pages
Winnie the Pooh
• Publication date: August 29, 2017
• Print length: 192 pages
#1. Amelia Bedelia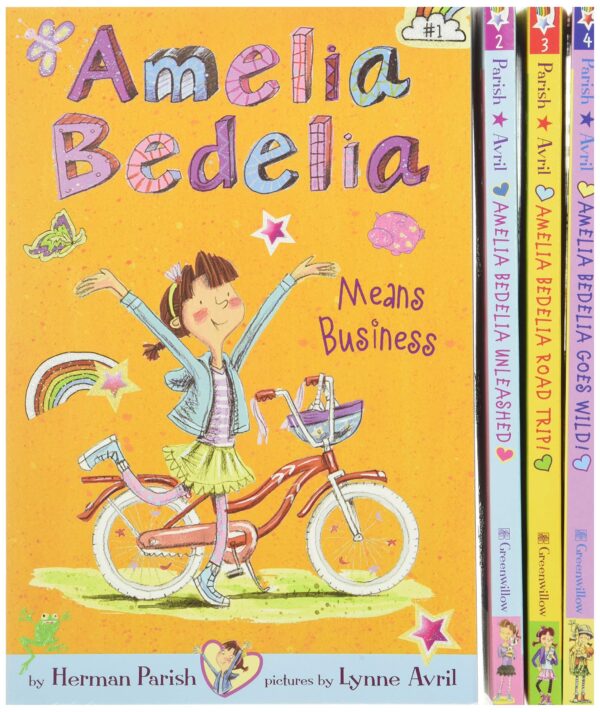 Amelia Bedelia is the clumsy and mischievous yet lovable protagonist of Peggy Parish's popular children's book series of the same name.
Although she's eager to please, Amelia is often misunderstood. She's always making mistakes, and she's terrible at following instructions in her job as a maid. Plus, she takes things far too literally. Once, for example, when she was asked to 'dress the turkey,' she adorned the large plucked bird in actual clothes!
But despite her curious ways and propensity to mischief, she's incredibly loyal with a heart of gold, and deep down, everyone who knows her loves her. Plus, she makes an excellent crème puff!
#2. Anne of Green Gables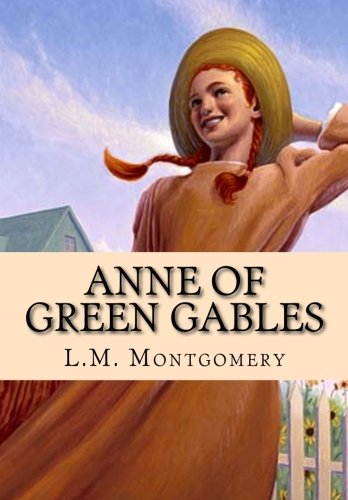 Eleven-year-old Anne Shirley is the star and title character of L. M. Montgomery's beloved series, Anne of Green Gables. As an orphan, Anne is sent to Prince Edward Island to live with the reclusive Matthew and Marilla Cuthbert, who are not quite ready for her free-spirited and eccentric ways.
As a child, she never learned the rules of social conduct, and so she sticks out like a sore thumb next to all the polite and well-behaved island children. But after a rocky start, Anne begins to find her feet, and her new neighbors, and her new family, accept her as one of their own.
#3. Aslan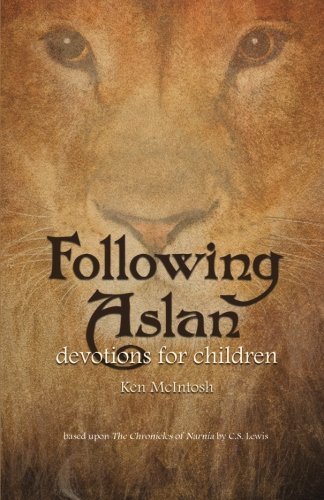 This brave, noble lion from C. S. Lewis's The Chronicles of Narnia series is one of the greatest animal heroes of the literary world. He's strong, kind, and gentle, and a true king in every sense of the word.
Yet, he can also be fierce, bold, and even frightening in the face of evil, and he's the only one powerful enough to take on the wicked White Witch, whose curse has frozen Narnia in a perpetual winter.
#4. Charlie Bucket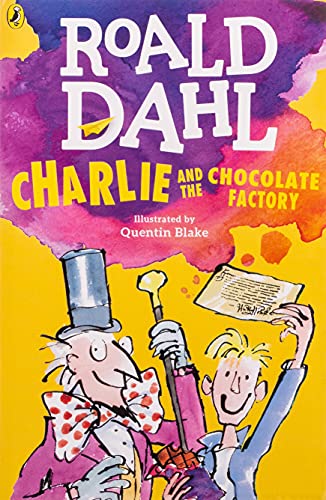 Charlie Bucket is the virtuous young hero of Roald Dahl's classic tale, Charlie and the Chocolate Factory. He's also one of literature's most beloved and enduring characters, and he's made the leap from books to the silver screen not once but twice.
When we first meet Charlie, he's living in poverty, selflessly helping his mother and caring for his infirmed relatives. His dependable, generous, and selfless nature makes him a worthy winner of a golden ticket, and off he heads with his Grandpa Joe to Willy Wonka's magical and mysterious chocolate factory.
It's a dream come true for Charlie, who has spent his entire life helping others. And his generous spirit doesn't go unnoticed by Wonka, who has the ultimate reward waiting for him at the end of the tour.
#5. Curious George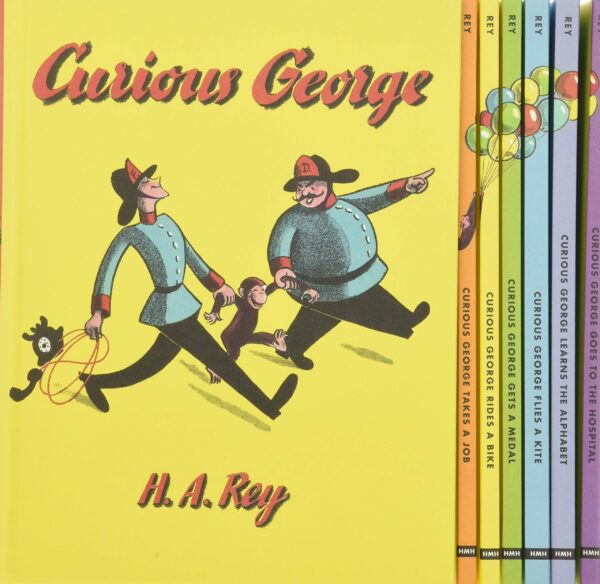 Curious George is a mischievous little monkey first brought to life by Margret Rey and H. A. Rey back in 1939, in a series of French children's books that captivated the world.
Originally from Africa, the little orphaned George is sent to live with "The Man with The Yellow Hat." The pair become best friends and embark on countless adventures driven by George's insatiable curiosity and loveable mischief.
#6. The Gruffalo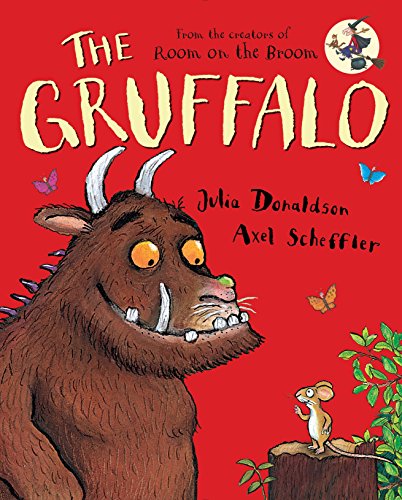 The Gruffalo is a cumbersome, oafish, furry giant with an unfounded reputation for eating woodland creatures alive. Well, he would, if anyone believed in him. Instead, the wood animals think he's a figment of little Mouses' imagination, nothing but a made-up story to scare away predators.
But the Gruffalo is real, and the rumors about him aren't true at all, as underneath his monstrous exterior, he has a heart of gold.
Bonus Read: Best Children's Books by Age Group
#7. Harry Potter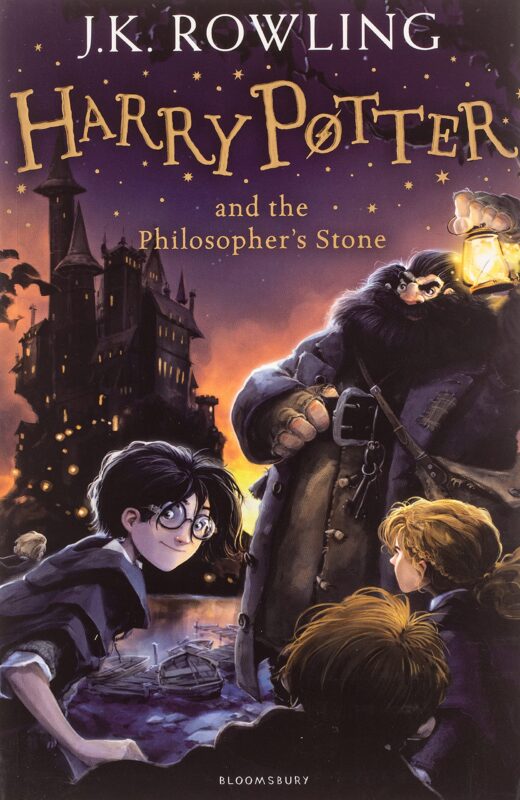 Brought to life by J.K. Rowling in 1997, Harry Potter is undoubtedly the most famous kid wizard of all time. He's also a noble protagonist. Throughout the series, he proves himself to be a devoted friend with a true sense of right and wrong.
But despite his sensitive side, he's determined and brave, and as the series develops, so does Harry. He transforms from a scared young boy into a skilled wizard, who, with the help of his friends, can defeat even the biggest, scariest, most powerful enemies.
#8. Heidi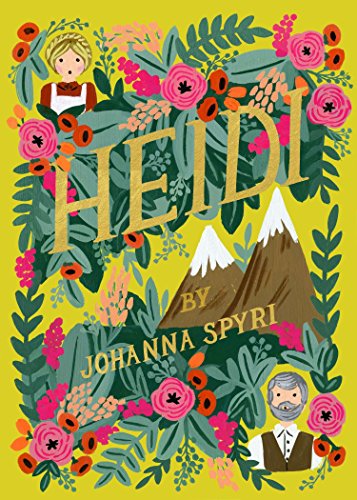 Heidi is the title character and loveable protagonist of the 1881 classic Swiss children's book of the same name.
After the death of her parents, orphaned Heidi is sent to live in the mountains with her cantankerous old Grandfather. He is less than impressed with the arrangement. But Heidi is a happy-go-lucky young girl who brings joy with her wherever she goes, and even her grumpy Grandfather can't help but be won over by her sunny disposition.
Slowly but surely, she teaches the old man how to love life all over again, showing him the beauty in the mountains that he'd long forgotten how to see.
#9. Matilda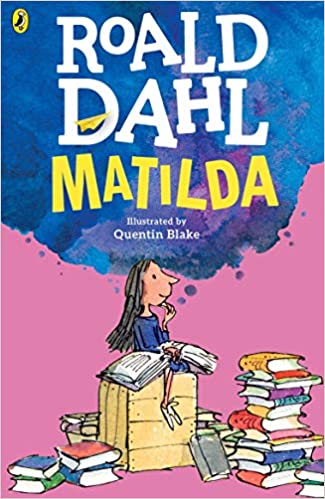 Matilda is always getting into trouble, and in her parent's eyes, she's nothing but a nuisance. But what they don't realize is that Matilda is exceptionally gifted. Not only can she outsmart pretty much any adult, but as she grows older, she develops the power of telekinesis, moving objects using only the power of her brilliant mind.
She uses her skills in the way any sensible child would; to get one over on her mean-spirited teacher and cause a whole host of mischief and mayhem. But she also uses her magic for good, helping others in need, solving mysteries, and always sticking up for what's right.
#10. Nancy Drew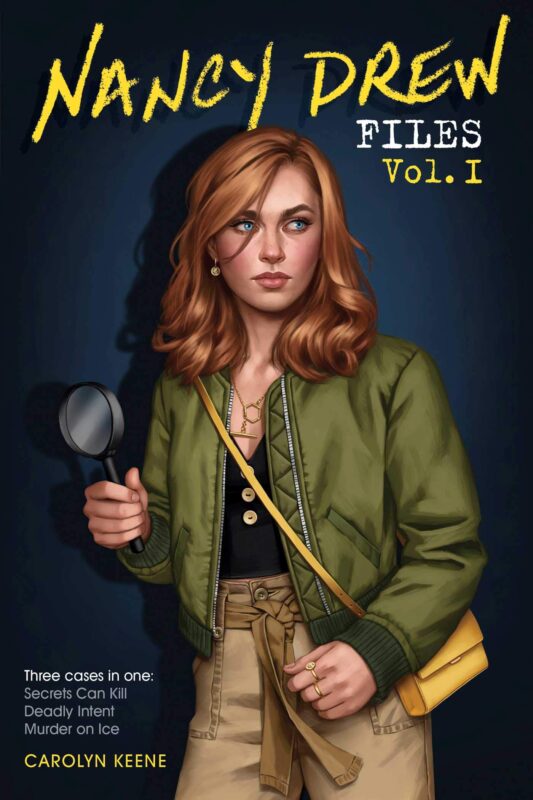 This sharp and self-assured amateur sleuth is also one of America's most beloved feminist icons. Brought to life in the early 1930s, she was originally created as the female counterpart to the Hardy Boys. Yet, she's become a powerful force of literature entirely in her own right.
Her character has evolved a lot over the years. Still, she's always been bold, brave, fearless, and an inspiration to young girls everywhere. Author Bobbi Ann Mason sums her up perfectly, calling her "as immaculate and self-possessed as a Miss America on tour" and "as cool as Mata Hari and as sweet as Betty Crocker."
#11. Percy Jackson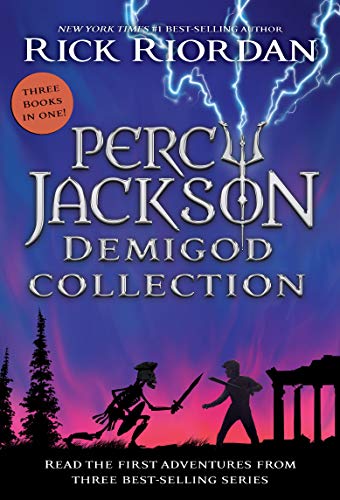 Percy Jackson is the lead character from Rick Riordan's hugely popular children's book series of the same name. He's an unusual, paradoxical hero because, upon first glance, he's nothing but a regular twelve-year-old boy who struggles with ADHD and dyslexia.
But he's also the Son of Poseidon, a demigod with incredible powers. And since the apple doesn't fall far from the tree, Percy is a real-life warrior who can manipulate water and control the weather.
But despite his extraordinary ability to crush his enemies, he's also a sentimental soul. He adores his mother and his loyal group of friends, and he'd do anything to protect them, even in the face of certain death.
Also Read: 10 Amazing Mystery Books for Kids
#12. Peter Pan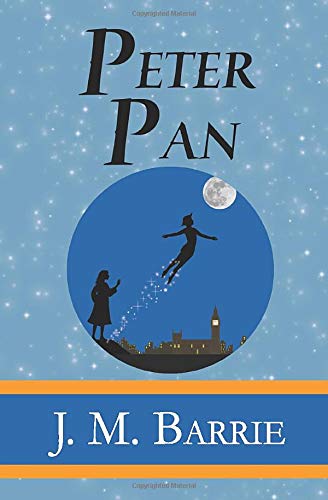 Peter Pan has been a childhood favorite for well over a century now, and kids around the world still adore his captivating tales to this day.
He's a fearless character who dives headfirst into danger without thinking of the consequences. But while his mischievous, devil may care attitude often gets him into trouble, it also leads him and his friends on the greatest of adventures.
#13. Pippi Longstocking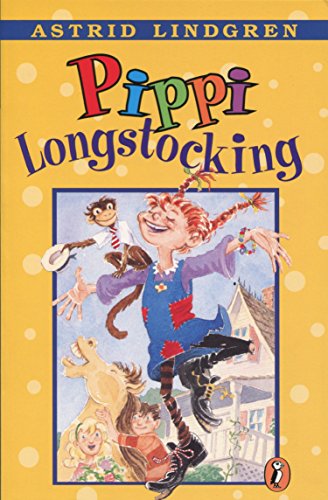 Brought to life by the Swedish author Astrid Lindgren, Pippi Longstocking and her famous red braids are recognizable worldwide.
But don't be fooled by her innocent appearance; with her superhuman strength, she can lift up a horse with just one hand, and this fun-loving, feisty, and fearless little girl is always on the hunt for mischief. Yet her larger-than-life character also has a big heart, and she's as loyal as loyal can be.
#14. Trixie Belden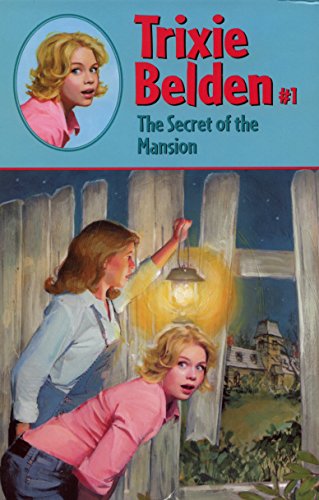 Trixie Belden might not be as famous as her counterpart Nancy Drew, but she's a formidable force in her own right. This girl detective was brought to life in the late 1940s by author Julie Campbell Tatham, and she quickly became a childhood favorite of countless young girls of the time.
Trixie is a master at solving mysteries, using her sharp senses to unravel the clues that others often miss. And with her quick-witted nature and assertive attitude, she's always ready to fight for justice, even when it means getting herself into trouble.
But this strong-willed heroine also has a softer side, and her conscience always guides her to do the right thing.
#15. Willy Wonka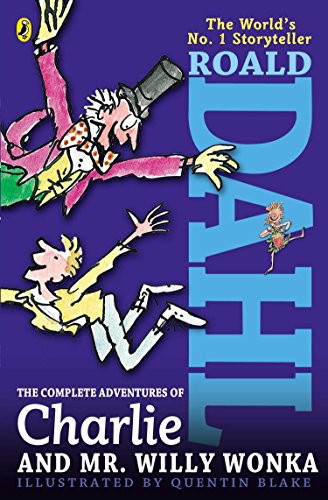 Willy Wonka is one of the more unusual characters from children's literature, an intelligent oddball who's traveled the globe to find the secret to making the perfect piece of candy. He even brought back an army of Oompa Loompas to help him complete the job.
This world-famous confectionary genius is anything but conventional, and his chocolate factory is living proof. Rather than conveyor belts, industrial machinery, and soaring smokestacks, his whole operation is powered by magic, mischief, and eccentricity.
Yet we all know that Roald Dahl loved to add a little sprinkling of unease into his spellbinding tales, and some say this enigmatic sweet-toothed inventor also has a darker, more sinister side to him. I guess that's up to us, the readers, to decide.
#16. Winnie the Pooh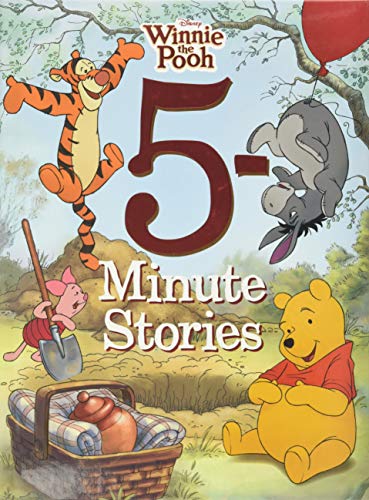 Everyone's favorite friendly bear has brought joy to generations of children for almost a century now. The cuddly honey-loving Pooh might not be the sharpest tool in the shed, but what he lacks in smarts, he more than makes up for in empathy. He's always there for Christopher Robin, Piglet, Tigger, and Eeyore, ready to lend a listening ear, share his thoughtful insights, and help out his friends.
I think it's fair to say that if we all had a friend like Pooh in our lives, the world would be a much better place.
Conclusion
So, there you have it, sixteen of the best-loved children's book characters of all time, for kids of all ages.
A big thanks to our readers for sharing your votes for this one on social media. If you're not already following us on Facebook, go ahead and give us a like, join our friendly group, and keep updated with all the latest book-related news, reviews, and discussions.
And as always, if you have anything to add to this post, like an awesome children's book character that we missed, then please do let me know in the comments below!