Nick Petrie's Peter Ash series is a thrilling crime saga starring a highly skilled war veteran haunted by a painful past.
Peter Ash fought bloody battles in Afghanistan and Iraq. However, even back on his home turn in America, the horrors of war still follow him.
But despite suffering from crippling PTSD, this heroic Marine puts his skills to good use, protecting innocent victims and bringing some of the most dangerous criminals to justice.
The Peter Ash Books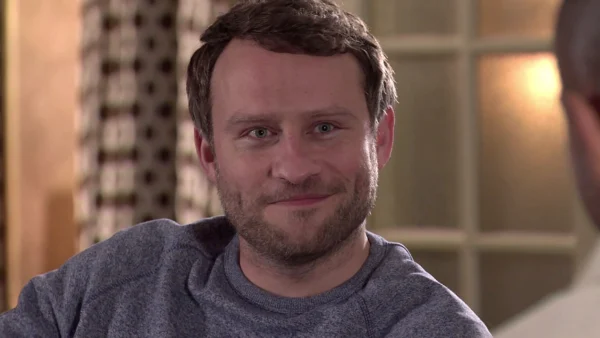 This bestselling series has been a hit with readers across the globe since the first novel, The Drifter, was published in 2016.
And if you love authors like Robert Crais, John Danford, and Lee Child, you'll adore these gripping novels. In fact, the character of Peter Ash is often compared to Lee Child's Jack Reacher, and as the author says, "Petrie's Peter Ash is the real deal."—Lee Child.
So, if you're ready for a new action thriller series that will keep you up reading all night, you will want to take advantage of the books below.
The Complete List of Peter Ash Books in Order
Below, I'll list all seven titles in the Peter Ash series, including the latest 2022 release, The Runaway. Plus, I'll include a short plot summary of each one to help you decide whether these books are right for you.
1. The Drifter (2016)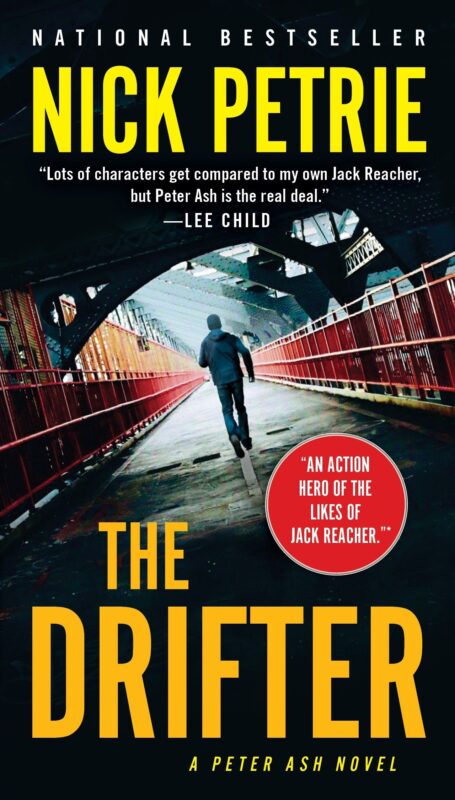 After almost a decade serving in Iraq and Afghanistan, Marine veteran Peter Ash roams the Pacific coast's mountainous wilderness, trying to shed the constant claustrophobic buzzing feeling he calls 'white static.'
And his post-traumatic stress is still haunting him when he receives the terrible news that his fellow Marine and dear friend has committed suicide.
So, he leaves his wild existence behind, re-entering civilization to support his friend's widow in her grief.
But while carrying out repairs on her broken-down porch, Peter makes a mysterious discovery; a suitcase guarded by a savage dog. And inside the suitcase, an even more dangerous surprise awaits; almost half a million dollars in cash and a bunch of plastic explosives.
Now, Peter must work out where the suitcase came from and what really happened to his friend in those final days before he took his own life.
2. Burning Bright (2017)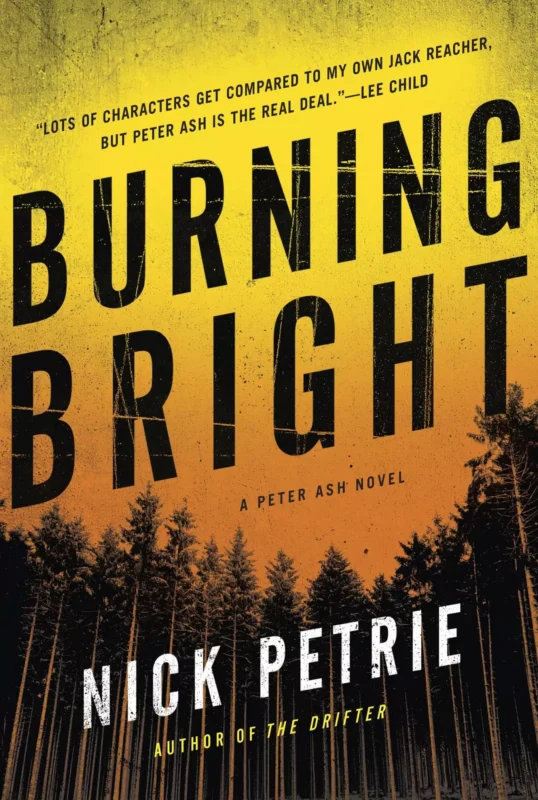 Peter Ash is back in the California wilderness, fruitlessly seeking relief from the crippling claustrophobia that still haunts him. But any peace he'd hoped to find is shattered when a grizzly bear steps into his path, and he's forced to flee into the branches of a redwood sapling.
But up there in the foliage, he discovers something unusual; a network of climbing ropes suspended throughout the dense surrounding canopy of trees. A hanging platform sits at the end of the ropes, and on it is a woman, terrified and alone.
The woman is June Cassidy, an investigative journalist turned fugitive on the run from a gang of murderous armed men. She doesn't know the men, but she suspects they're hunting something that belonged to her recently deceased mother.
So now, Peter must use his skills to help June figure out her stalker's motives and unravel a dark mystery that threatens both of their lives.
3. Light It Up (2018)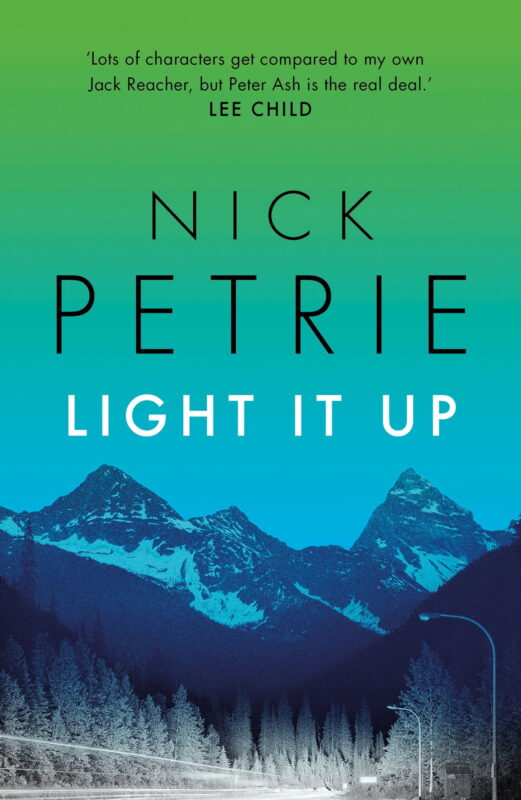 Peter Ash has left the shelter of the Oregon wilderness to help his good friend Henry, whose family is in danger.
Henry's daughter runs Heavy Metal Protection, a security company serving wealthy cannabis entrepreneurs, keeping their bounty safe from the sophisticated robbers who patrol the barren highways.
But now, Henry's son-in-law, along with a company vehicle and a large sum of client money, has vanished into thin air, leaving his family desperate for answers.
Fast forward a week, and Peter is traveling shotgun in a Heavy Metal Protection cargo truck, donning an armored vest, strapped up to the nines with heavy artillery, when hijackers attack their vehicle.
He narrowly escapes with his life, but when the hijackings continue, he begins to wonder if there's more to the attacker's motive than meets the eye. Could these modern-day highwaymen be risking their lives for something greater than the bounty onboard the trucks?
4. Tear It Down (2019)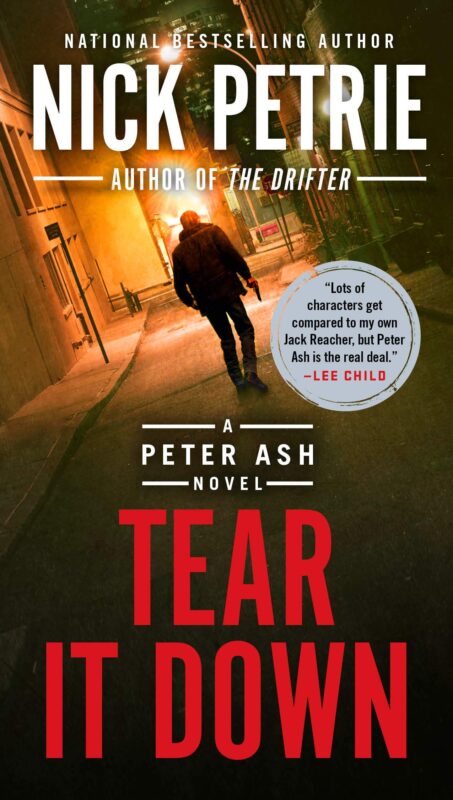 Peter Ash is still battling the demons of PTSD, but as long as he keeps moving and has a purpose, he can just about keep his head above the surface, at least for now.
So, when Wanda Wyatt, a photographer and war correspondent from Memphis, reaches out for help, he jumps at the chance to come to her aid.
Wanda has been receiving strange and sinister threats. But by the time he reaches her home, things have escalated; someone has plowed a dump truck straight into her living room. It's clear that an unknown enemy is trying to terrify her, but who and why?
Meanwhile, a young homeless man unwittingly embroiled in a jewelry heist finds himself in a desperate situation. Running from the cops with a bounty of luxury Rolexes, he steals a getaway vehicle at gunpoint. And the vehicle is Peter's precious 1968 Chevrolet, with Peter still inside.
But Peter takes a liking to the spunky, misguided young man and wants to help him. Yet it soon becomes clear that this drifter is in far worse trouble than he realized. So now, this hardened ex-Marine must use every ounce of his skills to protect the man, and Wanda, from otherwise certain death.
5. The Wild One (2020)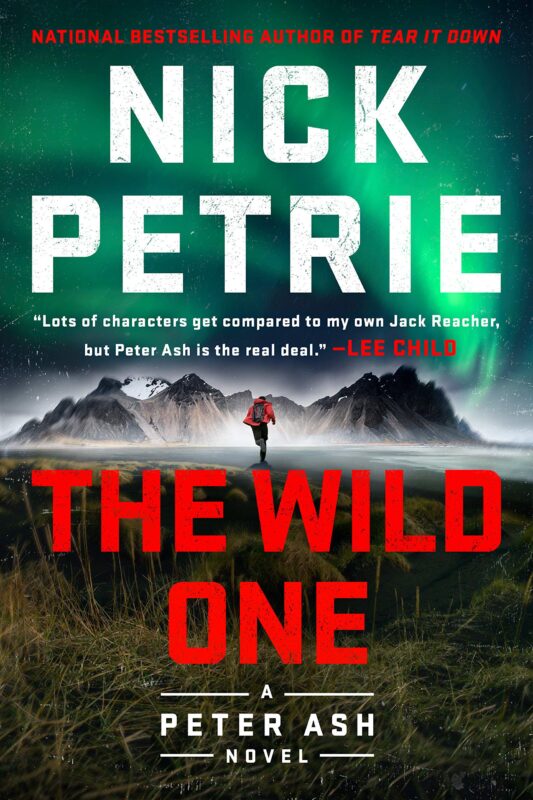 Peter's endless battle with claustrophobia still ranges on, and he knows he'll never board an airplane again. Confined spaces are hell on earth, and he'll do anything to avoid them.
But when a grieving grandmother reaches out to him for help, he's forced to put his fears aside. Her daughter has been murdered, and her ex-partner, the prime suspect, has kidnapped her grandson.
And so, Peter heads to Reykjavik, Iceland, to track him down. But when he arrives at the airport after a long and painful flight, he's met by a US Embassy official, who makes it clear that Peter should turn right back around and go home.
Even his government doesn't want him investigating the case, but that won't stop Peter from doing what he came here to do; save a missing child.
And so, he embarks on a dangerous quest to track down the boy's kidnapper and catch a killer before he strikes again.
6. The Breaker (2021)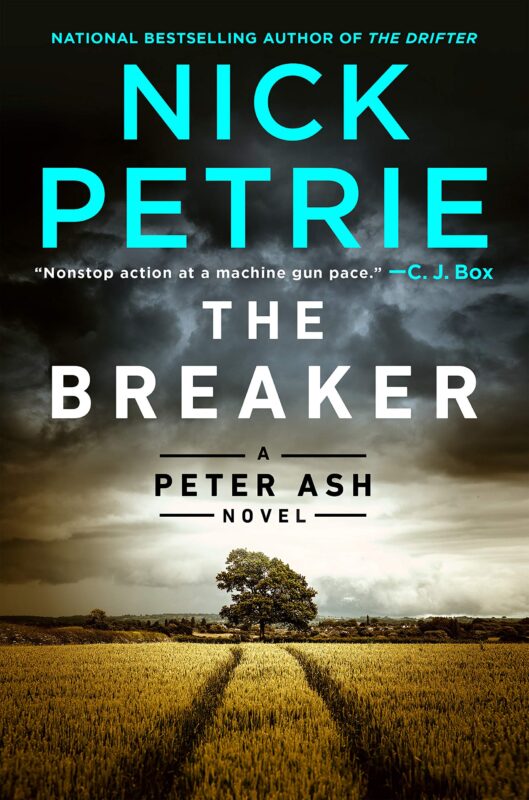 Now, Peter has not one but two governments gunning for him. And so, he's keeping a low profile in a sleepy corner of Milwaukee, avoiding anything that might get him into trouble.
But one day, he witnesses an armed man stroll into a crowded market with murder written all over his face. And despite his resolve to avoid drama, he knows innocent people will die if he doesn't act fast.
And so, he steps in, using his elite skills to prevent a cold-blooded murder. But amid the chaos, the would-be killer escapes, and the potential victim disappears into the dense crowd of shoppers.
In the aftermath, Peter ponders the mysterious events when a powerful entity from his past makes him an offer he can't refuse. If he can find out what happened in the market that day, his government record will be wiped clean forever.
It's a golden opportunity to finally escape the constant threat of prison and walk the streets without fear. But he'll have to fight like hell to earn his freedom.
7. The Runaway (2022)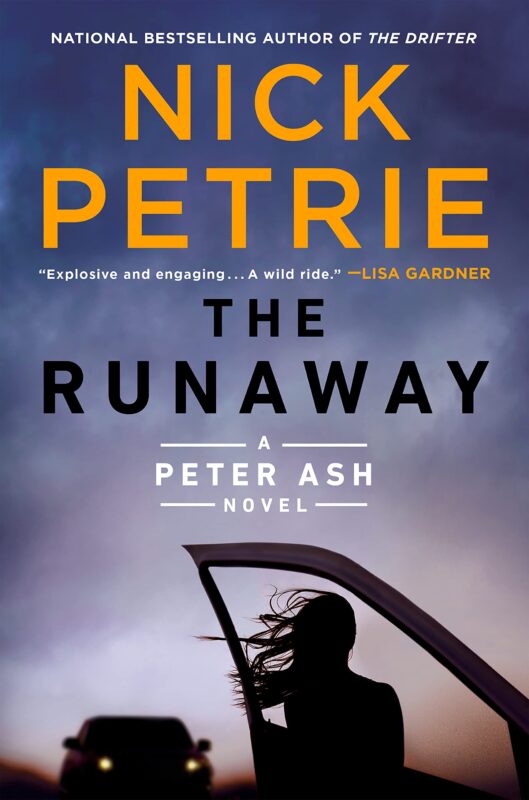 Peter Ash is driving in the wilderness of northern Nebraska when he sees a young woman standing alone next to her broken-down car on the side of an isolated gravel road.
The woman is heavily pregnant, and Peter immediately stops and offers her a ride. But this simple act of kindness soon lands him in a world of pain when he realizes the woman is being pursued by her murderous husband.
And this is no ordinary domestic drama; The woman knows something that she shouldn't, and now, her once-loving partner, a ruthless ex-cop, wants her dead.
So, Peter is forced to do everything in his power to save the woman. But this latest enemy could turn out to be his most formidable and dangerous yet.
Conclusion
Nick Petrie's gripping Peter Ash series is packed with thrills and chills, action and adventure, and once you get started, you won't be able to put these books down.
So, the Peter Ash books are perfect if you're looking for a brand-new series starring a tough-as-nails action hero with a heart of gold.
Have you read any of the titles listed above? If so, I'd love to hear your thoughts. Drop me a comment in the box below!