Elizabeth Peters, whose real name is Barbara Louise Mertz, was a bestselling mystery and suspense author whose gripping novels captured the hearts of millions of readers worldwide.
Her work has been admired and celebrated by critics across the globe, earning her numerous accolades during her lifetime, including the coveted Grand Master Anthony Award, the Grand Master Edgar Award, and the Agatha Award for Best Novel, to name a few.
And although she sadly passed away in 2013, her incredible legacy as a writer still lives on today.
The Complete List of Elizabeth Peters Books in Order
Barbara Louise Mertz published numerous fiction and non-fiction titles throughout her long career. Still, in this post, we'll focus on those she wrote under her famous pen name, Elizabeth Peters.
She chose this pseudonym as an amalgamation of her two children, Peter and Elizabeth. Under this name, she wrote her most popular titles of all.
So, if you're interested in exploring Barbara Mertz's books, the novels below are a great place to start.
Mertz wrote three bestselling series and several standalone novels under the pseudonym Elizabeth Peters, and below, I'll list them all in the order they were originally published.
The Jacqueline Kirby Books in Publication And Reading Order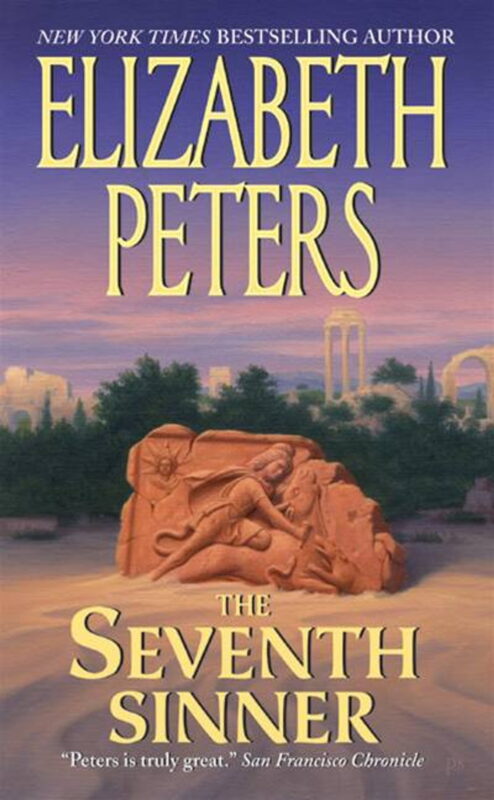 This four-part series follows middle-aged librarian Jaqueline Kirby, better known as 'Jake' by her friends.
At the start of the series, Jaqueline is an unwilling detective thrust into solving her first mystery on a study trip to Rome after a fellow student's body is discovered in the Temple of Mithra. But as the series progresses, she embraces her newfound role as an amateur sleuth and is pretty good at it.
Yet that's not the only career change in store for Jaqueline during this series; she also becomes a successful romance novelist. And by the fourth and final book, she's commissioned to pen the sequel to a famous prehistoric love story whose original author died in mysterious circumstances.
When the first book, The Seventh Sinner, was published in 1972, it was intended as a standalone title. And although Jaqueline takes a starring role, she isn't the obvious protagonist of the story.
But readers fell in love with this captivating and quirky character, so Elizabeth Peters delighted fans by expanding her novel into a complete four-part series with Jaqueline at the helm.
To get the most out of the Jaqueline Kirby books, it's best to read them in the order they were initially published, listed below.
The Vicky Bliss Books in Publication And Reading Order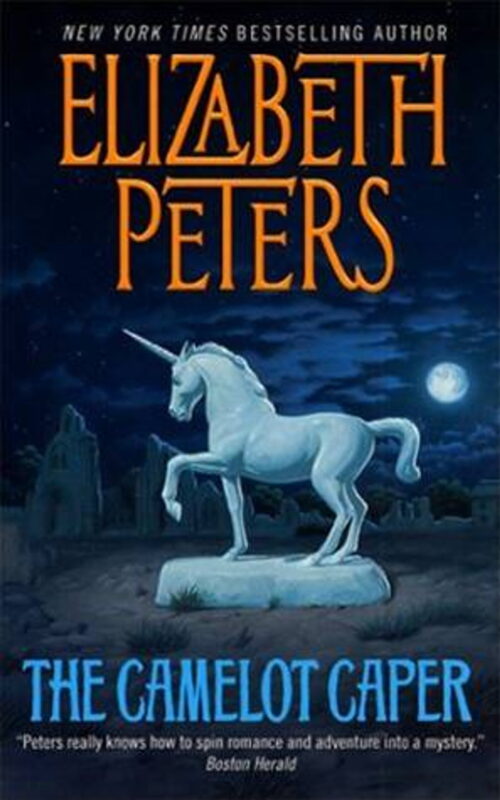 This popular six-part series centers around the adventures of Doctor Victoria Bliss, a beautiful blonde art history professor from the US who becomes embroiled in an unfamiliar world of danger, deception, and international crime.
Vicky specializes in medieval art, and at the start of the series, she heads to Germany to trace a lost sixteenth-century masterpiece rumored to be hidden in a medieval castle in the ancient town of Rothenburg.
Her subsequent adventures take her to various other fascinating locations across Europe and onto the deserts of Egypt, where she uses her expansive knowledge of art history to unravel the mysteries of the past.
But not everyone wants these mysteries exposed, and Vicky's attempts to uncover ancient truths lead her straight into the heart of danger.
The Vicky Bliss books are loosely connected to one of Elizabeth Peters' other popular series, the Amelia Peabody saga. A tomb that plays an important role in Peabody's adventures features heavily in book six, Night Train to Memphis.
And in the final installment of the Vicky Bliss series, The Laughter of Dead Kings, the author reveals that John Smythe, a master art thief, and Vicky's mysterious love interest, is a descendant of the Peabody-Emerson family.
There are six main novels in the Vicky Bliss series. Still, many readers also include the 1996 novella, The Camelot Caper, in the reading order, as the book introduces us to the enigmatic John Smythe and sets the scene for their adventures to come.
But whether you decide to read the prequel novella or not, to get the most out of this series, it's best to read the books in the order they were published, listed below.
The Amelia Peabody Books in Order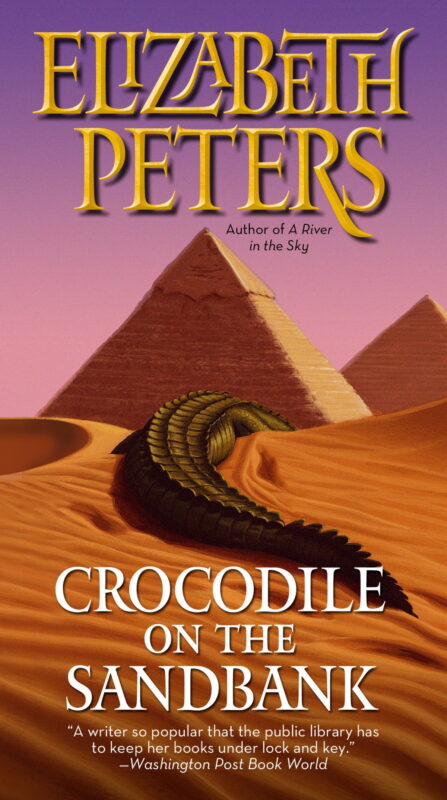 Author Barbara Mertz had a Ph.D. in Egyptology and incorporated much of her knowledge into her writings as Elizabeth Peters. But none more so than in this twenty-book series, the author's most famous work.
The series protagonist, Amelia Peabody, is an Egyptologist herself, yet living in the late nineteenth century, this scholarly woman was forced to stay at home and focus on the day-to-day upkeep of her family home.
But at the age of thirty-two, she inherits a vast sum of money from her father, and her life changes dramatically.
Finally, she can break free from society's constraints and follow her true calling, so she packs her bags and leaves her native land of England to travel the world.
Emilia embarks on a series of fascinating excavations across Egypt, uncovering ancient secrets and coming head-to-head with mysterious supernatural entities.
Thanks to its unique blend of real-world history and epic adventure, the series has captivated readers with a light-hearted, humorous twist. Plus, Emilia's headstrong and determined personality makes her a welcome break from the usual damsel-in-distress female roles in historical mystery novels set around this period.
Elizabeth Peters wrote and published the Amelia Peabody books in chronological order. The only exception is the 2003 novel Guardian of the Horizon, which fits into the timeline after book 10, The Ape Who Guards the Balance.
Below, I'll list the series in both publication and chronological reading order.
Amelia Peabody: Publication Order
Amelia Peabody: Chronological Order
Elizabeth Peters' Standalone Novels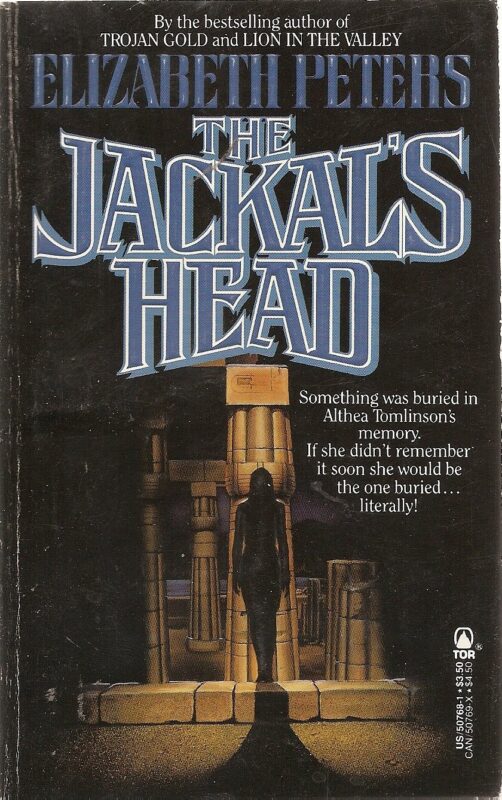 Alongside her three popular mystery series, Barbara Mertz also penned several standalone titles under her famous pseudonym, Elizabeth Peters.
Here they are in the order they were published:
Conclusion
Barbara Mertz wrote three page-turning mystery series and several standalone novels under her pen name, Elizabeth Peters. But the author also published several gothic and supernatural thrillers under her alternative pseudonym, Barbara Michaels.
So, you loved the Elizabeth Peters mysteries and want to explore more of this talented writer's work. In that case, I highly recommend you try the Barbara Michaels books, too.
Have you read any of the novels listed above? If so, I'd love to hear your thoughts. Drop me a comment in the box below!