Emily Giffin is the American author behind eleven heart-warming and emotionally charged bestselling novels.
And with over twelve million copies in circulation worldwide and an international army of loyal fans, there's no stopping this talented author.
Every one of her books has appeared on the New York Times Best Seller list, with a few claiming the #1 spot. And earlier this year, she published a brand new smash hit title, Meant to Be.
Emily Giffin's novels are packed with fascinating, flawed, and multidimensional characters who teach us how to become better versions of ourselves. So, if you're looking for a gripping new book to tug at your heartstrings, the novels below are well worth a read.
The Complete List of Emily Giffin's Books in Order
Emily Giffin has written one mini-series and several standalone titles, and in this post, I'll list them all and include a summary of each.
| Sr. No. | Title | Publication Date | Print Length | Publisher | Where to Buy |
| --- | --- | --- | --- | --- | --- |
| 1 | Something Borrowed | June 1, 2004 | 336 pages | St. Martin's Press | Amazon |
| 2 | Something Blue | June 1, 2005 | 352 pages | St. Martin's Press | Amazon |
| 3 | Baby Proof | June 13, 2006 | 352 pages | St. Martin's Press | Amazon |
| 4 | Love the One You're With | May 13, 2008 | 355 pages | Ulverscroft Large Print Books Ltd | Amazon |
| 5 | Heart of the Matter | May 11, 2010 | 384 pages | St. Martin's Press | Amazon |
| 6 | Where We Belong | July 24, 2012 | 384 pages | St. Martin's Press | Amazon |
| 7 | The One & Only | March 24, 2015 | 464 pages | Ballantine Books | Amazon |
| 8 | First Comes Love | April 4, 2017 | 432 pages | Ballantine Books | Amazon |
| 9 | All We Ever Wanted | June 26, 2018 | 352 pages | Ballantine Books | Amazon |
| 10 | The Lies That Bind | May 25, 2021 | 368 pages | Ballantine Books | Amazon |
The Darcy & Rachel Books
This duo of novels tells the story of a friendship tested to its limits as two women ride the waves of love, betrayal, and redemption.
1. Something Borrowed (2004)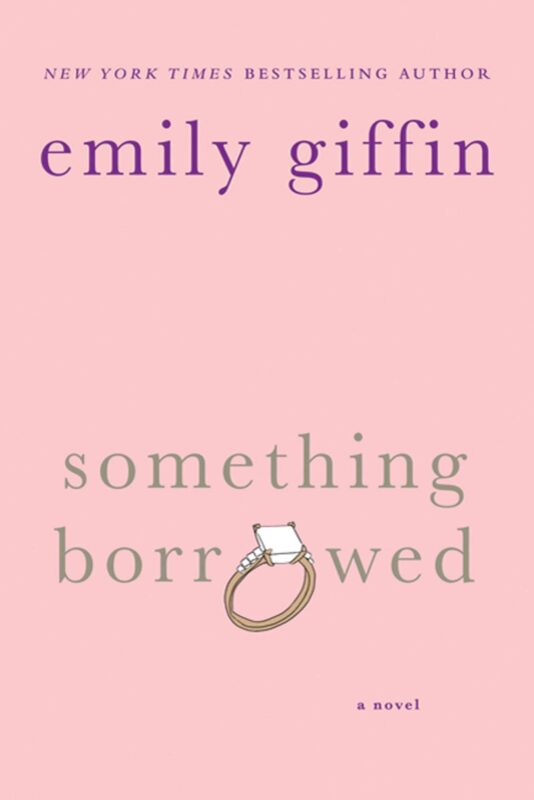 Rachel is a successful attorney in Manhattan who has clawed her way to the top of the career ladder by doing what she does best; playing by the rules.
But she's lived in her best friend Darcy's shadow for years. Darcy always gets what she wants and effortlessly outshines Rachel, who feels more like her sidekick than her equal.
Yet now, as Darcy plans her upcoming wedding to her handsome fiancé, Rachel is silently tearing herself into pieces.
She's been fighting her feelings for so long, but even rule-following Rachel can't keep them to herself any longer. And so, when she finally crumbles and confesses her love to Darcy's groom-to-be, she's both thrilled and terrified to learn that he feels the same for her.
So, as the big day draws ever closer, Rachel is forced to make the hardest decision of her life so far. Will she follow her conscience and do the right thing? Or will she follow her heart and chase her dreams of finding true love?
2. Something Blue (2005)
Darcy thought she had it made, but her charmed and glamorous life was shattered into smithereens when her best friend Rachel stole her fiancé away.
Now, for the first time, she's alone; to make matters worse, she's just discovered she's pregnant.
She quickly reverts to her tried and tested methods of getting precisely what she wants, no matter who she hurts.
But her attempts at finding a rich and handsome English gentleman could be better. So, with nothing left to lose, she heads to London to stay with her old friend Ethan.
Suddenly, she's faced with the realization that true happiness can never be found through money, sex, and power. And so, she embarks on a difficult journey of self-discovery to finally find the peace she craves.
Standalone Novels
Emily Giffin has written nine standalone novels to date. Here they are in the order they were published.
1. Baby Proof (2006)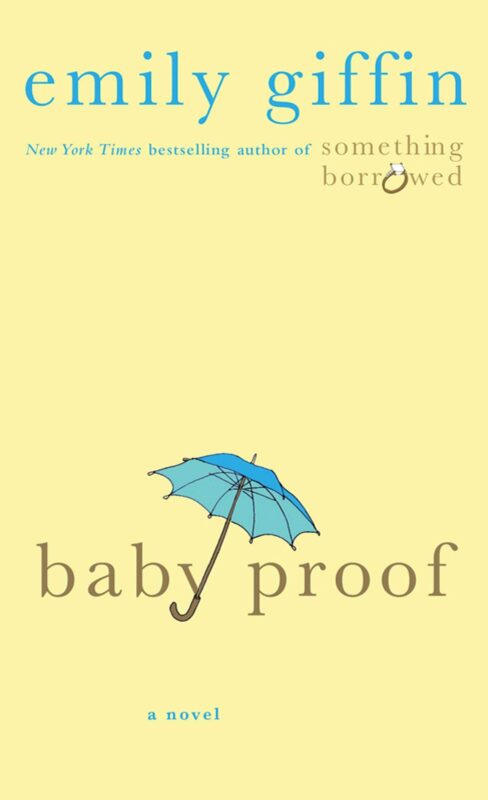 Claudia and Ben have always been on the same page about what they want from life, and neither of them wants children.
This arrangement suits them just fine; they have all the freedom, adventure, and independence they crave, without the pitter-patter of tiny feet to hold them back.
But when Ben's best friend announces that he and his wife are expecting a baby, Ben isn't so sure about his resolve. He can't help but imagine what it might be like to become a father, and his mind slowly begins to change.
Yet meanwhile, Claudia is the same freedom-loving, the non-maternal woman she's always been. So what will become of this otherwise perfect couple, who suddenly want very different things?
2. Love the One You're With (2008)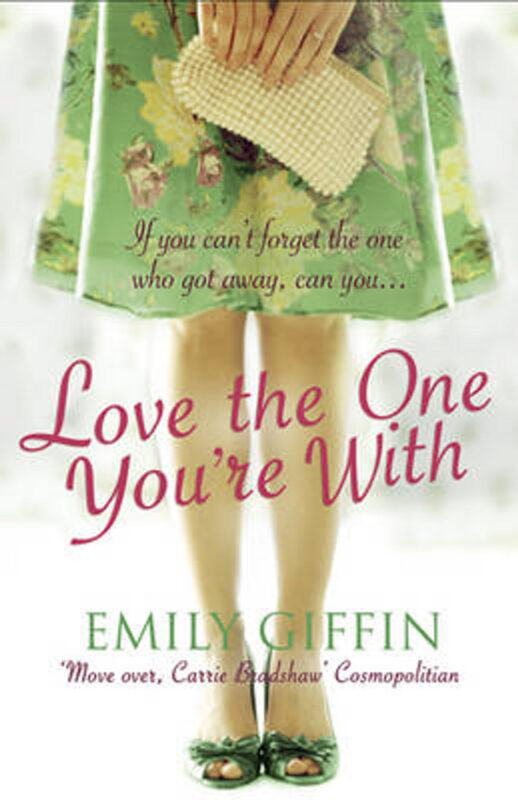 Ellen and Andy have been married for a year, and what a year it's been. They're blissfully in love and deeply devoted, and they can't imagine their lives without each other.
But one day, Ellen bumps into her ex, Leo, the man she once adored before he left her heartbroken and alone. In the years that have passed, she never found the closure she needed, and Leo left a hole in her heart that she'd finally begun to fill with Andy.
But seeing Leo again after all this time reignites a passion inside Ellen that she thought she'd lost. Suddenly, she's no longer sure what the future holds.
3. Heart of the Matter (2010)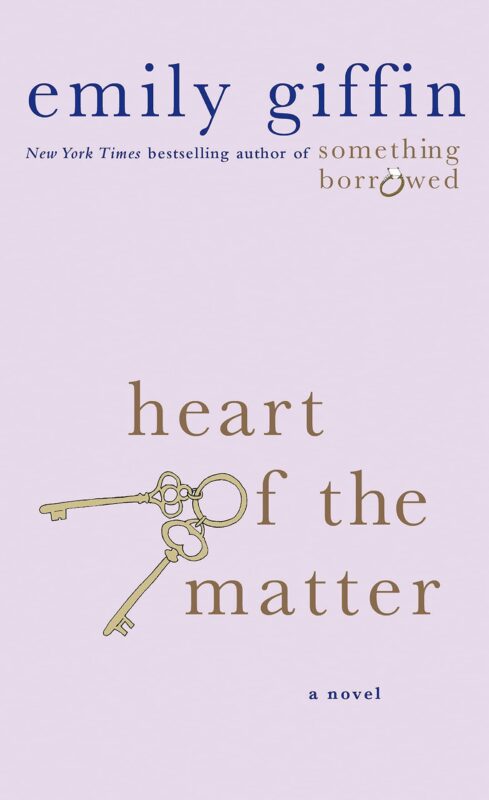 Tessa Russo has a seemingly perfect life, with two beautiful children and a doting husband, a renowned pediatric surgeon. His income allows her to stay home and focus on raising her family, a blessing that Valerie Anderson could only dream of.
Valerie lives in the same Boston suburb as Tessa, but her life couldn't be more different. As a hardworking attorney and single mother to a six-year-old boy, she works daily to provide for her son, whose no-good father abandoned them years ago.
But these two very different women have one thing in common: they would do anything for their children. And one night, in a tragic twist of fate, their lives become intertwined in unimaginable ways.
4. Where We Belong (2012)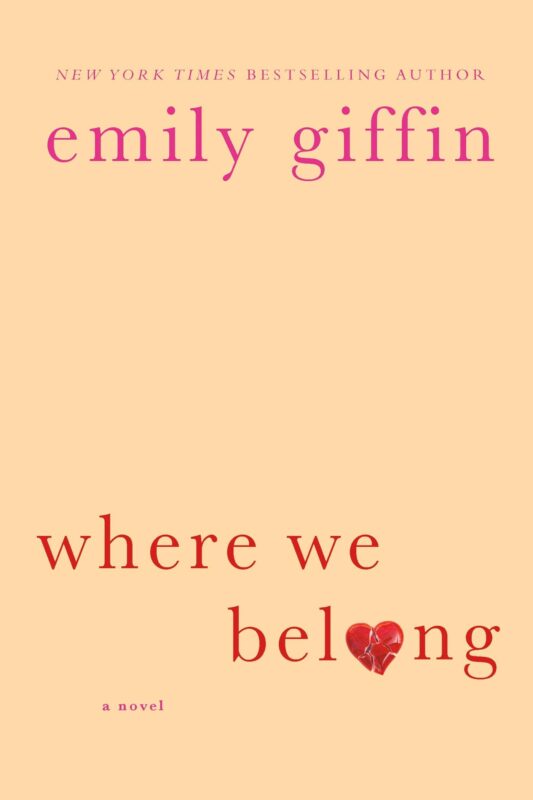 Marian is living her dream; she's a successful TV producer by day, and each night, she returns home to her loving partner in their beautiful Manhattan apartment.
But recently, she can feel her biological clock beginning to tick, getting louder and louder by the day. She desperately wants a baby, but she's also hiding a secret.
And one day, that secret arrives at her front door.
Kirby was adopted at birth, and now that she's eighteen, she's decided to trace her birth mother. And now, Marian's picture-perfect life is suddenly more complicated than ever before.
5. The One & Only (2014)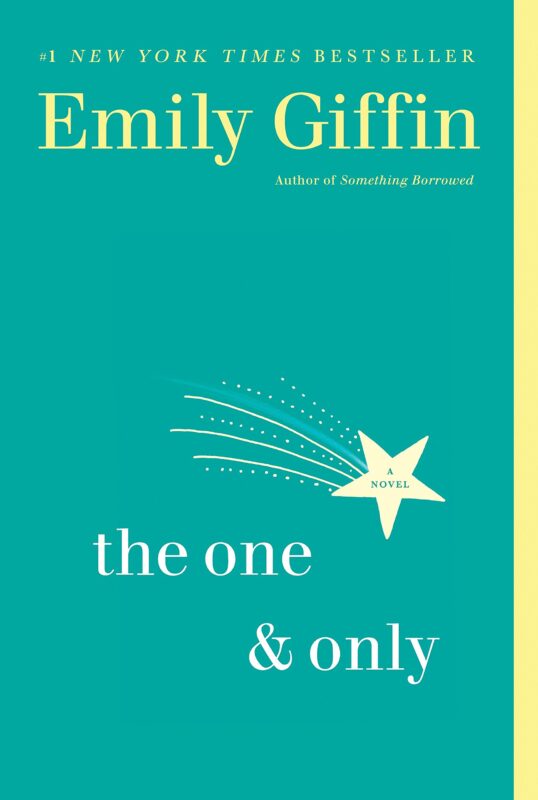 Shea Rigsby is pretty content in her hometown of Walker, Texas. She has a great job and a nice boyfriend, so when she occasionally gets that sneaking feeling that life is passing her by, she quickly pushes it to the side.
But the life she thought she knew changes forever when her best friend Lucy's mother dies. Suddenly, Lucy's father, Walker's charming and charismatic Coach Carr, is a grieving widower.
Shea has always adored Coach Carr; he's been a hero to her since she was a little girl. But as she supports him in the wake of his wife's death, the pair become closer than ever before, and their relationship changes.
But can Shea be honest about her feelings when telling the truth could mean losing everything she holds dear?
6. First Comes Love (2016)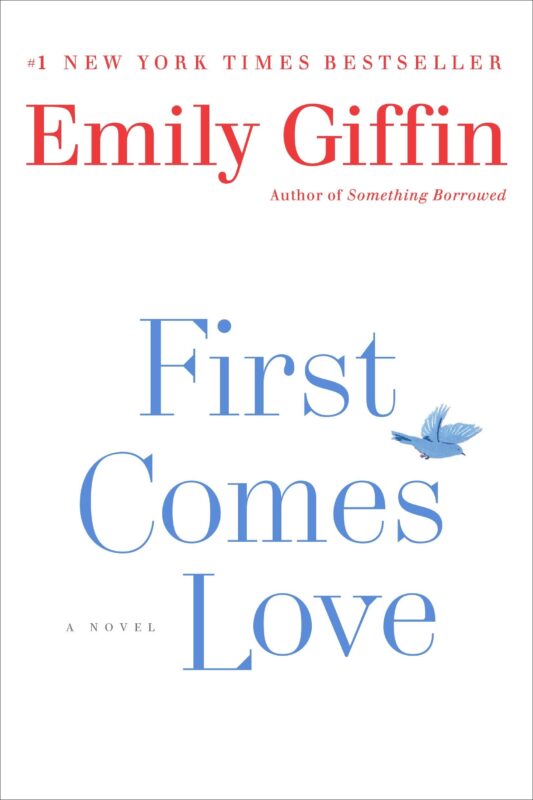 Fifteen years ago, Josie and Meredith were plunged into grief after the tragic death of their older brother. And in the years that have passed, the pair have grown further apart than ever before.
Now, they live very different lives. The quiet and hardworking Meredith married a steady, wholesome guy, and they quickly settled into marital bliss before having their perfect little girl. But recently, she can't help but wonder if the man she chose to spend the rest of her life with is the right man for her.
Meanwhile, her impulsive and reckless sister, Josie, is still living a single life, unable to settle down. And now, she desperately wants a baby, and she's convinced she can do it alone.
But as the anniversary of their brother's death draws closer, these two very different women are about to reunite and discover that the bonds of sisterhood are stronger than either of them imagined.
7. All We Ever Wanted (2018)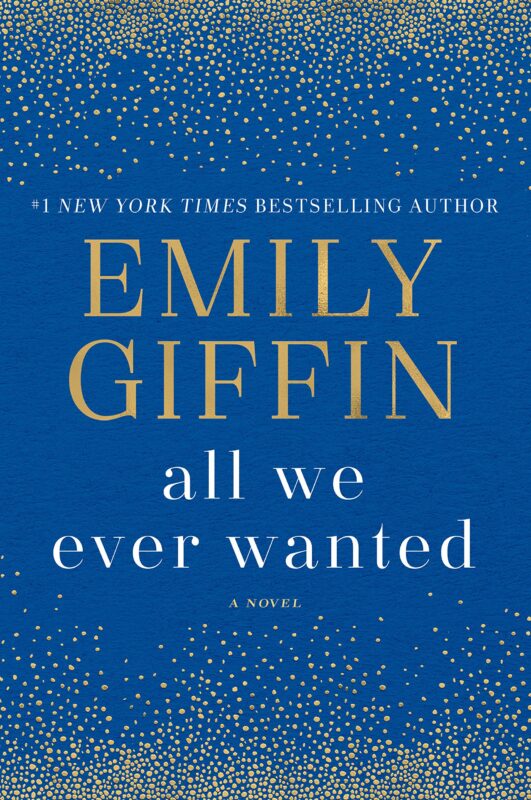 Nina Browning has the picture-perfect life at the epicenter of Nashville's elite. Her husband is a wealthy tech entrepreneur, and her handsome, intelligent teenage son is about to head off to study at Princeton.
But deep down, Nina often wonders if she lost a little piece of her true self on her road to success.
Meanwhile, Tom Volpe is a single dad struggling to support his free-spirited, headstrong teenage daughter, Lyla. For years, he's worked multiple jobs to make ends meet, but finally, their small family of two has received some good news; Lyla has earned a scholarship to Nashville's most prestigious school, Windsor Academy.
Hanging out with so many rich and privileged kids initially feels strange, but Lyla soon begins to make friends. But one night at a party, a drunken, reckless moment changes everything, and suddenly, she's the talk of the town.
8. The Lies That Bind (2020)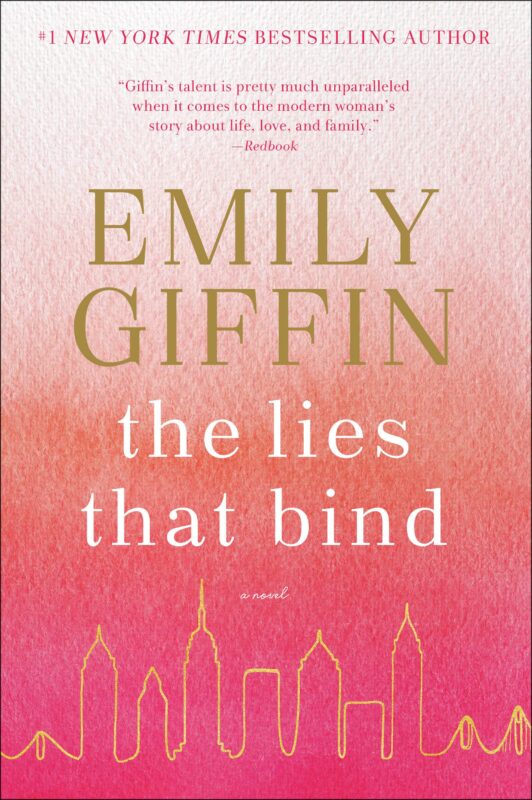 It's the spring of 2001, and Cecily Garder sits alone in a bar in New York's East Village, questioning her life choices.
She's beginning to wonder why she ever left her hometown in the Midwest. Worse, she's already regretting breaking up with her long-term devoted boyfriend.
But as she reaches for the phone to call him up, a voice beside her at the bar stops her in her tracks.
"Don't do it—you'll regret it."
The voice belongs to Grant, a handsome and charming guy who buys her a shot of tequila. And over the next few hours, they drink, talk, and connect.
And despite her better judgment, Grant and Cecily form an unlikely bond in the days and weeks that follow, and they fall in love.
But on the morning of September 11th, Grant disappears. And as Cecily frantically begins to search for him, she discovers he's been hiding a secret. Someone else is looking for Grant too, and now, she faces the horrifying realization that this knight in shining armor isn't all he seems.
9. Meant to Be (2022)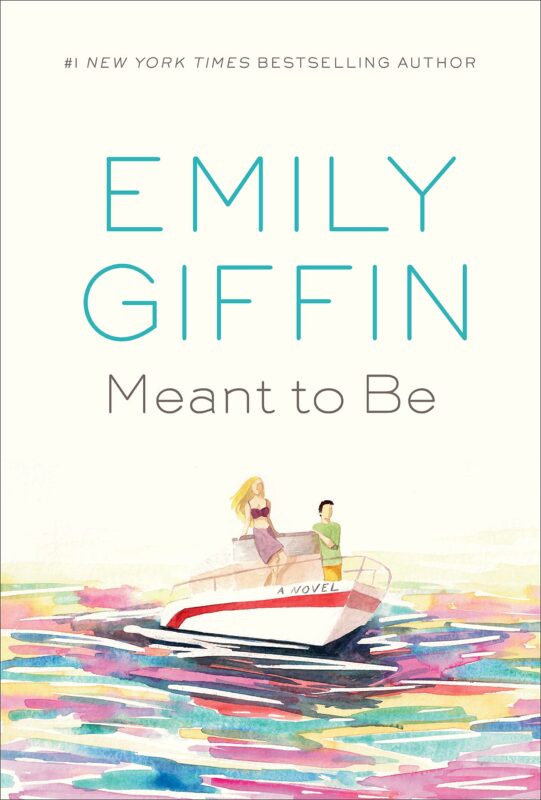 The Kingsleys are among the most wealthy and prestigious families in America. But when Joseph S. Kingsley, Jr. was tragically killed in 1967, it fell to his son, Joe III, to continue his monolithic legacy.
Yet Joe isn't like his father; he's a free spirit, who values his independence, and keeping up appearances for the sake of his family's impeccable reputation is becoming too much to bear.
Meanwhile, Cate Cooper is from a very different world, without the pressures and expectations that fame and fortune bring.
But she's all alone, fending for herself. So, when a talent agent spots her at sixteen, she dives headfirst into a modelling career, hoping it will be her ticket out of poverty.
Now, thrust into the spotlight and surrounded by the rich and famous, Cate feels like a fish out of water. Joe III feels the same way, but for very different reasons. And so, when Cate and Joe unexpectedly meet, their connection is instant.
But as the world's eyes are on them, can a small-town girl with an impoverished past find happiness with one of the most privileged young men in America?
Conclusion
Emily Giffin's powerful tales of love, loss, heartbreak, and friendship have captivated readers for almost two decades, and with any luck, she has plenty more breathtaking novels yet to come.
Have you read any of Giffin's work? If so, I'd love to hear your thoughts. Drop me a comment in the box below!