Robert Crais is an internationally renowned detective fiction author whose bestselling books have been published in more than 60 countries around the globe.
Since his career began in 1987, he's earned himself an army of dedicated fans and collected numerous accolades and awards, including the coveted Grand Master by the Mystery Writers of America.
Robert Crais's Books
If you're interested in exploring Robert Crais's work, then you've come to the right place.
In this post, I'll give you a full list of every book this celebrated author has ever published, from his bestselling Elvis Cole and Joe Pike series to his standalone novels and short stories.
But before we begin, let's find out a little more about Robert Crais's life and his career so far.
Who is Robert Crais?
Born in Independence, Louisiana, in 1953, Robert Crais was adopted into a family of police officers.
He always loved reading as a child, but it wasn't until he turned fifteen and got his hands on a copy of Raymond Chandler's 'The Little Sister,' that he realized he wanted to become a writer.
But Crais didn't jump straight into the world of literature. Instead, in 1976, he left his hometown in Louisiana and headed to Hollywood, where he began a career as a television screenwriter.
He worked on a variety of top shows during his time in the industry, including Miami Vice, Hill Street Blues, and Cagney & Lacey.
But while he enjoyed great success in Hollywood, deep down, it was novels that really made this writer tick. And so, eventually, he left his comfortable TV career behind, and in 1987, he published his debut title, 'The Monkey's Raincoat.'
The book found immediate chart success, securing him an Anthony Award for Best Paperback Original, as well as the Mystery Readers International Macavity Award for Best First Novel.
Even to this day, that debut novel is one of his most celebrated works, earning a place in the Independent Mystery Booksellers Association's list of 100 Favorite Mysteries of the Century.
Crais originally wrote 'The Monkey's Raincoat' as a standalone, but its phenomenal success led to a follow-up, and his famous Elvis Cole and Joe Pike series was born.
Fast forward to 2022, more than thirty-five years after his smash-hit debut, and Robert Crais is still churning out bestselling crime thrillers for readers around the globe.
He writes most of his novels from his home in the Santa Monica Mountains, where he lives with his wife and three cats.
The Complete List of Robert Crais Books in Order
Robert Crais is most famous for his Elvis Cole and Joe Pike detective thriller series, but he's also written several standalone novels and short stories, too.
In this post, I'll give you a full list of every book that Robert Crais has published over his long and fruitful career as an author, starting with the 1987 debut novel that kick-started it all.
The Elvis Cole and Joe Pike Series
This long-running crime saga stars a pair of fictional private detectives working in the dark and seedy underbelly of Hollywood.
Elvis Cole is a Vietnam vet who left the military to pursue his dream of becoming a criminal investigator.
Prone to cracking jokes and fooling around, he's a somewhat unorthodox private eye, but with his quick wit, keen martial arts skills, and trusty Dan Wesson .38, he knows exactly what it takes to crack a case.
Cole's partner is a former Marine named Joe Pike, who has worked alongside him for more than 13 years.
Pike is the polar opposite of Cole, a strong, silent enigma of a man who prefers to keep his cards close to his chest. His arrow tattoos serve as a constant reminder of his time in combat, and his dark sunglasses hide his icy, humorless stare.
Robert Crais describes Pike as a Clint Eastwood type of figure, "a walking can of whup-ass" and "your worst nightmare if he paints you with his rattlesnake gaze."
Together, these two unlikely heroes take on Hollywood's most disturbing cases and come head to head with some of the most notorious criminals in California.
Since its 1987 debut, the series has become one of the most beloved crime thrillers of all time, winning numerous awards and enthralling readers from all four corners of the globe.
Also Read: The Complete List of Stephen King Books in Order
In What Order Should I Read the Elvis Cole and Joe Pike Series?
Readers are divided on the best way to approach the series.
Many purists insist the publication order is the only way to go, while others, including the author himself, disagree.
"When a new reader asks me which book they should start with, or whether or not they should begin at the beginning with THE MONKEY'S RAINCOAT, I always suggest they begin with L. A. REQUIEM or even one of the standalone like DEMOLITION ANGEL or THE TWO MINUTE RULE.
It isn't that I feel the earlier books aren't as 'good' as my more recent efforts—I am intensely proud of those early novels—but my newer books are richer, broader in scope, and way more complex in their structure, so I believe them to be more representative of the work I am doing today."… Robert Crais.
But even though Crais insists that reading in publication order isn't necessary, there are certainly some advantages to starting with book one.
Throughout the series, both Cole and Pike's characters change and develop, and so by starting at the beginning, you can witness their transformations for yourself.
So, if you plan on reading the entire series, I'd still recommend following the publication order listed below.
That being said, if you're just dipping your toes in the water, then there's no harm in starting with one of the later titles, or even one of Crais's standalone novels, as he suggests.
The Elvis Cole and Joe Pike Series in Publication Order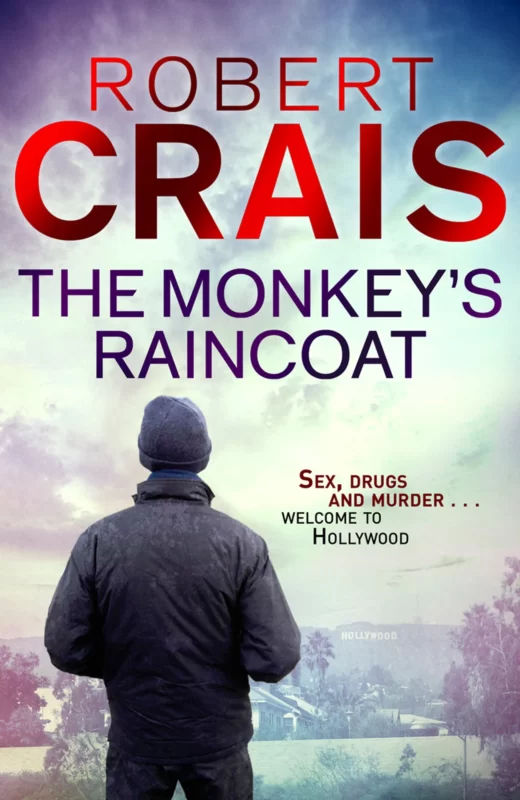 Elvis Cole and Joe Pike: A Mysterious Profile (2022)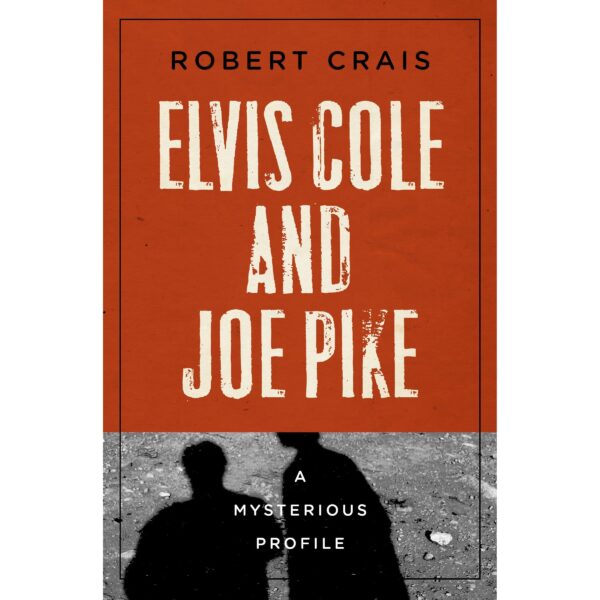 If you're already a fan of Elvis Cole and Joe Pike, then you won't want to miss Robert Crais's recent contribution to the 'Mysterious Profiles' series.
This short read takes a fresh look at the author's two most beloved characters, delving deeper into their backstories and exploring the challenges they've faced over their years together.
Standalone Novels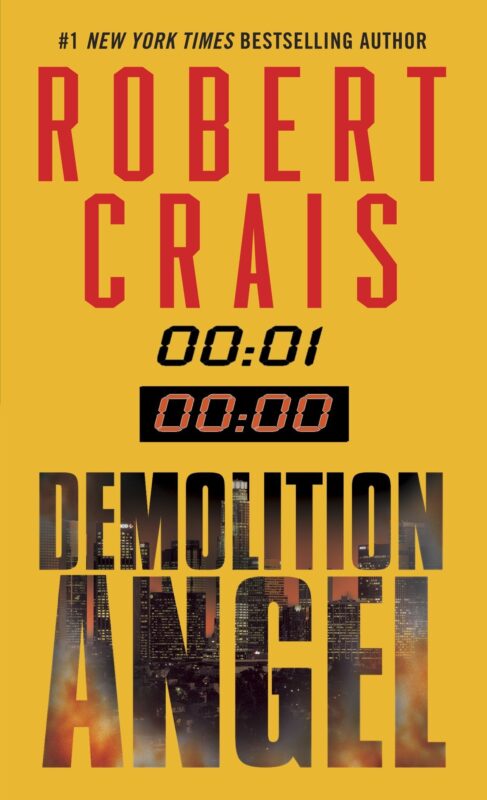 Along with his bestselling detective series, Robert Crais has also published several standalone titles.
The first, Demolition Angel, features a familiar face from the Elvis Cole and Joe Pike series; the unforgettable LAPD bomb technician, Carol Starkey.
All four titles below become international bestsellers, proving that Robert Crais's talents extend way beyond the realms of his two iconic characters.
Short Stories
Before Robert Crais became a bestselling novelist, he penned numerous short stories.
The 1977 story, 'With Crooked Hands,' was the author's first-ever professional sale, which he wrote during the early days of his screenwriting career.
In the years that followed, he published several further short works, including the titles listed below.
With Crooked Hands (1977)
The Dust of Evening (1977)
Weigh Station (1982)
The Man Who Knew Dick Bong (1988)
Conclusion
Robert Crais's gripping detective fiction has been keeping readers on the edge of their seats since 1987.
There's plenty to explore from this talented author, and hopefully, this post has helped you decide where to begin on your reading journey.
If you're a fan of Crais's work and you're looking for some new titles to add to your TBR list, then I've got a couple of great suggestions for you.
Lee Child's epic Jack Reacher books feature all the gripping elements of danger, mystery, and suspense as the Elvis Cole and Joe Pike Series; plus, this famous protagonist shares a lot in common with Robert Crais's two popular characters.
Similarly, you might also enjoy Daniel Silva's bestselling spy thriller novels that follow art restorer turned Israeli intelligence agent Gabriel Allon.
You can find more information and book lists for Lee Child, Daniel Silva, and a whole host of similar authors by browsing the Hooked to Books blog.
And in the meantime, if you're a fan of Robert Crais's work, I'd love to hear about your favorite books. Drop me a comment in the box below!