Diana Gabaldon's popular Outlander series is famously difficult to pin down; the author takes inspiration from multiple genres, including historical fiction, fantasy, romance, and even science fiction.
Here's a great quote from Galbadron's first editor, Jackie Cantor, which sums it up perfectly;
"These books have to be word-of-mouth books because they're too weird to describe to anybody."
But weird is good, and this epic series has been a hit with fans since the first novel was published in 1991. The author has been working on the Outlander books ever since, and in November last year, she treated her avid readership to a brand new, ninth installment, Go Tell the Bees That I Am Gone.
These gripping stories center around a nurse named Claire Randall, who leaves her 20th-century life behind to travel back in time to 18th-century Scotland.
List of Outlander Book Series
There are nine primary Outlander novels so far, with one more planned for release before the series is complete.
The books form one long epic tale, with each novel acting as a chapter within it. So, it's best to work your way through them in the same order they were published.
Here's a full list of all nine major novels in the series to date.
#1. Outlander: Outlander Book 1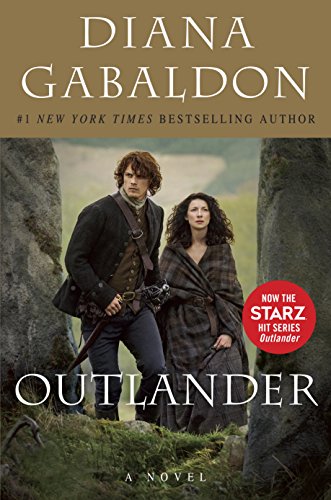 The saga begins in 1946 when nurse Claire Randall and her husband Frank embark on a trip to the Scottish Highlands to rekindle their relationship.
But while visiting one of the many ancient stone circles dotted across the landscape, Claire inadvertently walks into another realm and travels two hundred years into the past.
#2. Dragonfly In Amber: Outlander Book 2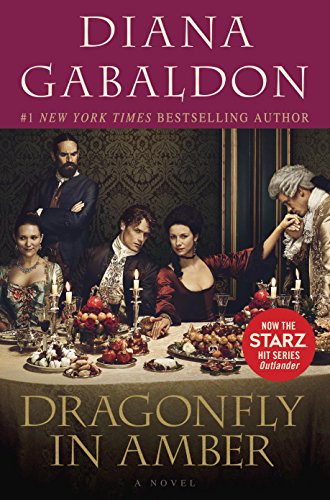 It's been twenty years since Claire first stepped through the stone circle and into the past. And now, with her grown-up daughter Brianna by her side, she's ready to return to that mysterious place.
But Brianna is in for a shock as she discovers some long-buried family secrets that have transcended through time, from the ancient world to the present day.
#3. Voyager: Outlander Book 3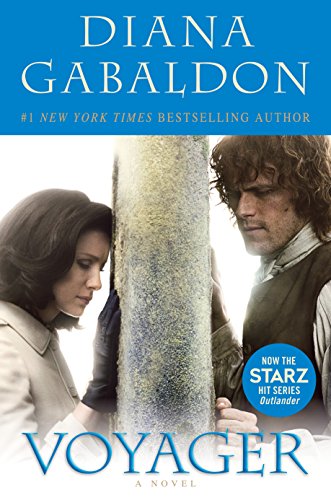 Claire and Brianna set out on a perilous journey through history to find James Fraser, the man Claire once loved. She last saw him lying wounded on an 18th-century battlefield, but soon after, she was forced to leave him and return to her own time in order to bear his child.
#4. Drums Of Autumn: Outlander Book 4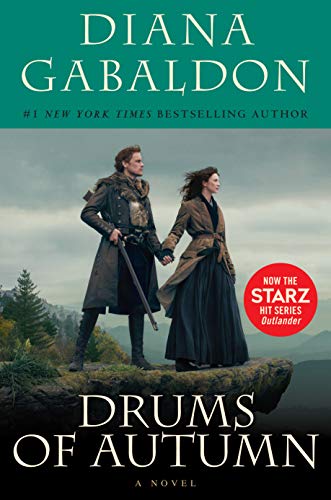 Brianna discovers a secret that propels her back to the mysterious stone circle and into an uncharted world of ancient history once again.
She is searching for her mother and the father she has never met, but her journey leads her to an encounter that could lock her into this primal world forever.
#5. The Fiery Cross: Outlander Book 5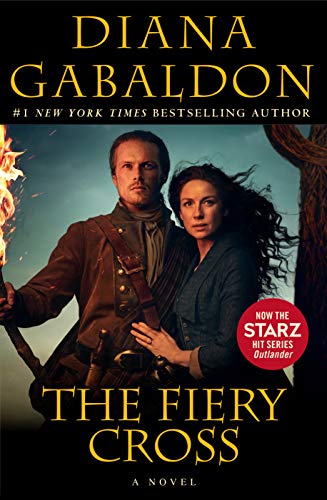 It's 1771, and after being exiled from the heartlands of Scotland, Jamie Fraser and his wife Claire find themselves standing in the midst of the New World.
Here in America, they finally have land to call their own, but the battles they hoped to leave behind have followed them across the ocean, and they're caught up in bloodshed once again.
Yet Claire is born from another time, and she knows how the story will play out.
Also Read: 14 Must Read Books for Every Book Lover
#6. A Breath of Snow And Ashes: Outlander Book 6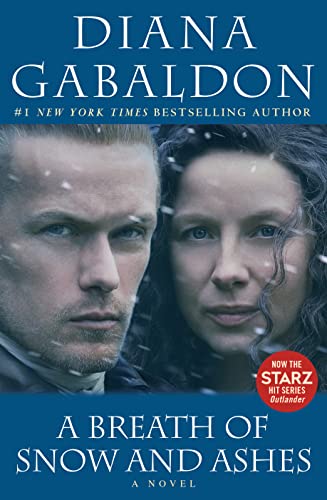 Jamie has received strict orders from the governor of North Carolina to preserve the colony for the British Crown at all costs.
But his time-traveling wife and daughter know exactly what will come to pass; in just three short years, America will claim its independence, and those loyal to the King will be doomed.
#7. An Echo in the Bone: Outlander Book 7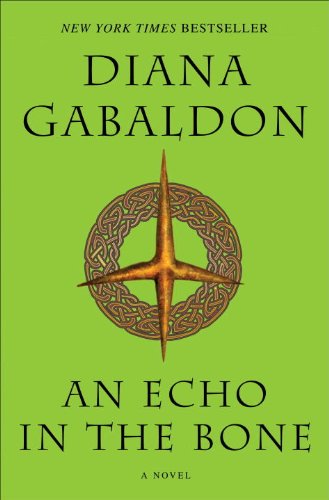 It's now 1777, and even after everything they've been through, Claire and Jamie's love has remained strong and true. But now, their bond is put to the test like never before, as they're forced to choose a side on the battlefield for the future of America.
Claire knows who the victors will be, but bloodlines run deep, and family loyalty threatens to tear them apart for good.
#8. Written in My Own Heart's Blood: Outlander Book 8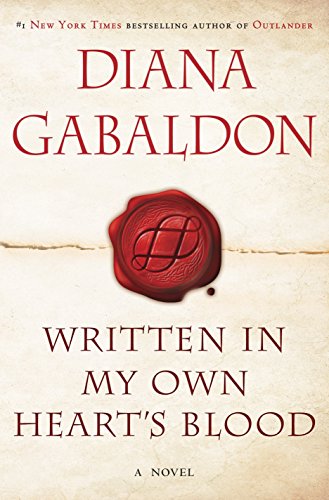 A year has passed, and in the New World, the British are beginning to retreat, and Washington's men are closing in.
Meanwhile, Jamie and Claire are fighting their own war. He's returned from the dead, only to find his wife has remarried, and her husband is his best friend, Lord John Grey.
And that's not the only battle Claire has to face. Back in the 20th century, her daughter Brianna must protect her son from a dangerous criminal while her husband embarks on his own journey into the past.
Read More: Top 9 Best E-Readers of 2022 – Buyer's Guide and Reviews
#9. Go Tell the Bees That I am Gone: Outlander Book 9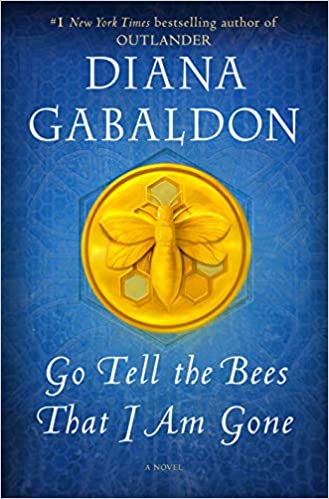 They feared this day would never come, but Jamie and Claire have finally been reunited with their beloved Brianna, her husband Roger, and their grandchildren.
But war is raging all around, and even in the seemingly forgotten backcountry of North Carolina, the danger is beginning to creep in.
Jamie and Claire have already been ripped from each other's arms once before, in the Jacobite Rising of 1745. And now, in 1779, it seems that the American Revolution may claim their love for each other once more.
Outlander Secondary Works
There's more to Outlander than just the nine major novels above. Author Diana Gabaldon has penned several short stories and novellas which complement the series, as well as some full-length spin-off novels, too.
While most feature the protagonists of the main novels, Claire and Jamie Fraser, many of these stories focus on the adventures of Lord John Grey, Jamie's best friend who swept in to take Claire for his own after the world thought Jamie was dead.
You can read these short works as standalones, or, if you prefer, you can skip ahead to the reading list further down the page, which combines these tales with all the major Outlander novels in chronological order.
This novella, set in 1740's France, follows a 19-year-old James Fraser as he and his friend sign up to become mercenaries.
Set in London, Paris, and Amsterdam during the mid-1740s, this novella introduces us to Lord John's older brother, Hal.
3. Lord John and the Hellfire Club
This short story, set in 1756 London, is taken from a collection of works called the Hand of Devils.
4. Lord John and the Succubus
Lord John heads to Germany in this unsettling novella, set in 1757.
5. Lord John and the Haunted Soldier
It's 1758, and Lord John finds himself in a London courtroom after the explosion of a cannon.
Set in 1759, Lord John attends an electric-eel party and shocks himself into the heart of the Battle of Quebec.
Lord John heads to Jamaica in this short novella, set in 1761.
A year later, still in the Caribbean, his Lordship travels to Havana, Cuba, to save his mother from the crossfire of a British Navy siege.
This short story transports the reader into the early 1940s to discover what really happened to Roger's parents.
This novella, set in 1778 Paris, follows the adventures of some of the lesser-known characters from the Outlander series.
The Lord John novellas above also form part of a larger Lord John spin-off series, which includes the full-length novels 'Lord John and the Private Matter,' 'Lord John and the Brotherhood of the Blade,' and 'The Scottish Prisoner.'
Reading Order of the Primary Novels, Shorter Works, and Spin-Offs
There are several options when it comes to reading Outlander.
You can begin by working your way through the nine primary novels in publication order before moving on to the smaller short stories, novellas, and spin-offs.
Or, you can follow the author's recommended reading order below, which slots the short stories, novellas, and full-length Lord John novels into chronological order alongside the main series.
Lord John and the Hellfire Club (short story)
Lord John and the Succubus (novella)
Lord John and the Haunted Soldier (novella)
Conclusion
Diana Gabaldon's Outlander series blends history, romance, fantasy, and more to take us on an unforgettable journey through time, and the author isn't done with her epic saga just yet. She's promised fans one more major novel to complete the series. After that, we'll finally have to say goodbye to Jamie, Claire, and the rest of the Outlander cast for good.
If you love Diana Gabaldon's blend of romance and history, check out our list of the most stunning historical romance novels of all time. And if you prefer a little fantasy alongside your love stories, here are nine incredible fantasy romance books to make you swoon.