If you're a sucker for romance but prefer your love stories to be set in a time before smartphones, selfies, and sexting; then, historical romance is the genre for you.
Generally speaking, most historical romance novels are in Regency England, and there's no doubt that the strict rules of courtship couples faced at that time make for a great plotline. But there's a big wide world of romance out there, and so I've made sure to include bestselling titles set in other parts of the globe too.
So, without further ado, here are my top picks for the very best historical romance novels of all time.
1. Nine Rules to Break When Romancing a Rake by Sarah MacLean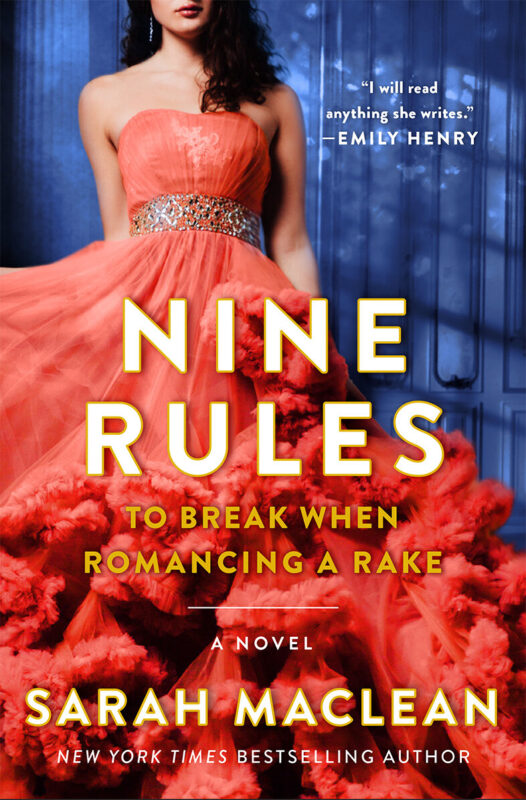 Lady Calpurnia Hartwell is a true lady indeed. She doesn't drink, gamble, smoke, fence, or ride astride, but lately, she's come to realize that she's missing out on life's pleasures by following all the rules.
And so, for the first time in her life, she decides to do something radical. From now on, Lady Calpurnia Hartwell is going to break all the rules. But this prim and proper noblewoman doesn't know the first thing about rule-breaking, and she needs an accomplice to show her how it's done.
Enter the devastatingly handsome Marquess of Ralston, Gabriel St. John, who has plenty of experience living on the wild side. But Lady Hartwell will need to tread carefully; otherwise, she's in danger of falling hopelessly in love with this well-dressed, elegant rouge.
2. Be Not Afraid Paperback by Alyssa Cole 
The location is Brooklyn, the year is 1776, and Elijah Sutton has been offered a treasured prize; freedom. As a slave, he's been forced to work day in day out for his Patriot owner, but now, this rich white man has made him a proposition he can't refuse. But to earn his freedom, he must fight in his owner's steed.
Elijah knows this is his only shot at escaping his life of slavery, and pretty soon, he'll have everything he ever dreamed of. But there's just one thing standing in his way; a beautiful stranger called Kate.
As a fellow slave, Kate also dreams of finding her freedom, and just like Elijah, she finally has her chance. But it's not her slave owner who she must fight for; it's the British Crown. If she agrees to betray her patriot master and side with The Redcoats, the gift of freedom is hers.
And while Kate and Elijah have very different goals, their connection is too strong to ignore. Now, they each face an agonizing choice between their future lives and their newfound love.
Also Read:- 9 Gothic Romance Novels to Send Chills Down Your Spine
3. A Company of Swans by Eva Ibbotson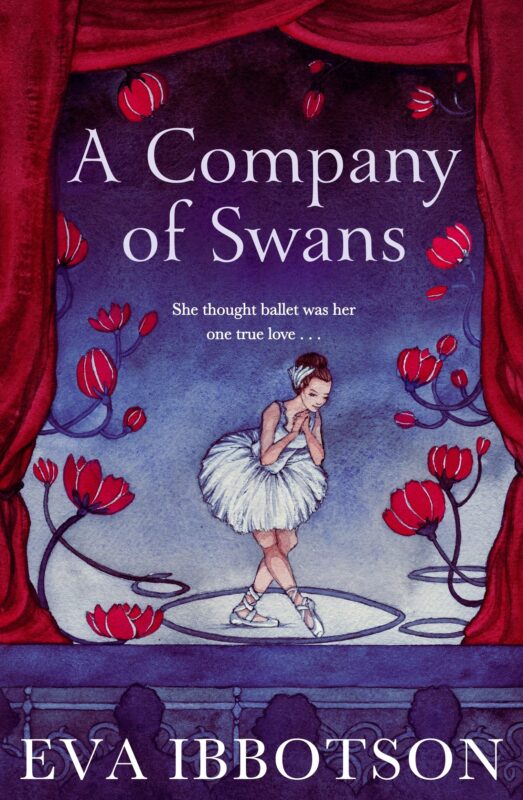 It's the year 1912, and Harriet Morton is utterly bored by her dull, drab Cambridge life. Despite her nineteen years as an unwed woman, she's still firmly under her father's control. Aside from her regular ballet practice, he won't let her out of his sight, and her hopes at finding excitement and adventure seem impossible to achieve.
But when a prestigious Russian ballet master visits her academy in search of new dancers for his South American tour, her stifled existence is about to change.
Against her father's wishes, Harriet embarks on a journey to the far-off lands of the Amazon rainforest, and things she discovers are anything beyond her imagination.
The grand opera houses set against the exotic and wild jungle landscape are a sight to behold. But something even more captivating has enchanted her; a strikingly handsome, utterly charming, and extravagantly wealthy British exile named Rom Verney.
4. A Rogue by Any Other Name by Sarah MacLean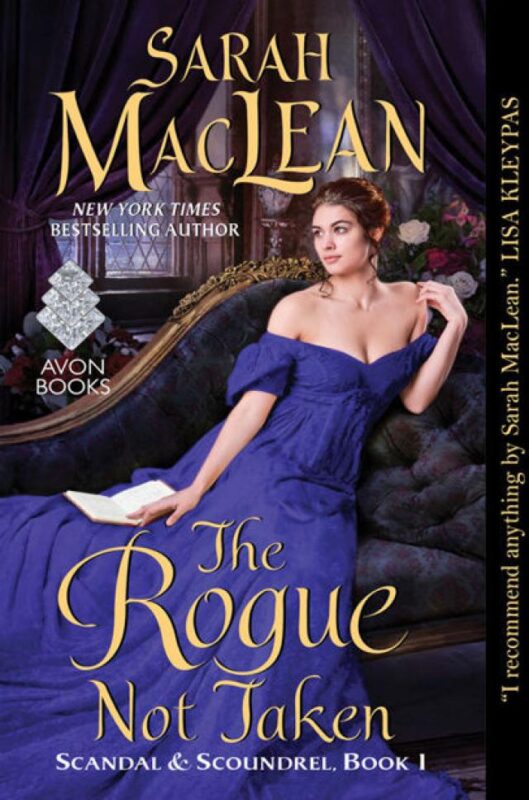 Once upon a time, the Marquess of Bourne was a wealthy man. But ten years ago, he was stripped of his assets and cast out of high society with only his title to remind him of his former life.
Ever since, the bitter and angry Marquess has been desperate to reclaim the wealth he believes is rightfully his. And then, one day, he's finally found a way to do it. He is going to marry the high-class, prim and proper Lady Penelope Marbury.
After a string of failed relationships, Lady Penelope is disillusioned with the idea of a stuffy yet comfortable marriage. Instead, she craves excitement and pleasure, the kind that a man like Bourne knows all about.
But what are this handsome rouge's intentions, and will she become a victim of his endless crusade for revenge?
Also Read:- 9 of the Steamiest Erotic Romance Novels Out Now
5. Outlander by Diana Gabaldon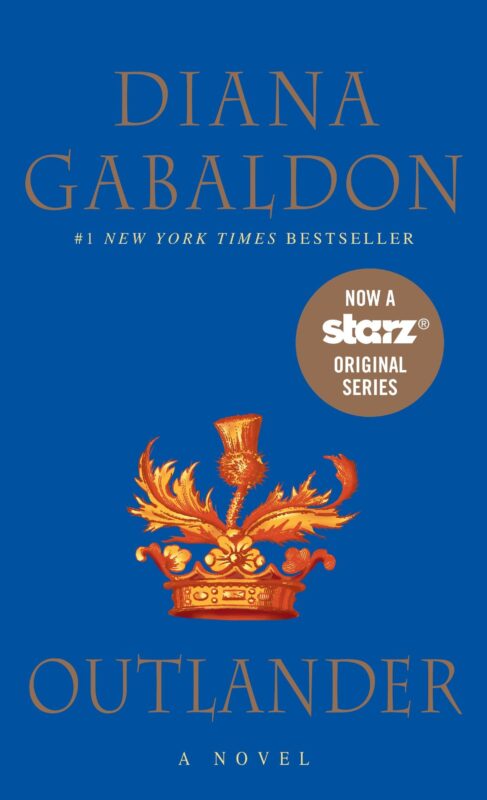 It's 1945, the war is over, and combat Nurse Claire Randall finally reunites with her husband. Together, they head off on a second honeymoon through the ancient Scottish countryside, where they stop at one of many of the megalithic stone circles which scatter the British Isles.
Claire, unaware of the mystical power this monument holds, approaches a standing stone, and in a split second, she is drawn through into another time; the year 1743.
Now, Claire is a Sassenach, an 'outlander' in an era marked by brutal border battles and endless bloodshed. With spies and traitors everywhere, she's in grave danger, and the only way to survive is to keep her head down and trust no one.
But when she meets the handsome warrior James Fraser, the love he shows her quickly melts her guarded heart. Now she finds herself torn between two very different men, in two very different worlds. Which one will she choose?
Also Read:- 9 Fantasy Romance Books Every Fantasy Lover Must Read
6. Dancing on Coals by Ellen O'Connell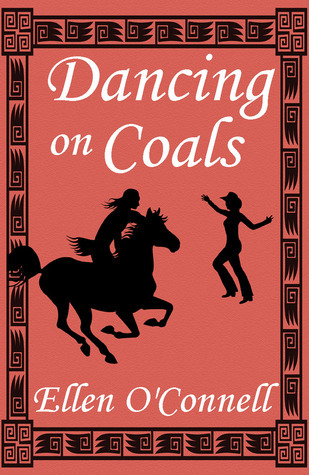 "I jumped from the frying pan into the fire. Before long, I'll be dancing on the coals." These are the words uttered by Katherine Grant after narrowly escaping the highway robbers who were out to kill her in the Mexican desert. But while the bandits were the frying pan, and her savior, a handsome Apache man, was the fire, it's his brother, Gaetan, who is the coals.
Gaetan has a heart of stone. Ever since he was a boy, he's been consumed with rage and hate for white men. Those men murdered his people, and so Katherine's arrival is an unwelcome one, to say the least.
But at his brother's instance, Gaetan endures this white woman's company, and she slowly begins to earn his trust. She is strong, loyal, and courageous, with an Apache heart. And so, these two very different strangers begin to form an unexpected bond, a bond that is transforming into all-consuming, mad, passionate love.
7. A Spear of Summer Grass by Deanna Raybourn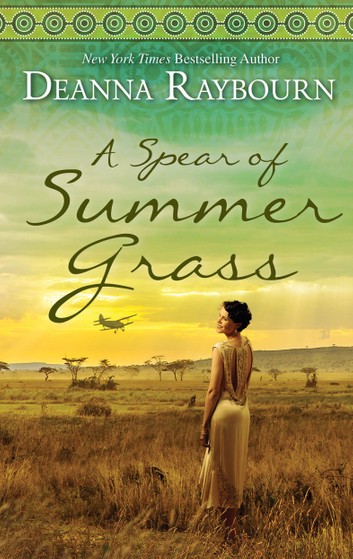 In the rigorously strict society of 1923 Paris, Delilah Drummond is a notorious name. As the daughter of a promiscuous, serial divorcee, she's always been surrounded by scandal. But her latest escapade has really crossed the line.
Until the rumors settle and the gossip dies down, she is sent to stay with one of her many stepfathers on his Kenyan estate.
It's there in the wild and wonderful Savannah that she finds Ryder White. This handsome foreigner is unlike the other expats, with their lavish and decadent yet cheap and empty lifestyles.
He sees past the frivolity to the true magic and beauty of the African landscape, and he's ready to guide Delilah through this magical, mysterious and enchanting world.
8. Ravished by Amanda Quick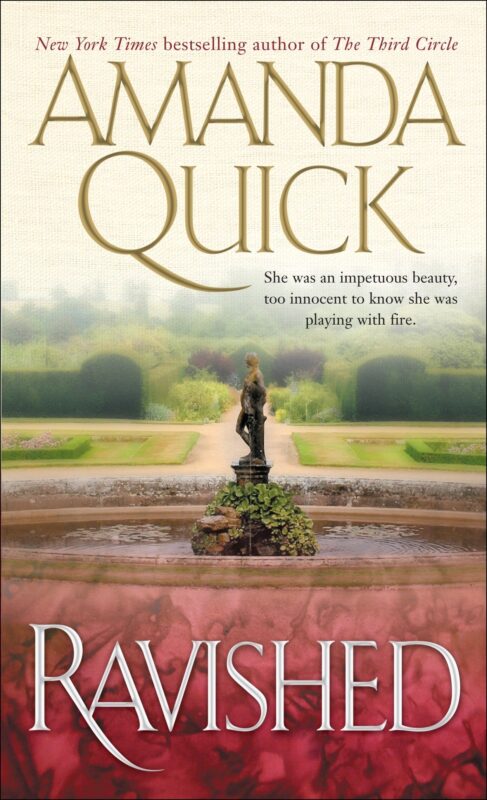 Miss Harriet Pomeroy is in search of a man. And it is not just any man, but someone strong, fierce, and intelligent enough to help her banish the bandits and thieves who have hijacked her beloved seaside caves. And so she summons the Viscount St. Justin, Gideon Westbrook, to get the job done.
Gideon's checkered past, scarred face, and menacing demeanor have earned him the notorious title of the Beast of Blackthorne Hall, but Harriet can see beyond his savage exterior. Deep down, he's a wounded man with a heart full of pain, a pain she wants so desperately to soothe.
And so, slowly but surely, she begins to win his trust and heal the wounds inside his soul. But someone out there is determined to sabotage their newfound love, and if they're not careful, they might just succeed.
Conclusion
From the wistful dreams of forbidden romance to passionate, all-consuming desire, these tales of love from a bygone time are sure to get your heart racing.
If you're a romance fan who's never explored the historical site of the genre before, then I highly recommend you give these books a try. After all, something about the backdrop of history, with its strict societal rules and expectations, makes a love story even more intoxicating and enticing.
If you have any great historical romance recommendations, I'd love to hear them! Drop me a comment in the box below!