Fantasy romance books combine a classic love story with the magical elements that define the traditional fantasy genre. If you're already a fan of these enchanting tales, then you'll love the books on this list, and if you've never explored fantasy romance books before, then these titles are a great place to begin.
Fantasy Romance Books Every Fantasy Lover
1. A Court of Thorns and Roses by Sarah J. Maas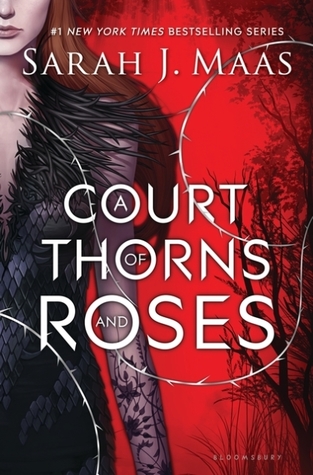 The first of five books in Sarah J. Mass's Court of Thorns and Roses series centers around Feyre Archeron, a young mortal woman living in a bleak and isolated forest. To survive the long, harsh winters, she hunts and kills whatever she can find, but one day, her hunting doesn't go quite to plan.
Hungry and out of options, she's forced to kill a faerie wolf in order to steal its prey. And when word gets back to the magical land of Prythian, the faeries are out for her blood, and a High Fae named Tamlin is sent to kidnap her and drag her back to his world to face her punishment.
But this mysterious captor isn't quite the enemy that Fayre first imagined. His piercing green eyes obscured behind a dazzling jewels blaze with a passion unlike anything she's ever known, and she soon finds herself falling head over heels in love.
But Prythian is a dangerous place for a mortal, especially one standing trial for murder. If Fayre wants to survive and build a future with Tamlin, she must fight to overcome the ancient curse that's designed to keep them apart.
2. Radiance by Grace Draven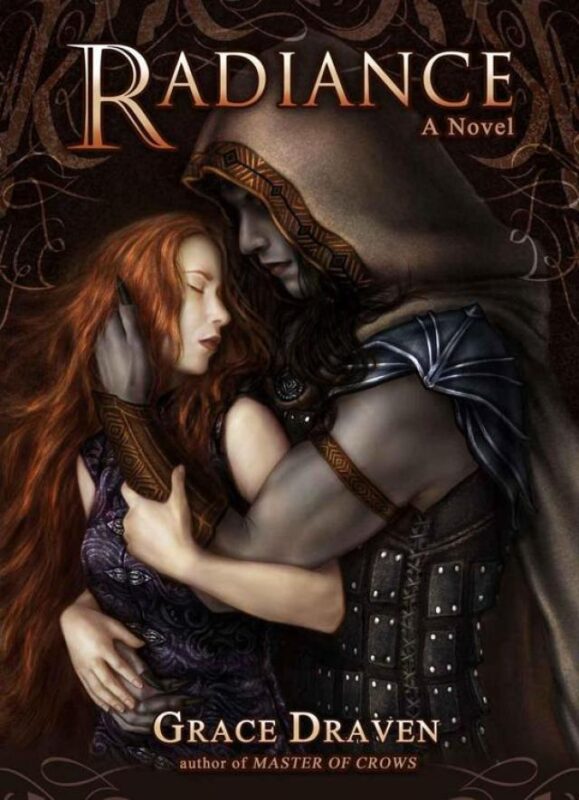 This first installment in the Wraith Kings series follows the unlikely love story between a prince and a noblewoman, brought together not by desire, but by political allegiance.
When Brishen, the prince of the Kai, is ordered to marry a woman he's never met, he reluctantly agrees. All his life, he's known that as a royal, he must wed for power, not love.
And from the moment he meets his bride, as expected, he feels nothing but disdain. And for Ildiko, the niece of the Gauri king, the feeling is mutual. The pair are from opposite worlds, and their differences seem far too vast ever to overcome.
But to their surprise, the ice between them slowly begins to melt. As they get to know each other better, the unlikely couple is swept up in a passionate romance that will bind them and their people together for eternity.
Also Read:- 14 of the Best Political Books to Better Understand Politics
3. From Blood and Ash by Jennifer L. Armentrout
Poppy is trapped in a solitary life; no one is allowed to touch her, look at her, or spend time with her, and she's never experienced pleasure of any kind. That's because Poppy is a Maiden, chosen from birth to be presented to the gods on her day of Ascension.
The future of her kingdom rests entirely on her shoulders. She must remain pure and untouched, pleasureless and empty, to be deemed worthy of the deity's mercy.
But Poppy also has a heart, soul, and aching desires just like anyone else, and when a captivating golden-eyed guard enters her life, she begins to doubt her sense of duty. Temptation is pulling her in a whole new direction, down a tantalizingly dangerous path.
Will she remain pure for her day of Ascension? Or will she succumb to lust, passion, and the promise of freedom, leaving her life of service behind?
4. The Winter King by C.L. Wilson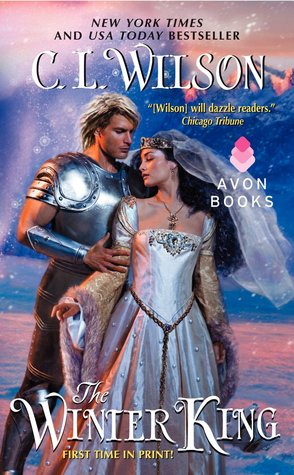 In the first book of the C.L Wilson's Weathermages of Mystral series, we meet Wynter, the handsome king of Wintercraig.
Wynter has been hell-bent on revenge ever since the deceitful prince of Summerlea murdered his brother and stole his love. And even now, after winning a three-year war that almost destroyed him, his vengeful heart cannot rest.
In his ever-burning rage, he takes his demands to the Summerlea king; to settle the score once and for all, he will claim one of the king's beautiful daughters as his bride, and she will become the queen of his own kingdom.
But what begins as a union of spite and revenge slowly transforms into a tender, passionate romance that melts even Wynter's icy heart.
Also Read:- What Is Magical Realism?
5. A Promise of Fire by Amanda Bouchet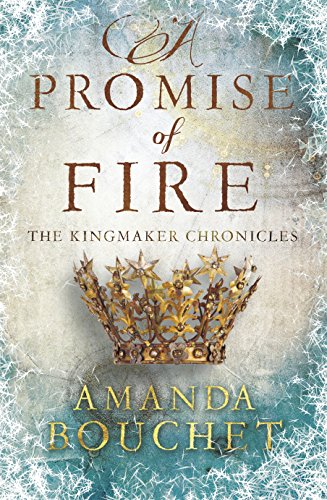 Catalia "Cat" Fisa lives her life undercover, traveling around with the circus, telling fortunes, and predicting the future. Yet, although she blends in with the mortal world, Cat is no ordinary soothsayer; she's a Kingmaker, a powerful woman who can extract the truth from any lie.
For years she's lived in exile, running from the wrath of the Gods and her murderous mother. But now, someone is onto her; the ambitious warlord Griffin knows all about her power, and he wants to use it to conquer a new realm.
But Griffin soon realizes that's not all he wants from Cat. He's fallen in love not only with her power but her heart and soul, too. Will Cat feel the same and allow her heart to love? Or will she fight him to the end, just like she's always done?
6. Rhapsodic by Laura Thalassa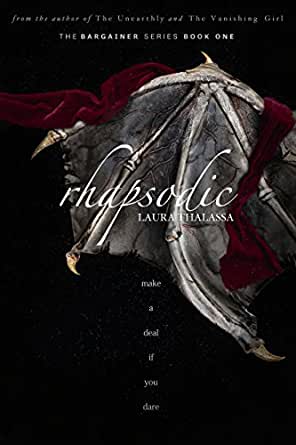 Callie has been collecting bracelets of black beads for seven years now, but these aren't ordinary beads; they're mystical IOUs for the many favors she's received.
She carries her beads around like a weight, snaking up her arm, reminding her that she'll never be free until her debts are paid. Sooner or later, her debtor, the Bargainer, always comes to claim what he's owed, and as he sits there in her bedroom in the dead of night, it seems it's finally time for Callie to pay up.
But to the Bargainer, Callie isn't like his other clients. She's special, beautiful beyond measure, and the flames of romance are burning inside him once again. Yet that's not all he wants from her; there is trouble in the Otherworld, and if he has any chance of saving his people, he's going to need her help.
7. The Bridge Kingdom by Danielle L. Jensen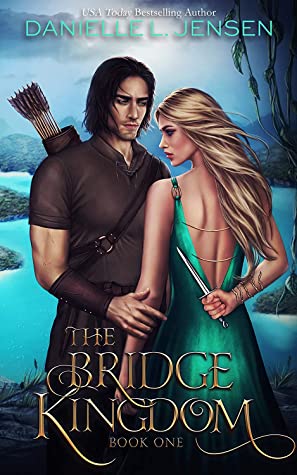 In the first of two books in The Bridge Kingdom duopoly, we meet the warrior princess Lara, who's been training in isolation for the battle of her life against the king of the Bridge Kingdom. She is the only one who can save her people and bring his hostile reign to an end, but it won't be easy. To penetrate his kingdom, she'll have to go undercover, disguising herself as a benevolent bride.
But as she learns more about her supposed enemies, she begins to realize that the balance of power isn't quite what she'd imagined. Now, she finds herself falling in love with a man who is supposed to be her adversary. Could it be that this kingdom and its people aren't as wicked as she always believed? And could she be the real enemy after all?
Also Read:- 8 Interesting Portal Fantasy Books
8. Graceling by Kristin Cashore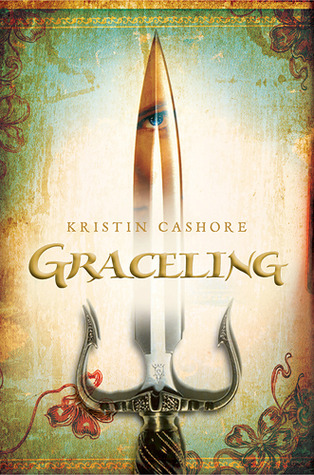 Ever since she was a young girl, Katsa has had the power to kill a man with her bare hands. That's because she's a Graceling, one of only a handful in her kingdom, born with remarkable strength and the ability to destroy almost any enemy.
Katsa is also royalty, the niece of the king, but instead of living a life of luxury and privilege like the rest of her family, she's forced to act as a royal henchman. Being a warrior is all she's ever known, but when she meets the handsome Prince Po, everything changes.
Katsa begins to learn the truth behind her powers and uncover the terrible secrets that have been hidden from her all these years. Now, it's not just her own future that hangs in the balance; it's the future of all seven kingdoms and everyone she's ever known.
9. Magic Bites by Ilona Andrews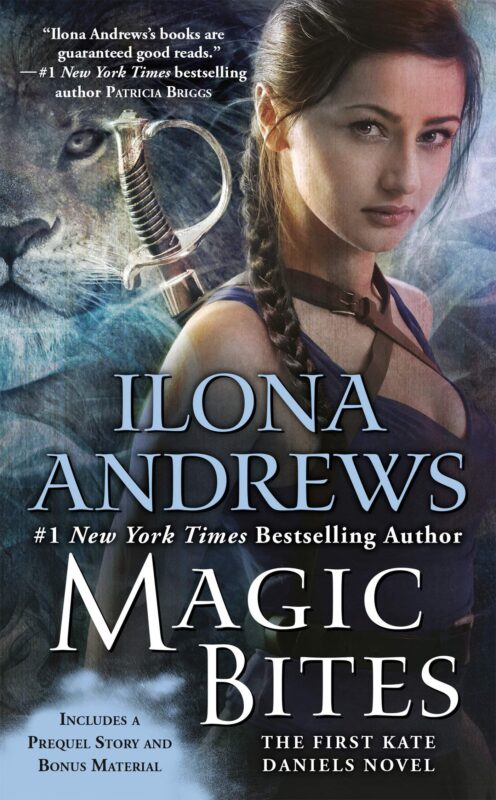 This first novel from Ilona Andrews' bestselling series invites us into the captivating world of Kate Daniels, a mercenary who solves problems of a paranormal nature on the gritty streets of Atlanta.
But when her guardian is brutally murdered, she's forced to abandon her work and embark upon a dangerous quest for justice, leading her straight into the middle of a mystical war. Two powerful magic circles are battling it out for victory; The Masters of the Dead, a group of vampire controlling necromancers, and The Pack, a clan of evil shapeshifters.
It's Kate's most dangerous mission yet, but this fearless warrior never lets danger stand in her way. Determined to avenge the death of her mentor, she'll stop at nothing until justice is served.
But she's about to get much more than she bargained for, as danger gives way to passion and a romance that she never saw coming.
Also Read:- The 8 Best Young Adult Romance Books
Conclusion
These nine captivating love stories are the perfect reads for anyone who loves fantasy romance, and they're also a great place to start if you're new to the genre.
What are your favorite fantasy romance books? Did I miss any classics in the list above? Let me know in the comments!