The month of November is bringing a lot of exciting books! I have been waiting to grab those books, and I'm sure many of you are also eagerly awaiting their arrival.
But do you know which books are releasing this November? If not, then you are in the right place!
Among the plethora of to-be-released books, I have compiled 10 most anticipated books of November. If you are curious to learn the names of upcoming books, then stay with me throughout the article.
This article will provide a list of 10 to-be-released books and also briefly describe each. So, without further ado, let's get started.
New Books Releasing on November 2023
| Sr. No | Title | Author | Publication Date | Print Length | Publisher | Where to Buy |
| --- | --- | --- | --- | --- | --- | --- |
| 1 | The House Guest | Alison James | November 1, 2023 | 292 pages | Bookouture | Amazon |
| 2 | The Good Part | Sophie Cousens | November 7, 2023 | 368 pages | G.P. Putnam's Sons | Amazon |
| 3 | Class | Stephanie Land | November 7, 2023 | 288 pages | Atria/One Signal | Amazon |
| 4 | The Engagement Party | Finley Turner | November 7, 2023 | 320 pages | Crooked Lane Books | Amazon |
| 5 | Iron Flame | Rebecca Yarros | November 7, 2023 | 640 pages | Entangled: Red Tower | Amazon |
| 6 | Bookshops and Bonedust | Travis Baldree | November 7, 2023 | 352 pages | Tor Trade | Amazon |
| 7 | Check & Mate | Ali Hazelwood | November 7, 2023 | 368 pages | G.P. Putnam's sons | Amazon |
| 8 | The Future | Naomi Alderman | November 7, 2023 | 432 pages | Simon & Schuster | Amazon |
| 9 | Day | Michael Cunningham | November 14, 2023 | 288 pages | Random House | Amazon |
| 10 | The Mystery Guest | Nita Prose | November 28, 2023 | 416 pages | Random House Large Print | Amazon |
I have picked out the popular books releasing this November that are highly anticipated and recommended by the readers. Many of you will be happy to see your most awaited books on the list. But if you haven't heard about any of these books, then you should definitely check them out.
Brief Descriptions of the To-Be-Released Books
Reading the overview of the books gives me an idea about the overall plot and helps me to decide if I should invest my time in the particular book or skip to the others. I'm sure every reader follows the same process while picking books!
I have made it easier for you by briefly describing all the books mentioned above. Read on!
The House Guest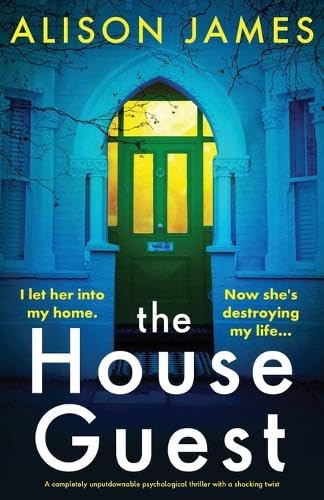 Genre: Psychological Thriller
Juliet Mullen's first mistake was welcoming a stranger into the house. Her second mistake was agreeing to help her.
One fine day, the Mullens were visited by a stranger named Alexis. The woman with glossy red hair and flawless makeup claims to be a distant relative and shows a DNA match to prove her point. Alexis informs that she has no family of her own.
Juliet's husband, Hugh, invites Alexis to join them for dinner. The guest opens up about her sad childhood while drinking wine, and Juliet can see Hugh getting drawn to Alexis' mesmerizing eyes and her story.
The family agrees to help her by letting her stay. Juliet sees Hugh and Alexis getting closer and closer, and soon, problems start arising in their marital relationship.
Juliet discovers a secret about Alexis that frightens her to the core. What is the actual reason behind Alexis' arrival? Will she put everyone in danger?
The Good Part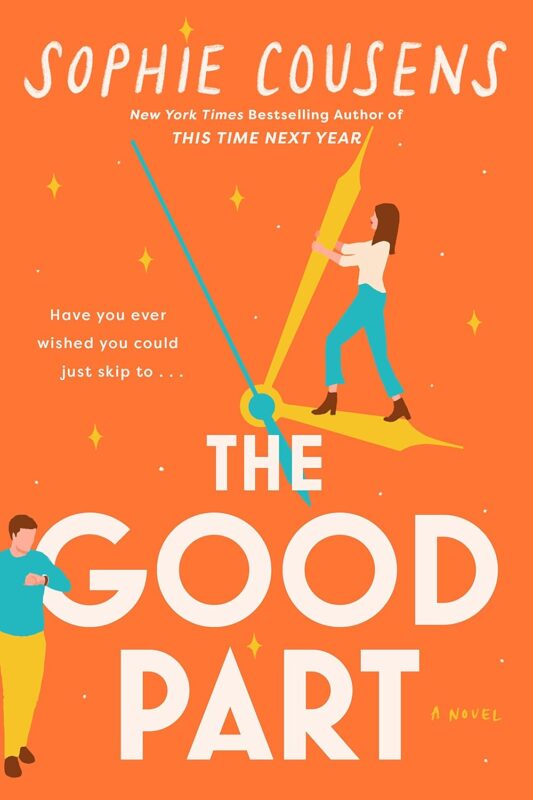 Genre: Contemporary Romance, Humorous Fiction
This book tells the story of Lucy Young, who is tired of fetching coffee for seniors, living in a damp flat, and going on terrible dates. Not ready to give up on her dreams yet, she has to go on with this unsatisfied life.
Another disastrous date leaves her with no money, not even for bus fare, and unfortunately, she has to seek shelter in a tiny shop.
Inside the shop, Lucy stumbles upon a washing machine and puts the last coin left into the slot. While standing there, she tiredly closes her eyes and desperately wishes: Please, let me skip to the good part of my life.
When she wakes up the following day, she is surprised to find herself beside a handsome man, a respectable job, a ring on her finger, and an adorable boy and girl as kids.
Not able to believe her eyes, she looks in the mirror only to find herself around the age of forty-something.
Lucy is questioning whether she has really skipped a big part of her life and landed on the future life she always wanted or if it is a dream. Now, Lucy must decide if she wants to go back or not.
Class: A Memoir of Motherhood, Hunger, and Higher Education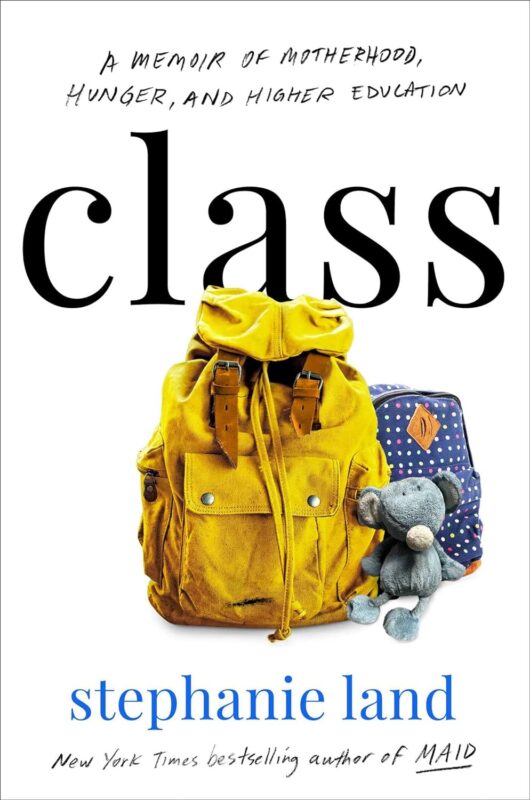 Genre: Biography, Autobiography
Everyone knows the New York Times bestselling author Stephanie Land, who inspired the Netflix series 'Maid.'
Her memoir Maid was called an 'eye-opening journey into the lives of the working poor.' Maid told the story about a housecleaner, and Class is the extension of the memoir.
In Class, Stephanie takes us on the journey when she attends college and pursues her writing career. She narrates all the hardships and judgments along the way, finally leading to graduation in her mid-thirties.
The book portrays the struggles of motherhood and how it conflicts between the ambitions and desires of women. It also highlights America's educational system and the dedication of mothers.
The Engagement Party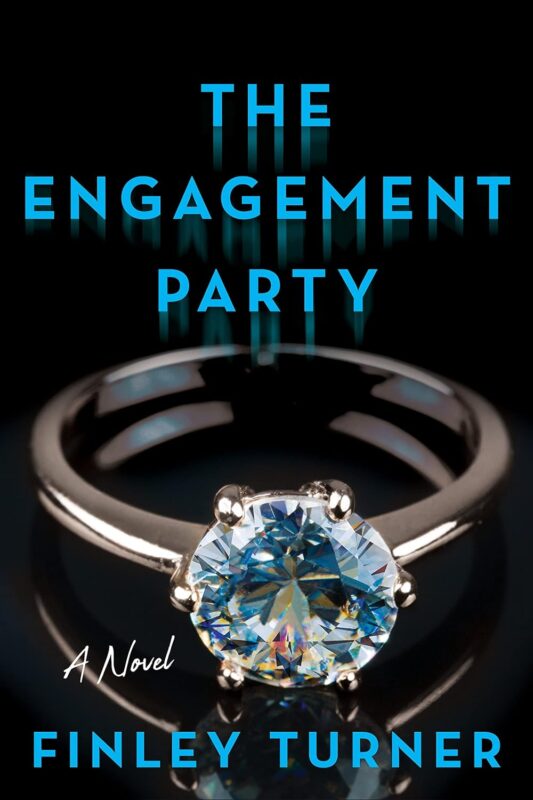 Genre: Psychological Thriller
This is a debut thriller novel by Finley Turner. The two main protagonists of the book are Kass Baptiste and Murray Sedgemont.
They are a newly engaged couple who receive an unexpected invitation before even getting the time to share this good news.
The invitation is by Murray's parents for an engagement party. After arriving at the Sedgemont Estate, Kass learns that Murray's family is among the most powerful families in North Carolina.
Kass is enjoying the perfectly organized party for the state's elite when she starts receiving anonymous threat messages on social media.
The environment changes rapidly when a body is found inside the house, and all suspecting eyes turn to Kass.
Between Murray's family and Kass's secrets, she must prove her innocence while facing anonymous threats.
Iron Flame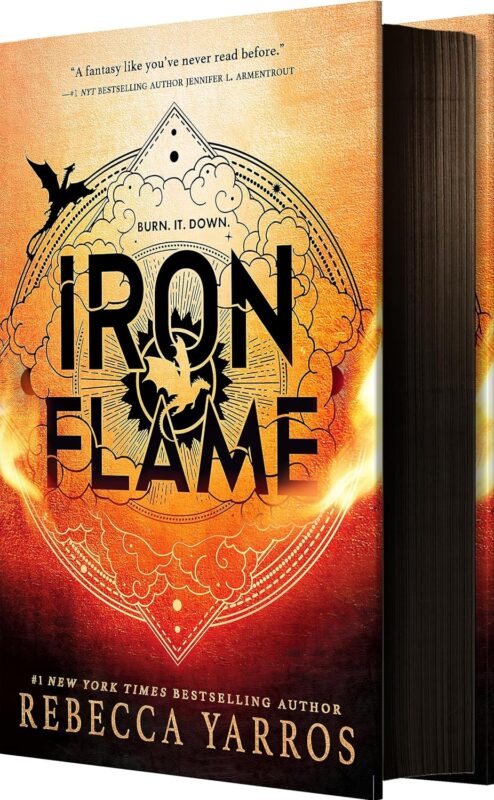 Genre: Romantic Fantasy, New Adult
Fourth Wing by Rebecca Yarros was one of the most hyped books of this year. Everyone was eagerly waiting for the release of the second part, and finally, it is getting released this NOVEMBER!
Violet Sorrengail was expected to die during the first year at Basgiath War College. Everyone expected it, including Violet. However, Threshing was only the initial test to extract the weaklings and unworthy.
Violet is dreading the real training, not because of the brutality or the test set up for riders to endure extreme pain, but due to the new vice commandant.
Violet might be weaker than the others, but she has the will of iron to survive. But is her determination enough to remain alive this year? And what about the hidden secret Violet knows of the Basgiath War College, which can lead to the end of all?
Bookshops and Bonedust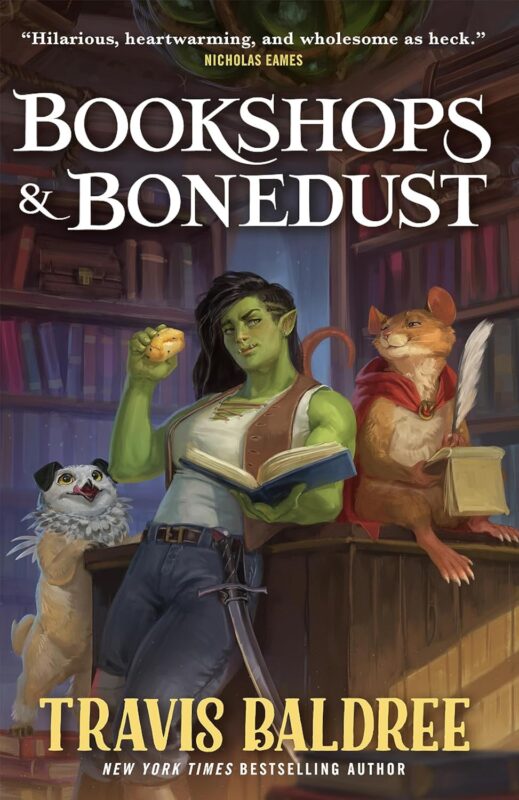 Genre: Romantic Fantasy, Gaslamp Fantasy
This is a prequel to the New York Times Bestselling author Travis Baldree's book Legends & Lattes.
Viv gets wounded during her hunt for a powerful necromancer and is left to recuperate in the beach town of Murk. She is worried that she will never be able to return to the action.
Viv is working at a bookshop under a foul-mouthed proprietor and dreads the hours she has to spend there.
But with the arrival of a suspicious person in gray, a summer fling, and multiple skeletons, Viv's stay turns unexpectedly adventurous. What will happen next?
Check & Mate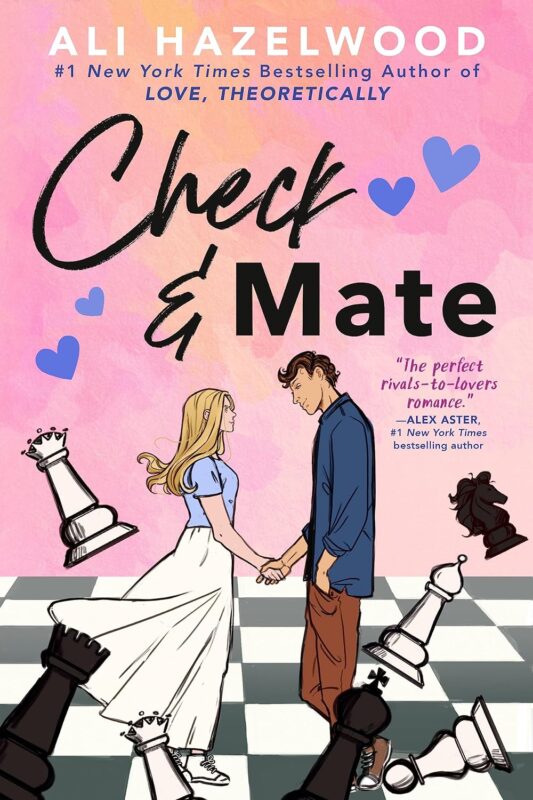 Genre: Contemporary Romance Fiction
Here comes another book by the New York Times bestselling author of The Love Hypothesis, Ali Hazelwood.
Mallory Greenleaf is a chess player who is entirely done with this sport. Four years ago, this sport led to the destruction of her family, which led her to quit and focus on her family, along with starting a job for a living. Until she begrudgingly plays one last charity tournament and wins.
Nolan Sawyer, current world champion and the Bad Boy of chess, faces a loss against an unknown chess player. But rather than walking away, he wants to play again with her. Is this a desire to win or something else?
Mallory's victory opens many doors of opportunity, along with her attraction toward the handsome chess player.
With her rekindling love for the sport, she struggles to keep her family separated from the game, and facing the fierce competition is another task she has to handle.
The Future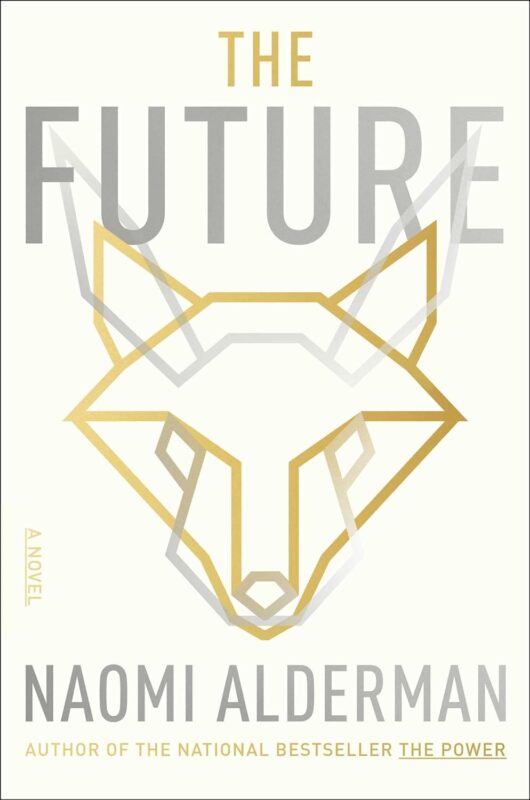 Genre: Science Fiction, Thriller, Dystopian Fiction
The bestselling author of The Power, Naomi Alderman, is releasing another fantastic book.
The future is where the money is; future is where the billionaires lead the world to destruction while safeguarding themselves.
A group of friends, including the daughter of a cult leader, an ousted visionary, a non-binary hacker, the wife of a CEO, and an internet-famous survivalist, are making a daring plan of a heist. The plan could either do wonders or be the cataclysmic end of civilization.
The book highlights how power can corrupt people and the consequences common people have to face due to the actions of powerful people.
Day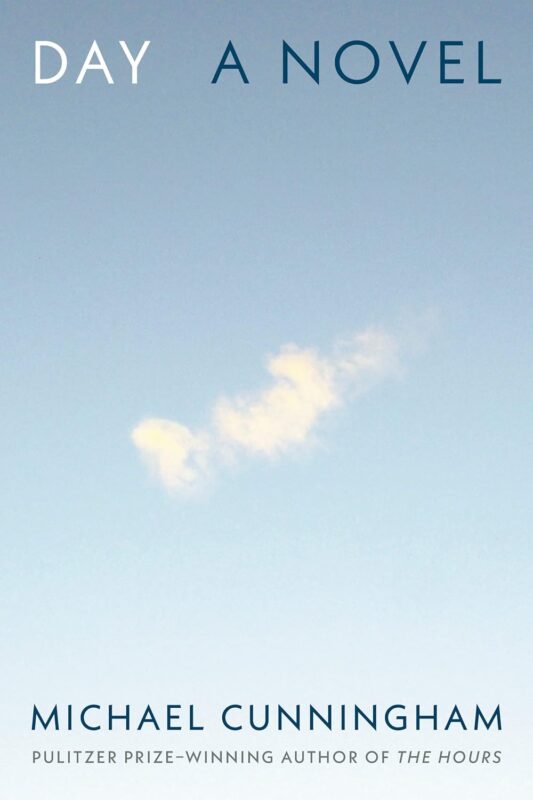 Genre: Literary Fiction, LGBT, Family
In this story, the author beautifully shows a family's growth over the years. It depicts how a family stays together, grows old, falls in and out of love, loses people and things, and learns to accept but still goes on.
A family's life has been narrated in three following years amid the drastic changes.
It's the year 2019 in Brooklyn, where the married couple Dan and Isabel have been in conflicts for a long time. They both love Isabel's younger brother, Robbie, who is moving out of the house soon.
Two kids in the house, Nathan and Violet, are trying hard not to notice the growing differences between their parents.
Second is the year 2020 when the whole world goes into lockdown, and the place feels like a prison. Violet and Nathan argue about the rules made to keep everyone safe in the house, whereas their parents' communication methods are only veiled jabs and irritated signs.
Robbie is in Iceland, living alone in a mountain cabin with Instagram life as his company.
Next comes the year 2021, when the world emerges from the crisis and the family encounters a different environment. They learned, they lost, and now they must go on.
The Mystery Guest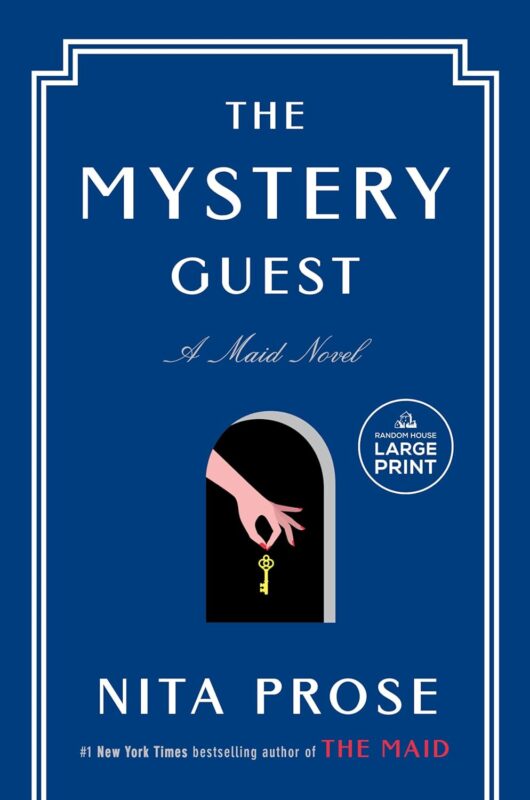 Genre: Mystery, Thriller
The main protagonist of the story is Molly Gray, who has climbed the ranks of the five-star Regency Grand Hotel to become the respectable Head Maid.
But her glorious days of employment take a sudden turn when the world-famous mystery author, J.D. Grimthorpe, is found dead on the tea room floor of the hotel.
When Molly's old foe, Detective Stark, investigates the case, it is discovered that the author was murdered. When everyone inside the hotel becomes a suspect, it's up to Molly to find the culprit.
During her childhood, Molly and her late Grandma used to work in the Grimthorpe mansion.
Now, she needs to revisit her past to solve this murder case. What more secrets will be revealed once Molly and the detectives start digging up the case?
Wrap-Up
Delving into the newly released books makes the readers extremely happy! And when the list includes your most awaited books, it's a cheery on-the-cake moment!
I hope my article on the '10 Anticipated Book Releases of November 2023' was a fun read for you. Which books are you waiting for? Share your awaited book list in the comments below.