Nelson DeMille is a critically acclaimed crime thriller author who made his debut back in 1974.
Since then, his books have sold millions of copies around the globe, and he's still producing smash hit titles to this day.
Despite writing all of his books in longhand form with nothing but a pencil and a legal pad, Demille has published numerous popular novels, several of which have reached the number one spot on the New York Times bestsellers list.
Even if you've never heard of Nelson Demille, you might still have read some of his work, as he's also written under the pseudonyms Kurt Ladner, Jack Cannon, Ellen Kay, and Brad Matthews.
Demille's suspense-filled stories are packed with nail-biting plot twists and punctuated by his trademark use of dry humor and sarcasm.
The author is also famous for his unconventional endings, especially in his more recent novels. So, if you love stories where the protagonist always comes out as a hero, gets the girl, and lives happily ever after, then these books might not be for you.
But if Hollywood endings aren't your thing, then rest assured, there's little of those in Demille's work. Often, the story finishes with some loose ends left untied, leaving it up to you, the reader, to decide what happens next. And when there is a clear conclusion, it's often not the feel-good finale you might expect
Nelson Demille Books
Below, I'll give you a full list of every book Nelson Demille has ever published, from his 1974 debut to his most recent release.
I'll list them by series, starting with the earliest, and I'll also explain the perfect reading order of each one so that you can get the most out of this acclaimed author's work.
The Complete List of Nelson Demille Books in Reading Order
This section will find Nelson Demille's books in reading order.
The Joe Ryker Books (as Jack Cannon)
This six-book crime thriller series was written long before Demille became the famous author he is today.
The stories follow police detective Joe Ryker, who comes across more like an antagonist than a protagonist.
Almost everyone dislikes Ryker, including his colleagues in the NYPD. He's rude, misogynistic, and offensive, and he doesn't work well with others. As a result, he usually heads out on his dangerous missions alone, single-handedly taking down bad guys and forcing them (with glee) to pay for their crimes.
While Joe is selfish, calculated, and malicious, his partner, Peter Christie, is anything but. He's honest, kind-hearted, and good at his job, but unfortunately for him, he got stuck with Ryker, who does everything in his power to corrupt him.
Though DeMille's unconventional protagonist is far from the hero you'd expect in a crime thriller series, don't let that put you off. If anything, Ryker's sheer unlikeability is part of the appeal; just when you thought he couldn't get any worse, he somehow manages to outdo himself.
The Joe Ryker Books in Reading Order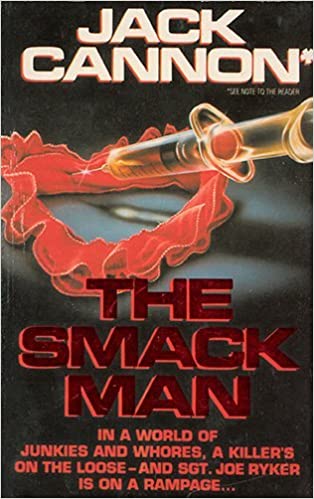 The suggested reading order for the Joe Ryker series is the same as the publication order listed below.
The John Corey Books
John Corey is a retired NYPD homicide detective whose career took a rather unexpected turn after he was wounded in the line of duty.
But now, he's back and taking on a new role in the FBI's elite Anti-Terrorist Task Force.
This wisecracking, no-nonsense special agent takes no prisoners, which is just as well, as he and his team are tasked with hunting down some of the world's most dangerous international criminal masterminds.
If you love rip-roaring adventure thrillers with fascinating characters and edge-of-your-seat plot twists, then you'll love Nelson Demille's John Corey books.
The series began in 1997 with the publication of 'Plum Island.' Since then, a further eight books have followed, with the latest installment, 'The Maze,' due to hit the shelves later this year.
The John Corey Books in Reading Order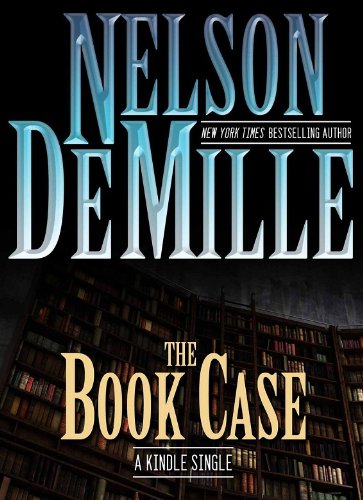 The reading order of the John Corey series is simple. Except for the 2012 prequel novella 'The Bookcase,' simply follow along in publication order.
The John Sutter Books
John Sutter is a Wall Street lawyer and tax attorney with a comfortable life, a nice house, and a beautiful wife.
Most people would envy John's position, but deep down, he's starting to grow restless. He longs for a new adventure, and soon enough, he's edging into a full-blown midlife crisis.
That's when he meets the charming and wealthy Frank Bellarosa. It doesn't take long for John to be drawn into Frank's world of opulence and success, and he's captivated by the new possibilities opening up before him.
But after a while, it becomes clear that this extravagant gentleman isn't quite as gentlemanly as he seems. In fact, he's the boss of one of New York's most notorious and dangerous gangster families, and now, John must figure out a way to untangle himself from Bellarosa's criminal empire before it's too late.
When the first book was published, Nelson Demille intended it as a standalone. But after the phenomenal success of 'The Gold Coast,' he decided it deserved a sequel, and so, almost two decades after the series' debut, he followed it up with 'The Gate House.'
The John Sutter Books in Reading Order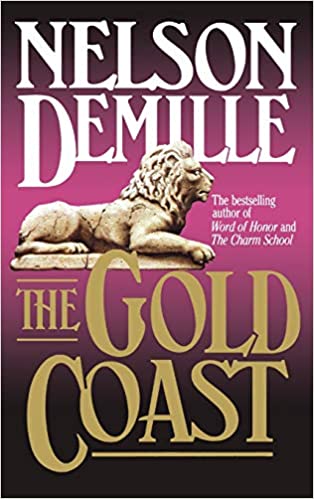 There are only two books in the John Sutter series, and they're intended to be read in the order they were published, listed below.
The Paul Brenner Books
Paul Brenner is a Vietnam combat veteran turned elite CID special agent, and as one of the highest-ranking officials in the US Army, he tackles the most serious and dangerous cases there are.
The series begins when a female Army captain is found dead on a firing range in Fort Hadley. But this is no ordinary murder case, and the victim is no ordinary captain. She's the daughter of General 'Fighting' Joe Campbell, a legendary base commander with an impeccable reputation.
But now, it seems this respected family is harboring some dark secrets, secrets that got the general's daughter killed. And so, Paul Brenner teams up with his ex-lover and fellow special agent, Cynthia, to uncover the truth.
In book two, Brenner reluctantly comes out of retirement to do his boss a favor of a lifetime and investigate a case that dates back to his time in Vietnam, a place that still haunts his memories to this day.
The Paul Brenner books are technically a two-part series, but the 2012 novel 'Panther' sees Brenner team up with Nelson Demille's other famous protagonist, John Corey, to investigate a new case. So, I've included this title in the suggested reading order below.
The Paul Brenner Books in Reading Order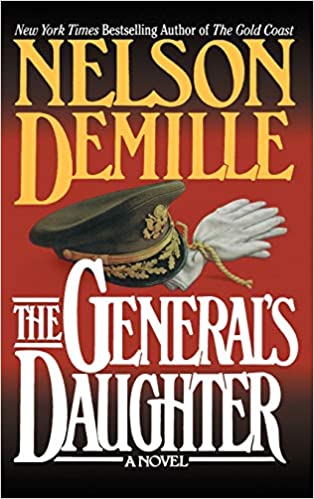 The books in this series are best read in publication order.
Standalone Novels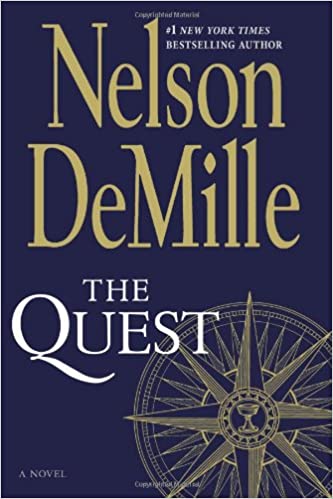 Along with his bestselling series, Nelson Demille has also penned several standalone novels. The most recent addition to his collection is 'The Deserter,' which he co-authored with his son, Alex Demille.
All the stories below are packed with the same fast-paced action, thrills, and chills that you'd expect from Demille, so they're well worth a read if you enjoy the author's other works.
Here they are, listed in publication order.
Short Stories and Novellas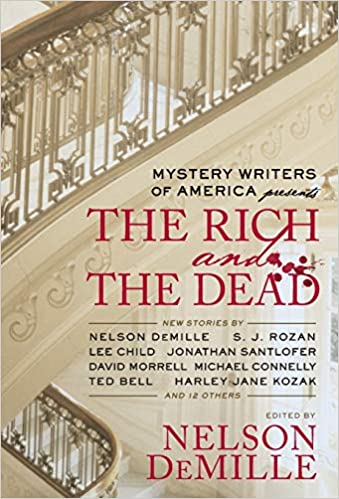 If you're looking for a quick read, Nelson Demille has written several short stories and novellas, which I've listed in the publication order below.
Non-fiction Work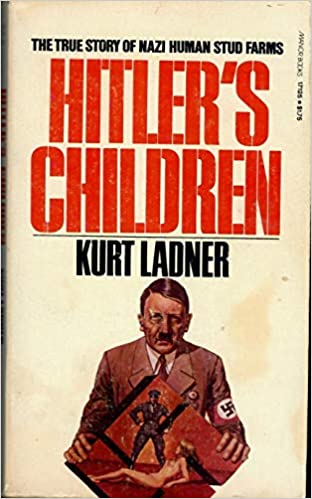 In the 1970s, Nelson Demille adopted the pseudonyms Kurt Ladner and Ellen Kay to write the two fascinating non-fiction books below.
Contributed Works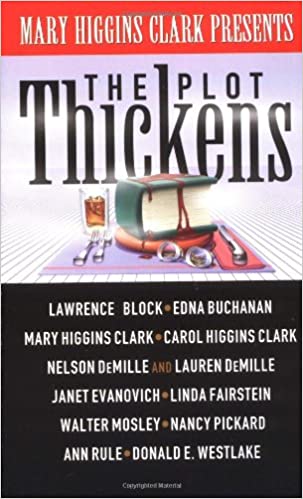 Nelson Demille has kept himself pretty busy over the years, penning his bestselling crime thrillers, but he's also contributed to several other works alongside fellow authors.
So, if you'd like to do some further reading, here's a list of books featuring Nelson Demille in publication order.
Conclusion
Nelson Demille has written numerous gripping crime thrillers in his thirty-plus years as an author, many of which have gone on to become international bestsellers.
Are you a fan of this acclaimed author's work? If so, what are your favorite Nelson Demille books? Let me know in the comments below!