Virgil Flowers is a bestselling crime fiction series by Pulitzer Prize-winning author John Sandford.
Ever since the 2007 debut novel was released, this gripping saga has sold millions of copies around the globe, and there's still plenty more yet to come.
There are currently thirteen Virgil Flowers books, and later this year, a brand-new installment is due to hit the shelves.
So, whether you're already a fan of Sandford's other series or you've never read this prolific author's work before, you won't want to miss out on these page-turning crime thrillers.
The Virgil Flowers Series
In this post, I'll give you a full list of the Virgil Flowers series in reading and publication order. Plus, I'll give you a short summary of each one, so you can get an idea of what these thrilling novels are all about.
But first, let's find out a bit more about Sandford's famous crime-fighting protagonist.
Virgil Flowers' Backstory
Before Virgil Flowers got his own series, he appeared as a supporting character in John Sandford's critically acclaimed 'Prey' novels, starring maverick detective Lucas Davenport.
Flowers is an ex-military police officer hired by Davenport to work for Minnesota's Bureau of Criminal Apprehension (BCA).
Although only in his late thirties, he's already been divorced three times, and he's seen more than his fair share of trouble over the years. And so, these days, no amount of danger phases him, at least, that's what he thought.
But as the series begins, things are about to get a hell of a lot tougher for Virgil Flowers when he heads to the BCA's headquarters in the small midwestern town of Bluestem.
This sleepy little community hasn't seen a murder in years, but just three weeks before Flowers arrives, the bodies are already starting to pile up.
Also Read: The Complete List of Stephen King Books in Order
The Virgil Flowers Book Series in Reading Order
IMAGE
PRODUCT
FEATURES
PRICE
Dark of the Moon (2007)
• Print length: 373 pages
• Publication date: October 2, 2007

Check Price

Heat Lightning (2008)
• Print length: 388 pages
• Publication date: September 23, 2008

Check Price

Rough Country (2009)
• Print length: 400 pages
• Publication date: September 29, 2009

Check Price

Bad Blood (2010)
• Print length: 400 pages
• Publication date: September 21, 2010

Check Price

Shock Wave (2011)
• Print length: 400 pages
• Publication date: October 4, 2011

Check Price

Mad River (2012)
• Print length: 400 pages
• Publication date: October 2, 2012

Check Price

Storm Front (2013)
• Print length: 376 pages
• Publication date: October 8, 2013

Check Price

Deadline (2014)
• Print length: 400 pages
• Publication date: October 7, 2014

Check Price

Escape Clause (2016)
• Print length: 399 pages
• Publication date: October 18, 2016

Check Price

Deep Freeze (2017)
• Print length: 399 pages
• Publication date: October 17, 2017

Check Price
Thankfully, the reading order of John Sandford's Virgil Flowers series is simple. Start with book one, and follow the publication order listed below.
1. Dark of the Moon (2007)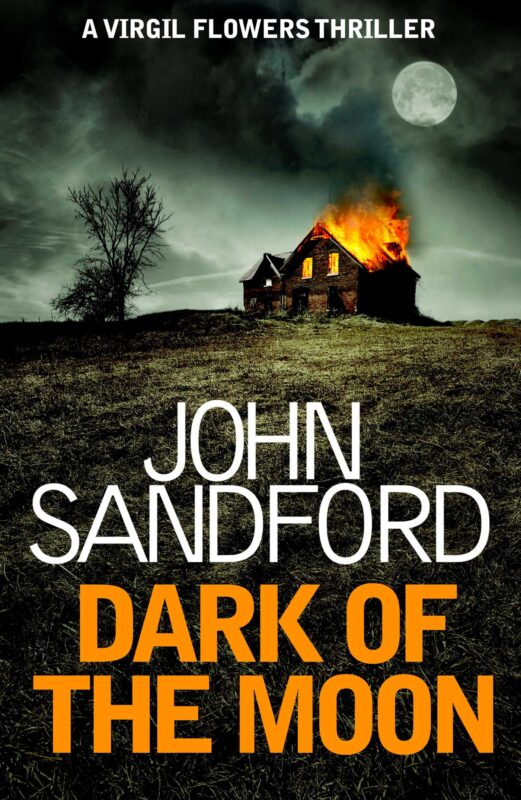 Book one begins when Virgil Flowers packs up and moves to the rural town of Bluestem, Minnesota, where everybody knows everybody, and secrets never remain secret for long.
Crime is pretty much unheard of in Bluestem; at least, that's how things used to be.
But a matter of weeks before Flowers arrives in town, a gruesome double murder occurs. And now, after barely unpacking his suitcase, he's forced to investigate a third.
2. Heat Lightning (2008)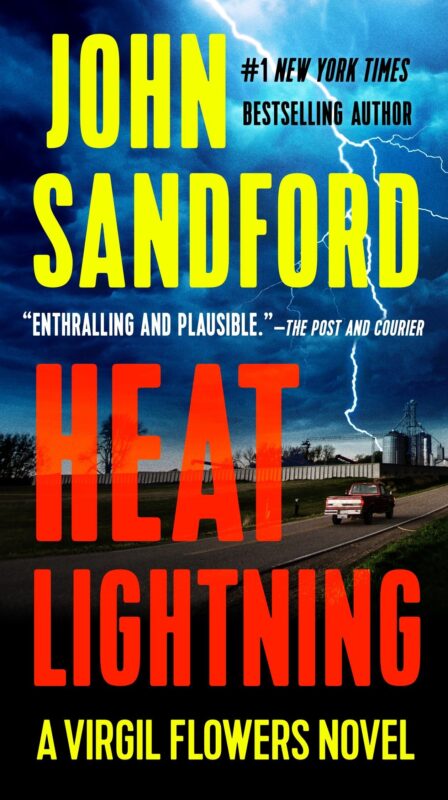 On a sweltering summer's evening, Virgil Flowers is enjoying a rendezvous with his ex-wife when he's interrupted by an urgent phone call from his boss, Lucas Davenport.
A body has been found in the neighboring town of Stillwater. The crime scene has all the tell-tale signs of a serial killer on the loose: two bullet wounds to the head and a lemon forced inside the victim's mouth, just like the corpse they discovered two weeks prior.
Slowly, Flowers begins piecing the puzzle together, connecting the dots to find the killer's motive. But there are powerful forces behind the murders, and they'll do anything to keep their secrets safe.
3. Rough Country (2009)
For Virgil Flowers' next mission, he's sent to a female-only resort, where guests can relax and immerse themselves in nature while they recover from plastic surgery.
But this tranquil location hides some dark secrets, and when a woman is murdered during a kayaking session, the darkness begins to rise to the surface.
This isn't the first murder the resort has ever seen. Just last year, someone else was killed, and any moment now, this faceless assassin will be going in for a hattrick.
4. Bad Blood (2010)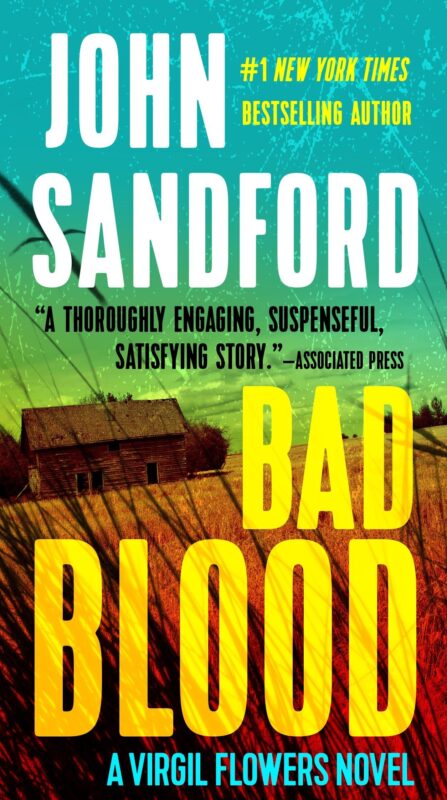 A young man has reported the tragic death of a local farmer, but it's clear that this was no accident. Virgil Flowers can tell a liar when he sees one, and this kid is as guilty as sin.
He's quickly arrested and sent to jail, but the very next morning, the suspect is found hanging in his cell.
Now, Flowers is beginning to wonder if there's more to this story than meets the eye.
Digging deeper into the case, he discovers a decades-long web of secrets, lies, and murder that even Virgil, with years of criminal investigation experience, can barely comprehend.
5. Shock Wave (2011)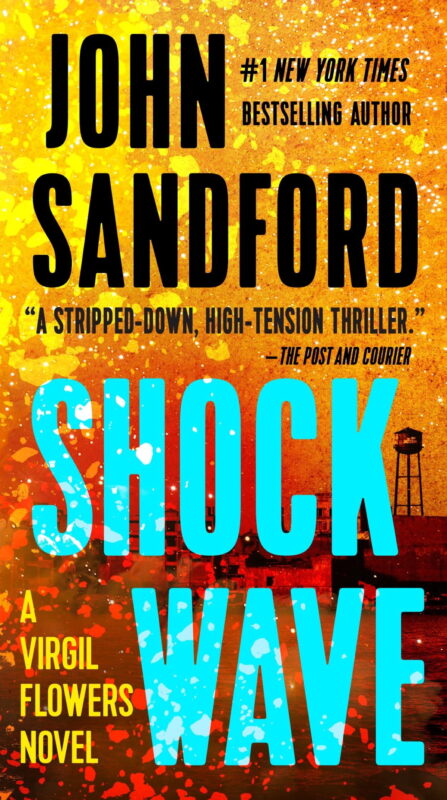 Big-box store chain PyeMart has its sights set on a small Minnesota community, but the locals aren't happy.
The protests start out peaceful, but when the superstore refuses to back down and leave town, someone ups the ante.
An undercover bomber has planted a series of explosives, leaving a bloody trail in their wake. And if Virgil doesn't find the mystery bomber soon, more people are bound to die.
6. Mad River (2012)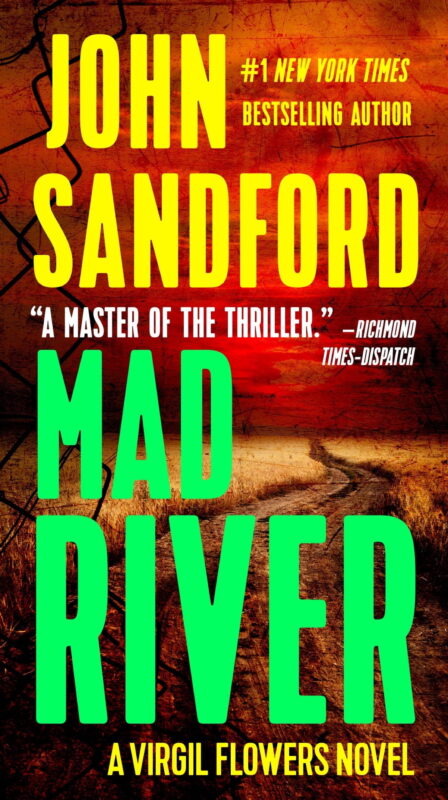 Three teenagers have armed themselves with guns and set out on a killing spree across Minnesota's rural plains.
After murdering their first victim during a robbery, they get the taste for blood, and it's not long before the body count starts to rise.
But is there more to this horrifying murder spree than meets the eye? It's down to Virgil Flowers and his team at the BCA to find out before they strike again.
Read More: Complete List of Mark Twain Books
7. Storm Front (2013)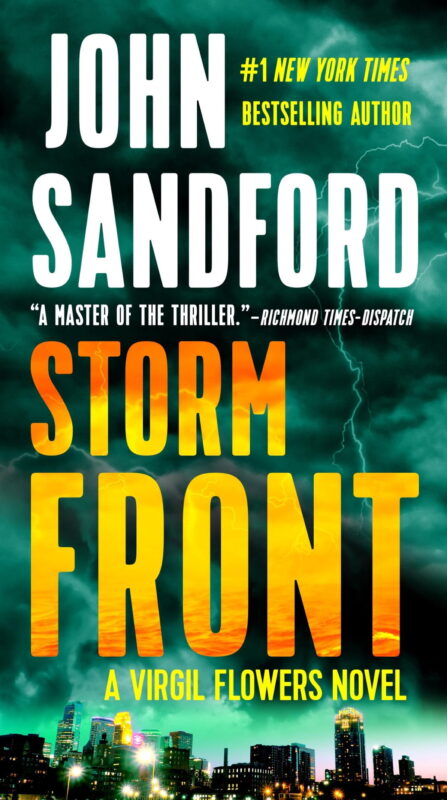 Virgil Flowers gets an unexpected visit from an Israeli police officer on an extraordinary mission. She's tracking down a mysterious man carrying an ancient relic, a stone that holds the secrets of King Solomon, and she needs Virgil's help.
It's a case unlike any he's ever dealt with before, more like a plot from a movie than a regular old BCA mission.
But this is no movie, and the dangerous, powerful men hunting this age-old artifact will stop at nothing until they find it.
8. Deadline (2014)
A school board meeting in southeast Minnesota comes to an abrupt end as everyone, aside from a select few, is asked to leave.
The remaining members are casting a sinister vote; to kill, or not to kill, a local reporter. And the decision is deadly and unanimous.
Meanwhile, Virgil is investigating a spate of dog-nappings in the local area, but the case seems to be leading to something much more ominous. And when a body shows up belonging to none other than the local reporter, he begins to connect the dots.
9. Escape Clause (2016)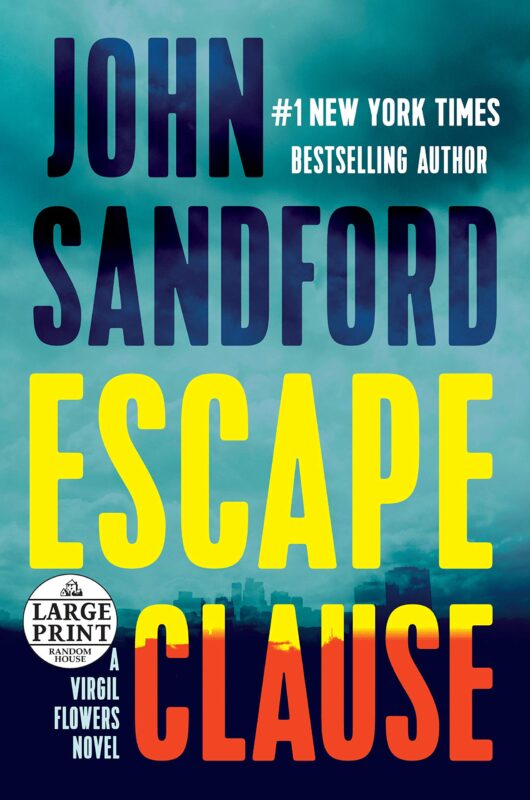 Lucas Davenport sends Virgil Flowers to the Minnesota zoo to investigate one of the most unusual cases of his career so far.
A pair of Siberian tigers have gone missing from their enclosure, and the police suspect they've been stolen. The organs of these giant creatures are a highly-prized tool in traditional Chinese medicine, and people will go to extreme lengths to get their hands on their healing properties.
And now, Flowers is about to find out just how valuable these tigers are as he comes head-to-head with their hell-bent abductors.
10. Deep Freeze (2017)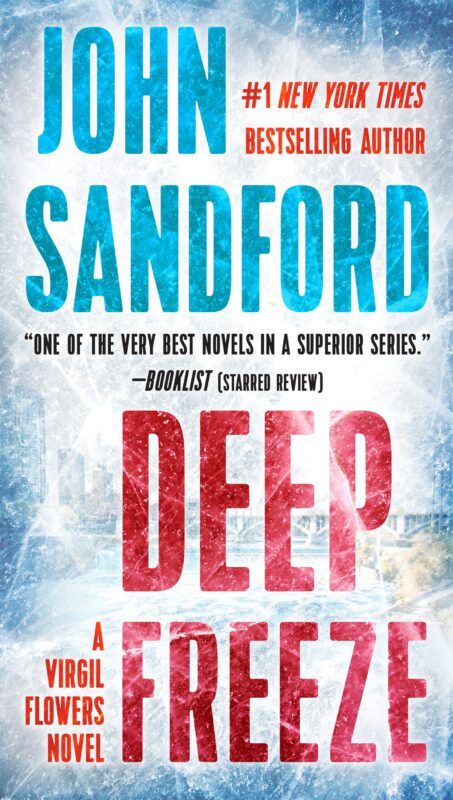 Just a few short years after his run-in with a Minnesota town's murderous school board, Virgil is called back to Trippton to investigate another killing.
This time, a woman has turned up dead, frozen solid inside a block of ice.
As the investigations get underway, Virgil finds a sinister link between the bizarre murder and an upcoming high school reunion.
It's been twenty years since the class of 1992 graduated from Trippton High, but in a small town like this one, bitter feuds and vicious rivalries can last for a lifetime.
11. Holy Ghost (2018)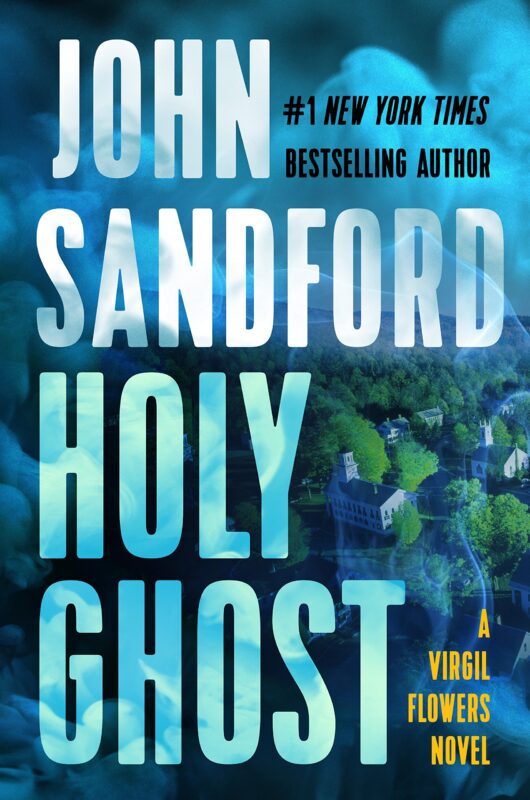 Wheatfield, Minnesota, is a desolate town with a dwindling population, and if something doesn't change soon, it could disappear entirely.
And so, the local mayor concocts a hair-brained scheme to give the struggling community a boost, a 'miracle' in the form of an apparition.
Multiple sightings of the Virgin Mary are captured on camera and shared with the world through social media, and the plan begins to work a treat. Suddenly, Wheatfield is booming, and devoted Catholics from far and wide are making their pilgrimage, hoping to catch a glimpse of the Virgin for themselves.
But things start to go awry when one day, the shooting starts, and the holy shine of Wheatfield transforms into a scene from hell.
12. Bloody Genius (2019)
A bitter feud has broken out between two departments at Minnesota State University. These once logical scholars of science and medicine have let their opposing views go to extremes, and now, things have taken a deadly turn.
A renowned academic has been murdered in cold blood, and one thing is clear; sense and reason are nowhere to be found.
One of these leading intellectuals has let madness turn to murder, and it's down to Virgil Flowers to figure out who.
13. Ocean Prey (2021)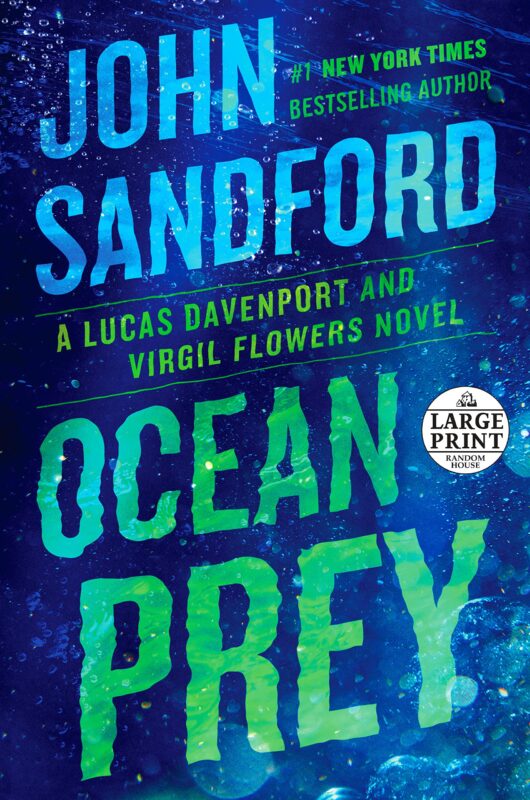 When a Coast Guardsman takes a well-deserved day off to go fishing with his family, he suddenly finds himself on duty after spotting suspicious activity on a nearby boat.
This slick, high horsepower vessel slows to a stop to collect a scuba diver. But what was this diver doing out there, all alone in the open ocean, with no boat?
Things escalate quickly, and before long, three FBI officers sent to investigate are shot and killed on the spot.
Now, it's down to the BCA to pick up where the FBI left off, and Lucas Davenport knows that Flowers is just the man to take on the case.
15. Righteous Prey (Due to be published in October 2022)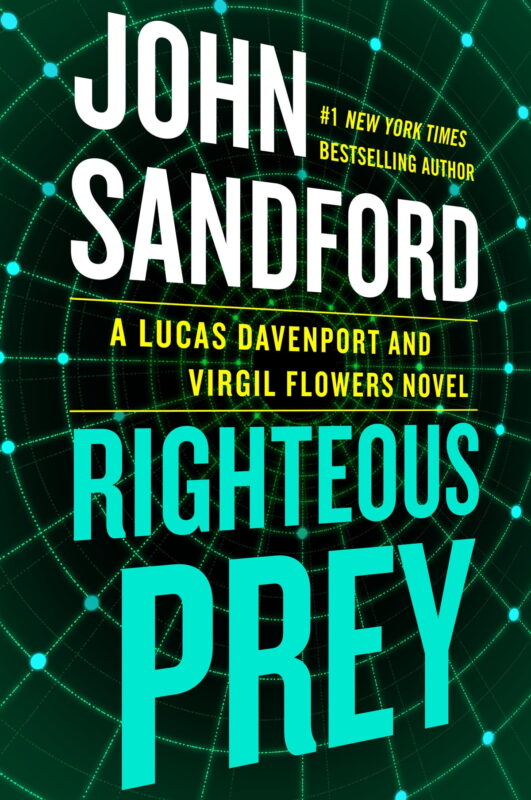 A dangerous predator has finally been captured and killed in San Francisco, but it's not the cops or the feds that have taken him down. Instead, a mysterious group of vigilantes known as 'The Five' takes the credit, announcing their victory in a high-profile press release.
With their unlimited wealth and resources, The Five target the sickest criminals in society and donate vast sums of untraceable cryptocurrency to their victims in order to right the wrongs of evil.
But when Virgil Flowers and Lucas Davenport are sent to investigate a series of seemingly unconnected killings, they begin to wonder if The Five are really the modern-day superheroes they claim to be. Could they be hiding a darker, more sinister motive?
You May Also Read: The Complete List of Jane Austen Books
Conclusion
If you love suspenseful crime novels, then John Sandford's ever-growing Virgil Flowers series is well worth a read.
Each novel is packed with captivating, multidimensional characters and jaw-dropping thrills and chills that will keep you reading long past bedtime.
If you're already a fan of the Virgil Flowers series, make sure to pre-order your copy of the next installment, Righteous Prey, which is due to hit the shelves in October 2022.