Australian children's author Mem Fox has captivated little ones with her imaginative tales since her first book, Possum Magic, was published back in 1983. These gorgeously illustrated picture books are the perfect bedtime stories for babies and toddlers, helping them to sail off to sleep feeling safe, secure, and loved.
And unsurprisingly, Mem Fox is a huge advocate for reading aloud to young children at any time of the day. So much so that she's written a book for adults, too, entitled Reading Magic, to remind us of the benefits of sharing storytime with our little ones.
After all, reading to children helps to aid their development and teaches them to be curious about the world. It can also be a beautiful bonding experience.
To date, Mem has written well over 40 books for children, and she has plenty more still in store for us. Here's a list of 21 of her most beloved books that your kids and you will love.
| Sr. No. | Title | Publication Date | Print Length | Publisher | Where to Buy |
| --- | --- | --- | --- | --- | --- |
| 1 | Possum Magic | September 15, 1991 | 32 pages | Clarion Books | Amazon |
| 2 | Wilfrid Gordon McDonald Partridge | January 1, 1993 | 32 pages | Kane Miller | Amazon |
| 3 | Time for Bed | September 24, 1993 | 32 pages | Clarion Books | Book Shop |
| 4 | Ten Little Fingers and Ten Little Toes | January 1, 2009 | 40 pages | Walker Childrens Paperbacks | Amazon |
| 5 | Hattie and the Fox | September 30, 1992 | 32 pages | Aladdin | Amazon |
| 6 | Night Noises | September 22, 1989 | 32 pages | Clarion Books | Book Shop |
| 7 | Koala Lou | January 1, 1992 | 32 pages | The Trumpet Club | Amazon |
| 8 | Wombat Divine | September 7, 1999 | 32 pages | Clarion Books | Amazon |
| 9 | Sleepy Bears | October 01, 2002 | October 01, 2002 | Clarion Books | Amazon |
| 10 | Harriet, You'll Drive Me Wild! | May 1, 2003 | 32 pages | Clarion Books | Amazon |
| 11 | Two Little Monkeys | May 1, 2012 | 32 pages | Puffin | Amazon |
| 12 | Whoever You Are | August 01, 2001 | 32 pages | Clarion Books | Book Shop |
| 13 | A Particular Cow | January 1, 2010 | 40 pages | HMH Books for Young Readers | Amazon |
| 14 | A Cat Called Kite | April 1, 1960 | | Scholastic Book Service | Amazon |
| 15 | Zoo-Looking | September 1, 2001 | 32 pages | Mondo Pub | Amazon |
| 16 | Sophie | March 22, 2021 | 39 pages | Picco Puppy | Amazon |
| 17 | Tell Me About Your Day Today | January 1, 2012 | 32 pages | Scholastic | Amazon |
| 18 | The Magic Hat | May 01, 2006 | 32 pages | Clarion Books | Book Shop |
| 19 | Boo to a Goose | January 1, 1998 | 32 pages | Hodder Childrens Books | Amazon |
| 20 | Hunwick's Egg | 24 January, 2005 | 32 pages | Penguin Books Australia | Amazon |
| 21 | Cat Dog | October 19, 2021 | 40 pages | Beach Lane Books | Book Shop |
1. Possum Magic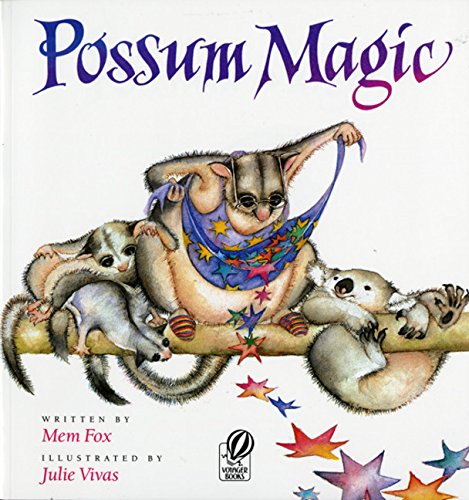 Grandma Poss has used her special magic to turn Baby Hush invisible and protect him from the animals in the bush. But now, Hush is tired of not being able to see himself, and he wants to reverse the spell. So the pair head off on a grand adventure around Australia to find the magic food to turn him visible again.
2. Wilfrid Gordon McDonald Partridge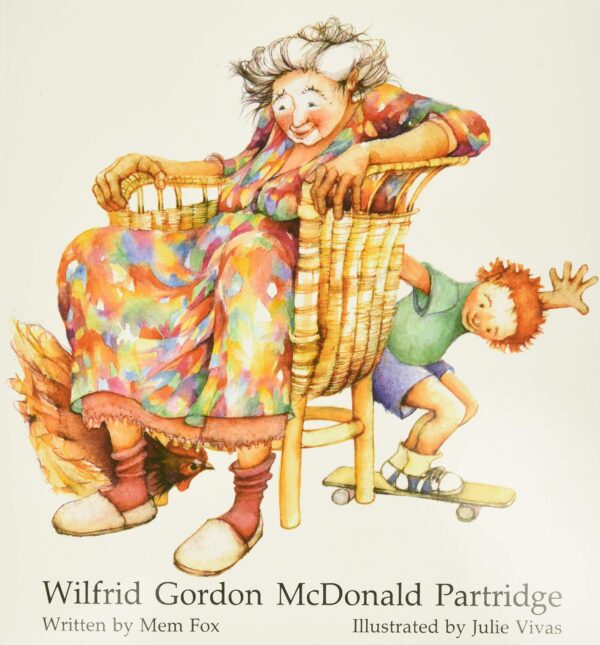 Wilfred Gordon McDonald Partridge has plenty of friends at the nursing home next door to his house, but his favorite friend of all is Miss Nancy Alison Delacourt Cooper. And what a coincidence; she has four names, just like him!
But unfortunately, 96-year-old Miss Nancy has lost her memory, so Wilfred, being the good friend he is, steps in to help her find it.
3. Time for Bed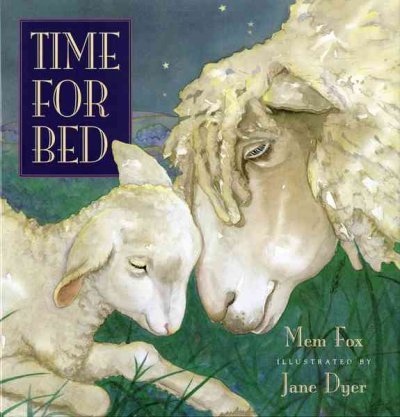 As the sun sets for another day and the sky above grows dark, children everywhere are being tucked up into bed.
"It's time for bed, little sheep, little sheep. The whole wide world is going to sleep."
Comfy and cozy, the little animals yawn big and wide as they snuggle in under the covers. Off to dreamland they go, safe and sound until the sun rises her cheerful head again in the morning.
4. Ten Little Fingers and Ten Little Toes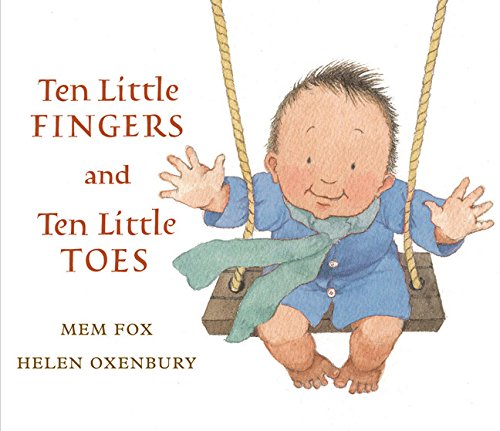 Is there anything sweeter than chubby baby fingers and chunky baby toes? No matter where they're from, all around the world, baby wrinkles, dimples, and roly-poly sprinkles are a joyous sight to behold!
We might all be different, but we're also all the same: Ten perfect fingers, ten perfect toes, and of course, let's not forget a squishy baby nose!
5. Hattie and the Fox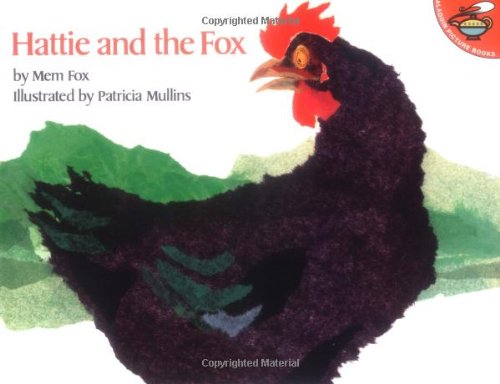 Hattie knows there's something scary hiding in the bushes. But none of her friends, including the goose, the sheep, the pig, the horse, and even the cow, aren't paying any attention. Will they listen to Hattie's warning before it's too late?
6. Night Noises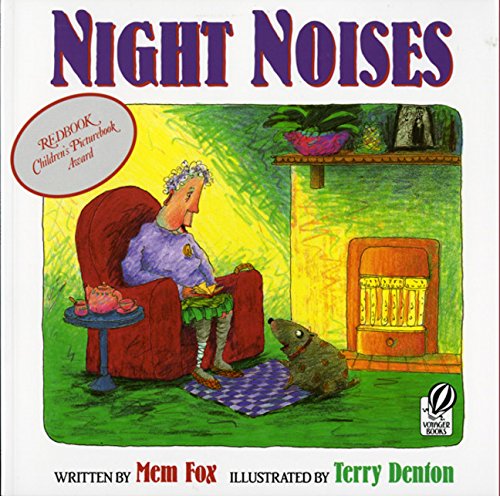 Lily Laceby is an old lady who can often be found dozing by the fire. Her loyal dog Butch Aggie lies right there beside her, but today, he can hear a strange noise outside. After barking and barking, Lily Laceby finally wakes up, and to her delight, she finds a wonderful surprise waiting for her!
7. Koala Lou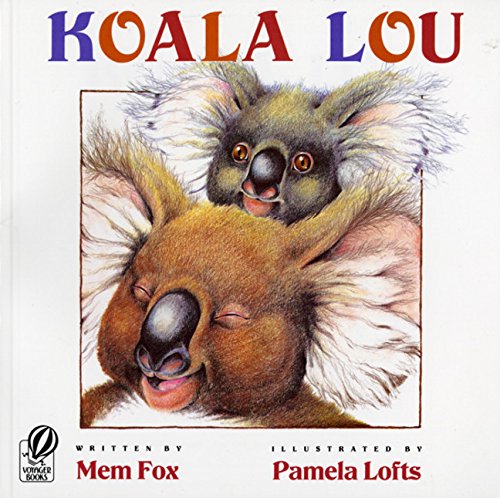 Koala Lou is used to being the only baby in the bush. But now, there's a new sibling on the way, and little Lou worries that she might be forgotten.
And so, she enters the Bush Olympics in the hopes of winning the top spot in the race and her momma's heart. But she's about to discover that when it comes to love, there is no second place.
8. Wombat Divine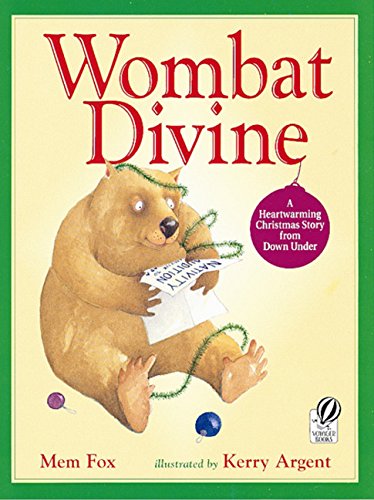 Wombat adores Christmas and everything that comes with it, but his very favorite part of the festive season is the Nativity play.
And now, after years of wishing he could take part, he's finally old enough to audition. Yet as the cast is announced, his heart sinks as he realizes he's not been chosen for the starring role. Will there still be a part for Wombat to play?
9. Sleepy Bears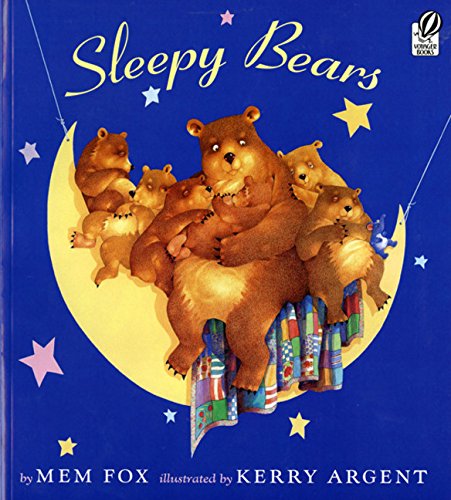 After a long year of fun and adventure with Mother Bear at their side, it's time for six little bear cubs to close their eyes and sail off to sleep for the winter.
But these particular bear cubs aren't ready for bed; in fact, they don't feel tired at all! Can Mother Bear work her magic and lull them to sleep with the help of a gentle rhyme?
10. Harriet, You'll Drive Me Wild!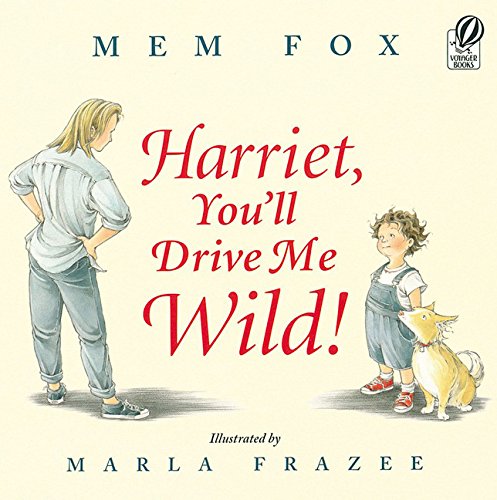 Try as she might, Harriet can't help but be pesky sometimes. And try as she might, her mother can't help but lose her temper sometimes too.
But Harriet and her mother both know that even when they do or say things they might regret, they both love each other very much, and nothing will ever change that.
Bonus Read: 10 Types of Books For Young Children
11. Two Little Monkeys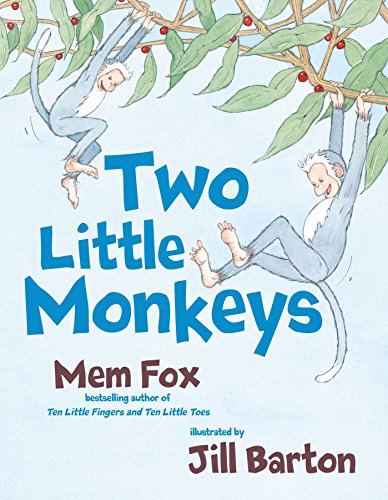 Two little monkeys, one named Cheeky and one named Chee, are outside in the sunshine, playing by a tree.
But there's a cunning, hungry creature lurking nearby, hiding away, ever so sly. Who could it be, who is it really? Could it be a sweet surprise for Cheeky and Chee?
12. Whoever You Are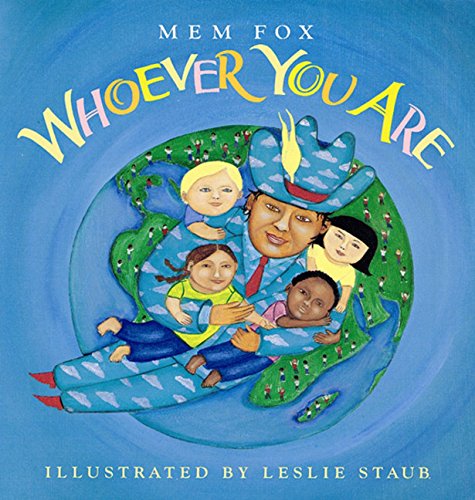 Across the world, little children everywhere are doing what they do best; eating, playing, laughing, crying, learning, and sailing off to sleep. And while they might look different and speak in other tongues, underneath, the world's children are all alike.
13. A Particular Cow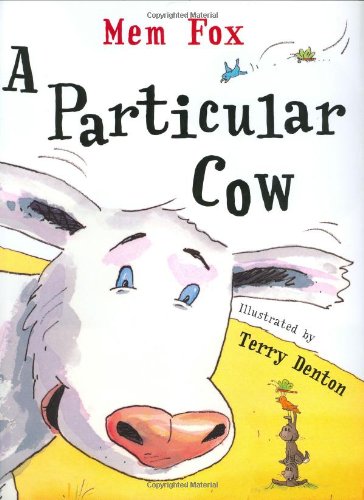 Cow's ordinary Saturday morning stroll begins just like it always does, but suddenly, she's blinded by a pair of rouge bloomers. Now, she's stumbling around town, unable to see, and chaos ensues.
She comes head to head with the mailman, a group of unimpressed sailors, and even a wedding party. But when those pesky bloomers finally fly away, she's completely unaware of the chaos she's caused.
14. A Cat Called Kite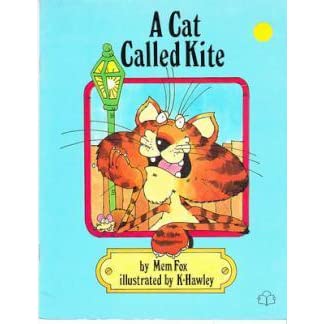 Also Read: 8 of the Most Epic Books for Kids
There were once two little kitties, as cute as cute can be. But while they were small and fuzzy on the outside, they were as tough as old boots underneath. Nothing could scare them, not even the big mean neighborhood bulldog bully.
So, alongside their trusty dragon pal, this feisty pair of felines set out to teach him a lesson.
15. Zoo-Looking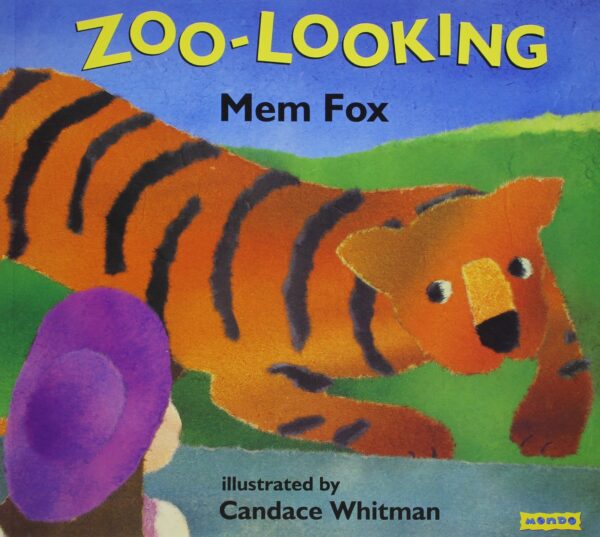 A daddy and a daughter enjoy a day at the zoo, and what a day it is! There's so much to see in this animal wonderland, from the ferocious tiger with its stripey back to the black and white zebra with a tail that goes "whack!"
16. Sophie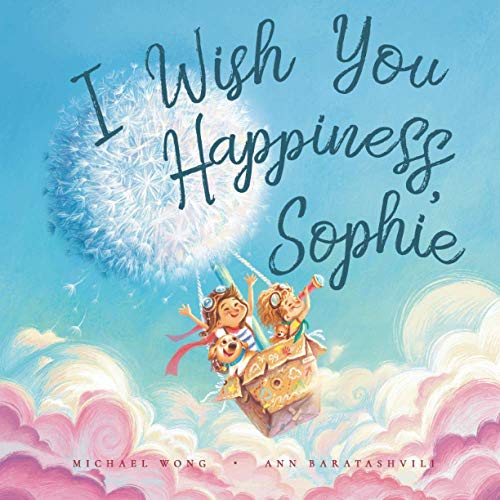 Sophie and her Grandad have always been the best of friends, and when she was little, the pair would play and play. But now, Sophie's grown older, and her Grandpa has too, and he's not got the energy he once had.
Soon, he must be on his way, but while Grandpa might be gone, the love they shared will never leave; it's right there inside of Sophie, and it always will be.
17. Tell Me About Your Day Today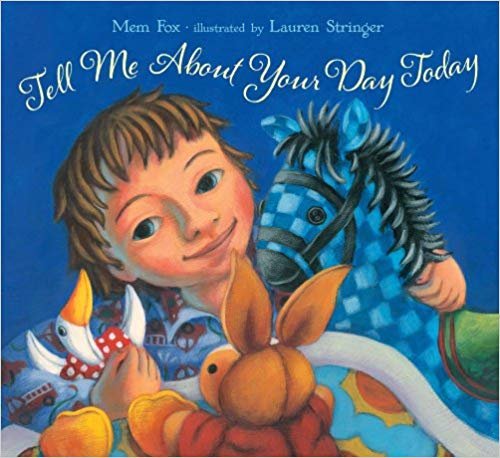 This is the story of a boy who loves bedtime; in fact, it's his favorite part of the day. That's because, at bedtime, he snuggles up with his stuffed animal friends as they share stories together. The little boy can't wait to tell them about all the fun and adventures he's had, and he can't wait to hear all about theirs too.
18. The Magic Hat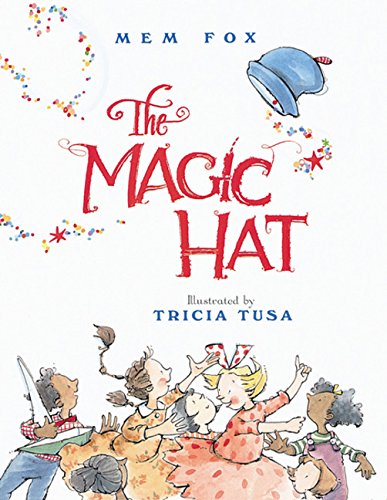 The day began like any other ordinary day, with the sun shining bright in the sky. But out of the blue, without any warning at all, a magic hat is spotted flying above.
It sails, spins, bounces, and tumbles, leaving its magic all over the place. Now, the townsfolk are suddenly transformed, and they're anything but ordinary.
19. Boo to a Goose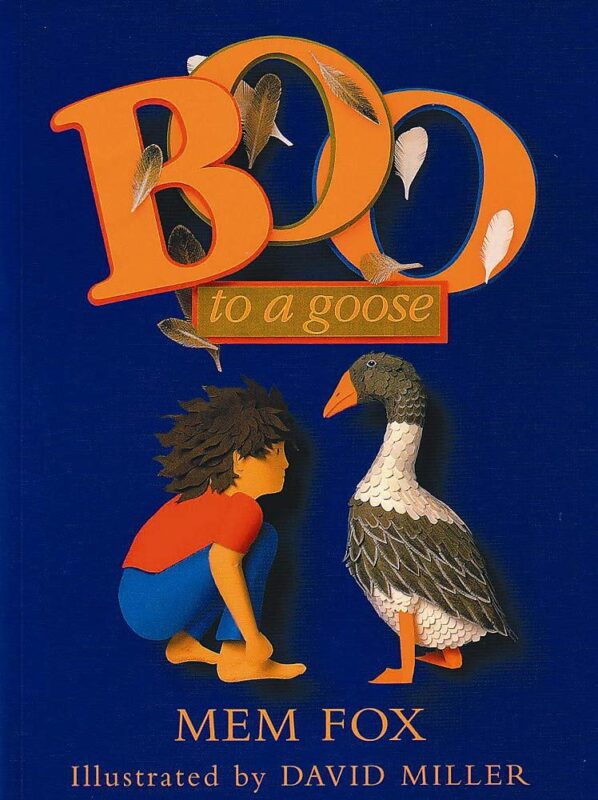 There are probably many things you'd rather do than say "boo" to a goose, and the child in this story can certainly name a few.
He'd take a long walk from here to New York, and he'd eat all the butter from here to Calcutta. He'd even go as far as to feed pajamas to piranhas and walk on his knees past a hive full of bees!
After all, it's not nice to frighten our feathered friends!
20. Hunwick's Egg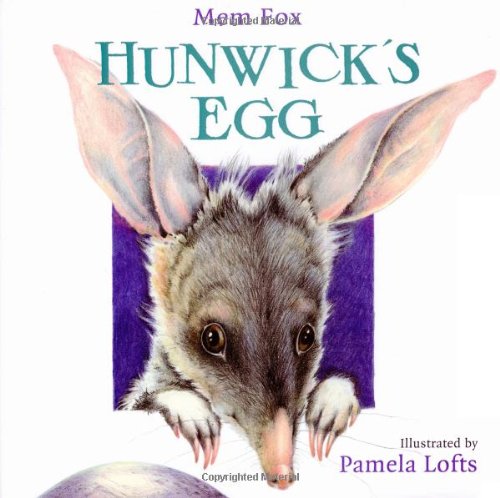 There's been a big storm, and it's left behind the most mysterious object outside of Hunwick's burrow: an egg that just won't hatch.
Everyone waits impatiently to find out what lives inside it, becoming more and more perplexed by the day—everyone except for Hunwick, that is. Hunwick and the egg are friends, and he's the only one who understands it and knows its untold secret.
21. Cat Dog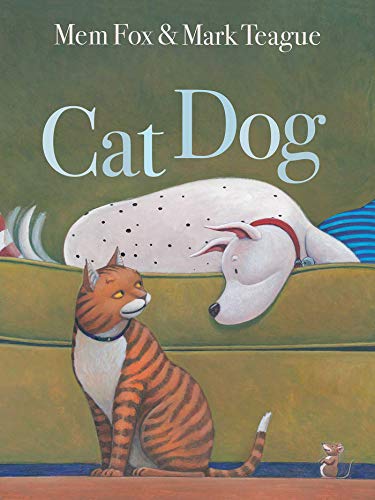 "Once, there was a huge, scary dog. Right?
Wrong! But there was a cat."
A cat and a dog are minding their own business when they make a shocking discovery; there's a mouse in the house! The three animals, two big and one very small circle each other in anticipation. What will this unlikely trio do next?
Conclusion
Mem Fox is one of Australia's most celebrated children's authors, and her books have delighted kids for several generations now.
Her timeless, comforting, and beautifully illustrated tales make great bedtime stories and will inspire little readers to love books for years to come.
Maybe you read Mem Fox when you were a kid, or perhaps your own children love her stories now. Either way, I'd love to hear what your favorite titles are. Let me know in the comments below!