When I was a kid, it was mystery books that first drew me in and got me interested in reading. I loved feeling like an undercover detective gathering precious clues to be the first to solve the case.
Kids thrive on having fun, and mystery books are undoubtedly one of the most fun genres out there. So if you're looking for a great read to inspire your kids to pick up a book this year, then look no further. Here's a list of 10 amazing, chart-topping mystery books that kids will love. Most of these titles are part of a larger series, so there's plenty more mystery and intrigue for your child to enjoy after they turn over the last page. I've included a mix of classic stories and recent bestsellers, and even a couple of my favorites from my own childhood too. Enjoy!
| Sr. No. | Title | Publication Date | Print Length | Author | Publisher | Where to Buy |
| --- | --- | --- | --- | --- | --- | --- |
| 1 | Escape from Mr. Lemoncello's Library | June 24, 2014 | 336 pages | Chris Grabenstein | Yearling | Amazon |
| 2 | The Secret of the Old Clock | May 1, 1930 | 192 pages | Carolyn Keene | Grosset & Dunlap | Amazon |
| 3 | Murder Most Unladylike | August 09, 2022 | 1776 pages | Robin Stevens | Simon & Schuster Books for Young Readers | Book Shop |
| 4 | Winterborne Home for Vengeance and Valor | December 29, 2020 | 352 pages | Ally Carter | Clarion Books | Amazon |
| 5 | Three Times Lucky | December 31, 2013 | 336 pages | Sheila Turnage | Puffin Books | Amazon |
| 6 | Chasing Vermeer | May 01, 2005 | 304 pages | Blue Balliett | Scholastic Paperbacks | Book Shop |
| 7 | Midnight at the Barclay Hotel | August 25, 2020 | 320 pages | Fleur Bradley | Viking Books for Young Readers | Amazon |
| 8 | Serafina and the Black Cloak | July 14, 2015 | 304 pages | Robert Beatty | Disney-Hyperion | Amazon |
| 9 | Through Many Dangers | April 11, 2014 | 150 pages | Dana Rongione | Createspace Independent Publishing Platform | Book Shop |
| 10 | The Fairy-Tale Detectives | May 2, 2017 | 288 pages | Michael Buckley | Amulet Paperbacks | Amazon |
1. Escape from Mr. Lemoncello's Library by Chris Grabenstein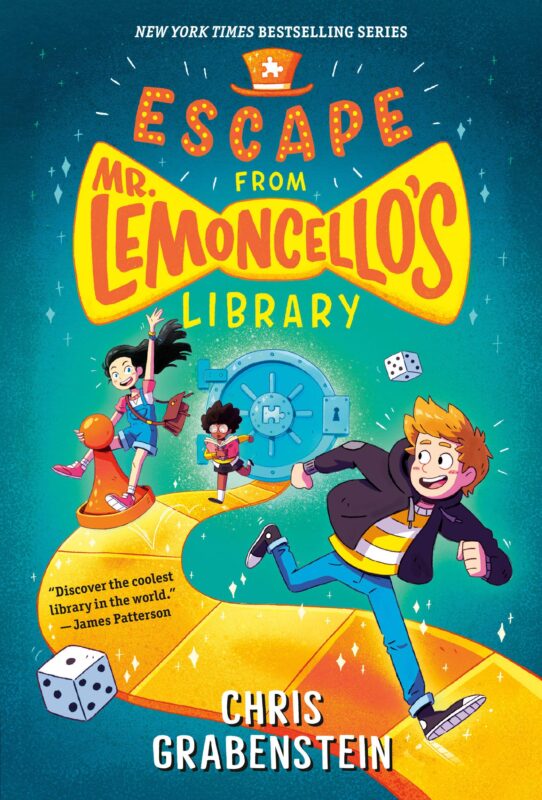 Kyle Keeley adores games. It doesn't matter what type of game it is -board games, card games, puzzle games, video games- he loves them all. So when he finds out that his all-time hero, the world famous game maker Luigi Lemoncello, is the man behind the brand new library in town, he's delighted.
And just when he thought it couldn't get any better, Kyle manages to win himself a ticket to be one of the first to set foot inside the library. He and 12 other kids have the honor of staying there overnight for an opening extravaganza full of fun, food, and plenty of games.
But the next morning, when it's time to leave, there's a problem. The doors are still locked, and no one seems to have a key. Now Kyle and the other children must work together to solve a series of clues, puzzles, and riddles to find the secret escape route before they're trapped inside forever.
2. The Secret of the Old Clock by Carolyn Keene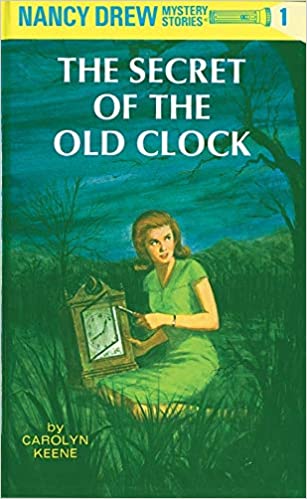 In this first installment of the Nancy Drew Mystery Stories, Nancy is tasked with finding the missing will of the recently deceased millionaire, Josiah Crawley. His friends and relatives were all promised a share of his wealth upon his death, but to everyone's surprise, his entire fortune is being left to the undeserving Topham family.
Using her quick wits and razor-sharp detective skills, Nancy Drew realizes that the clue to the missing will is in an old clock owned by Mr. Crawley, and she sets out on a hair-raising quest to find it before it's too late. Can she solve the mystery and ensure that Mr. Crawley's family gets the inheritance they deserve?
3. Murder Most Unladylike by Robin Stevens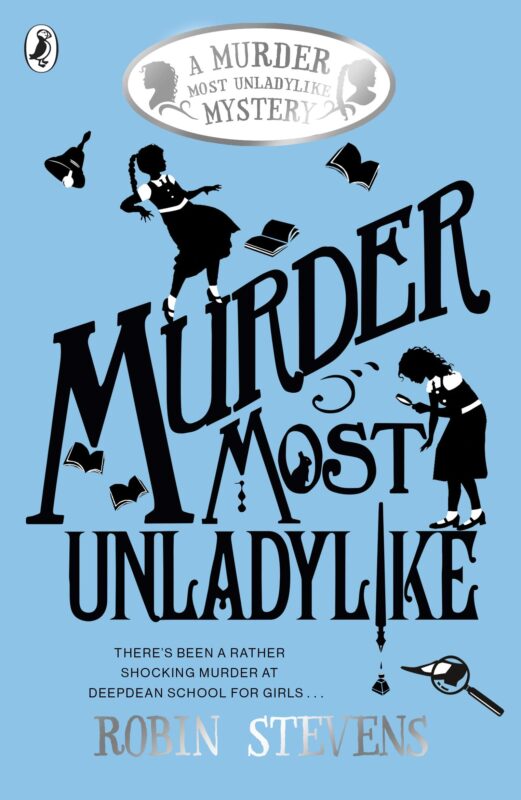 Daisy Wells and Hazel Wong have launched a new secret detective agency at Deepdean School for Girls, but up until now, they've been short on mysteries to solve.
But that's all about to change when Hazel makes a shocking discovery in the gym. There, lying dead on the floor, is Miss Bell, the Science Mistress. Hazel dashes to alert help, but when she returns just a few short minutes later, the body is nowhere to be seen.
Now, the girls have the most important case of their careers to solve. With Hazel as the only witness, no one believes Miss Bell is dead, and so the pair have to gather evidence and track their suspects alone. Can they use their secret agent intuition to crack the case? Or will someone at Deepdean School for Girls get away with murder?
4. Winterborne Home for Vengeance and Valor by Ally Carter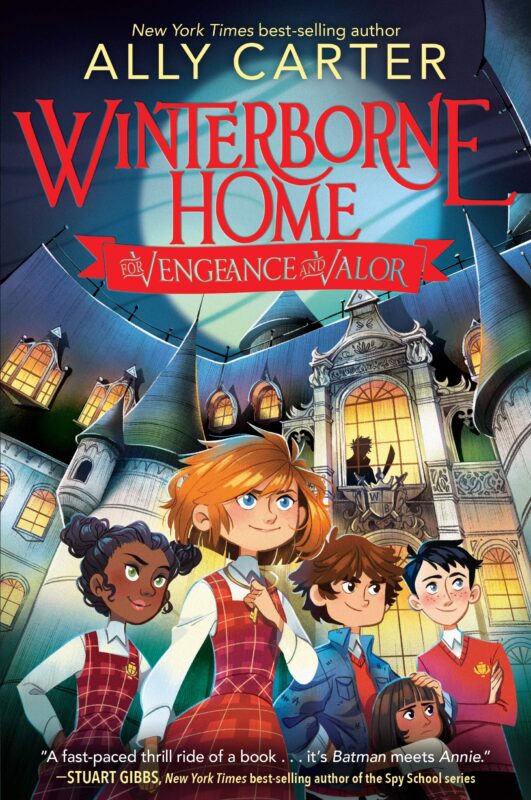 11 year old April knows she's not like the rest of the kids at Winterborne Home. To begin with, she's not an orphan, and her mother will be coming to collect her any day now.
But soon after she arrives, she realizes that Winterborne isn't like any other children's home. This big old scary mansion holds some dark secrets, including the mystery of the missing billionaire, Gabriel Winterborne. Everybody, including the police, thinks he's dead, but April has uncovered him alive and well, living in a secret lair down in the basement.
Now, it's down to April and her new orphan friends to protect Gabriel. Someone is after him, and they want to take Winterborne Home down with him.
5. Three Times Lucky by Sheila Turnage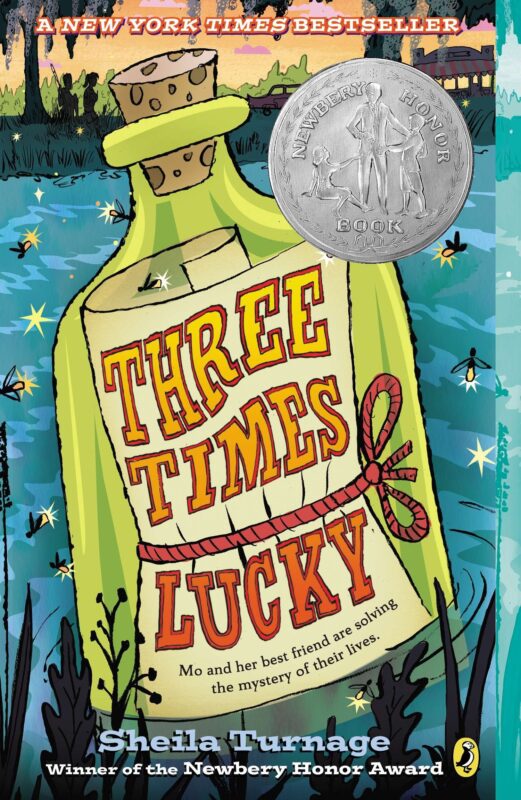 Moses -Mo- LoBeau washed up on the shores of Tupelo Landing, North Carolina, eleven years ago after a deadly hurricane, and ever since then, she's been causing a stir in the sleepy southern town.
From the moment she arrived, Mo was welcomed into the home of local café owners, the Colonel and Miss Lana. And so, even though she's convinced her real mother is out there somewhere, waiting to find her, Mo loves her adopted family as if they were her own.
But when the Colonel and Miss Lana are put in danger, Lana and her best friend Dale Earnhardt Johnson III find themselves in the fight of their lives. Now, the pair must solve the biggest mystery Tupelo Landing has ever seen, and they won't stop until they uncover the truth.
6. Chasing Vermeer by Blue Balliett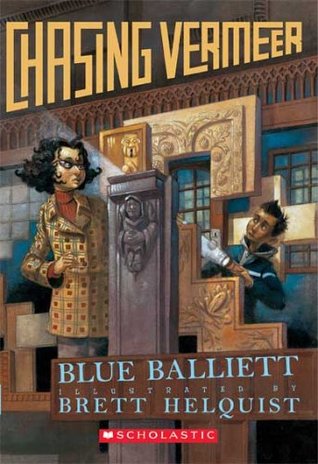 11 year old students Petra Andalee and Calder Pillay have a lot in common. They live on the same street in Chicago, they share the exact same birthday, and they have the same sixth-grade teacher, the fabulous Ms.Hussey. But can they work together to solve one of the biggest art crimes of the century?
When the pair learn that the famous Vermeer painting has been stolen from its rightful home, they head out on a dangerous mission to crack the case. Everyone- their neighbors, teachers, and even their parents- are a suspect. Using their keen intuition and quick-wittedness, along with a little knowledge of art history, they set out to unravel a mystery that even the FBI can't handle.
7. Midnight at the Barclay Hotel by Fleur T. Hunting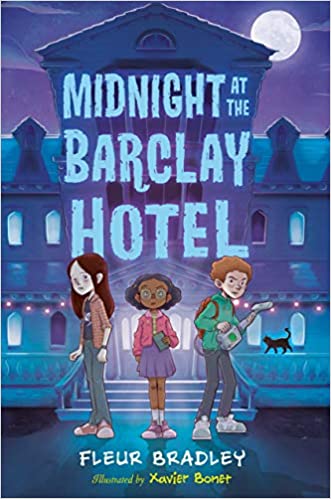 JJ Jacobson was just trying to do something nice for his mom when he convinced her to accept an invitation to the exclusive Barclay Hotel for an all-expenses-paid luxury getaway. But now he's landed them both in hot water.
Suddenly he's embroiled in a murder mystery scandal, and his mother is the prime suspect. But JJ knows his mother didn't kill the owner of the hotel, and now, he must fight to clear her name. But the only way to do that is to solve the case himself. And so, with the help of his new friends Penny and Emma, he sets out on a mission to find the real killer and bring them to justice before it's too late.
8. Serafina and the Black Cloak by Robert Beatty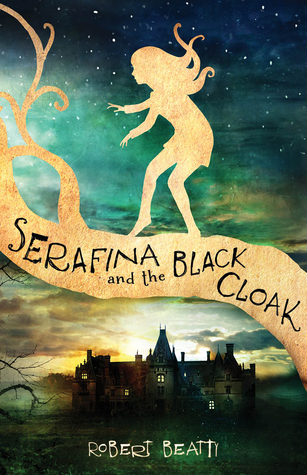 Serafina has always been under strict instructions from her father to stay within the confines of the grand Biltmore Estate. And with so much to explore, she's never even thought to disobey him. But when she's out of the basement, Serafina must be careful never to be seen. That's because no one knows that she and her pa, the estate's handyman, have been secretly living down in the basement for years.
But Serafina will soon be forced to blow her cover when she discovers the terrifying truth behind a spate of child kidnappings at Biltmore. A mysterious, creepy figure dressed in a long black coat roams the halls at night, and when he tries to capture Serafina, she knows for sure that he's the one behind the disappearances.
And so she enlists the help of the Biltmore owner's nephew, Braeden Vanderbilt, and together they set out on a dangerous mission to uncover the true identity of the man in black. But, can they solve the mystery before more children disappear? And is Serafina's secret life in the basement about to be exposed?
9. The Delaware Detectives by Dana Rongione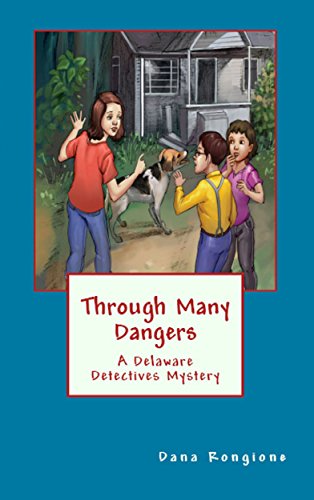 Abby Patterson, and her little brother Jamie, are spending one final summer at their grandmother's old house in Delaware. Unfortunately, their great Uncle Harold has a terrible gambling problem, and so he's selling the property to pay off his debts. Abby and Jamie's Pop Pop is furious about the arrangement, but with no money of his own to buy the house, he has no choice but to help get it ready for sale.
One day over the summer, Abby and Jamie decide to explore the creepy old attic. As they're searching through the dusty belongings, they uncover a mysterious old stamp collection. Each stamp has a secret message scrawled on the back, and the children know right away that it's a clue.
Now, the pair find themselves on a secret mission to uncover a hidden treasure. Following the clues, they begin to unravel the mystery of a missing fortune. Could there be a way to save their Gramother's home after all?
10. The Fairy-Tale Detectives by Michael Buckley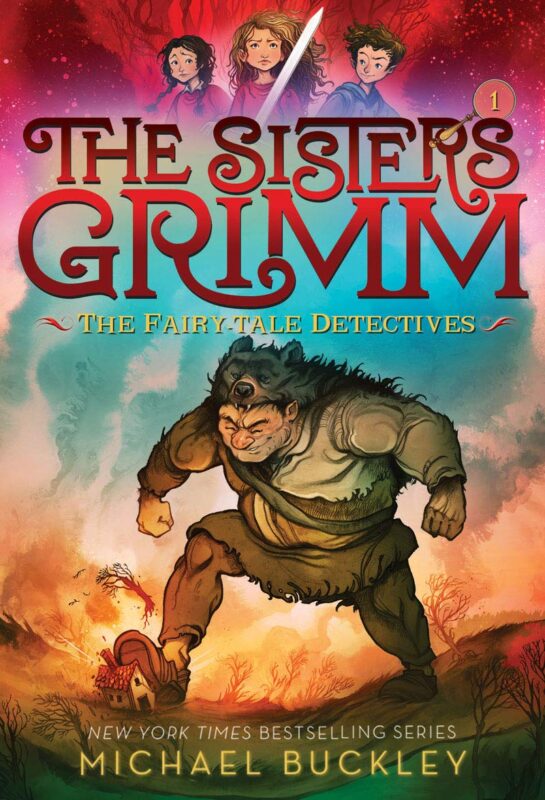 Sabrina and Daphne Grimm haven't had it easy. Their parents mysteriously disappeared, leaving them with no one to take care of them, or so they thought. But it turns out their Granny Relda, who they thought was dead, is alive and well, and she's invited the girls to go and live with her.
Granny explains that Sabrina and Daphne have two very famous ancestors; the fairy tale authors, the Brothers Grimm. But according to her, those stories weren't fairy tales after all; they were case files of magical mischief, and they're all true.
At first, the girls don't believe a word of it. Their cooky old grandmother must be crazy. But when Granny is carried off by a 200 ft giant, it soon becomes clear that she was telling the truth. Suddenly, all the fairy tale characters they thought belonged in books are appearing in front of their eyes; prince charming, the magic mirror, Beauty, the little pigs, just to name a few.
Now, they must work together to save their grandmother and follow their birthright to become the world's only pair of crime-fighting fairy tale detectives.
Conclusion
These ten amazing action-packed mystery books are so addictive that kids won't want to put them down. Many are part of a series, so if your child enjoys one of these books, be sure to take a look at the other titles in the collection too.