It's never too early to instill a love of reading in children, and preschool-aged kids (3-5 years old) absolutely adore being read to!
AT A Glance: Our Top 5 Picks for Preschool Books
Spending time reading with preschoolers on a regular basis helps them to develop their imaginations and encourages curious young minds to explore the world around them.
Whether you're a teacher or a parent, you're going to want to make sure that your children love what they're reading. Here's a list of 14 excellent preschooler-approved books that they'll want to read over and over again.
Best Preschool Books
IMAGE
PRODUCT
FEATURES
PRICE
The Little Engine That Could by Watty Piper
• Genres: Children's literature, Picture book, Fiction
• Page count: 37 (Paperback)

View on Amazon

Play This Book by Jessica Young
• Genre: Children's literature
• Page count: 32 (Hardcover)

View on Amazon

Off to See the Sea by Nikki Grimes
• Genres: Children's literature, Fiction
• Page count: 32 (Hardcover)

View on Amazon

We Are (Not) Friends by Anna Kang
• Genres: Fiction, Comics
• Page count: 40 (Hardcove)

View on Amazon

My Heart Fills With Happiness by Monique Gray Smith
• Genres: Children's literature, Fiction
• Page count: 24 (Hardcove)

View on Amazon

The Very Hungry Caterpillar by Eric Carle
• Genres: Children's literature, Picture book, Fiction
• Page count: 26 (Board book)

View on Amazon

Knuffle Bunny A Cautionary Tale by Mo Willems
•Genres: Children's literature, Picture book, Fiction
• Awards: Caldecott Medal

View on Amazon

The Giving Tree by Shel Silverstein
• Genres: Children's literature, Picture book, Fiction
• Page count: 64 (Hardcover)

View on Amazon

The Kissing Hand by Audrey Penn
• Genre: Children's literature
• Page count: 32 (Paperback)

View on Amazon

The Lion and the Mouse by Jerry Pinkney
• Genre: Children's picture book
• Page count: 40 (Harcover)

View on Amazon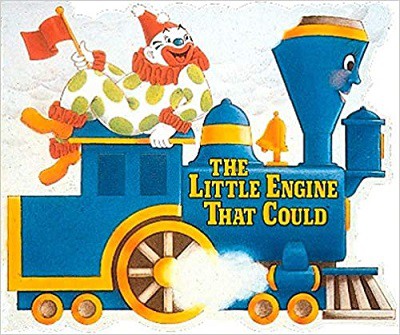 This delightful tale begins with a train on its way to deliver toys and gifts to good little boys and girls. But on the way, the train breaks down, leaving the toys stranded on the tracks. Luckily, a blue train passes by, and she offers to help them over the hill. Despite her small size, she uses all of her might and determination to get the job done, ensuring that every child gets their gift.
Every page of this interactive book allows children to explore making music. Strum a guitar, crash some cymbals, plunk a piano, and much more! There are no battery-operated sound effects, and there's no need to sync up to a mobile device; the music made in the pages of this book runs entirely on imagination!
The whole book reads like a song, with flowing rhyming text and rhythm, plus some beautiful illustrations that keep little ones engaged.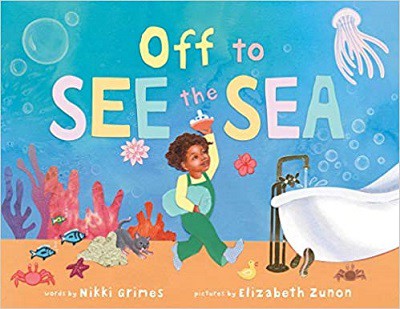 This vibrantly illustrated book is the perfect way to make bath time an adventure for your little ones.
It all begins when a mother excitedly whispers "bath time" in her child's ear, and off they go on an expedition in the open ocean. Sea creatures are exploring below the surface, boats are bobbing on the waves, and of course, there are plenty of rubber duckies too. This book will have your kids begging for bath time!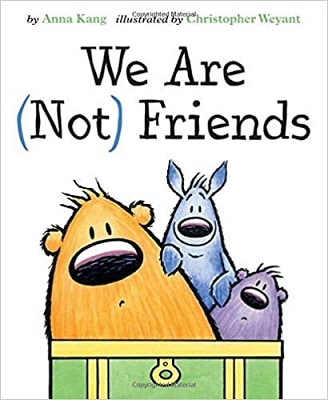 Two furry pals are playing together when a new friend joins in. Throughout the rest of the day, there are times when each friend feels a little jealous and left out. They aren't used to playing in threes, and it can be hard to know how to act when others are competing for your friend's attention.
But after a few hiccups and hurdles, this endearing trio begins to navigate their new friendship triangle with success. This gentle book invites children to explore the tricky world of interpersonal relationships in a warm and entertaining way.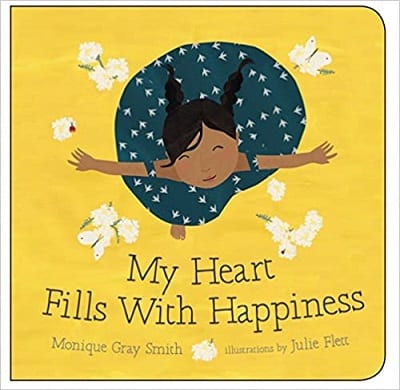 This beautifully illustrated board book encourages young children (and adults!) to stop and smell the roses. It serves as a reminder to cherish every moment in our lives that brings us joy; simple things, like holding your mom or dad's hand, feeling the warm sun on your face, or walking barefoot in the grass.
No list of books for preschoolers would be complete without this all time classic. It all begins on a sunny Sunday when a brand new caterpillar is hatched out of a little egg. But this baby caterpillar is hungry, and so day after day, he munches his way through all kinds of tasty treats until eventually, at last, he is full.
Contented and sleepy, he weaves himself a perfect cocoon and drifts off to sleep. His sleep is so deep that he doesn't wake up until a few weeks later, but when he does, we're in for a big surprise. Our hungry caterpillar has been transformed into a beautiful butterfly!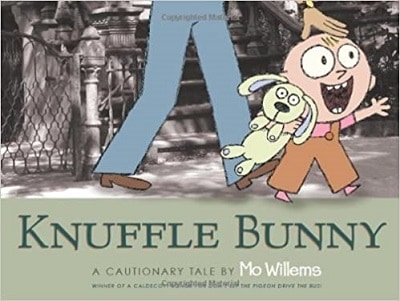 This heartwarming and amusing story follows Trixie and her Knuffle Bunny as they head off with Dad for a trip to the laundromat. But things take a turn for the worse on the way home when Trixie realizes that Knuffle Bunny has been left behind.
Trixie is still too little talk, so her attempts to alert Dad to KB's disappearance don't work. They get all the way home before Mom notices, and they all dash back to the laundromat to rescue a very wet but very clean bunny.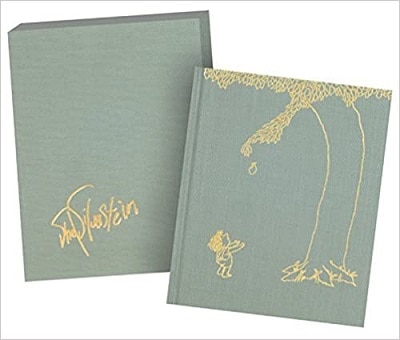 This tender book tells the tale of an apple tree and a curious little boy. Every day the boy comes to the tree to enjoy her delicious apples, climb her long branches, and slide down her trunk. The tree loves seeing the little boy happy, and she cherishes their time together.
But as the boy grows bigger and older, it becomes a struggle for the poor old tree. Still, the tree continues to give and give. This poignant story helps children to explore concepts of boundaries, give and take, and unconditional love.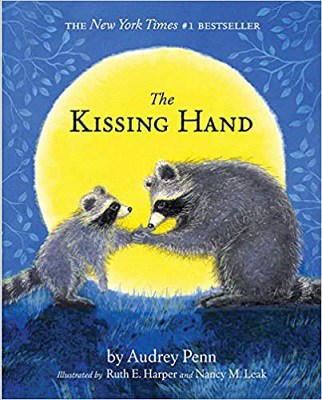 It's the first day of school for the forest animals, but poor little Chester Racoon is too nervous to go. Thankfully, Mrs. Racoon is on hand to help ease Chester's fears. She shares with him a special family secret called the Kissing Hand, a gentle kiss on the hand from his mother that will stay with him all day.
Now, whenever he feels a little frightened or lonely, he knows, thanks to the Kissing Hand, that his mother's love is always with him.
This beautiful book has helped children take their firsts steps into the big wide world for over two generations, and it continues to be a family favorite to this day.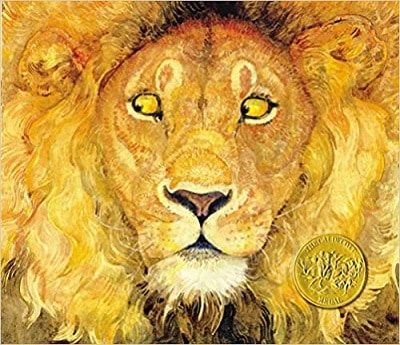 This award winning book needs no words to portray its heartwarming message; Jerry Pinkney's illustrations do all the talking in this retelling of one of Aesop's classic fables.
It begins with a ferocious lion who, at the last minute, decides the spare the little mouse he was about to gobble up for dinner. Grateful for his mercy, the little mouse then comes to the lion's rescue when he's ensnared in a poacher's trap.
The lack of words leaves a wonderful opportunity to explore the messages in this book with your little ones, as they use their imaginations and the wonderfully vivid illustrations, to add their own dialogue.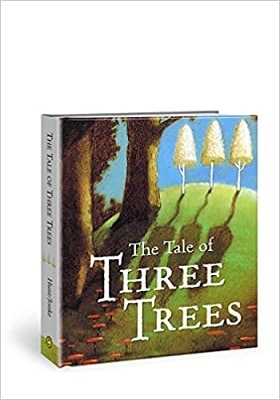 Angela Elwell Hunt uses imaginative imagery to retell the Chrisitan Easter story in a new and captivating way. High up on a mountain, three trees dream about what they want to be when they're older.
One of them wants to become a treasure chest, another wishes to be transformed into an ocean vessel, and the third aspires to become a signpost to God.
They are each granted their wishes, but not in the ways they expected. This touching story is a wonderful way for Christian families to explore the significance of Jesus' life with their children from a young age.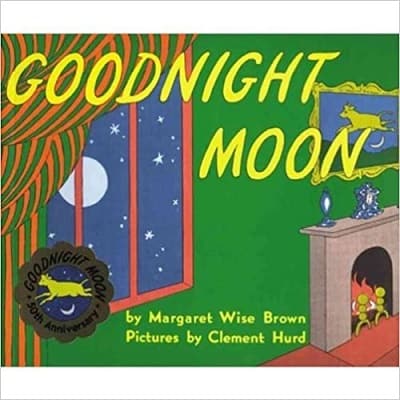 This classic piece of children's literature has helped parents soothe their children to sleep for generations now.
Tucked up in bed after a long day of play, a little bunny says good night to all the familiar things in their room; to the locks and the socks, the three little bears sitting on their chair, the mittens and the kittens, nothing and nobody are forgotten. And finally, with heavy eyelids and a happy heart, it's "Goodnight room, goodnight moon."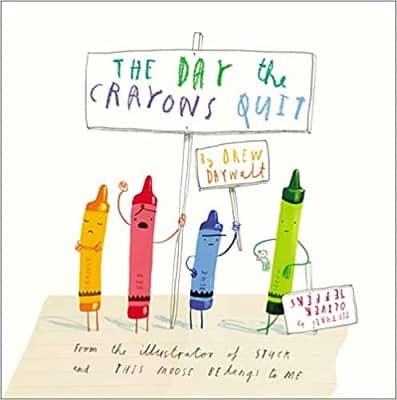 Little Duncan is excited to color, but when he opens up his box of crayons to get started, he's in for a shock; they've all quit!
Apparently, there's been some trouble inside the crayon box. Blue is exhausted from coloring endless water and sky, pink is upset that they never get used, and orange and yellow have stopped speaking to each other entirely. Now it's down to Duncan to fix this mess and restore peace among the crayon world.
This is a great book to encourage your little ones to get creative with crayons in a whole new way.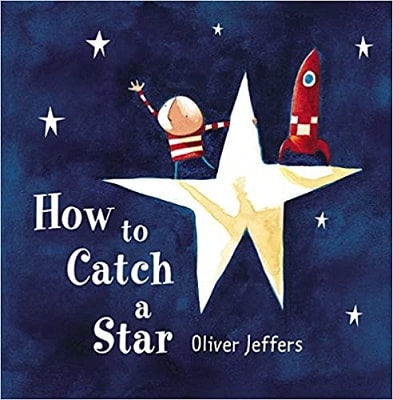 A little boy loves stars so much that he decides to catch one of his very own.
But catching a star isn't easy, and they never seem to tire of hanging high up in the sky all night. The boy climbs the tallest tree he can find, but he still can't reach them. He even makes a rocket ship to head up into space, but it's made out of paper, so it doesn't fly well at all.
The little boy is downhearted and ready to give up on his dream of owning a star when he learns a valuable lesson. Sometimes, the things you desire the most were right there under your nose the whole time.
Conclusion
Some of the books listed above are timeless classics, and others are new releases, but they all have one thing in common; they ignite curiosity, inspire imagination, and help children to develop a love of reading at an early age.
Many of the authors on this list have several books for young children, so if you find one they love, be sure to explore their other titles too.
What were your favorite books as a child, and which books do your preschoolers go crazy for now? Let me know in the comments below!