Joanne Fluke is the bestselling American author behind the delectable Hannah Swensen mystery series, which combines two of her biggest passions; baking and murder mysteries.
Her trademark protagonist has stolen the hearts of millions worldwide and earned the writer an army of dedicated fans.
And Joanne knows how to keep them sweet, as she's also famous for baking her own delicious chocolate chip cookies for her dedicated readers.
Joanne Fluke comes from a long line of bakers, and she's been cooking up mouth watering recipes since she was a small child. But while baking has always been a big part of her life, she didn't turn her hand to writing until her late 30s.
Her earlier career was varied, to say the least. Before becoming a full-time author, she worked as a teacher, a musician, a psychologist, a private detective's assistant, a corporate legal secretary, and a TV quiz show production assistant!
But it's her eclectic background and her fascinating life experiences that have helped this prolific author to pen so many fascinating, page-turning reads.
While Joanne Fluke is most famous for her Hannah Swensen books, there's much more to her repertoire than this popular culinary mystery series. She's also written a large number of standalone novels, especially early on in her career.
Her first stories hit the shelves in the early 1980s when she dabbled in young adult thrillers using the pen name Jo Gibson. Plus, she's published work using several other pseudonyms, including a collection of Regency romance novels where she writes as Kathryn Kirkwood.
The Full List Joanne Fluke's Book in Reading Order
In this post, I'll give you a rundown of every book Joanne Fluke has ever published, from her very first novel in 1980 to her brand new 2022 release.
I'll begin with the author's popular Hannah Swensen series before moving on to her regency romances and other standalone works.
But be warned, this prolific author has written a whole lot of books, and with so many to choose from, it might be hard to know where to begin!
The Hannah Swensen Series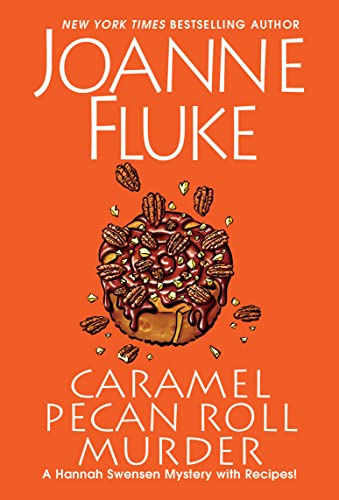 Even if you haven't read the Hannah Swensen novels, you might recognize some of the characters from the Hallmark movie series Murder, She Baked,' starring Alison Sweeney.
These sweet and suspense-filled books are a must-read if you like a good murder mystery and have a passion for delectable baked goods (and let's face it, who doesn't!?)
Fluke had been writing for two decades before bringing her famous baker, Hannah Swensen, to life in 2000. But since then, she's been unstoppable, sometimes publishing multiple installments of the series in a single year.
To date, there are 35 titles in the collection, and if the author's track record is anything to go by, we can expect another one very soon.
What is the Hannah Swensen Series All About?
Joanne Fluke's famous protagonist lives in the small Minnesota town of Lake Eden, where she runs a popular bakery called "The Cookie Jar" alongside her partner Lisa and her sister Andrea.
But Hannah is not just a skilled baker and astute businesswoman; she's an amateur sleuth, too. And it's just as well because the otherwise sleepy town of Lake Eden has certainly seen its fair share of murder over the years.
Hannah's first stint as a detective happens in book one, 'Chocolate Chip Cookie Murder,' when a body is discovered outside her bakery. Pieces of her signature cookies surround the corpse, and in a desperate attempt to save the reputation of her business, she decides to investigate the true cause of the man's death.
From here on out, with each new book, things only get wilder, and Hannah is tasked with solving all kinds of hair-raising crimes, each one served up with a slice of sweetness.
Joanne Fluke's self-proclaimed "cozy mysteries" combine lighthearted thrills and chills alongside delicious, mouthwatering recipes, and she even throws in a little humor and romance, too.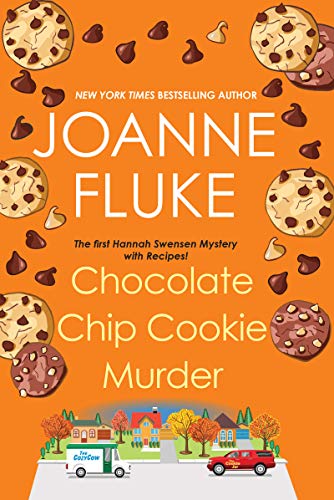 The Hannah Swensen series has become a phenomenon with readers worldwide, and a big part of the appeal is the title character herself.
Hannah is independent, strong, and determined, yet wholly down-to-earth and relatable. Her can-do attitude and caring nature make her such a likable protagonist that you can't help but root for her success.
There are more than thirty books in the series, and at the start of this year, the author added a brand new title, 'Caramel Pecan Roll Murder,' to the list.
If you're ready to explore the Hannah Swensen collection, I'd recommend starting with book one and following along in the order they were published. This way, you'll get to know the characters and witness their evolution as the series progresses.
That being said, each title can be read as a standalone novel, too, so if you prefer, you can dive right into any that takes your fancy.
The Hannah Swensen Series in Publication and Recommended Reading Order
Regency Romance Novels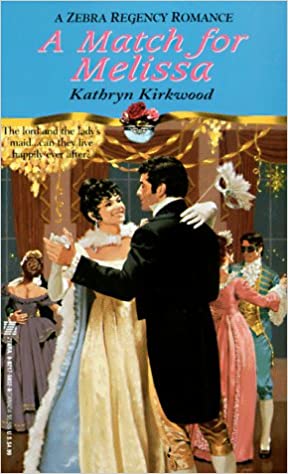 Before publishing the first installment of the Hannah Swensen books in 2000, Joanne Fluke adopted the pseudonym Kathryn Kirkwood to pen several regency romance novels.
But even though these books predate her popular series, she credits one of the characters, Hannah's prim and proper mother, Dolores Swensen, as the true author.
Like many classic regency romance stories, these quick reads are heavily stylized and a far cry from the series that made her famous. But, if you're in the mood for a fun and light love story set in the bygone time of 19th century England, they're well worth a read.
The books were written between 1998 to 2001, but there's no need to read them in publication order. Each story is a standalone centering around one of five protagonists, Melissa, Samantha, Holly, Vanessa, and Tessa.
Kathryn Kirkwood Regency Romance Novels in Publication Order
Also Read: 9 of The Best Modern and Classic Gothic Novels of All Time
Joanne Fluke's Standalone Novels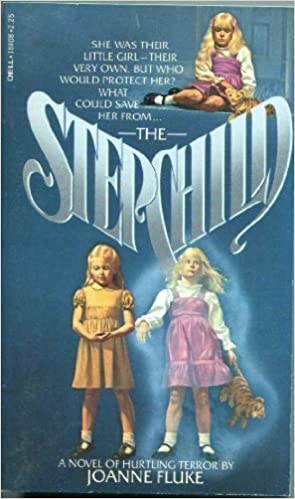 Along with her Hannah Swensen series and regency romance novels, Joanne Fluke has also penned several popular standalone books.
The first is her 1980 debut novel, 'The Stepchild,' which is packed with plot twists and supernatural themes. This suspenseful thriller becomes one of the author's most popular novels of all time, along with her equally thrilling 1984 book, 'Winter Chill.'
Many of the books listed below are written under her pseudonym Jo Gibson and her lesser-known pen names, John Fischer, R.J. Fischer, Gina Jackson, and Chris Hunter.
Standalone Novels in Publication Order
Cold Judgment (1985)
Final Appeal (1989)
Caitlyn's Cowboy (1999)
Cookies and Kisses (2000)
You May Also Read: 11 of The Best Southern Gothic Novels of All Time
Non-Fiction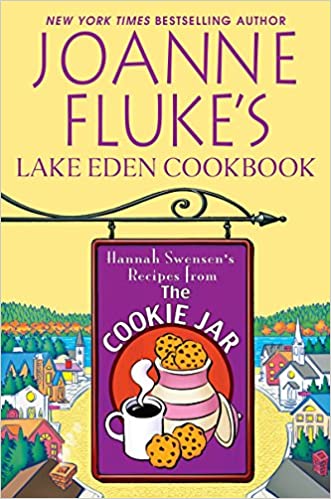 Joanne Fluke has also dabbled in non-fiction, most notably with her hugely popular 'Lake Eden Cookbook.'
Presented straight from Lake Eden's coveted Annual Cookie Exchange, this is a complete compendium of Hannah Swensen's famous delectable recipes. So, if you've ever wanted to try your hand at making your own version of these mouthwatering treats, this is an essential addition to your kitchen countertop.
And as well as detailed recipes, readers also get an extra insight into their favorite characters from Eden Lake, blending a delectable element of fiction into this charming and unique cookbook.
Staying on the subject of food, in 2014, Fluke wrote a very different type of book under her pseudonym, Gina Jackson, entitled Alkaline Foods for The Alkaline Diet: Feel The pH Miracle of a Healthy pH Diet.
As the title suggests, it's an exploration of the health benefits of an alkaline diet. It's more of a detailed pamphlet than a full book, but each page is full of tips and guidance on what foods to choose, which to avoid, and how to make a healthy diet and lifestyle fun, easy, and delicious.
Conclusion
Joanne Fluke has a vast collection of varied novels to explore. There's everything from traditional thrillers to classic regency romance, and of course, her delectable combination of murder mystery and culinary treats.
If Joanne Fluke's regency romance novels float your boat, and you're looking for some more great love stories set in the past, check out our Hooked to Books guide to the most stunning historical romance books of all time.
And if you prefer the page-turning thrills and chills of the Hannah Swensen series, why not unleash your inner detective with the all-time greatest murder mystery reads.