Dark academia is a type of arts and literature aesthetic that has been around for a while, but up until recently, it was a relatively unknown term.
But a recent trend on sites like Tik Tok, Instagram, and Tumblr has brought this niche subculture into the limelight, and now, it's become a social media phenomenon.
Famous Dark Academia Novels
Many classic novels fall under the dark academia umbrella, for example, Oscar Wilde's 'The Picture of Dorian Gray,' Mary Shelley's 'Frankenstein,' and E. M. Forster's 'Maurice.'
The last few decades have brought us countless novels that tick all the boxes, and one of the most famous examples is JK Rowling's Harry Potter series. From the grand and imposing institution of Hogwarts to the generations of students and professors who have studied the mysterious art of magic in it, Harry Potter is dark academia to a tee.
But there's plenty more to explore, including these ten bestselling novels below.
IMAGE
PRODUCT
FEATURES
PRICE
Dead Poets Society by N.H. Kleinbaum
• Publication date: Sep 1, 2006
• Print length: 176 pages
• Author: N. H. Kleinbaum

Check Price

If We Were Villains by M.L. Rio
• Publication date: April 17, 2018
• Print length: 368 pages
• Author: M. L. Rio

Check Price

Ninth House by Leigh Bardugo
• Publication date: Oct 8, 2019
• Print length: 480 pages
• Author: Leigh Bardugo

Check Price

The Maidens by Alex Michaelides
• Publication date: June 15, 2021
• Print length: 352 pages
• Author: Alex Michaelides

Check Price

Never Let Me Go by Kazuo Ishiguro
• Publication date: March 14, 2006
• Print length: 288 pages
• Author: Kazuo Ishiguro

Check Price

The Ancient Nine by Ian Smith
• Publication date: Sep 18, 2018
• Print length: 432 pages
• Author: Ian K. Smith

Check Price

Vicious by V.E. Schwab
• Publication date: May 29, 2018
• Print length: 400 pages
• Author: V. E. Schwab

Check Price

The Raven Boys by Maggie Stiefvater
• Publication date: Sep 1, 2012
• Print length: 416 pages
• Author: Maggie Stiefvater

Check Price

The Plot by Jean Hanff Korelitz
• Publication date: May 11, 2021
• Print length: 317 pages
• Author: Jean Hanff Korelitz

Check Price

They Never Learn by Layne Fargo
• Publication date: Oct 13, 2020
• Print length: 352 pages
• Author: Layne Fargo

Check Price
Everything You Need to Know about Dark Academia
Many people are curious about what dark academia is all about, and the truth is, it's as mysterious as it sounds.
But worry not; in this post, I'll explain all about this trendy subculture and how it made it out of obscurity and into the spotlight.
I'll also examine its use in literature and give you some great book recommendations so you can begin your own dark academia reading journey.
What Does 'Dark Academia' Actually Mean?
As I mentioned above, dark academia sounds mysterious, and it is.
A quick Google search will bring you a whole host of different definitions of the term, and many of them can seem pretty vague.
But while dark academia is hard to pin down, once you get a general overview of what it's all about, you'll begin to notice it everywhere: from books, movies, and TV shows, to poetry, plays, and even fashion trends.
Dark academia is a type of academic aesthetic that encompasses art, literature, and architecture, particularly those with classical roots.
It's all about the romanticizing of knowledge and learning with a sinister and foreboding edge.
Think dusty old libraries piled to the rafters with ancient texts or long-forgotten science labs filled with sinister-looking implements.
Imagine the tweed-wearing, bookish students of Cambridge and Oxford in centuries gone by; the kind who study mysterious manuscripts by candlelight, uncovering the dark secrets of the past.
These are the kind of themes that dark academia conjures up, and they're found all over the place, especially in books.
1. The History of Dark Academia
The term 'dark academia' first entered the literary world in the early 90s with the publication of Donna Tartt's 'The Secret History.' The story centers around a group of New England college students who become embroiled in a real-life murder mystery while studying the classics.
Tartt's book contained all the essential elements needed in a dark academia novel, laying the foundations for a new, unofficial sub-genre.
But for years afterward, the term remained relatively unknown, and it wasn't until 2015 that the genre, and the subculture it created, really took off.
2. The Recent Rise of Dark Academia
It all began with a book club that was set up on the popular social media site Tumblr. The group cited its inspiration from Donna Tartt's 'The Secret History' and aimed to find new works in a similar vein.
Pretty soon after, the #darkacedmia hashtag began making the rounds, and before long, it became a mini internet sensation.
All of a sudden, tweed jackets and monocles were back, and teenagers were dusting off the classics in their parent's attic and embarking on their own search for knowledge.
Then, in 2020, the COVID 19 pandemic hit, and life became a little weirder for us all. With the world stuck at home with nothing to do but ponder, this online subculture really came into its own.
And despite its reputation as nothing but a passing fad, as far as social media trends go, dark academia is one of the most worthwhile and interesting of them all.
3. Dark Academia Books
Dark academia is all about a search for knowledge and meaning, so it makes sense that books are at the forefront of this trendy aesthetic.
For a book to be considered dark academia, it usually has a gothic influence, a morbid theme, or some kind of sinister plotline. Of course, there's also the all-important element of education, and many dark academia novels feature historic academic institutions.
In these stories, the pursuit of knowledge comes before anything else; even in the face of great danger, someone somewhere is seeking to uncover a hidden truth.
Classifications and Common Themes
It's worth mentioning that although dark academia is becoming a much more widely used term in the literary world, it's still an emerging genre.
So, some books that fit the dark academia definition are still filed under 'campus novels' and 'academic novels.' But of course, these categories don't reflect the dark and gothic themes that are so common throughout these stories.
Here are some of the other key elements that often appear in dark academia novels.
#1. The Search for Knowledge
The protagonist is almost always a curious knowledge seeker with a mission to uncover a hidden truth. They can often be found trawling through dusty old libraries or using antiquated scientific equipment to perform their experiments.
#2. Murder Mystery
More often than not, there's a killer on the loose, and sometimes, exposing their crimes means delving into the secrets of the past.
#3. Respected Educational Institutions
The academia side of dark academia places many of these tales in old, world-famous institutions such as Cambridge, Oxford, Harvard, and Yale.
Other authors take elements from these real-life colleges and create fictionalized institutions, such as JK Rowling's Hogwarts.
#4. Mysterious Authority Figures
In many dark academia stories, the main antagonist is often a well-respected teacher or professor, and the protagonists are their students.
#5. Class Divides
Because the settings of so many dark academia novels are prestigious and expensive universities, there's often an element of a class divide.
As a result, the main character might be seen as an outsider who struggles to find their place among their wealthy, privileged peers.
Dark Academia Novels
These books, and many more like them, have proved hugely influential in the subculture. That being said, a novel doesn't have to be old enough to be considered a 'classic' to be dark academia.
#1. Dead Poets Society by N.H. Kleinbaum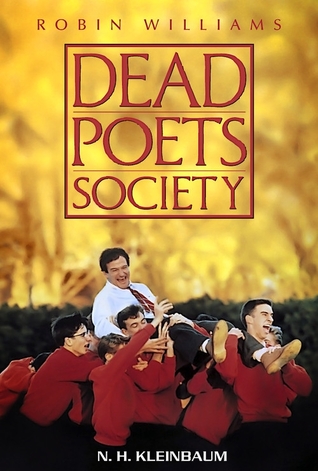 The boys at Welton Academy fall under the influence of their eccentric English professor and set up The Dead Poets Society, a secret club where anything is possible… until tragedy strikes.
#2. If We Were Villains by M.L. Rio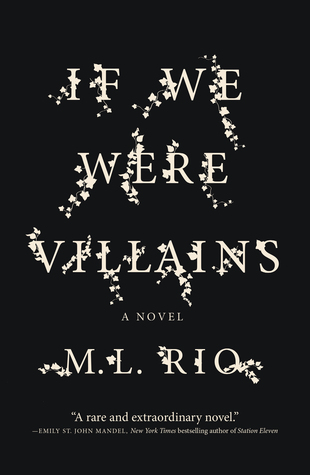 A group of young actors from the Dellecher Classical Conservatory finds themselves living out a real-life Shakespearean tragedy as they take on the most challenging role of their lives, proving their innocence.
#3. Ninth House by Leigh Bardugo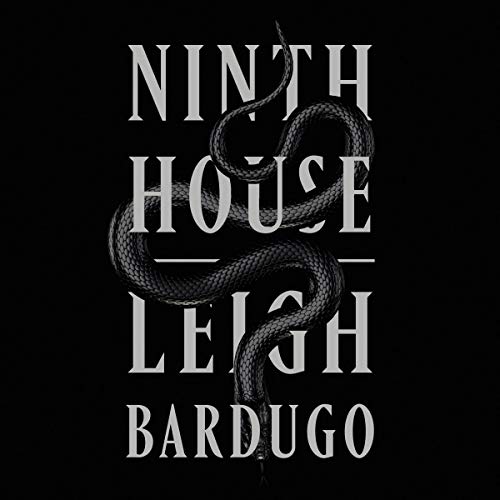 Galaxy "Alex" Stern isn't like the rest of the students in her freshman class at Yale. As she enters the privileged world of the Ivy League elite, she's about to discover the darker side of high society.
#4. The Maidens by Alex Michaelides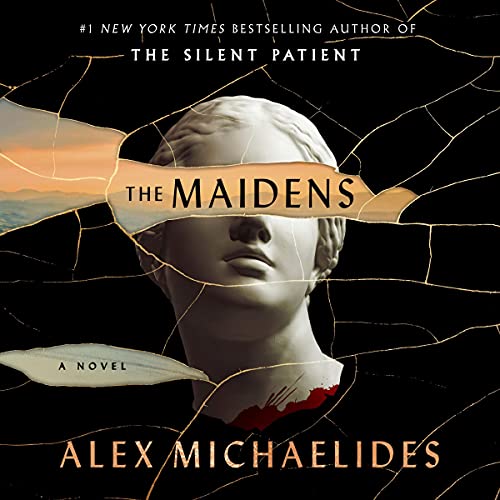 Everyone adores the charming and intelligent Greek tragedy professor at Cambridge University, especially the all-female secret society known as The Maidens. But Mariana knows his secret, and she'll stop at nothing to expose him.
#5. Never Let Me Go by Kazuo Ishiguro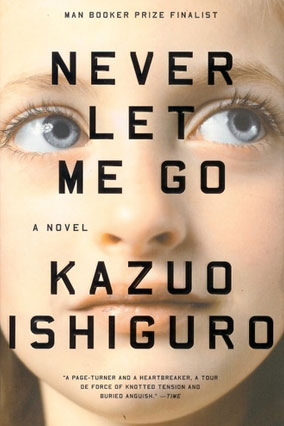 Kathy, Ruth, and Tommy live an idyllic life at the exclusive boarding school of Hailsham. But what lies for these special children out there in the big wide world, beyond the school gates?
#6. The Ancient Nine by Ian Smith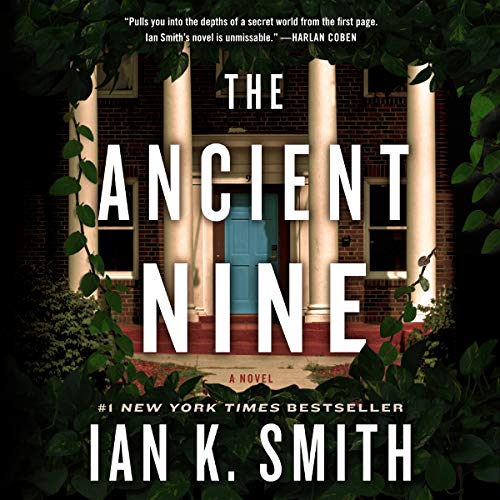 Spencer Collins is still settling into his life at Harvard when he finds himself at the gates of The Delphic Club, a secret male-only society where privilege abounds.
But there's more to this club than meets the eye, and deep inside its chambers, there's an even more secret society; The Ancient Nine.
#7. Vicious by V.E. Schwab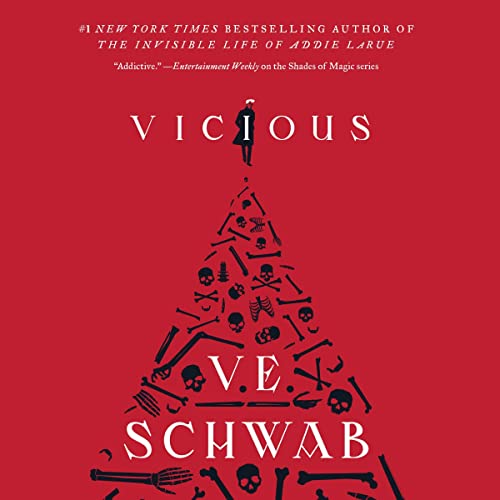 Victor and Eli have a lot in common; ruthless ambition, wicked intelligence, and a keen interest in the supernatural.
But when these two college roommates put their experimental theories into practice, their inquiries take a terrifying turn.
#8. The Raven Boys by Maggie Stiefvater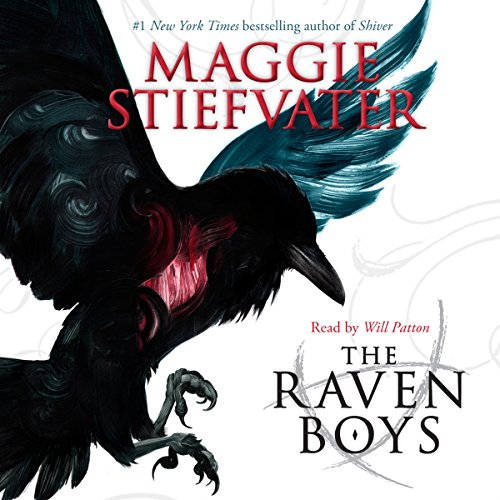 Blue Sargent stands stiffly in the icy cold churchyard, waiting for the dead to arrive.
Suddenly, one of them emerges from the shadows; a Raven Boy from the nearby elite private school of Aglionby. He seems nice enough, but he's on a mission that could put both of their lives in danger.
#9. The Plot by Jean Hanff Korelitz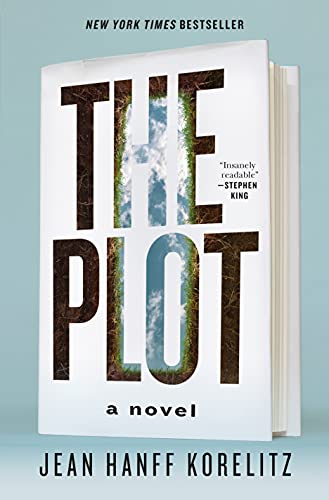 These days, the once-successful author Jacob Finch Bonner is stuck in a dead-end job, teaching other people how to write. Most of his students are as hopeless as he is, but Evan Parker's manuscript is extraordinary.
Yet when the young author unexpectedly passes away before it can be published, Jacob makes a decision with unimaginable consequences.
#10. They Never Learn by Layne Fargo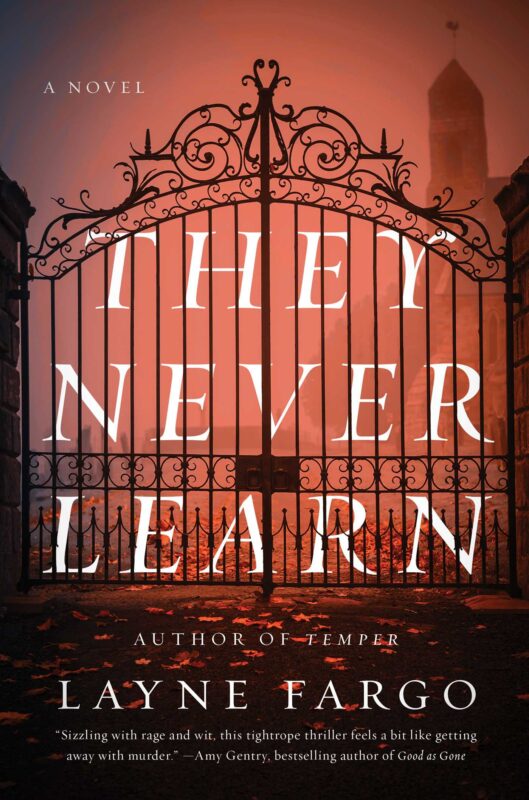 Scarlett Clark is a well-respected English professor at Gorman University, but she has a dark and terrible secret. Every year, she selects the worst man she can find at the academy and murders him in cold blood.
Her method is flawless, and no one ever suspects her…until now.
Conclusion
In the last few years, dark academia has made its way into the mainstream thanks to the connected world of social media.
But this lesser-known subgenre is still finding its place in the literary world, and there's still a lot of debate about what constitutes a dark academia novel.
While it might be hard to pin down, I hope this post has given you an insight into this evolving genre of dark academia and the subculture that goes along with it.
What famous novels would you file under dark academia, and do you have any suggestions for some great reads? Let me know in the comments below!