Personally, I love reading gothic novels during the wintertime. I live in the North of England, and the chilly, bleak, and uneasy atmosphere these stories create perfectly matches the surroundings here at this time of year.
But wherever you are in the world, no matter the season, there's always something intoxicating about the dark, suspense-filled world of gothic fiction.
This spine-tingling genre first gained popularity in the late 18th century, and it's been a mainstay in the literary world ever since. In this article, I'll take you through some of the highlights of gothic fiction through the ages. And, starting with the earliest examples of the genre and continuing through the decades to the contemporary titles that are thrilling readers today.
So, get ready as we explore the terrifying world of gothic fiction together, one frightful tale at a time.
1. The Castle of Otranto by Horace Walpole (1764)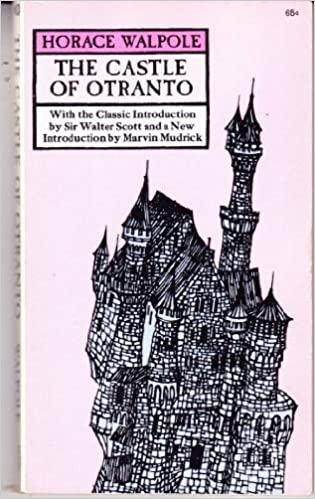 Literature's first-ever gothic novel follows the tragic tale of Lord Manfred of the Castle of Otranto.
For generations, this imposing castle has been handed down through Manfred's noble bloodline. And yet, the magnificent estate bears an ancient, ominous prophecy, warning, "the castle and lordship of Otranto should pass from the present family, whenever the real owner should be grown too large to inhabit it."
And so, when Manfred's sickly son Conrad is killed in a freak accident, the bereaved lord begins to wonder if it's an omen. Now, with no male heir, he fears it could be the beginning of the end for his family line.
His perverse solution only invites more sorrow, and day by day, the looming castle walls begin to close in on Manfred and his family, threatening to consume them. Could the prophecy finally be coming true?
2. Frankenstein by Mary Shelley (1818)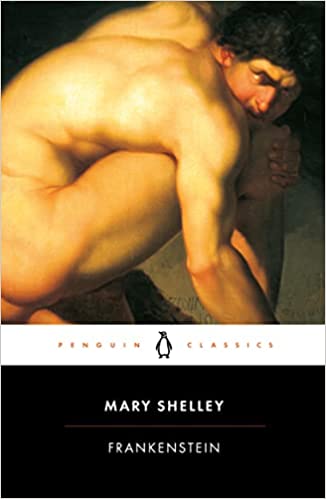 When Victor Frankenstein loses his beloved mother, he pours himself into his scientific studies to cope with his grief. Eventually, after endless hours of research and calculations, he makes an astonishing discovery; the secret to creating life.
Frankensteins' creation is a repulsive, hideous monster – a true abomination. Astounded by his revelation, in feverish excitement, he sets about forming the likeness of a man, a man bigger, stronger, and more potent than any other. But his macabre artistry produces horrifying results.
Realizing he's made a terrible mistake, he flees the lab, but when he returns, his terrifying creation is nowhere to be seen. Now, Frankenstein's monster is on the loose, and there's no telling what it might do.
3. The Turn of the Screw by Henry James (1898)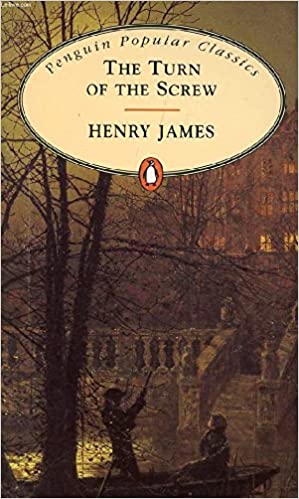 When a young governess takes on a new role, she's eager to meet the children she'll be caring for. But Miles and his sister Flora aren't at all what she expected. There's something strange about them, with their vacant demeanor and unnerving gaze, and she feels uneasy in their presence.
The governess's fear grows when she begins to notice mysterious figures roaming the grounds of the eerie estate. Day by day, she watches from the window as the figures inch closer towards the house, and to her horror, she realizes they're coming for the children.
But there's something even more terrifying than the ghouls that haunt the estate; Miles and Flora are fearless in the face of evil, and they're inviting these ghostly entities into their home.
Also Read: The 9 Most Addictive Novels of All time
4. Rebecca by Daphne du Maurier (1938)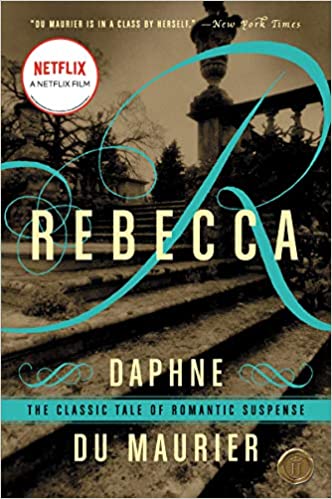 In the glittering streets of Monte Carlo, a woman is swept off her feet by the handsome, charming, and supremely wealthy Maxim de Winter. This eligible widower promises her the world, and longing for a life of opulence and glamour, she accepts his offer of marriage without a second thought.
But, when she joins her new husband on his Manderlay estate, her dreams of everlasting wealth and happiness begin to crumble around her. Maxim de Winter is still consumed with the loss of his late wife, Rebecca, as she was tragically killed in a boating accident.
Even though she's gone, Rebecca's ghostly presence fills every inch of his imposing estate and every corner of Maxim's broken heart. And now, she's coming for the woman who thinks she can take her place and claim her husband's heart.
5. The Haunting of Hill House by Shirley Jackson (1959)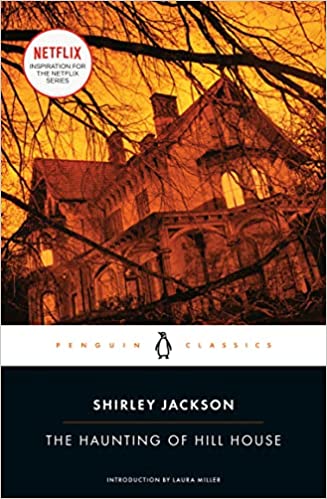 As a keen scholar of the paranormal, Dr. Montague is desperate to find evidence of ghostly activity at the mysterious Hill House.
Joining Montague on this ultimate ghost hunting experience is his laid-back assistant, Theodora, the quiet and timid Eleanor, and the mansion's future heir, Luke. Together, they set about exploring the winding hallways and imposing rooms, searching for the supernatural entities rumored to live here.
But what starts as a lighthearted paranormal investigation quickly turns into a dark and terrifying encounter with evil. It seems that Hill House is much more than just bricks and mortar; it's a powerful entity that is growing stronger by the day. And now, these ghost hunters must figure out a way to escape before it's too late.
6. Beloved by Toni Morrison (1987)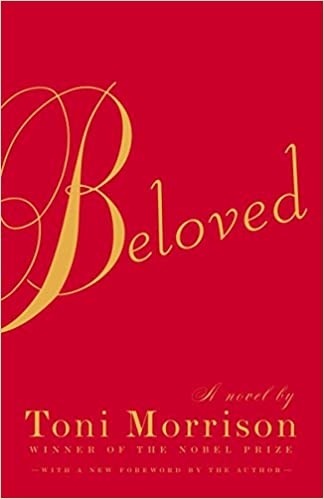 Sethe escaped her life of slavery almost two decades ago, but even today, she's still not truly free. She's plagued by memories of Sweet Home, the idyllic farm where she saw so many horrors unfold. And worst of all, she's still haunted by the ghost of the baby she lost all those years ago.
No matter how hard she tries to forget, the child's voice follows her wherever she goes. And she keeps her locked in the terrors of her darkened past buried under the weight of secrets untold.
But, it seems Sethe's secrets are finally about to unravel. And then a mysterious teenage girl appears bearing the name 'Beloved,' the very same name inscribed on the tombstone of her long-lost daughter.
7. The Forgotten Garden by Kate Morton (2008)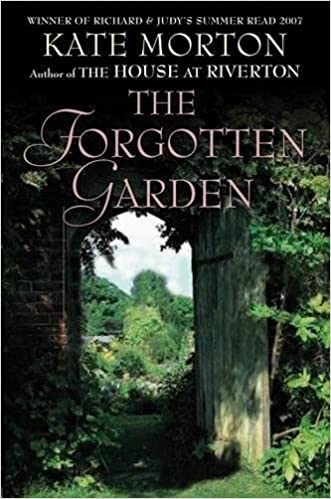 Cassandra has struggled with the consequences of a tragic accident that almost destroyed her life for ten long years. And now, after the death of her beloved grandmother Nell, she feels as if she's lost the only light she had left.
But to Cassandra's surprise, Nell has left her an unexpected inheritance; an abandoned cottage on the beautiful English estate of Blackhurst Manor. Yet despite its charming appearance, the crumbling cottage has a dark reputation among the local villagers, and when Cassandra arrives, she discovers something which turns her world upside down.
Questioning everything she ever knew about herself and her family, she sets out to complete her grandmother's unfinished business and lay those old ghosts to rest, once and for all.
8. The Silent Companions by Laura Purcell (2017)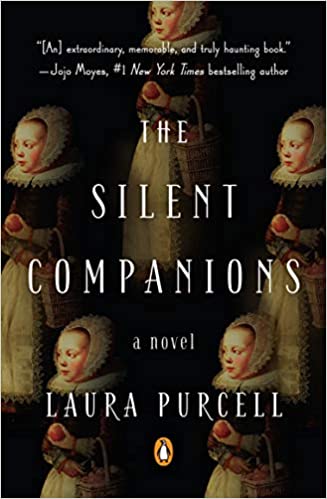 When she married eligible young heir Rupert Bainbridge, Elsie was sure she was destined for a life of comfort and luxury. But just weeks after they wed, he died suddenly, leaving her all alone, carrying his child.
She travels to the safety of her late husband's remote country estate to see out the rest of her pregnancy, but when she arrives, she's left in a state of shock. Instead of riches and grandeur, she finds a crumbling, desolate old mansion, staffed by resentful servants, surrounded by locals who make it clear she's not welcome.
As Elsie prepares for the birth of her child, she feels more isolated than ever before, but a shocking discovery makes her realize she's not alone, after all. Inside these crumbling walls, she finds a secret door, and behind the door lies a wooden figure which looks exactly like she does.
And when the figure's eyes begin to follow her around the room, she begins to wonder if she's safe here after all.
9. Mrs. England by Stacey Halls (2021)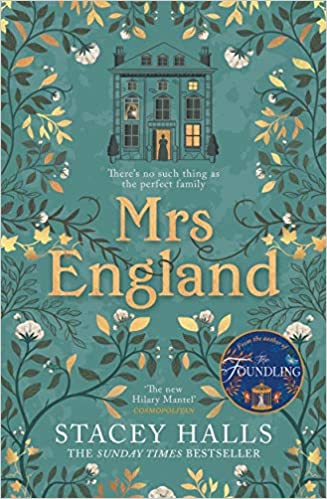 It's 1904, and young Ruby May has accepted the position of governess for wealthy mill owners Charles and Lillian England. But as she settles into life in their West Yorkshire estate, she notices something odd about the woman of the house. The beautiful yet mysterious Mrs. England is distant and withdrawn, and she barely notices her children and her warm, friendly husband, Charles.
Ruby knows all about dark family secrets, and it seems to her that the England family has plenty of their own. And as a strange series of events begins to unfurl, her fears are confirmed.
Now, history threatens to repeat itself right in front of her eyes. But in order to stop it, she must first confront her own demons, which have plagued her all these years.
Conclusion
Gothic fiction has captivated readers for centuries. And no matter when these spine-tingling stories were first published, they all have one thing in common; a lingering sense of unease.
What are your favorite classic and contemporary gothic novels to get your heart racing? If you have any recommendations, let me know in the comments below. 
And if you enjoyed the books on this list, why not explore some of gothic fiction's tantalizing subgenres too? Check out our guides to the best southern gothic and gothic romance books of all time, and see what other terrifying tales await.