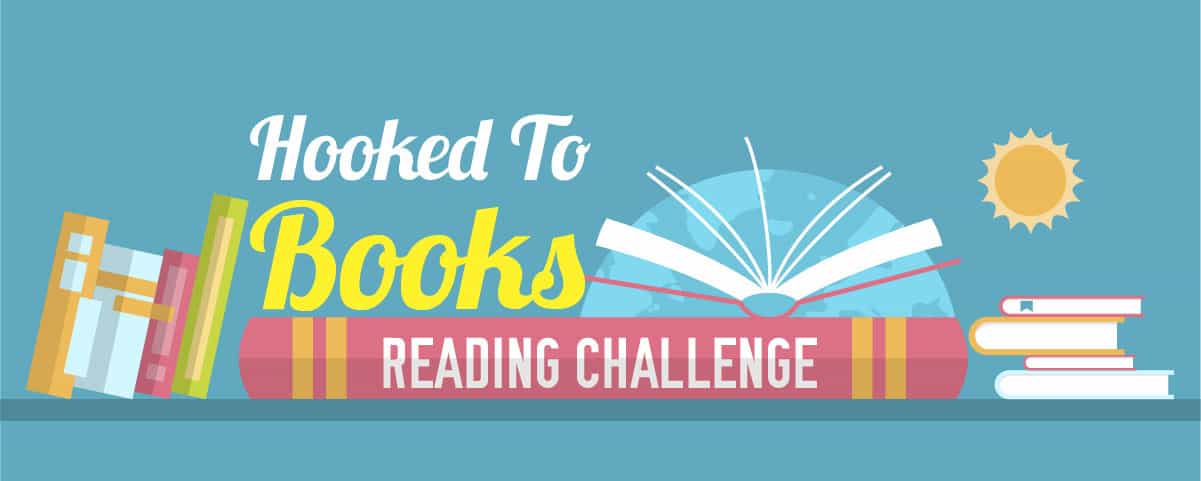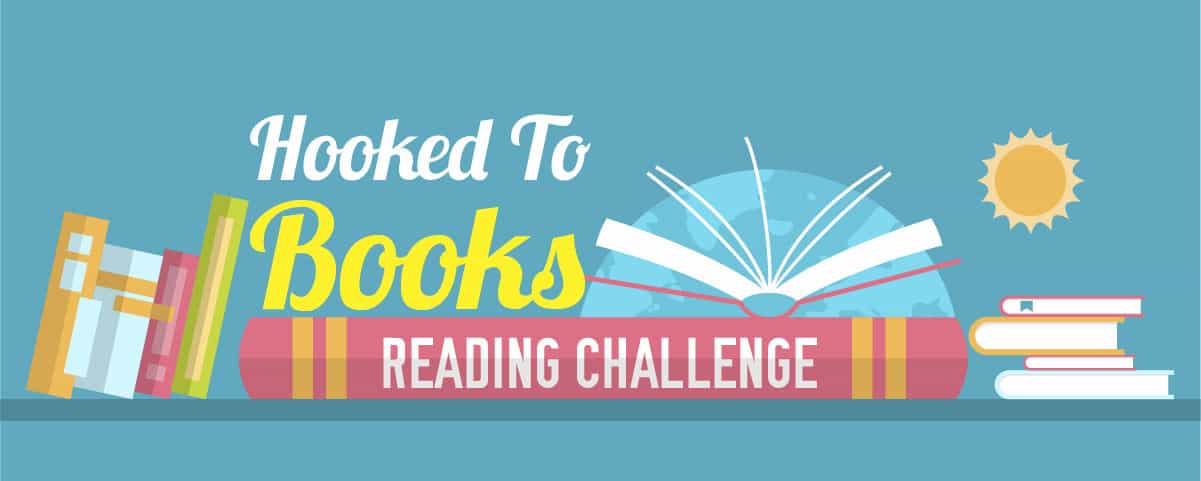 Welcome to the Hooked To Books Reading Challenge 2017!
Every year, we set our goals of the number of books we want to finish on Goodreads. Reading is amazing and inspiring in itself, but sometimes we need some some fun competition to make it more motivating to accomplish the goals.
So here we are, hosting this readathon among ourselves and our beloved bloggers, hoping to get everyone more motivated to cross their finish line.
HTB Reading Challenge
Who can join the readathon?
You are welcome to participate if you are a book lover who has

A blog that discusses books and reading, and
a Goodreads account.
How to participate?
Each of us will "register" with a level we want to conquer, depending on our 2017's reading goal on Goodreads. There are 4 levels:
30 books: Keen Reader
70 books: Avid Reader
120 books: Bookaholist
200 books: Bookworm Extremist
What genres of books count?
We don't have limitations on the genres or kinds of books you read. We'd love to know if our bookworms read on broad topics of lives. They can be new release or books published long ago – it doesn't matter.
What matters is you enjoy them and are determined to finish your goals!
Rewards
Levels
Books Read & Reviewed
Number of Rewards
Rewards
Keen Reader

30+
1
$50 Amazon Gift Card
Avid Reader
70+
1
$75 Amazon Gift Card
Bookaholist
120+
1
$100 Amazon Gift Card
Bookworm Extremist
200+
10
1
1 Kindle Paperwhite
$150 Amazon Gift Card
How are the winners chosen?
For each of the first three levels, one winner will be picked randomly among all of those who finish their goals. You'll need a little luck to win, whooops!
As for the Bookworm Extremist level, each of the first 10 persons to cross the finish line will win a Kindle Paperwhite. Because this is a hardcore level, we will also give out a gift card worth $150 to one winner among all of those (including the first 10) who completed this level via a random pick. Excited?
Sign-up
The Hooked To Books Reading Challenge 2017 will run until December 31 2017. The results will be announced on January 15, 2018.
Registration deadline: September 15, 2017.
Step 1: Copy this code to your reading challenge page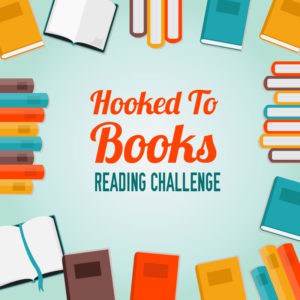 Step 2: Submit your link to us.
If you need to change your link later on, please send me your new link and I will edit the link-up since that's easier that deleting your entry and having you add a new one. 
Level 1: 30 books – Keen Reader
[inlinkz_linkup id=703866 mode=1]

Level 2: 70 books – Avid Reader
[inlinkz_linkup id=703865 mode=1]

Level 3: 120 books – Bookaholist
[inlinkz_linkup id=703863 mode=1]

Level 4: 200 books – Bookworm Extremist
[inlinkz_linkup id=703862 mode=1]
Don't forget to post your reading updates on your social media platform using the hashtag #HookedtoBooksReadingChallenge! Tag us @Hookedtobooks in your Twitter updates so we can share them too!