With the development of the digital era, reading and publishing have also upgraded with gadgets like Kindle and platforms like Wattpad and Radish. Kindle is a technological transformation of books, a specifically designed gadget to read novels with an Amazon subscription.
Amazon has made a huge contribution to the reading and writing industry, and recently, it also launched a platform called Kindle Vella, which is for both readers as well as authors. Kindle Vella gives authors the privilege to publish episodic or, you can say, serialized stories. For readers, it's the best way to read fresh stories series-wise.
I will explain the whole concept of the Kindle Vella platform in this article. If you are an avid reader or a writer, this is the exact place you should be. Scroll down and understand the basics before jumping onto the platform.
What is Kindle Vella?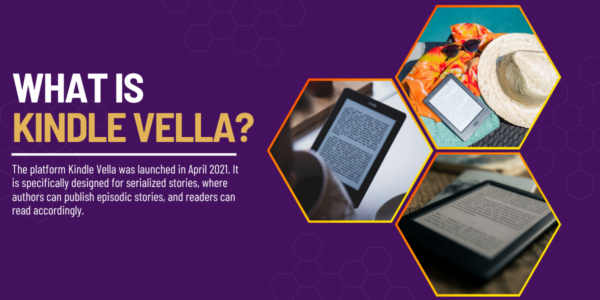 The platform Kindle Vella was launched in April 2021. It is specifically designed for serialized stories, where authors can publish episodic stories, and readers can read accordingly.
Wattpad and Radish are gaining popularity, and due to the increasing traction of these platforms, Amazon is also exploring this method. However, at present, it is accessible only to the people of the US.
On Kindle Vella, authors can publish episodes of their stories within the word range of 500-6000. The first three episodes are free to the users, and if the readers are invested in the story and want to read more, they can unlock it using paid tokens.
Users can access the platform through the Kindle Vella store on Amazon.com, the Kindle mobile app, or the web app.
Let's Understand How Kindle Vella Works?
There is a process behind every platform's functionality; the same goes for Kindle Vella. Kindle Vella also has some basic criteria that you should know to use the platform efficiently.
Understanding the workings of a platform helps in smooth usability, and in this section, I will discuss 'How Kindle Vella Works' so you can easily shuffle through the functions and features of the platform. So, let's get started, shall we?
What Type of Stories Can be Published?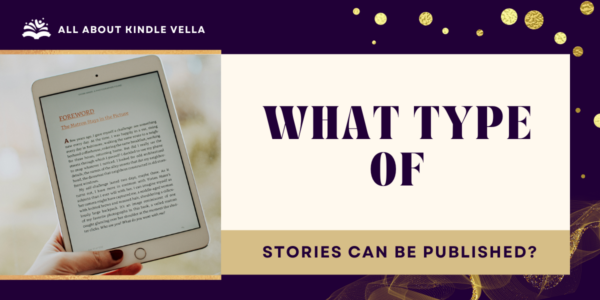 You can publish any kind of story on Kindle Vella with no restrictions on genres. Authors can publish their stories in episodes directly on the platform; the best way is to schedule your post weekly or twice a month, depending on your writing speed and interests.
Ensure to choose a designated publishing day or keep the readers updated about it so they can follow the story accordingly without any hassle.
The new episodic story concept is famous with younger readers, so genres such as fantasy, adult, romance, sci-fi, mystery, thriller, etc., do best; however, as the audience is vast, you can write in any genre as long as the story is gripping, people will definitely love your stories.
But Kindle Vella is strict about the originality of the stories. It does not accept stories that have been published before. Ensure the content is fresh and has never been published in any place or language.
After uploading the stories on Kindle Vella, authors can later turn them into books or cross-post them on any other platforms, but it has some terms and conditions that you should learn and follow before doing so.
How to Find a Story?
It's very simple to find stories on Kindle Vella, and there are multiple ways you can look for stories according to your preference.
First is the Leaderboard. This section features the stories that are most favorite of each month. You will find the most popular stories beside the title "Top Faved."
Another section is the 'Stories You May Like,' where Amazon will suggest stories similar to the ones you've read so far.
Apart from these, you can search for stories in other sections, such as:
Featured in Kindle Vella
Trending Story
Completed Stories
Recently Added Stories
Regularly Updated Stories
You can also look for stories based on the genres, such as 'Top Fantasy Stories.' Other than this, there is also an option for tags. Authors can add tags such as coming of age, enemies to lovers, magic, and more, and if readers search using these, then the related stories will be recommended by the platform.
Pricing Method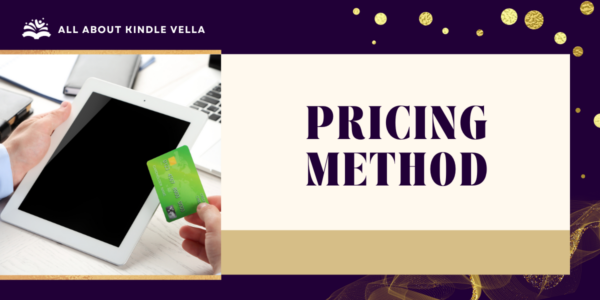 Authors should know they can earn money through their stories. On Kindle Vella, authors are paid 50% of the money readers invest to unlock their stories. But what's the idea behind the pricing?
The length of your story will decide the price. Readers need to buy tokens to unlock their favorite stories, and there is a predetermined price for a specified number of tokens. Authors will get paid through the word length of their story. I will suggest reviewing the pricing calculation beforehand.
However, Amazon has the right to change the pricing of the tokens, so the pay can fluctuate every month. Sometimes, to attract readers, Amazon can also offer free tokens; due to this, your revenue might be hampered. But not to worry, you will definitely be able to monetize on this platform.
Tags
Kindle Vella platform allows seven tags per story to make them easily accessible to the readers. The tags are on the story's description page and are considered as search keywords.
Tags sub-divide the genres to be more specific. However, authors should keep in mind that these tags are like sub-genres or categories and not keywords, so avoid choosing long-tail keywords. It helps to enhance the visibility of the stories and also to specify the search results for the readers.
Interaction Between Readers and Authors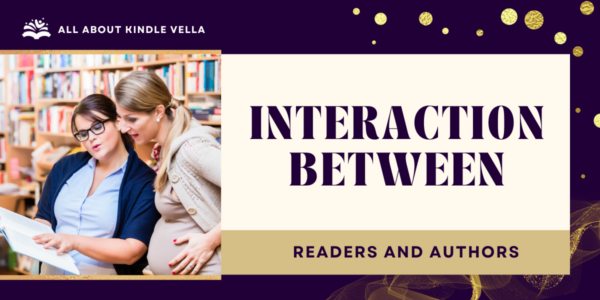 Readers love to interact with the authors directly or through some other means, and many platforms allow this feature, but in Kindle Vella, the interactions are very limited.
Readers do not have the option to talk with the authors directly or leave comments on the stories as they can on other platforms, but Kindle Vella provides other methods of interaction.
Readers can follow the stories they want to continue reading, and they can also fave the stories they loved! Apart from these, readers can give thumbs-up to the episodes or crown the stories of the authors they liked.
Authors can also interact with the readers by leaving insights, additional thoughts, updates, and more in the 'Author's Note' provided at each episode's end. The Poll option is also available for the authors.
Advertising
Kindle Vella does not provide advertising features through Amazon Ads, but authors can promote the stories through their own social media platforms or emails.
How Can I Publish My Stories on Kindle Vella?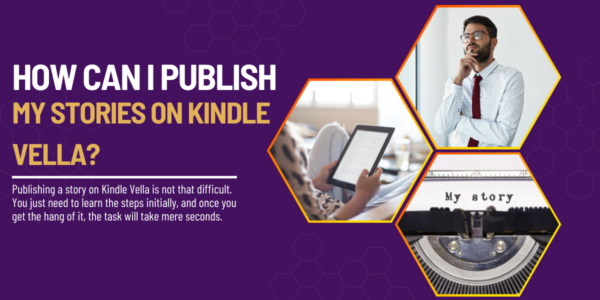 Publishing a story on Kindle Vella is not that difficult. You just need to learn the steps initially, and once you get the hang of it, the task will take mere seconds.
I have provided the steps you can follow to publish your story. Start publishing simultaneously while reading these steps for smooth uploading.
Step 1: Start a New Story
Go to your Kindle Vella Library and click on "Start a Story."
Step 2: Enter the Title and Other Details
First, you need to give a title to your story. Your title length can go up to 100 characters. Next is the name of the author. You can provide your real name or choose a pen name for yourself.
Often, a story is written by a team of writers. In that case, Kindle Vella allows you to add the names of three extra authors.
After the title and author name comes the section where you need to provide a story description. Write an engaging description of around 500 characters that can hook the readers enough to open the story.
Step 3: Image for the Story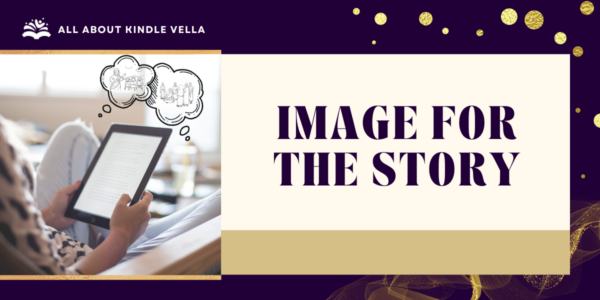 Here, the approach for choosing an image differs slightly from the pictures authors choose for the book covers. It is not mandatory to include the author's name and title in the image; you can choose any picture, but it should be relevant to the story and genre.
The image must be square with dimensions of 1600×1600 pixels. Try to experiment and upload an interesting picture.
Step 4: Category Selection
The platform allows you to select two categories, which will help to narrow down the target audience. You can choose categories such as mystery, thriller, romance, etc., so it will be visible to the readers who prefer these genres.
Step 5: Add Tags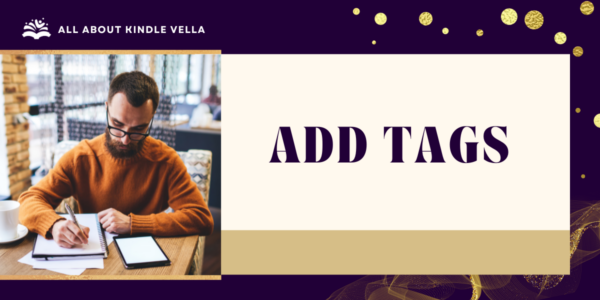 Seven tags can be added to each of your stories. They further help to specify the category so readers can easily discover the stories they are looking for.
Step 6: Publish First Episode
Once all the above steps are done, you can hit the publish button. Ensure to publish engaging, polished, and readable stories to attract more and more readers.
Step 7: Episode Content Details
After this, details such as episode title, text, and a few other details will be asked to fill in. And then you are done! Finally, your first episode is out for the audience to read.
Wrap-Up
Kindle Vella is a good platform for authors to release their stories to the public without the hassle of approaching various publishing houses for acceptance. Also, you will be paid!
On the other hand, readers can enjoy fresh stories by several authors, episode by episode, which keeps the interest going while maintaining curiosity.
I hope this article on 'All About Kindle Vella' was helpful to you. Now, you can go and explore the platform easily.
Are you a user of Kindle Vella? I will be delighted to know about your experience on the platform.