At A Glance: Our Top 5 Picks for Dr. Seuss Books:
Childhoods across the world were filled with the magic of Dr. Seuss books, from a certain cat in a hat to a vivid green plate of eggs and ham. His rhymes and tales have captivated millions of children and adults alike, and his books have been sold hundreds of millions of times around the globe.
Dr. Seuss' work helped children everywhere learn to read in ways much more exciting than their stale school counterparts, and his work also tended to tackle serious issues like the environment and war.
If you're feeling nostalgic or have a child at home who needs some Dr. Seuss magic in his or her life, here is the complete list of Dr. Seuss books and a little bit about the magical writer behind them all.
The Complete List of Books by Dr. Seuss
Here is the complete list of the Dr. Seuss book collection, some of which are familiar titles and some of which are books he wrote for adults.
Who was Dr. Seuss?
Dr. Seuss was born Theodor Geisel in the spring of 1904 in Springfield, Missouri. He attended Dartmouth College for school, later going on to study at Oxford University.
In the United States, Geisel was a cartoonist and worked in advertising while writing his first book, "And To Think That I Saw It On Mulberry Street," which was rejected over and over again before finally being published in 1937.
Twenty years later, Geisel — under his pen name of Dr. Seuss — published his famous "Cat in the Hat" after being told by his editor to provide an alternative to the boring fiction books provided to kids at school.
By his death in 1991 at age 87, Dr. Seuss had established himself as one of the most prolific writers and cartoonists of all time. His books have been made into massive franchises, from "How the Grinch Stole Christmas" and "The Lorax" to "The Cat in the Hat" and "Horton Hears a Who."
How Many Books Did Dr. Seuss Write?
During his writing career, Dr. Seuss published tons of books — 45, to be exact. Many of his fiction books which went on to become bestsellers that spurred imaginations, movies, and iconic franchises.
The 5 Most Popular Dr. Seuss Books
So many of Dr. Seuss' books are massive icons in their own right, but there are several that stick out as his most popular pieces of writing. Here are the top 5 most popular Dr. Seuss books.
IMAGE
PRODUCT

Formats: Kindle, Audiobook, Hardcover, Paperback & Loose Leaf
Hardcover: 61 pages

VIEW ON AMAZON →READ REVIEWS →

Formats: Kindle, Audiobook, Hardbook & Paperback
Hardcover: 72 pages

VIEW ON AMAZON →READ REVIEWS →

Formats: Kindle, Audiobook, Hardcover, Paperback & Board book
Hardcover: 65 pages

VIEW ON AMAZON →READ REVIEWS →

How the Grinch Stole Christmas!

Formats: Kindle, Audiobook, Hardcover, Paperback & Audio, Cassette
Hardcover: 64 pages

VIEW ON AMAZON →READ REVIEWS →

Oh, The Places You'll Go!

Formats: Kindle, Audiobook, Hardcover & Paperback
Hardcover: 56 pages

VIEW ON AMAZON →READ REVIEWS →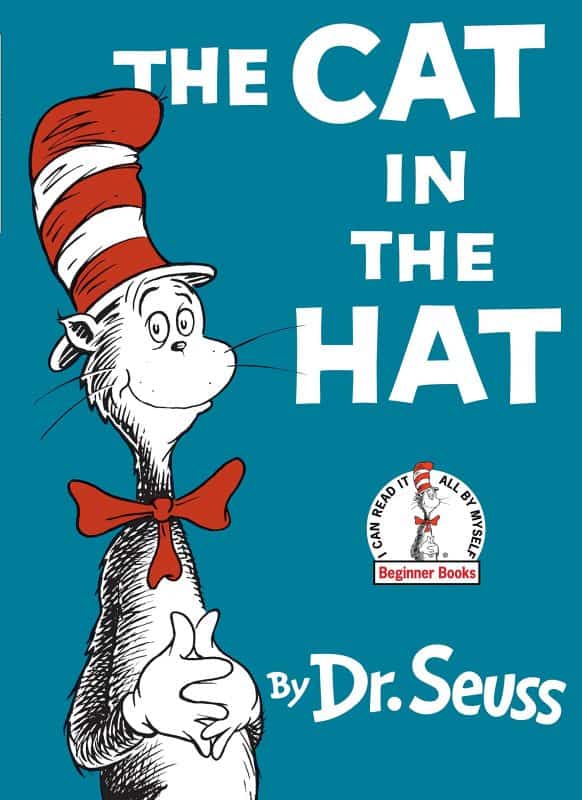 The Cat in the Hat is one of the most iconic children's books of all time, telling the story of Dick and Sally on a rainy day.
They're incredibly bored, don't know what to do, and then are greeted by a certain cat in a red-and-white striped hat.
In this book, you're introduced to countless iconic Seuss characters, like Thing 1, Thing 2, and Fish, and, using just 236 words, Dr. Seuss spins an engaging story for all young readers to love and enjoy.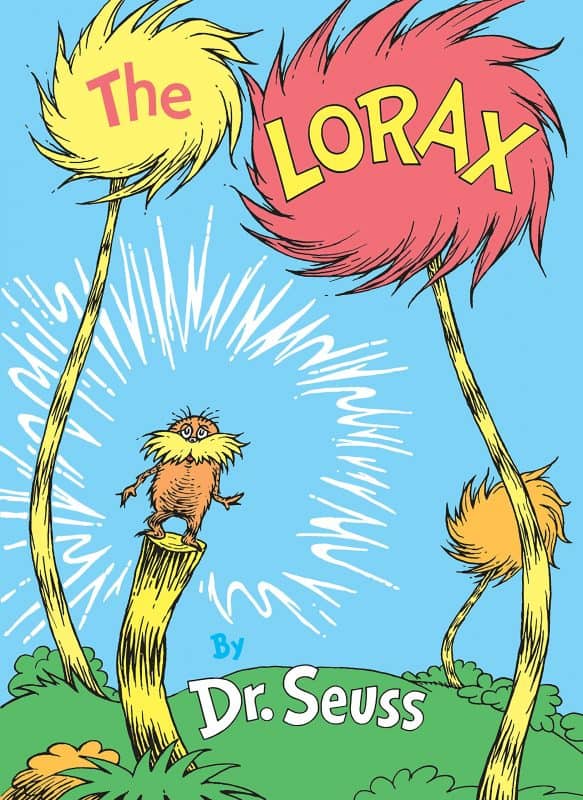 The Lorax tells the story of what happens when the environment is taken for granted. In this iconic tale, you learn that a simple act of love and kindness can make the biggest difference in the long run.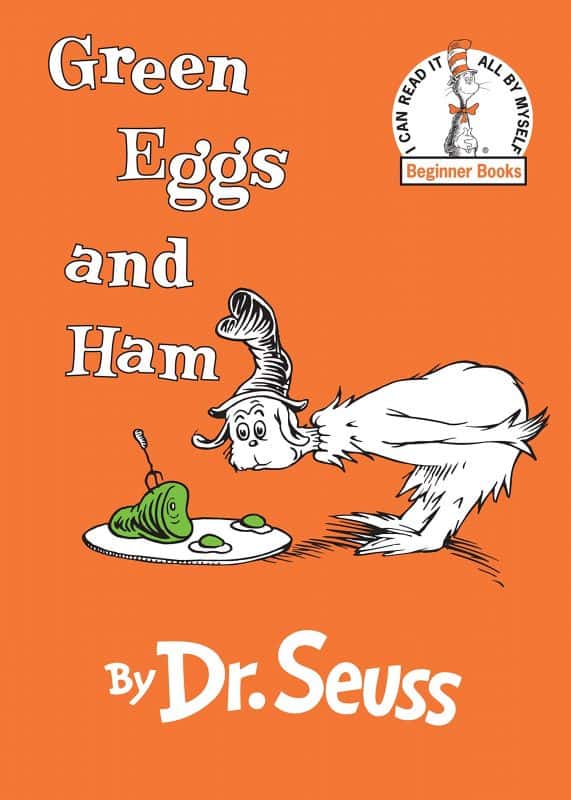 In one of the most famous ever children's books, Sam-I-Am asks all about all of the places to eat green eggs and ham. In simple rhymes that spin a sweet story, Green Eggs and Ham is a Seuss classic.
One of Dr. Seuss' biggest successes, this book teaches young readers to read on their own and take the reins in telling their own stories.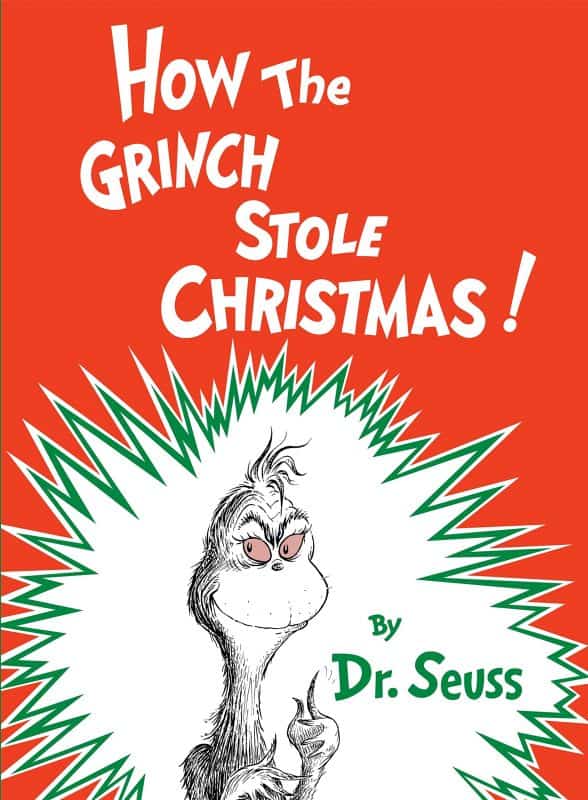 There's simply no Christmas without the Grinch, a famous Dr. Seuss character who sits on top of Who-ville sinking his lack of Christmas spirit onto the town below.
From the star on top of the tree in Cindy Lou Who's home to the sleigh full of stolen gifts, the story of the Grinch tells a lot about the beauty and joy that can come from some giving, some Christmas spirit, and a sprinkle of snow.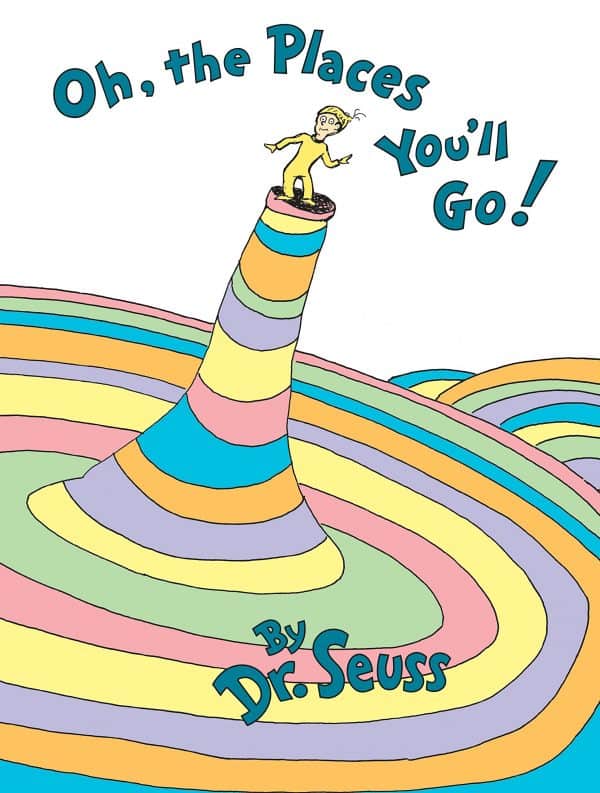 It's an excellent, motivational book for each and every reader, regardless of age.
One of the most popular graduation gifts ever, Seuss' book Oh, The Places You'll Go! reminds every reader of the potential they carry inside of themselves to go far.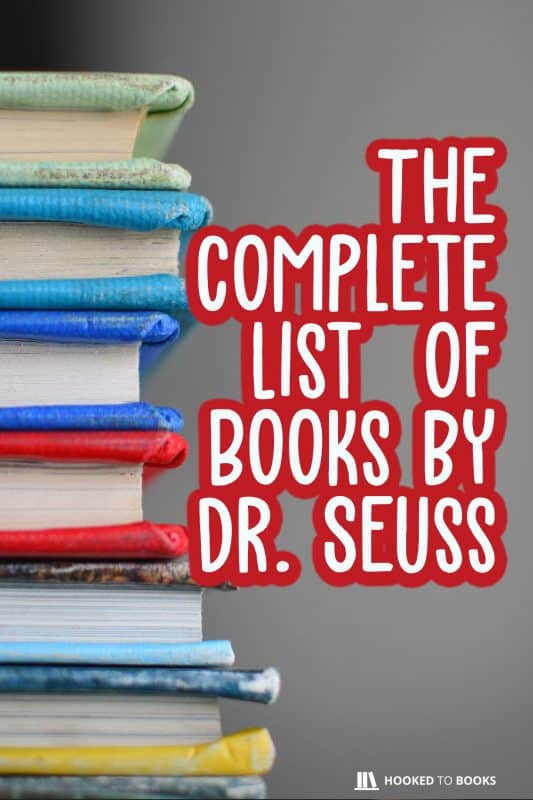 Our Favorite Dr. Seuss Quotes
A lot of wisdom is in between the pages of Dr. Seuss' tales, and lots of important lessons can be gleaned from his simple sentences. We've listed the ultimate list of Dr. Seuss quotes in this article and you can read a few favorites below.
"Be who you are and say what you mean. Because those who mind don't matter and those who matter don't mind."

— Dr. Seuss
From The Lorax:
"Unless someone like you cares a whole awful lot, nothing is going to get better. It's not."

— Dr. Seuss
From Oh, The Places You'll Go!:
"So be sure when you step, step with care and great tact. And remember that life's A Great Balancing Act. And will you succeed? Yes! You will, indeed! (98 and ¾ percent guaranteed) Kid, you'll move mountains."

— Dr. Seuss
"You have brains in your head. You have feet in your shoes, you can steer yourself any direction you choose. You're on your own. And you know what you know. And YOU are the one who'll decide where to go…"

— Dr. Seuss
From Horton Hears a Who!:
"And you very small persons will not have to die if you make yourselves heard! So come on, now, and TRY!"

— Dr. Seuss
As time goes on and more books continue to be published, it sometimes seems like there's a new childhood favorite or classic every year. However, the books of Dr. Seuss have always been iconic, and they always will.
Want more Dr. Seuss quotes? Check out our list of the best Dr. Seuss reading quotes that all bookworms will love.
With simple rhymes and tales that weave stories of joy, happiness, gratefulness, kindness, and morals, Dr. Seuss has anchored a spot as one of the most important, famous, and funniest writers in children's literature history.
About the Author
At the ripe old age of 3, Susannah decided that life was just a blank canvas and took Magic Marker to the newly installed carpet in her room just to "see what happened." She's taken that approach to life since, curious about pretty much everything.
She earned a journalism degree from Texas A&M University with the mission of making asking questions and telling stories her life, and since then has done everything from social media strategizing and content creation on the national level to writing a career column for USA TODAY.
Susannah is a high school teacher and yearbook adviser with a huge passion for reading (Harry Potter is her absolute favorite) and is excited to bring another book-loving voice to Hooked to Books.