When you think of gothic fiction, what comes to mind? For me, it's crumbling old mansions set in the bleak and misty English moors and storylines steeped in mystery, intrigue, and death.
But some of the most iconic works of gothic literature also feature a heavy dose of romance. These enchanting tales of love and passion set against a dark and stormy backdrop are gothic romance. There are countless captivating titles to explore within the subgenre.
Below, I've compiled a list of 9 of the very best gothic romance novels that have all the passion and excitement of a classic love story with a spine-tingling twist.
1. Rebecca by Daphne du Maurier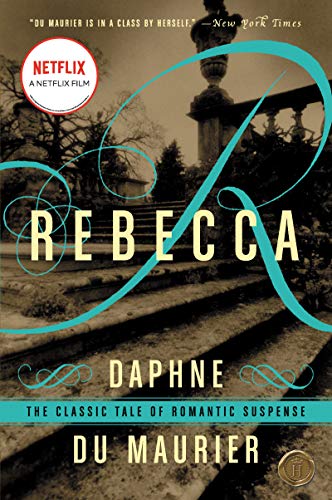 When our heroine meets the handsome Max de Winter, she can't help but be swept up in his charms. This wealthy widower promises her a life of luxury and glamour, and she immediately accepts his marriage proposal.
He is still haunted by the loss of his first wife, Rebecca. She died tragically in a boating accident a year earlier. His imposing housekeeper Mrs. Danvers makes sure our heroine knows she'll always be second best. But when she joins him in his Cornish country estate of Manderley, she soon sees a different side to her new husband.
It seems that even after death, Rebecca's spirit will haunt the halls of Manderley, and her husband's heart, for eternity.
2. Jane Eyre by Charlotte Brontë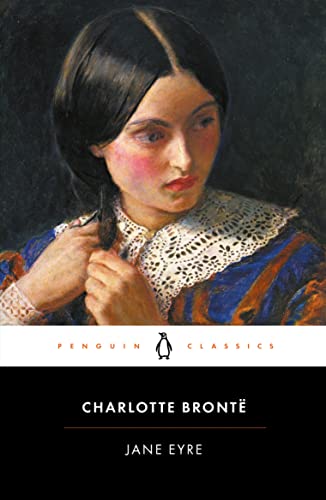 Jane has never felt like she belonged. Orphaned as a young child, she's drifted through life in isolation, never truly at home. But when she's hired as a governess by the mysterious and brooding Edward Rochester, all of that changes.
As she settles into her new role at the gloomy and imposing Thornfield Hall, she feels more than just a friendly affection for her new boss; she falls madly in love with him.
She's powerless to his charms, but Jane is about to find out that Rochester's stony heart and the halls of Thornfield Hall hold a dark and terrifying secret.
3. Legacy of Darkness by J.M. Wallace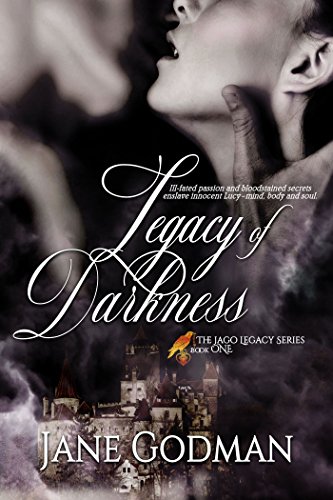 When Lucy Alleyne's father dies, she's left penniless and alone. And so, with nowhere else to turn, she moves in with her distant relative, Lady Demelza Jago, in the ancient Cornish castle, Tenebris.
At first, Lucy is captivated by her surroundings and deeply grateful for Lady Demelza's generosity. And it's not just the castle grandeur that fascinates her; she soon strikes up a relationship with the Uther, the charming and seductive man of the house, and his nephew, the kind and honest Earl Tynan.
Yet while these two men are very different, they share one thing in common; they are both haunted by dark secrets buried within the castle walls and the horrors that have plagued their family's past. And now, the darkness is haunting Lucy, too.
4. The Widow of Rose House by Diana Biller (Goodreads Author)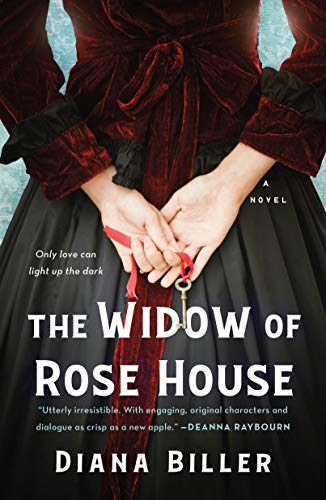 It's 1875, the dawn of the Gilded Age, and after the sudden death of her abusive husband, Alva Webster finally has a chance for a fresh start. And so, she returns to New York, where she embarks on a project to restore the crumbling Hyde Park mansion, Liefdehuis.
But she soon discovers that her new home has a dark reputation, and many claim it to be haunted. Yet Alva doesn't believe in ghosts, so when a handsome and eccentric professor, Mr. Samuel Moore, offers to help her solve the mystery of the haunted estate, she immediately rejects his offer.
But as time passes, she begins to realize spirits are roaming the halls of Liefdehuis, and Sam may be the only one who can help. And so together, they begin to unravel a string of terrifying secrets buried inside the dilapidated mansion.
But as they journey through the house's mysterious past, will Sam manage to find the key to Alva's heart?
5. Nine Coaches Waiting by Mary Stewart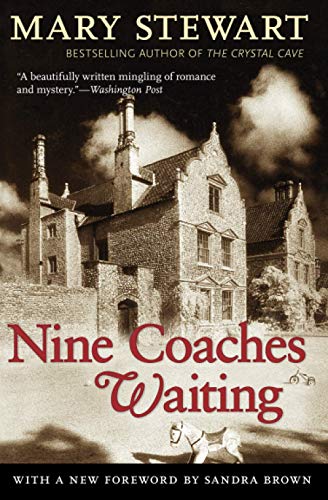 Linda Martin has left her home in England to take the post of governess at the opulent Château Valmy in a remote corner of France.
When she arrives, she's spellbound by the extravagant luxury and fascinating history of her surroundings, and she's equally captivated by the handsome, enigmatic Raoul. His careless abandon and unchained spirit is a breath of fresh air, and she can't help but be drawn to his charms.
But when her young charge, the innocent, nine-year-old Count Philippe de Valmy, is almost killed in a bizarre accident deep in the forest, Linda begins to wonder if there's more to Raoul than meets the eye.
Can she trust this handsome stranger, or is he hiding a dark secret that could put her and young Phillipe's lives in danger?
6. Affinity by Sarah Waters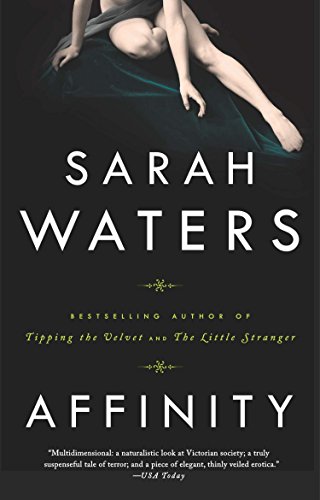 It's the heart of the Victorian era. Despite her extraordinary wealth, Margaret Prior is struggling in the depths of depression. And so, as part of her work for charity, and an attempt to cure her own pain, she begins visiting the women's ward at the grim and notorious Millbank prison.
But while she longs to help the women locked up inside this gloomy institution, she never expected to form such a deep connection with one of the inmates.
For two years, ever since that fateful night when a séance took a tragic turn, spiritual medium Selina Dawes has been imprisoned inside Millbank. Margaret is inexplicably drawn to Selina, and slowly but surely, her attraction transforms into an obsession.
7. A Stitch in Time by Kelley Armstrong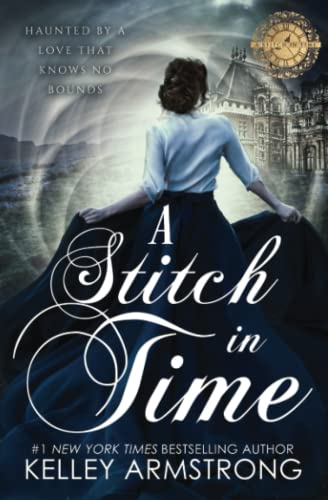 Bronwyn Dale knows Thorne Manor better than anyone. Growing up in her aunt's grand estate as a girl, she discovered a time slip that allowed her to journey into the past. And while embarking on her time-traveling adventures, she met a young boy of the same age, a Master William Thorne, who occupied the house more than two centuries ago.
But when tragedy fell on Bronwyn's family, the house was left shuttered and abandoned, and she was forced to leave her childhood memories and her ghostly friend William behind.
Two decades later, Bronwyn has finally returned to Thorne Manor, and to her surprise, William is still there. But he's no longer the boy she remembers; he's grown into a bitter and angry man, jaded by tragedy and darkness.
Yet despite his bitterness, as they catch up on lost time, Brownyn and William's relationship develops into something beyond friendship. The spark between them takes them both by surprise, and it's far too powerful to ignore.
But William isn't the only ghost at Thorne Manor, and if they are going to build a future together, they must first confront the long-buried demons that have forever haunted these crumbling old walls.
8. The Mistress of Mellyn by Victoria Holt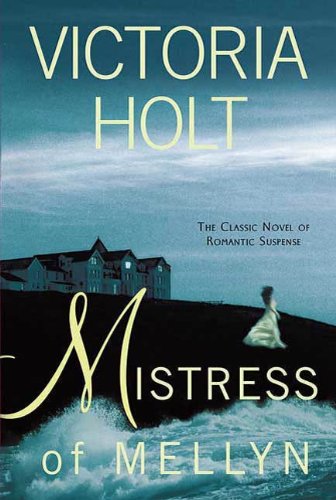 When the young and entitled Martha Leigh accepts the post of governess for a widower's daughter, she never expects to fall for her master. But there's something about the arrogant and brooding Connan TreMellyn that she's inexplicably drawn to.
They are very different people, but just like her, he's difficult to handle, and despite her better judgement, Martha can't help but fall in love with him.
But as she's drawn deeper under his spell, she's also drawn into a dark new world full of secrets, lies, and deceit. As she learns more about Connan's late wife's mysterious death, she begins to feel uneasy inside his grand, foreboding mansion.
Now, Martha realizes she's in danger, but can she escape before it's too late? Or will she become just another ghost in Connan's haunting collection?
9. Haunted Serenade by Anna M. Taylor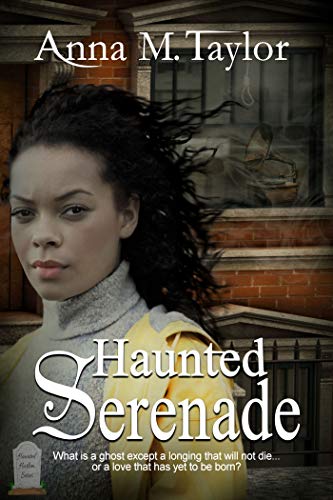 Just like all the women in her family, Anora Madison lives under the haunting curse of the Poor Butterfly, forever longing for the man she's loved and lost.
And so one day, Anora finally decides to flee her family home in Harlem and move to Brooklyn to start afresh and leave her life of sadness behind. Yet her difficult choice also means abandoning her mother Anglea and her lover, the father of her child, Winston, and for six long years, she's estranged from everyone she once knew.
But now, she's finally coming home to make peace with those she left behind. Yet something evil lurks in the shadows, waiting for her to return. This sinister entity threatens not only Anora but her little girl Cammie, too, and with nowhere left to turn, she's forced to seek her ex-lover Winston's help.
She'll do anything to protect her daughter, but with Winston back in the picture, can she protect her own heart, too?
Conclusion
These haunting, terrifying and enchanting tales combine the spine-tingling themes of classic gothic literature with good old-fashioned seduction and romance.
Suppose these captivating books leave you hungry for more passion and thrills. Why not check out some of our other collections, such as the steamiest erotic romance novels out now and the best horror novels of all time.
What are your favorite gothic romance novels to escape to? Let me know in the comments below!