Do you prefer your romance served with a side of smut? Are you looking for something a little less Wuthering Heights and a little more 50 Shades? If so, you've come to the right place.
This list is dedicated to those sizzling, steamy, super-sexy stories that combine the very best elements of romance and erotica. So buckle up; things are about to get hot and heavy.
1. Naked by Raine Miller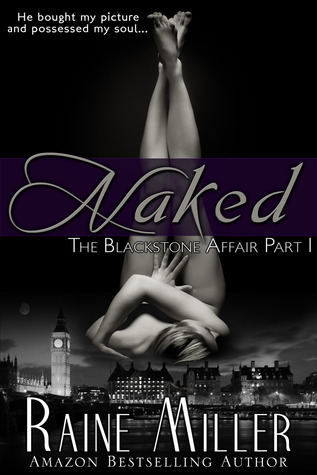 American Brynne Bennett is living the dream as an international art student at the University of London. She loves her classes, and she's making great money from her side hustle as a photographic model too. Finally, after so much pain and suffering, she's piecing her life back together, one bit at a time.
Then, she meets Ethan, a super successful businessman who has his sights set on one of her steamy nude portraits. And that's not all he wants from her; he's determined to get her into his bed, no matter what.
Although Brynne's unhealed wounds are telling her to run a mile, she can't help but be drawn towards him. After all, he's intoxicatingly handsome, and his dominant personality means she doesn't have to take the reins for once.
But if their relationship is going to make it off the ground, she'll have to face her demons once and for all.
2. Love Unscripted by Tina Reber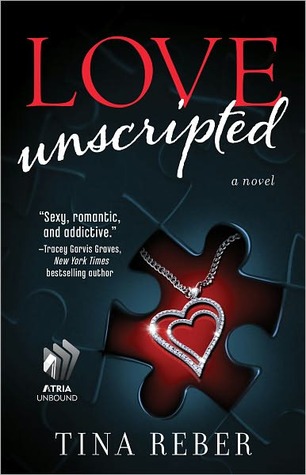 Ryan always dreamed of being an actor, but he never expected to make it this far. Now, the paparazzi follow wherever he goes, screaming fans chase him down the street, and the whole of Hollywood seems desperate for a piece of him.
But as much as he loves this newfound attention, he misses being able to fly under the radar. So, one day, while on location in Seaport, Rhode Island, he slips into a dingy neighborhood bar for a quiet drink, hoping to go unnoticed.
That's where he meets Taryn, a small-town girl nursing a broken heart. She can't help but be drawn to Ryan's charming sense of humor and undeniable sex appeal. But it's going to take more than his movie star status to win her heart. And even if she does eventually fall for him, could their relationship survive the pressures of fame and celebrity, or would Hollywood break them apart?
3. Seven Days in June by Tia Williams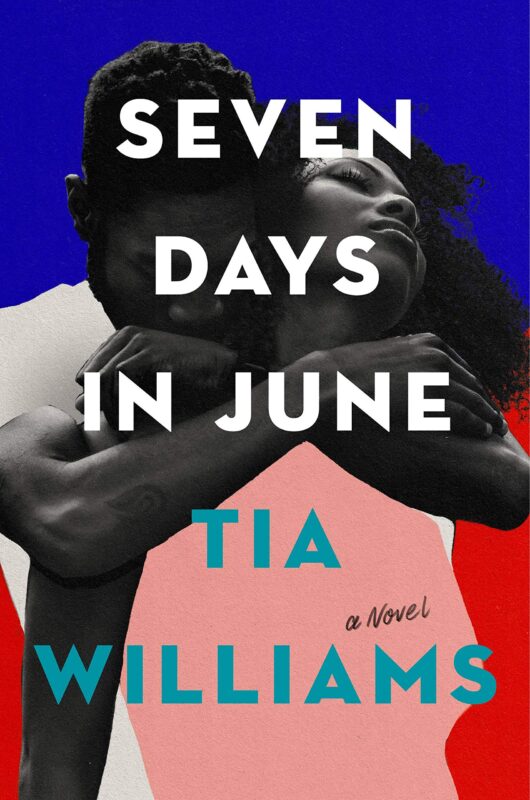 Eva Mercy is a doting single mom and a super successful bestselling erotica author. And sometimes, juggling the two isn't easy.
Shane Hall has an equally dazzling literary career, and when he meets Eva at an event in New York, sparks fly, and the rumors begin to swirl.
But what the gossips of the literary world don't know is that these two writers have met before, twenty years ago to be exact. As teenagers, they spent a seriously steamy week together, and despite building their separate lives since, they've never forgotten the connection they shared. In fact, they've been sending each other secret messages in their bestselling books ever since their intoxicating affair.
Could this finally be their chance to rekindle their connection and make up for all that lost time? Or will past heartbreak stand in their way?
4. Hate to Want You by Ashlyn Mathews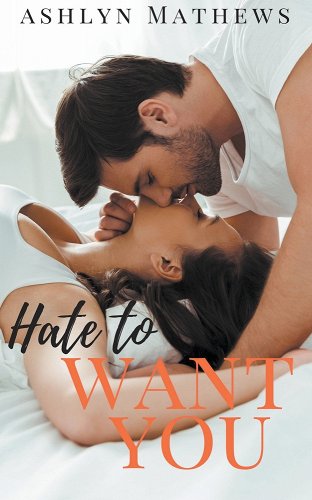 Once a year every year, Livvy and Nicholas would meet for a secret night of forbidden pleasure. They'd lose themselves in each other and enjoy the illicit distraction from the shared pain that divided their families forever.
But when Livvy doesn't show up for their meeting as planned, Nicholas is left in turmoil. He tries to pretend he doesn't care, but he can't lie to himself; even after everything, she's the only woman he wants in his bed.
While the world believes they're sworn enemies, the passion between them still runs hot and deep. But can their desire for one another survive amid scandal, secrecy, and lies?
5. January by Audrey Carlan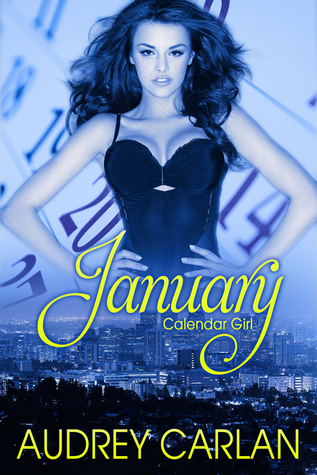 Mia's father let his gambling get out of control, and now, his life is in danger if he doesn't pay the money he owes. He only just survived his last beating, and if he can't settle his debts soon, he won't be so lucky next time.
If Mia wants to save her father, she has no choice but to come up with the cash herself before the loan shark, her callous ex-boyfriend, comes knocking again.
But a million dollars isn't easy to come by, and so Mia takes a job as a high-class escort to foot the bill. She has precisely a year, and at $100,000 a month, she can make more than enough to pay off his debts in this line of work. Plus, there's no obligation to actually have sex with these filthy rich men if she doesn't want to. It'll be easy money, right?
But when Mia meets her first client, she begins to realize that life as an escort isn't quite what she'd imagined it would be, and this is just the beginning.
6. Priest by Sierra Simone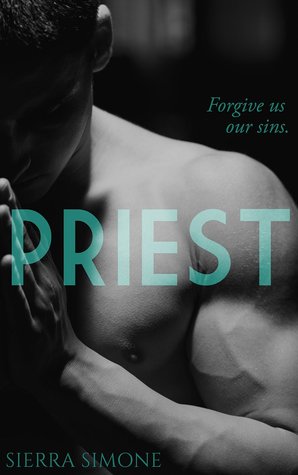 Priests live a life governed by strict rules. They can't marry or engage in sexual acts, and they must never, under any circumstances, forsake the Father.
And for twenty-nine-year-old Tyler Anselm Bell, none of this was a problem… until he met her.
It all started when she came to confession. He tried to fight his feelings, and so did she, but the temptation was too strong.
Now, he's wracked with guilt, unable to reconcile his own mortal sin. Not only did he break his vow of celibacy, but he did it on the altar of his own church. And worst of all? He knows he'd do it again, and again, and again.
7. Dirty Talk by Lauren Landish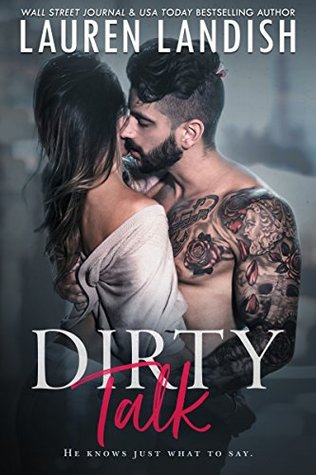 Derrick "The Love Whisperer" King spends his days dishing out sex and relationship advice on his hit radio show. So, when Kat's relationship begins to break down, she calls him up, hoping for some words of wisdom.
The last thing she expected was to be swept away by Derrick himself, but he doesn't talk to Kat the way he talks to his other callers. Instead, his velvety voice is laced with the suggestion, and for the first time in years, passion begins to burn inside her.
Before long, she's in bed with him, and it's oh so good. The Love Whisperer makes her feel sexy, naughty, dirty, and desired. But can an illicit affair really lead to lasting love?
8. Make Me Yours by Melanie Harlow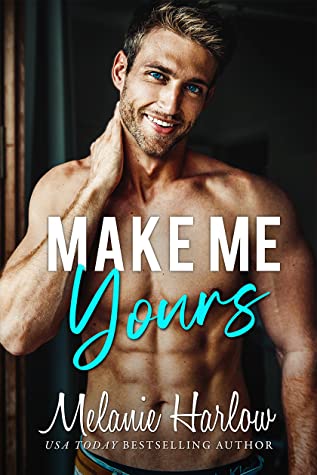 Cheyenne never meant to initiate a sordid affair with her brother's best friend. Sure, she's had a crush on Cole forever. Still, she's 30 years old now, a responsible grown woman with a respectable career as a kindergarten teacher. Isn't it time she let her feelings go and forgot about him?
Besides, he's a single dad with a daughter to raise, and he lives next door. Having a fling with your neighbor is never a good idea, right?
But one night, after a little too much to drink, Cheyenne indulges her fantasies by drafting out a fake text, describing in detail all the dirty things she wishes Cole would do to her. She was never supposed to hit send, and he was never supposed to read it, but what's done is done, and now, her secret is out of the bag.
Yet the seemingly strait-laced Cole has been keeping a secret of his own; recently, he's been burning with desire for Cheyenne, and now that he knows she feels the same, things are starting to move fast.
9. Mechanic by Alexa Riley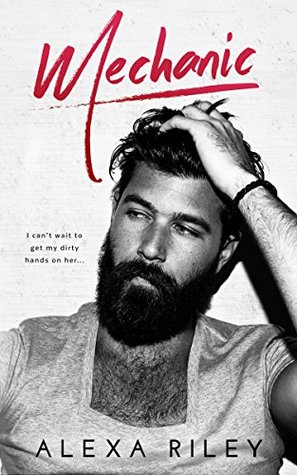 Paine is a mechanic with his own garage, and while his hard work has finally paid off and his business is a success, he's not left with much free time for women. In fact, in the last few years, he's not even indulged in a casual fling, let alone a relationship.
Meanwhile, young, innocent Penelope has never worked a day in her life. As the daughter of a millionaire, she doesn't have to. Daddy's credit card will buy her whatever she desires, as long as she follows his wishes and marries that lawyer he's set her up with.
Yet despite their differences, when Penelope walks into Paine's garage, he can't take his eyes off of her. With her flashy car and designer clothes, he knows she's out of his league, but he can tell that this innocent little virgin with a sparkle in her eye wants him too. Things are about to get pretty steamy under the hood in Paine's garage.
Conclusion
These super steamy reads are the perfect antidote to the usual oh-so-sugary-sweet romance novels. And while they might not exactly mirror real life (lucky you if they do!), they're the perfect illicit escape if you're in the mood for something a little less PG and a little more X-rated.
Have you got any raunchy recommendations for us? Drop me a comment in the box below!