Having a Kindle is already a great way to save money on books. E-books are always cheaper than hardcopy versions, and you can fit as many as you want onto one small device. But did you know that there are plenty of fantastic Kindle e-books that you can read for free?
In this post, I'll cover two types of free e-books available on your Kindle device. The first are open-source e-books available through sites like Amazon, Project Gutenberg, and Google Play. Many of these novels are old classics that have stood the test of time. They regularly feature on the Top 100 Reads lists and are essential for literary lovers.
The second way to source free (ok, not entirely free) e-books is through Kindle Unlimited. With a Kindle Unlimited membership, you'll pay a small monthly fee, and in return, you'll have access to an incredible library of over 1.5 million ebooks, with nothing extra to pay. There are plenty of new releases and best-sellers spanning every genre imaginable, plus a great selection of classics too.
So, without further ado, here are my top picks for free Kindle books to check out right now.
Free Open-Source Kindle Books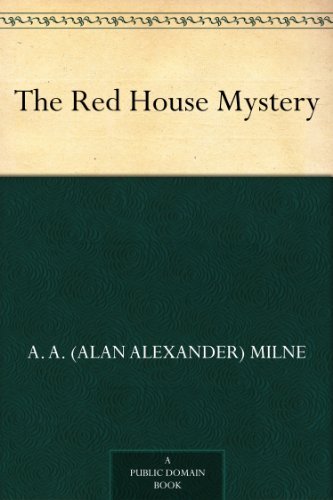 Milne is most famous for his beloved children's storybook characters like Winnie-the-Pooh, Piglet, and Eeyore, but what many people don't know is that he also dabbled in novels for adults, including this classic whodunit tale, The Red Mystery House.
The story begins when amateur detective Anthony Gillingham and his sidekick Bill Bevererly are called to the residence of the genial bachelor Mr. Mark Ablett, in the heart of the English countryside.
But what starts as an enjoyable dinner party quickly turns deadly when one of the guests is found dead, only moments after a heated exchange with the host. It falls to Gillingham and Beverly to help solve the crime; however, their key suspect, Mr. Ablett, has vanished into thin air.
Now the pair must work out who the perpetrator is, and whether the gun was drawn in an act of self-defense or a carefully crafted pre-meditated killing.
In this delightfully gentile and occasionally comedic murder mystery, Gillingham and Beverly attempt to solve the riddle of this mysterious crime, all while enjoying copious amounts of tea, billiards, and bowls.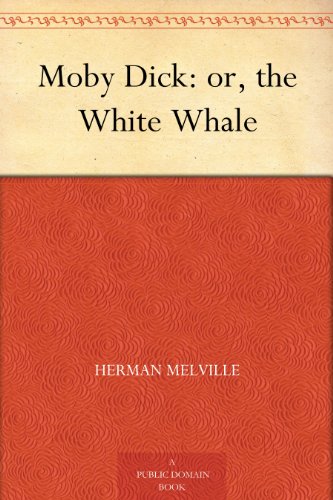 First published in 1851, this timeless tale is still one of the most well loved American novels of all time. The story, told by a sailor named Ishmael, follows Captain Ahab's obsessive pursuit of a giant white sperm whale across the open oceans.
The captain has sailed the seven seas many times hunting for whales, but this time, he's chasing a very specific whale named Moby Dick. On Captain Ahab's last voyage, this great white beast bit off his leg at the knee, swallowing it whole, and now he's out for revenge.
This awe inspiring tale has been a stronghold in the literary world since it was first published. Its influence is so widespread that it inspired the popular term "white whale," used to describe something that someone obsessively searches for.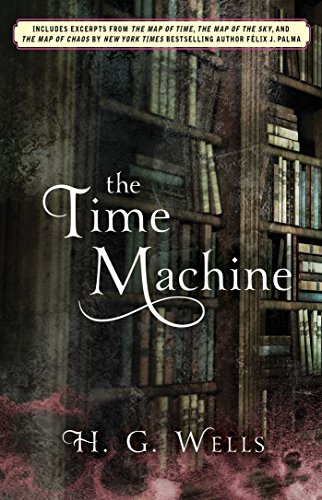 Published in 1895, this fascinating novel by HG Wells is considered to be one of science fiction's earliest novels and the very first one to cover the subject of time travel. It's hard to believe, but before Wells published this work, there was no such concept as a "time machine" in the cultural zeitgeist.
The story begins when an unnamed Victorian scientist, "The Time Traveller," uses his steampunk-Esque invention to be transported to the year 802,701. The world he arrives in is entirely different from his own. Humans have evolved into two seperate species, the first being the Eloi, who live an easy life of rest and frivolity on the surface of the earth. The second is the Morlocks, who reside underground, keep the planet running by fixing the machinery, providing food, clothing, and other necessities to the incapable Eloi above.
Occasionally, on a moonless night, the Morlocks will hunt the Eloi for food, and as such, the Eloi tend to avoid darkness at all costs. The Time Traveller navigates this strange new world with fascination and trepidation, giving us a glimpse of what a far off distant future might look like.
If you enjoy the book, I'd also highly recommend watching the 1960 movie adaptation directed by George Pal.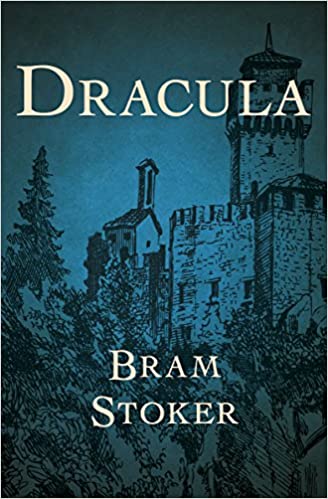 This iconic gothic horror novel gave way to the modern interpretation of a vampire, so it's essential reading for any Twighlight, Vampire Diaries, or Marked fans. Written in 1897 by Irish author Bram Stoker, this novel is presented as a series of diary entries, letters, and notes.
It follows Dracula's turbulent transition from his home in Transylvania to England, where he hopes to find fresh blood to drink and spread his vampiric curse across a new nation. But he's met with opposition by Professor Van Helsing and Jonathan Harker, who are determined to stop him and his reign of terror.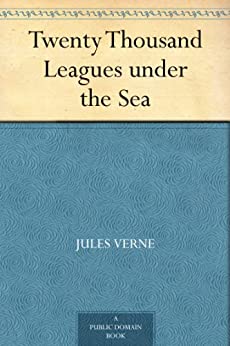 This classic must-read sci adventure begins with French oceanographer Pierre Aronnax and his stoic assistant Conseil. They join a US Navy expedition to hunt down and destroy a gargantuan sea monster, searching endlessly for months before they finally locate the beast.
But after a ferocious attack that sees the brave explorers thrown overboard, they discover that this "monster" is, in fact, a futuristic submarine called the Nautilus, operated by a mysterious and shady character named Captain Nemo.
Now, the men embark on an incredible journey taking them 20,000 leagues, or 50,000 miles, through the wilds of the oceans. They discover trenches that are miles deep, vast coral graveyards, huge undersea forests, and even the lost city of Atlantis.
Free Kindle Unlimited Books
1. If You Tell: A True Story of Murder, Family Secrets, and the Unbreakable Bond of Sisterhood by Gregg Olsen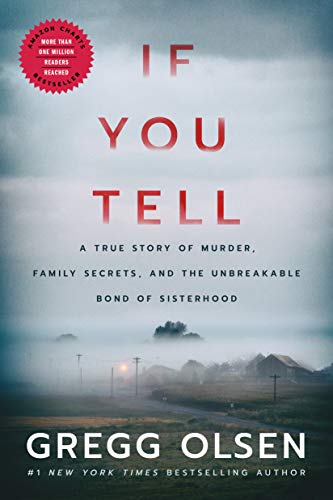 From the #1 New York Times bestselling author Gregg Olsen, this true crime story documents the harrowing tale of three sisters who fought to survive throughout childhood in a real-life house of horrors.
Sisters Nikki, Tori, and Sami, grew up with unimaginable torture and degradation at the hands of their sadistic mother, Shelly. Locked away in their farmhouse in Washington State, they formed an inseparable bond that, against all odds, managed to see them through their unthinkable ordeal.
Today, after more than a decade, they no longer see themselves as victims. Instead, they are strong, defiant, loved, and free women who are ready to share their story with the world.
2. The Devil Wears Black by L.J. Shen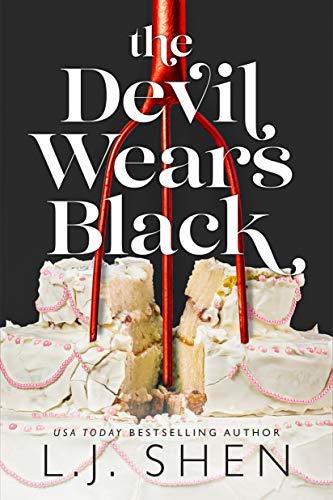 Maddie Goldbloom has her life exactly as she wants it, living in a fabulous apartment in New York City, with a successful career in the fashion industry, and a doctor for a boyfriend.
So when Chase Black, her ex-lover, suddenly appears on the scene asking her to pose as his fiancé to fulfill his father's final wish, she instinctively refuses his outrageous idea. After all, it's a crazy plan, and he's the man who broke her heart.
But after much contemplation, Maddie has second thoughts. Maybe it'll be fun to watch her arrogant, egotistical ex squirm as he tries to play out this charade. Yet, what follows is a series of events that turn Maddies perfectly curated life upside down and leave her questioning what it really is that she wants.
Could the man who she thought was her nemesis actually be the love of her life?
This brand new novel from bestselling author L.J. Shen has already received rave reviews and was awarded Amazon Best Book of the Month in the romance category.
3. When We Believed in Mermaids by Barbara O'Neal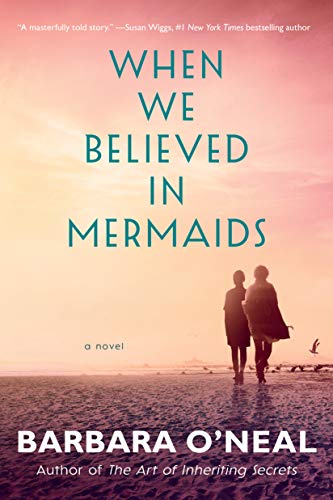 It's been fifteen years since Josie was tragically killed in a harrowing terrorist attack, at least that's what her devoted sister, Kit, has always been led to believe.
But when she sees TV footage of a woman identical to her late sister stumbling out of a burning building in New Zealand, Kit's life is turned upside down. This woman is Josie; she just knows it. But how is that possible when she's been buried for over a decade?
Kit has no choice but to board a plane to New Zealand and track down her long-lost sister. But in her search for answers, Kit is also forced to address some deeply buried secrets from her own past. If she ever does find Josie, she knows neither of their lives can ever be the same again.
4. The Girl Beneath the Sea by Andrew Mayne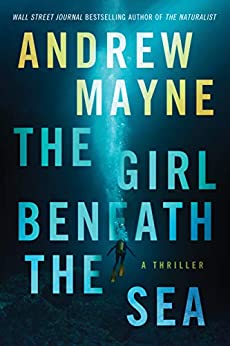 Sloan McPherson is determined to shake free from her family's scandalous reputation of drugs and crime and make a new path for herself and her young daughter. Working for the Lauderdale Shores Police Department, Sloan is an evidence recovery diver, the most unpleasant kind of scuba diving imaginable.
But no matter how resilient she is, nothing could prepare Sloan for what she discovers floating in a canal, the corpse of a woman whose life is mysteriously intertwined with her own. Suddenly, Sloan goes from a witness to a suspect, and all eyes on her, including the real killer's.
Sloan's entire existence is in turmoil as she is stalked by a determined assassin, all while being vilified for a crime she didn't commit. But amongst the chaos, she has one true friend, the DEA agent responsible for putting Sloan's criminal uncle in jail. He's the only one who believes her and the only one who can pull her out of this growing conspiracy where there are enemies at every turn.
5. Where the Forest Meets the Stars by Glendy Vanderah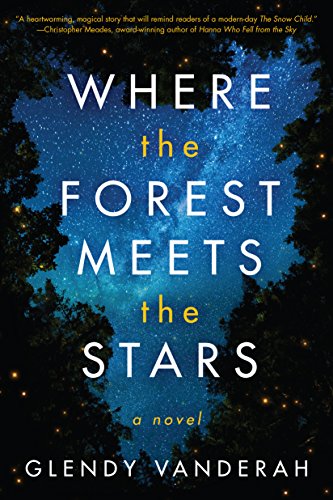 Glendy Vanderah's stunning debut novel tells the tale of Joanna Teale, a woman who has had her fair share of struggles in her life. Having just lost her mother and barely surviving her own battle with breast cancer, she is determined to prove to herself that there is light at the end of the tunnel. And so she returns to her graduate research program in rural Illinois, studying nesting birds.
She throws herself headfirst into her research, working night and day, barely seeing another soul. But one day, her solitary existence is shattered when a young child arrives at her remote cabin, covered in bruises and wearing no shoes.
This mysterious child introduces herself as Ursa, but her story is out of this world. She claims to have to sent down from the stars to bear witness to five miracles on earth. Jo, perplexed but worried for the child's safety, reluctantly lets her stay.
But she knows she can't solve this bizarre mystery by herself, so she calls on her neighbor, Gabriel, to help. Together, they scour through missing children's reports from across the country, hoping to find a match. But as they continue their fruitless search, they slowly realize that this is no ordinary child. She is fiercely intelligent, able to dissect and understand Shakespeare's works, and wherever she goes, good things, miracles, seem to happen. Maybe Ursa really is sent from the stars after all?
Conclusion
Kindle e-books don't have to cost the earth. There's a huge selection of open source e-books, many of them classics, that you can download and read for free. And if you prefer up to the minute brand new releases, Kindle Unlimited has you covered.
Have you read any of these free Kindle books, or do you have any recommendations for our readers? Let us know in the comments! 
Check out these other great posts!
How to Loan Kindle eBooks to Your Friends and Family?
How to Delete Books from Kindle?
Amazon Kindle Fire Tablet Review for Book Lovers
How to Cancel Kindle Unlimited