Best Thanksgiving 2017 Ideas for Kids and the Hottest Deals
The 2017 Thanksgiving is approaching!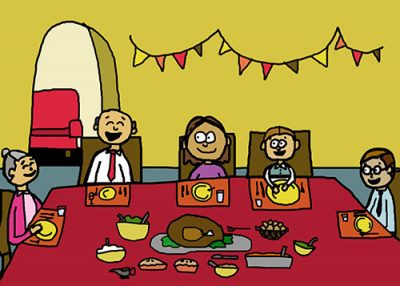 To many Americans, the Thanksgiving Day is a big deal – it is one of the most important family holidays in the year.
In most households nowadays, the celebration centers on cooking and having a big meal with family and friends. Traditional Thanksgiving foods include roast turkey, beans, pumpkin pie, and cranberry sauce, among others.
In families with kids, the holiday is a chance to try on cute fluffy outfits and roll out all the fun games and activities. Some parents use the activities as a way to keep their kids occupied while they prepare for the big feast, while others see it as a bonding time and actively join their babies.
The holiday is also an opportunity for retailers to boost their sale, with lots of promotions and discounts. Therefore, while you must be busy reviewing that turkey recipe, don't forget to check out the hottest Thanksgiving deals!
Fun Thanksgiving activities and craft ideas
Let's explore some interesting Thanksgiving activities for kids to keep them intrigued and happily entertained!
1 Thanksgiving game ideas
There are lots of games out there, but these are our favorites. They can be played by kids unsupervised, but it'd be so much fun if you play them together after the Thanksgiving dinner.
Tabletop curling game for age 3 till 103
This table game is much much more fun than it looks. It's a family game, but kids aged 3+ can play without difficulty.
The game is easy to set up. The set consists of some mini stones, and a mat that can be rolled up and stored in an included bag.
It's super simple, and at the same time extremely challenging to play: slide the mini stones on the table so that they can reach the target.
Your kid can play it alone, but in a group of 2 to 8, the competition would make the game a lot more fun.
What you need: Tabletop curling compact
Best Thanksgiving game for 5+ yo kids: the pie face game
This game guarantees to bring lots and lots of laughter into the house.
The game set includes 1 pie thrower, 1 throwing arm, 2 handles, chin rest, splash guard mask, spinner.
First, load whipped cream or the included sponge on the arm. The players will take turns sliding their heads through the mask and spinning the handles. The arm can go off randomly and give them a face full of cream.
Your whole family can play this game together. It will make your Thanksgiving unforgettable!
What you need: The game set and whipped cream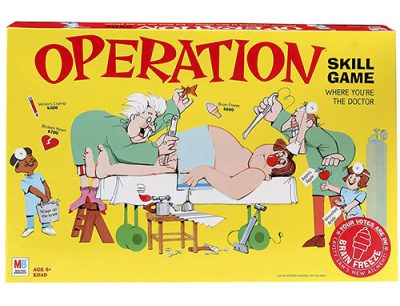 Operation game for 6+ yo kids
A very interesting game that your kid can play on their own while you're busy running your Thanksgiving errands (but of course it's much more fun with their siblings/friends!)
In this game, the player will work as a doctor to remove the ailments Cavity Sam has. It takes real skills though, because if you're not careful you will get the buzzer up and light up Sam's nose!
This is a game that can teach your kid not only hand skills but also the importance of patience and accuracy.
What you need: Classic Operation Skill Game Set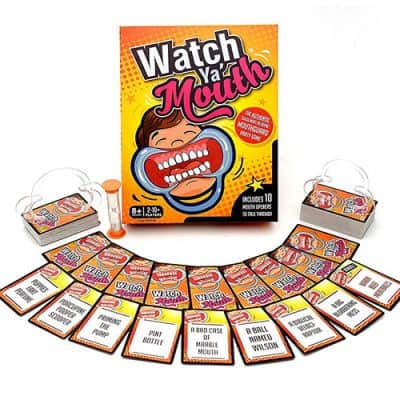 Watch Ya Mouth game for 8+ yo kids
Another group game that will make your whole family laugh till your bellies hurt.
What you do during the game is to wear a cheek retractor and speak out specific phrases from the given cards while others guess the words.
It's one of the funniest games out there. Safe for kids age 8+, but I highly recommend playing it at the family gathering.
What you need: The Watch Ya Mouth game set and some tissue, clean handkerchief or towels – there will be some drooling!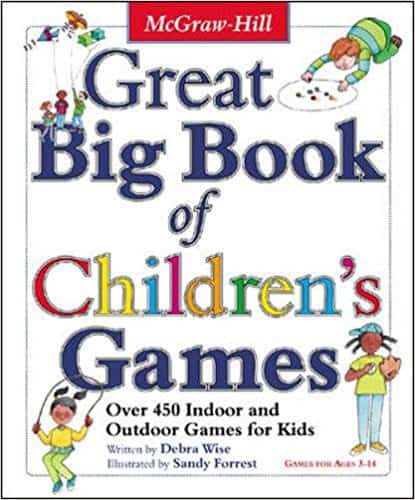 Other indoor and outdoor game ideas for Thanksgiving
For indoor and outdoor Thanksgiving games inspiration, check out this complete books on children's game by Debra Wise (Author) and Sandy Forrest (illustrator).
The book introduces 450 games – you'll surely find more than a few to play through this season!
You can also check out these 30 fun game ideas for Thanksgiving.
My personal favorite: the Elephant March, where you put a mini pumpkin inside a panty hose, wear it on your head, and knock bottles down with it. This game can be enjoyed by both kids and adults in a small group, or as many people as you want (depending on the number of panty hoses you have). The scene alone looks so funny!
2 Thanksgiving craft ideas for kids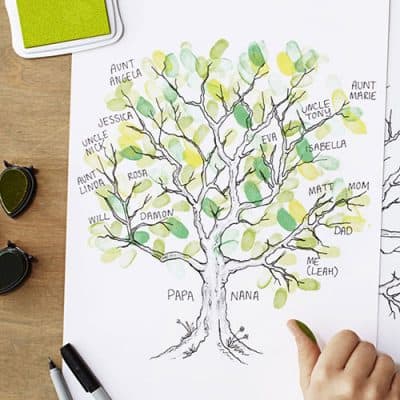 Make a family tree! (Age 2+ with supervision)
This is a great crafting idea by Good Housekeeping.
While drawing the tree, tell your kids special things about their grandparents, aunts and uncles, and cousins. Perfect if you have a family photo album with you at the same time.
An awesome way to recall the traditions of the family, and bring them the sense of belonging!
You can draw your own tree, but if you don't have the time, a template is available for downloading here.
All you need is some paper, some pen, and a colorful inkpad.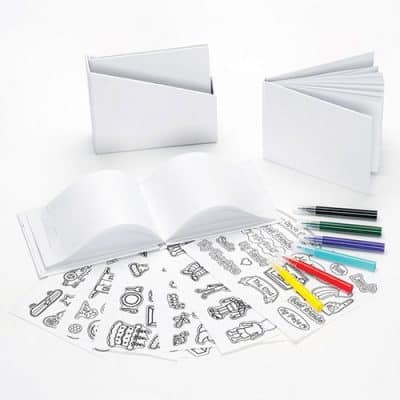 Drawing and story making time (age 4+)
For kids a little younger (4 years up), a simple art kit can to bring lots of joys. They can create their own story and illustrations, and you'll be surprised how creative the little minds can be!
For kids that haven't learned how to read and write, you may need to work with them on writing the stories. They'll surely appreciate it if you offer some ideas on the stories too, if they ever get stuck 🙂
What you need: Faber Castell's 3 Bitty Books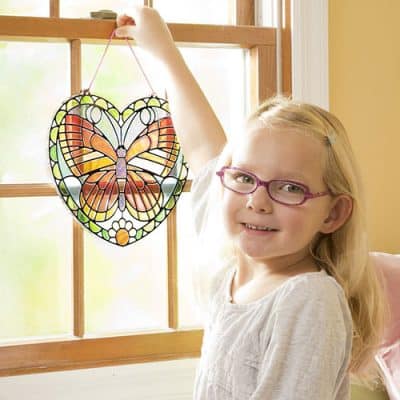 Stained glass artwork for the 4+ yo artist
With dozens to hundreds of stickers to transfer from the sheet to the clear frame, these are going to keep your little artist absorbed for hours.
It's very easy to find a complete kit for this activity. Be it an owl, unicorn, a butterfly stained glass  or any other patterns, the outcome is guaranteed to be colorful and artsy. Your baby would be very proud to show them off.
Therefore, it's best to find kits that include a read-to hang cord or suction cups to display the artwork.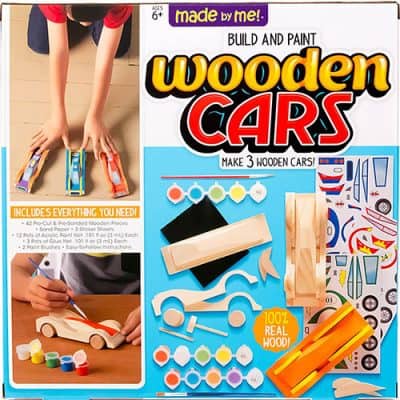 Car building for the 7+ little engineers
Playing with cars is an old game for the toddlers. Your big 7+yo boy or girl needs something to practice and to show off their logical mind and clever hand skills with.
A car building toy set typically includes precut wooden pieces, sticker sheets, paint pots, brushes, and super easy to follow instructions. You kid will take pride in building and decorating their own ambulance, fire truck, sport cars, or even a whole train!
What you need: Rescue vehicle set, Wooden car set  and Train set.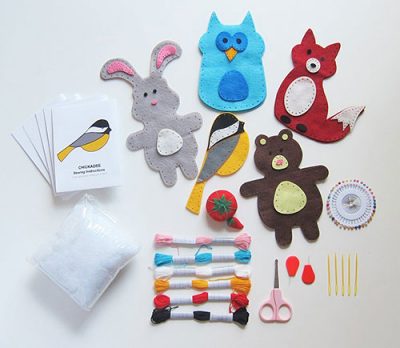 An educational sewing session (age 7+)
A cute sewing kit can be a great distraction from the electronic games on your children's iPad.
Depending on the number of children, the adorable arts and craft kit can offer hours of fun for them without parents' supervision. Sewing these cute, colorful animals is not only fun, it is a very practical skill that can be useful in daily life too!
Most if not all sewing kits are gender neutral – both boys and girls alike can enjoy them – and are designed for children aged 7 – 12.
What you need: Woodland Animals Craft Kit Or if the kids are into monsters, this sewing kit by Wildflower Toys will be very appealing to them! It's for children 7 years old up, boys and girls alike.
3 Thanksgiving Activities and Worksheets
Want the kids to understand the history and traditions of Thanksgiving outside of a boring lesson? Work together with them on these interesting Thanksgiving activities and printables introduced by TeacherVision!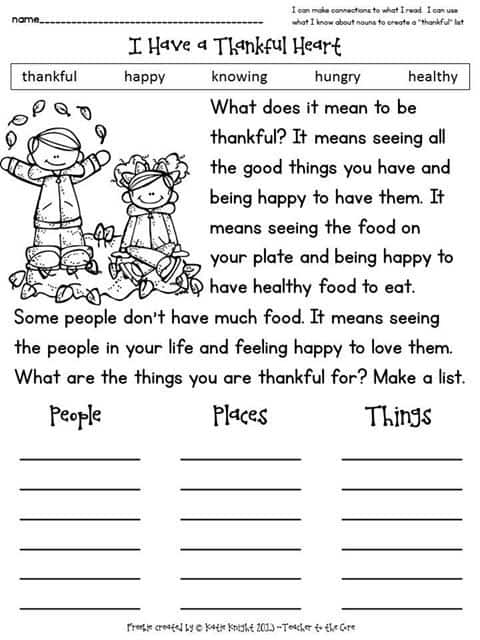 While they're designed for classes, most of the activities are very suitable for doing at home too!
Baby's Thanksgiving outfits
Thanksgiving outfits for baby girls
Your little princess will be so happy when they open the family photo album several years from now and see themselves as a baby, cozily wrapped up in one of these cute little attires!
Thanksgiving headband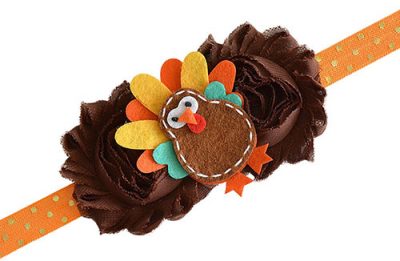 This adorable headband comes in brown and has a cute turkey figure on it – just perfect for the holiday! It's adjustable, so your kid can wear it for a long long time.
Lovely clothes for the baby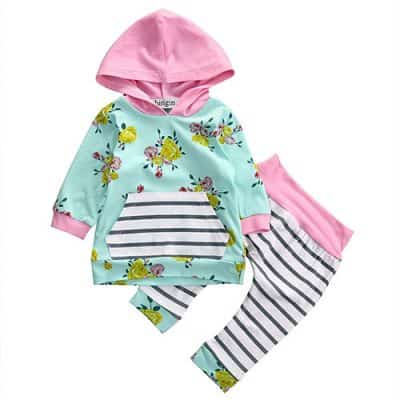 This set of clothes include a hoodie and warm long pants. Made out of soft fabric and pure cotton, this is the perfect outfit for the baby girl on a cool autumn or winter day!
Full dress set for the holiday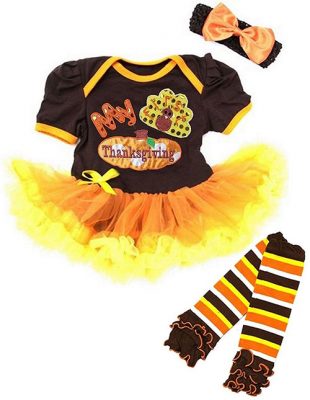 No worries about the accessories to go with your baby's dress – this set covers it all! The package comes with leg warmers, a romper, and a very lovely headband.
Various sizes are available for kids from 0 to 18 months.
Young lady's first Thanksgiving dress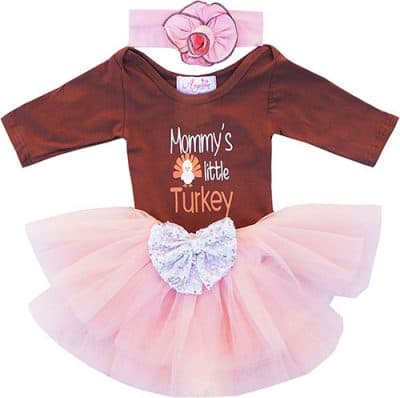 This beautiful outfit will make your baby a princess on the Thanksgiving day. It comes with a cute turkey Mommy's Little Turkey printing on the bodysuit, a matching tutu and a headband to complete the look.
Delivered within 24 hours.
Thanksgiving clothes for the toddler girl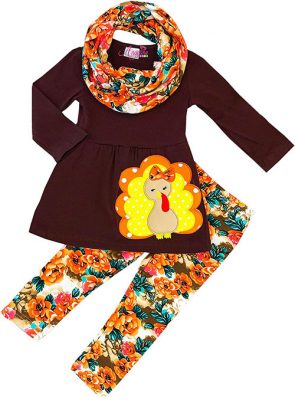 This 3 pieces set of clothes include a tunic top with turkey applique, a pair of floral leggings and a scarf with matching patterns.
It's adorable and can be worn through the fall.
Thanksgiving outfits for baby boys
Add these into your young gentleman's wardrobe to highlight their handsomeness during this holiday season.
Flashing sneakers to shine on the holiday night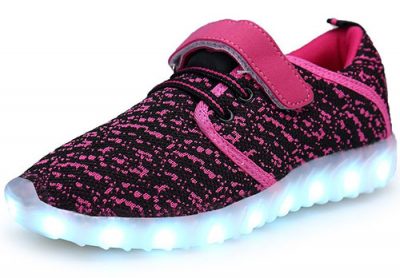 Rechargeable via a USB cord, these fashionable sneakers with internal LEDs can make walks a great joy for your toddler boy or girl. The bright LEDs light up wherever they step and give your kid the superstar feeling!
Comfy clothes for the newborn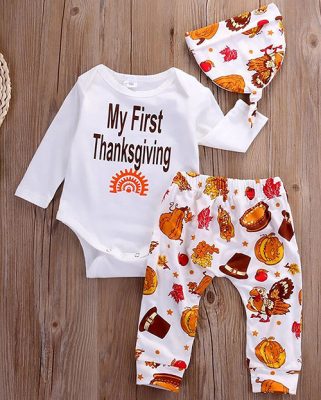 No sparkling details, but these clothes will be very comfy for your little baby. They're Thanksgiving – themed, with colorful seasonal produce printings all over them. Set includes a romper, long pants, and a cute matching hat.
Little turkey in a hoodie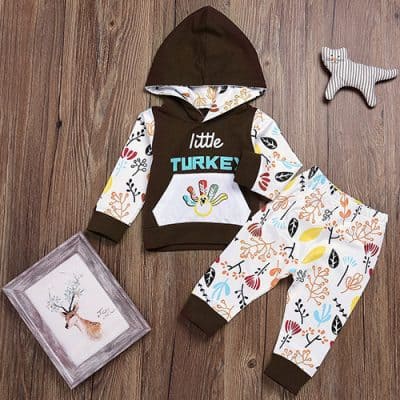 War, comfy, and easy to change, this set of clothes include a long-sleeve hooded shirt and long matching pants. Adorable for the holiday, and very comfy for daily wear!
First Thanksgiving outfit for the young gentleman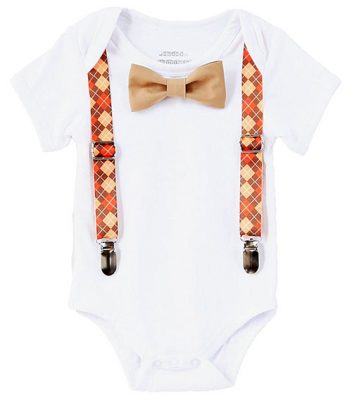 This Noah's Boytique bodysuit with suspenders ensures a very adorable look for your baby boy. It comes with a colorful turkey tie to complete the gentleman look.
Sizes are available for babies 0 to 24 months old.
Warm outfit for a cold day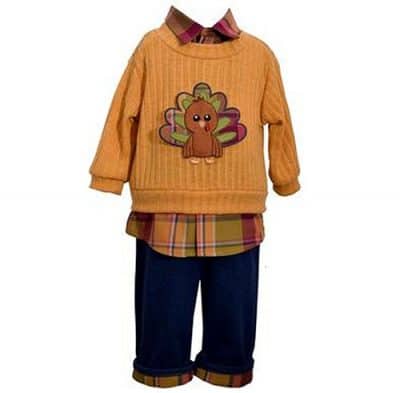 This outfit will not only keep your kid warm on a chill Thanksgiving day, but will also make them look so fashionable! The set comes in a warm color tone, with little matching patterns on the long pants and the shirt. The turkey on the sweater makes it look very Thanksgiving, but it can also be worn casually through the cold days of this winter.

Other Hot Thanksgiving Deals You Can't Miss