Are you looking for a new series to dive into? No, I'm not talking about TV show box sets; I'm talking about good old fashioned books. I don't know about you, but I find it harder than ever these days to dedicate time to reading each day. But I know when I do, it's an incredible escape.
At A Glance: Book Series for Adults
The trick for me has been to find a fantastic book series that really gets me hooked. Series are perfect for this, as from the moment you turn to the last page, you're desperate to get started on the next book in the series, and reading becomes something you can't wait to do at the end of each day.
But finding the perfect series to read can be a challenge. There are endless authors and genres out there, and a simple Google search can quickly lead to choice paralysis. That's why I've gathered a list of some of the best book series for adults that are available right now. I've made sure to include picks from a variety of genres, so you can find the perfect series for you. Happy reading!
Mystery Series for Adults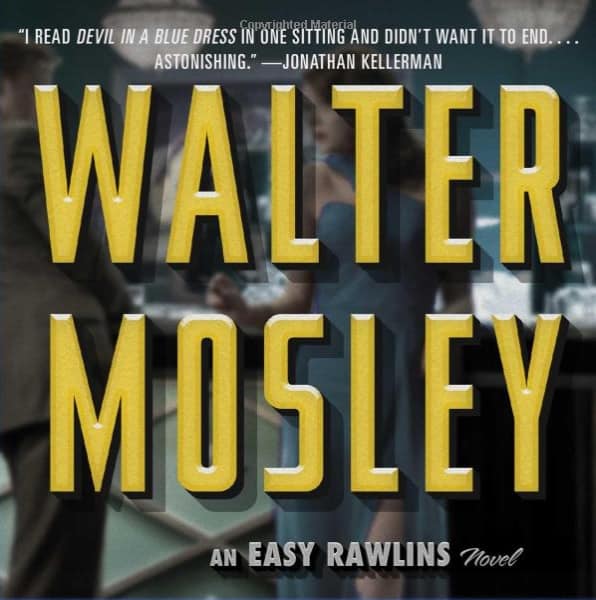 This gripping series of 14 novels begins in gritty Los Angeles, just after World War II, and spans all the way through to the modern day. It follows the African American private detective Easy Rawlins as he starts his career on the inherently racist Californian streets.
As time passes, things change, but all the while, he faces issues of racism and prejudice, and the fight for social justice is never won. In the midst of all this, he must solve a series of intoxicating mysteries. If you get hooked and complete the series, Walter Mosely also penned a collection of short stories that also feature Mr. Rawlins and give a new insight into his life as a detective.
The Goldy Bear Culinary Mystery Series is an award-winning series by bestselling author Diane Mott Davidson. The books follow the escapades of a dynamic caterer in a small town in Colorado. If the premise doesn't sound particularly intriguing at first glance, keep reading; these books have sold multiple millions of copies worldwide and have become an international hit for a reason.
The extensive series begins with Catering to Nobody, where we first meet our protagonist Goldy. Goldy is asked to cater a wake for forty mourners, and although she's unenthusiastic, she accepts the job. She prepares an extravagant feast, and all seems to be going well until her ex-father-in-law Fritz Korman collapses, and Goldy is falsely accused of poisoning him.
Now she must fight to prove her innocence, but with the police involved, her ex-husband flinging accusations at her, and her business on the verge of collapse, it's not going to be easy.
Romance Series for Adults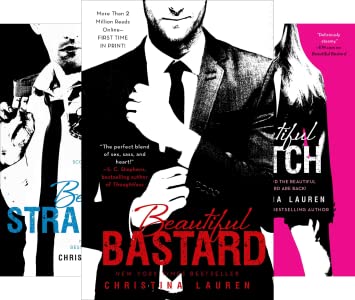 The Beautiful series is written by not one but two authors, Christina Hobbs and Lauren Billings, who collaborate under the pen name of Christina Lauren.
Book One, the Beautiful Bastard, tells the story of Chloe Mills, a Type A, super hardworking, ambitious career woman on her way to an MBA. But there's just one thing standing in her way; Bennet Ryan, her blunt, reckless, and inconsiderate boss, who also happens to be supremely desirable.
There are ten books in the series, each as addictive and enthralling as each other.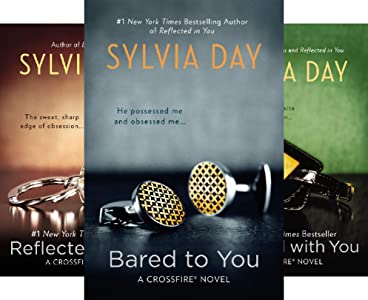 The Crossfire series is written by the #1 New York Times Bestselling author Sylvia Day. It follows the tumultuous and emotional romantic journey of two unlikely characters; Gideon Cross and Eva Tramell.
There are seven total works in the series. The first book is Bared to You, which tells the story of how the pair first meet. It's a wild ride full of passion and white-hot romance, with enough devastation to match.
Science Fiction Series for Adults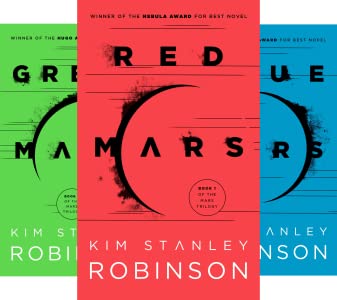 The Mars Trilogy explores the possibilities of what might happen if humans ever colonize Mars.
The books tell the tale of the first colonies to set up permanent homes on the red planet. The plot spans across decades and follows the intricate lives of the rich characters who live there.
Book One: Red Mars, follows the original settlers and their early years on the planet. Book 2: Green Mars, is set 30 years in the future and follows the colony as they work on terraforming the planet to create a more hospitable environment. Book 3: Blue Mars uncovers some of the permanent consequences of colonizing other planets. But while Earth is suffering, against all odds, Mars begins to thrive. The series shifts from an overriding dystopian theme into a utopian example of how society can work together to overcome the odds.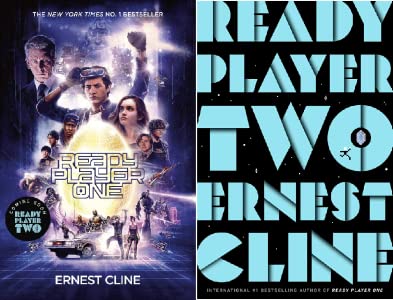 You may be familiar with the title of this two-book series already. In 2018, it was released as a major motion picture, directed by Stephen Spielberg.
The books (Ready Player One and Ready Player Two) are set in 2045. This dystopian future is a miserable existence for all who endure it, and so the vast majority of people spend their days plugged into the OASIS, a seemingly never ending virtual world. Wade Watts is no different; he spends hour after hour adventuring without consequence in order to escape reality.
But when the OASIS creator dies, he leaves behind some riddles for humanity to solve. He's set out a series of puzzles in the virtual world, and whoever can solve them first will not only inherit his incredible wealth, they'll also get to take full control of the entire virtual world.
Can Wade make it to the finish line in time, or will the competition kill him before he gets the chance?
Horror Series for Adults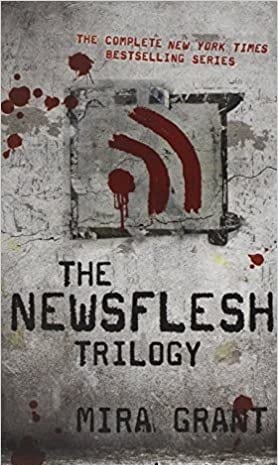 This three-book series by Mira Grant explores what happened in the aftermath of a zombie apocalypse that threatened to wipe out the population of the planet. But as the dust settles, it becomes clear that there were a surprising amount of survivors. All those years of binge-watching zombie shows and movies paid off, and the population knew exactly what to do when being pursued by the undead.
But the zombie problem still hasn't been entirely eradicated. The dead still roam the Earth, and family members, friends, and loved ones are frequently forced to defend themselves against their bloodthirsty loved ones.
The Newsflesh series follows Georgia and Sean, who, 20 years after the zombie outbreak began, are trying to put together the pieces of what caused the deadly pandemic. The truth they uncover might be the key to their future survival.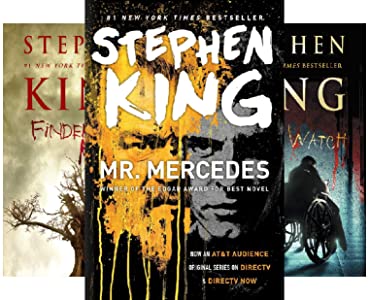 From the master of horror comes the gripping Bill Hodges Trilogy. We first meet Bill in Book One: Mr. Mercedes, when he's introduced as a retired police detective who has sunk into depression and alcoholism.
He's haunted an unsolved murder case in which a killer took his victims by driving a Mercedes into a packed crowd. The attack resulted in the violent deaths of eight innocent people, and Bill has never forgiven himself for not solving the case.
Now fully retired, Hodges buries himself in drink and denial. But one day, he receives a letter from "Mr. Mercedes," detailing information that only the killer could know. His intrigue gets the better of him, and he pulls himself out of his isolated world to get back into the detective game and find this Mr. Mercedes once and for all.
Fantasy Books for Adults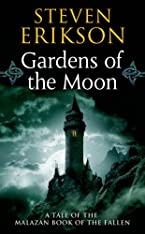 The Malazan Book of the Fallen is an epic series with a scope and breadth that is completely unrivaled in its genre.
The books tell the tale of the Malazan Empire and its struggle to thrive and survive in a world filled with vast legions of gods, dragons, mages, and fantastical creatures. The stories span thousands of years and play out across continents around the world. There's nonstop action, battles, and warfare, all intertwined with the very personal stories of the rich characters who live there.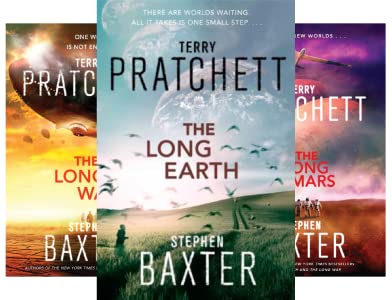 The Long Earth Series is a collaborative fantasy series with science fiction elements written by Terry Pratchett and Stephen Baxter. There are five books in total, which explore a series of parallel and possibly infinite worlds, similar to our own Earth.
Each of these worlds can be reached by using a simple device called a Stepper. The planets closest to Earth are the most similar, while those further away have starker differences. However, all of them share one thing in common; there are, and never have been, any Homosapiens.
The books follow the story of Joshua Valienté, a natural Stepper, and his counterpart Lobsang. According to his own accounts, Lobsang was once a motorcycle repairman from Tibet until he was reincarnated as artificial intelligence. The two head out on a long and dangerous adventure to chart these parallel worlds and learn about the mysteries they contain.
Conclusion
The best part about reading a series is that once you've finished the first book, you don't have to mourn its loss; there are plenty more to read, and there's no need to wait.
What do you think of the suggestions on this list? Do you have any favorite book series for adults? Let me know in the comments below.
Check out these other great posts!