Interested in reading a thrilling love story? We compiled a list of the most loved young adult romance books of all time.
Throughout the 20th century, young adult romance novels were hugely popular. But the protagonists were almost always young white females from middle-class backgrounds.
There wasn't much out there that represented the rest of us. Thankfully, the young adult romance books of today offer a much broader spectrum of representation.
We see protagonists of all colors, genders, ethnicities, shapes, and sizes. And many of them feature non-traditional romantic relationships that represent the way the world really looks today.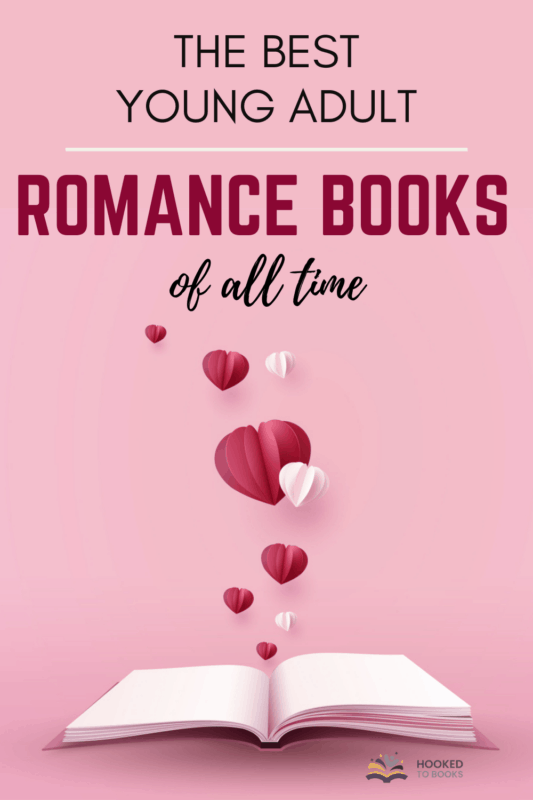 In whatever form it comes, there's nothing quite like young love. That feeling of excitement and possibility when two people first meet has been the inspiration for thousands of songs, movies, and books throughout history.
That's why young adult romance books still so popular today. They capture those mind-blowing moments of a new relationship, the butterflies, the infatuation, and, all too often, the heartache that goes along with it.
Unfortunately, the global pandemic has put a downer on many new relationships. If you're stuck at home without a date, why not pick up a good book instead? Below, I've put together a list of 8 of the best young adult romance books to send your heart aflutter this fall.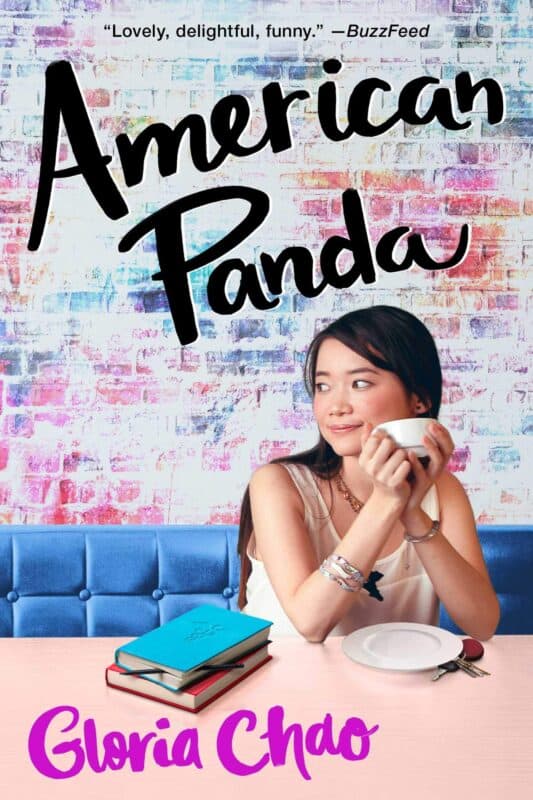 Mei Lu is a 17-year-old Taiwanese-American studying at the prestigious MIT University. She's her mom and dad's pride and joy; a straight-A student, and a typical good girl who's well on her way to becoming a top doctor.
Her parents have even picked out her future husband, a fellow Taiwanese Ivy Leauger, who will be her children's father.
But Mei Lu has some secrets that her parents don't know about, including the fact that she's head over heels for her classmate Darren. But there's a problem; Darren isn't Taiwanese.
Mei knows her parents will be devastated if they find out. After all, her own brother was estranged from the family for loving the wrong woman. Is Mei bound to a life of submission and compromise? Or can she find the courage she needs to follow her truth.
American Panda is the debut novel from writer Gloria Chao. It's a super charming, hilarious, and incredibly heartfelt read, which proves that ultimately, only you know what's truly best for you.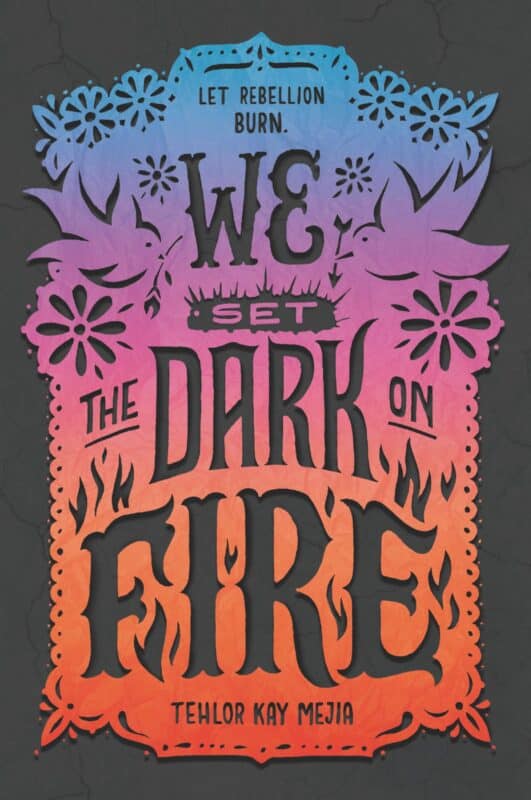 Daniela Vergas is a straight-A student at Medio School For Girls. But this isn't an ordinary girl's school; Medio is super exclusive and only accepts distinguished and high achieving young women, and Daniela just happens to be top of the class.
She and her classmates are training for one of two particular roles in society. First is the Primeras- girls who will run their future husband's household. Then there's the Segunda's, who are trained to bear and raise his children.
Both options promise a life of wealth, comfort, and security. But Daniela holds a dark secret from her past. She isn't who they think she is, but to reveal her truth would mean losing everything she, and her parents, have fought so hard for.
We Set the Dark on Fire is the daring and mesmerizing tale of Daniela's struggle for truth, freedom, and forbidden love. It whisks the reader away into a compelling new world while delving into issues like immigration, class, and equality.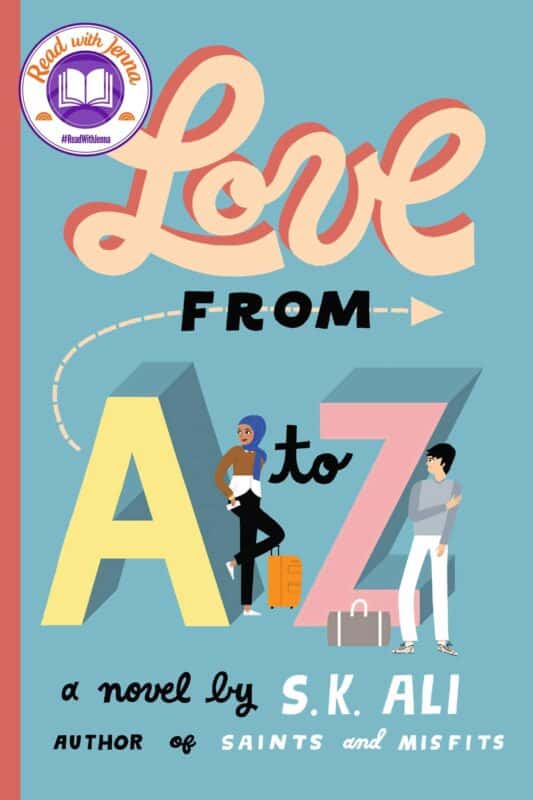 Zaynebs' teacher has a problem with Muslims. He's always telling his students that the Islamic faith is 'bad,' and as the only Muslim in the class, Zayneb is understandably furious. But when she decides to stand up to him, it's her who ends up getting suspended. And now she must face the wrath of her racist teacher.
Amid the hurt and anger, Zayneb decides to visit her aunt in Qatar. It's a chance to clear her head and escape the pressures of life for a while. But then she meets Adam.
Adam is a pillar of strength on the surface, but underneath, he's damaged goods too. Diagnosed with multiple sclerosis, he's suffering in silence as he tried to hold his family together after his mother's tragic death.
Both Adam and Zayneb keep their secrets tightly locked away in their journals, but perhaps now, they can lean on each other too.
S.K Ali's Love from A to Z tackles controversial topics like islamophobia, racism, and cultural identity, all wrapped up in a compelling and romantic tale ; one of the best young adult romance books of all time.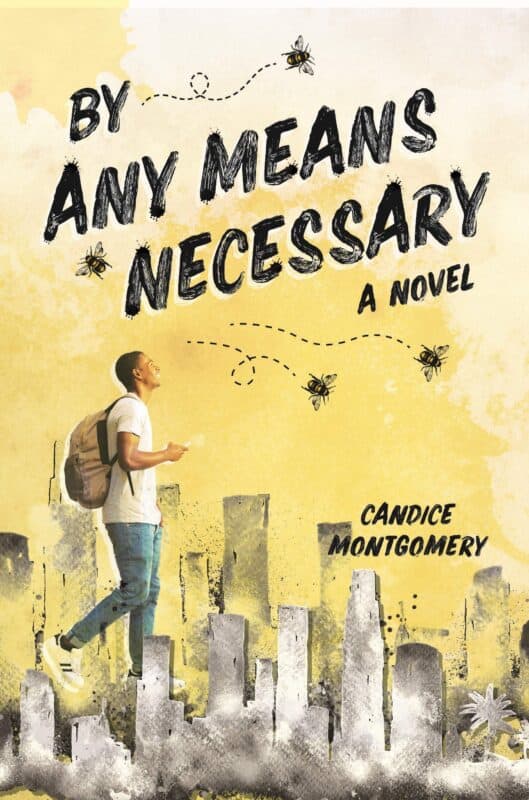 Torrey is set to become the first member of his family to ever make it to college. But on his first day, he dreams come crashing down around him; the bank has reclaimed the bee farm he inherited from his Uncle Miles.
Torrey is devastated; the farm was his financial security and his one ticket to a decent education.
Now Torrey has a whole lot on his plate. Can he keep up with his demanding college classes, maintain his old friendships in LA, and start a new romance with that hot guy up in San Francisco, all while saving the farm that his uncle fought so hard to preserve?
LGBTQ author Candice Montgomery paints such a compelling picture that we feel like the protagonist is an old friend. By Any Means Necessary is an addictive page-turner that'll have you desperately rooting for Torrey's success.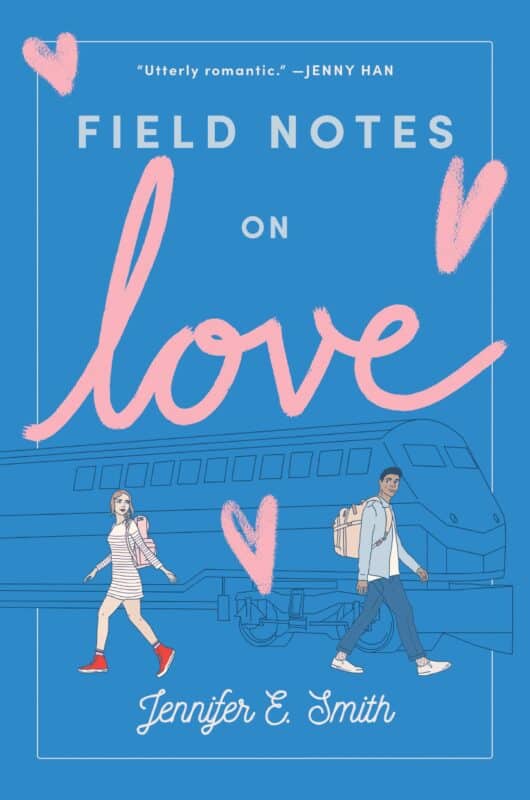 Hugo has been planning the trip of a lifetime, a coast to coast train journey across America. But when his girlfriend suddenly leaves him, he's left broken hearted and alone.
But Hugo has invested far too much in this trip to let it pass him by. Instead, he sets out on a mission to find a new travel companion, but there's a catch; the ticket was booked in his ex girlfriend's name, and it can't be changed. Can he find another Margaret Campbell to join him on his adventure?
Field Notes on Love is a delightfully romantic story of two complete strangers thrown together by fate. It's an incredibly touching read that'll have you longing to pack your bags and hit the road in search of a new romance.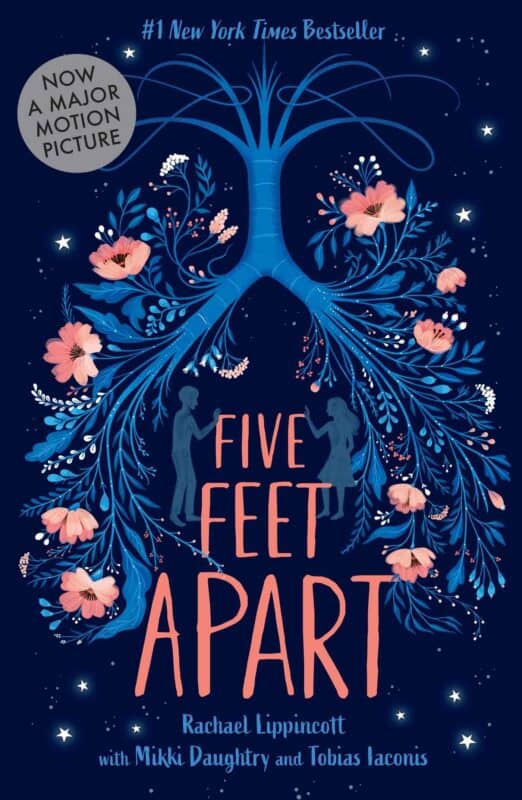 Stella Grant is a control freak, but there's a very good reason for that; Stella suffers from a deadly lung condition that could potentially kill her. Waiting for a lung transplant, she must avoid any chance of respiratory infection; this means staying at least 6 feet apart from everyone she meets.
Then there's Will Newman, an inpatient at the hospital who is tired of being hooked up to machines and poked with needles all day. He's desperate to escape the confines of the ward and live his life before it's too late.
Stella knows that Will is a potential danger to her. But when cupid's arrow strikes, suddenly that 6 feet rule feels impossible not to break. Can the pair explore their new love for each other, or will there be deadly consequences for Stella?
Published in 2019, Five Feet Apart is a heart-wrenching love story that feels eerily familiar in 2022, with so many relationships under a similar strain. This gripping romance reached the top spot of the New York Times Bestseller's list and is now a major motion picture.
This book is one of the best young adult romance books ever!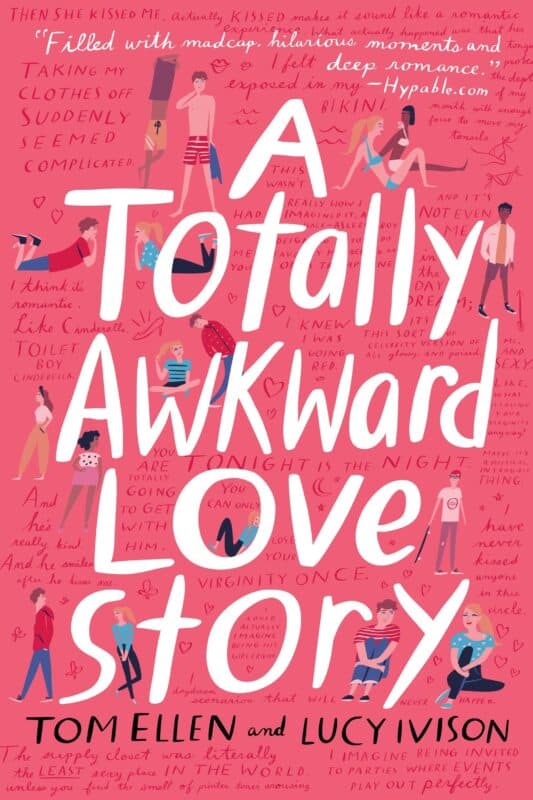 It's summer break, and Hannah is getting ready to start college. This year, she is determined to finally meet her Prince Charming.
Sam is down on his luck, believing he'll never find a decent girl, or any girl at all for that matter. But when fate throws them together, it's far from a picture-perfect romance.
A Totally Awkward Love Story is just that; a hilariously awkward, cringy, yet beautifully romantic tale of an unlikely pair on the search for happiness.
It's both heartwarming and funny in equal measure. Avoid reading this book in public places; it's bound to have you snorting with laughter!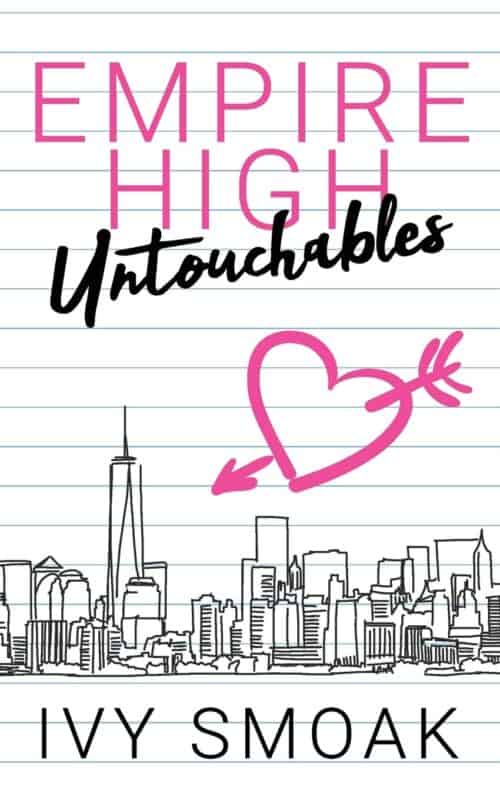 16 year old Brooklyn Sanders is the new girl at school. But this isn't any old school; this is Empire High, an elite academy for the super-rich, and Brooklyn doesn't fit in. Unlike everyone else, she's poor, and her only connection to the school is her janitor uncle.
But no matter how out of place she feels, Brooklyn is determined to find her feet, make friends, and have a fresh start.
The Caldwell and Hunter brothers are known as The Untouchables, and they rule the school. They come from supremely wealthy, billionaire families, and whatever they touch seems to magically turn to gold.
When Matthew Caldwell catches Brooklyn's eye, she doesn't think she stands a chance. In a school like Empire High, money and status mean everything, and she has neither. But his allure is too much to resist; can Brooklyn get close to the untouchable Matthew after all?
Ivy Smoak's Empire High Untouchables is a gripping tale of lust and the pursuit of love. It's an emotional rollercoaster that's impossible to put down.
Conclusion
I adore these young adult romance books; these heartfelt stories offer an escape into an exciting world full of passion and adventure. The traditional whitewashed world of romance novels is gone, and in its place is a whole new genre filled with diversity, acceptance, and possibility.