Young adult horror books have had a serious revival in recent years. A whole generation of teens have rediscovered a love for the genre.
Captivating and terrifying tales by the likes of RL Stein and Cristopher Pike are being revisited, and there's a whole new set of YA horror authors who are leading the way with their spine-tingling stories.
The horror genre has always been a huge hit, both for young and older readers alike. Horror master Stephen King has been enthralling readers for years with his seemingly endless collection of chilling and gripping novels.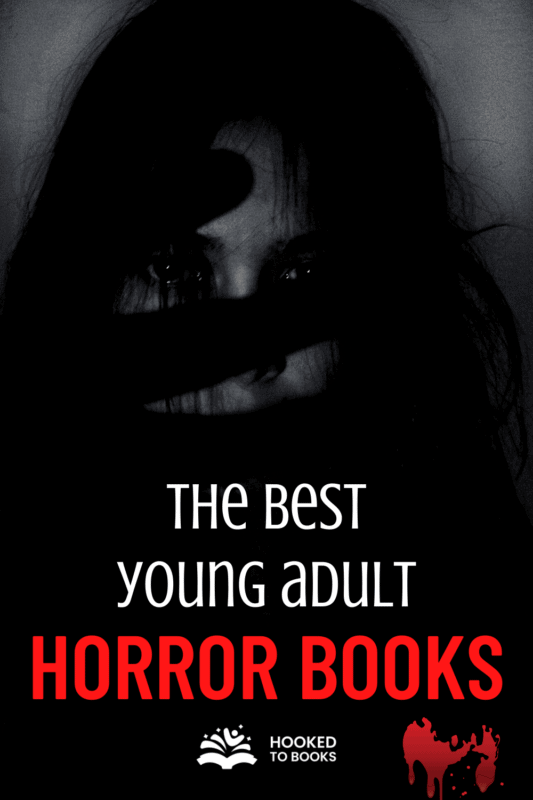 These books are so exhilarating that they often become blockbuster movies. These movies entice even nonreaders to pick up a paperback and enter an uncharted, terrifying fictional world.
But as we avid readers know, nothing beats a good horror book, not even the silver screen. Reading lets us carve out a unique place in our own imaginations. The way the characters look, how they sound, the setting… all these things are controlled by you, the reader.
That's why horror is a particularly captivating genre for teen audiences. It leads us into a fascinating world painted by the author, as well as letting us explore the depths of our own imaginations, however unnerving that might be.
With Halloween just around the corner, I've been in the mood for some scary stories to curl up with on the cold evenings.
That's why I've put together this list of spine-tingling young adult horror books that are bound to keep you up at night.
From a couple of classics to emerging talented authors, here's my list of the top 7 young adult horror books to read this fall.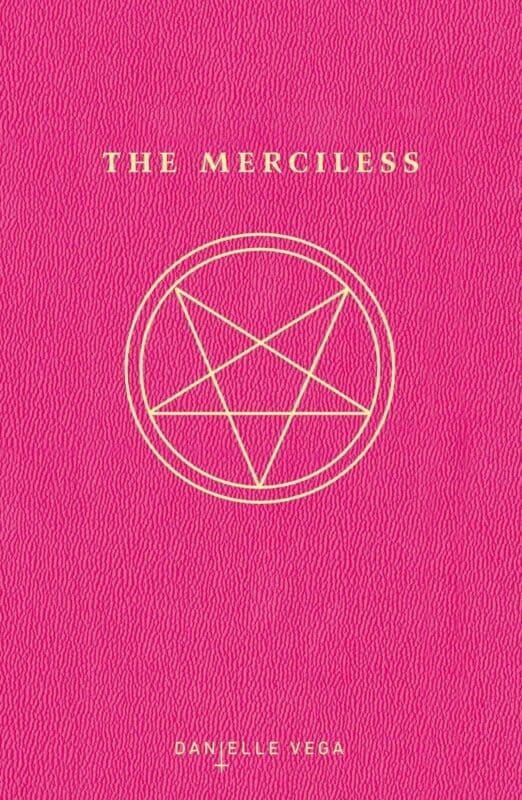 Like most teens, when Sofia Flores joins a new high school, she's desperate to make friends and fit in. So she can't believe her luck when she's accepted into the most popular clique in school. But Sofia soon finds out that despite their perfect appearances, these girls have a sinister side too.
They single out Brooklyn, a sassy and carefree teen that they believe is possessed by an evil spirit.
Though Sofia's new friends claim to want to 'help' Brooklyn, she soon realizes that their help is more like vicious, gruesome torture. But now Sofia is in too deep. Can she save Brooklyn, and herself?
If you enjoyed Mean Girls, but you love a hair raising, chilling tale too, then this could be your new favorite book. And the great news is that Merciless is the first in a series of 4 books, so you'll have something to keep you up at night, all the way through fall.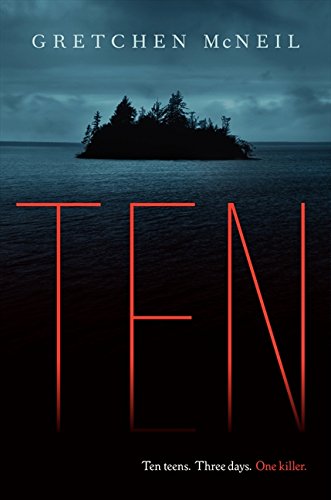 Meg and Minnie are thrilled when they're invited to party at the most luxurious and exclusive mansion on Henry Island. But instead of a weekend full of hot guys, drinking and carefree fun, things take a terrifying turn.
Trapped on the island by a huge storm, their group discovers a terrifying message left on a DVD. It seems they're being hunted by a vengeful serial killer, with no way to escape.
One by one, for three harrowing days, the teens are brutally murdered by the elusive and mysterious killer. Each death becomes more twisted and gruesome than the last, and the group begins to turn on each other. Can Meg identify and stop the killer, before it's too late?
From the author of the Netflix hit Get Even, Ten is inspired by Agatha Christie's classic novel 'And Then There Were None'. This gripping page turner by Gretchen McNeil is impossible to put down, no matter how terrifying it gets!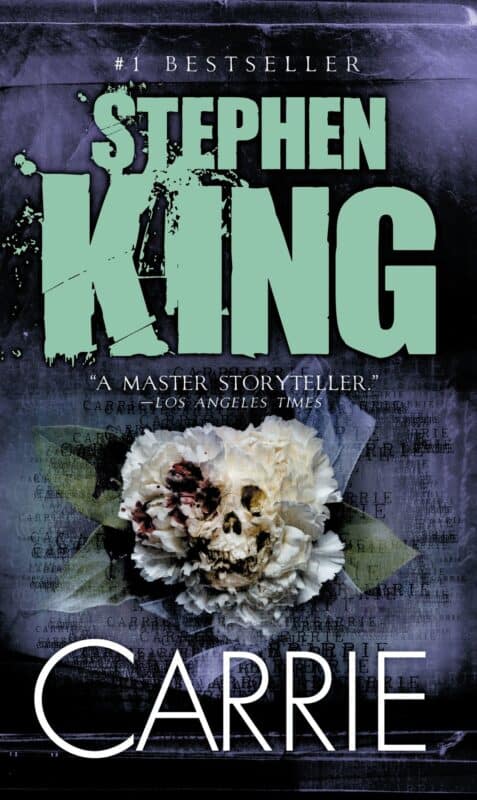 Carrie is a tortured soul whose life at school and at home is a living hell. At school, she's subjected to constant vicious bullying by her classmates. At home, her mother's twisted obsession with religion keeps Carrie under lock and key.
But what nobody knows is that Carrie has a secret gift. She can move objects simply by the power of her mind.
When Carrie is invited to the high school prom by popular heartthrob Tommy Ross, she can barely believe it. All these torment and abuse years might just be forgotten as she has a chance at a normal life. But unfortunately for Carrie, things are not as they seem. And her secret gift may just turn out to be a deadly secret weapon.
Carrie is a rite of passage for any teen who loves young adult horror books. This legendary classic by the horror master Stephen King was first published back in 1974, but it still stands the terrifying test of time today.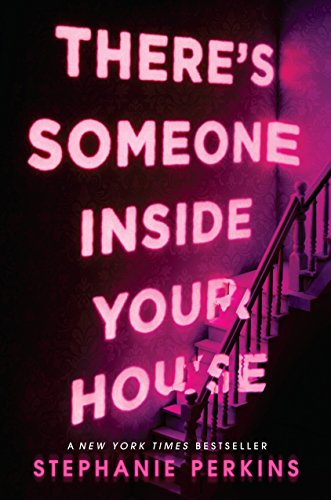 When Makani Young moves from Hawaii to Nebraska to live with her grandmother, she's eager to put her dark past behind her. At first, everything seems to be going well; she's made friends and is settling into her new school. She even starts a secret romance with the mysterious Ollie Larsson.
But soon, a shocking series of murders begins to rock her new high school. Each murder is more hideous and gruesome than the last, and whoever is behind it doesn't seem to want to quit. Who will be next, and can Makani escape her demons, once and for all? As Makani is about to find out, some secrets just won't stay buried.
Even from reading the title of this book, it's clear that author Stephanie Perkins knows how to hook in her audience from the very start.
There's Someone Inside Your House is full of unexpected, terrifying twists and turns. Fans of slasher movies who enjoy an element of romance will love this book.
After her parent's divorce, Paige is devastated to be leaving her beloved home in LA to move to small-town Idaho with her mother. And when she sees the decrepit, creaky old mansion that will be her new home, she's pretty certain her life is over.
But things are about to get a whole lot worse. Strange and spooky things start to happen in the night, and Paige has a strong feeling that something's very wrong.
She's convinced her oddball neighbor downstairs knows more than he's letting on. And when she discovers a dark history of evil rituals and a secret cult, it's clear that whatever is living in that house with her is not about to back down.
Diary of Haunting reads like a journal, complete with letters and photographs that document Paige and her family's harrowing experiences. If you love all things paranormal, then you'll go wild for this debut book by supernatural enthusiast and professor, M. Verano.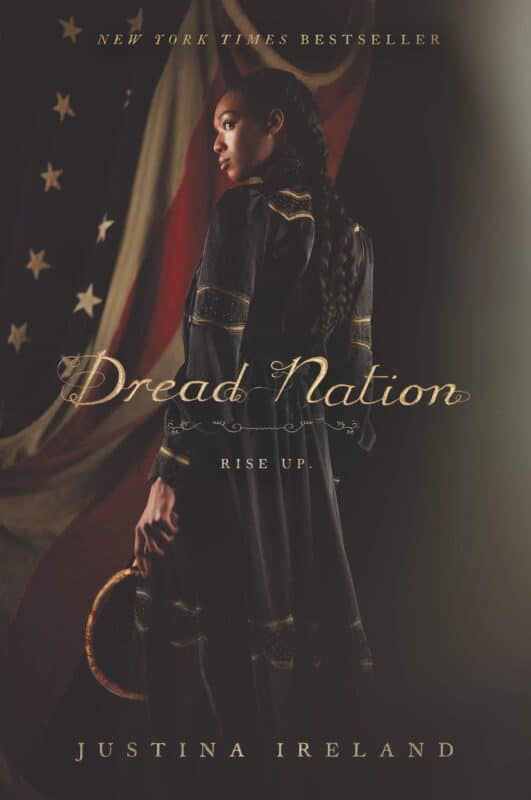 With the American Civil War in full swing, something truly horrifying starts to happen on the Gettysburg battlefields in Pennsylvania; the dead begin to rise up and roam the earth.
Our protagonist, a young black girl named Jane McKeene, is born into this terrifying new world. She must learn to survive and defend herself and her people from the bloodthirsty zombies.
Jane trains as an Attendant, a protector for the white elite. Her hand-to-hand combat and defense studies leave her well equipped to fight off the walking dead, but protecting the rich and powerful is not what she wants.
Jane soon finds herself in a terrifying battle against forces even eviler than the zombies that roam the earth.
Dread Nation is the first of two hard-hitting and provocative horror novels written by Justina Ireland. It explores terrifying fictional themes of the living dead, alongside the all too real insidious racism of America's past.
It's become an international bestseller and one of the most talked-about young adult horror and alt-history zombie books of the last 10 years.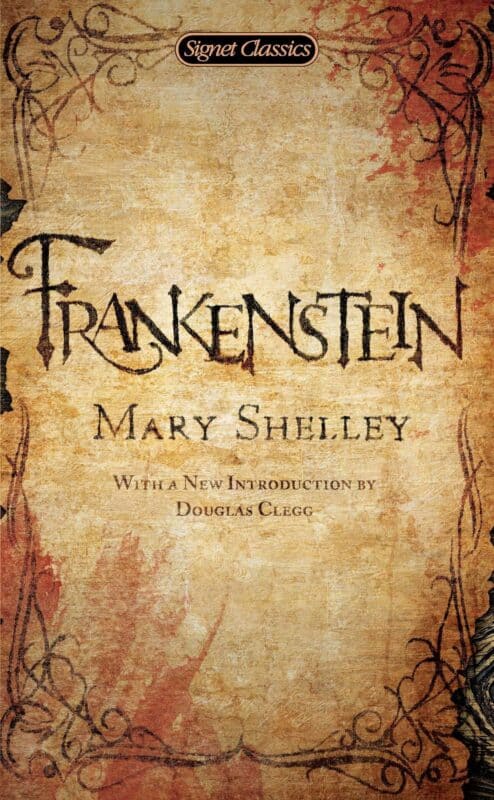 Mary Shelley's classic Frankenstein was first published over 200 years ago, but even today, it's stood the test of time. Shelley tells the harrowing tale of what happens when one man, Dr. Victor Frankenstein, takes his scientific endeavors too far.
Against the advice of his mentor, he sets about creating life in order to cheat death. But just as he was warned, he ends up creating a monster, an abomination that terrifies him beyond belief.
Victor abandons his creation, assuming it will wither and die alone while he begins a new life. But unbeknownst to Victor, the monster survives. It learns to read and write and comes back for its gruesome revenge.
Mary Shelley wrote her world-famous classic tale at the age of just 18. It's a masterpiece and essential reading for any young adult horror fans.
Conclusion
These chilling tales are the perfect way to get into the Halloween spirit this fall. The young adult horror genre is huge, so once you've read these suggestions, there are plenty more terrifying tales to explore.