Are you in the mood for some fantastical fantasy novels this winter? We all love to escape into a good book, and no genre can transport us to another world quite like the fantasy genre.
That's why I've put together this list of the very best fantasy audiobooks to dive into this year. Audiobooks are a great way to consume new books. You can listen to them wherever you like, whether you're cleaning the house or working out at the gym.
But a great audiobook doesn't just need a great story; it also needs an amazing narrator. That's why I've made sure that all the books on this list are not only well written, they're also read by talented narrators who have the ability to bring the story to life in a whole new way.
There are standalone works, as well as epic series. Some are classic fantasy novels that have shaped the way the genre looks today, and others are recent works from contemporary authors. But one thing they all have in common is that they're all incredible fantasy books, whether you choose to read them or listen to them.
Enjoy!
10 Best Fantasy Audiobooks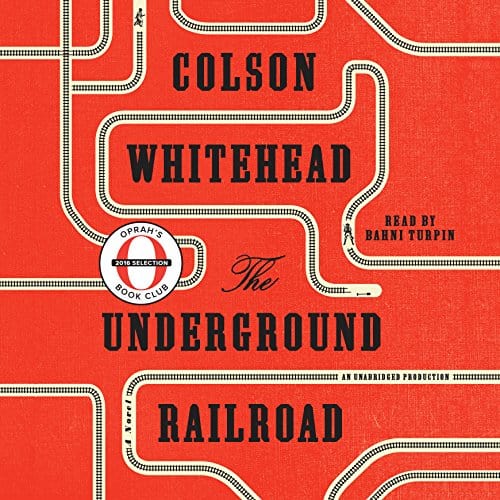 A young woman named Cora has lived her whole life enslaved on a cotton plantation in Georgia. Life is hard for all the slaves, but it's even harder for her. Cora has always been seen as an outcast among her fellow African slaves, and now as she approaches womanhood, things are about to get a whole lot more isolating for her.
But then, she meets Ceasar; a slave brought to the plantation from Virginia. He tells her about something called The Underground Railroad and urges her to run away with him, so she can escape this painful existence.
Cora makes the scary decision to join Ceasar on his mission, but things quickly go awry as she falls into a terrifying situation that leaves a young white boy dead. Now, they're not just running for their freedom anymore; they're being hunted by the white persecutors who enslaved them, and they're all hungry for revenge.
This book is a beautiful mix of historical fiction and classic fantasy. It details factual incidents and represents the genuine plight of the African Americans who lived at that time. But there are also strong elements of fantasy: for example, the Underground Railroad is actually a real railroad with hidden underground tracks and tunnels.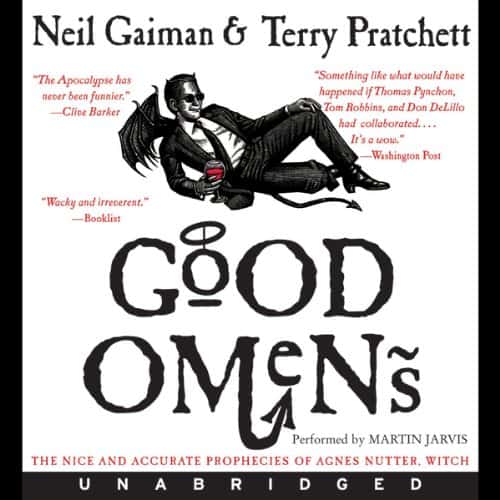 Two of the world's most beloved authors join forces to write this brilliant and hilarious fantasy tale about the end of the world.
According to Agnes Nutter, a prophetic witch, the end is nigh. There is a Divine Plan to destroy the earth, and so far, it's working. Everything is in place, and the apocalypse looks set to happen at any moment.
That is until an unconventional pair of angels and demons begin to question their own motives. Do they really have the energy for this end of the world lark after all? It turns out they quite like planet earth and these funny creatures who live on it, so maybe they should just cancel this whole rapture idea and let everybody get on with their lives.
This brilliantly narrated story will have you crying with laughter. Packed full of tongue in cheek satire, it's been hailed as one of the very best fantasy comedy books of all time.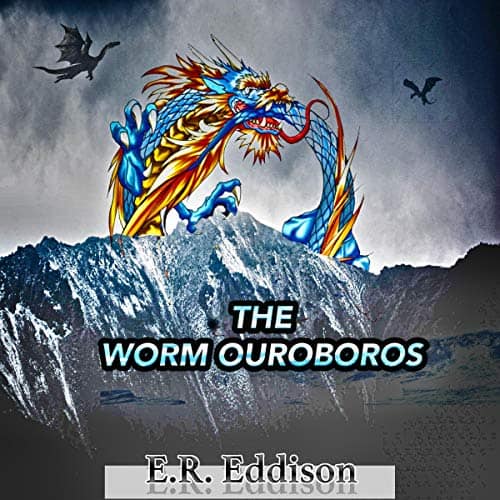 Published over 100 years ago, The Worm Ouroboros is by far the oldest book on our list, but it's stood the test of time. Eddison's epic story has inspired generations of fantasy authors and has shaped the way the genre looks today. Even JRR Tolkein took inspiration from this classic tale.
The Worm Ouroboros is an epic story of a remote planet located many lightyears away from earth, where a war rages between two kingdoms.
It's a gripping tale of loss, betrayal, love, and heartbreak that takes the reader into a fantasy world of witches, wizards, warriors, and mysterious lands.
The Worm Oroboros is unlike any other fantasy story you've read before; it was written in a time when writers took their lead from the classics. The narrative is Shakespearean in style, and although it can be a bit tricky to read at first, it's well worth delving into this compelling and majestic adventure. It's regarded as one of the most unique and beautiful fantasy books ever written.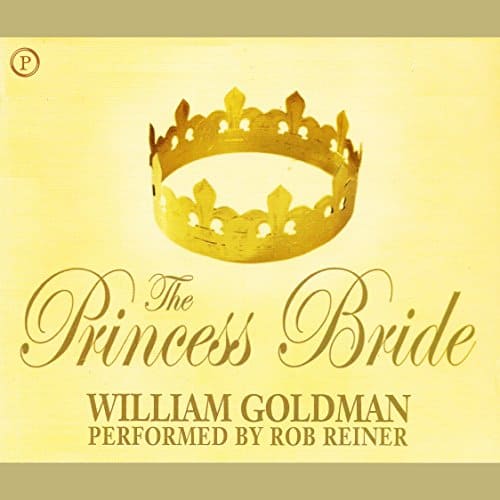 William Goldman's take on the S.Morgenstern classic has been adored by fantasy fans young and old since it was first published in 1973. It has all the elements of a great fantasy story, plus so much more.
The Princess Bride is a classic fairytale adventure that centers around a beautiful young woman who marries her one true love, the most handsome price in all the world. But when they're torn apart in a terrible twist of fate, they must set out on an epic adventure to find each other once again.
Throughout their journeys across the treacherous kingdom of Florin, there encounter giants, monstrous beasts, and all kinds of other weird and wonderful mythical creatures.
This fantastic audiobook version is narrated by Rob Reiner, who also directed the blockbuster movie based on this classic tale.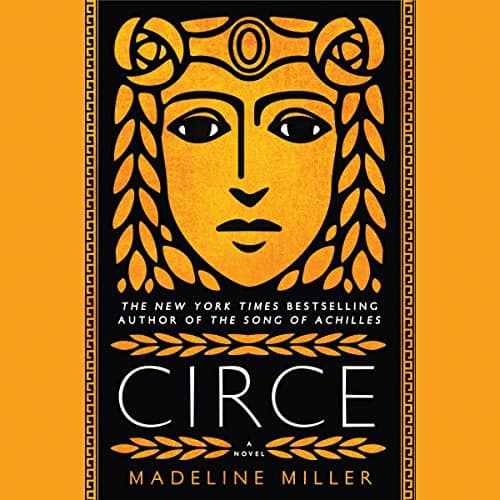 Inspired by Homer's Odyssey, Madeline Miller brings us this powerful tale of the mythological.
Circe is the daughter of Helios, the god of the sun. But from the moment she was born born, her own kind rejected her. She looks or sounds nothing like her divine kin, who deem her unworthy of their love.
In her increasing isolation, Circe is forced to look for companionship from mortal creatures. This is where she learns about the power of witchcraft, and her destiny begins to take shape.
Witchcraft is strictly forbidden to the gods, so when she's caught casting a dark spell driven by love, she's banished forever to an island far away.
It's here on the island of Aiaia that Circe beings to master her new talents in the occult, drawing her power from the wild nature around her.
Though she's all alone at first, as time passes, many gods and mortals pass through, and their fates become intertwined with hers.
But Cerise draws the wrath of gods and men alike, and eventually, she's forced to choose between her divine birthright and the earthly world she's grown to know and love.
6. The Wheel of Time Series by Robert Jordan, narrated by Michael Kramer and Kate Reading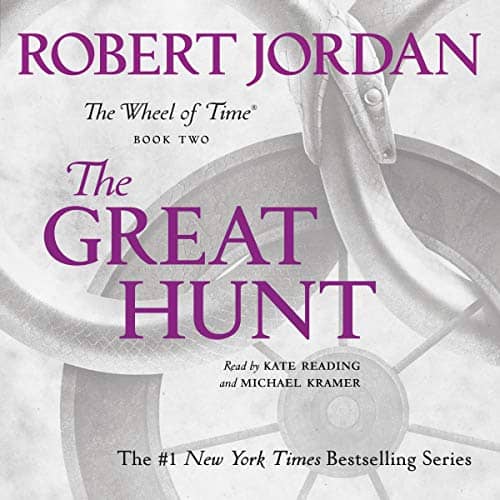 This epic fantasy series was written by Robert Jordan and later concluded posthumously by Brandon Sanderson. Initially, Jordan intended to write just six books, but to the delight of fans everywhere, the series has grown to include fourteen volumes plus a prequel novel and a companion book.
The Wheel of Time series tells the tale of a man who is destined to defeat the Evil One and save the world, or perhaps, destroy it in the process.
The series has been an enormous success ever since the first book, The Eye of the World, was first published back in 1990. It's an incredibly intricate, detailed, and elaborate epic that's impossible to put down.
Books in the Wheel of Time Series:
7. The Dark Tower Series By Stephen King, narrated by George Guidall and Frank Muller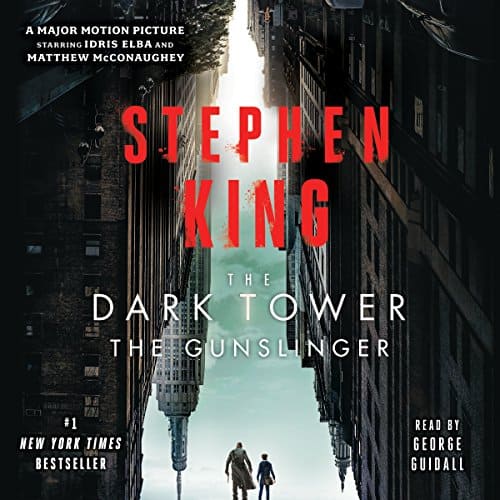 The master of horror, Stephen King, turns his hand to the fantasy genre for this eight-book series, although there's still plenty of scary surprises to be found.
It tells the tale of a 'gunslinger' named Roland Deschain and his epic quest to find the elusive and powerful Dark Tower. His mission takes him across a bleak, post-apocalyptic landscape towards a mysterious place known as End World. Here, among a sea of singing red roses, stands the Dark Tower; the meeting point of the time-space continuum and the heart of all worlds.
But now the tower is under threat. Something has harnessed the power of the 'Great Old Ones', and whoever or whatever it is seems hell-bent on destroying it.
This epic series is inspired partly by a poem by Robert Browning, named "Childe Roland to the Dark Tower Came." King also took inspiration from J.R.R. Tolkien's classic fantasy series Lord of the Rings, as well as the Spaghetti Western classics brought to us by Sergio Leone.
Books in the Dark Tower Series
The Little Sisters of Eluria
Song of Susannah
8. The First Law Series By Joe Abercrombie, narrated by Steven Pacey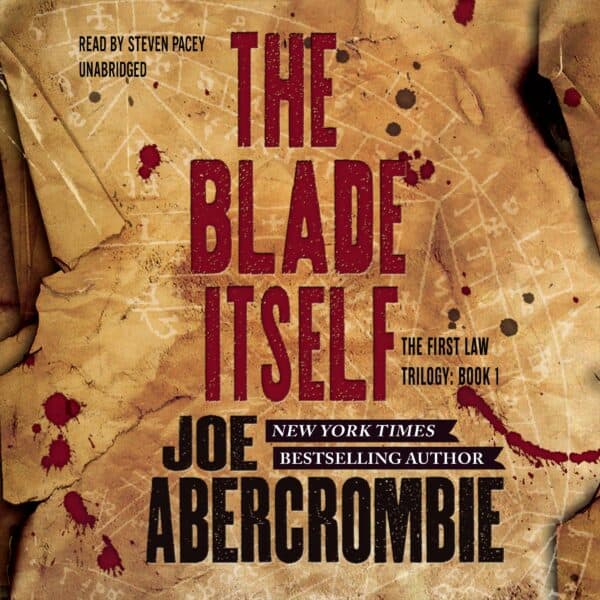 Written by British author Joe Abercrombie, this hugely popular fantasy series consists of three novels. But fortunately for fans who want more, there are also an additional three standalone novels, plus numerous novellas, which are also set in the same fictional world.
The stories take place in a land called the Circle of the World, which endures a perpetual war mirroring medieval Europe. This world was once rich with magic, but now its powers are fading, and most of the surviving citizens no longer believe in its existence.
The books feature a whole host of fascinating characters, some bad, some good, and some just plain stupid. Surviving in this harsh and unforgiving world is no mean feat, and no matter how prepared the characters might be, many of them don't make it out alive.
Books in the First Law Series
The Trilogy:
Standalone Books
9. The Kingkiller Chronicles by Patrick Rothfuss, narrated by Rupert Degas and Nick Podehl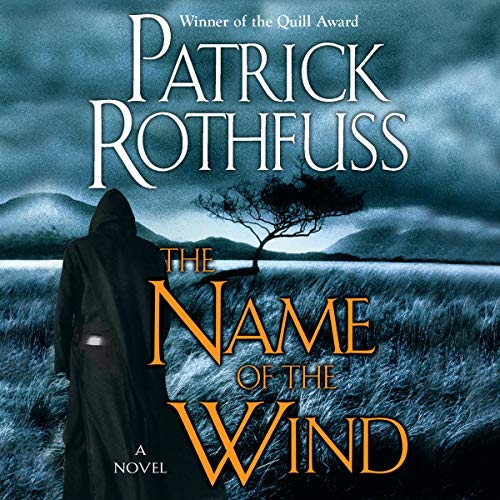 This three-book fantasy series tells the fascinating tale of a famous musician turned adventurer named Kvothe. Throughout the Four Corners of Civilization, he's become so well known for his musical prowess that he has become a kind of legend, adored by many.
He's quick-witted, fiercely intelligent, and he possesses a wicked tongue. He's also inquisitive, which often leads him into some pretty dangerous situations.
Much of the story is told to us through his own description of his life, as he describes it to an accomplished scrivener named The Chronicler.
Books in the Kingkiller Series
The Doors of Stone (yet to be released)
10. The Dresden Files by Jim Butcher, narrated by James Marsters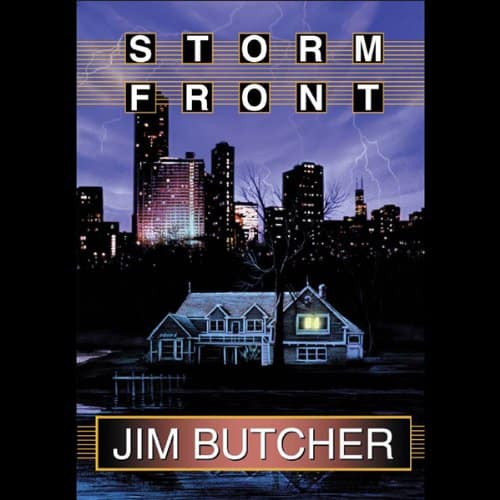 Fantasy and mystery combine with this series of gripping novels by Jim Butcher. There are currently 17 books in the series, but Butcher intends to continue the saga and has told fans to expect 22 books, plus a "big apocalyptic trilogy to cap it all off.
The story is written in the first person, from the perspective of a private investigator named Harry Dresden. Harry is also a wizard, and his life's work is to investigate the strange and supernatural occurrences that take place in modern-day Chicago.
Each book is a beautiful blend of fantasy and gripping detective fiction that has audiences worldwide hooked.
Books in The Dresden Files Series:
So there you have it, my list of the very best fantasy books, both standalone and series, to keep you entertained this winter.
What are your all-time favorite fantasy audiobooks? Let us know in the comments below.