Westerns take us back to the bygone time of the American Old West, where cowboys and Indians roamed the dry, desolate landscape. These fascinating stories are packed with action, drama, heroism, and hostility, embodying the true spirit of this turbulent time in history.
But while Westerns are most commonly thought of as those classic American movies, the Western genre actually began its life in print. Moreover, many of those iconic old films are based on novels.
So you'll probably recognize some of the books on this list from their silver screen adaptations.
But there are plenty of lesser-known, equally compelling stories to explore in the Western genre too. And hopefully, even the most dedicated fans of the Old West will find something new to dive into here.
So, let's saddle up and get right to it. Here is Hooked to Book's definitive list of the top ten greatest Western books of all time.
| Sr. No. | Title | Publication Date | Print Length | Author | Publisher | Where to Buy |
| --- | --- | --- | --- | --- | --- | --- |
| 1 | True Grit | January 1, 1968 | 215 pages | Charles Portis | Generic | Amazon |
| 2 | Lonesome Dove | August 1, 2009 | 188 pages | Bill Wittliff | University of Texas Press | Amazon |
| 3 | Blood Meridian | January 02, 2001 | 384 pages | Cormac McCarthy | Modern Library | Book Shop |
| 4 | Riders of the Purple Sage | March 25, 2020 | 180 pages | Zane Grey | Independently published | Amazon |
| 5 | Shane | January 1, 1976 | 214 pages | Jack Schaefer | Generic | Amazon |
| 6 | News of the World | June 20, 2017 | 240 pages | Paulette Jiles | William Morrow & Company | Book Shop |
| 7 | Little Big Man | January 1, 1964 | 422 pages | Thomas Berger | Dial Press | Amazon |
| 8 | Hondo | January 1, 1992 | 624 pages | Louis L'Amour | Bantam Books | Amazon |
| 9 | The Cold Dish | March 28, 2006 | 400 pages | Craig Johnson | Penguin Books | Book Shop |
| 10 | The Big Sky | January 9, 2002 | 400 pages | A. B. Guthrie Jr | Mariner Books | Amazon |
1. True Grit by Charles Portis (1968)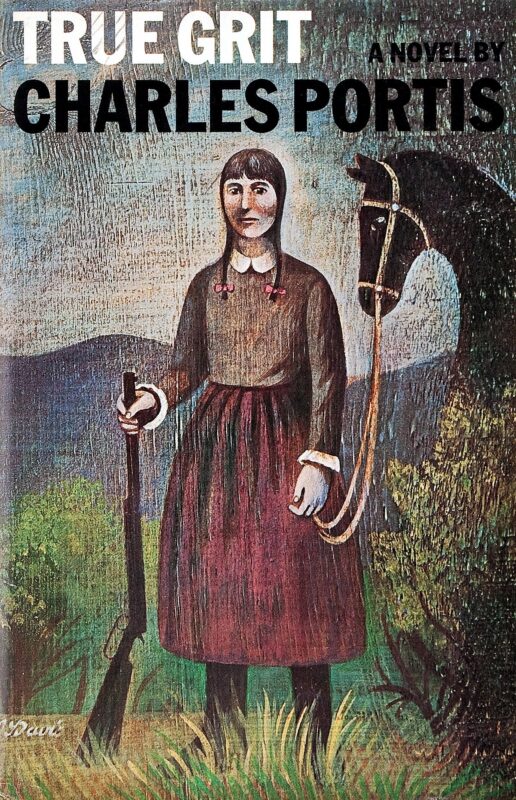 It's the mid-1870s; a 14-year-old Mattie Ross is hungry for revenge after a pistol-wielding former employee killed her father. But while she's courageous and determined, she's also intelligent. And she knows she can't pursue this outlaw alone.
And so, with her quick wit and sharp tongue, she convinces Rooster – a callous and notorious one-eyed marshall; to help her on her mission of retribution. Together they head off into Indian territory to hunt down the desperado that took her beloved father's life.
2. Lonesome Dove by Larry McMurtry (1985)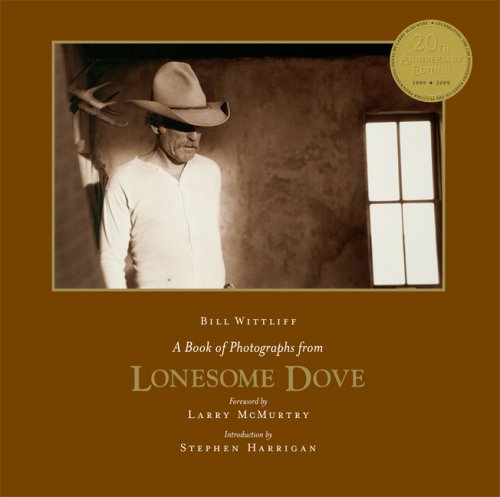 In the dusty Texas border town of Lonesome Dove, two famed rangers – Captain Augustus "Gus" McCrae and Captain Woodrow F. Call, run the Hat Creek Cattle Company and Livery Emporium. Alongside them is a band of unlikely assistants, and together, they make a formidable team.
Now, alongside their herd of cattle, these seasoned fighters and frontiersmen are embarking on a treacherous 3000-mile journey to Montana. They face danger at every turn, from blizzards and sandstorms to bandits, bears, and Indians.
But, unfortunately, their lonely route provides little shelter, nourishment, or comfort.
These tough, tenacious men have an unspoken and unbreakable bond of friendship that will carry them through the greatest of storms. And with the promise of finding love along the way, these men have everything to live for.
3. Blood Meridian by Cormac McCarthy (1985)
This convention-shattering novel takes a look at the lesser told stories of the Wild West, exposing the brutality faced by the native American Indians at the hands of white settlers.
It's the mid-1800's – a teenage runaway, known only as 'the Kid,' finds himself involved with a ruthless band of cowboys. Their purpose is to protect the local population from vengeful Apache warriors and maintain the safety of the settlers.
But their mission becomes something much more sinister. And soon, they are hunting down innocent natives who pose no threat at all. The gang is slowly becoming bloodthirsty, murderous monsters who threaten, betray, and slaughter anyone in their path.
The Kid is swept up in the group's depravity, and eventually, he finds himself on the run. Yet he's pursued not only by the law but the lawless too. Sooner or later, they're going to catch up with him, and justice will be served.
4. Riders of the Purple Sage by Zane Grey (1912)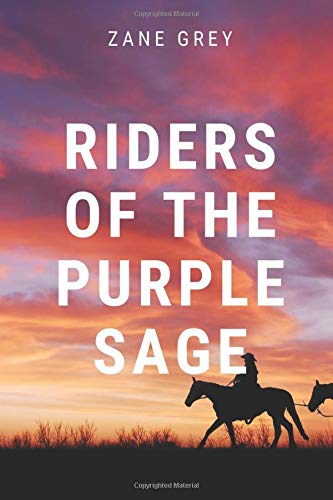 In a small, forgotten town in Utah, the beautiful Jane Withersteen has her whole life ahead of her. Yet this young rancher's hopes of finding true love suddenly seem dashed forever when she's forced to marry a Mormon elder.
But a slick, gunslinging cowboy named Lassiter is about to arrive in town, just in time to save her from her fate.
Lassiter is on a mission of his own, searching for his long-lost sister after she mysteriously vanished from her Texan home years earlier. Ever since she disappeared, he's been searching for her.
Finally, after a long and lonely journey, he finds her grave in this small corner of Utah, on Jane Withersteen's land.
This small, religious town doesn't take too kindly to strangers. And especially not those like Lassiter, the new couple's future and their survival hang in the balance.
5. Shane by Jack Schaefer (1949)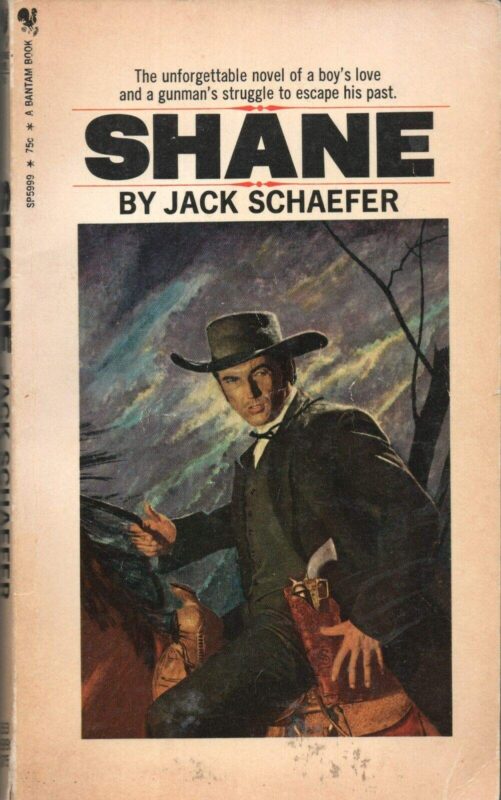 On a balmy summer's day in 1989 – a mysterious stranger rides into a sleepy Wyoming town. The stranger's name is Shane, and despite wearing no gun, the locals immediately sense danger.
But it's not Shane they need to fear; it's Fletcher, the dangerous, intimidating bully who is hell-bent on claiming the settler's land for his own.
Despite the local's reluctance to accept their new arrival, young local Bob Starrett sees Shane as a kind of superhero. His slick clothing and strong, silent demeanor have captivated the young boy. So he's thrilled when he accepts a job at the Starrett family farm.
When Shane helps the Starrett family stand up to Fletcher and defend their homestead from invasion – it seems that Bob was right about him all along.
6. News of the World by Paulette Jiles (2016)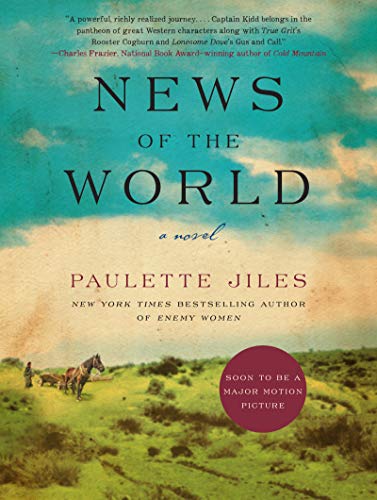 In the bitter aftermath of the American Civil War, aging captain Jefferson Kyle Kidd makes his living traveling the Lone Star State. He goes from town to town, presenting live readings of newspapers to locals who are eager to hear about events further afield.
But now Kidd has a new opportunity that will make him more prosperous than any news reporting ever could. He's asked to transport a young orphan Kiowa child back to her people, over four hundred miles away in San Antonio. In return, he'll receive a life-changing sum of money.
Yet their journey is long and dangerous, and if the pair are to survive – they'll need to learn to trust each other first.
Bonus Read: Best Travel Books for Readers With Wanderlust
7. Little Big Man by Thomas Berger (1964)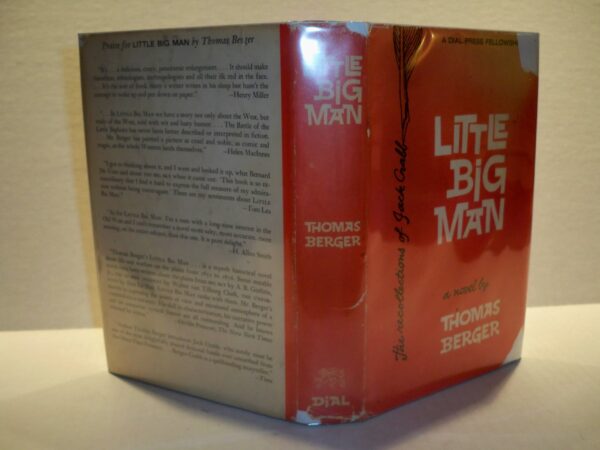 Little Big Man is the life story of Jack Crabb, a 111-year-old white man raised by the Cheyenne people. He spent his early years clothed in skins, living off the land, and feasting on wild dogs with the rest of his tribe.
His people gave him the name Little Big Man, and throughout his life, he's tried to live up to his sacred title. But torn between two very different worlds, he's had to tow a fine line.
In his entire long and eventful life, he's been hunted, captured, rescued, and befriended by both whites and Native Americans. He's met some of the most notorious figures from the Wild West along the way.
8. Hondo by Louis L'Amour (1953)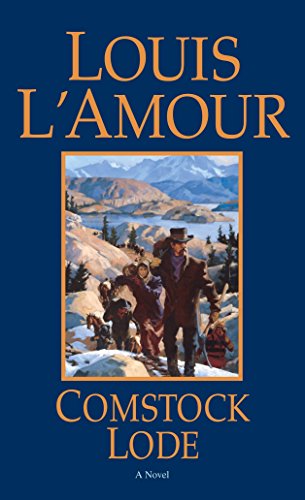 Hondo Lane is a formidable Apache warrior who knows the secrets of staying alive in the harsh and endless desert terrain.
Angie Lowe is a white pioneer woman, left to raise her son alone on the isolated Arizona ranch she calls home.
And standing between these two unlikely lovers is Vittorio – a tribal warrior whose people are rising against the oppressive white man to reclaim their land, once and for all.
9. The Cold Dish by Craig Johnson (2004)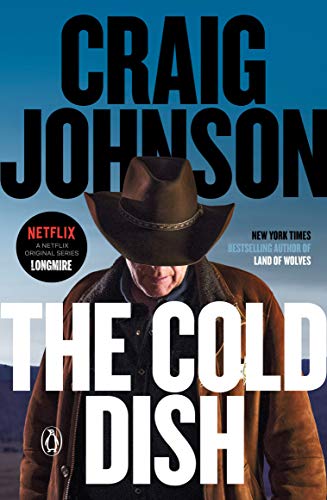 Two years ago, the notorious Cody Pritchard was arrested and charged with raping an innocent Northern Cheyenne girl. He and his three accomplices were given a suspended sentence, and now, the young girl's tribe is seeking the vengeance they deserve.
And so, when Pritchard is found dead in Absaroka County, Wyoming, Sheriff Walt Longmire knows there's trouble afoot. But the events that follow will challenge him beyond anything he's ever known in his twenty-four years on the job.
Who will win in this battle between cold-blooded vengeance and law and order?
10. The Big Sky by A.B. Guthrie Jr. (1947)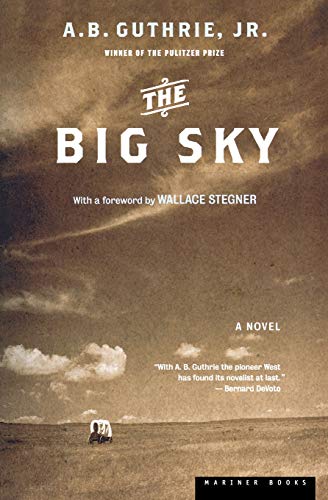 Young Boone Caudill grew up in Kentucky, but ever since he was a boy, he's longed for a life of adventure in the wide-open plains of the wild west. And when he joins forces with Jim Deakins and Dick Summers, his dream finally comes true.
Together, they travel along the Missouri River from St. Louis towards the Rocky Mountains, working as guides, trappers, and traders to earn a living.
Their new life brings them the freedom they crave, but that freedom comes at a price. To survive in the harsh, savage wilderness, they must become savages themselves, and soon Caudill is unrecognizable, even to himself.
But when he meets a Blackfoot chief's beautiful daughter, this wild wanderer's heart begins to soften. Against all odds, can he finally find the roots he's been searching for all along?
Also Read:- Complete List of Mark Twain Books
Conclusion
These enthralling Western novels transport us back to the Wild West – a turbulent, lawless, and exciting age when the future of America was not yet written.
Do you agree with our top 10 list of the greatest Western books of all time? If not, I'd love to hear your recommendations for any we've missed, so drop me a comment in the box below!