Rick Riordan's Percy Jackson series took the children's book world by storm. It's now over 15 years since the first book, Percy Jackson and the Olympians: The Lightning Thief, was published, and it's still regarded as one of the best fantasy adventure series since Harry Potter hit the shelves.
AT A Glance: Our Top 5 Picks for Books Like Percy Jackson
If your kids love the Percy Jackson series and they're looking for some new great reads, you're in luck. I've compiled a list of 7 books that any Percy Jackson fan will love. Some of them are rooted in similar mythology, while many showcase the same type of wit, suspense, and adventurous spirit that made Riordan's series such a success.
Top 7 Books Like Percy Jackson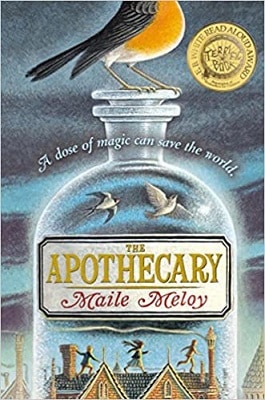 When 14 year old Janie Scott is forced to move to cold, dreary London with her family, she longs to go back to her old life in LA. She's so miserable with her new situation that she decides to visit an apothecary in the hopes that they can concoct a cure for her homesickness.
But the apothecary brings her more than just a potion; it's there that she meets the fascinating Benjamin Burrows, the mysterious apothecary's son. Janie is transfixed by him; he is defiant in the face of authority and declares that one day when he's older, he'll become a real-life spy.
But one day, Benjamin's father suddenly disappears without a trace, and the two teens must join forces to solve the mystery of his disappearance, using a secret book called the Pharmacopoeia.
The book contains a wealth of ancient spells and magical potions, which they believe can bring Benjamin's father back. But they're not the only ones who need the Pharmacopoeia; there's a gang of Russian spies on their tail who are desperate to locate the book. They have evil plans to create deadly nuclear weapons that could destroy millions of people, and now it's down to Janie and Benjamin to save the day.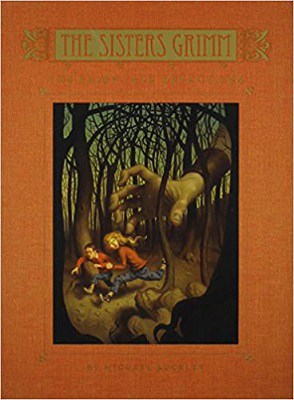 In this first book of the Sisters Grimm series, two young sisters, Sabrina and Daphne, are shipped off to live with their elderly grandmother. They soon discover that they're the direct descendants of the world famous fairy tale authors, the Brothers Grimm. But it turns out that those fairy tales were not fictional, after all. They are case files of actual events from history.
Now, the sisters must take their rightful place as fairy tale detectives, and luckily for them, their new hometown is rife with mysterious and magical creatures to track down. But things become personal when a giant gets loose and goes on a rampage, kidnapping their grandmother and terrorizing the town. The girls must put their new skills to the test to defeat the evil giant and keep their grandmother safe.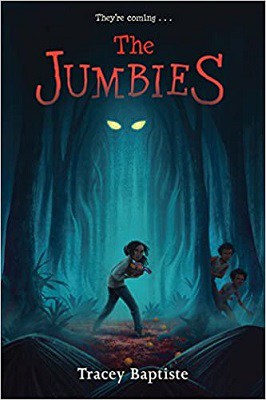 Corinne La Mer is a fearless young girl who can hold her own in most situations. She doesn't believe in those old Caribbean folklore myths of monsters and "jumbies"; they're just fictional characters that parents invent to scare their children.
But one night, as Corinne chases an animal into the forbidden forest, she's aware of piercing yellow eyes following her the whole way. For the first time, she starts to wonder if the jumbies might be real, after all.
The very next morning, Corinne comes face to face with a beautiful and mysterious stranger known as Severine. But it soon becomes clear that Severine isn't who she says she is; she's a jumbie in disguise, and she's hatching an evil plan to conquer Corinne's island home.
Now, with the help of her good friends, Corinne must learn to harness the power of ancient magic and fight to save her precious homeland from destruction.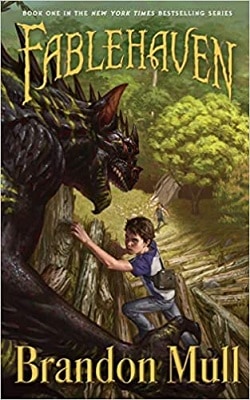 While their mother and father head off on a cruise, Kendra and Seth have been left with their grandparents. Neither of them has high expectations for their vacation, but once they arrive, they realize that their grandfather has a fascinating secret; he's the keeper of a magical land called Fablehaven, a place where mythical creatures seek refuge from evil forces.
But one day, Seth makes a grave mistake and accidentally unleashes powerful evil forces, and now the siblings must battle to put things right. The future of Fablehaven, and possibly the world, is at stake, and they are the only ones who can save it.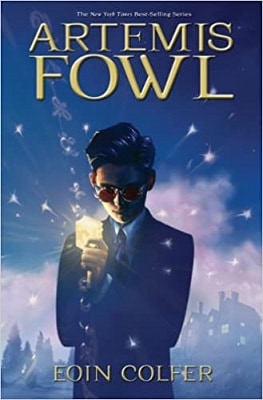 Artemis Fowl is only twelve years old, but he's already a millionaire, a genius, and a well known criminal mastermind. Up until now, he's never met anyone he couldn't outsmart, but his confidence may have finally gotten the better of him when he decides to kidnap Captain Holly Short of the LEPrecon Unit. This fairy isn't like the one he's read about in books; she's quick witted, sly, and dangerous. Has he finally met his match?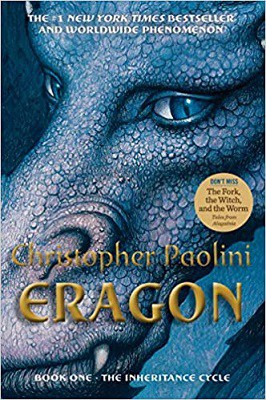 In the first book in The Inheritance Cycle series, we meet Eragon, a poor farm boy whose family is struggling to get by. But one day, he finds a mysterious polished blue stone out in the woods, and he wonders if his fortune is about to change. Perhaps his family will be able to afford to eat this winter, after all.
But when the 'stone' hatches and a baby dragon is born, Eragon realizes he's uncovered an ancient secret. Now, whether he likes it or not, he must enter a dark and terrifying world ruled by an evil King. With just an old sword and a strange storyteller to guide him, Eragon and his dragon must fight in a battle of good against evil.
Losing isn't an option; if they don't succeed, the future of the empire is at stake.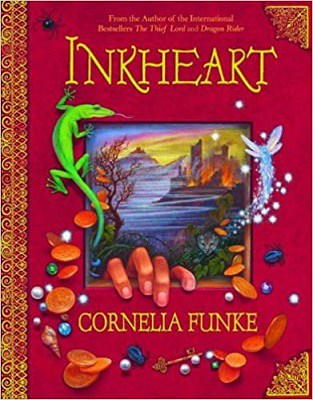 When Meggie's father offers to read her a story one night, she never expected what was coming next. He picks up a mysterious book called INKHEART and begins to read the words out loud, but something strange starts to happen. It seems that those words contained a dark power, and now an evil ruler has transcended the world of fiction and entered their reality, and their living room.
Now, Meggie is forced to become one of the heroines she's only read about in fantasy books. To save her family and possibly the whole world, she'll have to learn fast how to harness the powerful magic that brought the emperor to life. Can she send him back where he belongs, before it's too late?
Conclusion
These jaw dropping titles are full of magic, mystery, adventure, and suspense. They're the perfect choice for any kids who loved the Percy Jackson series. What are your child's favorite fantasy books? Let me know in the comments below!
Check out these other great posts!
8 Must-Read Young Adult Mystery Books and Thrillers
17 of the Best Mystery Books and Thrillers
7 Amazing Books Like Gone Girl