If you're a bookaholic, then you must've come across Stephen King's name at least once or twice. Even if you're not a fan of the horror genre, it's almost impossible not to know such a great writer.
So, you prefer movies over books? A lot of well-known movies are based on novels and stories by Stephen King, such as; It, The Shawshank Redemption, Carrie, Dreamcatcher, and the list goes on.
We'll go through the complete list of Stephen king's books in order, but first, let's see who's Stephen King.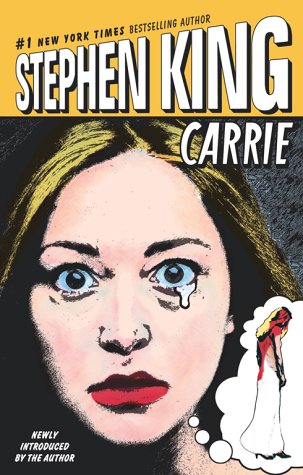 Our #1 Recommended for Stephen King Book..!
This is the Master of Horror's debut novel that kicked off a career like no other. It follows the story of a tortured teenage outcast who uses her supernatural abilities to enact murderous revenge on her cruel classmates.
*We earn a commission if you make a purchase, at no additional cost to you.
Who is Stephen King?
Stephen King is an American author, born on September 21, 1947. He is among the most famous horror writers. Before writing, he used to work as an English Teacher.
A lot of his novels take place in his hometown, Maine, such as; 'Salem's Lot, Pet Sematary, and Carrie. He describes places that he knows, creating a parallel universe of them, which makes the plot interesting.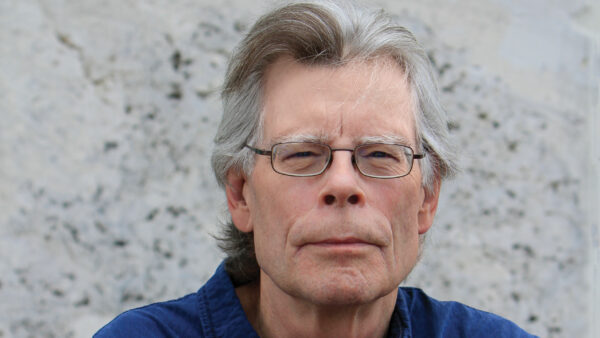 His first official short story was "The Glass Floor." It was sold to Startling Mystery Stories in 1967. Our author married Tabitha Spruce, the famous writer of One on One, in 1971.
What Did Stephen King Write?
Stephen King wrote a total of 63 novels. He also wrote around 120 short stories and 20 novellas. He has 5 published non-fiction books.
7 of his books were published under a pen name, Richard Bachman. The reason for that is that he didn't want to publish more than one book under the same name. Later, he collected all 7 novels in The Bachman Books.
We'll see his most popular books first and then we'll get to the chronological list of his books.
The Chronological List of His Published Books
What Are the Most Popular Stephen King's Books?
Stephen King has many great writings, but some of them really out-stand.
| Sr. No. | Title | Publication Date | Print Length | Publisher | Where to Buy |
| --- | --- | --- | --- | --- | --- |
| 1 | Carrie | May 1, 1990 | 192 pages | Doubleday | Amazon |
| 2 | Salem's Lot | April 1, 1990 | 464 pages | Doubleday | Amazon |
| 3 | The Shining | May 1, 1990 | 450 pages | Doubleday | Amazon |
| 4 | The Stand | May 1, 1990 | 1152 pages | Doubleday | Amazon |
| 5 | The Long Walk | February 16, 2016 | 320 pages | Gallery Books | Amazon |
| 6 | The Dead Zone | April 12, 2016 | 528 pages | Gallery Books | Amazon |
| 7 | Cujo | January 1, 2022 | 329 pages | PS Publishing | Amazon |
| 8 | The Running Man | March 8, 2016 | 352 pages | March 8, 2016 | Amazon |
| 9 | The Dark Tower Series | January 1, 2017 | 4,250 pages | Hodder | Amazon |
| 10 | Pet Sematary | December 4, 2018 | 416 pages | Scribner | Amazon |
1. Carrie (1974)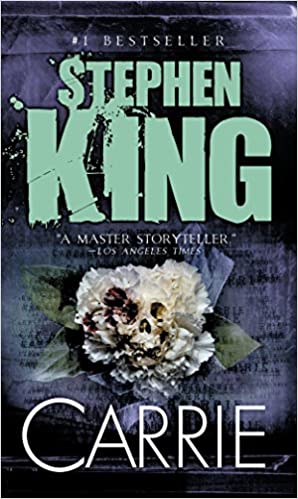 Carrie is the first novel that introduced King to the world as a published writer, it was even transformed into a movie. The actions take place in the future, in 1979 in a fictional town.
The novel talks about Carrie, a teenager who has telekinetic powers. Her schoolmates bully her and she's oppressed by a dominant mother. Will she be able to fit in? Or her powers will help her get revenge?
2. 'Salem's Lot (1975)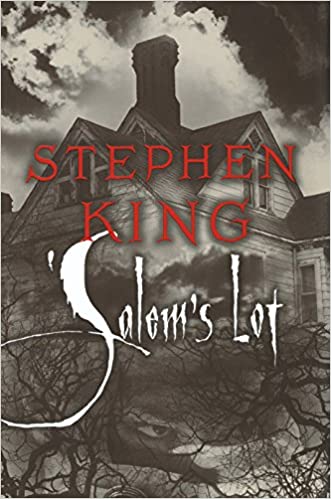 This horror novel talks about Ben Mears, a writer who returns to Jerusalem's Lot, his hometown, after 25 years of being away. He starts writing a story about Marsten House, an abandoned mansion that's purchased by an Austrian immigrant, Kurt Barlow.
Suddenly, a little boy in the town dies and his brother becomes a vampire and starts infecting people. A battle starts between the vampires and others, including Ben.
Also Read:- A Full List of Books by Author Bob Goff and Their Reading Order
3. The Shining (1977)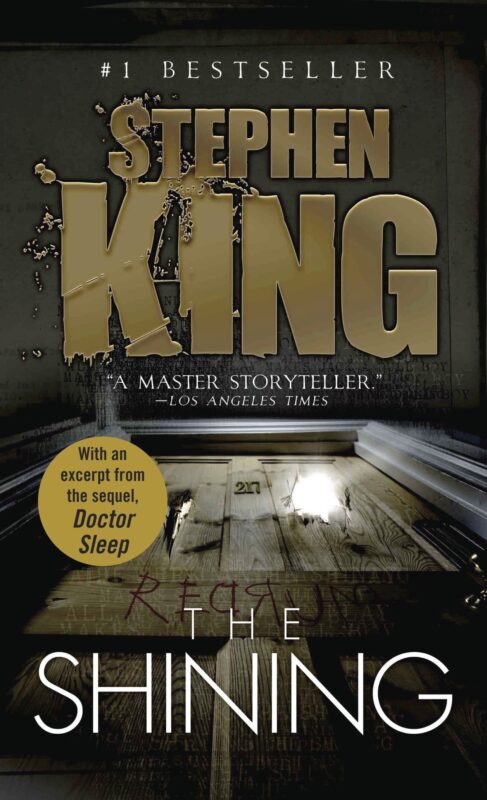 The story takes place in the Overlook Hotel, where Jack Torrence lives with his wife and son Danny. Jack tries to write a play while overcoming his rage issues and alcohol addiction.
The word "Shining" refers to some psychic powers that Danny has. Meanwhile, in the same hotel, there are evil forces trying to possess Danny, when they fail, they possess Jack instead.
How will the evil forces affect Jack's plan?
The novel was adapted to a movie in 1980.
4. The Stand (1978)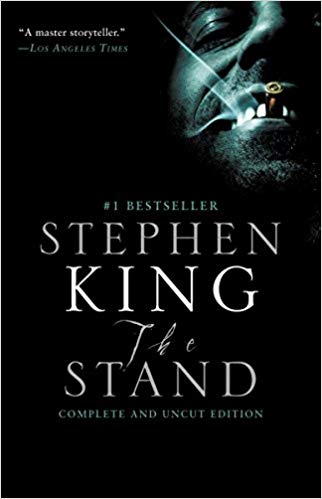 The story takes place in a post-apocalyptic time. After a plague kills most of the population, people split into 2 groups. A battle starts between them, the battle between the good and the bad.
The story goes on. There have been many adaptations of the novel. The most recent one is a mini-series of the same name. It was being filmed in September 2019 by CBS, but it all stopped due to Covid-19.
5. The Long Walk (1979)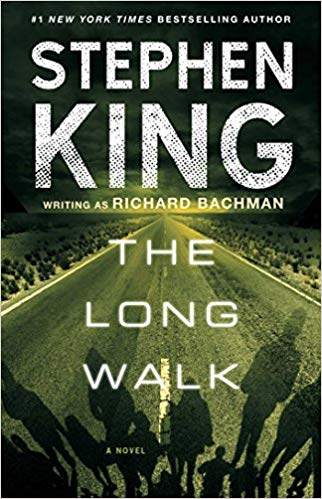 Published under his pseudonym, the plot of this book is in the future. It talks about a dystopian America, ruled by a dictator.
The protagonist is Raymond, a 16-year old who has to participate in "The Walk." It's a competition held between 100 teenage boys who have to keep walking at a certain speed, the winner is whoever stays alive.
Along "The Walk" we keep discovering more about this society, and the lives of the participants.
6. The Dead Zone (1979)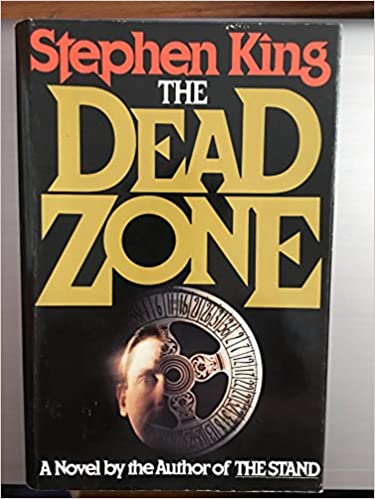 The book talks about John Smith in 2 different phases. As a kid, he had a skating accident that transferred him to the dead zone. Then as a young man, he goes into a coma for 5 years and wakes up with psychic powers.
He wakes up with some troubles as some of his memories are in a dead zone in his mind. He can now tell some things from the past, and others from the future.
Ever since then, everything starts going downhill for Johnny.
Also Read:- List of Famous Enid Blyton Books for Children
7. Cujo (1981)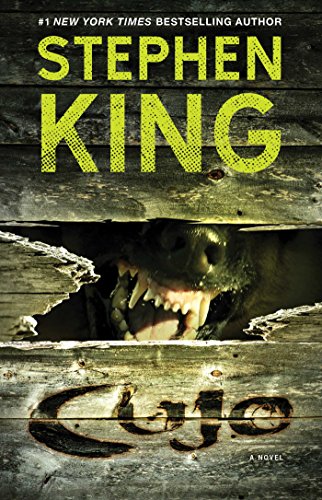 Ever heard of a monstrous dog? The protagonist of this story is the dog Cujo. He's a friendly family dog. Cujo gets bitten by a bat and turns into a killer.
Cujo belongs to the family of Joe Camber, but he doesn't start attacking before Joe's wife and their son leave.
Later, out of bad luck, Donna Trenton's car breaks down, so she takes her son Tad and goes to Joe Camber's repair shop to fix it, only to find themselves trapped in the car, with Cujo trying to attack.
8. The Running Man (1982)
The story takes place in 2025. It's published under King's pseudonym, Richard Bachman. The story takes place in a fictional dystopian America. The protagonist, Ben Richards, is broke and he needs money to treat his ill daughter.
He participates in a game show called "The Running Man" where participants have to keep running from the police for a month They earn money for each surviving hour, and they earn money for killing officers who chase them.
The only problem is that he's being watched by everyone around the planet, and they might turn him in to win. Is Ben going to win?
9. The Dark Tower Series (1982 – 2012)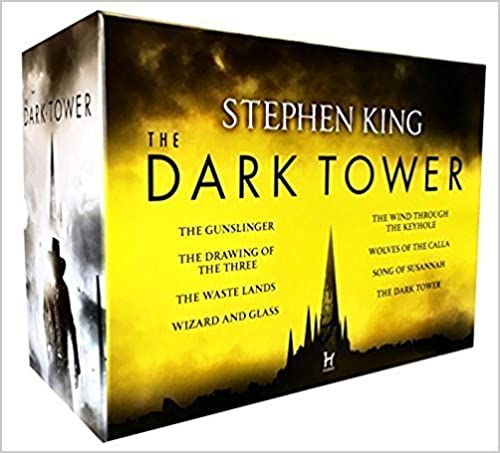 The Dark Tower tower series consists of 8 books. The series takes place in a parallel universe, where the Dark Tower connects all the universes. Roland Deschain is the last gunslinger, and he's on a quest to find the Dark Tower.
Throughout his journey, he meets different people, friends, and enemies. What makes this series stand out is that in a way it connects most of King's novels. You can find references and elements mentioned from some of his stories like; 'Salem's Lot, The Stand, The Talisman, The Eyes of the Dragon, and It.
10. Pet Sematary (1983)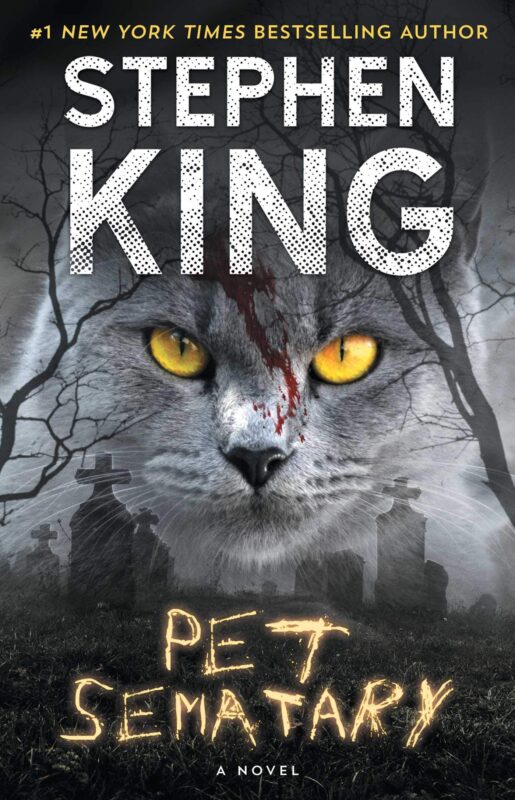 If you have the chance to bring your beloved dead ones back to life, will you take it, regardless of what comes next? Apparently, our protagonist, Louis, will.
The story takes place in Maine, where Louis moves with his wife Rachel, his kids Gage and Ellie, and their cat Church. They meet their neighbor Jud, who takes them on a trip to a pet cemetery.
This trip reveals a lot about Rachel and Louis's past. Later, when Church dies, Jud takes Louis to a cemetery, behind the pet's one. Louis follows Jud's instructions and buries Church, only to find it home alive on the very next day.
The same thing happens when Gage dies, and when Rachel dies too. However, that resurrection has its own consequences, and things will never be the same.
Also Read:- Harry Potter Books In Order: Complete List & Reviews
11. It (1986)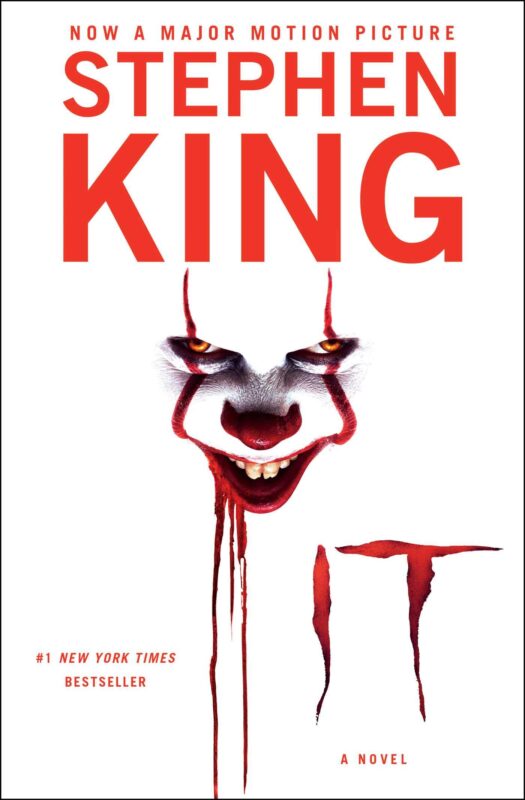 The famous horror movie from 2017 and 2019 is originally a novel by Stephen King, written in 1986. The novel narrates the story of seven kids in a fictional town; they're followed by "It," some sort of a monster that has the ability to disguise and change his look.
We see the protagonists as kids, then we see them three decades later as adults, with all the childhood trauma they have from being chased by "It."
The adults reunite when they find out that innocents are being killed. They think that "It" might be responsible for that. The story depicts their fight against "It," with some flashbacks of their childhood with him.
12. Misery (1987)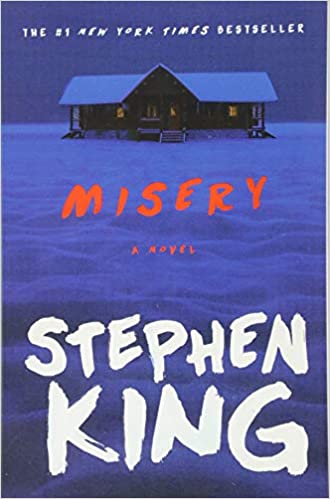 Misery is the name of the heroine of a series of novels, written by the protagonist of this story, Paul Sheldon. He writes about her for years and finally, he kills her in the last book to start a new series, Fast Cars.
Killing Misery will bring Paul some misery of his own, as later, he gets involved in a car accident, and he's rescued by Annie, a mentally unstable nurse who's at the same time his number one fan.
Annie is angry at Paul for killing Misery, and she tortures him. She even makes him burn the manuscript of Fast Cars to bring Misery back to life. Will he do as she tells, or will he suffer the consequences?
13. The Green Mile (1996)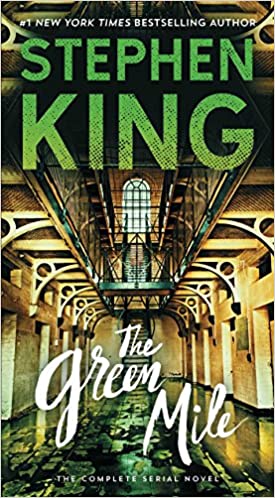 The Story takes place in Georgia, in 1932. It narrates the story of John Coffey, a prisoner who's in jail for killing two young girls. John Coffey has healing powers; he can heal people and even transfer the diseases to others.
Paul, the captain of the prison guards discovers John's healing powers when he heals a rat. He even heals Paul himself. Later, we find out that John is innocent.
What happens to those who were healed by John's powers? Will they die? Live for ages? Or have some powers too? That's what you'll discover in the story.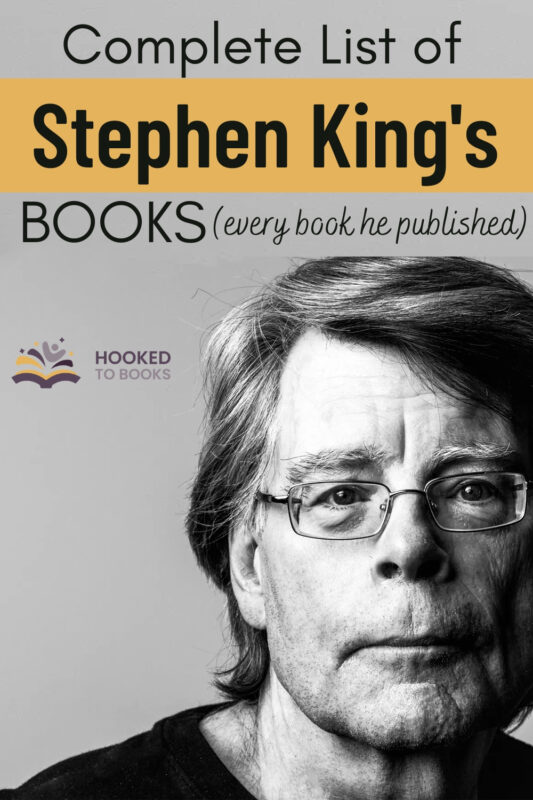 Summing Up
With over 100 published books, we can fairly say that among Stephen King's books, you'll find the breathtaking horror stories you're looking for.
He cultivated genres like; supernatural fiction, gothic drama, dark fantasy, and psychological horror.
What's your favorite book off the list? And what do you plan on reading next?