At A Glance: Our Top 5 Picks for Stephen King Books:
Stephen King has been the master of horror and thriller for years now, churning out classic after classic over the years. So many of his books have been adapted for TV and film that it's hard to choose just a few of the best Stephen King books of all time, especially when he's also delivered plenty of incredible novels under his pseudonym, Richard Bachman.
Nevertheless, some of his stories stand out more than others for their creativity, dark twists and incredible storytelling. These are the kinds of stories that stick in your mind long after you read them.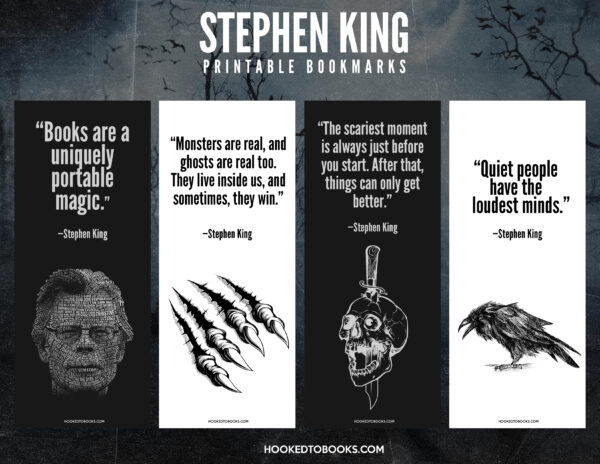 Plus, with many of them adapted for the silver screen, there's another way to appreciate Stephen King's best works. But of course, the book is always better, which is why these books need to be read before streaming them at home…
Best Stephen King Books of All Time
IMAGE
PRODUCT
FEATURES
PRICE
Carrie
• Formats: Kindle, Audiobook, Hardcover, Paperback & Mass Market Paperback
• Mass Market Paperback: 304 pages
The Shining
• Formats: Kindle, Audiobook, Hardcover, Paperback, and Mass Market Paperback
• Paperback: 688 pages
The Mist
• Formats: Kindle, Audiobook, Paperback and Mass Market Paperback
• Paperback: 176 pages
The Running Man
• Formats: Kindle, Audiobook, Paperback, Mass Market Paperback & Audio CD
• Mass Market Paperback: 416 pages
IT
• Formats: Kindle, Audiobook, Hardcover, Paperback & Mass Market Paperback
• Paperback: 1184 pages
Misery
• Formats: Kindle, Audiobook, Library Binding, Paperback & Mass Market Paperback
• Paperback: 368 pages
The Long Walk
• Formats: Kindle, Audiobook, Library Binding, Paperback & Mass Market Paperback
• Paperback: 320 pages
The Shawshank Redemption
• Formats: Paperback, Mass Market Paperback & Audio CD
• Paperback: 560 pages
The Green Mile
• Formats: Kindle, Audiobook, Hardcover, Paperback & Mass Market Paperback
• Mass Market Paperback: 512 pages
Gerald's Game
• Formats: Kindle, Audiobook, Hardcover, Paperback & Mass Market Paperback
• Print Length: 402 pages
On Writing: A Memoir of the Craft
• Formats: Kindle, Audiobook, Hardcover, Paperback & Mass Market Paperback
• Paperback: 288 pages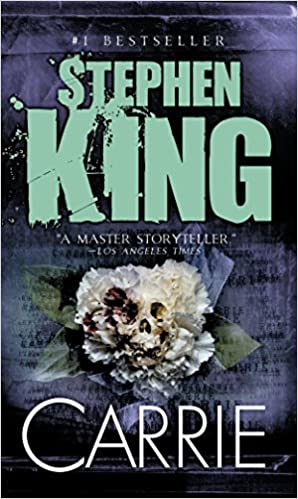 Everyone has heard tales of a girl living on the outside, rejected by everyone around her. But Stephen King's twist on the story of revenge doesn't just involve some playground prank. When Carrie's classmates push her to the very edge, she performs the kind of revenge that will never be forgotten, thanks to her telekinetic powers.
Told through a series of alternating reports and character points of view, the story uncovers why Carrie does the terrible things she does, and how her crazed mother adds to the fear and anger burning bright inside her.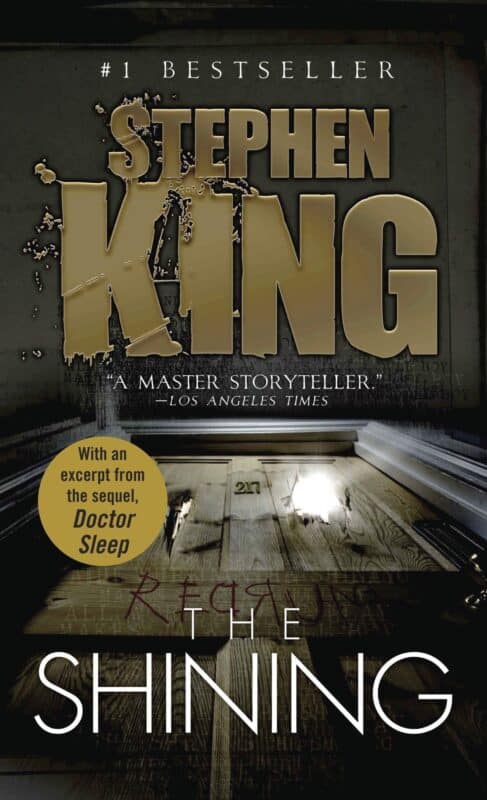 As one of Stephen King's best-known novels, The Shining pushes the boundaries of fear and the paranormal. When Jack Torrance moves to a remote hotel to become the new caretaker, he doesn't mind the idea of being isolated in the mountains for a while. But when his son begins to uncover strange things with his unusual powers and the hotel begins to seem more alive by the day, Jack's descent into madness begins.
The story has been consumed by millions since the film starring Jack Nicholson scared the masses, and Stephen King has since written a sequel to the novel, Doctor Sleep.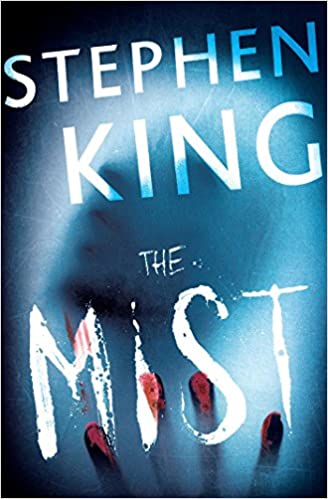 When the world is suddenly consumed by mist, the people of David Drayton's town gather for safety at a local grocery store. But the longer they're stuck in the eye of the strange phenomenon, the more fear grows of the things living outside the walls of the store…and the evil that lives within themselves.
The Mist's film adaptation received a lot of praise for its dark alternative ending, but the book offers something equally as thought-provoking and intense. All of the best Stephen King books have an extra layer to them that other horror novels miss the mark on, but he didn't get to be the best without some seriously impressive ideas.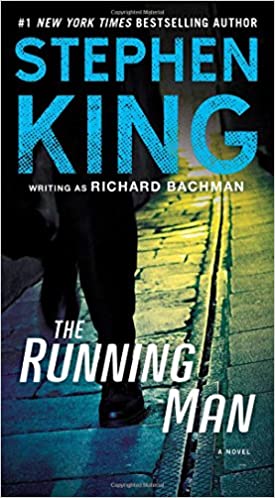 Written under his pseudonym, Richard Bachman, one of the best Stephen King books emerges. In this dystopian driven world, Ben Richards enters a deadly reality TV program in an attempt to save his daughter from her debilitating illness.
His task is simple; to outrun the Hunters who are chasing him wherever he goes. Except with the entire world watching him and trying to turn him in, there's not a single person on Earth that Ben can trust.
Blurring the lines between thriller and horror, King has created a world that's both terrifying and not too far from the startling future that we're hurtling toward. Despite first being published in 1982, the book captures the direction that reality TV might head someday, and has clearly inspired blockbuster hits such as The Hunger Games.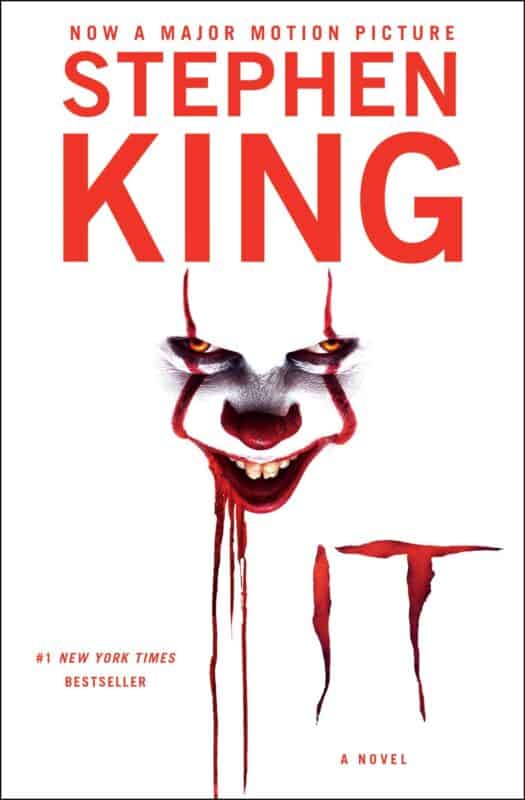 This terrifying story of a clown that is terrorizing the children of Derry has now been made into two films, following the tale of a group of children who face the clown in their youth, and then later in their adulthood. As they deal with the pressures of puberty and then adult life, the clown is always an ominous cloud over their head, killing children in the town where they grew up and forcing them to face their most personal and terrifying fears.
The novel is pretty epic with over a thousand pages in the paperback, and yet it's a story that's been making waves ever since it was published. While some controversy surrounds some of the darker or more intense scenes in the novel, it's a fantastic read for those who don't have a nervous disposition…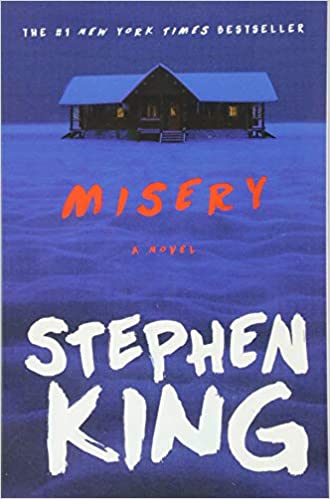 In an age where social media rules and fangirls everywhere can connect with their favorite celebrities online, it's easy to understand how the craziest fans can get out of hand.
In Misery, Paul Sheldon, a famous writer, faces the ultimate stalker when his superfan, Annie Wilkes, saves him from the wreckage of his car and takes him prisoner. Her goal? To get him to rewrite his novel to suit the ending she's been waiting for. And if he won't comply, she has some creative ways of changing his mind.
Misery makes the cut for the best Stephen King books because the terror stems from something that could happen for real. King doesn't rely on the paranormal to create fear in this story, and that's what makes the whole thing seem so frighteningly real and raw.
Much like The Running Man, The Long Walk hones in on the sickness of the human race itself and the lengths it will go for entertainment and competition. Each year, one hundred boys compete for 'the Prize,' which grants the winner anything they wish for. Ray Garraty is the latest to enter at the age of sixteen, even though he knows there can only be one winner…and ninety-nine other dead contestants.
In a tale of desperation for survival and harsh rules, The Long Walk offers a look into the human psyche and passes comment on how survival will push people to their very limit of endurance.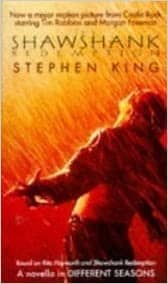 Another of King's novellas makes the cut for inspiring one of the best films of all time. Unlike many of his other novels, this focuses on real troubles. It tells the tale of two men who decide to try and escape prison together. One of them is innocent and the other is not, but while they're together, those things don't matter to them.
The film has long since had critical acclaim, and has produced one of the best quotes of his novels, "get busy living or get busy dying."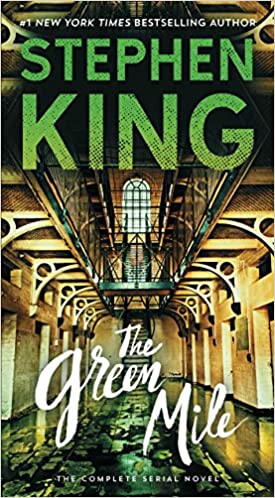 In the heart of Cold Mountain Penitentiary, the prisoners await their fate on death row. Among them is John Coffey, an enormous man accused of killing two young girls. But the truth is not clear, partially because John Coffey is still stuck in a childlike state.
As a prison guard, Paul Edgecombe looks further into the man's life, he uncovers some strange things that he doesn't understand. Suddenly, John Coffey's conviction doesn't seem so simple. Before he walks the Green Mile to the electric chair, will someone finally learn the full truth about the strange man?
Told by Paul Edgecombe in his later life, the tale blurs the lines between the possible and the impossible. He recalls how John is able to somehow heal him and retain enormous amounts of empathy despite what he's accused of. Paul must decide who to believe – the legal system or a man who can't defend himself from his accusation.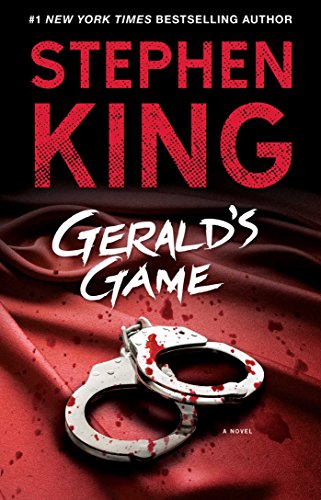 In a dark romantic getaway gone wrong, Jessie Burlingame suddenly ends up in the middle of a nightmare; her husband is dead, she's been handcuffed to the bed and she's forced to face up to some frightening realities…both in the room where she's trapped and in the recesses of her memory…
Most of the best Stephen King novels rely on the supernatural to create fear, but Gerald's Game breaks free of his typical style, balancing the horror element with the genre of a psychological thriller.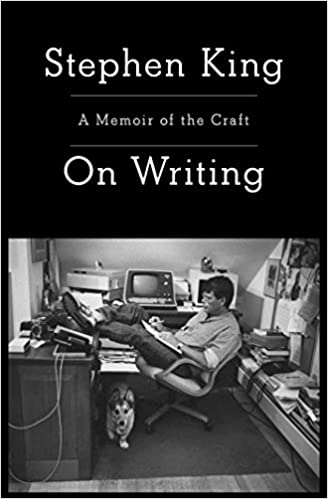 Finally, it seems only fair to add this to the best Stephen King books, given that it's basically a bible on how to write as well as he does. With over fifty books to his name and plenty of iconic stories that will never be forgotten, taking advice from the master himself can only be a good thing.
In this book, he lays down some rules for writing, which some might see fit to follow exactly, while others might claim that they're rules to be broken. Through the art of personal reflection, King offers up advice that can only be compared to a gold mine.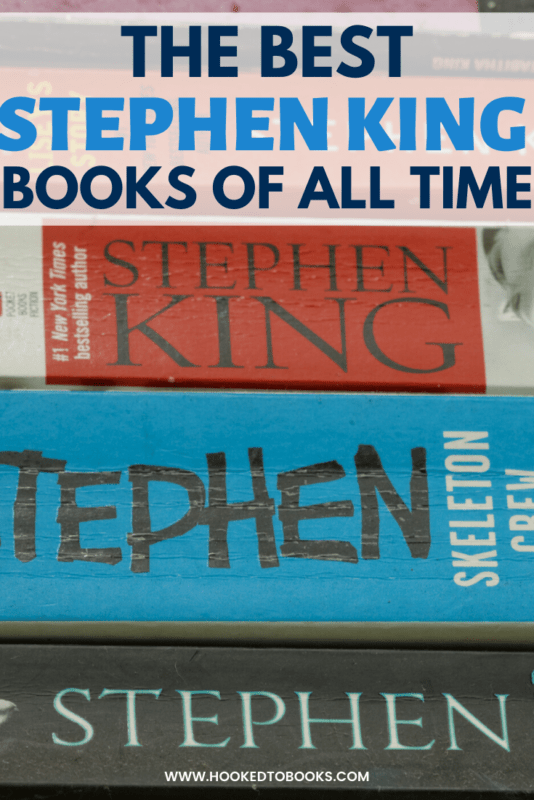 Stephen King's consistency of standard is what puts him among the best writers of all time. His ability to instill fear in our hearts and leave our mouths gaping at the end of each of his stories is a skill that not many writers manage to master.
These are some of the best books he's got under his belt, but for anyone craving more, they can take comfort in the fact that he has enough novels to fill a bookshelf or two…