Sarah Dessen is the American author behind fourteen bestselling young adult novels.
Dubbed "the queen of contemporary YA," Dessen has inspired teens around the globe to pick up a book and go on their literary adventures. And it's not just young people who enjoy Dessen's work; plenty of adults adore her captivating tales of love, family, and friendship, too.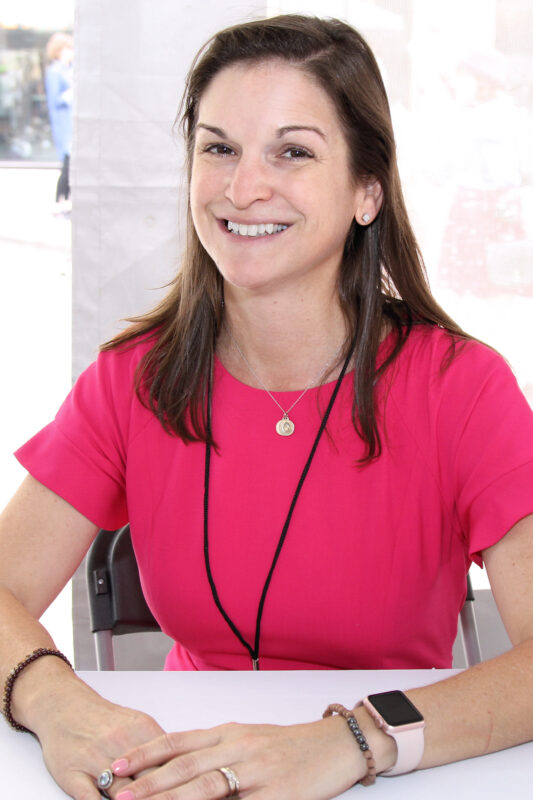 So, if you're looking for your next YA classic to while away the hours this summer, look no further than Sarah Dessen's books.
Sarah Dessen's Books in Order
Sarah Dessen has written fourteen novels to date, and below, I'll list them all in the order they were published. I'll also include a summary to help you decide where to begin your reading journey.
1. That Summer (1996)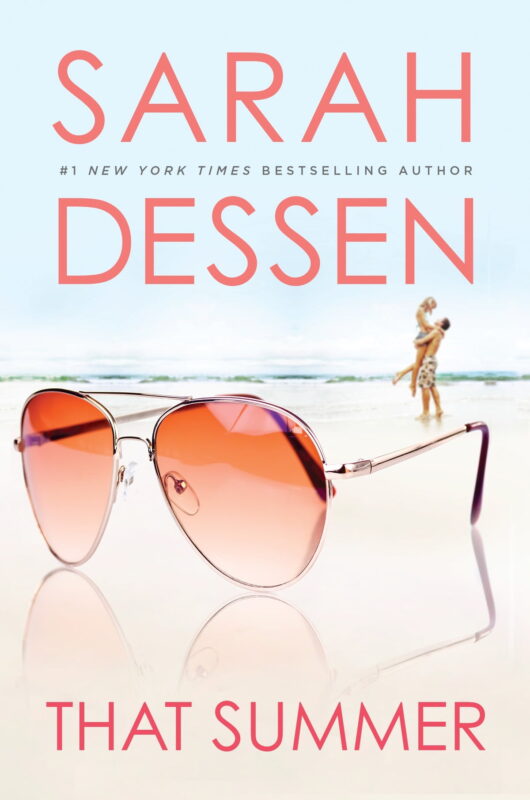 Fifteen-year-old Haven feels like she doesn't fit in. At 5ft 11, she's taller than everyone in her class, and she stands out like a sore thumb, unlike her pretty and popular older sister, Ashley, who stands out for all the right reasons.
And now that Ashley is engaged to her handsome fiancé, Haven is forced to join the wedding hysteria. But deep down, she's dreading donning her baby pink bridesmaid dress and shuffling awkwardly down the aisle behind her sister.
But things begin to look brighter when a blast from the past shows up and reminds Haven of a happier time.
2. Someone Like You (1998)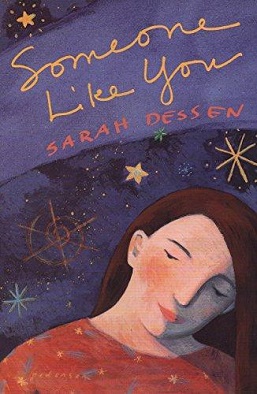 At one time, Halley and her mom were inseparable. Still, now, she and her best friend, Scarlett, have begun hanging out with Ginny, a wild child cheerleader who doesn't play by the rules.
And it's not just her mother she's pushing away. Halley has broken up with her loving, nerdy boyfriend, and she's started seeing the forbidden Macon instead. If her mother knew, she'd be horrified.
Then, things reach a crescendo when Scarlett discovers she's pregnant. The girls must lean on each other as they navigate the fine line between childhood and adulthood.
3. Keeping the Moon (1999)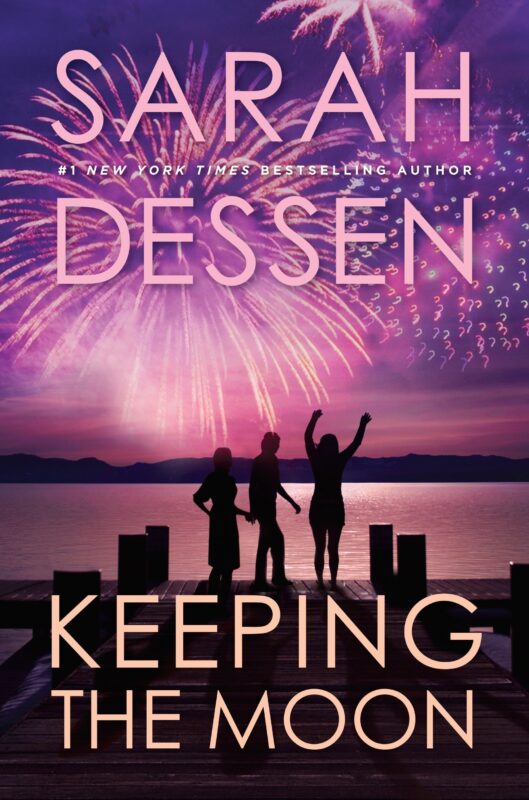 Colie, inspired by her fitness celebrity mom, has recently lost more than forty-five pounds. But despite her weight loss, she still feels insecure.
But this summer, all that will change as her mother heads off on a grand tour of Europe. Colie is sent to stay with her eccentric Aunt Mira in the small town of Colby, North Carolina.
While in Colby, Colie meets Isabel and Morgan, who take her under their wing, get her a job as a waitress, and give her a head-to-toe makeover that transforms her from a caterpillar into a butterfly.
Through their guidance and support, Colie undergoes a joyful metamorphosis, discovering the true meaning of friendship and a newfound confidence that will stay with her long after the summer.
4. Dreamland (2000)
Caitlin saw Rogerson, with his brown dreads, wry smile, and stunning emerald eyes, as a gateway to a new world. He allowed her to be anyone she wanted, freeing her from the shadow of her older sister, Cass.
But since Cass ran off with her boyfriend, Caitlin has drowned in the void her sister left behind. And now, Rogerson's charms are disappearing, replaced by sudden outbursts of violence.
Suddenly, Caitlin is forced to monitor her every move to avoid being subjected to Rogerson's once-gentle hands. And although she's surrounded by a network of supportive friends and family, she's too ashamed to tell them the truth.
5. This Lullaby (2002)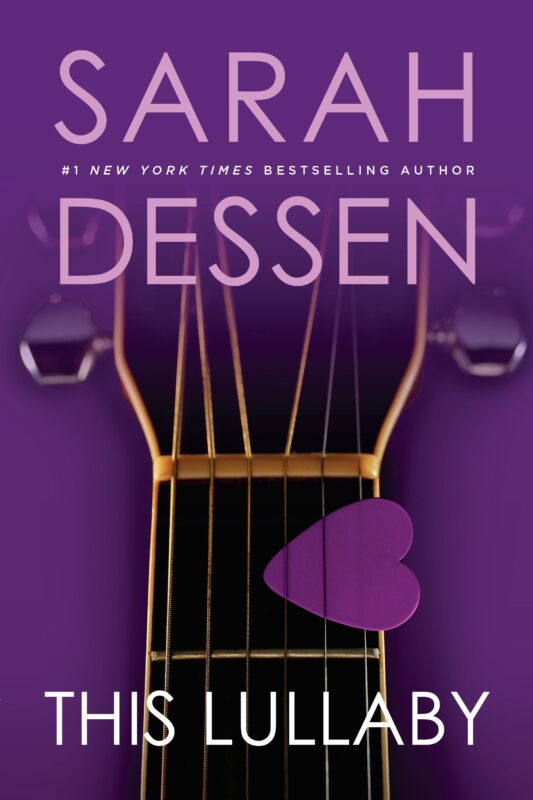 18-year-old Remy Starr is known for dating only wealthy, well-groomed college boys and breaking up with them before things get too serious.
But while helping to plan her mother's fifth wedding, she meets a musician named Dexter. His self-assured demeanor and unkempt appearance go against everything Remy looks for in a guy. Yet, somehow, little by little, Dexter is managing to win her over.
And so, it seems that Remy's once-cold heart is slowly beginning to melt.
6. The Truth About Forever (2004)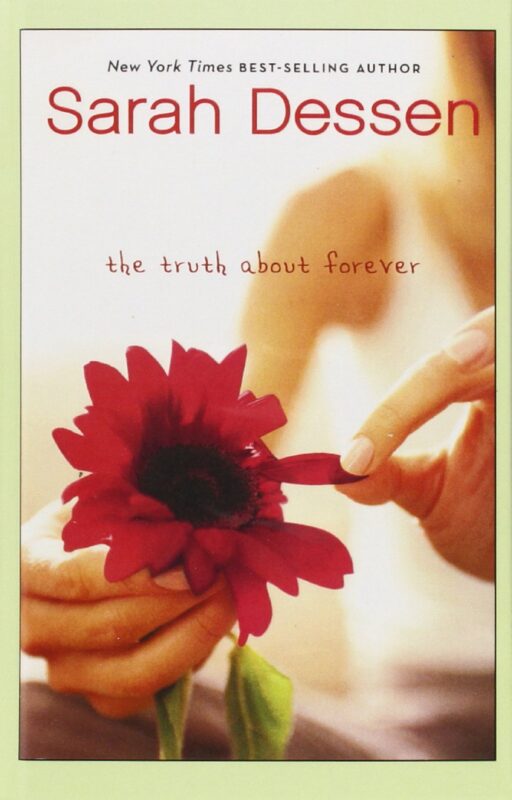 Macy's father has recently passed away, leaving her world turned upside down. Meanwhile, her boyfriend, Jason, has gone to Brain Camp, leaving her to spend her spare time with her grieving mother. To make matters worse, she hates her dull, boring job at the library.
But Macy's fortunes are about to change for the better when she accepts a job at a catering company and meets the handsome, mysterious, and charming Wes.
7. Just Listen (2006)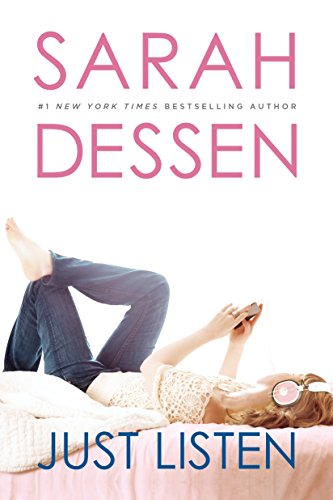 Annabel Greene once had it all. This pretty, popular, part-time model was the life and soul of the party until one day, when it all came crashing down.
Now, she's stuck with a terrible secret she desperately wants to share but doesn't know how.
As her sister battles with anorexia, Annabel must remain strong, even though deep down, she's falling apart. But then, Annabel meets Owen, who shows her that even in the darkness, there's hope on the horizon.
8. Lock and Key (2008)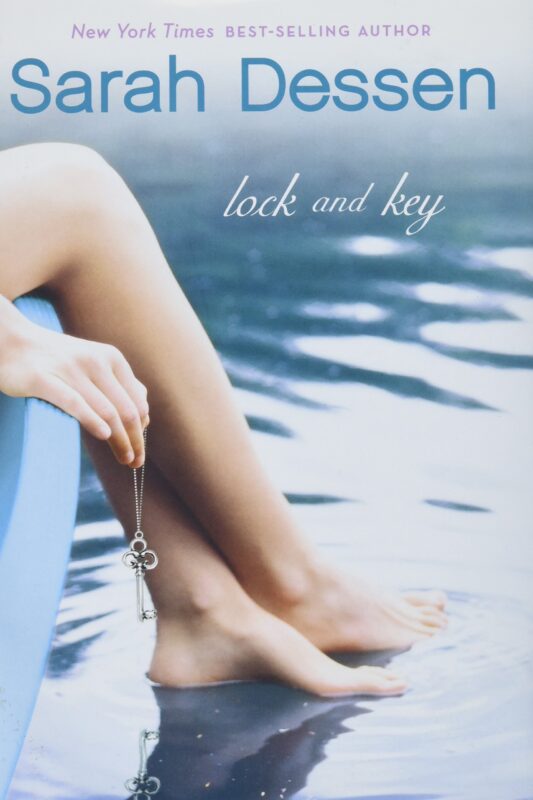 Ruby is used to being disappointed by her family: her father, her older sister Cora, and her alcoholic mother, have all left and gone their separate ways.
And so, Ruby is forced to learn how to care for herself. But when Cora discovers Ruby's situation, she saves her.
Suddenly, she's moving in with Cora and her wealthy brother-in-law, enrolling in an elite private school, and trying to find her place in a strange new world.
And for the first time in years, she's looking forward to the future. Especially since she met the cute boy next door, but to let him into her life, Ruby must learn to open her heart and trust again.
9. Along for the Ride (2009)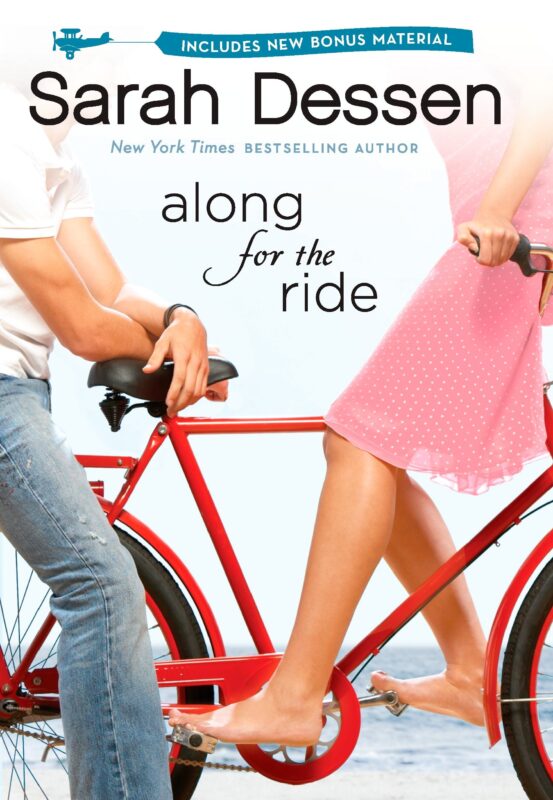 Socially awkward, Auden is getting ready to go to college and break free from her overbearing mother; she decides to spend the summer with her father, a novelist, his new wife, and her brand-new baby sister.
But her summer vacation brings plenty of new challenges. She learns to ride a bike and begins forming friendships that will stay with her long after she's left. And, for the first time, she's finally beginning to deal with the emotional fallout of her parent's divorce.
In the midst of it all, Auden falls for Eli, a fellow insomniac who has his challenges to overcome. And together, they begin to heal from their wounds and look forward to a brighter future.
10. What Happened to Goodbye (2011)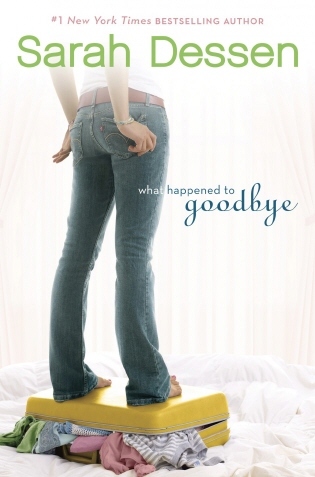 When McClean's family was rocked by a scandal involving her mother and a well-known college basketball coach, she left her old hometown and moved in with her dad.
As a restaurant consultant, her father moves around a lot, never spending more than a few months in one place. And with each new move, McClean invents a new identity, with a new name and interests, so that nobody knows who she is.
But, at their latest destination, McClean lets her guard down and reveals her true identity. And as she struggles to find her place in this new community, it's time for McClean to confront the issues of her past. Can she forgive her mother and finally start living as herself again?
11. The Moon and More (2013)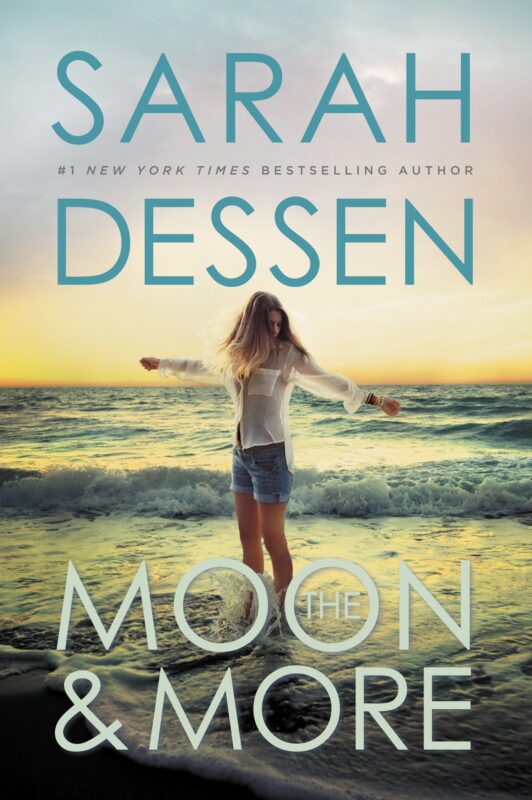 Emaline is a born and raised Colby native. Every summer, she works hard to cater to the influx of tourists who visit the charming seaside community.
But this year, while working for her family's rental business, she meets a city boy named Theo, who shakes up her small-town world.
Theo is an assistant to a high-profile filmmaker who has come to Colby to shoot a documentary. He's anything but her type, but despite having nothing in common, Emaline can't get Theo out of her mind. Soon, she's falling for him, and now she must decide whether to follow her head or her heart.
12. Saint Anything (2015)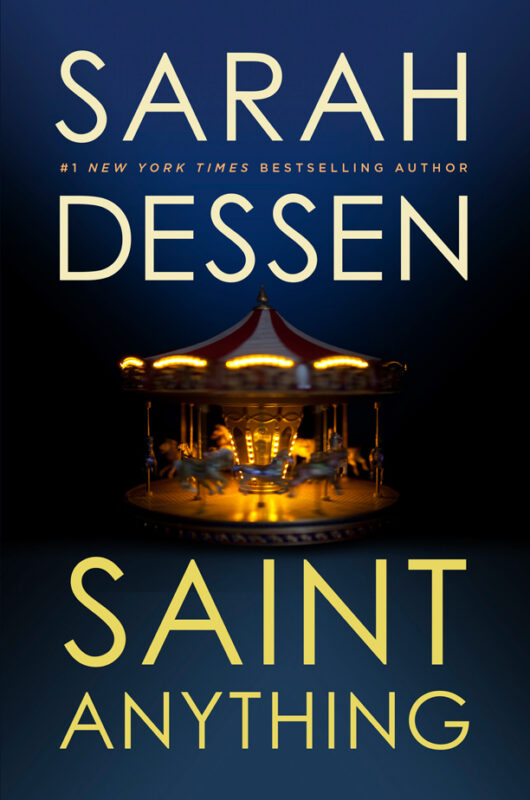 Sydney has always come second to her self-destructive older brother, Peyton. For years, he's garnering all the attention of their parents. After a tragic drunk-driving accident, he's locked up in jail, leaving Sydney questioning her true place in the family and the world.
But Sydney's life changes when she meets the Chatham family. They welcome her into their lively and chaotic household and treat her like one of their own.
Among the Chathams, there's Layla, who always picks the wrong guy, Rosie, who knows what it's like to hit rock bottom; and Mrs. Chatham, the family's aging matriarch. But it's Mac, the protective older brother, who truly changes Sydney's world.
13. Once and For All (2017)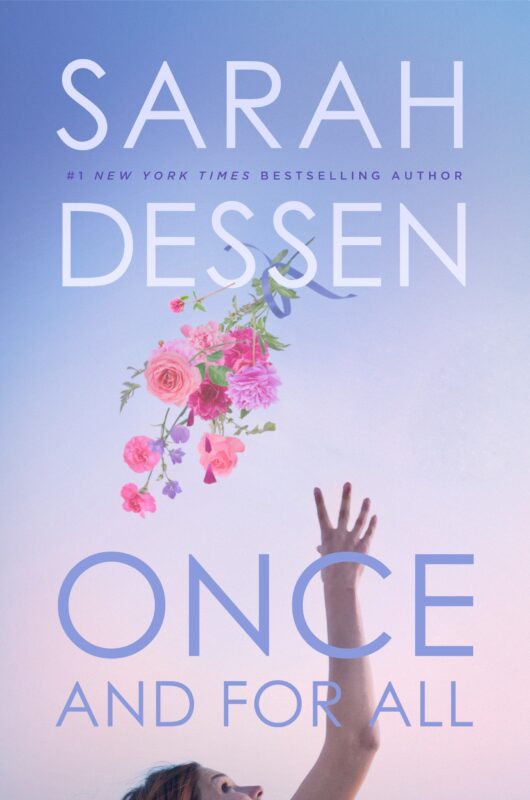 As the daughter of a renowned wedding planner, Louna has spent her life surrounded by weddings.
But, after losing her first love, she's become skeptical of the possibility of finding her own happily ever after.
Then, Louna meets the carefree, charming, and handsome Ambrose. He's head over heels for Louna, but the walls around her heart are tall and strong, and she's reluctant to let him in.
But as they spend more time together, she begins to question her resolve and wonder if Ambrose could be her second chance at love.
14. The Rest of the Story (2019)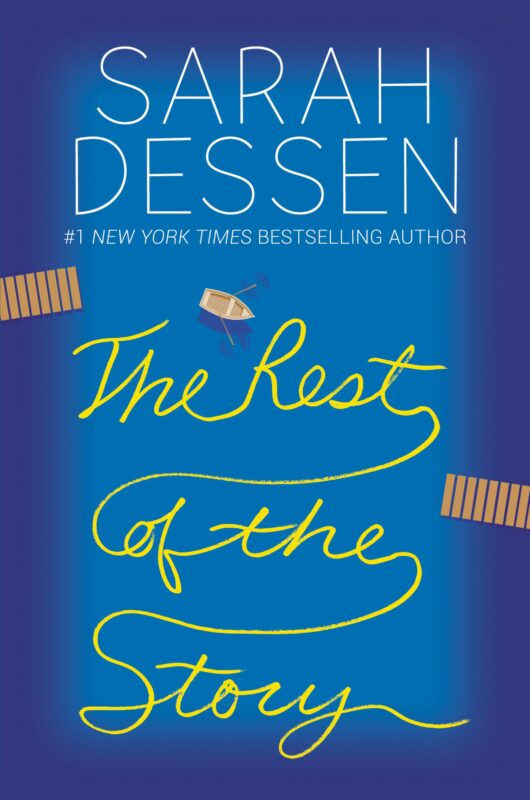 Emma Saylor's mother died when she was just twelve years old. Still, Emma remembers the stories she told about a big lake with its crystal clear water and soaring trees.
And so, for the last few years, it's just been Emma and her dad, but now, she's heading to North Lake to spend the summer with her mother's family.
There, Emma discovers two very different communities around the lake: one filled with working-class residents, and the other, with wealthy tourists and second homeowners. And as she settles into her lakeside summer, she begins to feel like she's split between the two.
To her father, she's Emma, but to her mother, she was always Saylor and being back here in North Lake, she's becoming her mom's daughter all over again.
Conclusion
If you're looking for an inspiring and addictive young adult novel, look no further than Sarah Dessen's work.
Her books have delighted readers of all ages around the globe, and she's got plenty more page-turning reads in the pipeline yet to come.
Are you already a fan of this bestselling author's work? If so, I'd love to hear your reviews and recommendations. Could you drop me a comment in the box below?