Allen Eskens is a bestselling American mystery and thriller author. His critically acclaimed books have been translated into more than 25 languages, sold millions of copies around the globe, and earned him several accolades, including nominations for the coveted Edgar and Anthony Awards.
Many of Eskens' books feature criminal justice procedures and courtroom dramas, and it's no wonder, as he practiced law for more than twenty-five years, working as a criminal defense attorney.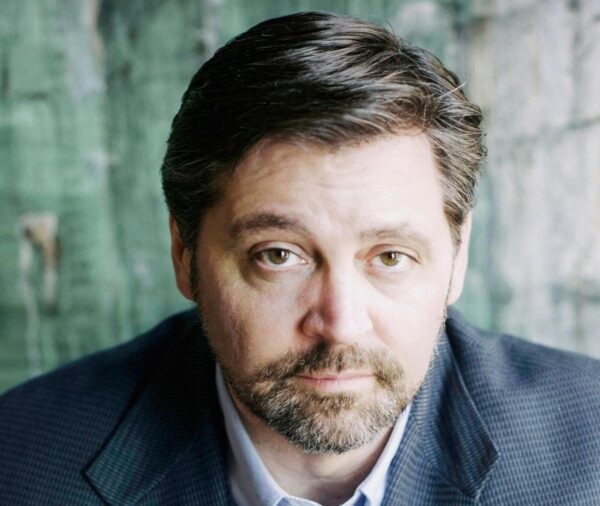 Recently, he retired from his day job and now dedicates himself to writing full-time. So, with any luck, this captivating author has many more page-turning reads.
Allen Eskens' Books in Order
Allen Eskens has two gripping series and one standalone novel to explore. In this post, I'll list them all in reading and publication order.
I'll also include a short plot summary of each book so that you can decide where to begin your reading adventure.
The Detective Max Rupert Books
Max Rupert is a police detective based in Minneapolis, Minnesota.
He's a complex character with a troubled past, having lost his wife to a hit-and-run accident several years before the start of the series. The tragedy has haunted him ever since. Now, he's determined to find justice for as many innocent victims as possible.
In this series debut, The Life We Bury, protagonist Max Rupert plays a supporting role, and Joe Talbert takes the lead. But as the series progresses, this tenacious detective becomes the star of the stories.
The Detective Max Rupert Books in Reading and Publication Order
The Detective Max Rupert novels are interconnected, and the characters' lives evolve and intertwine from book to book. So, to get the most out of the series, it's best to read them in the order they were published, listed below.
1. The Life We Bury (2014) (also part of the Joe Talbert series)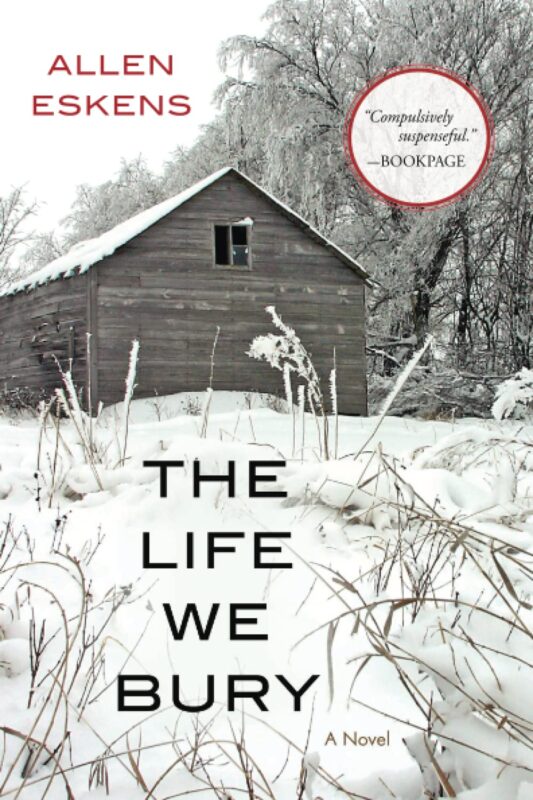 Joe Talbert is a college student who is tasked with an English assignment. The assignment is simple; he must interview someone he doesn't know and write a brief biography about their life.
And so Joe goes down to the local nursing home where he meets an ailing Vietnam vet named Carl Iverson. But little does he know that Carl's story will change his life forever.
As well as being a decorated former soldier, Carl is a convicted killer who has spent the last thirty years in prison.
Writing about Carl's life isn't easy, and Joe soon realizes that his checkered past doesn't seem to make sense. But as he digs deeper for the truth, he finds himself at the heart of a mystery with unimaginable revelations.
2. The Guise of Another (2015)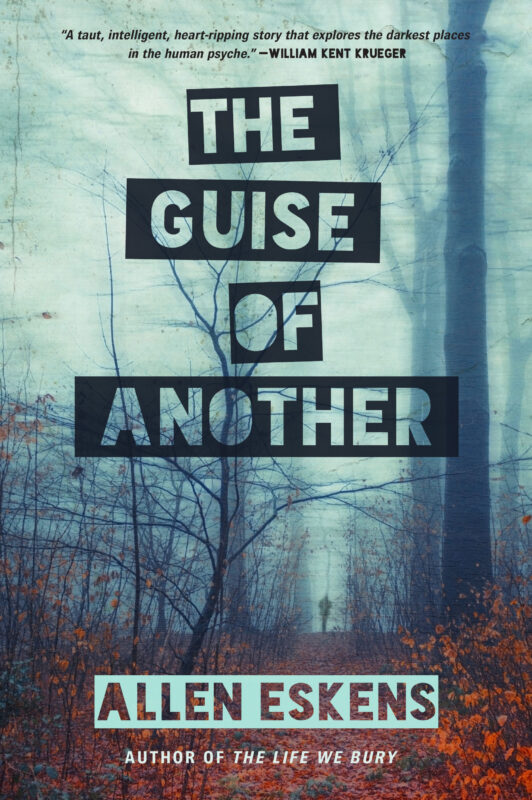 Alexander Rupert is a Minnesota-based detective whose career is in tatters. After being put on trial for corruption charges, this one-time Medal of Valor recipient has been suspended from his department and reassigned to the Fraud Unit, where he's treated with contempt by his new colleagues.
So, with his reputation in ruins, he's desperate for a way to claw himself back from rock bottom.
And when a complex case lands on his desk, he sees an opportunity to do just that.
If Alexander can unpick the evidence and pin down the perpetrators, his career could be saved. But his plan goes wrong when the case explodes, and he finds himself in the path of a dangerous assassin.
And so, he calls upon his brother, detective Max Rupert, to pick up the case pieces and save him from otherwise certain death.
3. The Heavens May Fall (2016)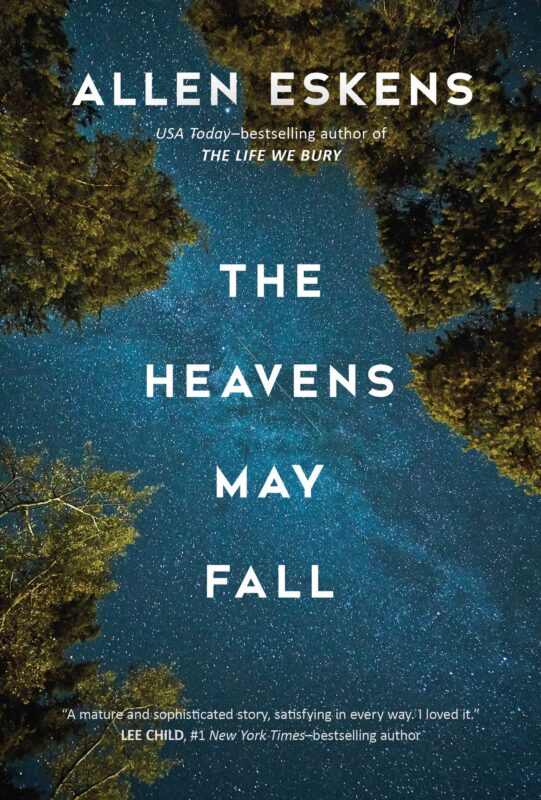 Detective Max Rupert and his good friend, attorney Boady Sanden find their relationship on the brink of collapse when they clash over the murder case of Jennavieve Pruitt.
Max firmly believes that Ben Pruitt, the victim's husband, is guilty. At the same time, Boady staunchly defends his innocence as his defense lawyer in court.
But things are about to worsen as their struggles return to the surface.
Max is still grappling with the tragic loss of his wife several years ago, and meanwhile, Boady's failure to save an innocent client still haunts him to this day.
Can these two men write the wrongs of the past, or will their friendship be tested beyond the breaking point?
4. The Deep Dark Descending (2017)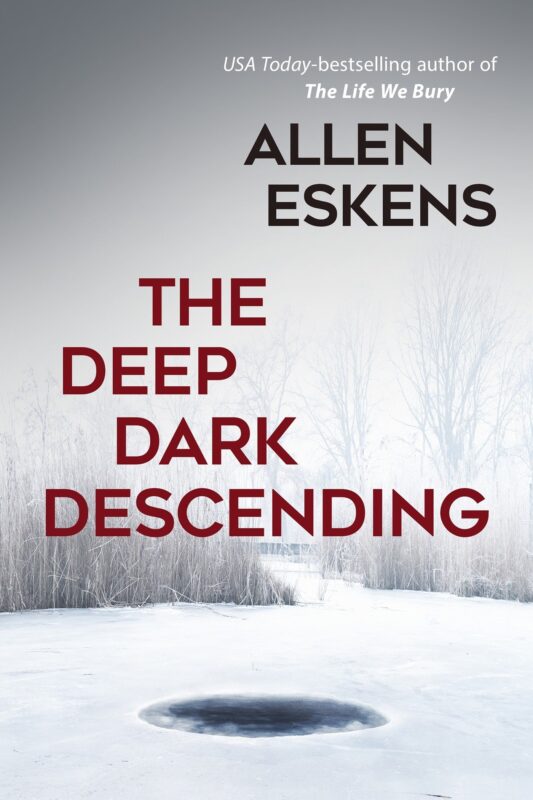 For years, Max Rupert has believed that his wife died at the hands of a hit-and-run driver. And even to this day, he's haunted by painful memories and regrets about the things left unsaid.
But when Max discovers that Jenni's death was not an accident, his world disappears again.
Now, he must grapple between his burning desire for vengeance and his responsibilities as an officer of the law.
But the thirst for retribution has begun to consume him, and for the first time in his life, he has murder on his mind.
5. The Shadows We Hide (2018)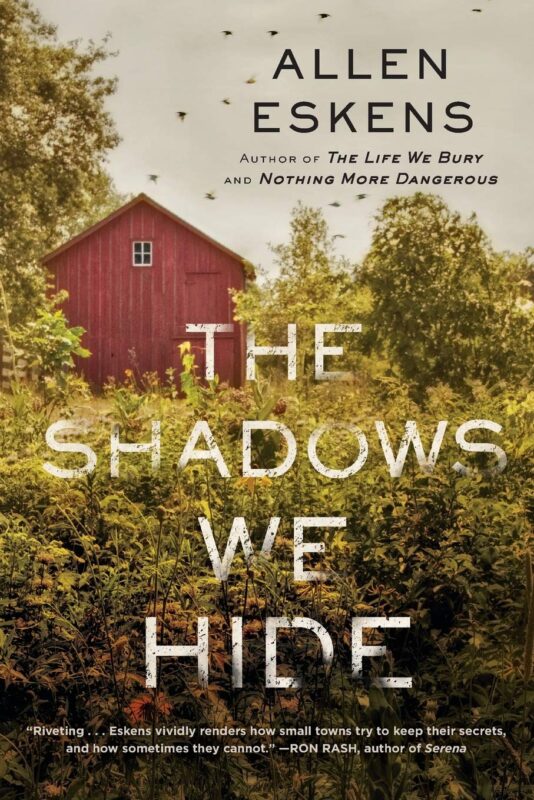 Joe Talbert is working as a novice reporter in Minneapolis when he comes across an article detailing the death of a man named Joseph Talbert.
And so, intrigued by the possibility that the victim might be the father he never knew, Joe delves deeper into the case.
He learns this mysterious Joseph was a deadbeat lowlife who wasted his wife's fortune. This fortune could now belong to Joe.
But as he unravels the mysteries of his family's past, he finds himself caught in a web of lies and deception that could put his life in danger.
6. Forsaken Country (2022)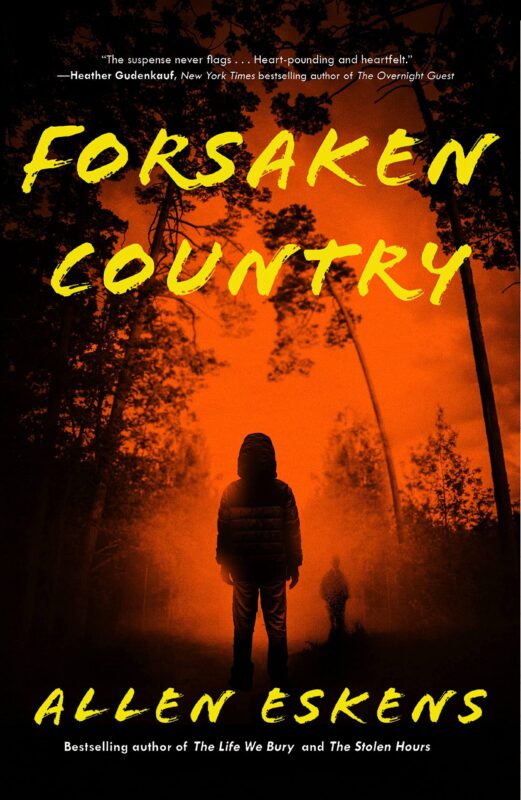 Max Rupert is the only one who knows what happened to his wife's killer. His guilty conscience and a broken heart have pushed him to resign from his post as a homicide detective.
All he craves is solitude, but his isolation is interrupted when former local sheriff, Lyle Voight, begs him to help find his missing daughter Sandy and his young grandson Pip.
Lyle is convinced that Sandy's ex-husband Reed is responsible for their disappearance. So, a reluctant Max delves into the case. It's not long before he realizes that Lyle is right, and so, together, they go after Reed.
But as they work to track him down, he slips through every net they cast into the dangerous Boundary Waters wilderness.
The Joe Talbert Books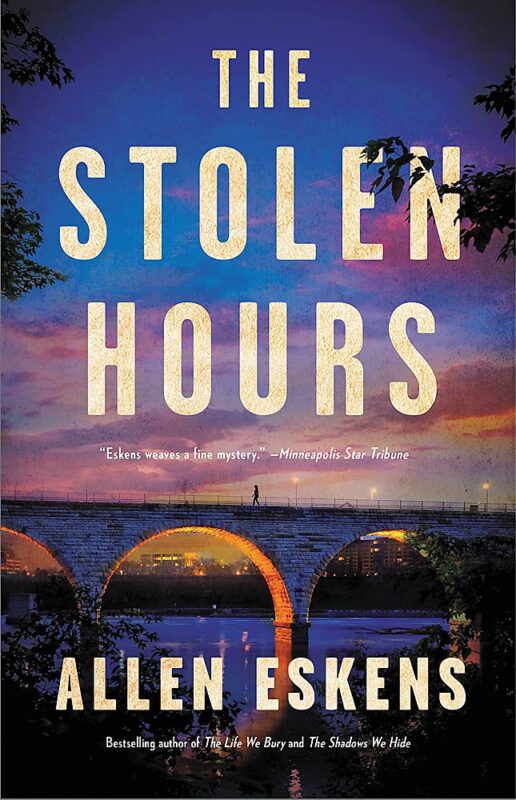 When we first meet Joe Talbert, he's a college student with a painful past. His alcoholic father abandoned him and his family when he was young, and now, it's down to Joe to find work and pay the bills.
But in the face of adversity, he's determined to succeed and be a better man than the one who failed to raise him.
The first two books in the series, The Life We Bury and The Shadows We Hide, are also books one and five of the Max Rupert series. These two fascinating characters' lives intertwine with one another.
The Joe Talbert Books in Reading and Publication Order
The Joe Talbert novels are interconnected; hence to get the most out of the series, it's best to read them in the order they were published, listed below.
Joe Talbert's girlfriend, Lila Nash, is about to achieve her lifelong ambition of becoming a prosecutor. But when a woman is rescued from the brink of death in the raging Mississippi River, things at Lila's office get complicated, fast.
Local photographer Gavin Spenser is the prime suspect. Still, with scarce evidence to pin him down for his crimes, the case soon loses momentum.
It appears Gavin is one step ahead of the cops, and now, Lila must use the lessons of her painful past to outsmart the cunning killer before he strikes again.
Allen Eskens' Standalone Novels
Alongside his two critically acclaimed series above, Allen Eskens has also penned a bestselling standalone title, Nothing More Dangerous. The story stars Boady Sanden, who appears in the Max Rupert novels.
1. Nothing More Dangerous (2019)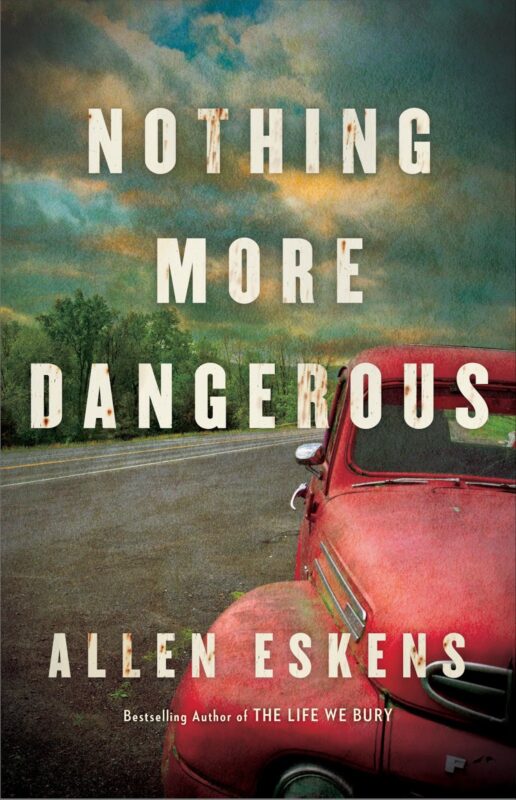 Boady Sanden has spent his entire life in his small Missouri hometown with his widowed mother, and he can't wait to leave. He longs for a life in the big city, but first, he's got to get through high school.
But then, the Elgins, a black family, move across the road, and Boady's life takes an unexpected turn. Getting to know the Elgins challenges Boady's worldview like never before, and slowly, he begins to uncover hidden secrets about the community he thought he knew.
But the most mysterious secret is the puzzling disappearance of African American woman Lida Poe, who worked as a bookkeeper at a nearby plastics factory. Rumor has it that she took a hundred thousand dollars of company money before vanishing into thin air.
Bit by bit, Boady delves deeper into the mystery. As he confronts the racial and class divisions that sit just below the surface of his small town, he's forced to make a painful choice.
Conclusion
Allen Eskens has a whole host of gripping crime thrillers and mysteries to explore, and he's got plenty more page-turning novels in the pipeline.
Are you already a fan of Eskens' work? If so, I'd love to hear about your favorite reads. Could you drop me a comment in the box below?