Alex Kava is the best-selling American author of over twenty gripping mystery thriller novels.
Her books have earned her multiple awards and sold more than six million copies worldwide, and this year, she has a brand-new novel due to hit the shelves.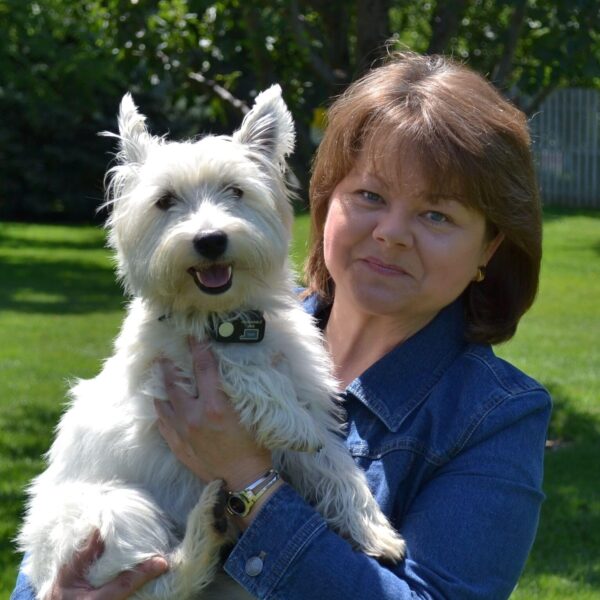 So, if you love nail-biting, edge-of-your-seat action, and adventure, there's never been a better time to explore Alex Kava's work.
Alex Kava's Books in Order
Alex Kava has penned two critically acclaimed series and several standalone novels and novellas, but knowing where to begin isn't easy. So, in this post, I'll list all of Kava's work in reading and publication order so that you can begin your reading journey immediately.
The Maggie O'Dell Books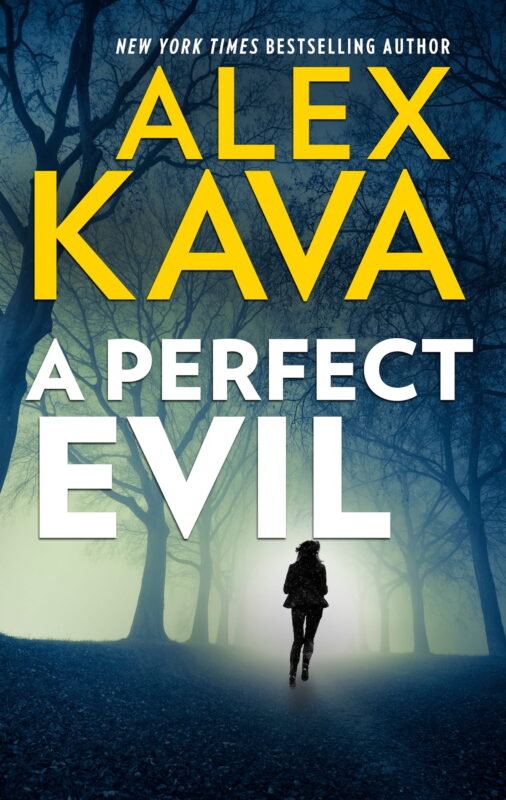 This bestselling series follows the life and adventures of FBI criminal profiler Maggie O'Dell. As an attractive female FBI agent, some people underestimate Maggie. But those who know her know she's a formidable force who can profile killers and solve seemingly unsolvable crimes. She does it all without ever setting foot at a crime scene.
Instead, she collates photographs, documents, and other evidence from murder investigations nationwide. She uses them to build a picture of her target. Then, with the help of her team at the FBI, she brings these sick and twisted killers to justice.
In book one, A Perfect Evil, Maggie O'Dell is called onto a grisly case of a serial killer who targets children. Three young boys have been brutally murdered in Platte City, Nebraska, and police have discovered that the man executed for the crimes was a copycat.
Now, with the real killer still at large, and a community crippled by terror, it's a race against time to bring him down before anyone else dies. And so, Sheriff Nick Morrelli calls on the help of Maggie O'Dell to track down the sick and twisted killer by getting into his mind to understand what makes him tick.
The Maggie O'Dell Books in Reading and Publication Order
There are twelve major novels in the Maggie O'Dell series, and each can be read as a standalone, so you can start wherever you choose. That being said, some of the characters' stories overlap and intertwine from book to book, so to get the most out of the series, it's best to read them in order.
The chronological reading order of the main novels is the same as the publication order, except for the 2017 prequel, Before Evil. So, if you'd prefer to follow along in the intended series order, start with Before Evil, then move on to book one, A Perfect Evil, before continuing with the order listed below.
The Maggie O'Dell Short Stories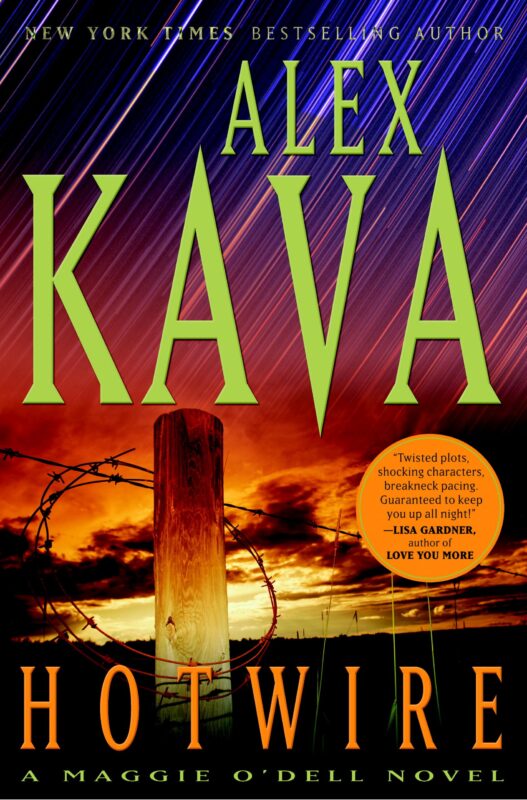 Alongside the major novels listed above, Alex Kava has also penned several short stories starring Maggie O'Dell, which correspond to the main series. These are all available to read in the 2017 collection, Off the Grid.
The Main Maggie O'Dell Series and Short Stories in Reading Order
Like the main Maggie O'Dell novels, these stories can be read as standalone. Still, they also fit chronologically into the series. So, if you prefer to follow the timeline, stick to the order listed below.
The Ryder Creed Books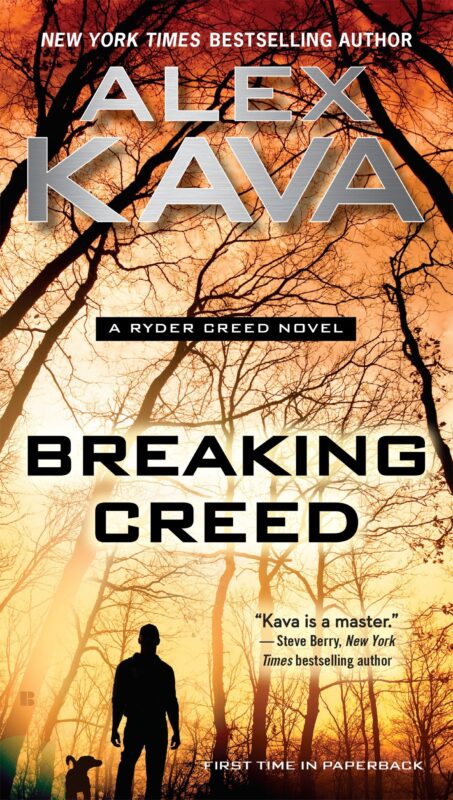 This action-packed spin-off from the critically acclaimed Maggie O'Dell saga stars a former daredevil marine turned elite K9 trainer, Ryder Creed.
Ryder is the founder of K9 Crime scents, a search and rescue company that specializes in training dogs to sniff out men, women, and children in need. Sometimes the victims are lost, sometimes, they're injured, and sometimes, sadly, they're already deceased. But once Ryder Creed's dogs are on the job, they're bound to be found.
In book one, Breaking Creed, Ryder Creed, and the K9 Crime scents are making headlines across America after intercepting a series of major international drug smuggling operations at Atlanta Airport. But now, the whole country seems to know Creed's name, and he's finding it harder and harder to keep a low profile.
Unbeknownst to him, someone out there is gunning for him. But it's FBI agent Maggie O'Dell who sounds the alarm. Whoever is out to kill Creed is already on their way, so he and his dogs had better act fast if they're going to make it out alive.
The Ryder Creed Books in Reading and Publication Order
There are eight novels in the Ryder Creed series, and each can be read as a standalone, so you can start wherever you choose. That said, some characters' stories overlap and intertwine from book to book. So, to get the most out of the series, it's best to read them in the order they were published, listed below.
Alex Kava's Standalone Books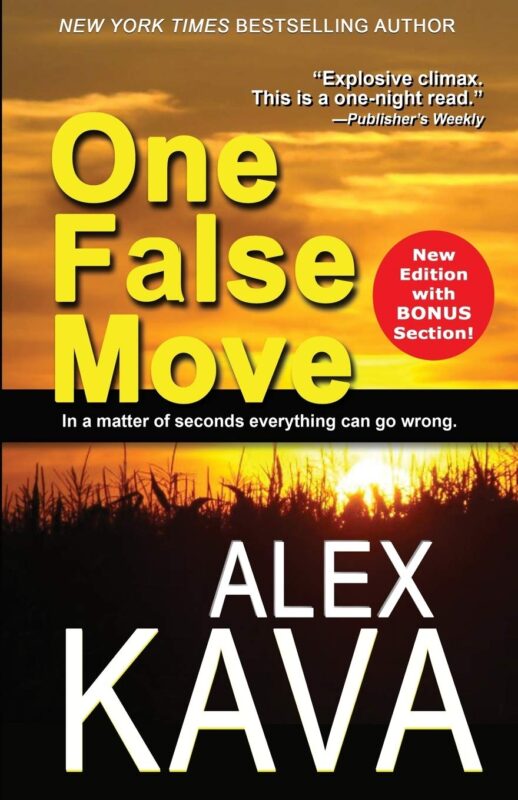 Alex Kava is well-known for her Maggie O'Dell and Ryder Creed books. Still, she has also written two bestselling standalone novels.
The first, One False Move, follows a con woman named Melanie Starks and her son, Charlie, as they prepare to leave their life of crime. However, Melanie's brother Jared, fresh out of prison after serving a suspended life sentence for murder, convinces them to join him on the ultimate heist.
But what should have been their final con goes wrong, and the trio is now running for their lives.
In Whitewash, Kava introduces us to Sabrina Galloway, a leading scientist working for EcoEnergy, to discover the next big thing in alternative fuel. The project is supposed to reduce the economic impact of fossil fuels and help save the planet. But Sabrina soon discovers that someone has sabotaged the research plant. And as deadly toxic waste leaks into the ocean, all signs point to a conspiracy of epic proportions.
Alex Kava's Standalone Novels in Publication Order
Alex Kava's Novellas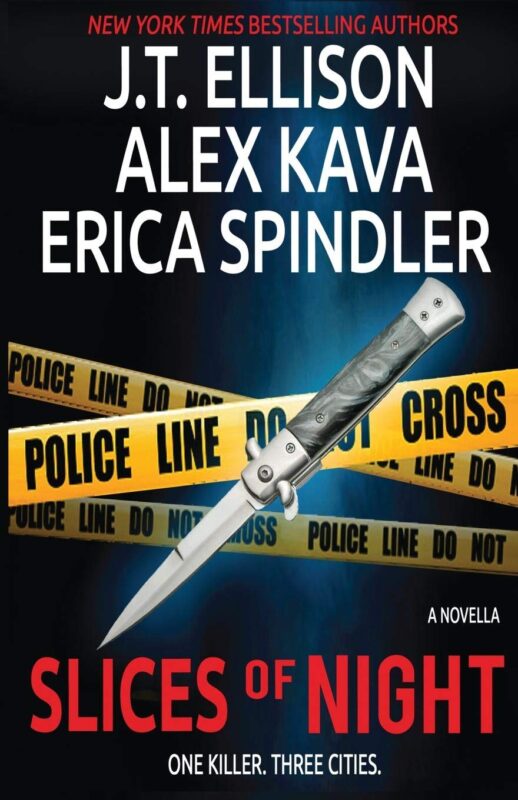 Kava has also written several novellas, including Slices of Night and Storm Season (in collaboration with Erica Spindler and J.T. Ellison). Each of these compilations features three iconic investigators, including Kava's famous FBI profiler, Maggie O'Dell, as they track down a killer on the run.
The novella After Dark is part of the Off the Grid collection. It's the only story in the collection that doesn't feature Maggie O'Dell; instead, it follows a corporate executive named Madeline Kramer, who heads off on vacation for some well-deserved rest. Still, she finds herself in the heart of danger.
Alex Kava's Novellas in Publication Order
Conclusion
Alex Kava is one of the leading crime thriller authors of the 21st century, and her gripping novels have made waves around the globe.
Stay tuned for her new releases, and if you've already read her work, I'd love to hear your reviews and recommendations. Could you drop me a comment below?