Kathy Reichs is one of the world's most beloved crime fiction writers.
But she's not just an internationally acclaimed best-selling author; she's also an accomplished forensic anthropologist and a leading academic.
In her fiction work, Reichs uses her vast wealth of professional knowledge to inform the stories she writes. And as a result, her books give us a fascinating insight into what the real world of criminal forensic investigation is all about.
And it's not just her professional career that inspires her novels. Reichs also brings much of her personal experiences into her work, using characters, stories, and settings from her own life.
Few authors can claim to blend fact and fiction so seamlessly, but Kathy Reichs has accomplished just that.
Her books have been translated into 30 languages, earning her countless accolades and awards and an army of loyal fans around the globe.
And, at the age of seventy-three, she's still penning her bestsellers to this day.
Who is Kathy Reichs?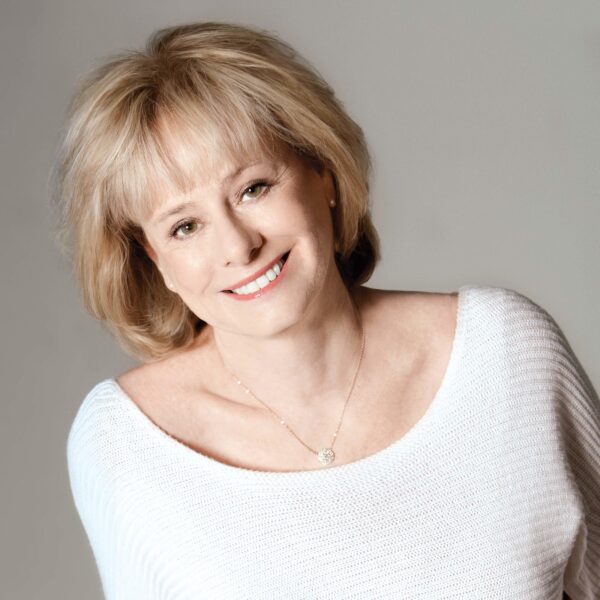 Born in 1948, Kathleen Reichs grew up in Chicago. Her father managed a meatpacking business, and her mother was the host of a radio book club show, giving Reichs a love of reading from an early age.
Aside from reading, Kathy's other childhood passion was science, and her parents supported her in pursuing her interests in any way they could.
And so, at the age of just nine, she'd already written her first book, blending her love of science and literature together in the same way she would in years to come.
After finishing high school, Reichs attended American University. Here, she completed a Bachelor of Arts degree with a major in anthropology before heading off to Northwest University to earn a Master's in physical anthropology.
During this time, Kathy was married and became a young mother to three children. But that didn't stop her from pursuing her passion for academia, and by 1975, she'd completed a Ph.D. in forensic anthropology.
Her impressive qualifications led her to a fruitful teaching career, working as a professor at prestigious institutions such as the University of Pittsburgh, McGill University, and Concordia University.
Even to this day, she's a leading professor of anthropology at the University of North Carolina, all while juggling a career as a successful author.
Over the course of her academic life, Kathy Reichs has been involved in some pretty high-profile cases.
She's traveled to Tanzania to testify at the United Nations International Criminal Tribunal Rwanda, using her expertise to help prove the illegal violation of human rights that occurred during the Rwandan genocide.
Then, in the wake of the 2001 World Trade Center disaster, she worked closely with the emergency services as a key member of the Disaster Mortuary Operational Response Team.
She also assisted the Foundation for Guatemalan Forensic Anthropology on a groundbreaking mission to exhume an area of Lake Atitlan, uncovering the forgotten graves of the victims of the country's deadly 1980s 'scorched earth' policy.
And if that wasn't enough, in 2011, Reichs was an expert defense witness on the sensational Casey Anthony murder trial, performing a full skeletal analysis of the victim's body and presenting her findings in court.
These are just a handful of examples of Reichs' fascinating work during her scientific career. And somehow, in between all of this, she's managed to write a huge collection of bestselling fiction novels, too.
Even today, she's publishing new material, and both fans and critics alike cannot get enough.
Kathy Reichs' Books in Order
In this post, I'll give you a full rundown of every fiction book that Kathy Reichs has ever published.
But first, let's explore the life and career of this formidable force of literature, so we can better understand her work.
The 'Bones' TV Series
If you thought that Kathy Reichs' career couldn't get any more successful, think again.
In 2005, her life's work in forensics and her bestselling crime fiction books inspired the hit Fox television series, 'Bones.'
The show centers around her famous protagonist, Temperance Brennan, who, like Kathy, is an accomplished forensic anthropologist turned fiction author on the side.
To "keep the science honest," Reichs took on the role of the show's technical producer, making sure that all elements of the story were as accurate and believable as possible.
She's also written several major episodes alongside her daughter, Kerry, and has even made a cameo appearance in season two, where she played the character Professor Constance Wright
Fiction Books
Kathy Reichs made her debut in the world of fiction in 1997 with her breakout novel, 'Déjà Dead.'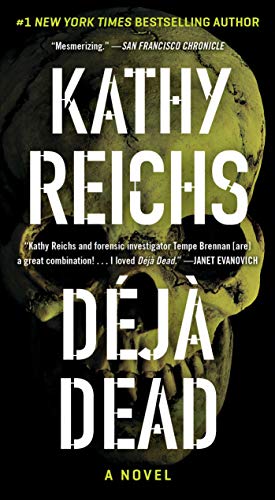 This was the birth of her famous heroine and future star of Bones, Temperance "Tempe" Brennan.
The book was an instant hit and earned her the Arthur Ellis Award for Best First Novel.
Since then, she's penned a further twenty-one novels in the series and earned herself a global following.
While enjoying the phenomenal ongoing success of her Temperance Brennan books, in 2010, Kathy Reichs joined forces with her son, Brendan Reichs, to write the first installment in the 'Virals' series, a collection of young adult novels starring Tempe's great-niece, Tory.
Then, several years later, in 2017, she released her one and only standalone work of fiction, the critically acclaimed 'Two Nights.'
The Complete List of Kathy Reichs' Books
IMAGE
PRODUCT
FEATURES
PRICE
Déjà Dead (1997)
• Publication date- September 2, 1997
• Print length- 411 pages

Check Price

Death du Jour (1999)
• Publication date- January 1, 2011
• ​Print length- 379 pages

Check Price

Deadly Decisions (2000)
• Publication date- July 25, 2000
• ​Print length- 333 pages

Check Price

Fatal Voyage (2001)
• Publication date- October 15, 2001
• ​Print length- 528 pages

Check Price

Grave Secrets (2002)
• Publication date- January 1, 2011
• ​Print length- 448 pages

Check Price

Bare Bones (2003)
• Publication date- January 1, 2011
• ​Print length- 432 pages

Check Price

Monday Mourning (2004)
• Publication date- July 12, 2004
• ​Print length- 416 pages

Check Price

Cross Bones (2005)
• Publication date- September 2, 2005
• ​Print length- 496 pages

Check Price

Break No Bones (2006)
• Publication date- July 11, 2006
• ​Print length- 352 pages

Check Price

Bones to Ashes (2007)
• Publication date- August 28, 2007
• ​Print length- 324 pages

Check Price
As you can see, Kathy Reichs has a vast collection of work to explore.
Below, I'll list all the novels and short stories the author has ever published, starting with the series that made her a household name.
The Temperance Brennan Series
This is Kathy Reichs' most well-known body of work. It's become one of the most successful crime thriller series of all time and went on to inspire the smash hit TV show 'Bones.'
Reichs created the series using her vast wealth of professional and personal experience working in the field of forensic anthropology. As a result, these books bring an element of realism unlike anything seen in crime fiction before.
But it's not just the storylines and events that are based in reality; some of the characters are too, specifically the lead protagonist, Temperance Brennan, otherwise known as Tempe.
Tempe's story is loosely inspired by Kathy Reichs' own life. Just like Reichs, she's a forensic anthropologist who, in book one, makes the journey to Guatemala to exhume victims of mass genocide, just like Reichs did in her own real-life career.
When Tempe isn't working on forensic cases, she writes crime novels in her spare time. And, in a clever intermingling of fantasy and reality, the 'fictional' heroine of her stories is none other than Kathy Reichs.
The author admits that she and Tempe pretty much share "the same CV," but their personalities are aligned too, at least on the surface.
Similar to Kathy Reichs, Tempe is fiercely intelligent, strong-willed, resourceful, and independent, and she'll let nothing stand in the way of the cold hard facts.
But that's where the similarities end, as Reichs admits that, unlike Tempe, she could never shoot a gun, and her karate skills, for which Tempe is well known, are non-existent.
Yet Tempe's personality and backstory aren't just inspired by the woman who created her. Reichs' vision for the character was also influenced by a real-life case that captivated her long before she wrote the series debut; the murder of an Ontario woman named Louise Ellis.
Reichs followed Ellis's tragic story for months as it played out on Canada's national news. Slowly, as the case developed, she began forming an idea of what this woman's personality might have been, eventually incorporating her imaginings into her descriptions of her character, Tempe.
She also modeled the side character of Tempe's ex-husband after Ellis's real-life ex and even wrote in a plotline where Tempe works on Ellis's case, blurring the lines between real life and fiction, once again.
There are twenty-one novels in the Temperance Brennen series so far, with a new one due to hit the shelves later this summer.
These nail-biting tales with a true-life twist have brought the fascinating world of forensic anthropology to the masses, setting the stage for many other authors to do the same.
The books have become legendary within the crime fiction world, and even the toughest critics rarely have a bad word to say about Reichs' beloved series.
The Temperance Brennan Series in Reading Order
While Temperance Brennan's character may be complex, luckily, the reading order of the series isn't.
Simply start with book one, 'Déjà Dead,' and continue with the publication order listed below.
Love To Read This: 10 Unmissable New York Times Best Sellers to Read in 2022
1. Déjà Dead (1997)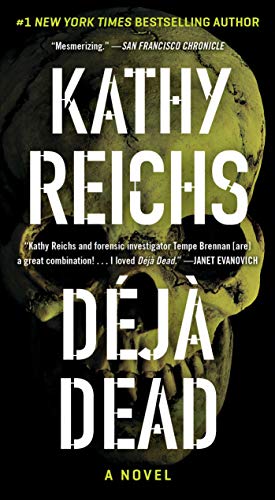 2. Death du Jour (1999)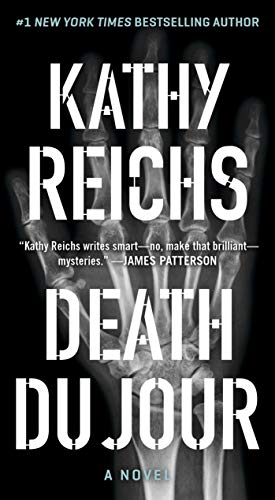 3. Deadly Decisions (2000)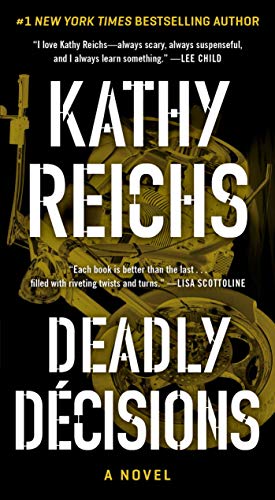 4. Fatal Voyage (2001)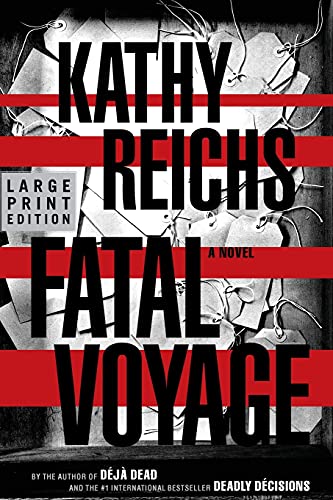 5. Grave Secrets (2002)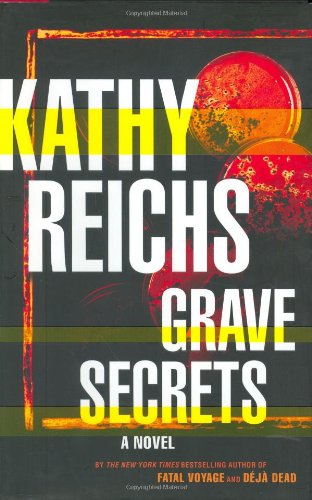 6. Bare Bones (2003)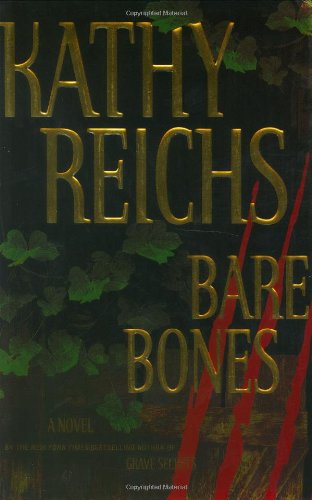 7. Monday Mourning (2004)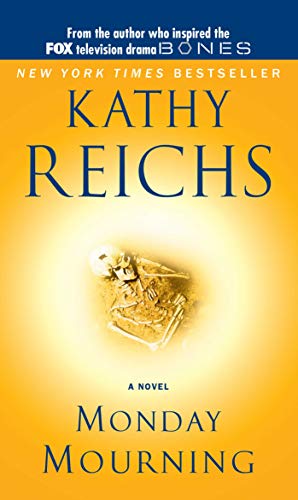 8. Cross Bones (2005)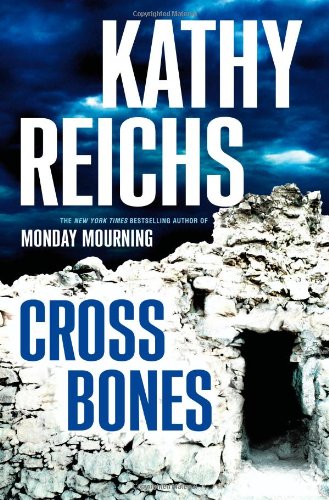 9. Break No Bones (2006)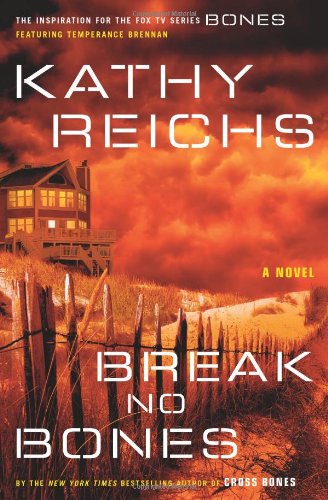 10. Bones to Ashes (2007)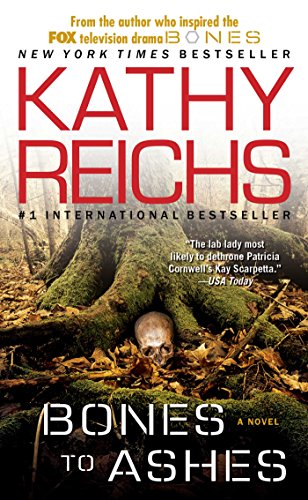 11. Devil Bones (2008)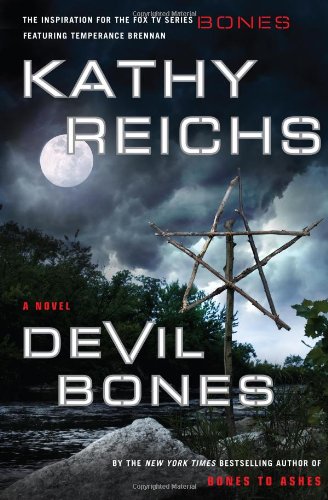 12. 206 Bones (2009)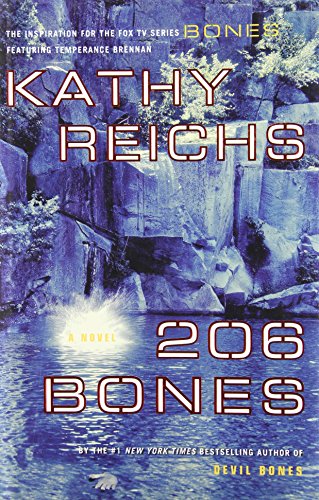 13. Spider Bones (2010) (Also published as Mortal Remains)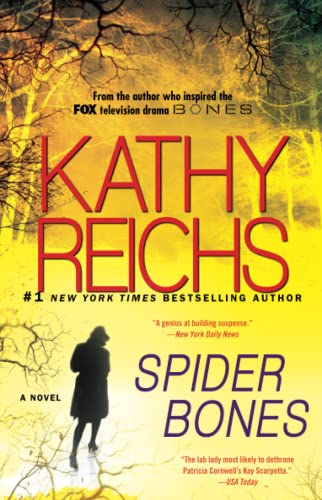 14. Flash and Bones (2011)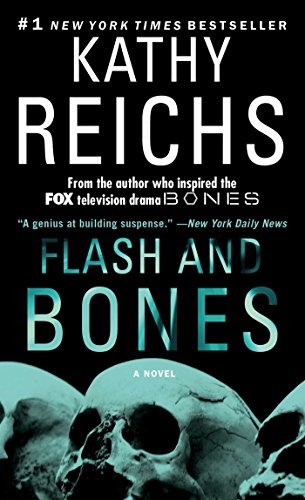 15. Bones are Forever (2012)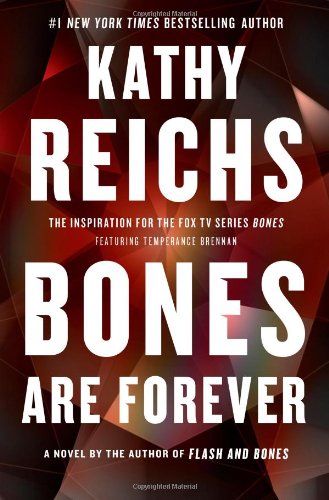 16. Bones of the Lost (2013)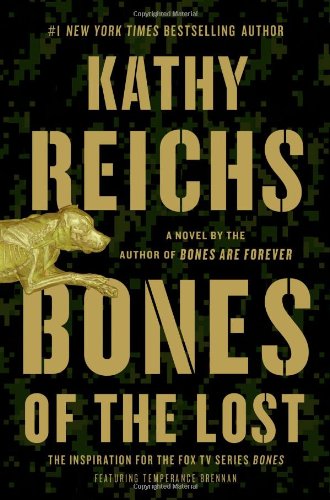 17. Bones Never Lie (2014)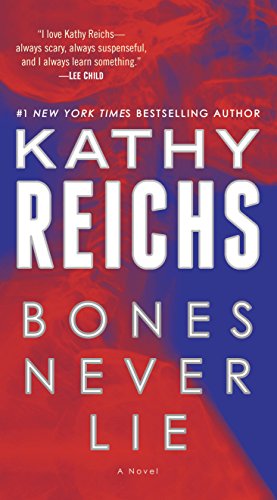 18. Speaking in Bones (2015)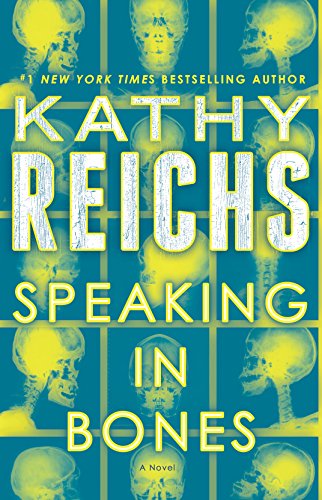 19. A Conspiracy of Bones (2018)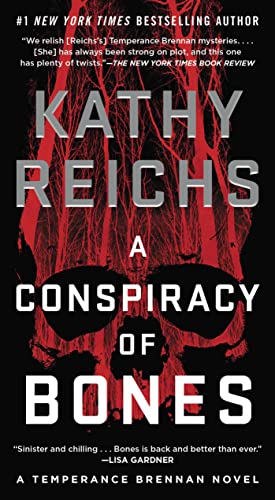 20. The Bone Code (2021)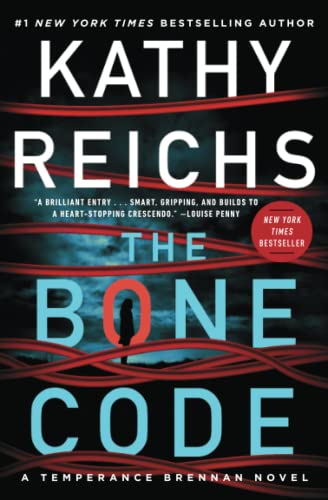 21. Cold, Cold Bones (Expected in August 2022)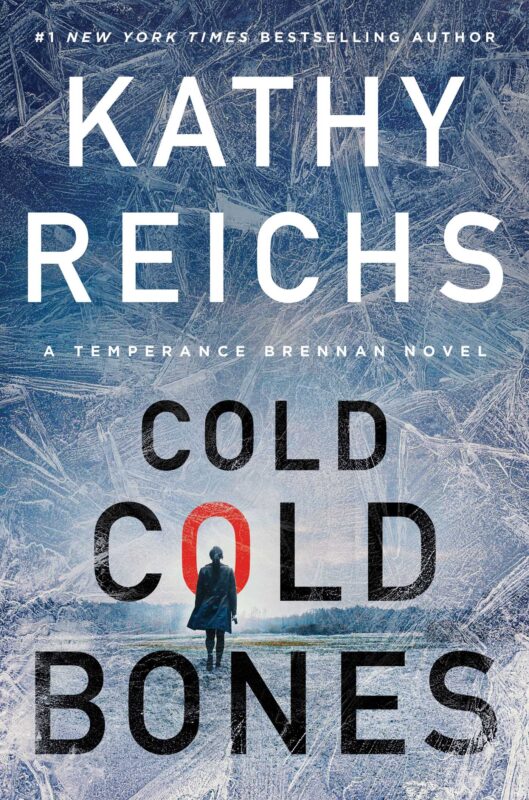 Short Stories Featuring Temperance Brennan
Kathy Reichs has also penned four short stories starring her famous heroine Brennen, and they're all available to buy in one complete compendium, 'The Bone Collection' (2016).
So, if you'd like to add a little extra context to your Temperance Brennan reading journey, I'd highly recommend getting yourself a copy.
'First Bones' is a prequel to book one of the main series. In it, we learn the real reason that Tempe turns her back on her academic pursuits in favor of the gritty, violent world of forensic investigation.
So, while it's not essential to read 'First Bones' before you start the first full-length novel of the series, it can help you get to know Brennan's character better and set the scene for her adventures ahead.
'The Bone Collection' also includes a further three novellas, 'Bones in her Pocket,' 'Swamp Bones,' and 'Bones on Ice.' These quick reads take Tempe around the globe as she uses her forensic expertise to uncover the truth behind some of the world's dark and most fascinating criminal cases.
The Virals Series
Kathy Reichs co-authored The Virals books with her son, Brenden Reichs, who first came up with the concept of a Temperance Brennan spin-off series.
Each of the five novels stars Tempe's great-niece, Tory Brennen, as the protagonist, alongside her trusty group of friends.
But unlike the Temperance Brennan books, the Virals series is written for a young adult audience, and ever since the first book was published in 2010, it's taken the teenage world by storm.
A whole new generation of readers have become fascinated by the complex and alluring world of forensics, and many of them have since become fans of the main Brennan series, too.
Critics have praised the mother and son author duo for their multidimensional characters, gripping plotlines, and ability to convey intricate and often grisly murder scenes without sugar-coating or dumbing down the details.
The storylines feature many of the same themes of crime scene investigation as the Temperance Brennen series, but with added supernatural elements and a sprinkling of fantasy and science fiction thrown in for fun.
The characters are smart, capable, and astute, particularly fourteen-year-old Tory, who is the natural leader of her group.
At the beginning of the series, Tory and her friends break into a nearby medical research facility to save a caged dog. But their heroic act has shocking consequences.
Not only do they free their canine companion, but they also unleash an experimental strain of an animal virus that will impact them for the rest of their lives.
Suddenly, Tory and her friends have developed supernatural, animal-like abilities that allow them to navigate the world around them like never before.
And so, this group of teenagers, or 'Virals,' as they're now known, use their newfound powers to solve a murder case that the police declared unsolvable long ago.
The Virals Series in Reading Order
There are five novels in the Virals series, and they're all intended to be read in the order they were published.
But alongside these longer reads, Kathy and Brendan Reichs have also penned a selection of short stories, which are collected into a single compendium entitled 'Trace Evidence.'
They can either be read separately or as part of the main series. But, if you'd prefer to read them in chronological order with the novels, start with the series prelude, 'Shock,' before moving on to the first novel, 'Virals,' as listed below.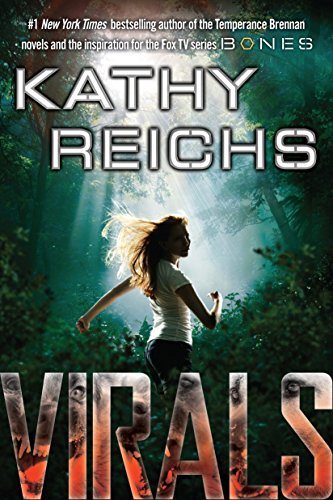 Shock (2015) (short story)
Shift (2013) (short story)
Swipe (2013) (short story)
Spike (2016) (short story)
Standalone Novel
Although this author is used to writing series, in 2017, Kathy Reichs published her one and only standalone novel, 'Two Nights.'
The plot centers around Sunday 'Sunnie' Night, a one-eyed police detective with a painful past. But no matter how hard she tries to run from her demons, eventually, she's forced to face them head-on to save a missing girl.
Just like the rest of Kathy Reichs' acclaimed novels, this one was met with an almost unanimous seal of approval from fans and critics alike.
It's a suspense-filled rollercoaster that combines all the classic elements of mystery, murder, and intrigue that made Reichs famous, delivered by a brand new, fascinating lead character.
1. Two Nights (2017)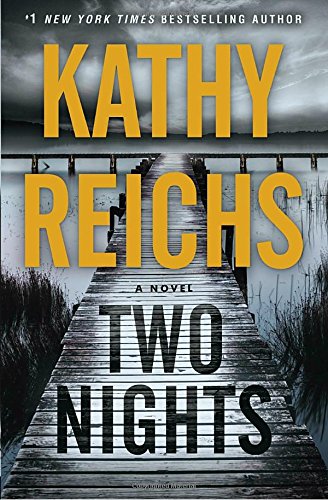 You May Also Read: The Complete List of Janet Evanovich Books in Reading Order
Conclusion
To say Kathy Reichs has had an impressive career is an understatement.
This Ph.D. forensic anthropologist turned bestselling crime author is not only a master of mystery and suspense; she's also a renowned scientist who has used her talents to make a real difference in the world.
Have you read any of Kathy Reichs' crime thrillers? If so, which ones are your favorite? Let me know in the comments below.