James Patterson's Michael Bennett series is an action-packed crime thriller saga starring a troubled yet honorable New York City police detective.
Bennett is a true modern-day hero, and his character has proven to be just as popular as Patterson's other famous fictional detective, Alex Cross. Since the 2007 debut novel was released, this bestselling book series has sold millions of copies around the globe, and even to this day, it's still going strong.
So, if you love gripping tales of crime, mystery, intrigue, and deception, the Michael Bennett series is well worth a read.
The Michael Bennett Books in Order
In this post, you'll find a full rundown of the Michael Bennett series. I'll start from the very beginning and guide you through each book in reading order. Plus, I'll include a teaser of next year's upcoming release so that you can pre-order your copy before it hits the shelves.
So, without further ado, let's explore James Patterson's Michael Bennett series.
| Sr. No. | Title | Publication Date | Print Length | Publisher | Where to Buy |
| --- | --- | --- | --- | --- | --- |
| 1 | Step on a Crack | April 2, 2013 | 432 pages | Grand Central Publishing | Amazon |
| 2 | Run for Your Life | April 2, 2013 | 416 pages | Grand Central Publishing | Amazon |
| 3 | Tick Tock | April 2, 2013 | 432 pages | Grand Central Publishing | Amazon |
| 4 | I, Michael Bennett | July 9, 2012 | 416 pages | Little, Brown and Company | Amazon |
| 5 | Gone | September 30, 2013 | 416 pages | Little, Brown and Company | Amazon |
| 6 | Burn | September 29, 2014 | 432 pages | Little, Brown and Company | Amazon |
| 7 | Alert | August 3, 2015 | 480 pages | Little, Brown and Company | Amazon |
| 8 | Bullseye | August 1, 2016 | 448 pages | Little, Brown and Company | Amazon |
| 9 | Haunted | January 1, 2017 | | Little, Brown And Company | Amazon |
| 10 | Ambush | October 8, 2018 | 512 pages | Little, Brown and Company | Amazon |
1. Step on a Crack (2007)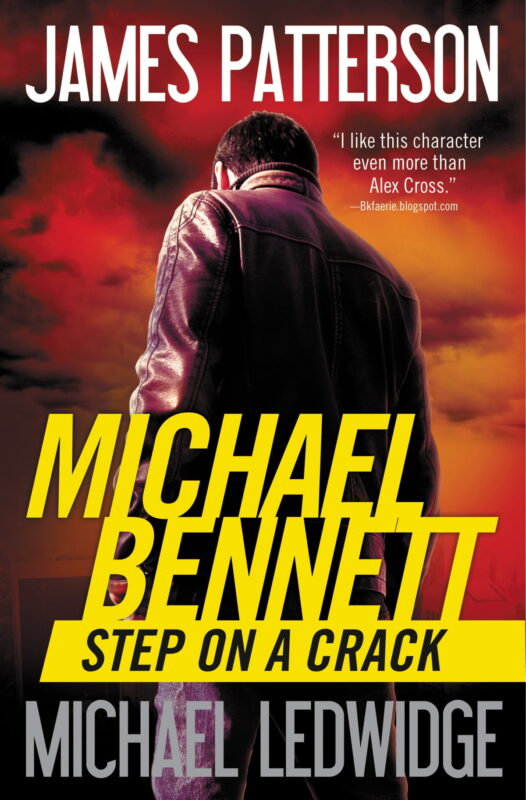 The First Lady of the United States has unexpectedly passed away. And so, politicians, celebrities, and dignitaries from around the globe are gathering in New York's St Patrick's Cathedral to attend her funeral.
But then the unthinkable happens; a carefully coordinated and expertly planned attack leaves several dead and multiple hostages held at ransom, including the former president.
And now, it falls to detective Michael Bennett to negotiate with the hijackers and free the VIP hostages before anyone else dies.
2. Run for Your Life (2009)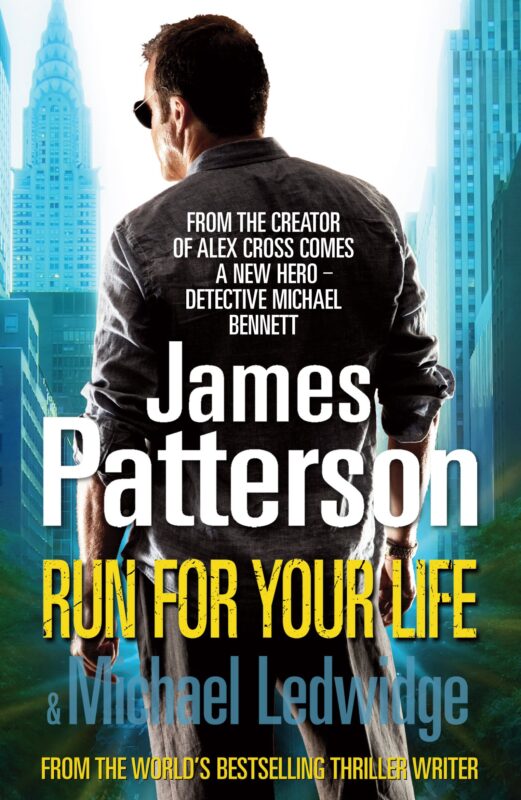 A serial killer dubbed 'the Teacher' is on a murderous rampage of revenge across New York City.
The NYPD has seen its fair share of vicious criminals and deranged killers over the years, but never anything quite like this.
And now, detective Michael Bennett is forced to put his own life on the line to stop the bloodshed and bring down one of the most twisted psychopaths he's ever encountered.
3. Worst Case (2010)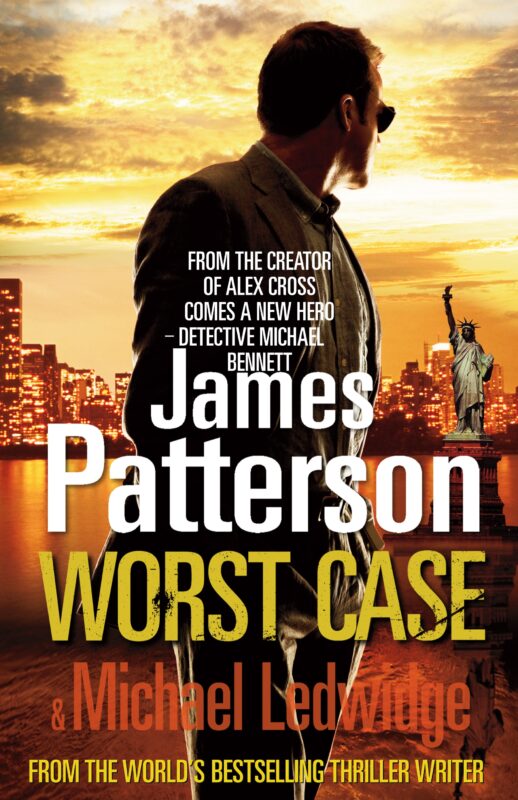 Across New York, children of the wealthy elite are being snatched off the streets. But the kidnapper isn't holding them to ransom. He isn't interested in money; instead, he's demanding an explanation, quizzing his hostages on the unjust impact of their family's luxurious lifestyles.
If they fail the exam, the consequences are fatal.
And so, detective Michael Bennett leads the case as he tries to understand the mastermind's motives.
But then, the FBI is called in. Enter leading Abduction Specialist Agent Emily Parker, who is about to make Bennett's professional and personal life a lot more complicated.
4. Tick Tock (2011)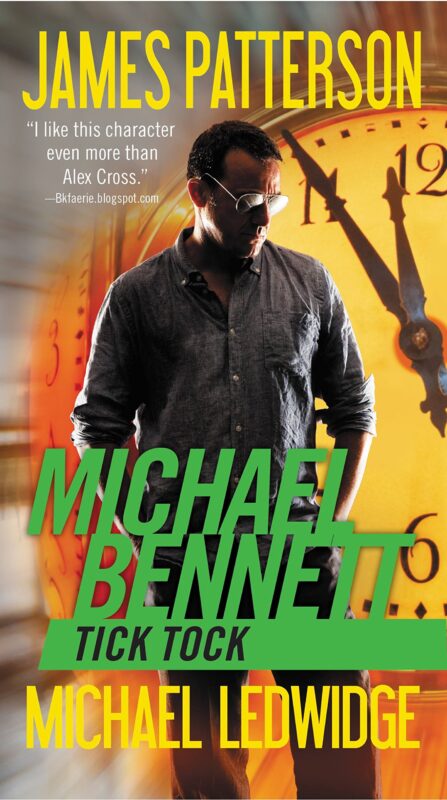 Michael Bennett is enjoying a well-needed beach vacation with his ten adopted children when he's urgently called back to work.
A serial killer is tearing through the city, leaving a trail of death and destruction in his wake. And so, Bennett asks the capable and beautiful FBI Agent, Emily Parker, to help him on the case.
But their professional relationship is becoming strained by desire, and they'll have to stay laser-focused on the task at hand because this mastermind killer has a catastrophic move up his sleeve.
5. I, Michael Bennett (2012)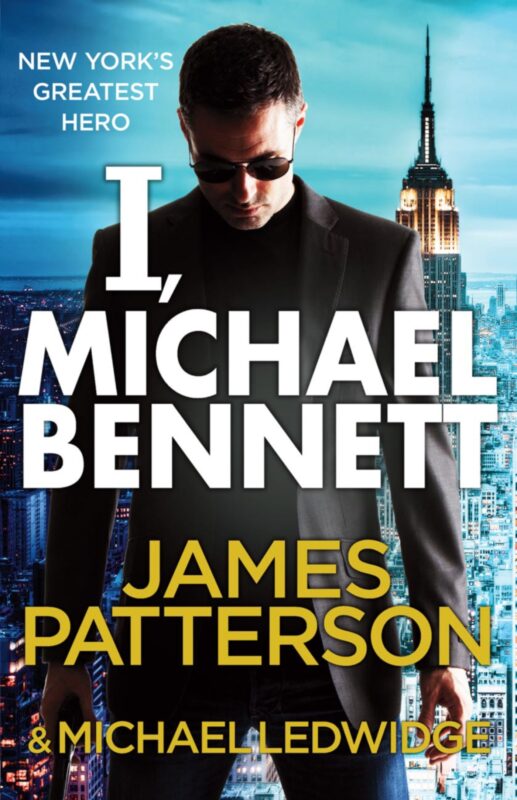 Detective Michael Bennett is grieving after an attempt to catch notorious South American drug lord Manuel Perrine leaves his lifelong friend dead.
Now arrested and in jail, Perrine vows to enact his revenge on Bennett. And it's not just the honorable NYPD detective in the firing line; everyone he loves is in grave danger, too.
6. Gone (2013)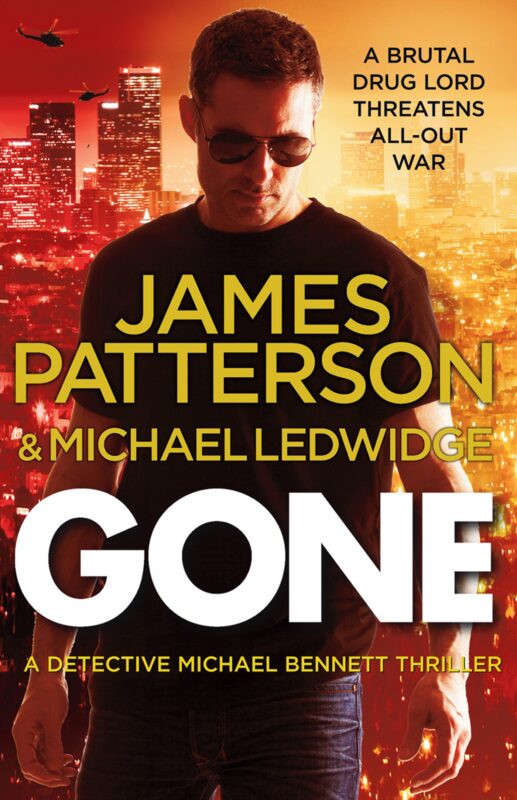 When Michael Bennett arrested the powerful crime lord Manuel Perrine, he thought he'd finally stopped his arch nemesis in his tracks. But Perrine's reign of terror was only just getting started.
After escaping from his cell, a bloody showdown between the pair left Perrine's wife dead. And now, this notorious and deadly gangster is gunning for revenge.
And so, Bennett and his family are forced into hiding, living in an inconspicuous neighborhood in suburban California.
But despite assurances from the witness protection program, nowhere is truly safe. And so, Bennett is forced to go out alone and finally bring an end to his real-life nightmare.
7. Burn (2014)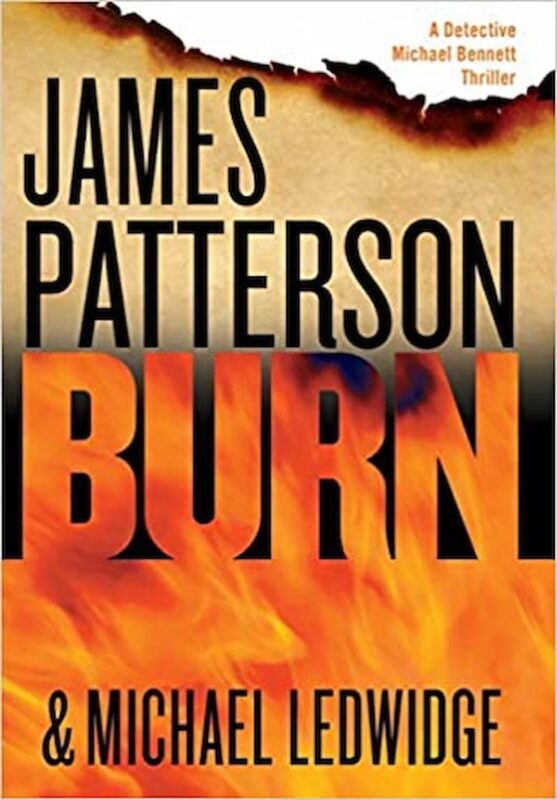 Michael Bennett and his family are back in New York after a harrowing ordeal at the hands of a ruthless crime lord.
But there's no time to rest and recuperate; immediately, Bennett is thrust into a brand new, hair-raising case.
Reports have emerged about a mysterious group of men holding a sinister sacrificial ceremony in an abandoned building.
At first, the far-out theories of a murderous secret cult seem far-fetched. But then, a body is discovered inside the building in question, charred to a crisp. And suddenly, the chilling claim is proven to be terrifyingly real.
8. Alert (2015)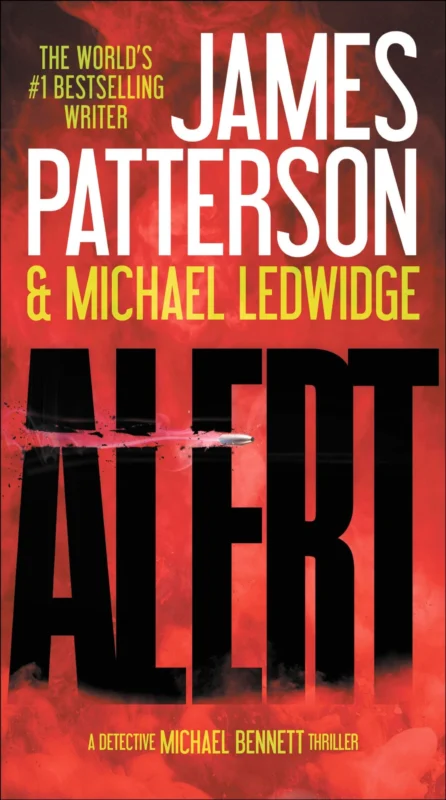 New York is facing its most harrowing assault in history as a series of devastating attacks occur across the city.
First, two subway stations are destroyed, cutting off access to hospitals. Then, a public official is murdered by a sniper's shot, live on TV. And finally, the FBI building downtown is blown to smithereens.
But this mysterious group's reign of terror isn't over yet. And now, Bennett and the entire NYPD must figure out a way to protect the population of NYC from a catastrophic event unlike any the world has ever seen.
9. Bullseye (2016)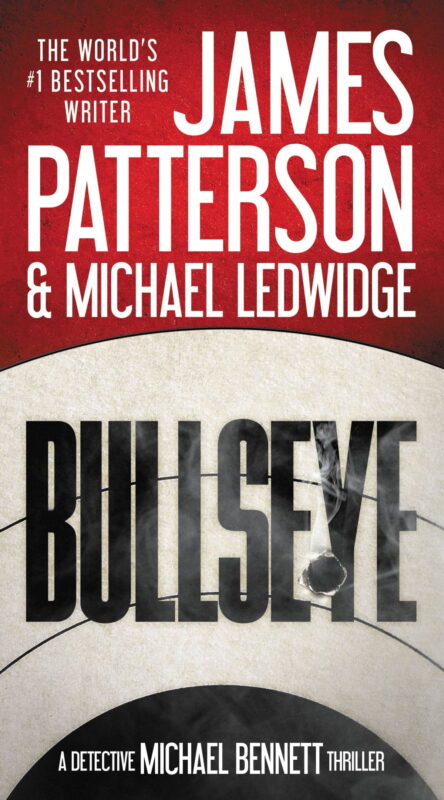 As the president of the United States arrives in New York for a conference at the UN, Detective Michael Bennett receives word of a terrifying potential security threat.
Russian forces are enacting a plot to assassinate the president. Yet, with rumors flying amidst a barrage of false leads and unverified information, stopping the would-be assassins won't be easy.
But if they succeed with their deadly plan, the world will never be the same again.
10. Haunted (2017)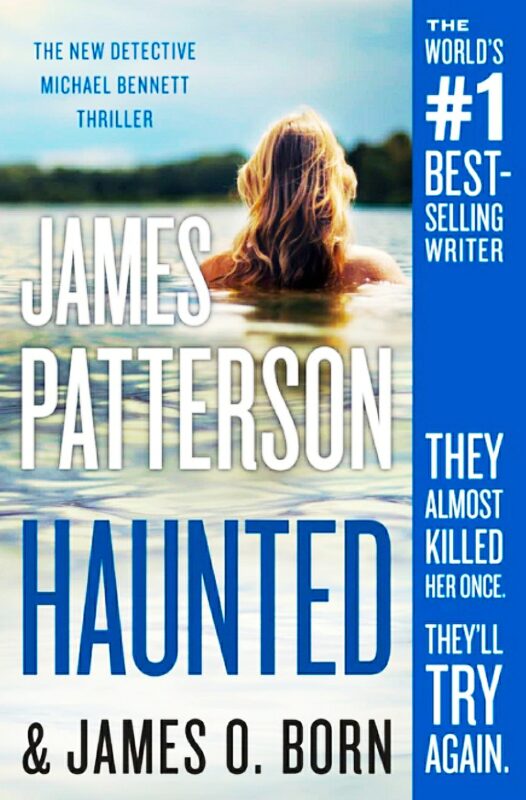 Detective Michael Bennett is enjoying a well-deserved vacation in the stunning woodlands of Maine. But just as he's finally beginning to relax and forget about the harrowing events of the past few months, duty calls.
There in the idyllic little town, children are beginning to disappear. One by one, they vanish into thin air, never to be seen again. At least not until their bodies are discovered in the woods.
And so, Detective Michael Bennett springs into action to protect the close-knit community, and his own family, from a sinister, unseen threat.
11. Ambush (2018)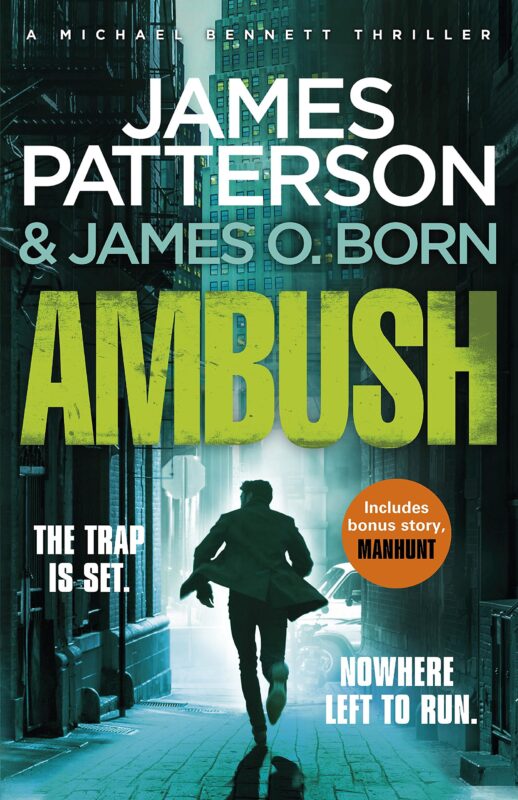 An anonymous tip-off sends police to Upper Manhattan, but it's a set-up. When they arrive, an officer is taken down, but thankfully, Michael Bennett escapes with his life.
But the seasoned detective knows the attackers are targeting him, and his worst fears are confirmed when one of his children is ambushed.
Now, he'll have to fight with everything he has to stop a professional psychopath from enacting terror across the city before that terror arrives at his own front door.
12. Blindside (2019)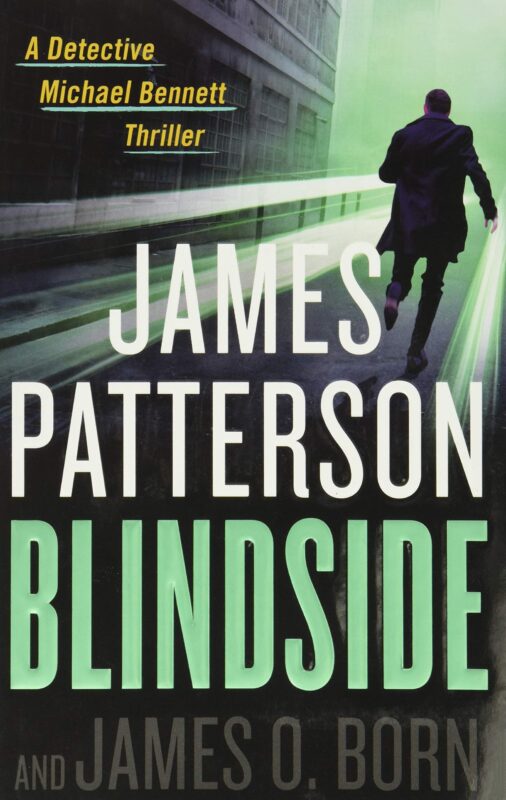 Michael Bennett and the mayor of New York City haven't always seen eye to eye, but now, these two men need each other's help.
The mayor's daughter is missing, and Bennett's son is in prison, so they strike a deal.
Bennett must embark on a top-secret operation to track down the mayor's daughter and bring her home to safety. In return, his son will find freedom.
But his investigation leads him to uncover a serial killing spree that puts the entire nation under threat, and his own life is on the line.
13. The Russian (2021)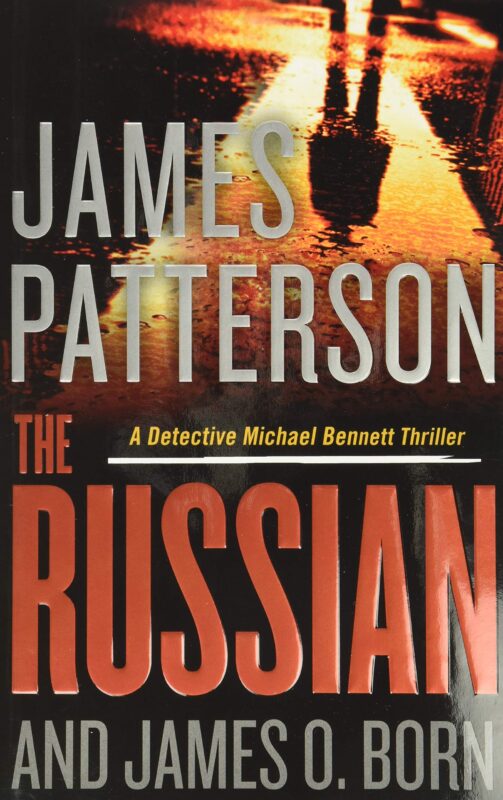 As Michael Bennett prepares for his upcoming wedding to his long-time love, an assassin makes their deadly debut.
Young women are being slaughtered across New York City, each one in the same gruesome, precise manner as the last.
So Bennett teams up with the FBI to track down the killer. But their investigations uncover a string of historic homicides across the US, all of which fit the same chilling description as New York's latest spate of crimes.
14. Shattered (2022)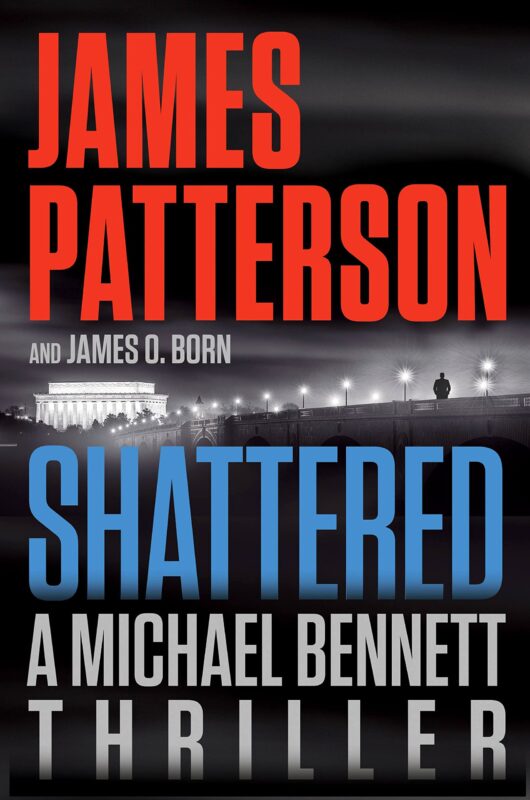 Detective Michael Bennett has just returned from an idyllic honeymoon with his new wife when he receives the earth-shattering news that his old partner, FBI agent Emily Parker, is missing.
And so, he springs into action to try and track her down. But finding her won't be easy. She'd been investigating a group of anarchists, and the trail of clues led her across the United States.
Then, Emily is found strangled in the nation's capital, and now, Bennett will do whatever it takes to find the perpetrator. After all, he knew her better than anyone; at least, that's what he thought.
15. Obsessed (due to be published in 2023)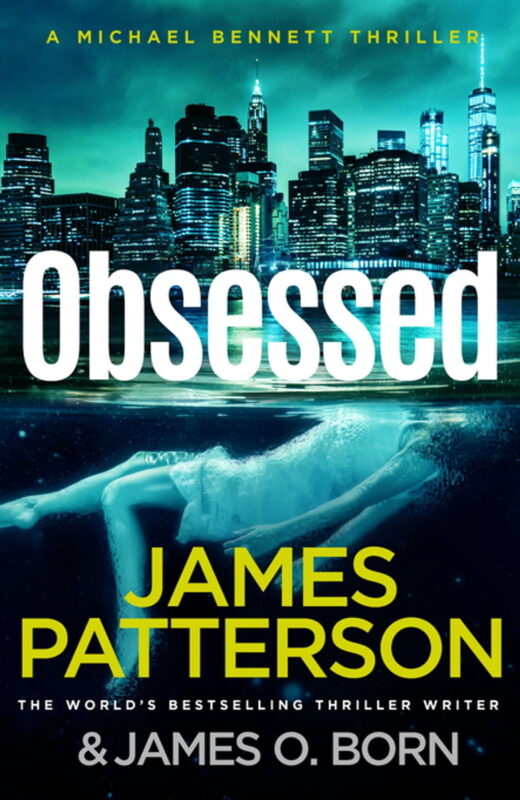 Detective Michael Bennett and his team have uncovered the body of a missing college student, her remains dumped in the Hudson River.
But the young woman is just the first in a string of murders sweeping across the city, each sharing the same sinister pattern.
And now, Bennett fears his eldest daughter could be the killer's next target.
Conclusion
James Patterson's Michael Bennett books are some of the most electrifying crime thrillers of the 21st century. So, if you've not read this gripping series yet, I recommend you give it a try.
And if you're already a fan of the Michael Bennett books, don't forget to check out James Patterson's action-packed Alex Cross detective saga for more thrills and chills.