James Patterson's Alex Cross books are the perfect introduction to this bestselling author's work.
These edge-of-your-seat crime thrillers follow a psychologist-turned-murder detective who polices the mean streets of Washington, DC, hunting down notorious killers and criminal masterminds to keep the public safe.
The first Alex Cross book was published almost thirty years ago, and today, thirty smash-hit titles later, the series is still going strong.
But if you're new to these gripping books, you might be wondering where to begin.
Worry not; I'll give you a full rundown of the series in publication and reading order, with a short plot summary of each title, so you can get started on your Alex Cross adventure right away.
James Petterson's Alex Cross Series in Publication And Reading Order
There are thirty books in the Alex Cross Series, including Patterson's upcoming 2022 release, Triple Cross, which is out this fall.
The series was published in chronological order, so it's best to start with book one and follow along with the list below. That way, you can watch how Alex, and the many fascinating supporting characters, grow, learn, and develop over the years.
So, without further ado, here's the full list of James Patterson's Alex Cross Books in publication and reading order. Enjoy!
| Sr. No. | Title | Publication Date | Print Length | Publisher | Where to Buy |
| --- | --- | --- | --- | --- | --- |
| 1 | Along Came a Spider | February 1, 1993 | 448 pages | Little Brown | Amazon |
| 2 | Kiss the Girls | January 11, 1995 | 464 pages | Little, Brown and Company | Amazon |
| 3 | Jack & Jill | September 1, 1996 | 432 pages | Little Brown & Co | Amazon |
| 4 | Cat & Mouse | November 5, 1997 | 338 pages | Little, Brown and Company | Amazon |
| 5 | Pop Goes the Weasel | October 19, 1999 | 423 pages | Little, Brown and Company | Amazon |
| 6 | Roses Are Red | January 10, 2023 | 400 pages | Grand Central Publishing | Amazon |
| 7 | Violets Are Blue | November 19, 2001 | 393 pages | Little, Brown and Company | Amazon |
| 8 | Four Blind Mice | November 1, 2002 | 432 pages | Little, Brown and Company | Amazon |
| 9 | The Big Bad Wolf | November 1, 2003 | 400 pages | Little, Brown and Company | Amazon |
| 10 | London Bridges | November 8, 2004 | 464 pages | Little, Brown | Amazon |
| 11 | Mary, Mary | January 1, 2010 | | Headline Book Publishing | Amazon |
| 12 | Cross | November 13, 2006 | 448 pages | Little, Brown and Company | Amazon |
| 13 | Double Cross | November 13, 2007 | 448 pages | Little, Brown and Company | Amazon |
| 14 | Cross Country | November 17, 2008 | 416 pages | Little, Brown and Company | Amazon |
| 15 | Alex Cross's Trial  | August 24, 2009 | 380 pages | Little, Brown and Company | Amazon |
1. Along Came a Spider (1993)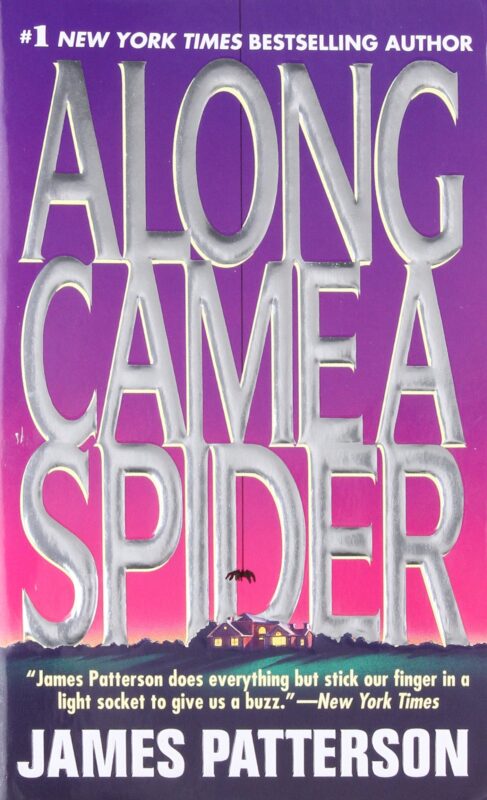 Two children disappear from one of Washington DC's most prestigious private schools, and now Detective Alex Cross must find them and bring them back to safety.
The children have been kidnapped, and Alex soon learns that the man who took them is their teacher. Now, he must delve into the dark and twisted mind of the kidnapper and work out his next move before it's too late.
2. Kiss the Girls (1995)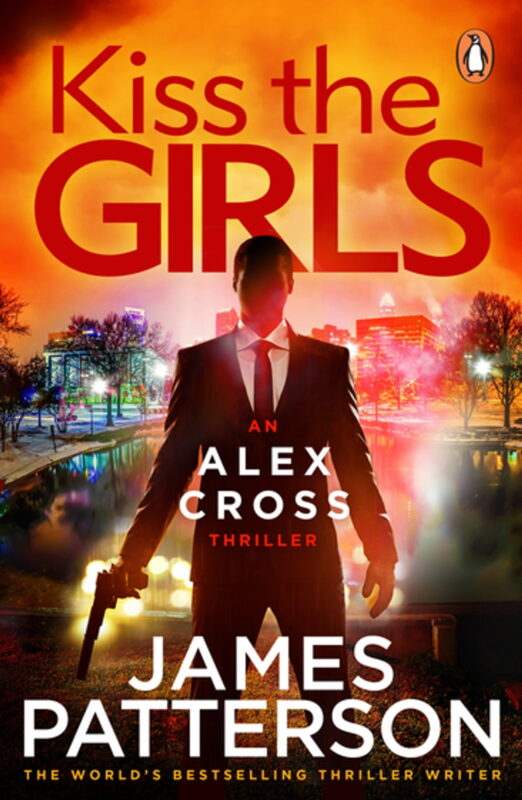 When his own niece is abducted, Detective Alex Cross embarks on a very personal investigation to find the perpetrators and bring her home.
But she's not the only victim; all across the country, women are being kidnapped and murdered, and it's clear that there's more than one villain at large.
There are two criminal masterminds at work here, and now, they're engaged in a sick and twisted competition; each one is determined to outdo the other, raising the bar of evil with each and every crime.
3. Jack & Jill (1996)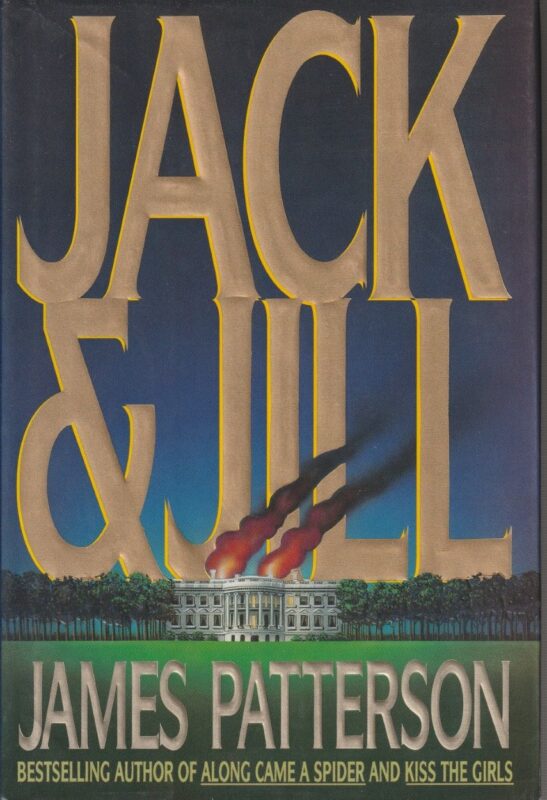 A murder spree has begun in Washington, DC. The first victim is a controversial senator who has been brutally killed in his own bed.
The slick assassins haven't left a shred of evidence behind, aside from a single, ominous note, in which they vow to slay the elite politicians of the nation's capital, one by one.
The note is mysteriously signed 'Jack and Jill,' and now, Alex Cross must find their true identity before their next target falls.
4. Cat & Mouse (1997)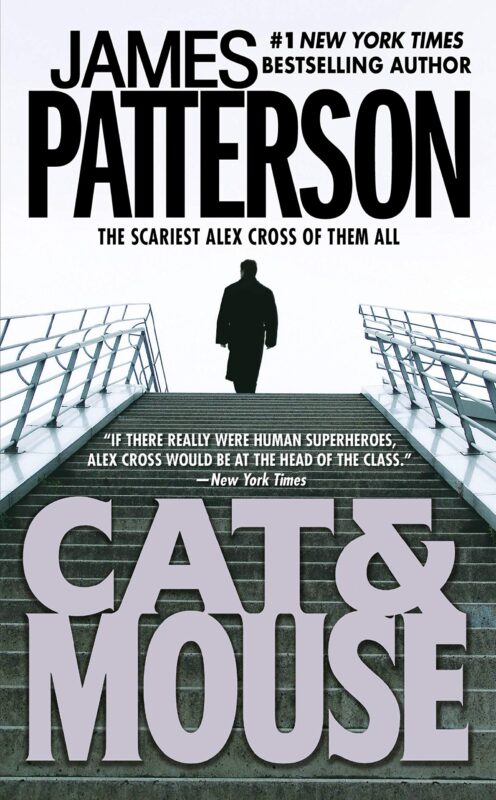 Ever since his wife's death, life has been hard for Alex Cross. But now, his depression is beginning to lift, and a glimmer of hope is on the horizon.
But his world is about to be turned upside down all over again when an old adversary, a dangerous psychopath named Gary Soneji, escapes from prison.
Soneji is close to death, so now, with nothing left to lose, he's determined to kill as many people as possible on one last frenzied murderous rampage. And he'll do anything to ensure that his arch nemesis, Alex Cross, is there for the final showdown.
5. Pop Goes the Weasel (1999)
Alex Cross has finally found happiness with his new fiancée, but there's no time to bask in the glory of new love.
There's been a spate of twisted murders, and the slippery and mysterious suspect has the cops, and the FBI, stumped. And so, Alex is called in to help solve the case.
On the surface, the killings appear unrelated. But Cross has a feeling that just one man is to blame, a brutal villain he likes to call 'The Weasel.'
As he seeks to unmask The Weasel's identity, his clues lead him to a high-class British diplomat named Geoffrey Schafer. He is a man hellbent on murder, no matter how high the stakes.
6. Roses Are Red (2000)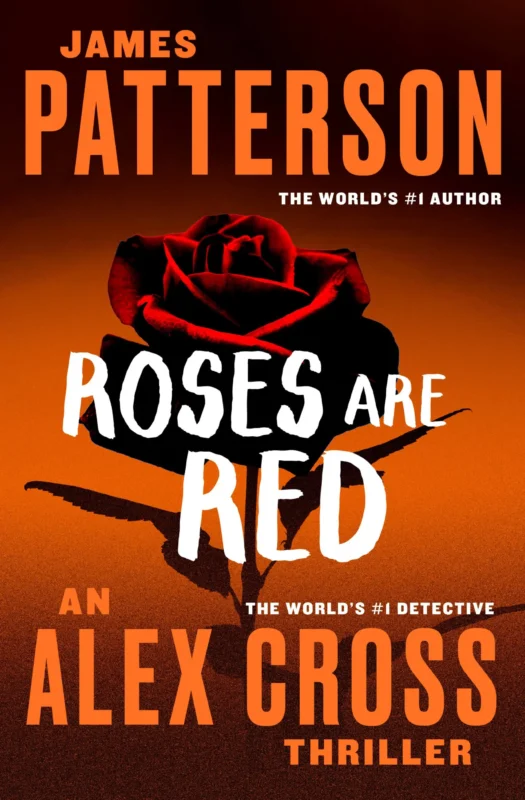 Alex Cross has vowed to take a back seat from chasing psychotic killers and keep his family safe. But when a series of cleverly executed bank robberies end in bloodshed, he has no choice but to step in and hunt down the perpetrator himself.
As a trained psychologist, Alex is the only man who can bring him to justice, but despite his years of training and experience, nothing can prepare him for the enemy he's about to face.
7. Violets Are Blue (2001)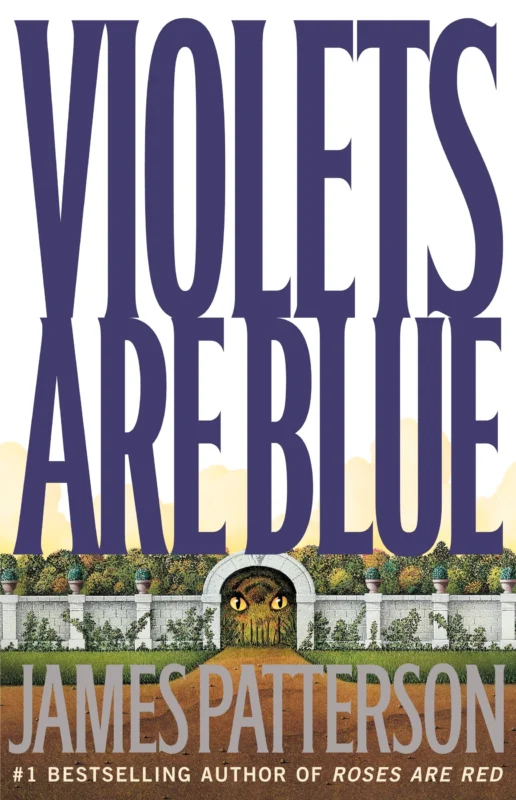 The bodies of two joggers have been discovered in San Francisco's Golden Gate Park, but this is no ordinary murder.
The victims are found hanging upside down by their feet from a tree with deep bite wounds; the blood drained from their bodies.
The FBI is called in, but when they run out of leads, it falls to Alex Cross to take over the case.
What kind of killer would mutilate their victims in this way? Before he can answer the question, the body count begins to rise.
8. Four Blind Mice (2002)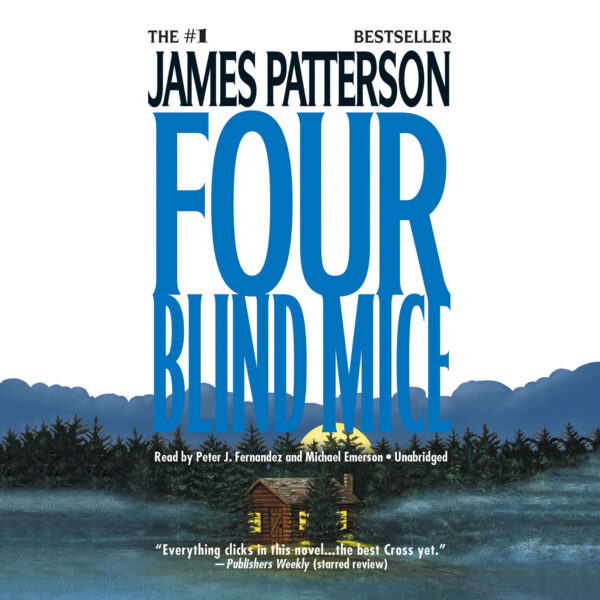 Alex Cross has finally decided to resign from his role in the Washington Police Force, and he's looking forward to a happy future with the new love in his life.
But his blissful retirement doesn't last long when his old partner John Sampson turns up at his house, desperate for Alex's help. Three young military wives have been brutally killed, and a Master Sargeant, Sampson's best friend, stands accused of their murders.
He knows they've got the wrong man, but the case against him is strong, and if he's convicted, he'll be executed by the state.
And so, it's down to Alex to delve into the dark and hidden world of military secrets to find the real killer and clear the Master Sergeant's name before it's too late.
9. The Big Bad Wolf (2003)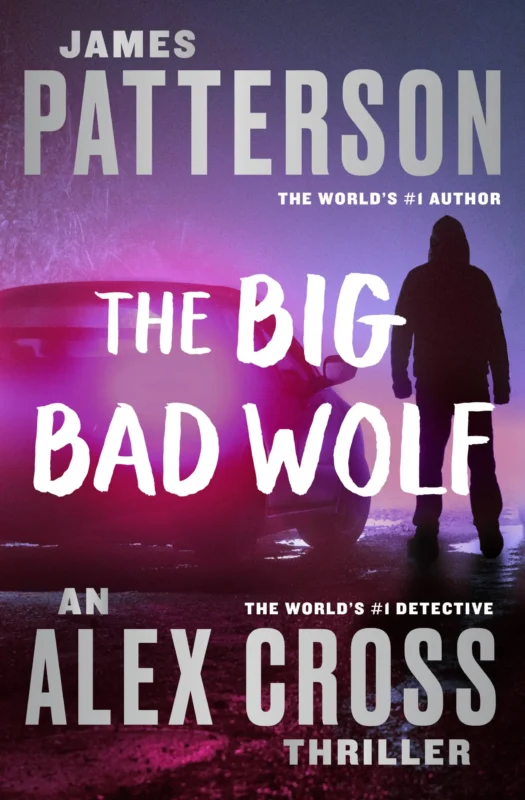 Alex Cross has joined the ranks of the FBI, and his first case is a mysterious one, to say the least.
All across America, people are being kidnapped and erased from society without a trace. But there are no demands or ransoms; instead, the victims are being bought and sold in a terrifying human tracking ring.
The master criminal behind the organized crime network is known as The Wolf, and as a lone wolf himself, Alex knows he's the one to track him down.
10. London Bridges (2004)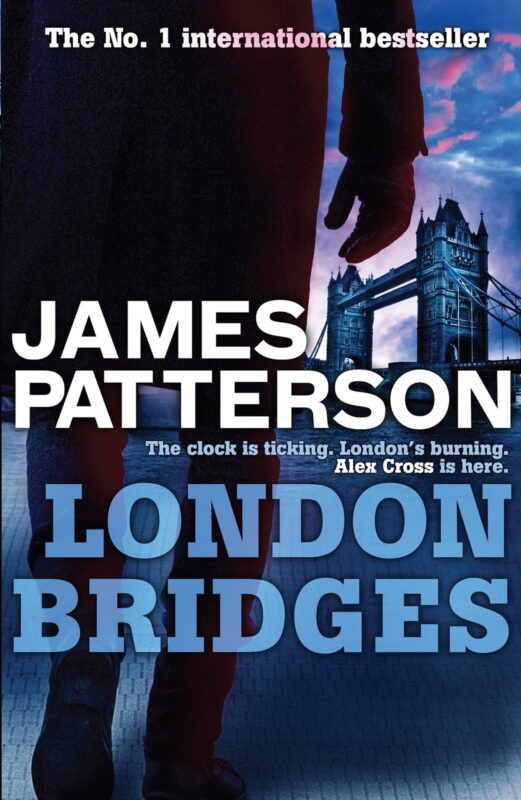 The Wolf is still at large, and now, he's upped the ante and annihilated an entire Nevada town.
But he's not stopping there. His deadly terrorist organization is bombing similar communities across the globe, and now, it's just a matter of days before they'll strike the world's most populated cities.
And so, Alex Cross is forced to cut his vacation short and embark on a dangerous international mission to stop The Wolf and prevent a disaster on an unimaginable scale.
11. Mary, Mary (2005)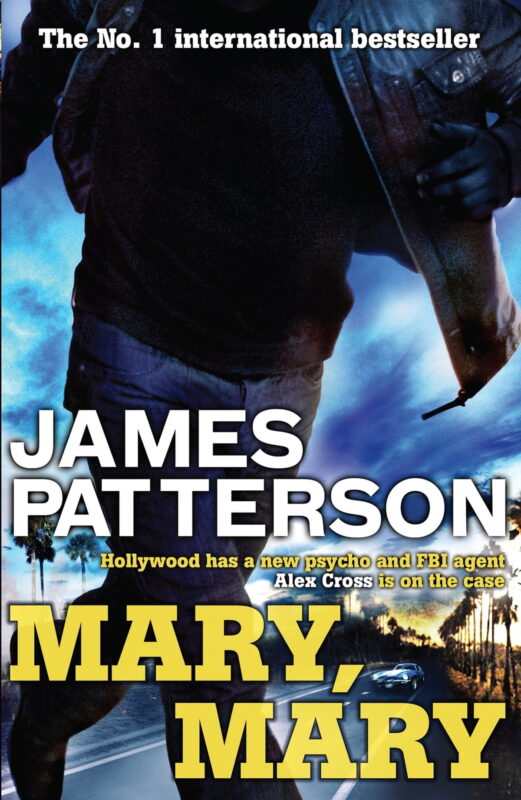 When a Hollywood actress is discovered shot to death outside of her high-security Beverly Hills home, police scramble to find the killer.
Then, the LA Times receives an ominous email detailing every element of the gruesome murder, signed by a mysterious Mary Smith.
But before the authorities can trace the sender, more celebrity A-listers start to drop, and each murder is followed by another chillingly descriptive email.
Who could be targeting these Hollywood elites, and why? Is it simply an obsessed fan, or is there a more sinister agenda at play? It's down to FBI agent Alex Cross to find out before Mary kills again.
12. Cross (2006)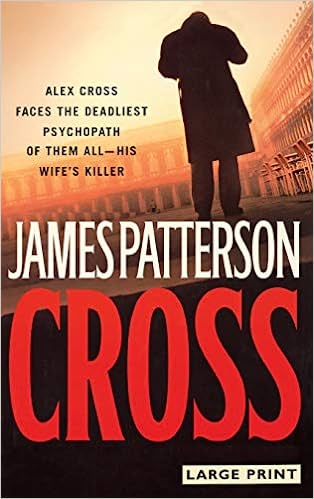 It's been years since Alex Cross watched his wife, Maria, killed in front of his eyes. And as the case went cold, he never got the chance to avenge her death.
But now, after all this time, he might finally have the opportunity to take her assassin down.
Alex is working with his former partner, John Sampson, to hunt a serial rapist stalking the streets of Georgetown. But their investigations unearth a connection to Maria's murder, and now, he's determined to serve justice, even if it kills him.
13. Double Cross (2007)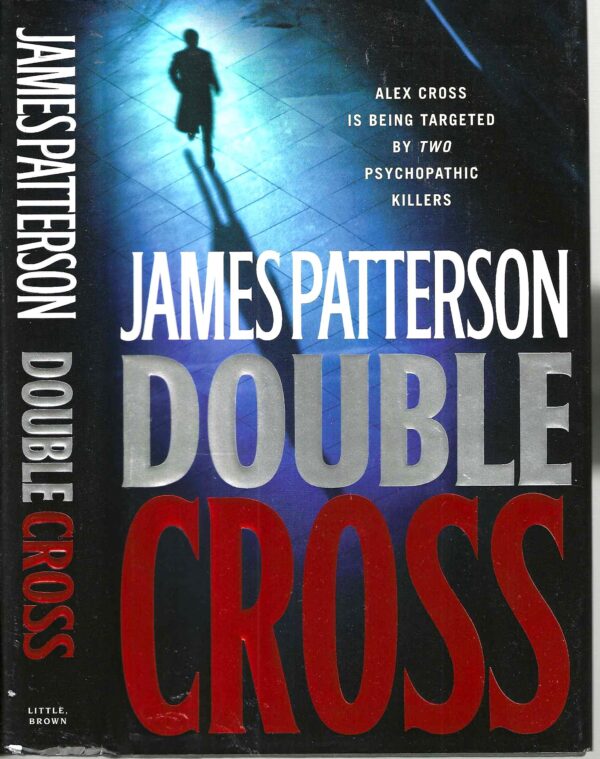 Alex Cross is enjoying a rare moment of calm in his otherwise chaotic life, but it's not long before he's pulled back into the dangerous world of criminal masterminds.
The Audience Killer is back on the loose. This twisted assassin stages his kills publicly, in broad daylight, while broadcasting them live over the internet for the world to see.
And he's not the only notorious psychopath reemerging onto the scene. In Colorado, Kyle Craig has been plotting his murderous revenge against Alex Cross for years. It was Alex who put him in his maximum security cell, and now, he's escaped, and he's teaming up with the Audience Killer and heading Alex's way.
14. Cross Country (2008)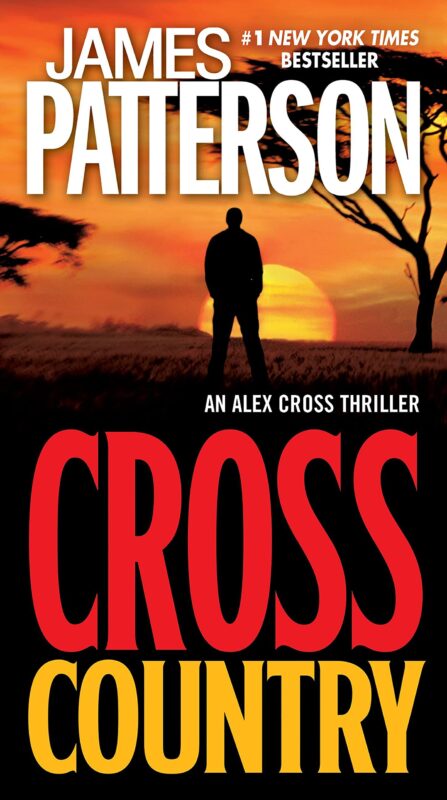 A massacre has rocked Washington, DC, and one of the victims is an old friend of Alex Cross.
And so, determined to seek justice, Alex embarks on a mission that takes him across the ocean to Niger Delta, hunting a murderous psychopath known as The Tiger.
But inside The Tiger's lair, he finds himself journeying deep into a dark underworld of corruption and conspiracy stretching far beyond the African shores.
15. Alex Cross's Trial (2009)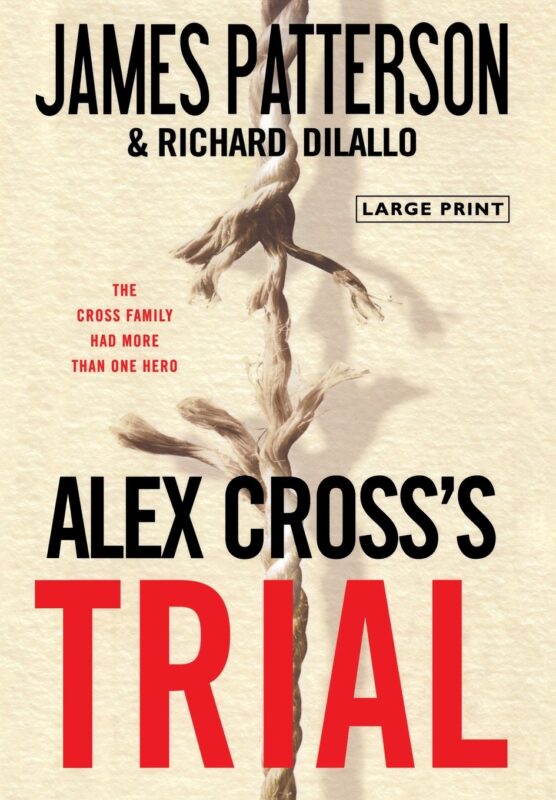 Detective Alex Cross is on a journey of discovery into his family's past, to the time of his great uncle Abraham.
It's 1906, and Abraham resides in a sleepy southern town plagued by the Ku Klux Klan. The Black community lives in a state of constant fear, and so, with the help of lawyer Ben Corbett, he sets out to break the evil reign of terror in his hometown.
But those they are fighting will do anything to keep their hate and oppression alive.
16. I, Alex Cross (2009)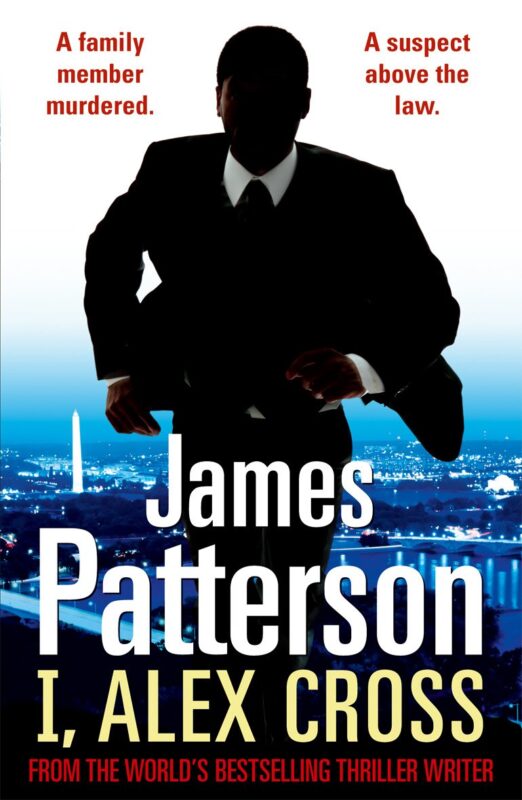 Alex Cross has received some tragic news; his niece has been brutally killed, and the perpetrators are still at large.
And so, with fury and vengeance in his heart, he vows to track down her murderer. But he soon realizes that his beloved niece was involved in a dark and exclusive club reserved for only the most powerful and influential players in Washington, DC.
And their members do anything to keep their dirty secrets safe.
17. Cross Fire (2010)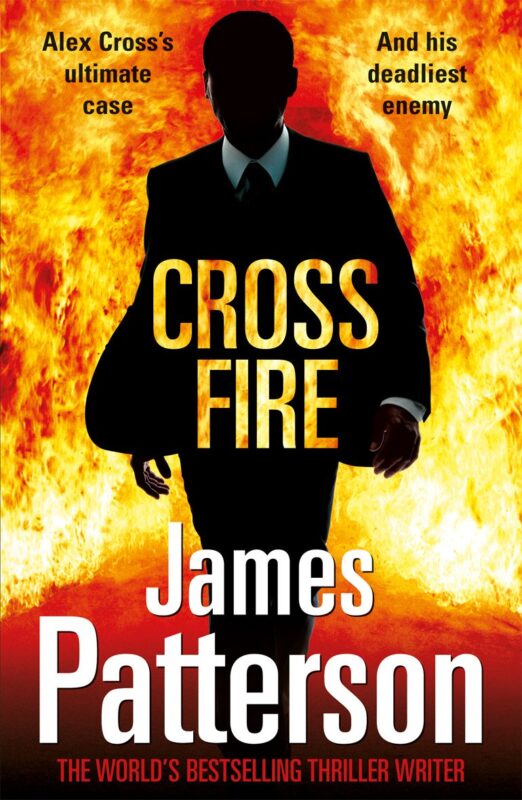 A sniper is on the prowl in Washington, DC, and he's targeting the most crooked and corrupt politicians in the city.
A media frenzy ensues as the anonymous marksman continues his killing spree, picking off the self-serving elites one by one.
Some call him a villain, others hail him as a hero, and when Alex Cross is first called onto the case, he isn't sure what to think. But then he receives a chilling phone call from his arch-enemy, and the puzzle pieces begin falling into place.
18. Kill Alex Cross (2011)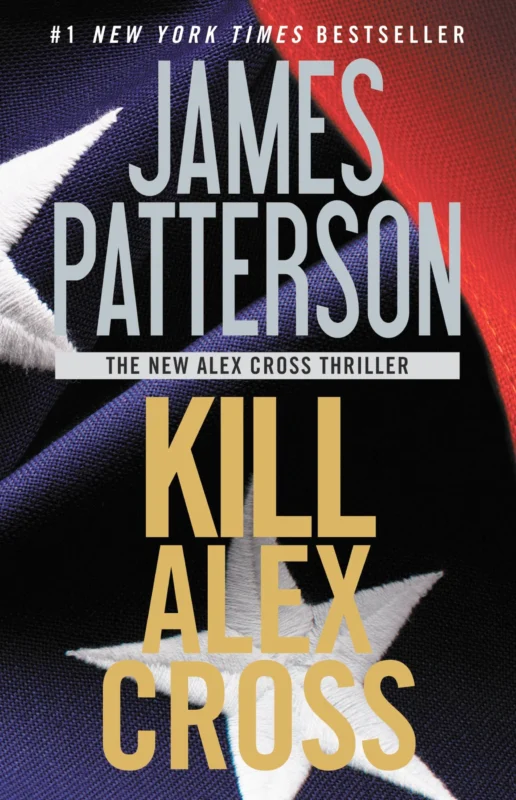 When the president's children are kidnapped, Alex Cross embarks on one of the most high-profile cases of his entire career.
But as he searches for answers, a new threat touches down in the nation's capital. A deadly contagion has seeped into the city's water supply, and it was no accident.
America is officially under attack, and whoever has the president's kids is planning an unthinkable act of destruction that could leave thousands, if not millions, dead.
But can Alex reach them before they press the destruct button?
19. Merry Christmas, Alex Cross (2012)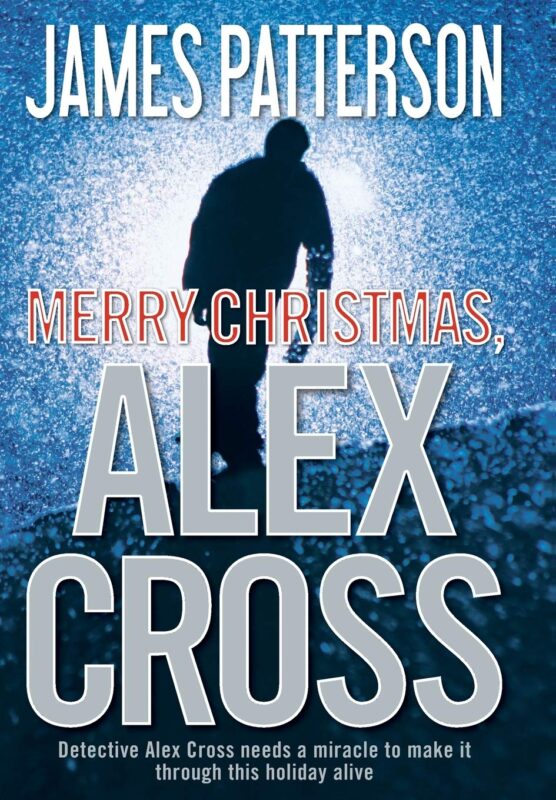 Alex Cross is taking a break from his dangerous detective work to spend Christmas Eve at home with his family. But then, the phone rings and his festive cheer is replaced by a familiar sense of dread.
An armed man, high on drugs and in the midst of a psychological breakdown, has taken his wife and children hostage. And if somebody doesn't talk him down soon, his family will be dead.
But that's not the only threat Alex has to face this Christmas. There's a terror plot looming on the horizon, and the consequences could rock America like nothing it's ever seen before.
20. Alex Cross, Run (2013)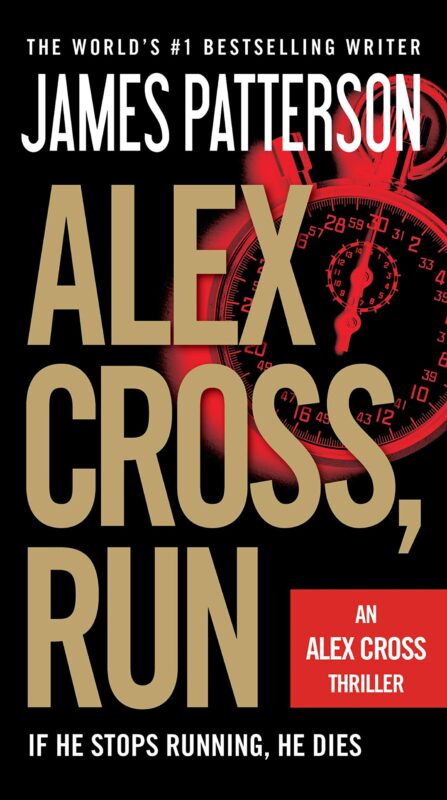 Skilled detective Alex Cross is used to working under extreme pressure, but his years of experience do nothing to prepare him for what's about to come.
First, a woman is discovered hanging dead outside of her window up on the sixth floor, her newborn baby nowhere to be found.
Yet there's no time to investigate as soon as another body is discovered, and then another. Washington DC law enforcement is in a frenzy, scrambling to get a handle on the carnage unfolding before their eyes.
But as Alex Cross springs into action to hunt down the killer, he has no idea that he could be the next one to wind up dead.
21. Cross My Heart (2013)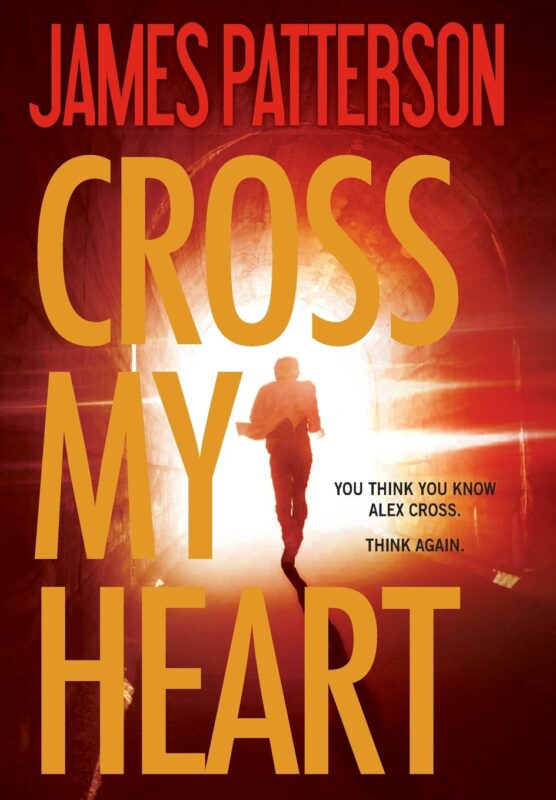 Alex Cross is an internationally renowned detective who has come up against some of the world's deadliest assassins. Still, underneath his tough-as-nails veneer, he's a family man at heart.
But unfortunately for Alex, his enemies know it, and one man is plotting to hit him where it hurts the most.
Now, the stakes are higher than ever before, as it's not just Alex on the firing line; it's everyone he loves. And without them, life isn't worth living at all.
22. Hope to Die (2014)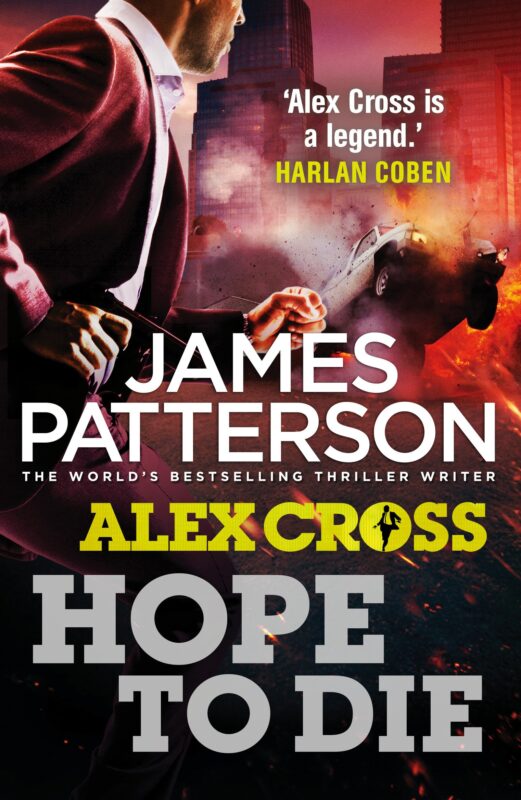 Alex's obsessive arch enemy, Thierry Mulch, is holding his wife and children hostage, threatening to kill them if he puts one foot wrong.
Suddenly, all of Alex's years of expertise in negotiation fade into obscurity, as his adversary threatens the lives of everyone he loves.
Can he find his composure and outwit Mulch before his whole world is destroyed?
23. Cross Justice (2015)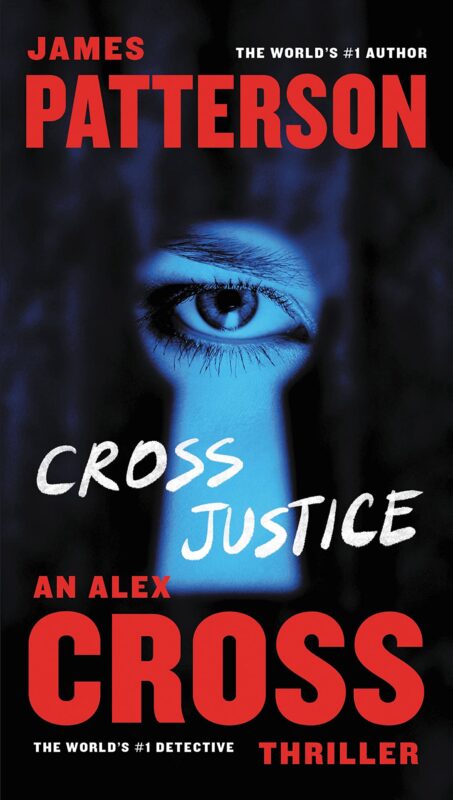 For the first time in more than thirty years, Alex Cross is heading back to his North Carolina hometown. But this is no happy family reunion; he's here to help out his cousin, who has been accused of a heinous crime.
The evidence against him is stacking up, but Alex knows how justice works in this town, and he believes his cousin's pleas of innocence.
And so he embarks on a mission to find the real perpetrator, but along the way, he discovers a family secret that turns his world upside down.
24. Cross the Line (2016)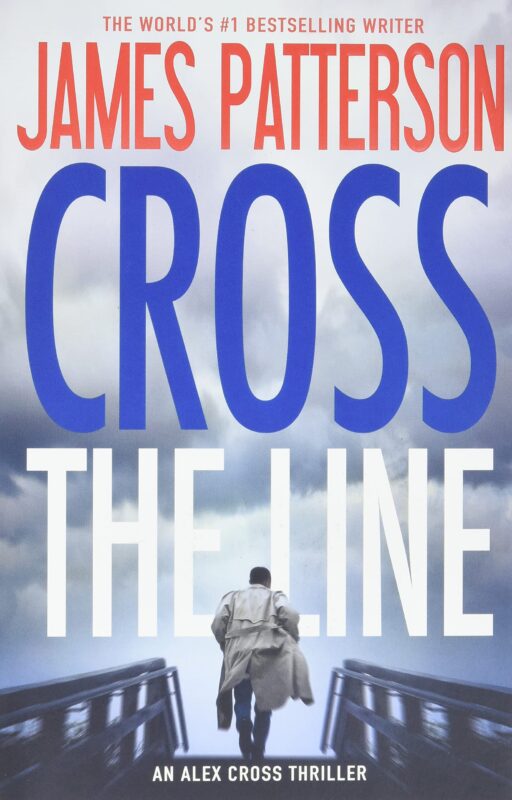 A murderer is on the loose in Washington DC's Rock Creek Park, and his first victim is a senior police official from Alex Cross's own division.
As his colleagues scramble through the bloody aftermath in search of answers, Alex keeps a clear head and steps in to take charge.
But it's not long before another victim falls, and this time, it's his former boss, The Chief of Detectives, who also happens to be his wife, Bree's former mentor.
Now, Alex must work alongside Bree to find the killer, and their motive, before he strikes again. But with their marriage in trouble, can they put their differences aside for long enough to crack the case?
25. The People vs. Alex Cross (2017)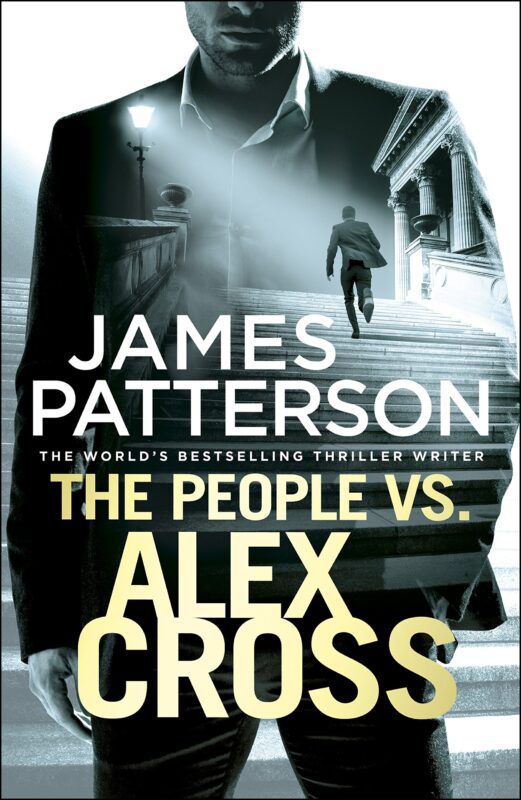 All throughout Alex's long career, he's maintained an impeccable reputation. While many of his colleagues fell into crime and corruption, he's always upheld the law.
But now, he finds himself accused of an unthinkable crime; killing a man in cold blood in a shocking case of police brutality.
He knows that when he pulled the trigger, he was acting in self-defense, but as the evidence against him begins to mount up, even his closest allies begin to question his pleas of innocence.
Now, he's running out of time. Can he convince his family, his colleagues, and the courts, that he's telling the truth?
26. Target (2018)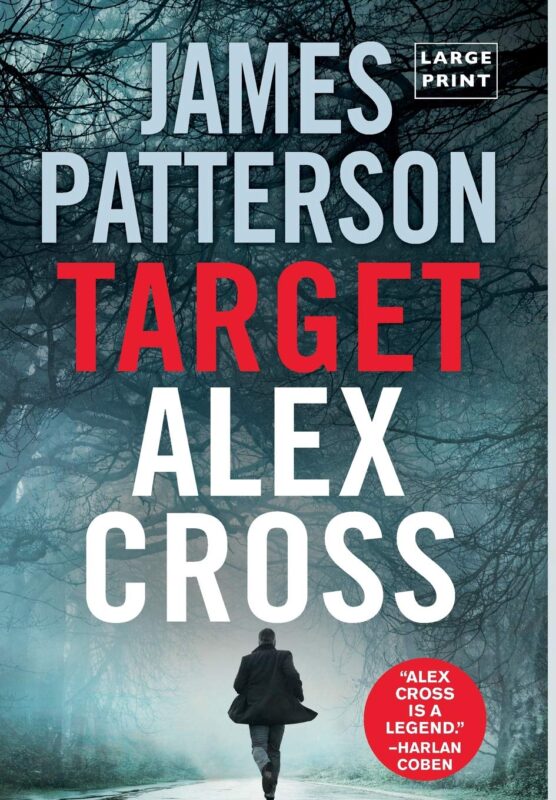 The president has been assassinated, and the nation is in mourning. But there's barely time to grieve before the next victim falls.
This time, a prominent senator has been killed, and it becomes evident that the political foundations of America are under attack from the inside out.
The deaths send shockwaves across the nation and around the world, and now, it's down to Alex to lead the FBI investigation and bring the country's most wanted man to justice.
27. Criss Cross (2019)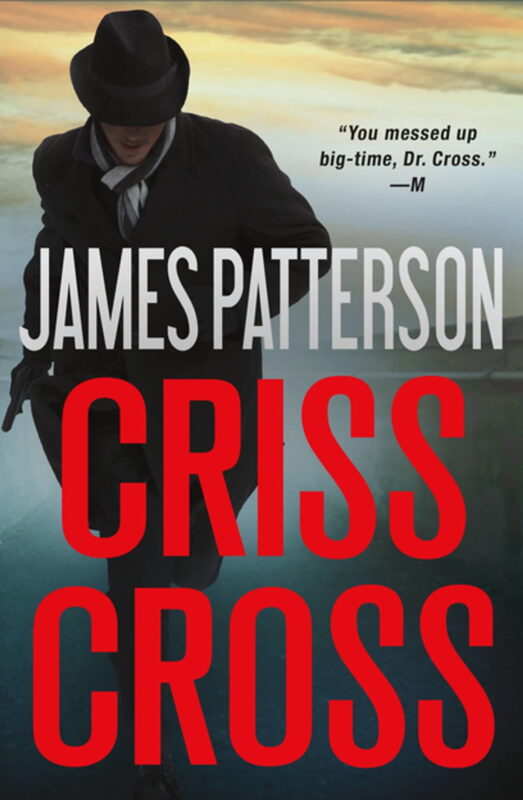 Alex Cross has just witnessed the execution of one of the most notorious killers in America, a man he helped to put behind bars.
But within hours of his death, a new victim is discovered, killed in the same trademark style the executed man was known for. The victim's corpse displays an alarming message; 'You messed up big time, Dr. Cross.'
Alex's world suddenly implodes with the realization that he may have just pushed an innocent man to his death. And the real killer doesn't stop there; he's hellbent on continuing the bloodshed and destroying Alex's career, one murder at a time.
28. Deadly Cross (2020)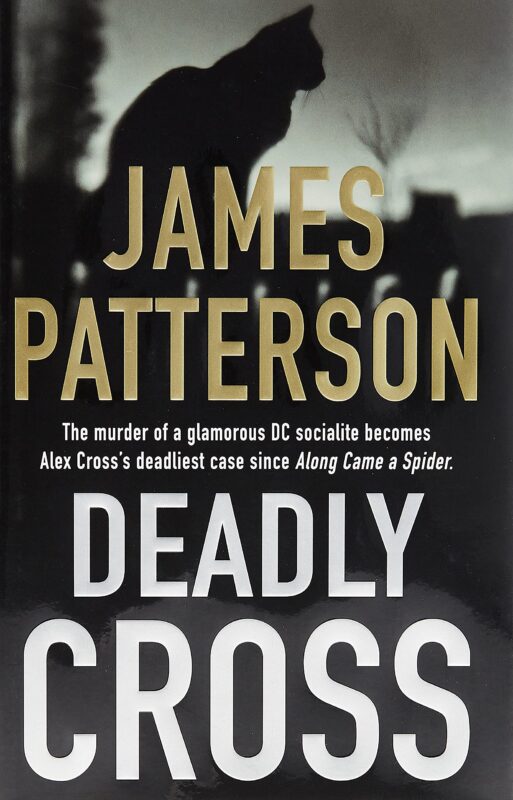 Kay Willingham was a glamorous and beautiful Georgetown socialite and ex-wife to the vice president. But what was she doing with the respected principal of one of DC's most elite private schools?
Whatever secrets they were hiding, they're about to be exposed, as now, they've both been killed in a shocking double homicide. The murders have rocked the nation's capital and the headlines, and now Alex Cross must find their assassin.
But this case has a personal impact on Alex; Kay was once his psychotherapy patient, and their relationship wasn't always strictly professional.
Now, Alex and FBI agent Ned Mahoney must travel to Alabama to trace Kay's past and find out who wanted her dead. Their investigations reveal a long string of enemies, but as much as they despised her, they needed her alive.
To unravel the mystery, Alex must break his code of trust to bring the killer to justice before he strikes again.
29. Fear No Evil (2021)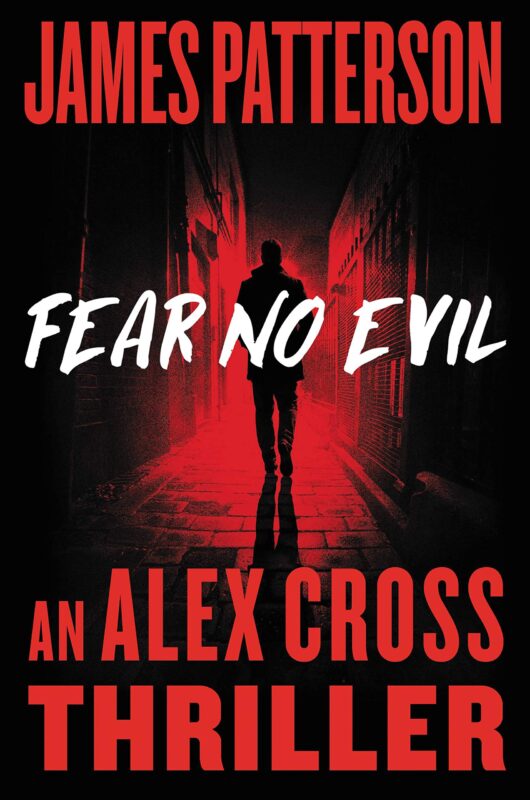 Alex Cross and his old partner John Sampson are preparing for a camping trip to the wilderness of Montana when a disturbing case breaks. A CIA agent has been tortured and killed in Washington, DC, so for now, their vacation will have to wait.
Before her death, the agent was forced to admit to a shocking allegiance to the Mexican drug cartel, and she's not the only one. Corrupt agents are dropping like flies, their secrets exposed before their lives are brutally snatched away.
Still deeply involved in the case, Cross and Sampson eventually embark on Montana. But when they arrive, they find themselves on a personal mission that brings them head to head with an old adversary who has hunted Alex and his family for over a decade.
30. Triple Cross (2022)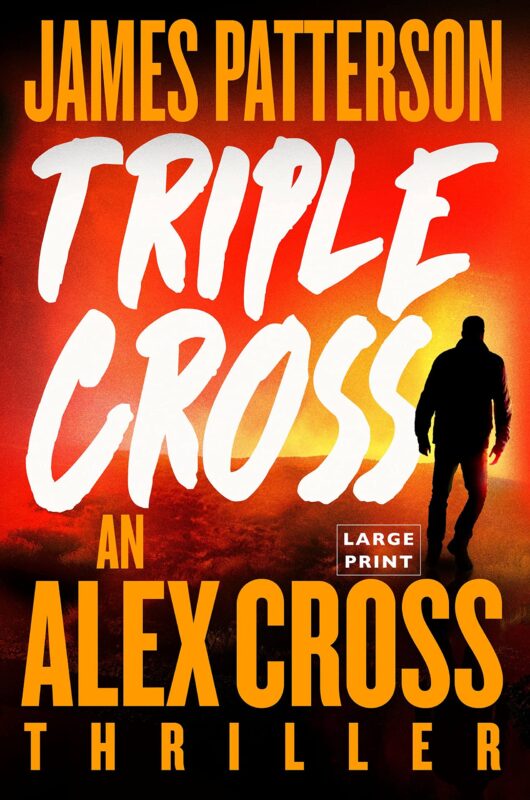 A murderous mastermind is stalking families across Washington DC, picking off multiple generations, one by one.
He strikes in the dark, leaving no evidence behind, but a lack of leads has never stopped Alex before, so he joins forces with the FBI to track down the perpetrator.
But there's someone else helping them with the puzzling case; famous true crime author Thomas Tull. Tull has worked with law enforcement to bring down serial killers in the past, and now, he thinks he sees a pattern in this latest murderous rampage.
But Alex isn't sure he can trust his motives. Are these charismatic writers' theories fact or simply a work of fiction?
Conclusion
If you love action-packed murder mysteries and thrilling crime fiction, then James Patterson's unforgettable Alex Cross series is a must-read.
Have you read any of this gripping series? If so, what's your favorite book? Let me know in the comments below!