Jonathan Kellerman's gripping Alex Delaware books have captivated readers around the globe for decades.
These chilling murder mysteries star an astute forensic psychologist who teams up with a talented detective to solve some of the most gruesome crimes in LA. And thirty-eight books later, these two compelling characters are still cracking bizarre, twisted cases and putting their lives on the line in the name of justice.
The Alex Delaware Books
If you love heart-stopping crime thrillers, this long-running murder mystery saga is an essential addition to your bookshelf.
And there's no better time to dive into this critically acclaimed series. Author Jonathan Kellerman has penned an incredible thirty-eight Alex Delaware novels so far, and a brand-new installment is due out early next year.
The Complete List of Alex Delaware Books in Order
Below, you'll find every book in Jonathan Kellerman's bestselling Alex Delaware series.
You can read these novels as standalones, but to get the most out of the series, I recommend beginning with book one and working your way through in the publication order listed below.
1. When the Bough Breaks (1985)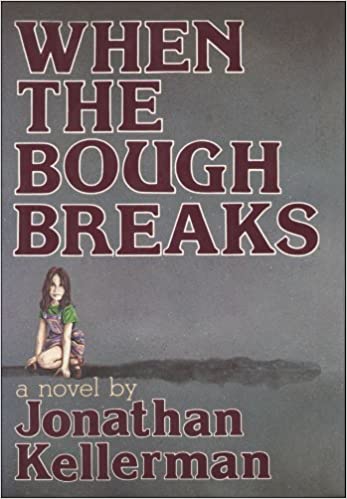 The Los Angeles Police Department coax former child psychologist, Dr. Alex Delaware, out of retirement to interview seven-year-old Melody Quinn, the sole witness of a gruesome murder.
2. Blood Test (1986)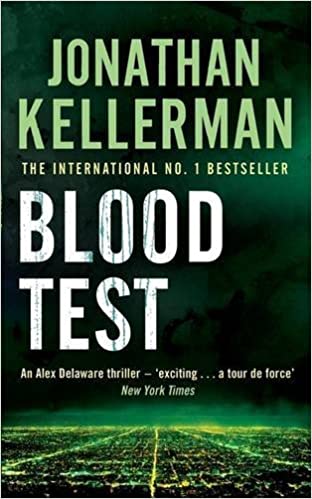 Alex Delaware is asked to consult with the parents of a young boy who desperately needs life-saving cancer treatment.
But before he can meet with them, the boy vanishes, and his parents are found dead.
Now, Delaware must untangle a complex web of clues to find the missing child.
3. Over the Edge (1987)
Delaware's former colleague has been accused of kidnapping and murdering young male prostitutes.
And so, desperate to clear his name, he calls on Delaware to uncover the truth.
4. Silent Partner (1989)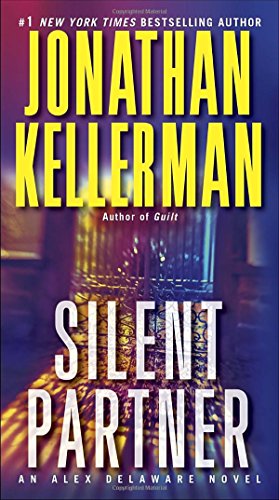 Alex Delaware's mysterious ex-lover has reached out to him for help. He evades her pleas, but the next morning, her body is discovered after an apparent suicide.
Now, wracked with guilt, he untangles the clues to uncover her true cause of death.
5. Time Bomb (1990)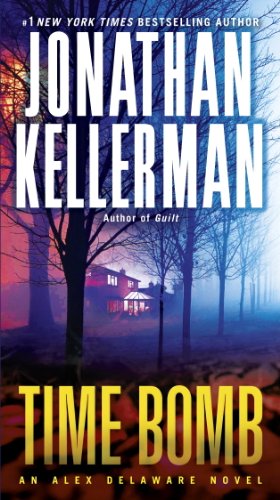 There's been a shooting at an LA elementary school, but the only victim was the one holding the gun.
In the aftermath of the tragedy, the shooter's father calls on Delaware to perform a psychological autopsy, and his investigation uncovers some sinister secrets.
6. Private Eyes (1992)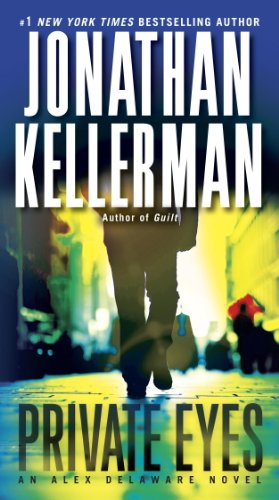 A former patient has reached out to Delaware to help her solve a decades-old crime. But soon after, she vanishes without a trace, and now, it's a race against time to track her down.
7. Devil's Waltz (1993)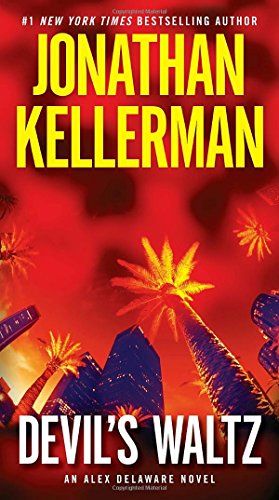 Alex Delaware is called to Western Pediatric Hospital to investigate a case of possible child abuse. But in his search for clues, he uncovers chilling secrets within the institution's walls.
8. Bad Love (1994)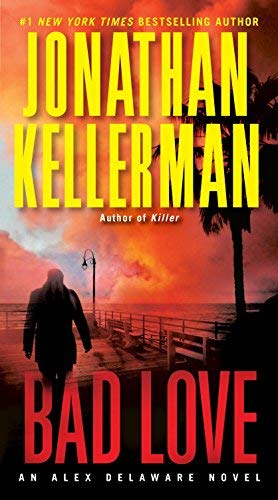 "Bad love. Bad love. Don't give me the bad love." That's what the chilling childlike voice repeatedly chanted on the mysterious cassette which landed on Delaware's doorstep.
And something inside his gut is telling him this ominous message is only the beginning of a real-life nightmare.
9. Self-Defense (1995)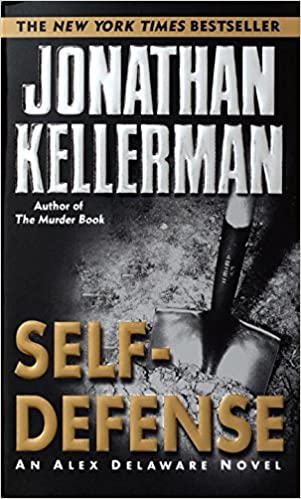 A recurring nightmare plagues Lucy Lowell. But her doctor, Alex Delaware, is beginning to wonder if her dream is actually a long-repressed childhood memory of a grizzly murder.
10. The Web (1996)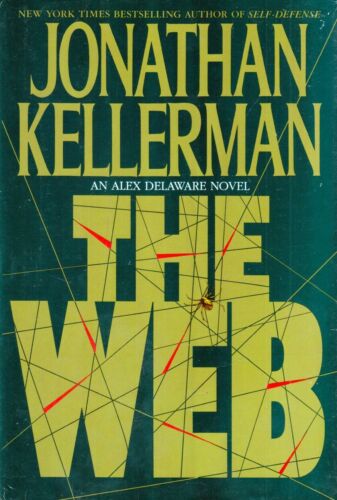 Alex and his girlfriend head to a respected scientist's Pacific Island home for a well-needed break.
But against a backdrop of white sand and blue sea, terror awaits.
11. The Clinic (1997)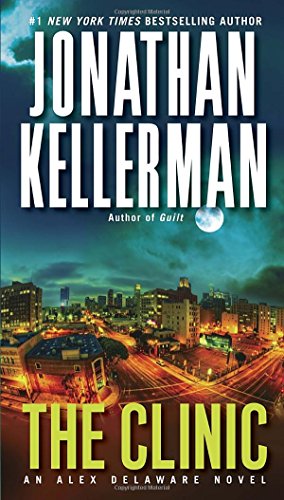 Alex investigates the brutal murder of a controversial author. But the list of potential suspects is long, and the answers can only be found by delving into the past.
12. Survival of the Fittest (1997)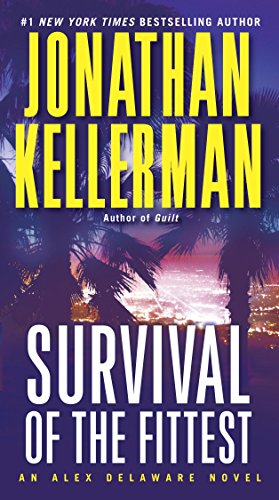 A cold, calculated killer is on the loose, and his young, disabled victims are dropping like flies.
And so, Dr. Alex Delaware must figure out his twisted motive before more innocent lives are cut short.
13. Monster (1999)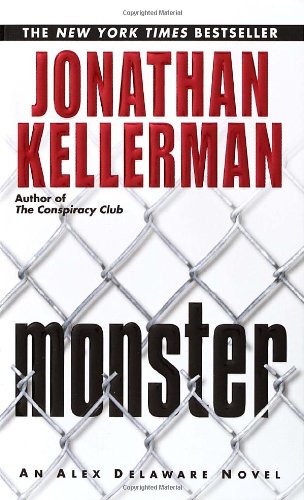 Dr. Alex Delaware and Detective Milo Sturgis are investigating a spate of gruesome murders.
The number one suspect is an inmate in Starkweather Hospital for the Criminally Insane. But this so-called monster has been locked up for decades, and it seems the real killer is still roaming the streets.
14. Dr. Death (2000)
Police have discovered a body in the Hollywood Hills, and they need Alex Delaware's expertise on the case.
The victim is a controversial assisted suicide doctor, dubbed 'Dr. Death,' and his list of enemies was by no means short.
15. Flesh and Blood (2001)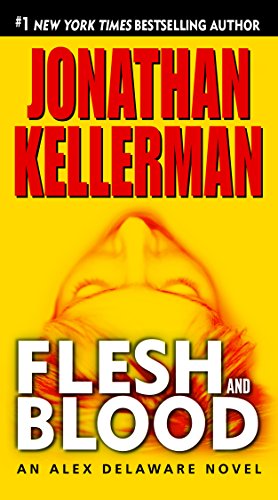 Alex's former patient has been found dead. This once-delinquent teen had entered the shadowy world of the Los Angeles sex industry and paid the ultimate price. And now, Alex Delaware is determined to find her killer.
16. The Murder Book (2002)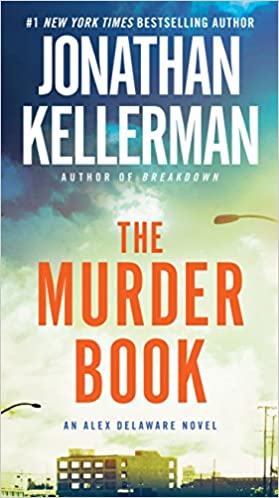 Alex Delaware has received a mysterious package from an anonymous sender. Inside is a photo album filled with gruesome images of multiple murders, yet Alex doesn't recognize a single crime scene.
But when he shows the book to homicide detective Milo Sturgis, one particular image brings back some haunting memories.
17. A Cold Heart (2003)
Alex Delaware and Milo Sturgis team up with Petra Connor to investigate a murder at a trendy LA art gallery. But the twisting trail of clues leads them to an unexpected place; the home of Alex's former lover.
18. Therapy (2004)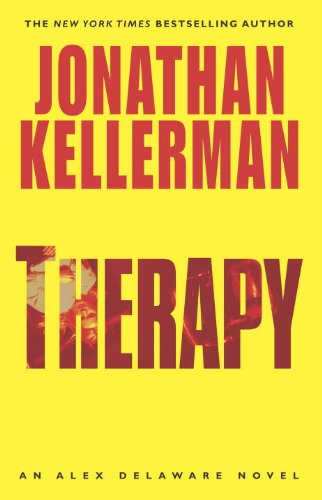 A young couple has been found dead inside their car, and Milo Sturgis is hunting for clues. But this is no ordinary murder, and he'll need Dr. Alex Delaware's help to get inside the mind of this psychopathic killer before he strikes again.
19. Rage (2005)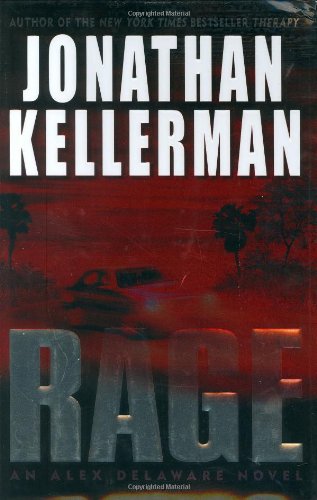 Rand Duchy was a young teenager when he kidnapped and murdered an innocent child. Now, over a decade later, he's finally been released from prison, and he wants to talk to his old psychologist, Dr. Alex Delaware.
But before their conversation occurs, Duchy is brutally killed by a mysterious assassin.
20. Gone (2006)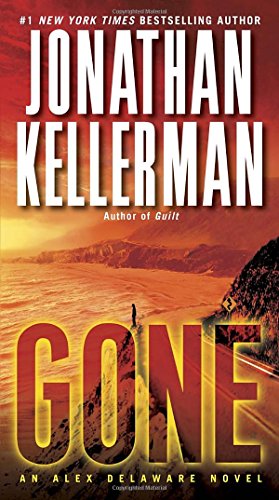 Two aspiring actors are kidnapped and subjected to a horrific ordeal in the isolated Malibu mountains.
But in the aftermath, forensic details expose their harrowing story as a hoax. The actors are arrested, and charges are filed. And now, it's down to Alex Delaware to find out why they lied.
21. Obsession (2007)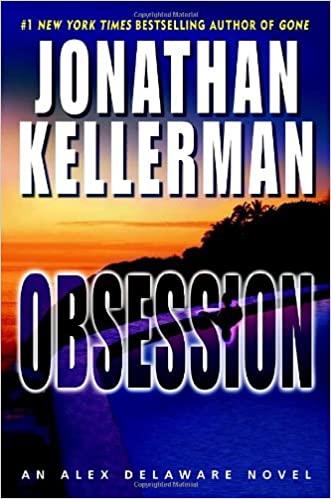 Tanya Bigelow was a little girl when Dr. Alex Delaware treated her with the obsessive compulsive disorder (OCD).
But now, at nineteen, she wants to see him again. Her aunt, also her adoptive mother, has made a shocking deathbed confession, and now, there's a potential murder to investigate.
22. Compulsion (2008)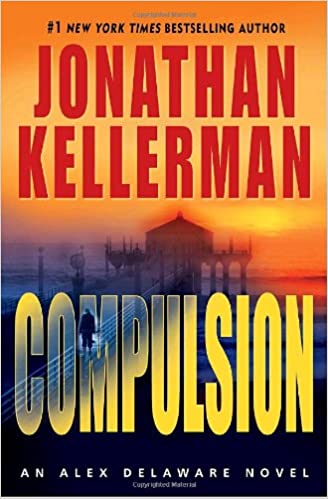 Alex Delaware delves into the murky depths of a psychotic mind to uncover the truth behind a spate of killings that have rocked LA and left police baffled.
23. Bones (2009)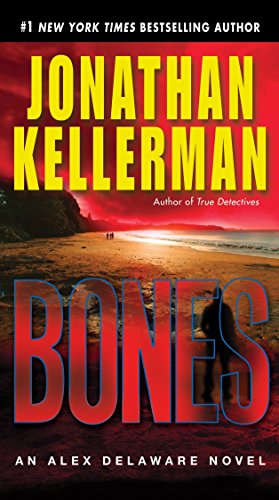 A young eco volunteer receives an anonymous phone call, warning of something "real dead . . . buried in your marsh."
Shortly after, a body is discovered in the same swamp, making it clear this is no prank. And now, more bones are rising to the surface.
24. Evidence (2010)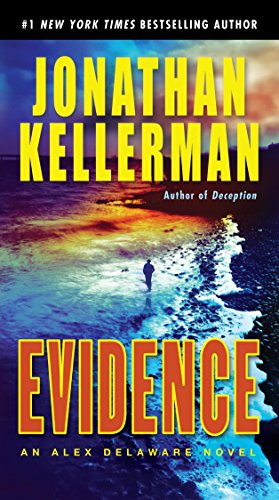 A young couple has been murdered inside a sprawling, half-built mansion. But the clues left behind by the killer are the mark of a true psychopath, so detective Milo Sturgis calls upon his friend Alex to unravel the mysterious case.
25. Deception (2010)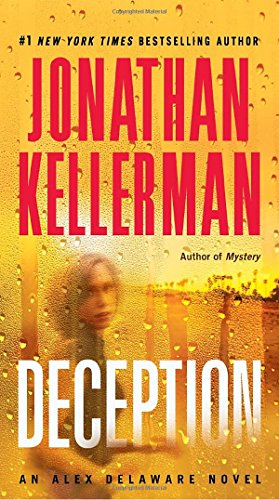 A teacher at one of the most prestigious schools in LA has been found dead. Beside her body is a DVD with a chilling recording of her long and harrowing ordeal. And so, Delaware and Sturgis delve into the grizzly case.
26. Mystery (2011)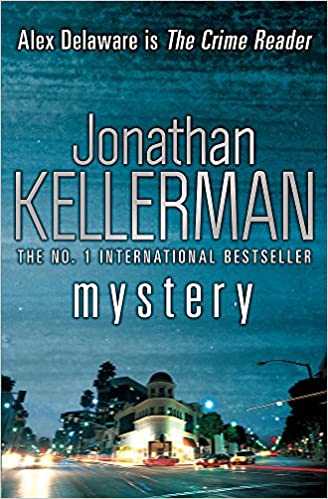 Dr. Alex Delaware and Detective Milo Sturgis explore the sinister side of the online dating world after a striking young woman is shot point blank in the face.
27. Victims (2012)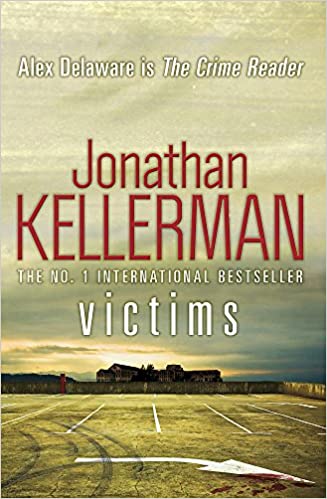 Vita Berlin's gruesome murder has sent shockwaves across LA; now, more victims are meeting the same grizzly fate. So, detective Milo Sturgis calls upon his trusted friend Alex Delaware to help him catch a killer dubbed the 'new Jack the Ripper.'
28. Guilt (2013)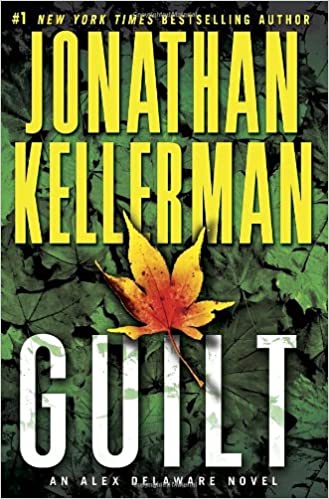 Renovation work at an upscale LA home has unearthed the remains of an infant buried decades ago.
Soon after, a similarly eerie discovery is made in a nearby park. And so, Delaware and Sturgis begin a frantic search to connect the dots between these two chilling cases.
29. Killer (2014)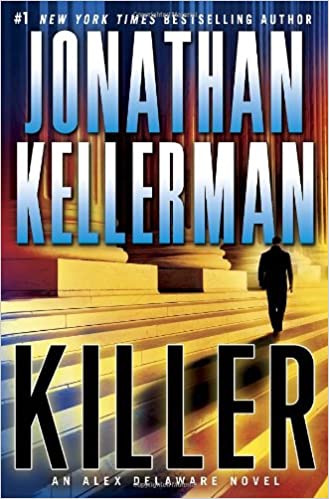 Alex is embroiled in a bizarre child custody battle between two very different sisters. But when the bitter courtroom scenes erupt in cold-blooded murder, it's a race against time to uncover the truth before more victims fall.
30. Motive (2015)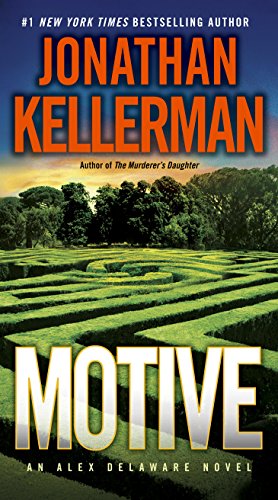 Delaware and Sturgis are closing in on a killer who gunned down a woman in a cold and calculated act of revenge.
But the bizarre trail of clues leads them to an unexpected discovery relating to an unsolved murder case.
31. Breakdown (2016)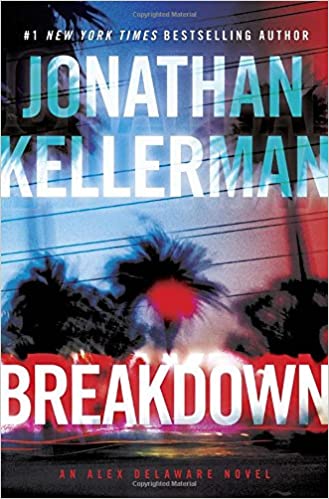 Dr. Alex Delaware turns to Detective Milo Sturgis to help him catch the killer of a troubled TV actress, Zelda Chase. But to find out the truth, they'll need to track down her son, Alex's former child patient.
32. Heartbreak Hotel (2017)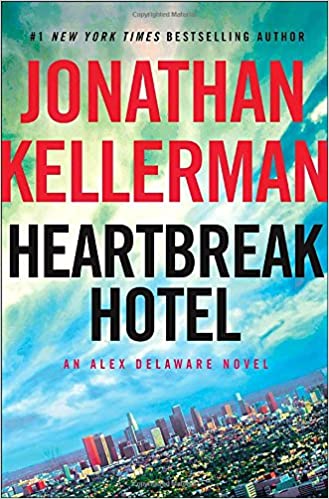 When an enigmatic hundred-year-old woman dies in suspicious circumstances, Delaware and Sturgis peel back the layers of her life to uncover the mystery surrounding her death.
But the woman is no ordinary victim, and the case will prove to be the most baffling of their careers so far.
33. Night Moves (2018)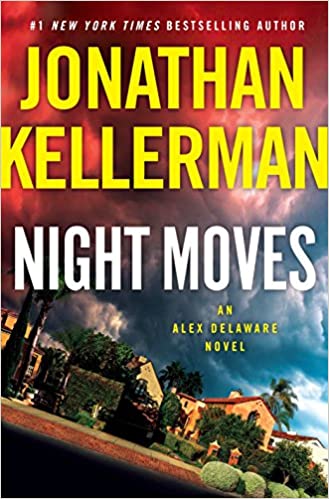 A faceless victim has been found dead inside the Corvin family's home, and Alex is called in to assist the police in solving the case. But in this affluent enclave of LA, nobody seems to want to talk.
34. The Wedding Guest (2019)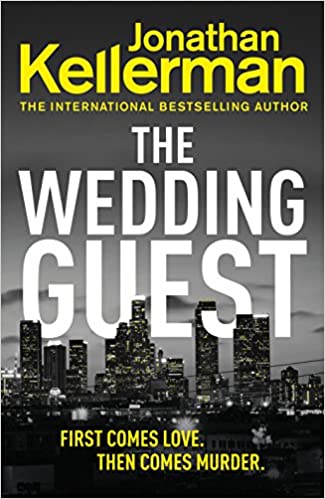 A raucous 'saints and sinners' themed wedding takes a deadly turn when a bridesmaid discovers a body in the bathroom.
The guests all claim the victim is a stranger, but Alex Delaware and Milo Sturgis know someone isn't telling the truth.
35. The Museum of Desire (2020)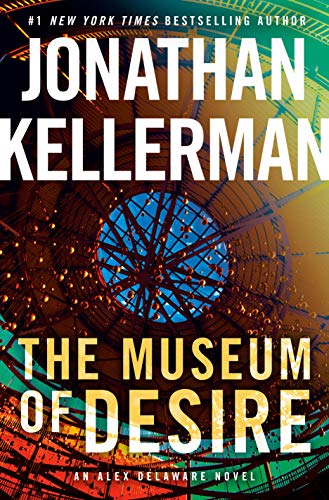 A hedonistic house party at a run-down mansion ends in bloodshed when four corpses are found in a limo parked outside.
But with no clues to link the victims, solving this bizarre and baffling case won't be easy.
36. Serpentine (2021)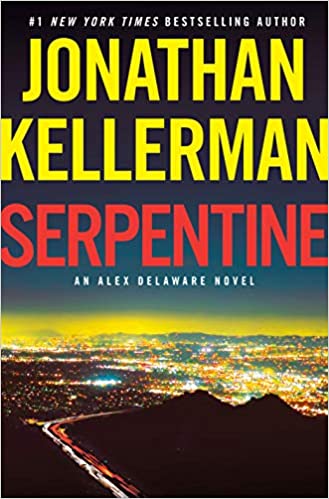 Police are called to re-investigate a decades-old unsolved murder mystery. Many detectives have tried and failed to find the truth, but this time, with the help of Dr. Alex Delaware, Milo Sturgis is determined to crack the case.
37. City of the Dead (2022)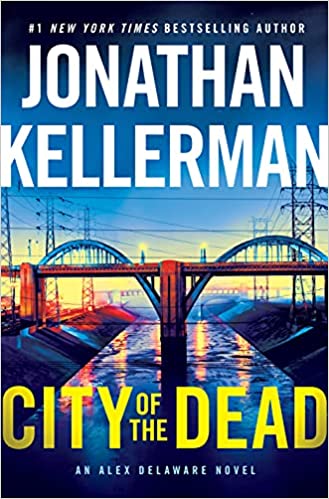 When a young man is found naked and dead in the street, at first, police declare it a hit and run. But then, chilling clues lead to another grizzly murder scene, and Delaware and Sturgis know there's a dangerous killer on the loose.
38. Unnatural History (due to be published in 2023)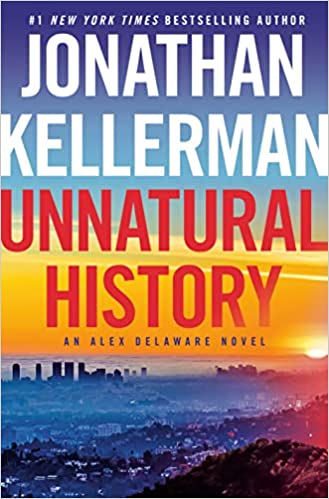 When a newly hired PA discovers her wealthy employer shot dead in his own bed, a frantic murder investigation ensues.
The victim, a famous photographer, had received public backlash after his most recent project. But would anyone be disgruntled enough to kill?
Conclusion
If you love fast-paced, edge-of-your-seat crime thrillers, you'll adore Jonathan Kellerman's gripping Alex Delaware series.
Have you read any of the books above? If so, I'd love to hear your thoughts. Drop me a comment in the box below!