Murder mysteries and thrillers can undoubtedly hook the reader's mind from start to finish, keeping them on the edge of their seats. However, not all books have compelling storylines and great writing styles to spark this kind of curiosity.
One such book series is the Lucas Davenport series by John Sandford. No one can deny these mystery thrillers keep you on the hook and are the reason why it's still the favorite of many readers, including me.
In this article, I will discuss the Lucas Davenport series and briefly describe the author's life. If you are interested in this amazing series, stay with me to get the complete list of Lucas Davenport books in order so you can start the series immediately without any confusion regarding where to start.
Who is John Sandford?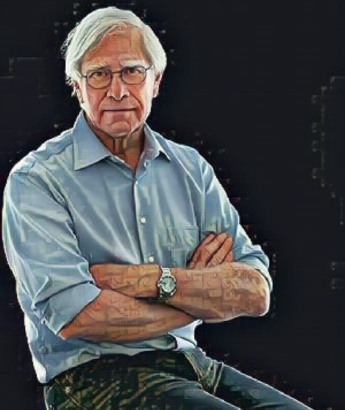 John Roswell Camp was born in Cedar Rapids, Iowa, on February 23, 1944, and he uses the pseudonym John Sandford. He completed high school in 1962 and a bachelor's degree in American Studies in 1966 from the University of Iowa. He was also in the US Army and worked as a reporter in Cape Girardeau Southeast Missourian.
Later, he completed his master's degree in journalism from the University of Iowa. John was an award-winning journalist and won the Pulitzer Prize in 1986.
John has written popular novels and book series, including The Lucas Davenport, The Virgil Flowers, The Letty Davenport series, etc. With more than 55 novels published so far, Sandford's journey as an author has been incredible and is still ongoing.
John Sandford's Lucas Davenport Books in Order
| Sr. No | Title | Publication Date | Print Length | Publisher | Where to Buy |
| --- | --- | --- | --- | --- | --- |
| 1 | Rules of Prey | July 24, 1989 | 316 pages | G. P. Putnam's Sons | Amazon |
| 2 | Shadow Prey | July 14, 2020 | 480 pages | G.P. Putnam's Sons | Amazon |
| 3 | Eyes of Prey | July 12, 2022 | 480 pages | G.P. Putnam's Sons | Amazon |
| 4 | Silent Prey | October 28, 2008 | 416 pages | G.P. Putnam's Sons | Amazon |
| 5 | Winter Prey | November 3, 2009 | 416 pages | G.P. Putnam's Sons | Amazon |
| 6 | Night Prey | November 2, 2010 | 464 pages | G.P. Putnam's Sons | Amazon |
| 7 | Mind Prey | November 1, 2011 | 464 pages | G.P. Putnam's Sons | Amazon |
| 8 | Sudden Prey | November 6, 2012 | 480 pages | G.P. Putnam's Sons | Amazon |
| 9 | Secret Prey | November 5, 2013 | 528 pages | G.P. Putnam's Sons | Amazon |
| 10 | Certain Prey | December 2, 2014 | 416 pages | G.P. Putnam's Sons | Amazon |
Lucas Davenport Series in Reading and Publication Order
Lucas Davenport is a popular series written by John Sandford. The story's main protagonist is Lucas Davenport, a police detective in Minneapolis, Minnesota. The series is a mystery thriller narrating several cases solved by the cop, along with all other incidents in his life in between.
Lucas's way of living and handling things is far different from normal cops. He is a rich man who drives a Porsche and, with his good looks, grabs the attention of many women.
Sandford never imagined this series would get so much love from the audience. But, after the release of the first book, it gained popularity. It motivated Sandford to write other books following the same character and story.
This series has a total of 32 books thus far, and one is set to be published in October this year. The books under the series title can be read as standalones. But if you do not want to miss out on anything critical from the story, it's better to read them in their publication order.
I have listed all the books in the series in the reading and publication order, with brief descriptions of a few from the lot. So, check them out!
1. Rules of Prey (1989)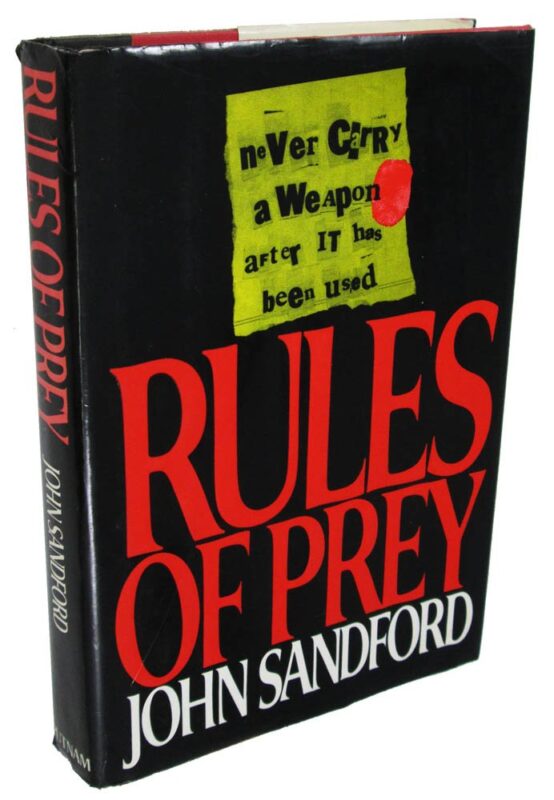 Rules of Prey is the first book of the series, published in 1989. Here, we are introduced to the intelligent and handsome police detective of Minneapolis, Minnesota, Mr. Lucas Davenport. The book narrates the first case of the series, including a cold-hearted murderer and his innocent victims.
The murderer, known as the Maddog, is insane and a genius who haunts the Twin Cities with his brutal crimes. This killer murders innocent people for pleasure and thrill. He loves to play sick games by placing obstacles to divert the police and meanwhile continuing his killing spree.
Lucas Davenport, the cop with a sharp brain, is appointed to tackle this nightmare of a case. Now, the killer has an opponent who is equally or more intelligent than him, so will he be able to fool Lucas or get caught this time?
2. Shadow Prey (1990)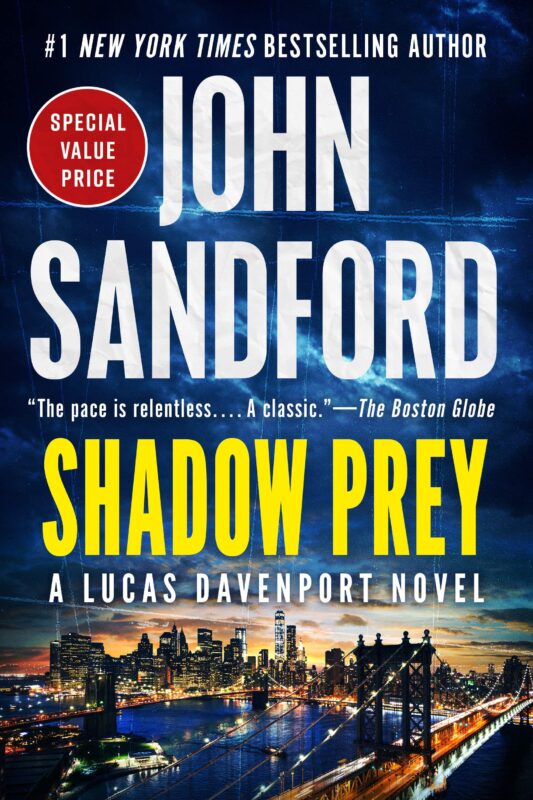 This book narrates another murder case and takes Lucas on a journey where he is tangled in challenging situations. A ritualistic killer known as Shadow Love has already killed a slumlord, a political star, an influential judge, and a welfare supervisor.
The common thing found in these murders is that an Indian ceremonial knife is used to slash the victims' throats. All the clues denote one place, the Minnesota Native American Community, an epitome of prime evil called Shadow Love.
On the other hand, Lily Rothenburg, a policewoman from New York, is sent to help investigate the murders. Lucas always warns women never to get involved with cops. But he soon falls for Lily, and the policewoman reciprocates the feelings.
When the killer threatens the lives of both the cops, they must work together to catch the Shadow Love before any of them get hurt.
3. Eyes of Prey (1991)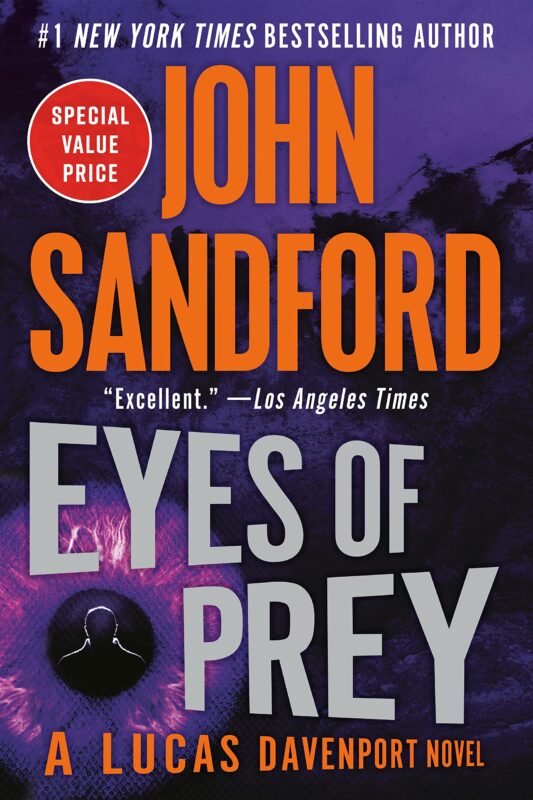 In this book, Lucas is depressed, and his sanity is shattered. But when a gruesome case arrives, he cannot ignore the murders without investigation.
This ruthless serial killer particularly attacks the eyes of the victims. Davenport isn't sure if he should take this case when the first victim, the wife of a physician, is murdered. However, when the second victim with a similar brutal killing method is reported, Lucas realizes he cannot sit still until he finds the culprit. But will he be able to catch the killer in his current state of mind?
This case will either bring Lucas back to his normal self or push him further towards the edge.
4. Silent Prey (1992)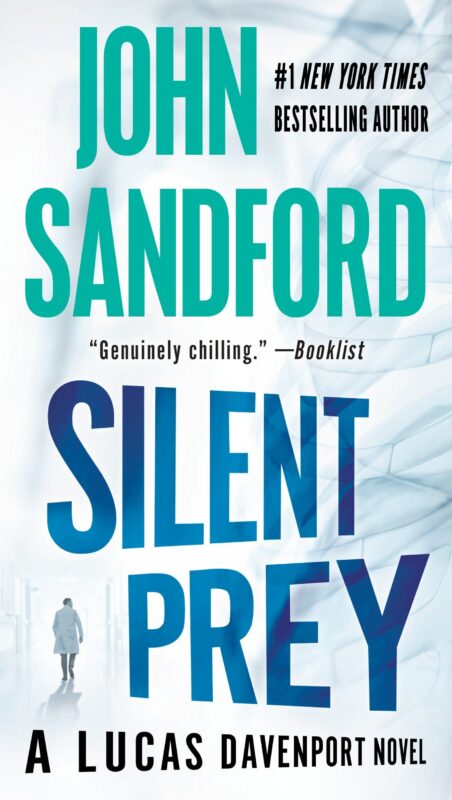 The serial killer mentioned in the previous book whom Davenport caught flees to New York and continues his research on several aspects of death. The killer is still obsessed with eyes, where he searches the eyes of his victims, believing they will reveal something. This causes a pile-up of dead bodies in the city.
With no other way, Lucas Davenport is called to investigate the case and catch the killer again. There, he meets Lily Rothenburg, his ex-lover, who is solving a case of rogue killers. When both their cases merge, they must work together again to stop the crimes despite the old feelings buried deep within.
5. Winter Prey (1993)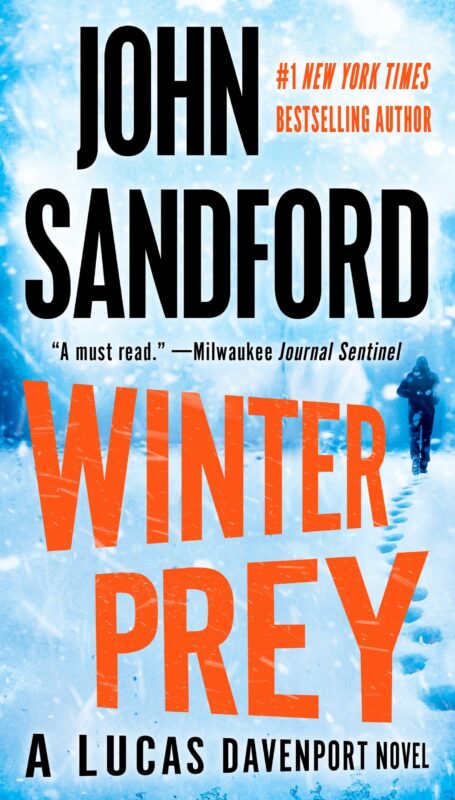 This book narrates the gruesome murder cases in the rural Wisconsin region. It is chilly winter, and a crime has been reported in the local police station of the Wisconsin area about a man, woman, and child murdered and burned in their own house.
Finding it difficult to crack the case, the local sheriff calls Davenport for help, who reluctantly agrees to take over. But later, he regrets his decision because the terror caused by the Iceman and the brutal killings are even new for Lucas.
The killer is quick with his smart moves and one step ahead of Davenport. Will Lucas be able to find this mad killer hiding in the dark woods?
6. Night Prey (1994)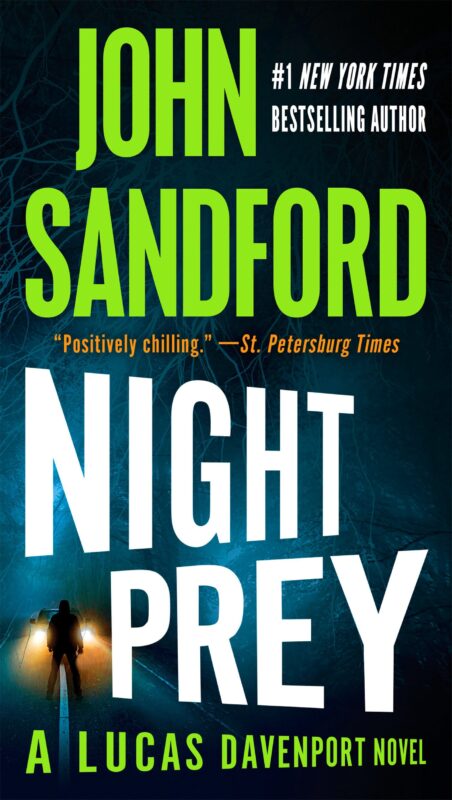 Lucas Davenport is back on the police force after a two-year break. And he is the Deputy Chief now. But he is annoyed with the bitter state investigator, Meagan Connell.
Someone is brutally attacking the women, and Meagan thinks they are all related and is determined to prove the connection between the crimes. On the other hand, Lucas is skeptical about Meagan's conclusions related to the same. But when he looked closely, he believed the state investigator's suspicions might be right regarding the case.
A killer is lurking, and the deputy must find him soon to stop the murders around the city.
7. Mind Prey (1995)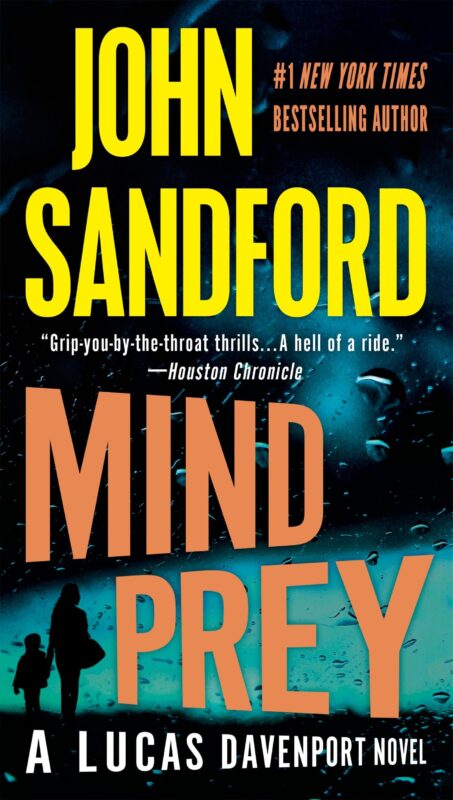 Andi Manette is a psychiatrist attending the parent-teacher conference with her two young daughters. It started raining heavily when she left the meeting. Distracted and in a hurry to reach her car, she barely saw the red van parked beside their car.
When they reached the car, the van door slid open, and they were pulled inside. In seconds, all three of them disappeared. The family is gone!
Lucas is standing in the parking lot hours later with a blood-stained shoe and the ground covered in pink and red. He presses further to find the disappeared family, with a dreadful feeling that this is one of the worst cases. On the other hand, Andi is trying her best to find an escape from the captive place.
8. Sudden Prey (1996)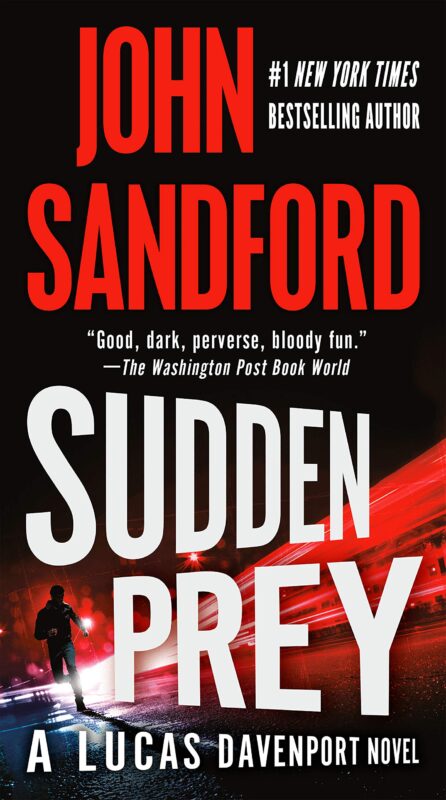 When Lucas and his team finally catch the vicious woman named Candy, a bank robber, they should have been relieved. But things turn upside down when she dies during the chase and run, shot by the police.
Candy's husband and her associates are violent people who swear revenge for her death. Her husband plans to find the people involved in capturing her and then kill all their near and dear ones.
When the killing spree of husbands and wives starts, it terrorizes the police department. Understanding the pattern, Davenport tries to catch the killer first, to stop these murders and save his close ones, but what if he is too late?
9. Secret Prey (1998)
This time, a company chairman is killed, and his dead body is found in the woods, his hunting jacket punctured by a bullet. The people with whom he was hunting, four executives, are standing around the body, but there is not a glimpse of sadness on their faces. Each has reasons not to be sorry and upset about the chairman's death.
When Lucas arrives at the scene, he thinks it looks like an old murder mystery, solved by the detective by asking a few normal questions here and there. But Davenport knows the truth is far from it because he feels the case is very deep, with ugly secrets, and another murder is on the line.
10. Certain Prey (1999)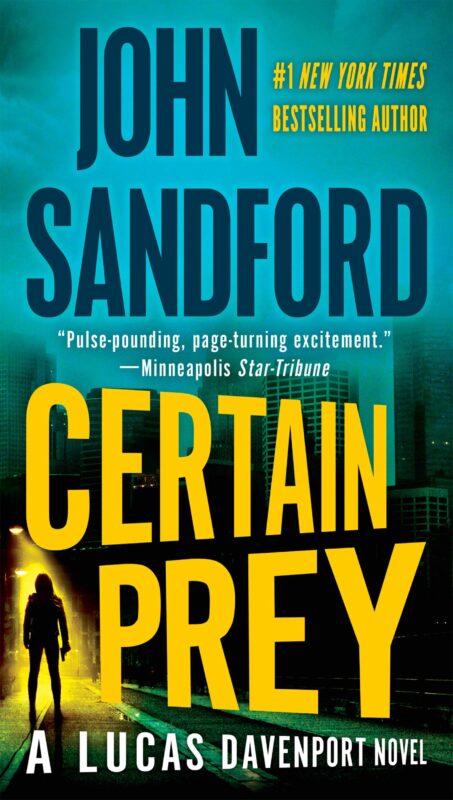 This book focuses on the case of Attorney Carmel Loan, a beautiful, ambitious, and intelligent woman.
Carmel is a determined woman who is used to getting what she wants and can go to any means to snatch her desired thing. She gets attracted to a barrister named Hale Allen, a married guy. But his marital affairs do not affect her; instead, she plans to kill his wife to get the man.
Carmel hires a professional killer named Clara Rinker, a smart, attractive, and the best hitwoman, to remove Hale's wife from the picture. But things go wrong when a witness survives, and Lucas Davenport is involved in the scene.
Now, Carmel and Rinker must work together to clean the mess and get rid of Lucas; on the other hand, Lucas must discover the truth as soon as possible to protect himself.
Conclusion
After reading the entire series, I must admit John Sandford has delivered a grilling storyline that keeps you hooked till the end! I have always admired his writings, but going through this series, I have became a fan of his.
I hope this article on Lucas Davenport Books in Order will help you figure out if you want to read the entire series, which I'm sure you will because of Lucas's captivating and thrilling stories.
If you have already read this fantastic series, do let me know if you have found it to be as thrilling as much as I did!