Pretty Little Liars is a series of young adult novels by Sara Shepard.
The first book hit the shelves in 2006, and ever since then, these novels have been a mainstay on The New York Times Best Seller list.
Four years after the series debut, the Pretty Little Liars books were transformed into a smash hit ABC Family TV show. The show proved so popular that three other TV series followed, with the most recent, Pretty Little Liars: Original Sin, still streaming on HBO Max.
The books are about a group of beautiful teenage girls who hide some seriously ugly secrets. Each new installment brings more drama, deception, and intrigue than the last, with gripping plot twists guaranteed to make your jaw hit the floor.
So, if you're looking for a juicy new series to explore this summer, look no further than Sara Shepard's Pretty Little Liars.
Who is Sara Shepard?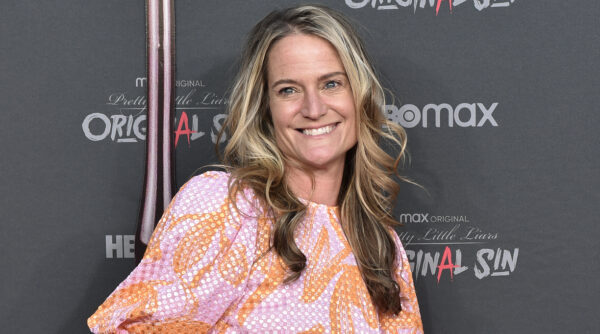 Sara Shepard was born in Pittsburgh, Pennsylvania, in 1977.
After finishing high school, she studied at New York University and later at Brooklyn College, where she graduated with a Master's in Creative Writing. And she certainly put her degree to good use.
Fresh out of college, Shepard took a job at Time, Inc. Custom Publishing while ghostwriting fiction novels on the side. Then, in 2005, she began writing her own books.
Pretty Little Liars was published the following year. It's when her career as a successful author began. According to Shepard, the events in the series are loosely inspired by her own high school days while she was growing up in Pennsylvania.
Since her literary debut, Sara Shepard has written fifteen books in the Pretty Little Liars series. Plus, she's penned several other hugely popular young adult series and best-selling adult thrillers.
Pretty Little Liars Books in Order
| Sr. No | Title | Publication Date | Print Length | Publisher | Where to Buy |
| --- | --- | --- | --- | --- | --- |
| 1 | Pretty Little Liars | October 1, 2006 | 304 pages | HarperTeen | Amazon |
| 2 | Flawless | March 26, 2007 | 352 pages | HarperTeen | Amazon |
| 3 | Perfect | May 27, 2008 | 298 pages | HarperTeen | Amazon |
| 4 | Unbelievable | November 25, 2008 | 368 pages | HarperTeen | Amazon |
| 5 | Wicked | November 25, 2008 | 320 pages | HarperTeen | Amazon |
| 6 | Killer | June 30, 2009 | 336 pages | HarperTeen | Amazon |
| 7 | Heartless | January 19, 2010 | 288 pages | HarperTeen | Amazon |
| 8 | Wanted | June 8, 2010 | 272 pages | HarperTeen | Amazon |
| 9 | Twisted | June 5, 2012 | 336 pages | HarperTeen | Amazon |
| 10 | Ruthless | December 4, 2012 | 368 pages | HarperTeen | Amazon |
The Pretty Little Liars Books in Reading and Publication Order
The Pretty Little Liars series takes place in Rosewood, an upper-class Main Line town in the Philadelphia suburbs.
At the start of book one, we meet high school juniors Spencer Hastings, Hanna Marin, Aria Montgomery, and Emily Fields, four regular high school girls. But underneath their innocent veneers, each of them is hiding secrets. And someone out there knows their secrets, and they aren't afraid to tell.
The mysterious 'A' is an anonymous antagonist who threatens to tell the world exactly what kind of girls they are.
But one member is missing from the group; one girl who knew everyone else's classified information. This fabulous foursome used to be a five, led by their queen bee, Alison DiLaurentis. But one day, Alison mysteriously vanished, leaving the other four girls to grieve her loss. Could 'A' be Alison?
It's the only possible explanation. But nothing is certain in the halls of Rosewood High.
There are sixteen books in the Pretty Little Liars series, and below, I'll list them all in the order they were published. I'll also include a summary of each one so that you can get started on your reading journey right away.
1. Pretty Little Liars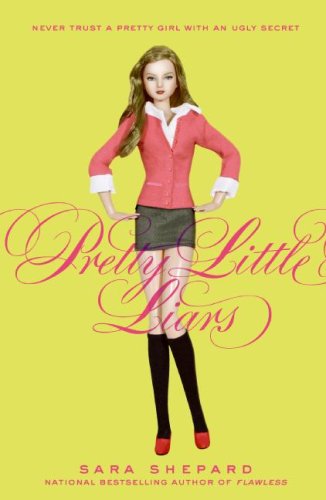 Ultra popular and wickedly manipulative Alison DiLaurentis used to rule the school. But she vanished into thin air one night in the summer before 8th grade.
Three years have passed since Alison's mysterious disappearance. The rest of the group has broken apart, each living separate lives.
Aria Montgomery has returned to Rosewood from a three-year trip to Iceland, and she's no longer the shy oddball she used to be. Emily Fields has a long-term boyfriend but develops a crush on the new girl in town. Spencer Hastings is still struggling to outdo her overachieving sister, Melissa. And Hanna Marin, who always wanted to be popular, is suddenly the new Queen Bee.
But each girl is holding onto secrets they would do anything to keep hidden. And someone, somewhere, is threatening to expose them to the world.
It has to be Alison, their long-lost friend. She's out there somewhere, tormenting them, pretending to be dead.
But then the unthinkable happens. Police discover Alison's body buried in the garden of her old house. And as the girls gather for the funeral, they receive a sinister text: "I'm still here, bitches. And I know everything. -A ".
2. Flawless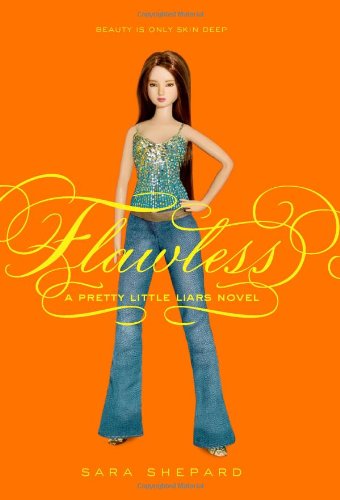 Ever since Alison's body was found, Aria, Spencer, Hanna, and Emily have desperately searched for answers. Who killed her? And who is behind the sinister threats to expose their secrets?
Whoever the anonymous 'A' is, the girls must act fast because this mysterious enemy promises to tell the world a secret that could ruin their lives forever.
3. Perfect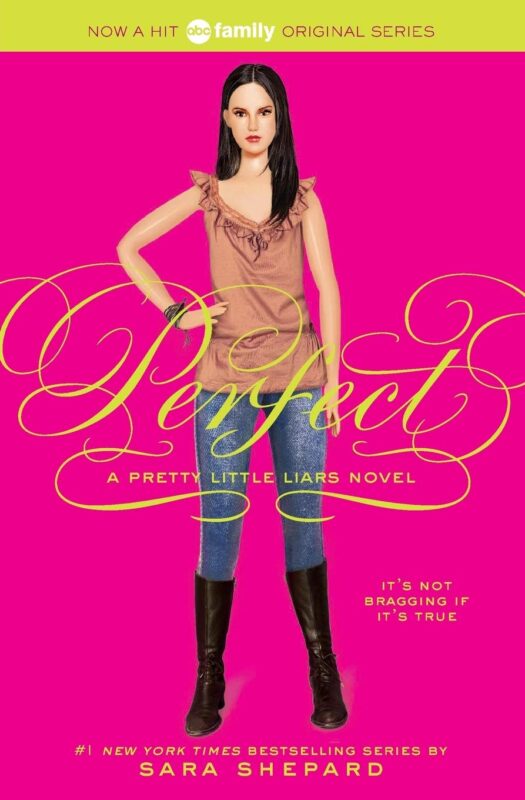 The girls were certain Toby was the mastermind behind the threatening texts. But now, he's dead, and Emily is drowning in guilt, wondering if she could've prevented his suicide. And still, the texts from 'A' keep coming.
Meanwhile, Aria and Hanna are no longer on speaking terms, and Aria's love life is shattered into smithereens after 'A' spills the beans on what she's been up to with a teacher from Rosewood High.
Amid the chaos, Emily is finally ready to go to the police to put a stop to 'A' once and for all. But 'A' responds by letting the whole school in on her secret sexuality.
Finally, Hanna discovers the true identity of the mysterious messenger. But before she can tell the other girls, she's mowed down by a speeding car.
4. Unbelievable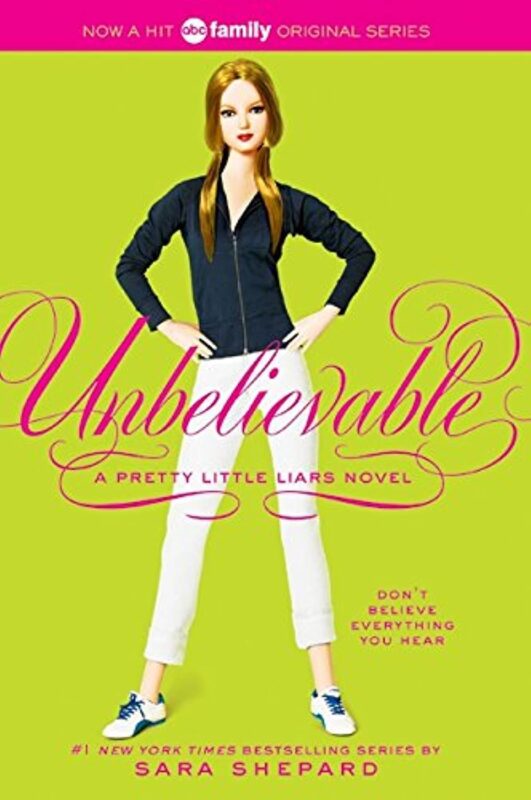 Emily has been sent to live with her conservative cousins and pray herself straight. Aria's boyfriend is in prison, and it's all because of her.
Spencer is grappling with the terrifying possibility that she might have killed Alison in a blacked-out rage all those years ago. And meanwhile, Hanna is clinging to life in a hospital bed, all because she "knew too much."
5. Wicked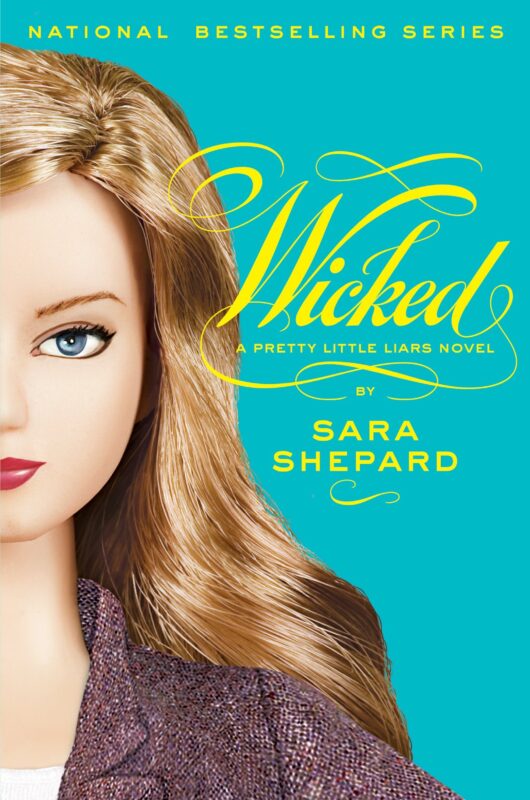 Things are looking up in Rosewood, Pennsylvania. Ali's killer is finally behind bars, and Hanna is out of the hospital and trying to regain her title of queen bee.
Meanwhile, Spencer is convinced that she's really adopted, so she begins a quest to find her mother. But Aria is in danger of jeopardizing her relationship with her mother when she accidentally falls for her new boyfriend.
Amidst the drama, the girls are about to realize that their secrets still aren't as safe as they'd thought. There's a new 'A' in town, and they're picking up right where the old one left off.
6. Killer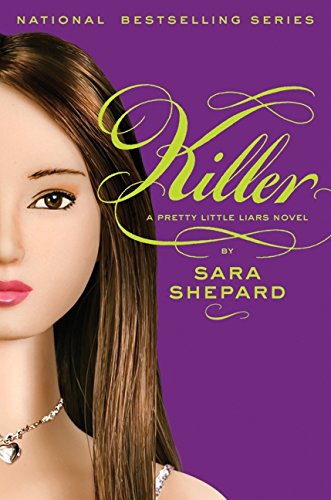 Hanna, Aria, Spencer, and Emily live on the edge, pushing the boundaries of right and wrong.
Hanna is out to corrupt Rosewood's younger students. Aria is digging into her boyfriend's complicated past. Spencer is stealing from her family. And Emily sleeps with her new boyfriend, despite his mother's objections.
But with a brand new 'A' watching their every move, they'd better be careful who they cross.
7. Heartless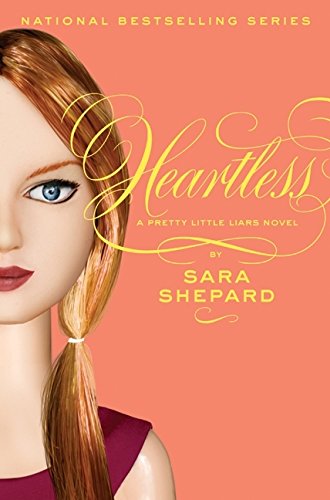 Hanna, Spencer, Aria, and Emily have discovered a corpse in the woods. But when the police arrive on the scene, it's nowhere to be found. Later those same woods are engulfed by a raging fire, and amid the smoke and flames, the girls see someone who looks exactly like their old friend Ali.
But Ali is dead. So, who is this mystery girl?
The girls try to raise the alarm and tell people what they saw, but no one believes them. The press has dubbed them the "pretty little liars." Now, with their reputations in ruins, no one is there to protect them when the real killer comes to call.
8. Wanted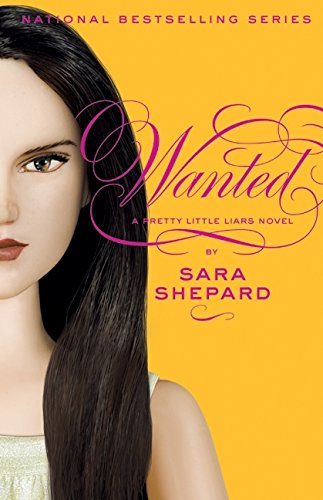 After years of secrets, lies, blackmail, and murder, Hanna, Aria, Spencer, and Emily can finally put the nightmares of the past behind them and get on with their lives. At least, that's what they thought.
But this is Rosewood. These are the Pretty Little Liars, and something new and unexpected is about to shake their shattered world.
9. Twisted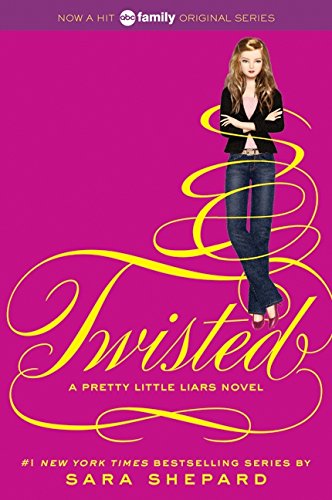 It's been twelve months since Aria, Spencer, Hanna, and Emily finally discovered the truth about Ali's disappearance. Now, they're seniors in high school, and they're trying their best to move on with their lives and forget the trauma of the past.
But despite everything they've been through, the girls haven't learned a thing. Spring break in Jamaica went horribly wrong, and now, they have a new deadly secret to keep-a secret that will eventually wash up on shore.
10. Ruthless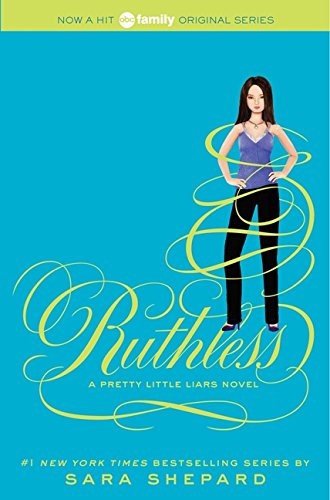 Someone from Spencer's past has shown back up in her life, someone she never thought she'd have to face again. And now, she finally has to deal with the guilt of what she did.
Meanwhile, Hannah is fraternizing with her father's political enemies, and Aria tries her chances with her ex-boyfriend and former English teacher, Ezra Fitz.
'A' is watching on, plotting their next move, waiting for the perfect time to strike. And their secret weapon could destroy the girl's future for good.
11. Stunning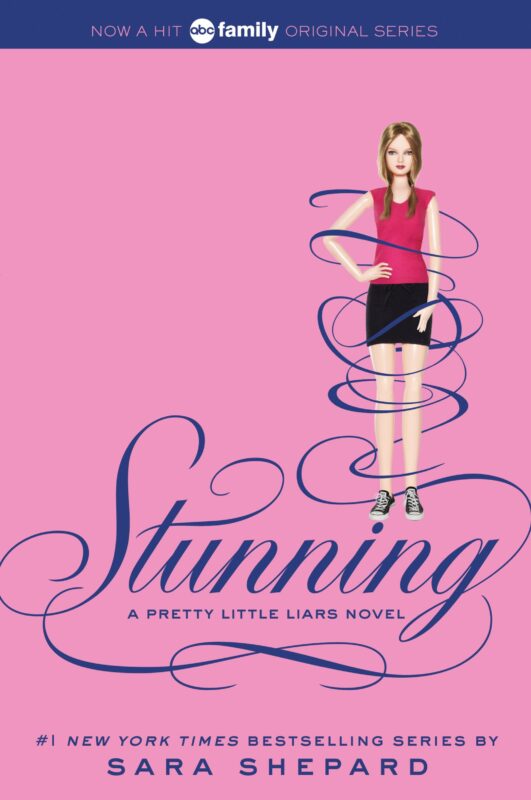 Emily reconnects with her ex. But telling him about the secret child she's been hiding isn't going to be easy. Meanwhile, an angry woman shows up in town with a vendetta against Emily, and the girls begin to suspect that she could be the real 'A.'
But 'A' is much smarter than they bargained for, and their dangerous web of lies is about to trap them all.
12. Burned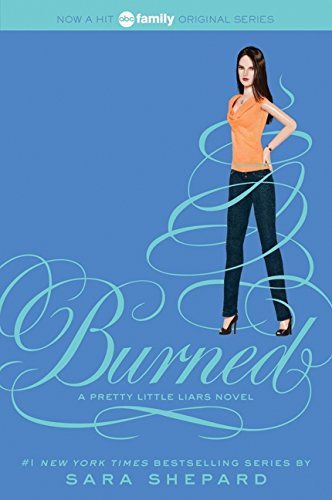 Aria, Emily, Hanna, and Spencer are packing their bags and heading back to the Caribbean. But after their disastrous and deadly spring break the year before, they're hoping this trip will be very different. And hopefully, it'll be a well-needed break from their stalker, 'A.'
But of course, 'A' knows exactly where to find them.
13. Crushed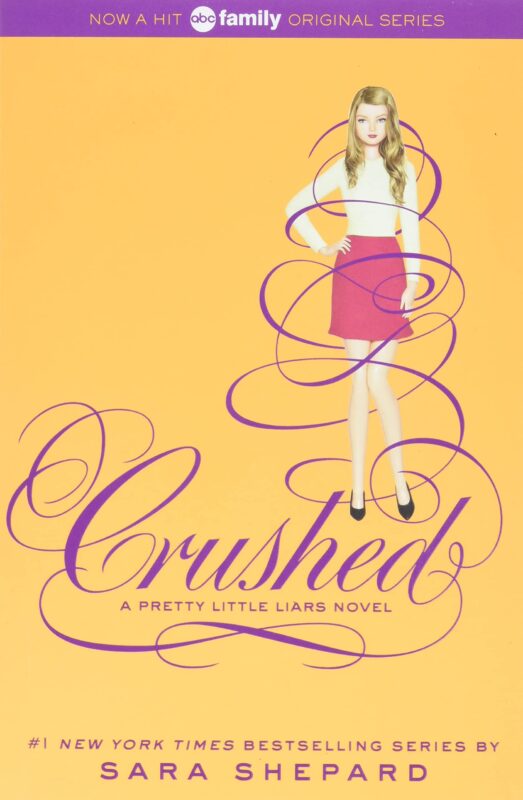 Aria, Emily, Hanna, and Spencer have had enough of being tortured by the wicked 'A .'And so, they decide it's finally time to step up and fight back. While everyone else is preparing for prom, these four determined liars put everything they have into tracking down their mystery stalker.
But every lead they have seems to go nowhere, and 'A' keeps slipping through the net.
14. Deadly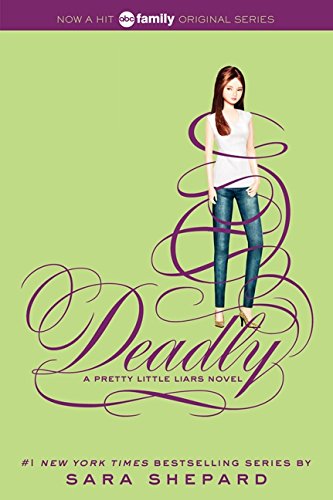 If the world knew their secrets, Aria, Spencer, Emily, and Hanna would all be imprisoned. And so, they know just how dangerous 'A' is to their survival.
So far, their mysterious stalker has kept their biggest secrets to themselves, using the power of the unsaid to control their every move.
But now, their strategy has changed. Suddenly, the girls find themselves sitting in a police station, facing tough questions that could unravel their lives for good.
15. Toxic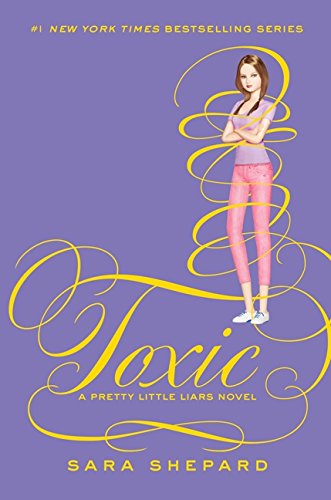 Aria, Spencer, Emily, and Hanna have only just survived their recent clash with 'A .'But their nightmare looks set to continue.
Despite the police disbelieving the existence of another, more dangerous 'A,' the girls know that their most deadly stalker is out there, waiting to strike their final deadly blow. And if they don't track down their adversary soon, it's game over for them all.
16. Vicious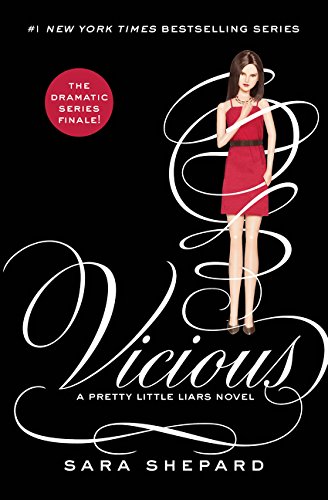 Five years ago, Aria, Spencer, Emily, and Hanna were regular school girls waiting to start 8th grade. But in the following years, they've been through hell and back.
Ever since their friend Alison DiLaurentis disappeared without a trace, their lives have been shattered by distrust and deception. The media have hounded them, and now, the world knows all about these pretty little liars and the secrets they tried and failed to keep.
And now, standing trial for murder, they're about to enter their biggest battle yet. If they can't convince the jury they're innocent, they'll land up in jail for a long time.
Conclusion
Sara Shepard's masterful storytelling has taken us on a wild ride with four unforgettable characters. And even though the series is over, it's bound to be a hit with young adult readers for many years to come.
Are you already a fan of the Pretty Little Liars book series? If so, I'd love to hear about your favorite reads. Please drop me a comment in the box below!