An author with multiple series? All very famous and loved by the readers? Do you want to know whom I am referring to here?
I am talking about J.A. Jance, the popular author with her name printed on many books. She has written over 80 books and is still going strong in her writing career. Jance's love for writing has given her immense success.
I have dedicated this article to J.A. Jance and will list her books in order. If you want to start with her books or are already her fan, this article about the "Complete List of J.A. Jance's Books in Order" will be very helpful for you. Scroll through to get your hands on the full list of books from various series written by her.
Who is J.A. Jance?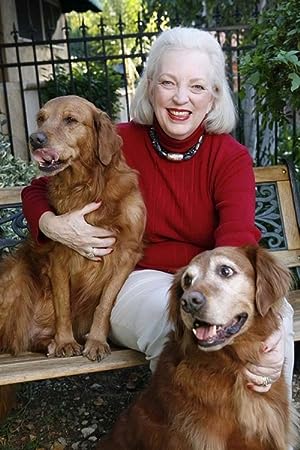 J.A. Jance's full name is Judith Ann Jance, and she is a renowned American thriller and mystery author. The author was born in South Dakota on October 27, 1944, and raised in Arizona. In second grade, she read Frank Baum's Wizard of Oz Series; Jance was so hooked that she made it her dream to become a writer. In 1966, she graduated with an English and Secondary Education degree and got her M.Ed in Library Science in 1970. She worked as a school teacher and a librarian before getting married.
Her first published book was Until Proven Guilty of the J.P. Beaumont series in 1985. Since then, the writer has given back-to-back releases and written over 80 books. Her books are loved by many and have sold over 23 million copies worldwide.
While writing the books, Jance has taken inspiration from her own life experiences, making her writing more relatable for the audience.
J.A. Jance Books in Order
The J.P. Beaumont Series in Reading and Publication Order
J.P. Beaumont is the first series written by J.A. Jance, with the first book published in 1985. The main protagonist of this series is J.P. Beaumont, a homicide detective in Seattle. The series is based on the experiences of this detective regarding various cases that are put into his account for investigation.
Joanna Brady (the main character of her other series) also appears in a few books, which are crossovers between both series.
This series has 28 books under its title, the highest number of books among all her series. If you want to follow the story thoroughly, I recommend you read this series in their reading and publication order. I will provide the full list of books under the series and briefly describe a few books from the list.
Until Proven Guilty (1985)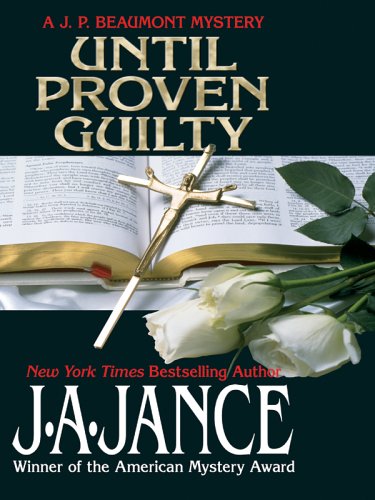 It's the first book of the series and the first novel published by J.A. Jance. In this book, we are introduced to J.P. Beaumont, the homicide detective of Seattle.
We learn that a five-year-old girl is murdered. She didn't deserve to die at such a young age, let alone be murdered. J.P. Beaumont is devastated and furious after this incident. He is hellbent on finding the killer to give the punishment the criminal deserves for this crime.
While digging up the case, he is led to the world of religious obsessions and blind faith, where it didn't take much time for him to become the target. How will he find the killer when he can be the next victim?
Injustice For All (1986)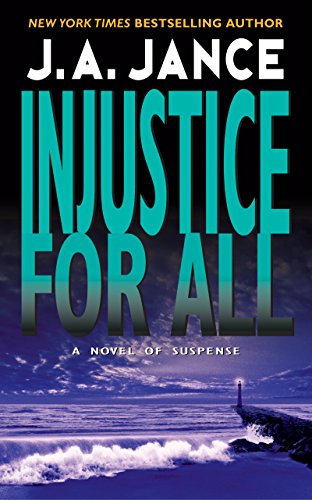 It's the second installment in this series and follows J.P. Beaumont into a new case. The homicide detective is enjoying his vacation when things start to take a turn.
In Washington Beach, a sudden frightened scream alerts Beaumont that something is definitely wrong. A beautiful blond woman is caught screaming on the beach, and a dead man's corpse is lying near her feet. The detective reaches the crime spot to control and investigate the situation.
Beaumont investigates the matter further, only to get mixed up between politics and other ugly things he surely didn't wish to experience during his vacation. Now, he must find the obsessive bloodlust killer soon to stop the discoveries of the pile of murdered bodies.
Trial By Fury (1986)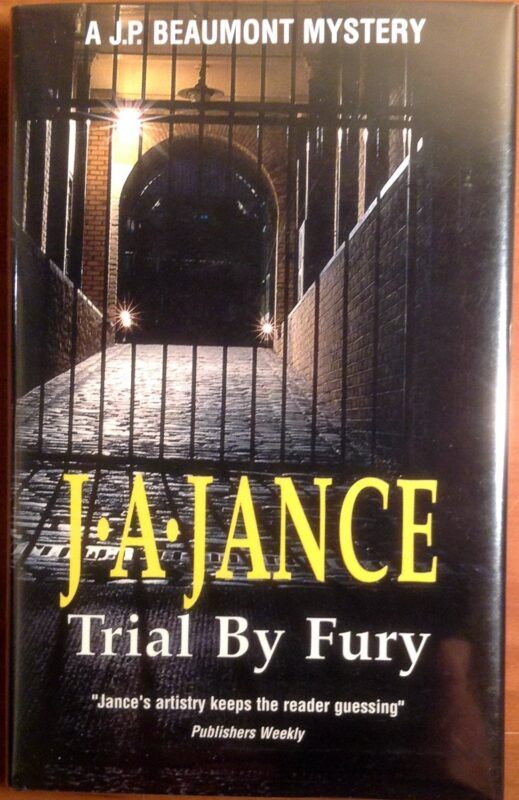 This book focuses on another case of the homicide detective, where a brutal murder case shocks everyone around. A dead body in brutal condition is discovered in one of the dumpsters. The body was of a high school coach who had been lynched, a disturbing manner of death.
The coach has a pregnant wife who is devastated by her husband's death. The homicide detective Beaumont is called to investigate the case, and he somewhat knows where this case will lead him to catch the actual culprit.
Why was a teacher murdered so brutally, and what secrets did he take to his grave? The detective needs to dig deeper to find the answers to these questions.
Joanna Brady Series in Reading and Publication Order
Joanna Brady is another mystery series written by J.A. Jance. This series is based in Arizona, where the author was raised. The series's main protagonist is Joanna Brady, whose husband was running for Sheriff but was killed by some drug dealers. To continue the good works of her husband, she decides to participate and ends up winning the election. Now, as the new Sheriff of Cochise County, she has to manage the city and care for her children at home.
The series has a total of 22 books under its title. I recommend you read the books in their reading and publication order to follow the whole story. I will list all the books in the series and briefly describe a few, so have a look!
Desert Heat (1993)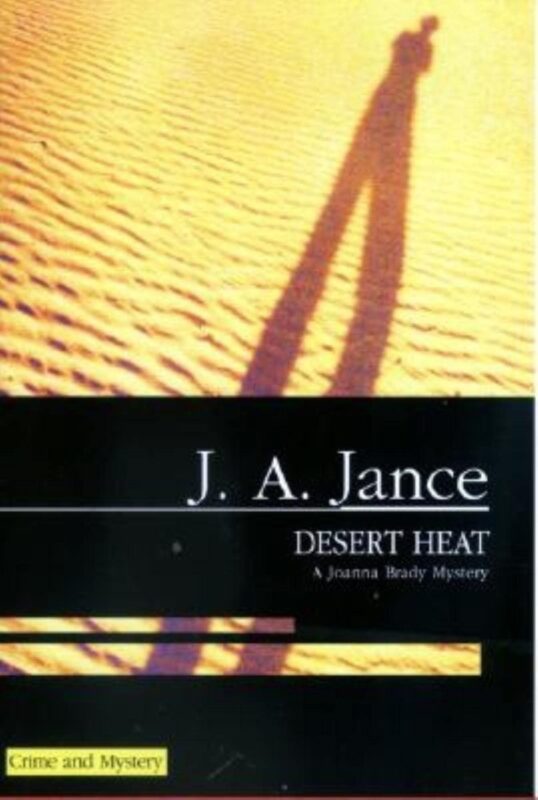 It's the first installment of the series and introduces us to the protagonist, Joanna Brady. She lives in Bisbee, Arizona, with her loving husband, Andy, and a nine-year-old daughter, Jenny. She was living a happy and peaceful life until her husband, who was running for Sheriff of Cochise County, was found shot.
The police declared that Andy was involved in drugs and smuggling and his death was a suicide attempt. Joanna is a wrecking mess after this incident; she knows that the police are intentionally covering the murder case and accusing her husband. She tries to uncover the truth by digging up, but these attempts might endanger her daughter and herself.
Tombstone Courage (1995)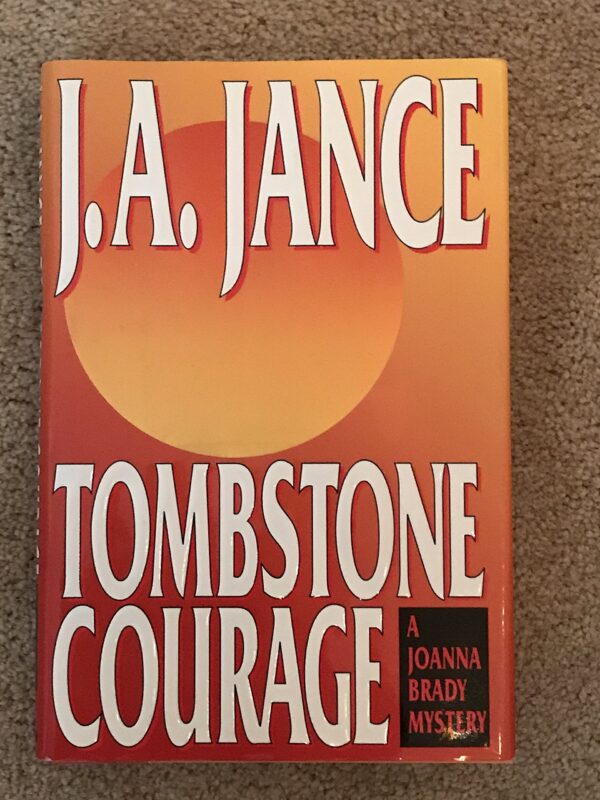 In the previous book, we learned that Andy was dead, and Joanna was trying to find the killer. In this part, after much effort, Joanna discovers the truth about her husband's death and, in the process, exposes a big drug trafficking ring.
Seeing the lady's determination and ability to uncover the truth, many suggest Joanna should participate in the Sheriff's election in place of her husband. Her father was a Sheriff once, so she took the offer and stood for the Sheriff's position.
Joanna wins the election and becomes the first female Sheriff of Cochise County. Now, she has to survive in the male-dominated police force, solve a brutal double murder case, and take care of her daughter.
Shoot Don't Shoot (1995)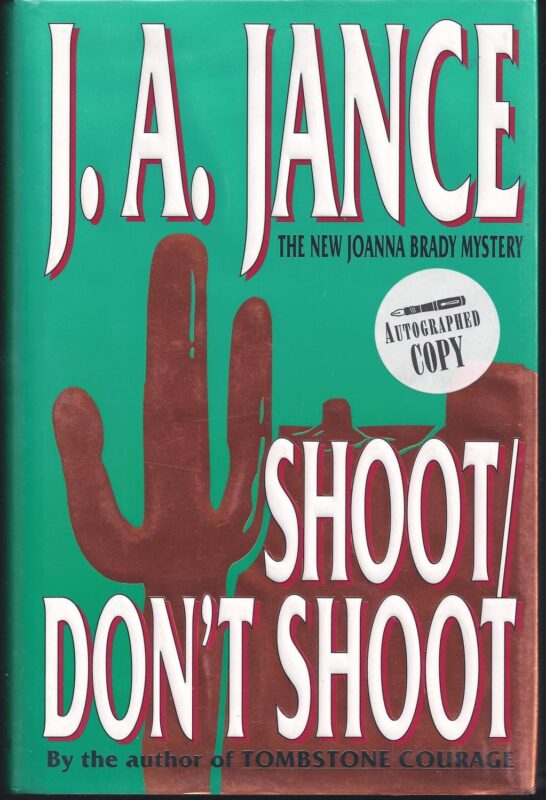 Joanna Brady is the Sheriff of Cochise County, and she just realized the difficulty of this job. A sheriff's job is much more than just pushing papers, so she decides to train herself. Joanna goes to Phoenix, Arizona, to attend a police training crash course but finds herself tangled in a mess.
In the training place, a mysterious murder happens, and she feels the need to investigate the case. She believes the person charged is innocent, and the real culprit is still roaming freely. Her decision to meddle in the murder case puts her daughter's life in danger. Will she be able to find the culprit and protect her daughter?
Ali Reynolds Series in Reading and Publication Order
Ali Reynolds is also a mystery thriller series, and the main protagonist is Alison Reynolds, a T.V. journalist. Unaware of the darkness looming in her life, she continues to live freely, but the dangers soon come crashing down on her. It is a thrilling series and takes the readers on various mysterious adventures.
The series has 21 books under its title, and I will recommend reading them in their reading and publication order. I will list all the book titles of the series and brief descriptions of a few. Have a look if you want to start with this one!
Edge of Evil (2005)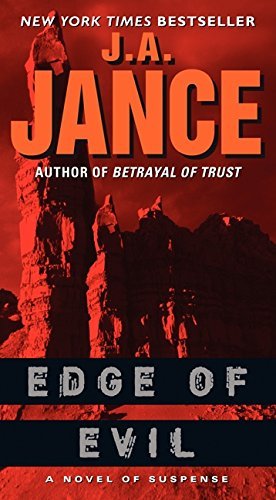 This series' first book introduces us to the protagonist, Alison Reynolds. She is a T.V. journalist and was recently kicked out of her job because the company's executives wanted a younger face. She is also facing a divorce from her cheating husband, ending their ten years of marriage life.
When her childhood best friend dies, Ali Reynolds realizes nothing is left for her in Los Angeles, so she moves to her hometown, Sedona, Arizona. After reaching, with the presence of old memories and familiar places, she feels at home.
Ali decides to start an online blog to help those in similar situations like her. But when threatening posts appear, she realizes the risk involved in this job. Someone is hunting her, maybe a killer!
Web of Evil (2007)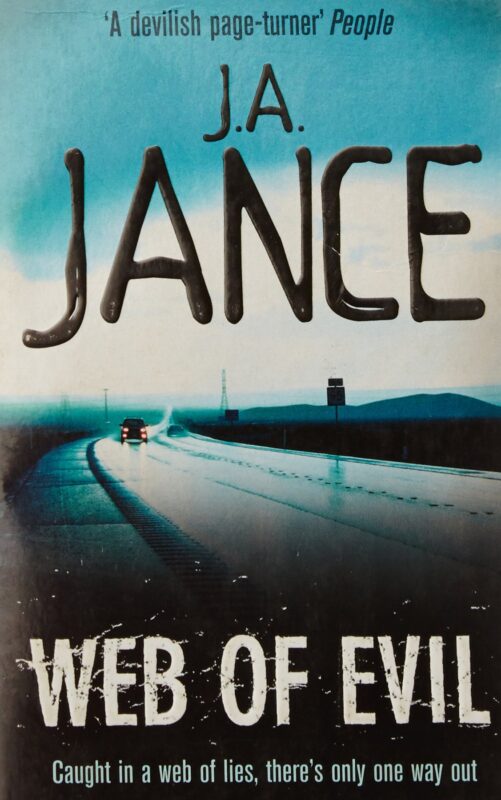 A man's mouth and hands are tied and left in a car trunk between the highway from Los Angeles to the Palm Springs desert. The main lead of the series, Ali Reynolds, is traveling the same highway. With her divorce trial and the issue with her company, she must return to her past, but things take a dark turn within seconds.
During her travel, she passes the accident site and thanks god that it's not her job anymore to report crime news. But later, her world turns upside down when she learns the victim was her cheating husband, and now she is one of the prime suspects.
Hand of Evil (2007)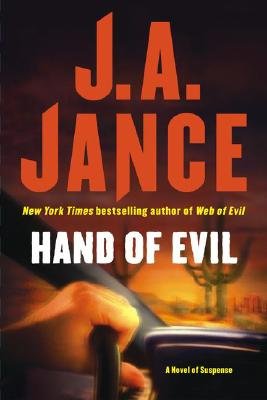 It's the third installment of the series. After all the incidents of the previous book, Ali Reynolds is grieving for losing her husband she loved and the job she enjoyed doing.
Ali gets a call for a meeting from a family member who gave her a scholarship during her education, which piques her curiosity. On the other hand, a friend informs Ali about her daughter's disappearance, and feeling empathized, she willingly offers her help. Her investigation leads her to the discovery of shocking secrets and ugly truths.
Later, she questions her decision when she finds herself tangled between gruesome crimes by ruthless killers.
Walker Family Series in Reading and Publication Order
This thriller and mystery series features an ex-county sheriff, Brandon Walker. The series is very exciting and will keep you anticipating throughout. The first book of the series was published in 1991.
The series has five books under its title, all packed with suspense and mystery to keep the readers hooked. I will recommend you read the series in their reading and publication order. I will list all the books in the series and briefly describe a few from the lot.
Hour of the Hunter (1991)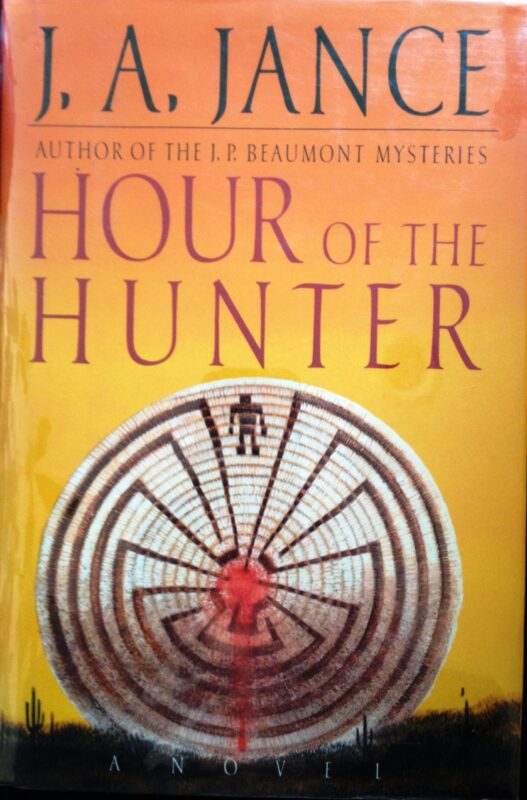 Diana Ladd is a teacher on the reservation, living with her son. Six years before, her husband killed himself because he was accused of murdering an Indian girl. She gave testimony against Andrew Carlisle, her husband's partner and a criminal charged with torturing and murdering a young girl of a tribe.
Now, after six years, the psychopath Andrew is released from prison, and Diana is scared. A predator is lurking, and he may come for her to take revenge. She only relies on an American woman and a local police detective to protect her son and herself. Will Andrew come after her, and will Diana be able to protect her son?
Kiss of the Bees (1993)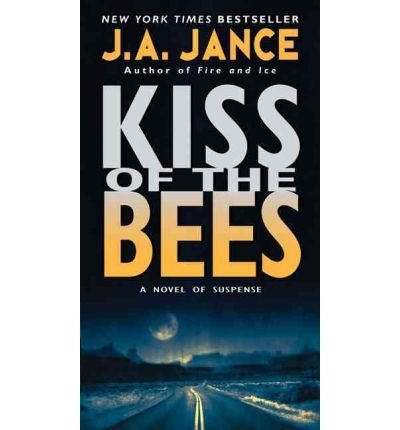 Twenty years have passed since the death of psychopath Andrew Carlisle. After bringing so much terror into the life of Diana Ladd Walker, he died in prison, which relieved Diana and Brandon Walker, her husband, who is an ex-county sheriff. But is it really over?
The horror began again when their adopted daughter, Lani, disappeared. She is destined to become a great woman with spiritual power, according to the Tohono O'othlam legend. Andrew's friend wants revenge on the Walker family and plans to do so by torturing them slowly. This deadly incident will bring chaos to the Walker Family's life.
Day of the Dead (2004)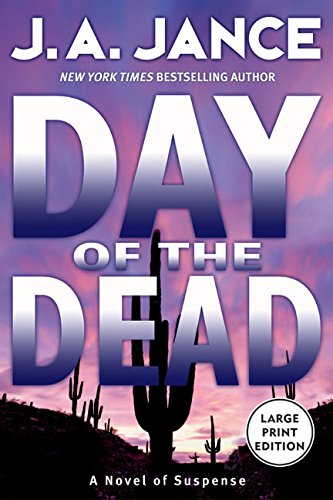 Day of the Dead is the third installment in the series and continues the horrific adventures of the Walker Family. The family survived the life-threatening incidents in the previous two books, and this one brings another tale of murderers and victims.
In an orphanage in Colonial Mexico, young girls are escorted in the hope of being adopted by a loving family, but in between, they are kidnapped. Whatever happens after is so horrifying that death seems to be a blessing for them.
On the other hand, Brandon Walker, ex-county Sheriff, is invited to a club to review the cold unsolved cases. He comes across his decade-earlier unsolved case, and things start to get ugly when this case is entangled with a current murder case.
Poetry Collection
In this book, the New York Times best-selling author has compiled a collection of poetry and essays to recount her life experiences.
After the Fire: A Memoir of Poetry and Prose (1984)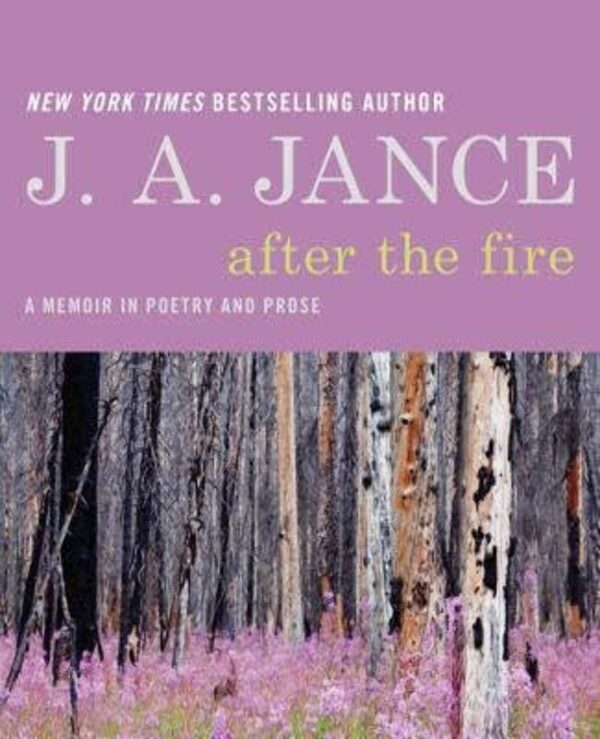 This book is a collection of poetry and essays written by J.A. Jance when she was in a difficult phase of life. Jance's first husband was an alcoholic, so she used to pen down her pains and sorrows in those tough years.
The book tells the sufferings of the writer, including how she was trapped and dependent and how the marriage ended. In the book, through her beautiful writings, the author shows fear, cowardice, courage, love, and much more.
The book After the Fire was published in 1984, a year before her debut novel was released. It is a heartfelt book that many readers can connect to.
Conclusion
JA Jance knows how to hook the audience with engaging storylines and impactful characters. All the book series written by her are equally thrilling and mysterious reads, giving us the required satisfaction as readers.
I liked many of her books and hope my article about J.A. Jance Books in Order will benefit you in choosing your next read from the list.
Have you read any of Jance's books, or are you still waiting to discover the books written by her? If you have already read one or more of her books, I would love to know what it is that you find the most interesting about her books. Do you find the characters in her books human and, therefore, more relatable, or is it something else?