Lisa Scottoline is one of the best-selling authors whose books have gained immense popularity and praise from the public. She is from a law background, so most of her books are legal thrillers.
The involvement of law and other themes in a book makes it a more engaging read. Lisa Scottoline uses this approach to write various stories for her readers.
In this article, I have listed all the Lisa Scottoline books in order, so you can have a look if you are interested in reading her books. I will definitely recommend you give the books a try; they are unputdownable.
Who is Lisa Scottoline?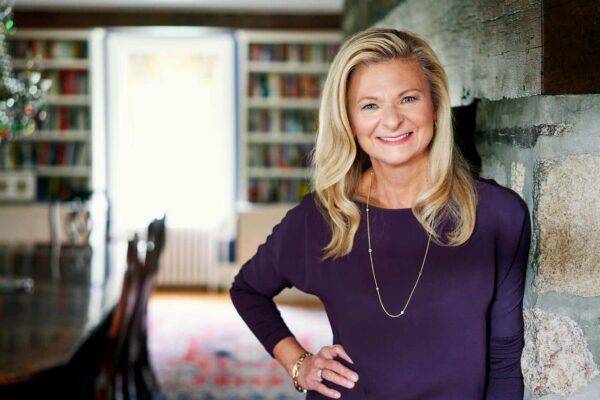 Lisa Scottoline, the New York Times Best Selling author, is from Philadelphia, Pennsylvania. She holds a degree in Law as well as literature. Initially, she worked at a law firm and later switched to full-time writing.
She has won the Edgar Award for thirty-five novels, with 30 million copies of her books. She is famous for her legal crime novels, with prints in over 35 countries.
Her daughter, Francesca Serritella, co-authors with her mother for the Philadephia Examiner.
Lisa's novels are known for their gripping and unforgettable stories.
Lisa Scottoline's Books in Order
Lisa Scottoline has written more than 30 books, including book series, standalone books, and non-fiction. The best-selling author writes with the essence of love, justice, and family in all her books.
I've listed her books in reading and publication order to make it easier for you. Have a look at the list below, and take your pick to start reading.
I will start with all the book series written by the author. The first series Lisa wrote is Rosato & Associates, the first book in this series is her debut novel, and the second is a spin-off series called Rosato & DiNunzio.
Rosato & Associates Books
Rosato & Associates is the very first series written by Lisa Scottoline. This series became popular and was praised by many.
The story revolves around civil rights lawyer Bennie Rosato and Philadelphia lawyer Mary DiNunzio, both working in a law firm. Each book tells a story of a new case solved by the lawyers of this all-female law firm. It's better to read these books in publication order to avoid any spoilers and follow the backstory of the characters.
This series has eleven books; I've listed them below in reading and publication order.
Everywhere That Mary Went (1993)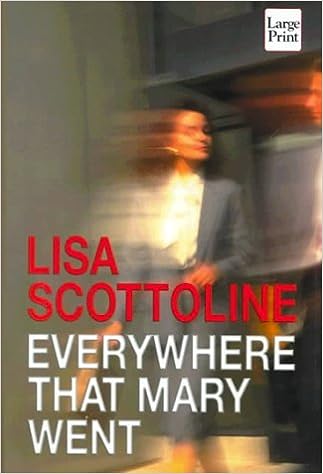 This is the debut novel by Lisa Scottoline, nominated for an Edgar Award.
In this story, Mary DiNunzio is introduced, a passionate lawyer, working extremely hard to become a partner in the Philadelphia law firm for the past eight years.
Mary is so busy and determined that she doesn't even have time to pay attention to the crank calls she is getting regularly. She finally notices when the calls form a regular pattern, one when she arrives for work and another when she reaches home.
Mary suddenly becomes conscious about her activities because now she knows that someone is stalking her. Mary's life is in danger, and she has to find her stalker.
Legal Tender (1996)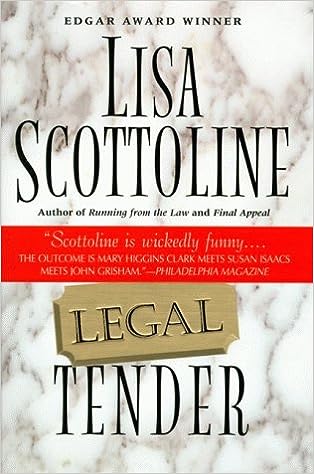 In this story, the focus is on Benedetta Rosato, also known as Bennie. Mark Biscardi, her ex-lover and law partner, announces that he is removing Bennie from the firm.
But suddenly, Mark is murdered, and every other person starts accusing Bennie, making her the prime suspect.
With police chasing after her, she is having her worst nightmare. To clear her name, Bennie uses her power to take help from a big law firm to find the real killer.
Now, the question is whether Bennie will be able to save her life as well as her career or will be declared guilty of the crime she didn't commit.
Rough Justice (1997)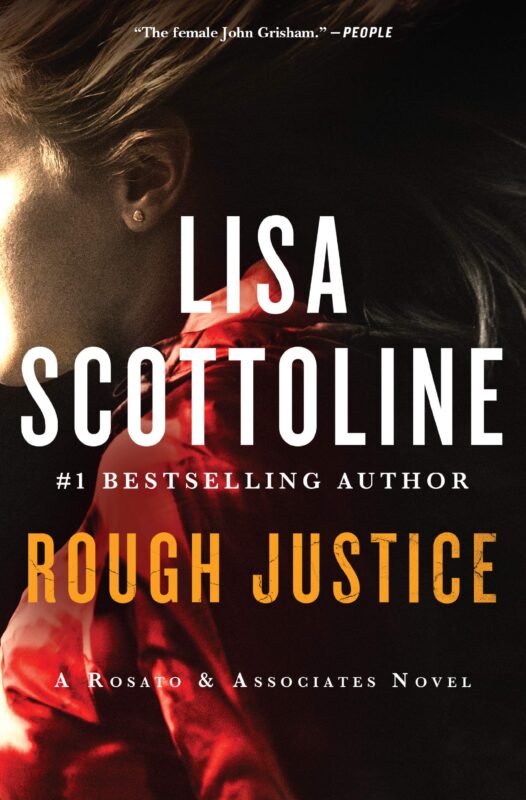 Marta Richter, a criminal lawyer, is on the verge of winning an acquittal against a murder case of her current client, Elliot Steere, a millionaire businessman. But Elliot makes a statement that he sold a false self-defense claim, and he indeed killed the man who tried to carjack him. This slip of the tongue pushes Marta into a challenging situation.
Now Marta is determined to gather evidence to convict Elliot before the declaration of the verdict.
Marta takes the help of two lawyers from the Rosato & Associates firm, Mary DiNunzio, and Judy Carrier.
When Bennie gets the news that Marta is set on convicting her own client, she tries to thwart her plans because Bennie cannot let Marta ruin the law firm and its reputation. Bennie also works on bringing justice to Elliot's case. But Elliot is determined to get his freedom and wouldn't allow anyone to come in between.
Rosato & DiNunzio Books
Rosato & DiNunzio is the second series written by Lisa. It is a direct spin-off of the first one, Rosato & Associates. This series is a continuation and starts from where it left in the previous series.
It follows the story of the female attorneys and the cases they solve. The series has a total of six books and should be read after finishing the first series for better understanding. Below I've listed all of the books in publication order.
Accused (2013)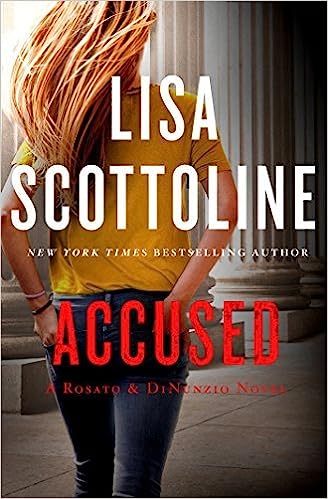 This is the first book in the series, continuing the mystery stories of the firm Rosato & Associates.
Mary DiNunzio, the lawyer, has been finally promoted to a partner in the law firm. In this story, Mary encounters a thirteen-year-old girl, Allegra Gardner, who requests to reopen a murder case.
Allegra had a sister named Fiona, who died six years ago. The case is already shut, with the culprit declared guilty and imprisoned for the crime.
Lonnie Stall, the accused's blood, was found on Fiona, and hers on him. But suddenly, Allegra believes that Lonnie is innocent and wrongly accused.
The parents are unwilling to reopen the case, so it's risky for Mary to take it. But Rosato & Associates never back away from prevailing justice. So, now they need to investigate whether the real culprit was punished or not.
Betrayed (2014)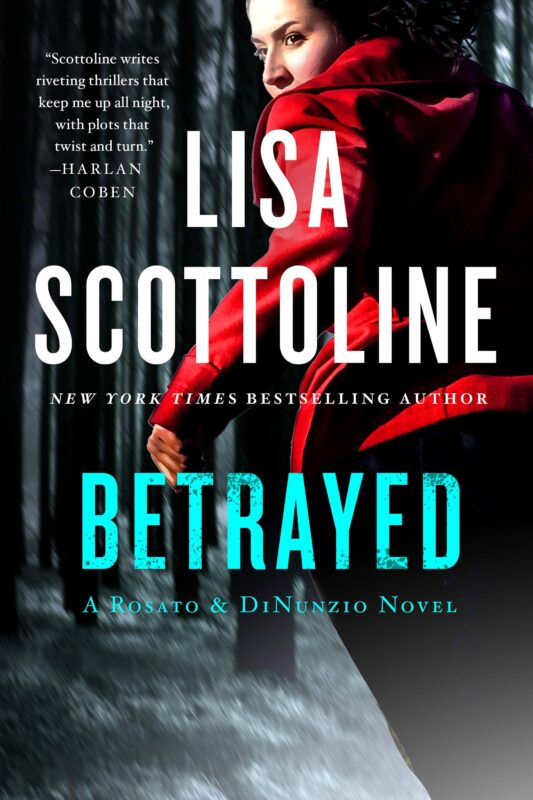 This story follows another lawyer named Judy Carrier, who is in emotional turmoil. Her best friend, Mary DiNunzio, has become a partner and is also getting married; Judy is not jealous but is obviously upset, wondering about her life, which is going nowhere.
Already sad, Judy gets news that her Aunt Barb has been diagnosed with breast cancer, which further worsens her emotional state.
Reaching her aunt's place, she learns that Aunt Barb's friend, Iris Juarez, who was helping her through the chemotherapy, is dead. Judy feels it is an unnatural death and investigates further, only to face the dangerous underground world. Now, Judy must dig more to reveal the truth.
Corrupted (2015)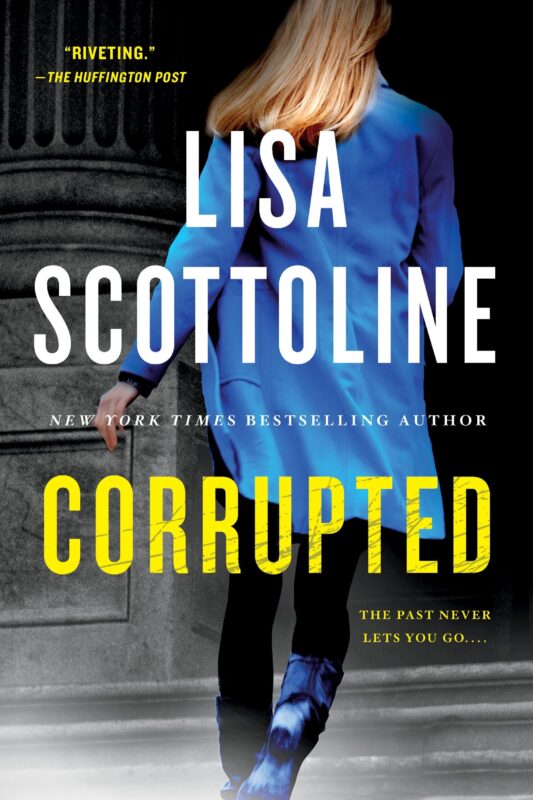 In this book, Bennie Rosato faces one of her past cases, which still haunts her. Around thirteen years ago, a 12-year-old boy named Jason Leftavick was sent to juvenile detention for fighting with a class bully. At that time, Bennie was unable to bring justice to Jason.
Jason's life has been hard all these years, and now again, a sudden accusation brings him back to the place where he stood years ago.
The same bully is murdered, and Jason is suspected as the killer. Bennie decides to represent him because she owes him for the past failure. No one knows the truth, and Bennie must do everything to bring justice.
Standalone Books
Apart from the two series, Lisa has also written standalone books. She has a total of sixteen standalone books, which I've listed below.
Final Appeal (1994)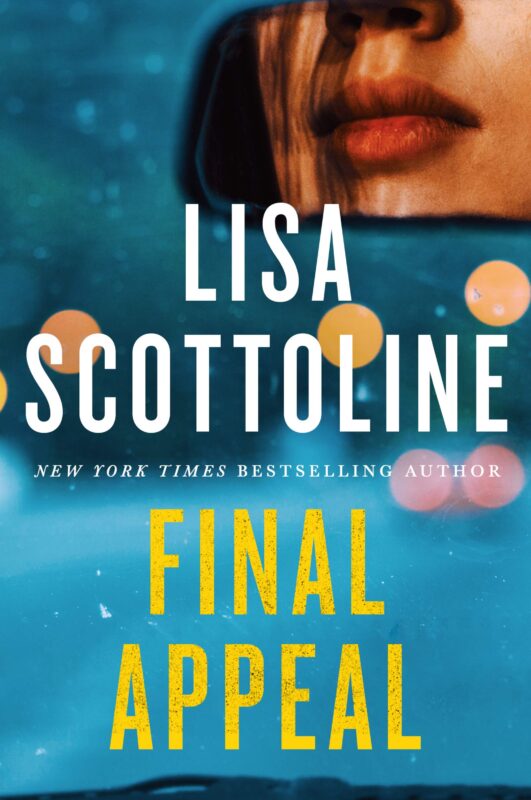 This is the second book written by Lisa Scottoline after her debut novel. The book follows the story of Grace Rossi, a Philadelphia lawyer. After her divorce, she decides to start over with a part-time job, working for a federal court judge.
But things suddenly start to accelerate in the workplace. She is assigned an explosive death penalty appeal. Also, faces an unexpected ardor about an affair with the chief judge.
Along with this, she also investigates a murder case which leads her to judicial corruption and bribery. All in all, she experiences one hell of a ride.
Running from the Law (1995)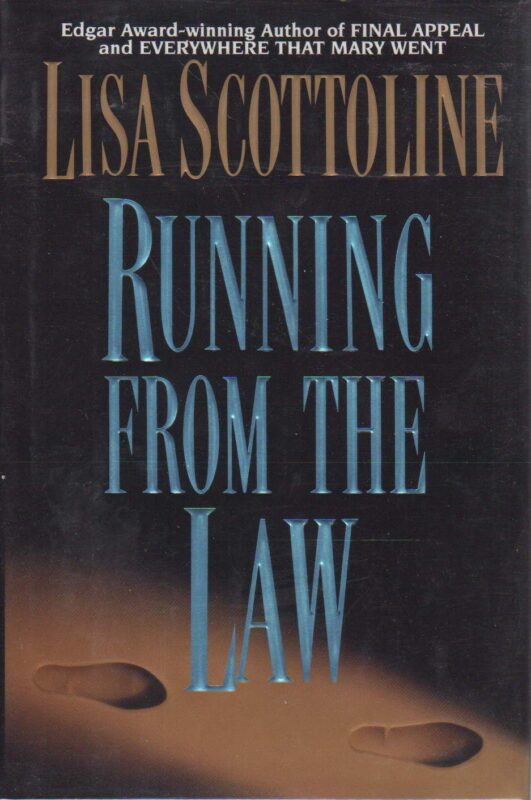 Rita Morrone plays to win, no matter what the game is. The Federal Judge, Honorable Fiske Hamilton, is accused of sexual harassment; he also happens to be her boyfriend's father. Rita is determined to win this case.
While investigating further, Rita gets involved in an unexpected murder case. The case reveals a lot of secrets and shocking truths. Now it's up to Rita to solve this mystery and find the real culprit.
Dirty Blonde (2006)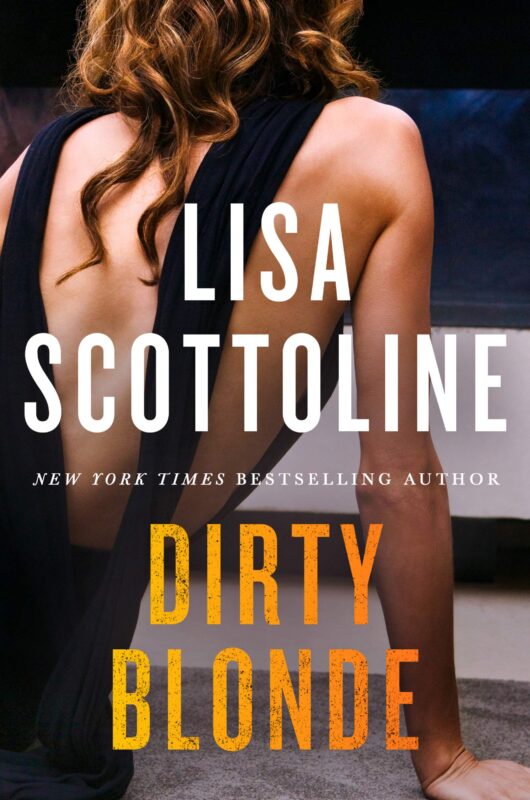 An attractive, sexy lawyer Cate Fante is newly appointed as a Federal Judge in Philadelphia. She is not used to this elite high-profile life and often feels like an imposter. Cate is a divorcee and enjoys sex with bad and tough boys.
She is also handling a high-profile case where a former ADA is suing a movie producer for stealing his ideas.
With all the stress weighing down her shoulders, she visits a bar where she meets a handsome leather-jacketed man, with whom she later goes to a motel. Realizing her mistake, she abruptly leaves the motel. Reaching home, she hears the news that the producer, her client, is found dead after falling from the staircase of a motel.
Soon, she realizes the leather-jacketed guy is the producer, and her world turns upside down. With her private life becoming news headlines and her career at stake, she tries to clear her name by discovering the truth.
Non-Fiction Books
Happy and Merry (2012)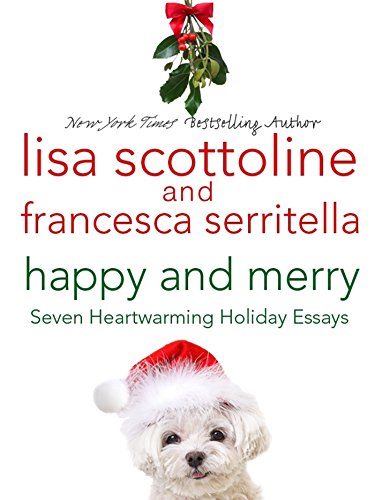 This is a non-fiction book written by Lisa Scottoline and Francesca Serritella. The book has seven heartwarming holiday essays. Published in 2012, this book contains the personal stories of a mother-daughter duo during the holiday season. They share their shopping experiences, decoration time, etc. Beautiful essays that will make the readers happy!
Conclusion
Lisa Scottoline, the best-selling author, has quite a good collection of legal thriller novels which are interesting to read. I personally loved the books because of their distinct genre, including law and order with a mix of thriller and suspense.
I hope this article will help you decide on a novel from the list of Lisa Scottoline books in order. Are you familiar with any of her books? If yes, drop your views; I'll love to read them.